The Lake LBJ Real Estate blog
Many people have been asking what I foresee in the Lake LBJ real estate market, after the historic flood.  While the flood significantly damaged many properties on the lake I don't believe you will see a big dip in the value of Lake LBJ Real Estate and here is why:
1. Most, if not all, recently built properties on Lake LBJ did not flood.  These homes were built based on the most recent flood map update and were built to current flood specifications so these homes were not effected
2. Properties that did flood were properties that were known to have a real flood risk.  I have spoken to many owners that did not carry flood insurance on these properties and gave the reason of the high cost to not carry.  This high cost is high because of the fact that there was and is a significant flood risk.  There may be a few opportunities in this category for flooded properties but if the properties are not taken into current flood standards its hard to believe they will be good investments.  If a particular property has the main living areas elevated and only had a flooded basement that was built to withstand the flood then there is not much to worry about and these are still great properties although flood coverage wont be cheap.
3. For older homes that have the top of the finished flood below the base flood elevation these homes likely need to be torn down.  In most cases the county is going to require them to be rebuilt/relocated on higher ground and any properties not brought up to current flood standards will be hard to insure.  These are the properties that incurred the most damage but most of these homes lie on prime waterfront properties and they won't sell below land value.  There are many investors in the market place for good pieces of develop-able land so these properties will be in high demand
So where then does the opportunity lie?  I believe the best option for buying a good deal on Lake LBJ will be to focus on non-flooded properties that have been on the market for a long time.  In some cases (not all) owners will be ready to "Move on" and negotiate aggressively to get a deal done. The sellers are happy to have escaped the flood but felt the pressure and wont to remove the potential risk from their portfolio.  In a second home market its rare that anyone is broke given the strength of the economy so I don't expect all sellers to be motivated but I encourage buyers to hire the LBJ Expert (ME!) so I can help you capitalize on this opportunity.  In fact I have a few potential targets as we speak.
As for prime, non-flooded properties – In my opinion these homes just had their value proved.  Homes built on high ground will be more valuable then flooded homes and for anyone that had a worry about flooding we now have real, relevant information hat shows which properties are safe and which are not.
If you have questions about the market or would like to discuss the current opportunities for Lake LBJ real estate give me a call at (512) 786-1515.  Hope to hear from you soon!
Below is an updated on the 2900 Bridge in Kingsland, Texas from TXDOT:
2900 Bridge Update from TXDOT
"Our engineers are aggressively working towards developing plans for a new bridge that will better serve the needs of the public in the future. 95% complete plans are due this Friday. We will meet with FHWA next Monday to discuss the plans and improvements. Once we receive FHWA's ok, we will be able to go out for bids from contractors. We have received approval to execute our contract under our emergency maintenance contracting procedures which will cut out a lot of time from the normal bidding process. All in all, we should be under construction beginning of December, if not earlier."
"Construction time frame is still being worked out but looks on the range between 6 and 9 months depending on contractor work hours (shooting for 24/7), # number of drill crews available to match time frame and other variables still being hashed out. As the plan is more defined, I'll pass it along."
For more helpful information surrounding Lake LBJ real estate contact me at (512) 786-1515.  If we can be of assistance during this difficult time do not hesitate to reach out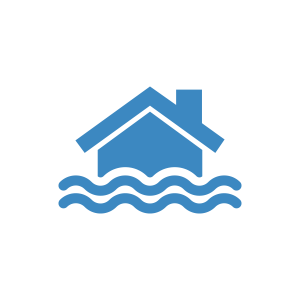 As you know our community has been hit pretty hard by a historic flood that battered the shores of Lake LBJ.  While this is not something that we will forget I am confident that we will come out of this better and stronger.  Our team has created a Flood Resource page on our website with recommendations for vendors to help with cleanup and also helpful information for those effected by the floods.  If you have a specific need that we can assist with do not hesitate to reach out!
If you have questions about how this event may affect your Lake LBJ real estate please call me at (512) 786-1515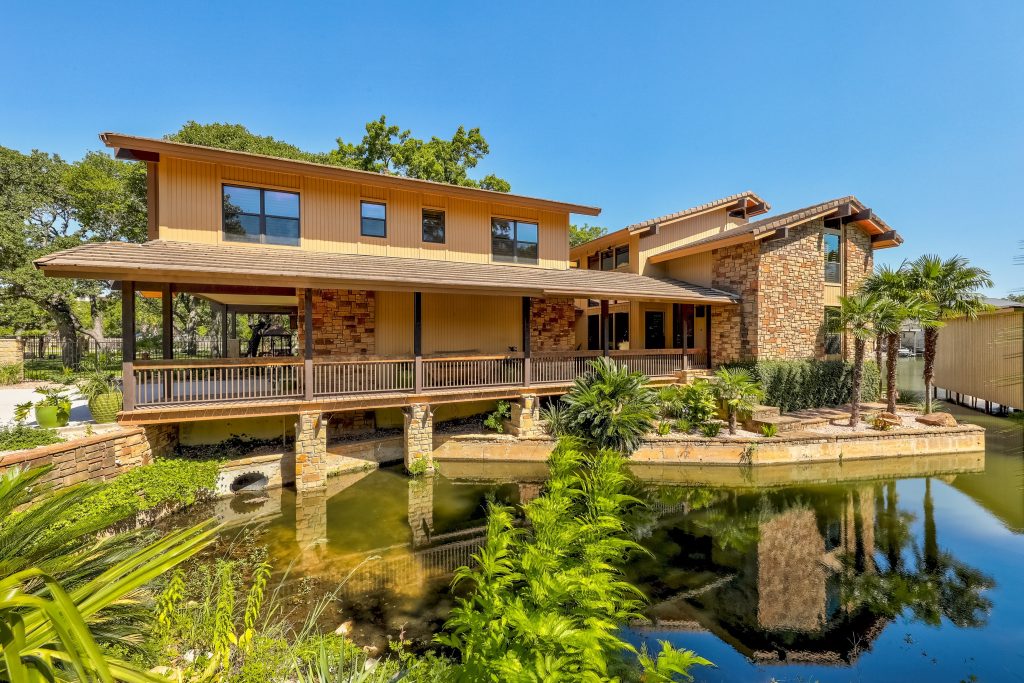 The Carvajal Group is pleased to announce our must recent success story in Horseshoe Bay.  We aggressively priced 213 Bay Point in Horseshoe Bay at $2,000,000 and received multiple offers on this Horseshoe Bay estate.  The property is under contract for over asking price and we believe this is a win-win for both the buyer and seller.
When selling a home on Lake LBJ, effectively pricing a home is extremely critical.  We believe that a aggressive price tag will always generate the most interest and typical lead to a quick sale.  Some sellers don't like the word "quick" because they feel that they are leaving money on the table but in our experience the properties that sell the fastest are the ones in which the seller has the most leverage.
If you have every considered selling Lake LBJ real estate, specifically a property in Horseshoe Bay, contact me today at (512) 786-1515 and allow us the opportunity to show you why we are the best for the job.  I look forward to hearing from you!
Welcome to 201 Blue Mountain Trail located in Blue Lake Estates in Horseshoe Bay, Texas on Lake LBJ.  This prime waterfront estate is located on one of my favorite streets on the entire lake.  With 5 bedrooms, 4.5 bathrooms built across 4 lots with a custom swimming pool and 90 feet of prime, granite-bottom waterfront on Lake LBJ this one-of-a-kind Lake LBJ retreat will take your breath away.  "Million dollar views" is an understatement for this east-facing home which looks out on to the undeveloped Scarborough Ranch, one of the last undeveloped properties on Lake LBJ.  This property is located in the city of Horseshoe Bay area but outside of the Horseshoe Bay Resort in one of Lake LBJ's most desired neighborhoods.  If you are in the market for one of the finest pieces of Lake LBJ Real Estate you won't want to miss this grand opportunity.  Contact me today at (512) 786-1515 for more information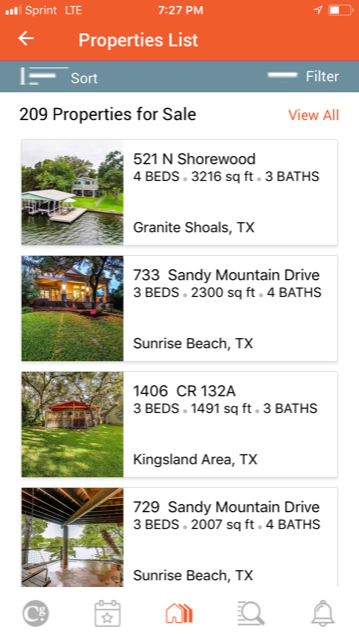 We are super pumped to announce our latest project that is currently under development and should be completed very soon.  This handy tool will allow users to not only search but also save properties and searches to be notified when a new listing hits the market.  The app will also have a calendar of local events as well as push notifications letting us share important information with users like (flood updates, seasonal reminders, and other relevant information for properties owners).  Our app will also contain a list of recommended vendors in the area making those pesky projects easier to get done.
The goal is to create a super helpful resource for our users that is relevant to Lake LBJ Real Estate.  If you have any suggestions or specific functions you would like to see on this app please give me a call at (512) 786-1515.  I look forward to hearing from you and thanks for following!
Eric Carvajal
Broker/Owner
(512) 786-1515
Overnight we experienced some higher than normal water passing through parts of Lake LBJ as big rains in the Texas Hill Country caused some flooding upstream.  The good news is that the Highland Lakes System worked as designed and the LCRA was able to control the amount of water passing through Lake LBJ to prevent any catastrophic damage.  This morning the lake is down almost two feet and there is a high amount of flow with lots of debris floating in the water.  The water is brown but the skies are blue and while its not safe to swim or utilize the lake right now it will be back to normal in a few days.
In times of flooding it is important to remain alert as conditions can change quickly and become very dangerous in a matter of seconds.  Thankfully all is well at Lake LBJ!  If you or someone you know is interested in purchasing Lake LBJ Real Estate contact us today and allow is the opportunity to share our knowledge and expertise with you!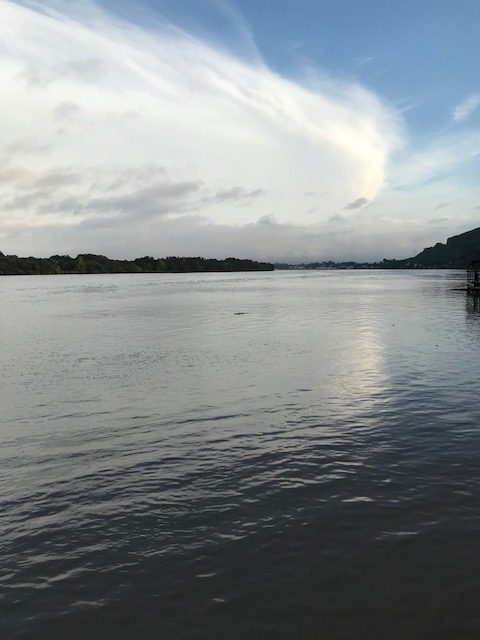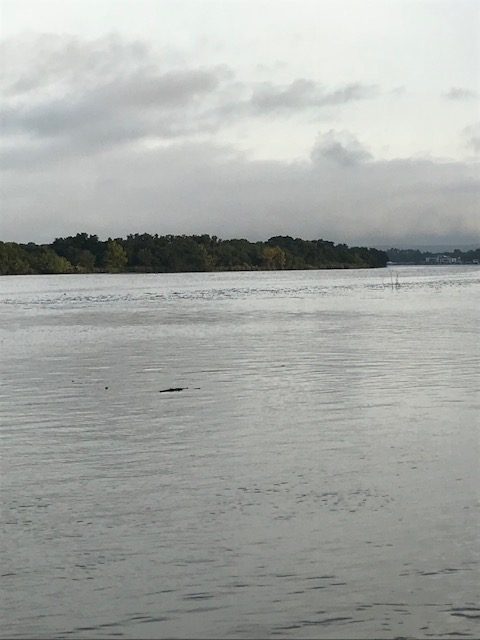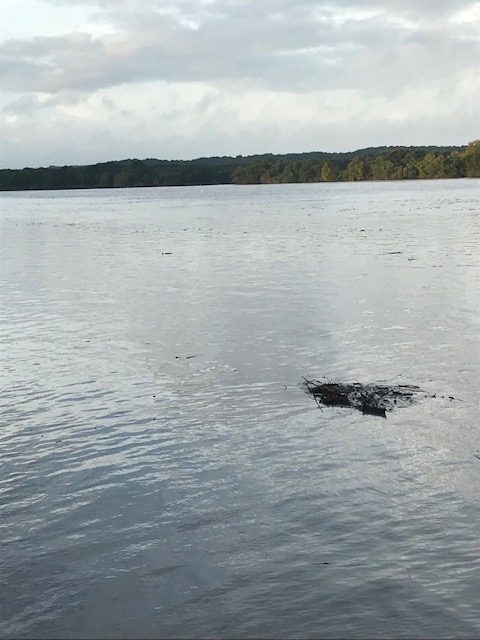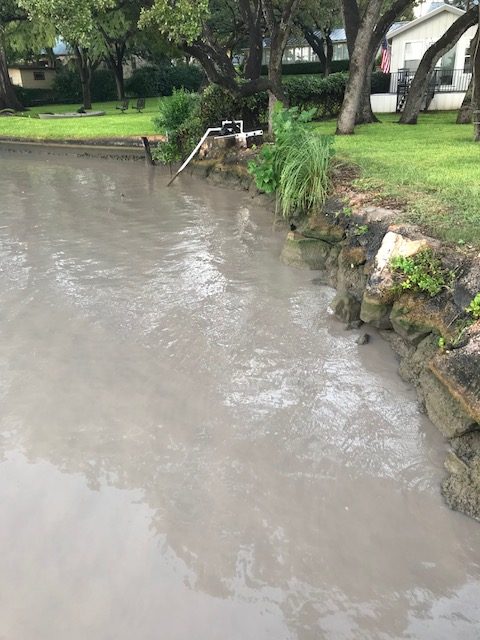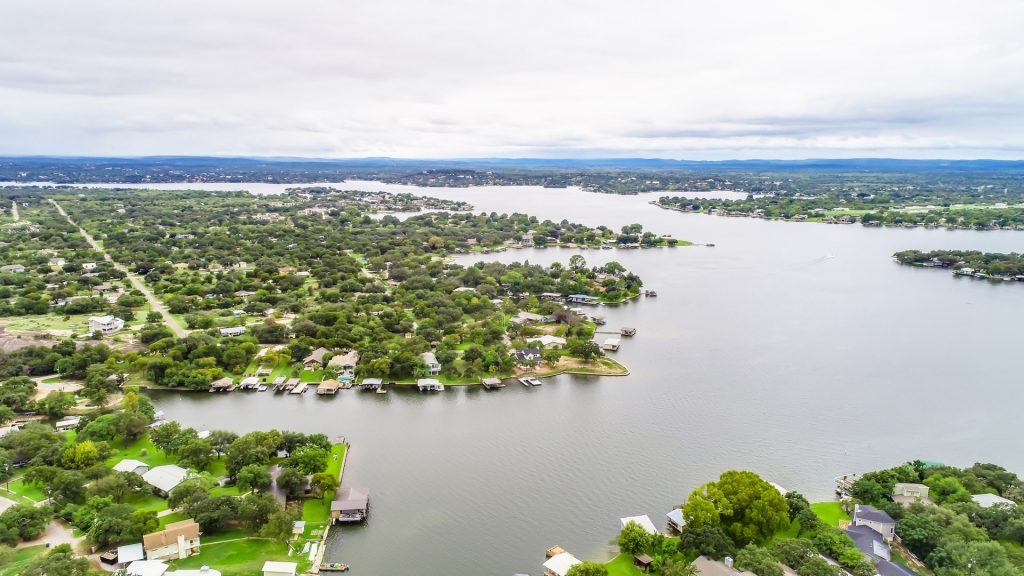 BOOO! October is here and in my opinion this is a great time to scoop up a property on Lake LBJ and here is why:
The summer season is winding down and buyer motivation and showings slow
Sellers tend to get anxious as they feel they missed the prime selling months
The seasonal weather forces some buyers to postpone schedule trips to the lake so their is less competition for available listings
Many sellers list their homes right after the summer so there is some good stuff to choose from
If you are in the market for a property on Lake LBJ Id love to talk to you more about available opportunities and properties.  I live on Lake LBJ full time and exclusively sell waterfront homes here.  I bird dog deals for my clients and find them the best deals available often times presenting properties that are not available to the open market.  I would love the opportunity to earn your business so please give me a call today!
Here is the new TV Commercial we recorded last night, just in time for College Football on Lake LBJ.  The summer is coming to an end but the market on Lake LBJ is strong and there are good buyers for great properties.  Contact me today for a FREE, no obligation home evaluation and market analysis or assistance with Lake LBJ Real Estate.  We now offer luxury home management if that is of interest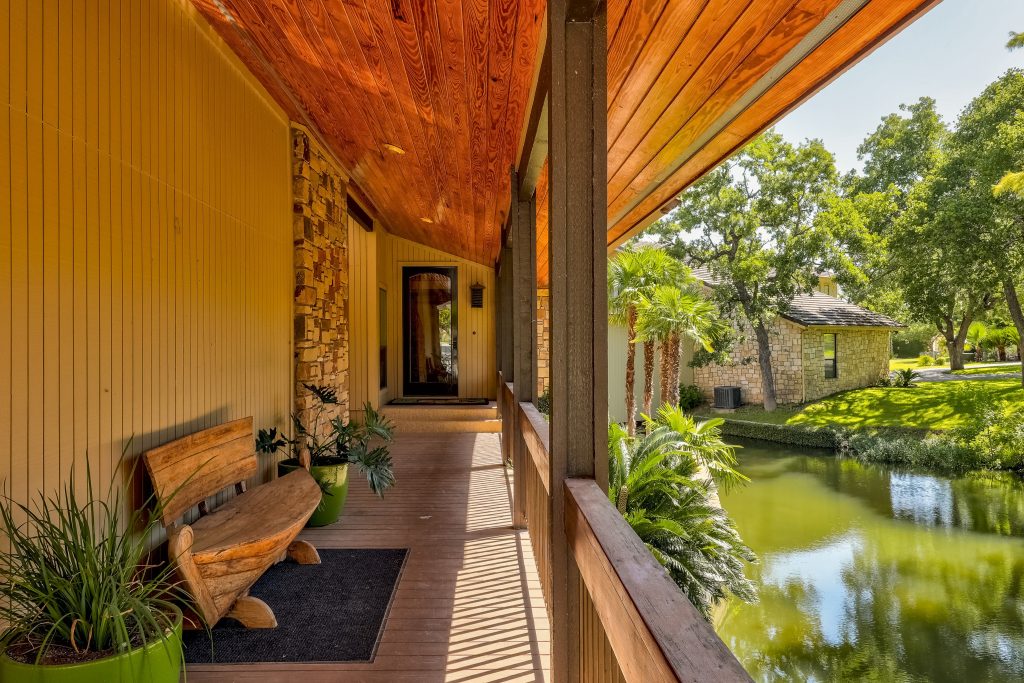 The Carvajal Group is pleased to announce that we will now be offering waterfront property management services on Lake LBJ.  If you, or someone you know owns a waterfront home on Lake LBJ and is tired of dealing with maintenance and upkeep of your lake home we can take all the stress away and take care of your home as if it is our own.
Many of you do not know but I first started my career in Austin, Texas managing properties for out of town owners.  Today, our property management portfolio has surpassed 150 doors and has been the backbone of our real estate business.
As the Lake LBJ Real Estate Expert it is only fitting that we now offer these services to our customers on Lake LBJ.  Different than our property management business in Austin our company will focus on two types of properties: 1) Luxury Homes and 2) Vacation Rental Properties.  We are very selective about the type of properties that we choose and our services are not going to be the least expensive.  That being said, I can tell you that our clients will receive top-notch property management services on Lake LBJ and they can breath easy with peace of mind that their home is being cared for at the highest level.  Our focus will be on managing things like pool maintenance, landscape and tree-trimming, house cleaning, roof and gutter cleaning, preventative maintenance and project management to ensure the homes we care for are in top condition with the owners arrive.
If you would like to learn more about our waterfront property management services or need assistance with anything Lake LBJ Real Estate contact me at (512) 786-1515