The Lake LBJ Real Estate blog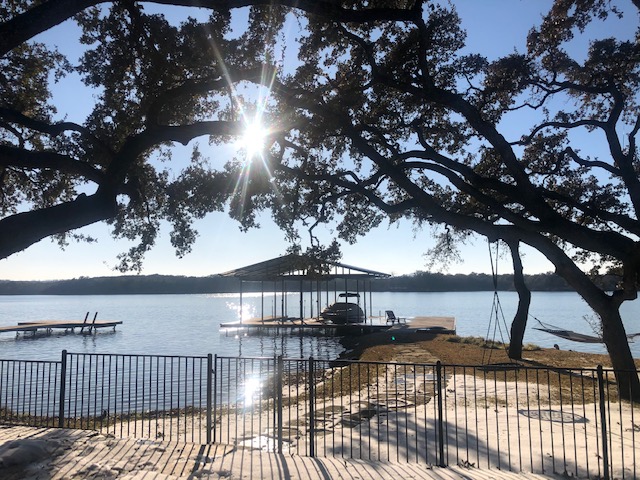 There is some cold weather moving through the Highland Lakes today and tomorrow with low temperatures expected to get just below freezing.  While many of you may not think this to be too big of a deal, most waterfront and even Hill Country property owners are a little scarred from the freezing temps that wreaked havoc on the Lake LBJ area a few years back.  But its always good to be prepared because as we all know the weatherman cannot be trusted. Below are a few things you can do to prepare your Lake LBJ home for a possible freeze:
Turn you water off at the street – Turning off the water at the street will, at minimum, minimize any possible damage caused by freezing pipes. If you take this a step further and drain the pipes (simply turn a faucet or two on and let all the water drain out) you will have no risk from freezing pipes
Winterize your boat and jet skis – This typically involves pulling drain plugs and making sure all the water is drained out of the motor and components.  Fuel stabilizer is typically added to prevent the gas from going bad and batteries are disconnected or hooked up to a trickle charger.  If you forget to winterize your boat we recommend buying a heat lamp and placing it inside the engine compartment and also dropping your boat down into the water.  Assuming it doesn't get cold enough for Lake LBJ to freeze you should be just fine.
Cover any valuable plants or shrubs. Landscaping is expensive and its best to try and protect as much of it as we can.  Material to cover can be found at your local hardware store (If you can, shop Local at Ford and Crew or Any of the local Ace Hardware Stores around the lake!)
Turn Air Conditioners to a heat setting of 60 or higher. This will keep the inside of the home relatively warm at a temperature that is safe for other systems in the house to continue operating normally.
Owning a waterfront home is not all sunshine and surfing. There are a few home maintenance items that come around at different times of the year that must be handled. For the do-it-your-self-er you got this. For those of you that want us to handle the hassles while you enjoy the lake, consider our Lake Home Concierge program. We specialize in helping clients buy, sell and own Lake LBJ Real Estate.  Give me a call (512) 786-1515