The Lake LBJ Real Estate blog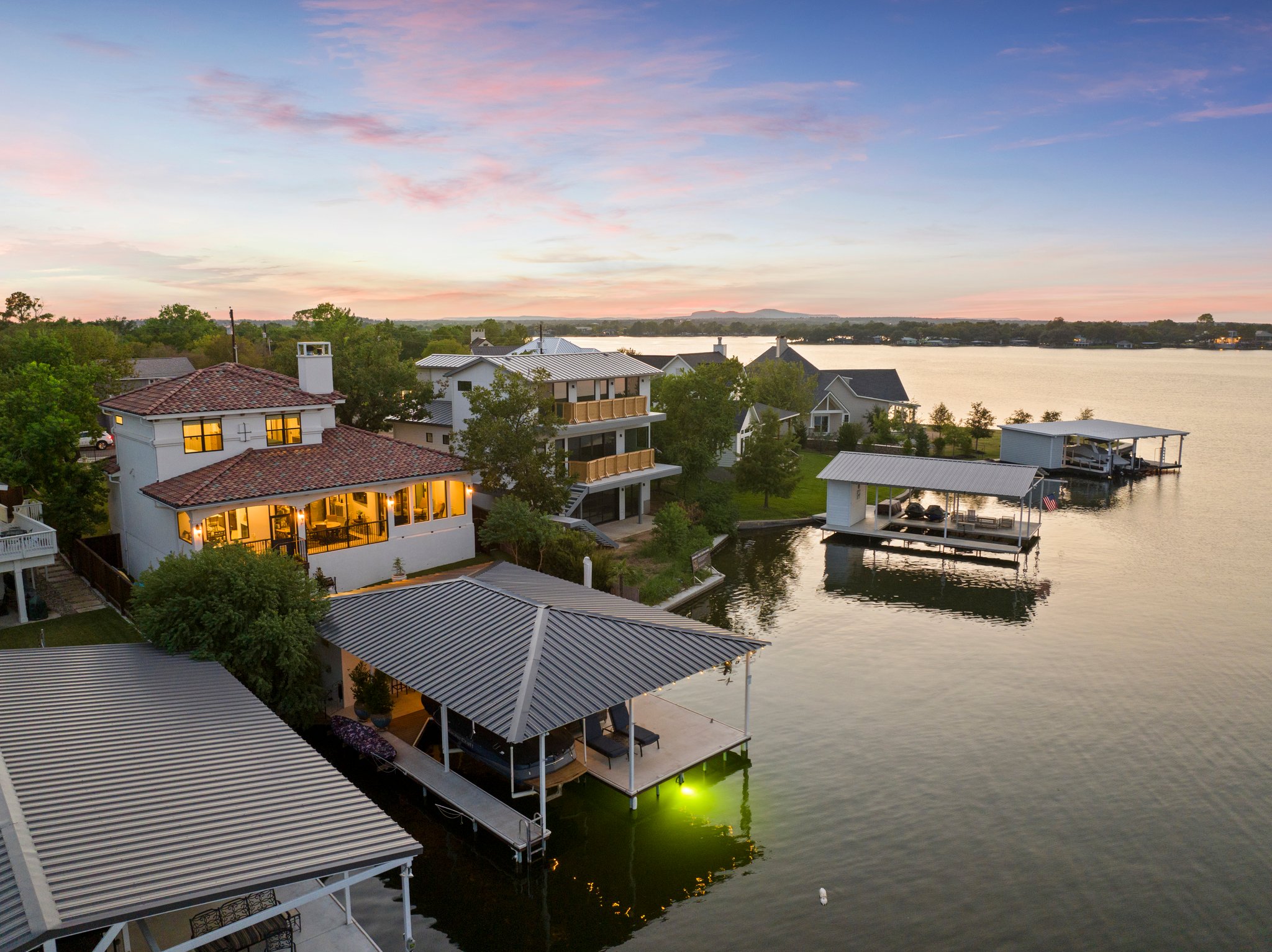 Oh wow! This new Lake LBJ waterfront property has me VERY EXCITED!  I am shocked my clients are actually selling this one.  I sold this client a great lot back in 2018 and connected them with a great builder, Zbranek and Holt.  They worked together with him to design this incredible waterfront home with 4 bedrooms, 4.5 baths a bunk room, screened porch, turfed back yard, and a great dock all on some amazing waterfront in Granite Shoals.  The design and finish out on this prime Lake LBJ home will blow you away.  As always, you see it first here! Enjoy and reach out if you have any questions or would like a first look before we formerly list this Lake LBJ Real Estate gem!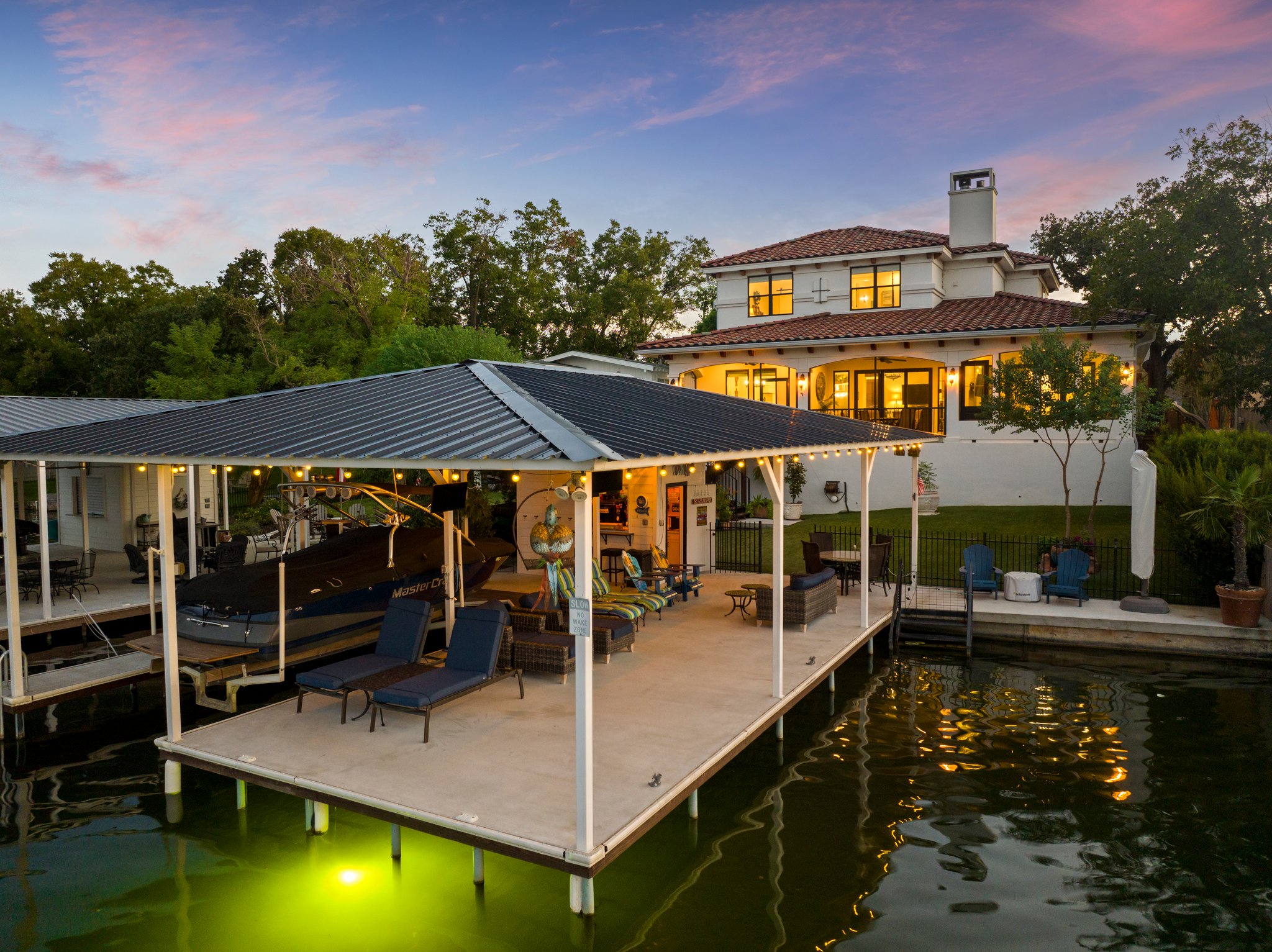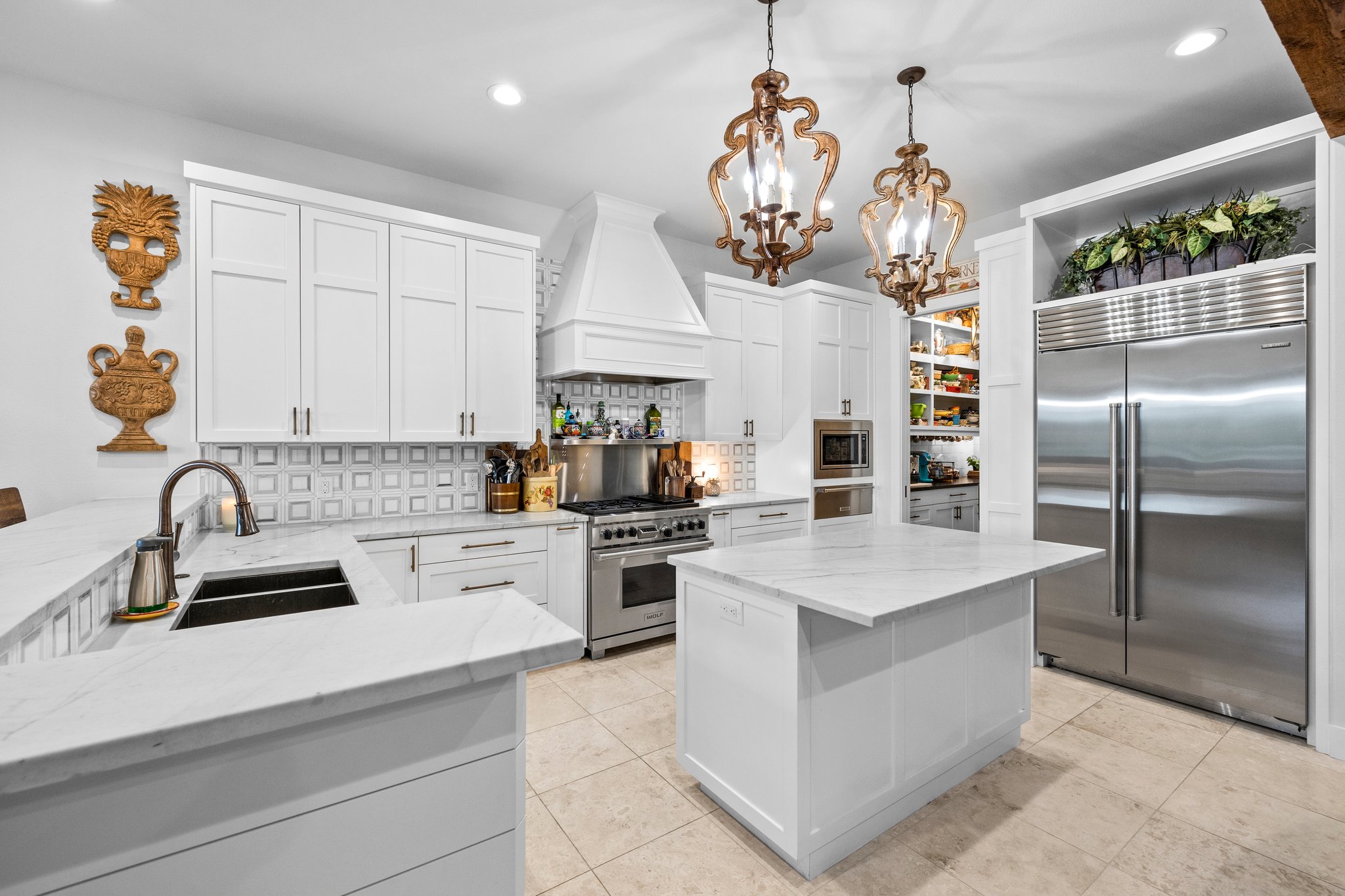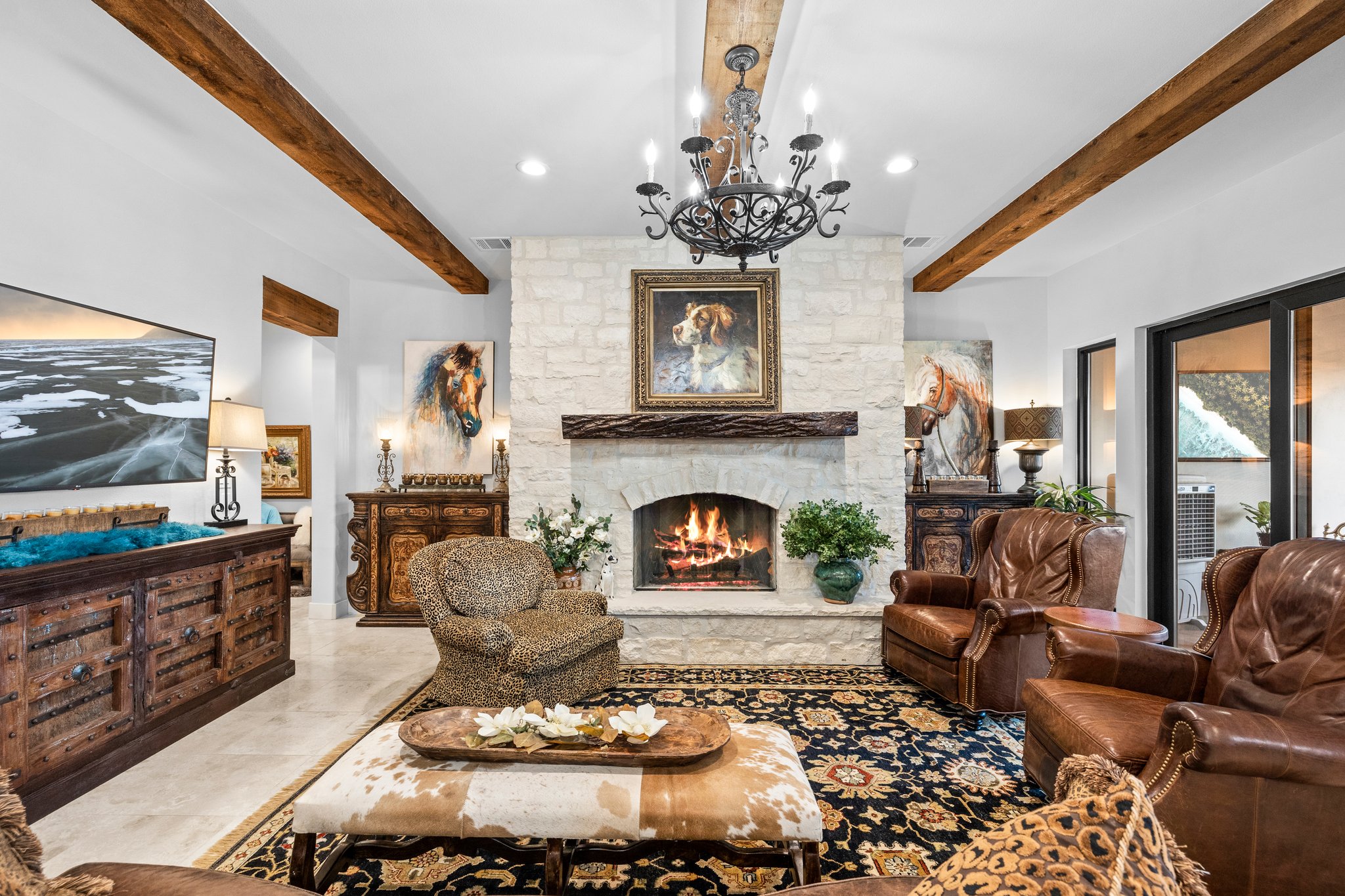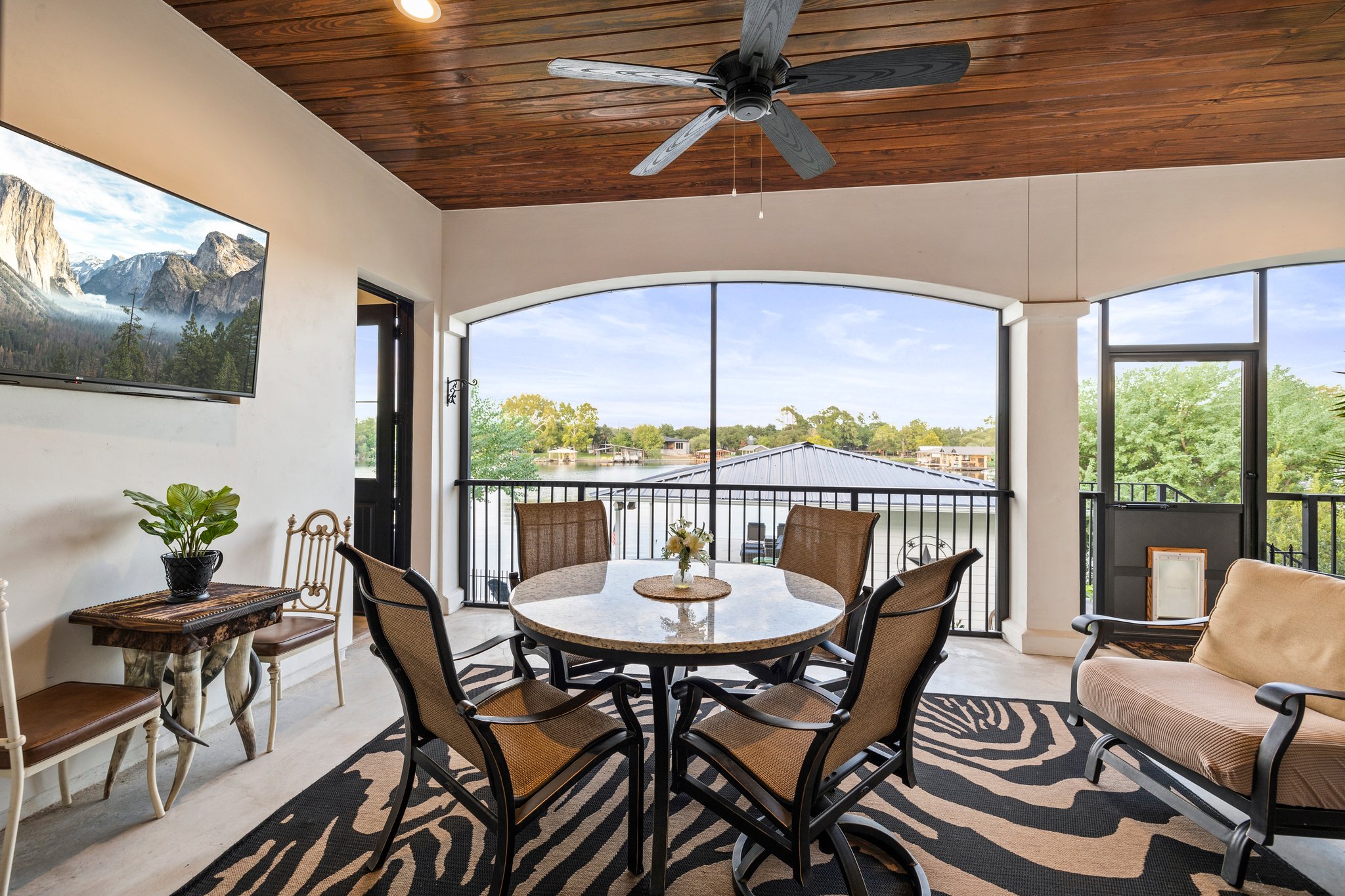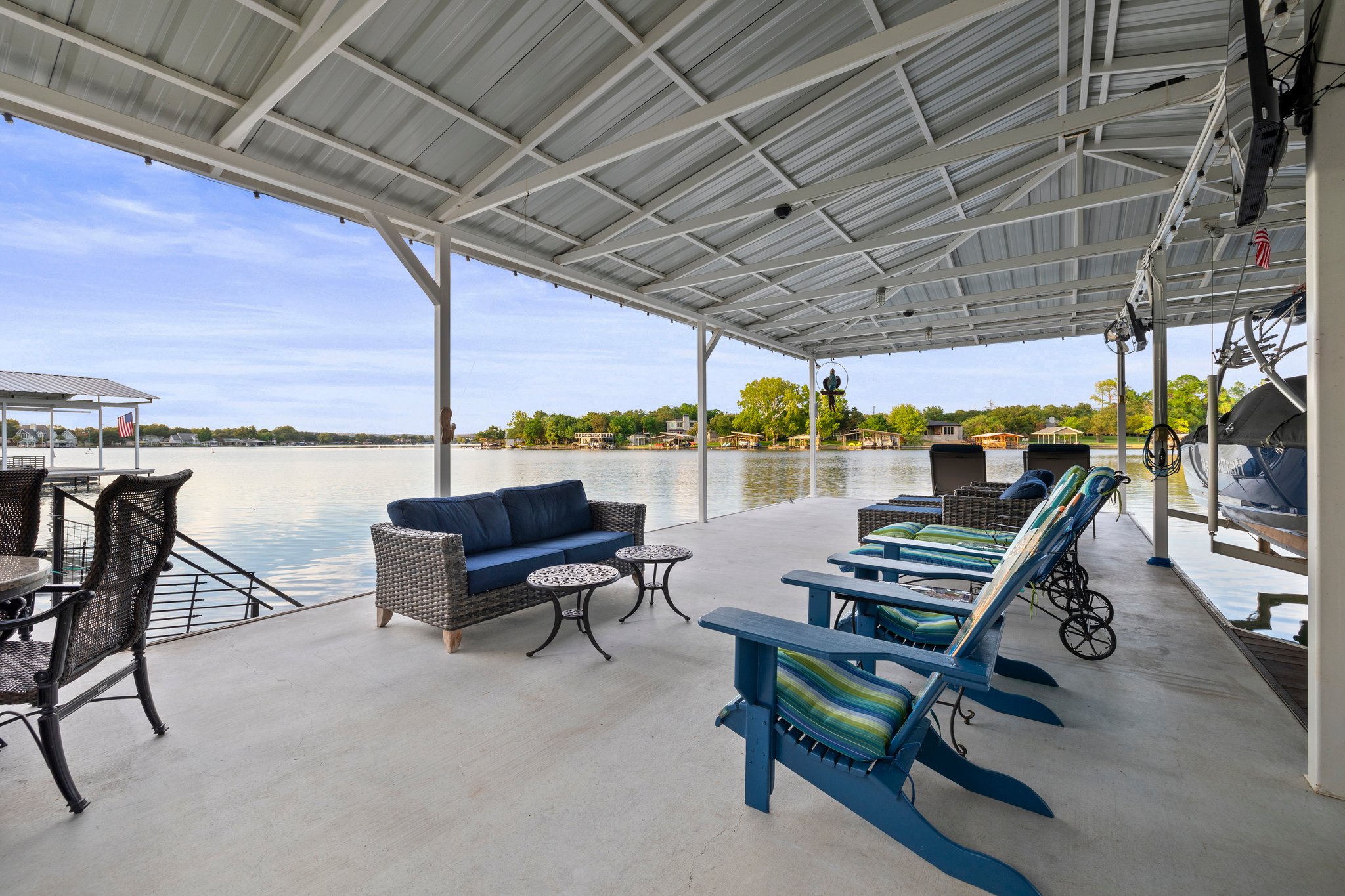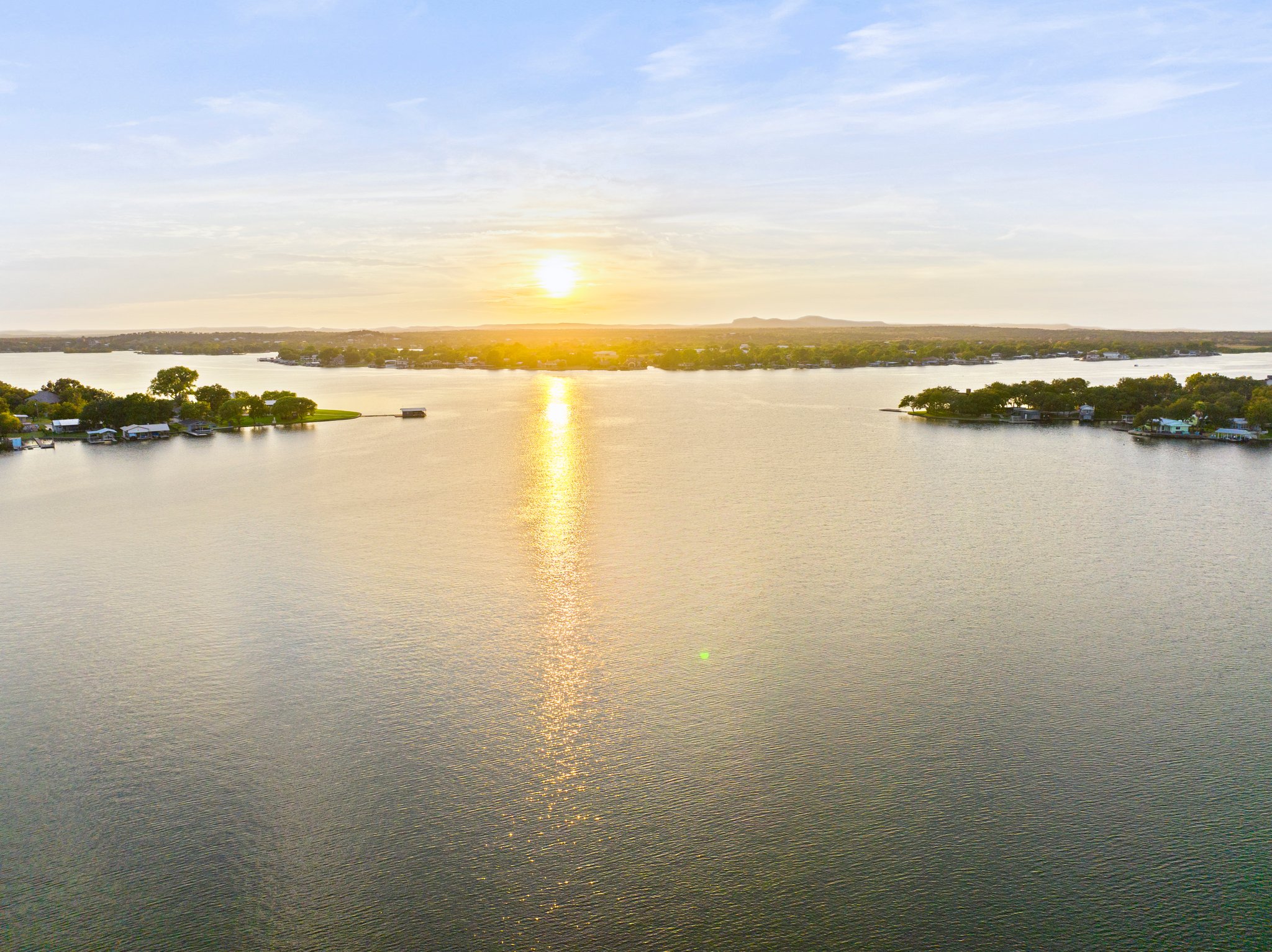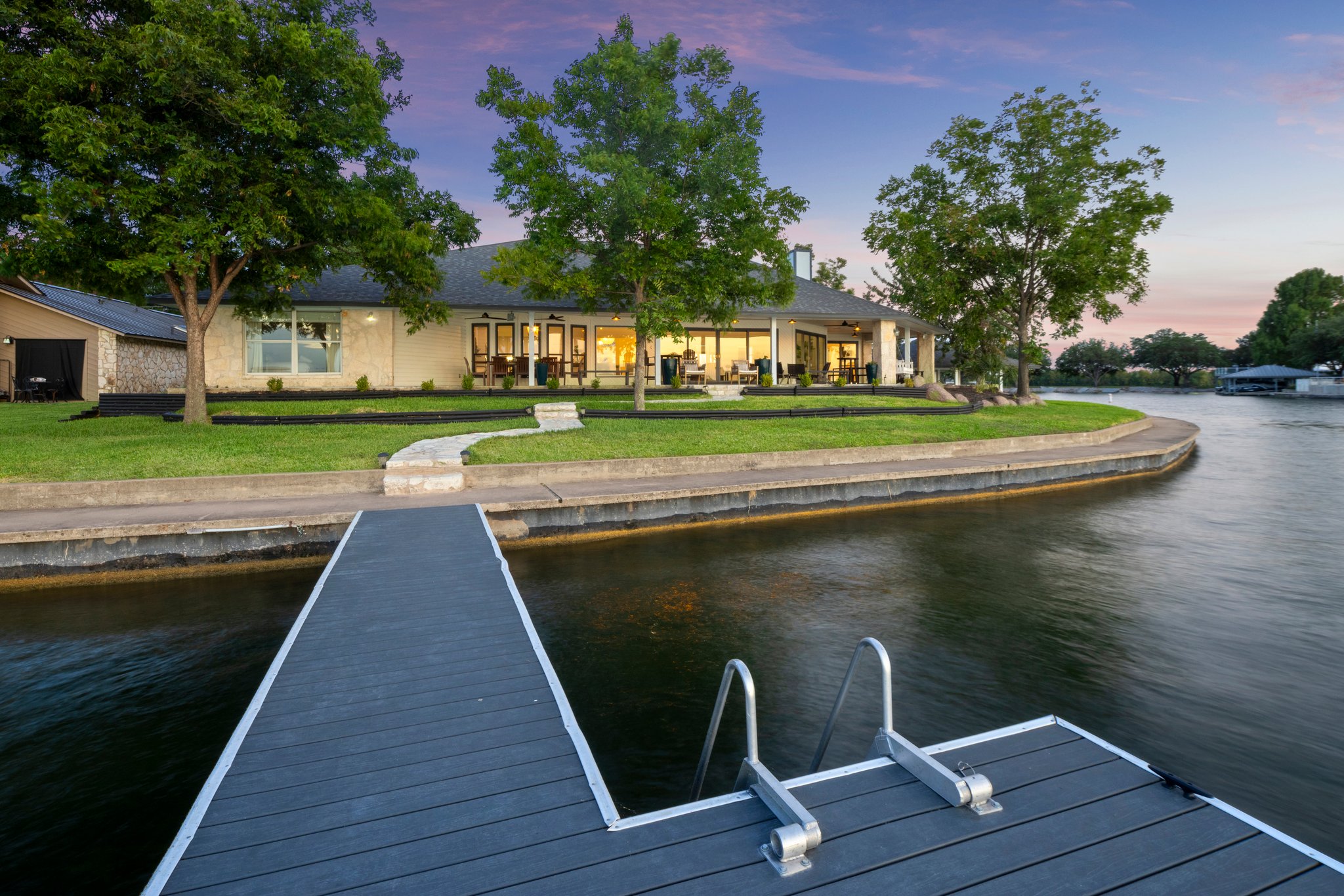 140 Web Isle in Granite Shoals on Lake LBJ just got a new roof and a new price!  That's right! If you have been following Lake LBJ Real Estate for any amount of time you know that price drops are extremely rare, especially on properties this good! This rare, single-story, with super open floor plan sits at just under 3700 sq ft with 4 bedrooms, 3 baths, renovated and updated with approximately 218 feet of some of the best water money can buy.  The house also has a 3-car garage which is extremely rare and is hooked up to the sewer system rather than a septic system like most homes in Granite Shoals. The new price is $2,950,000 and includes all the furnishings for a turn-key hand opportunity.  Believe me when I say that this one is good.  Qualified buyers reach out at (512) 786-1515 to schedule your tour! This one is special and I'd love to show it to you. Call me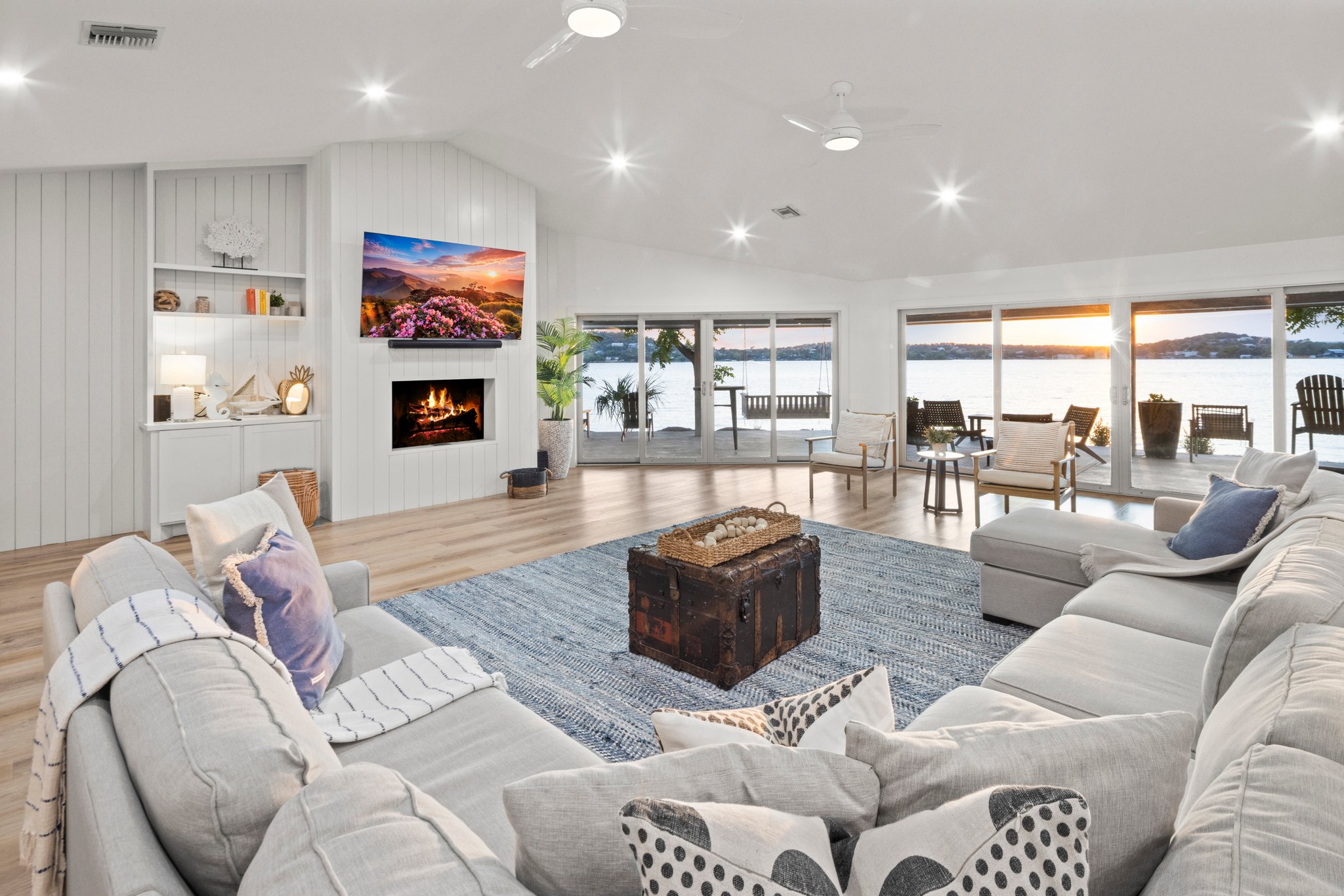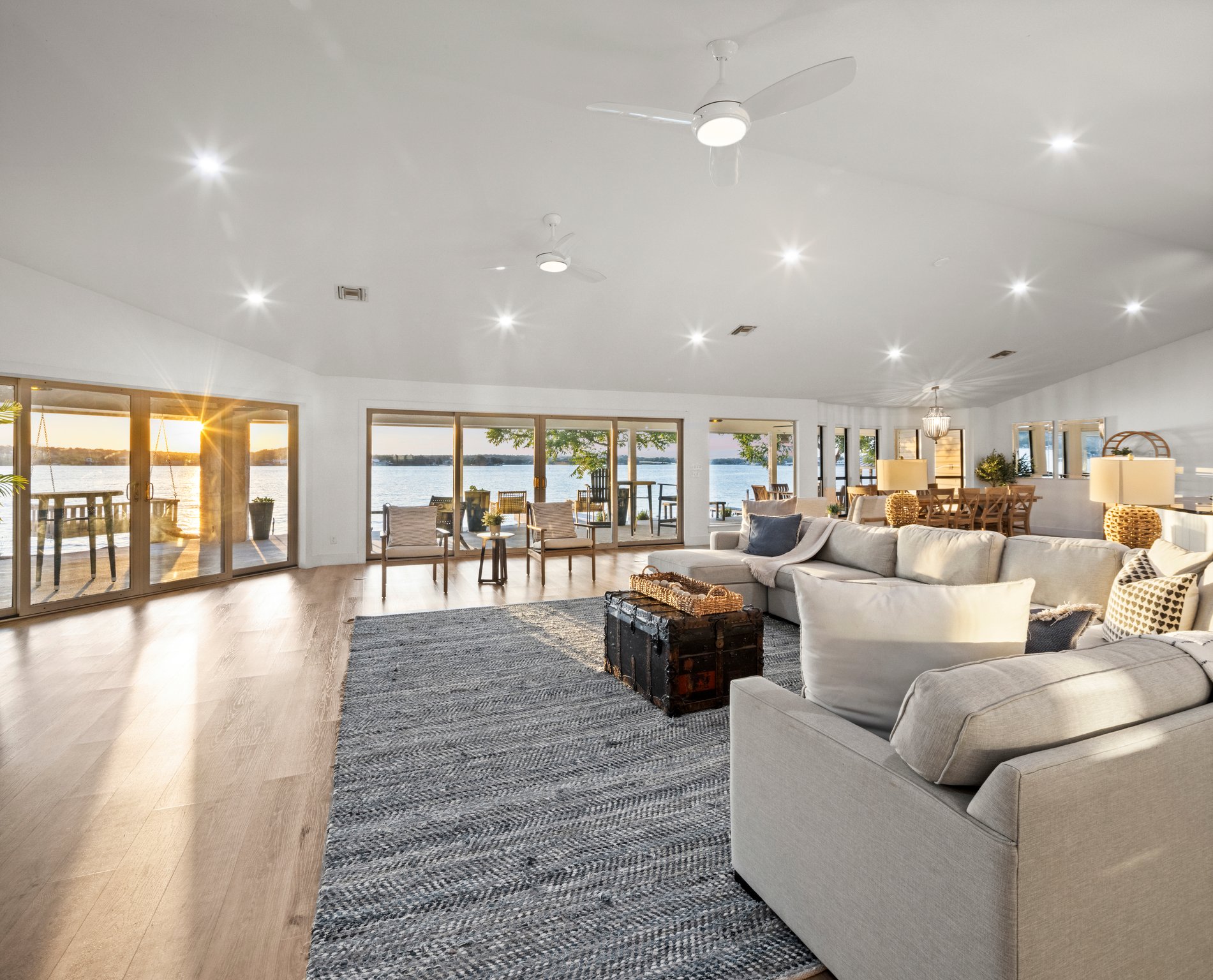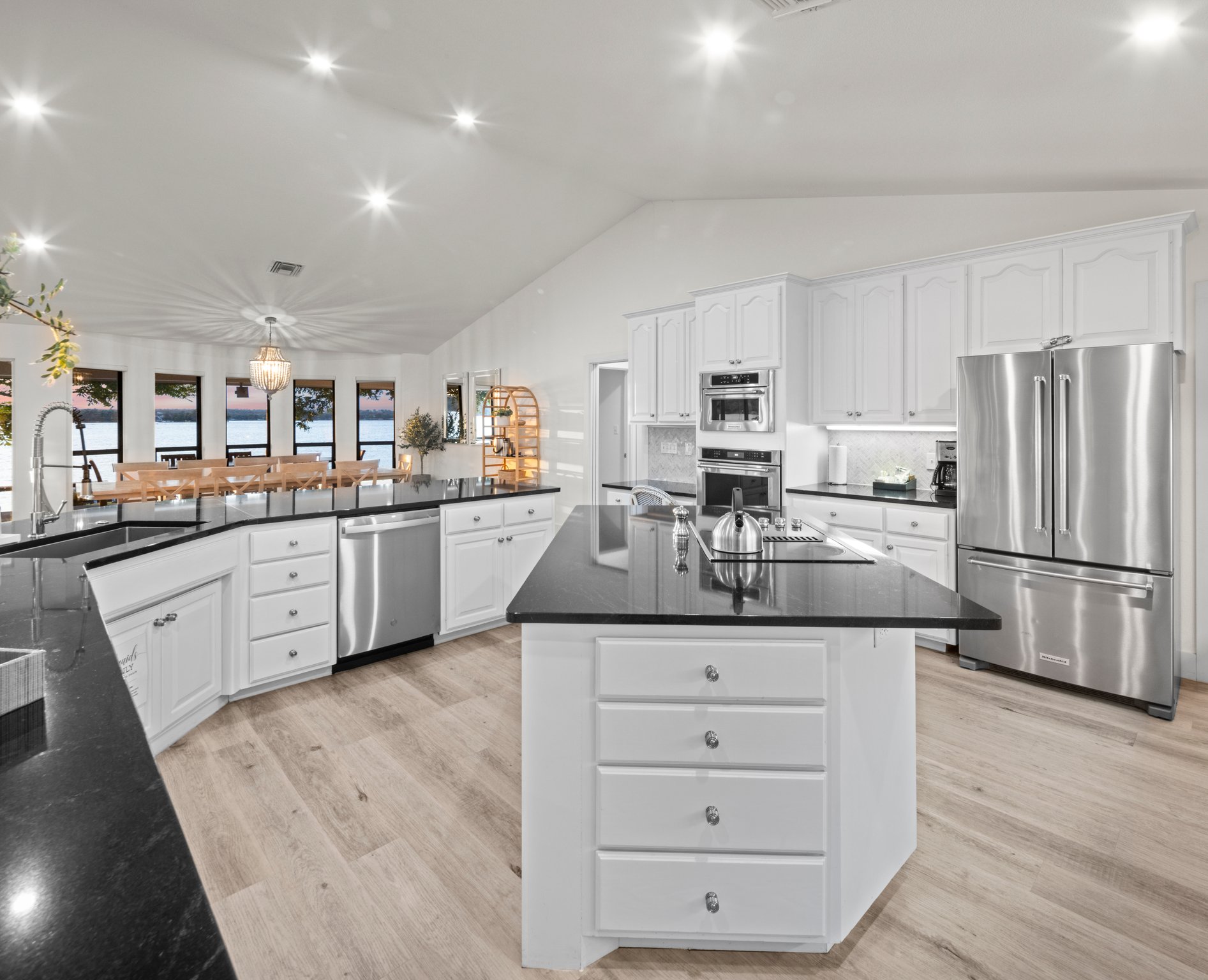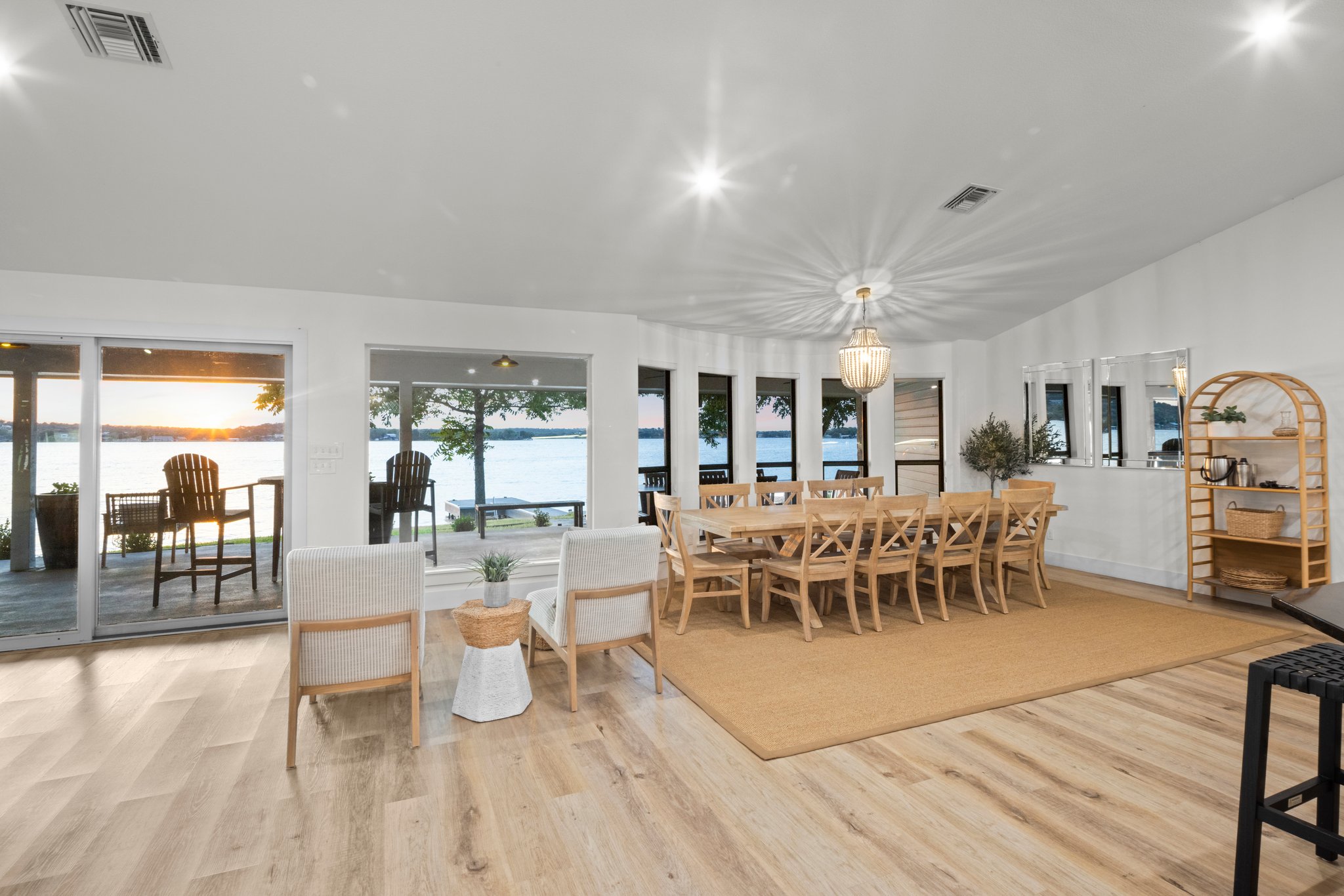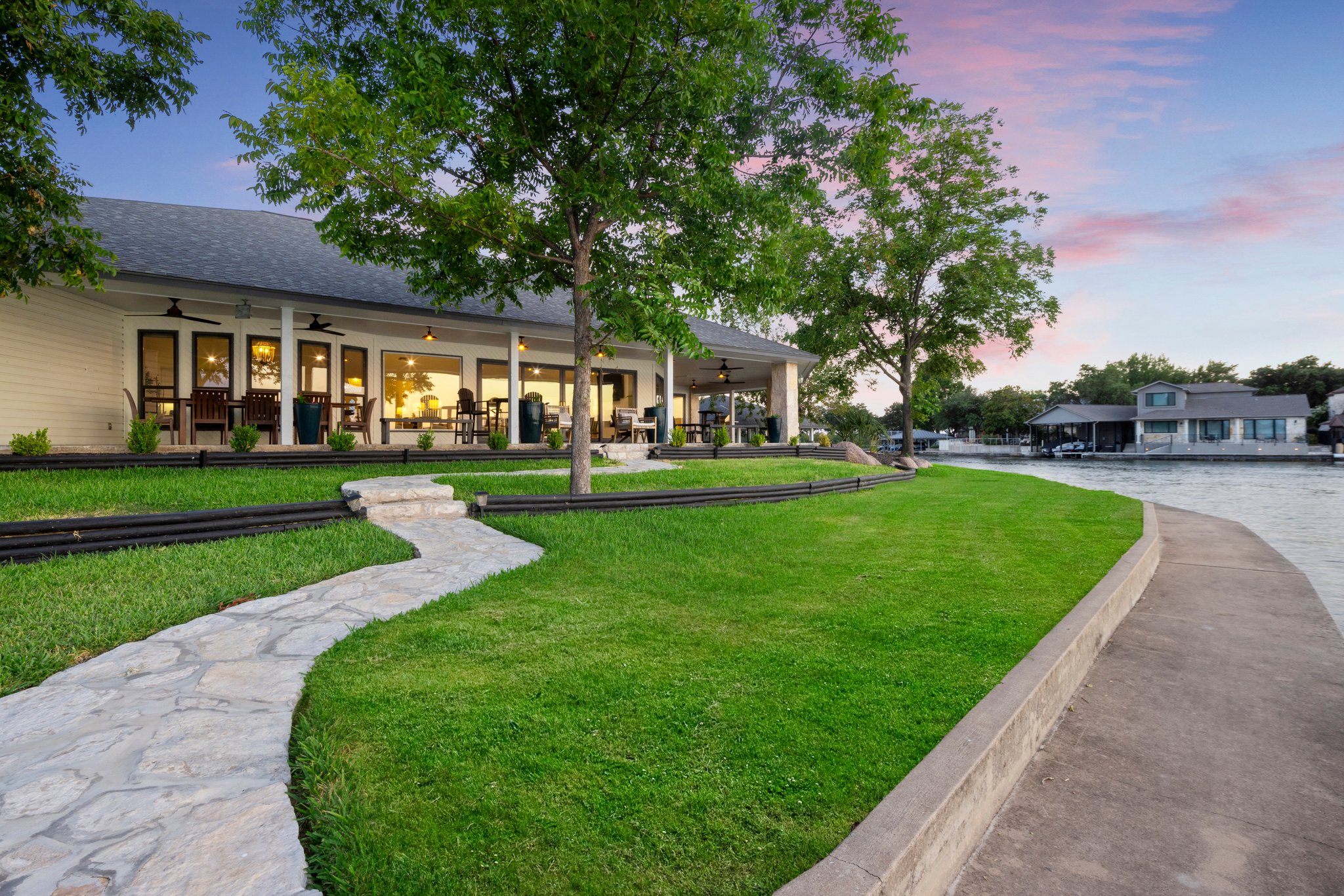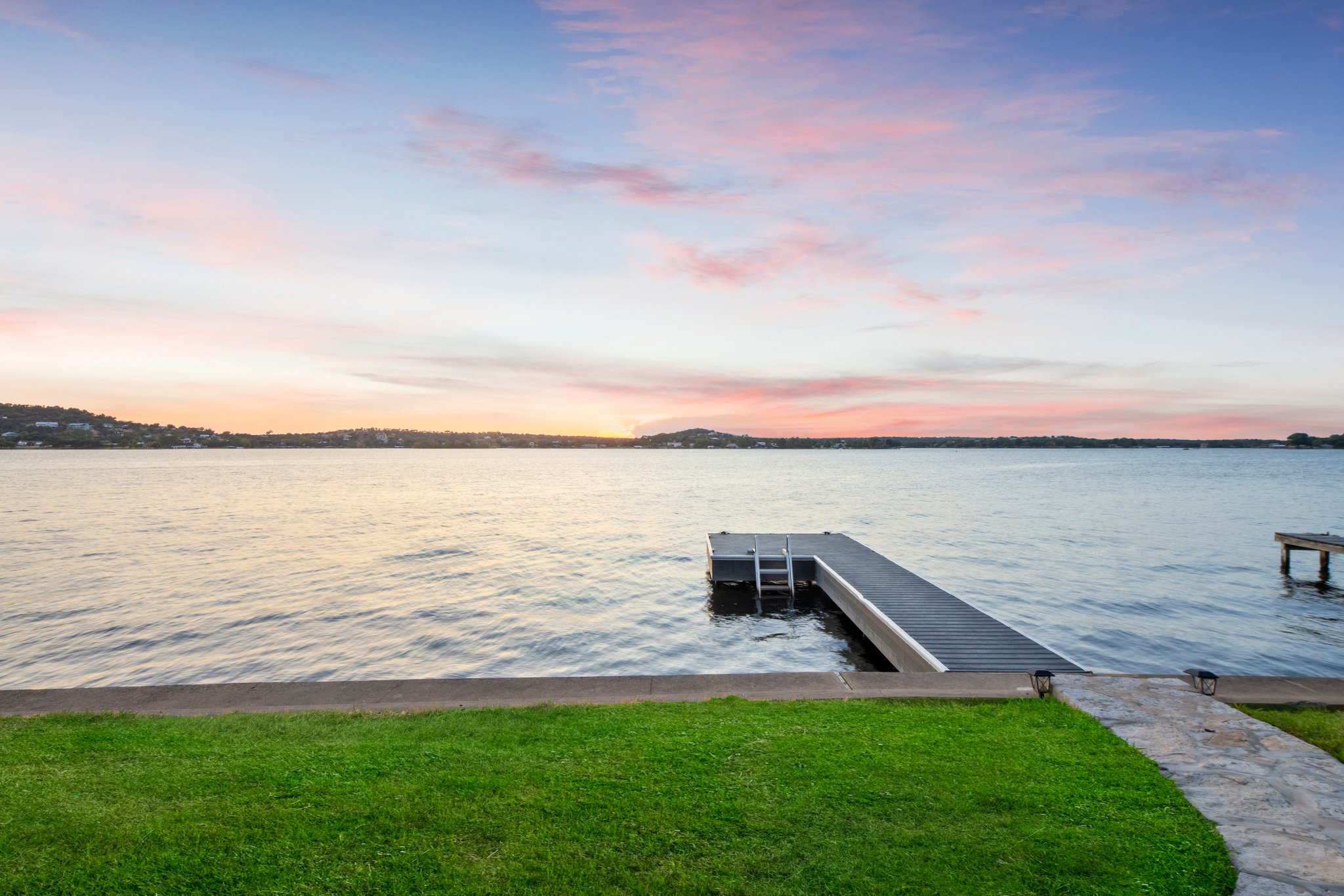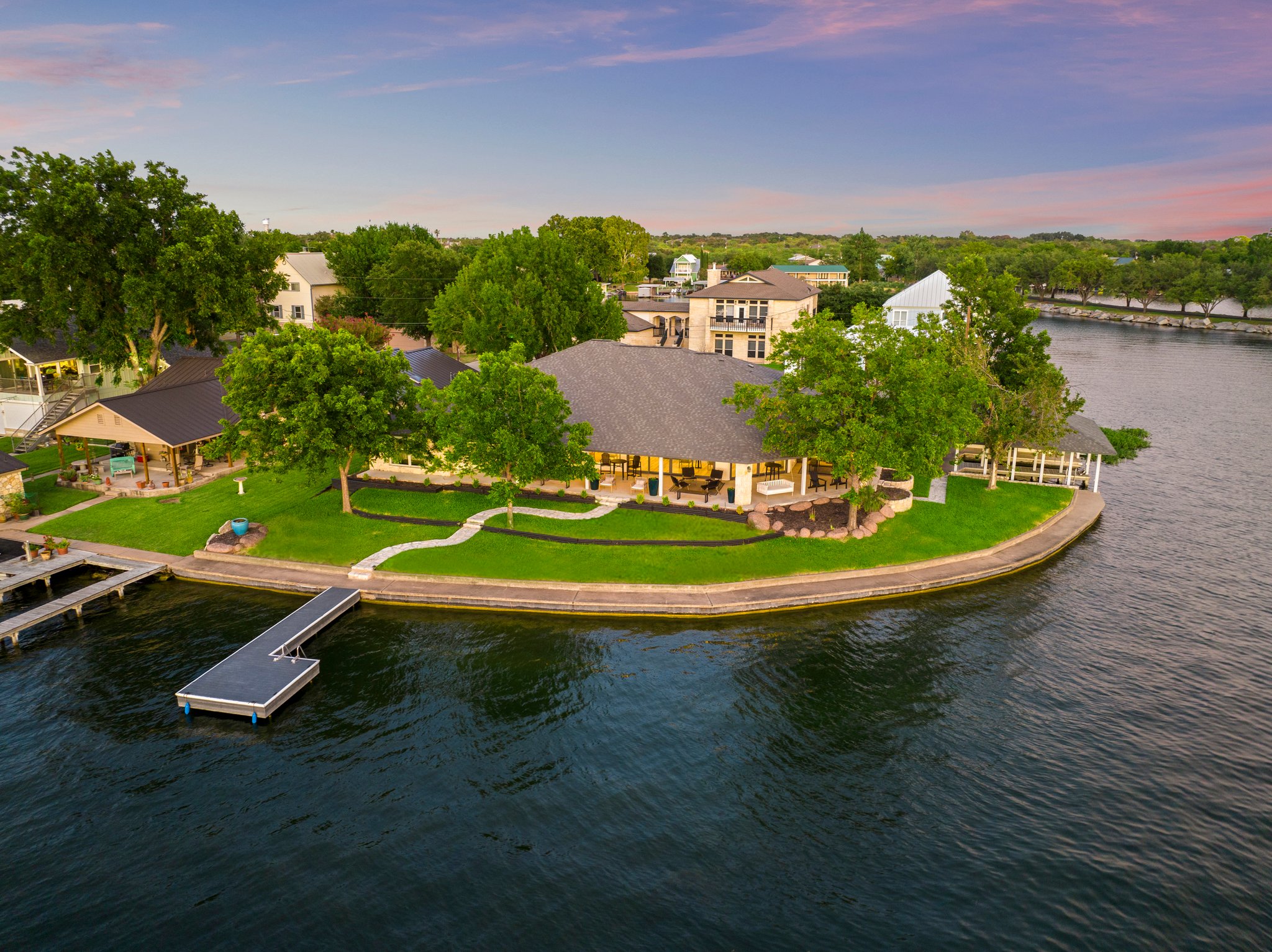 Our newest listing on Lake Marble Falls is one to get excited about.  For those that have been focusing on Lake LBJ Real Estate I invite you to go outside of your comfort zone and take a peak inside what I consider to be one of the BEST kept secrets in the Texas Hill Country.  I personally love Lake Marble Falls for a few reasons: great location, calm and very deep water, and a lot less boat traffic compared to Lake LBJ.  The location, right inside the city of Marble Falls and within walking distance to shops and restaurants like Bluebonnet Cafe, Bear King Brewery, and downtown Main Street is hard to beat!
This brand new build with just over 4300 sq. ft. offers a soft contemporary style with a warm design to create the ideal Lake Home.  5 bedrooms, 4 full baths, two living rooms, multiple outdoor spaces, a beautiful pool and a two-story, partially covered boat dock with boat lift.  Compare this to similar homes on Lake LBJ and I believe you will instantly realize the value this home has to offer.  Qualified buyers reach out for more information or to learn more about Lake Marble Falls Real Estate.  We hope to hear from you soon!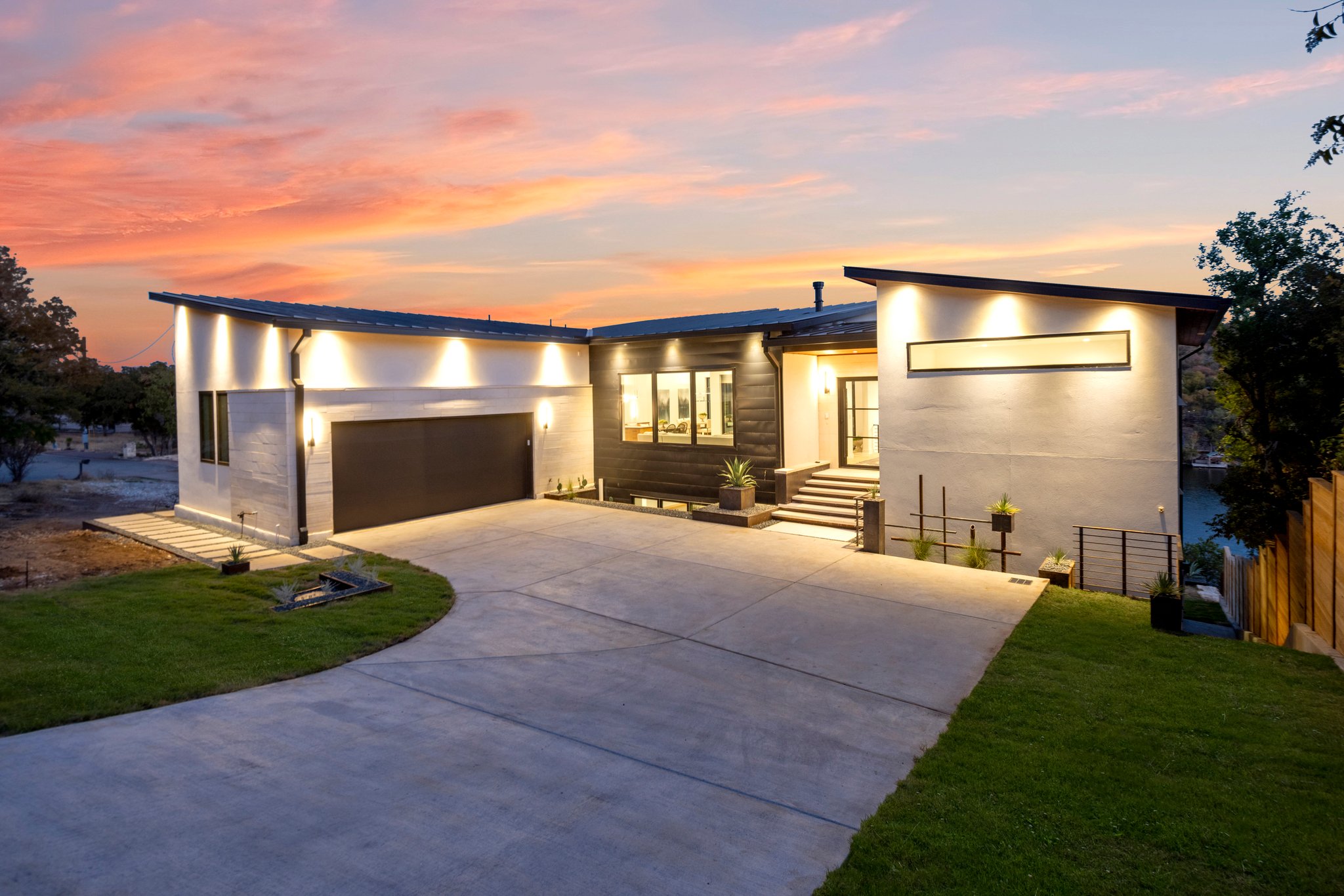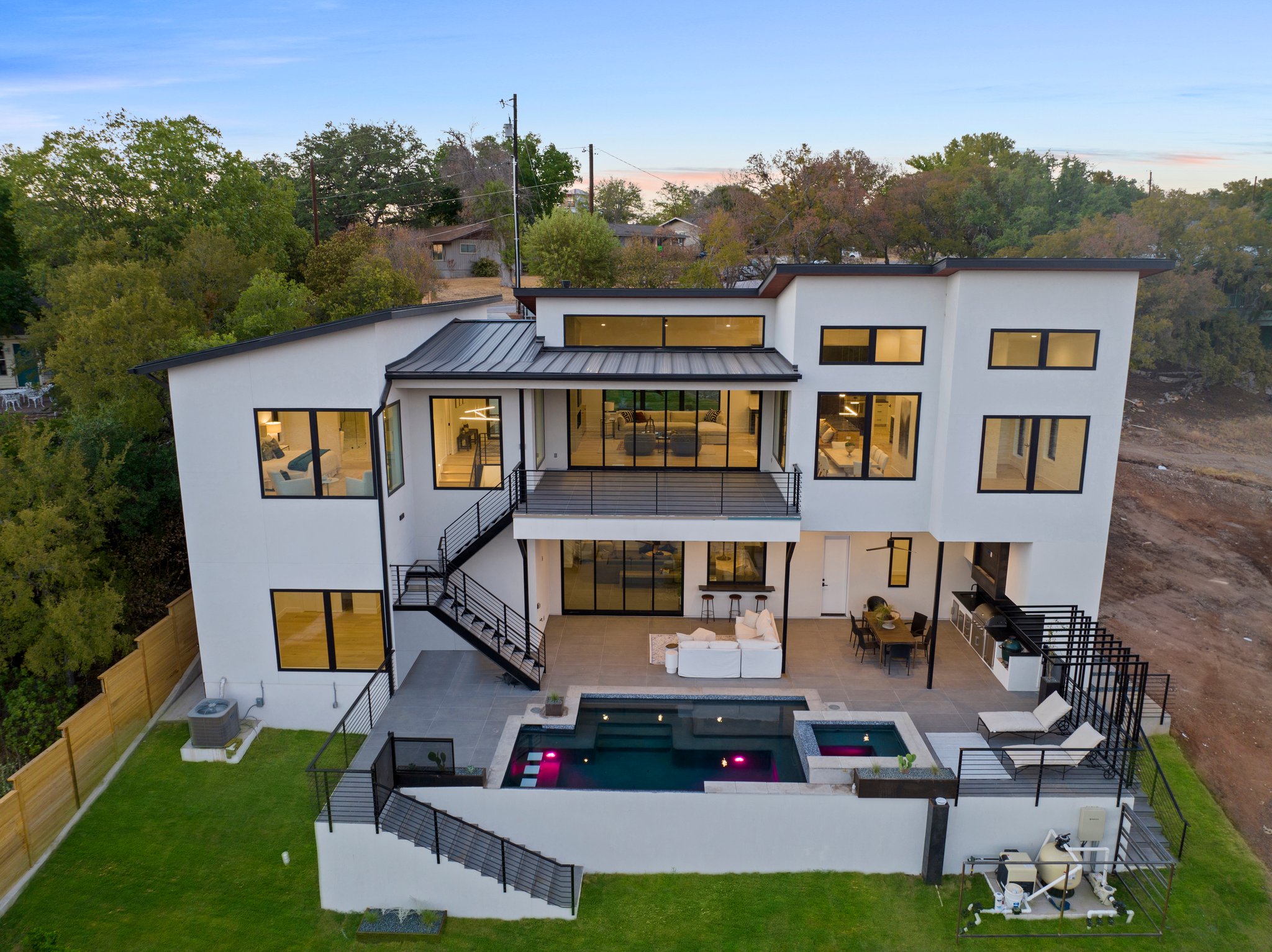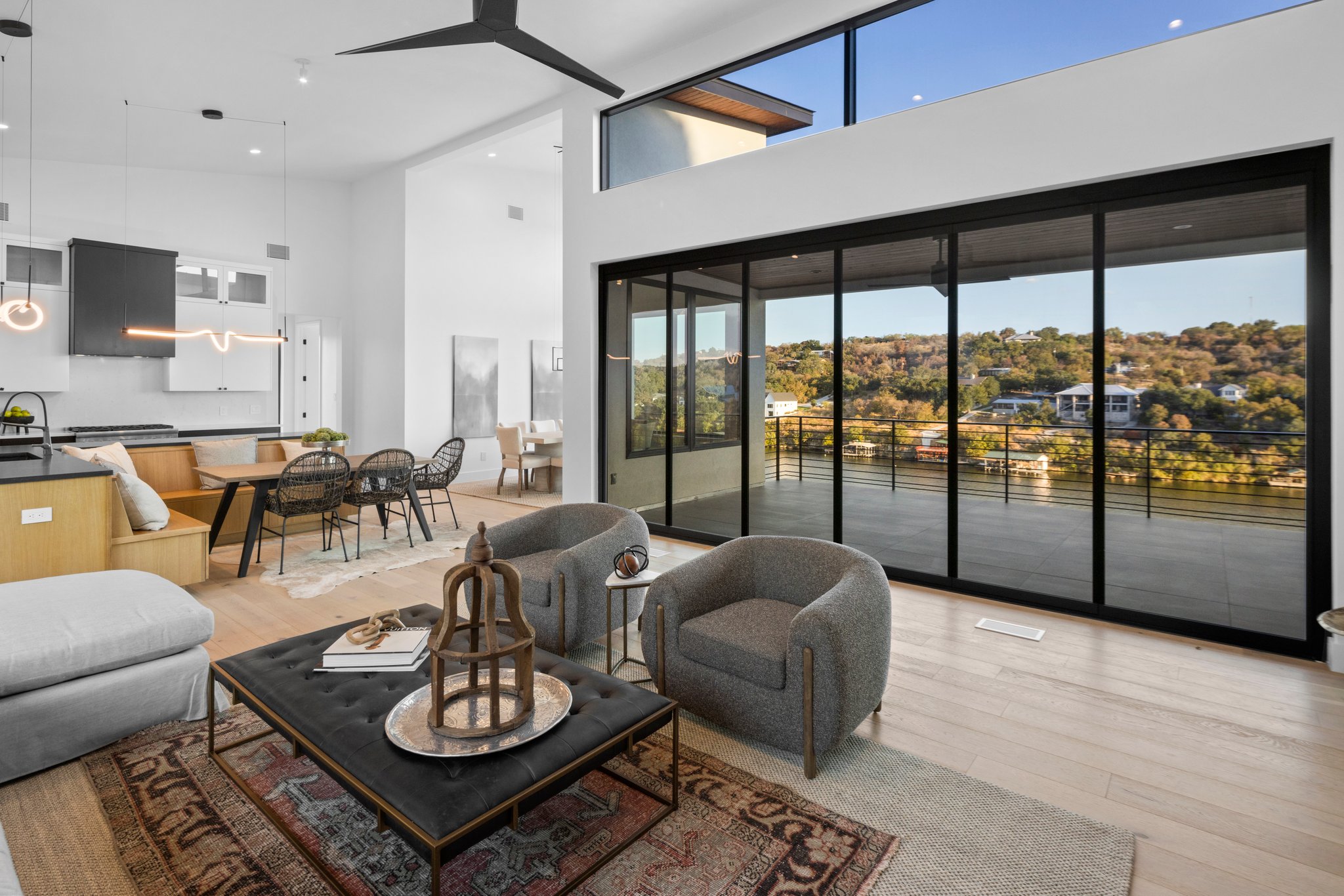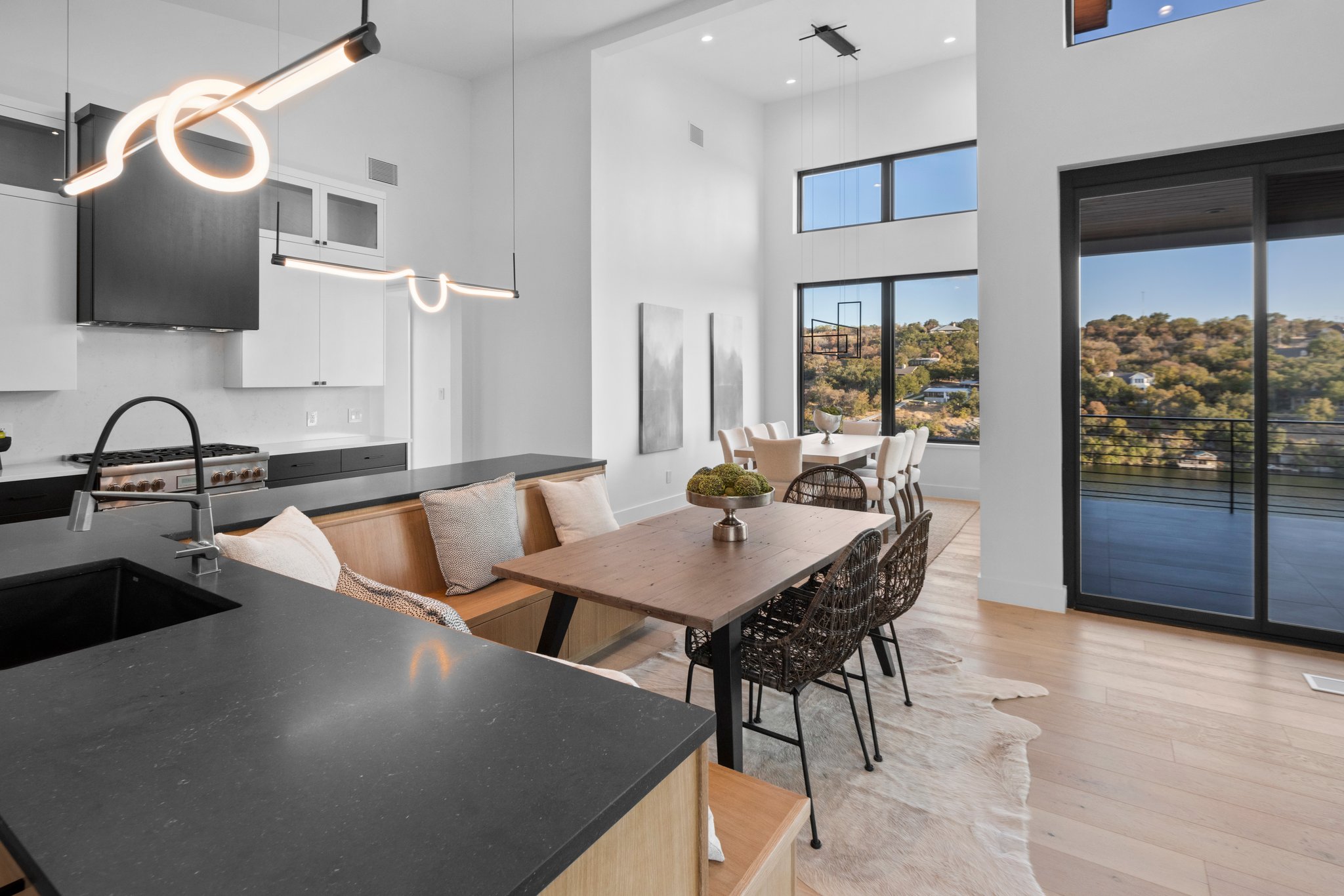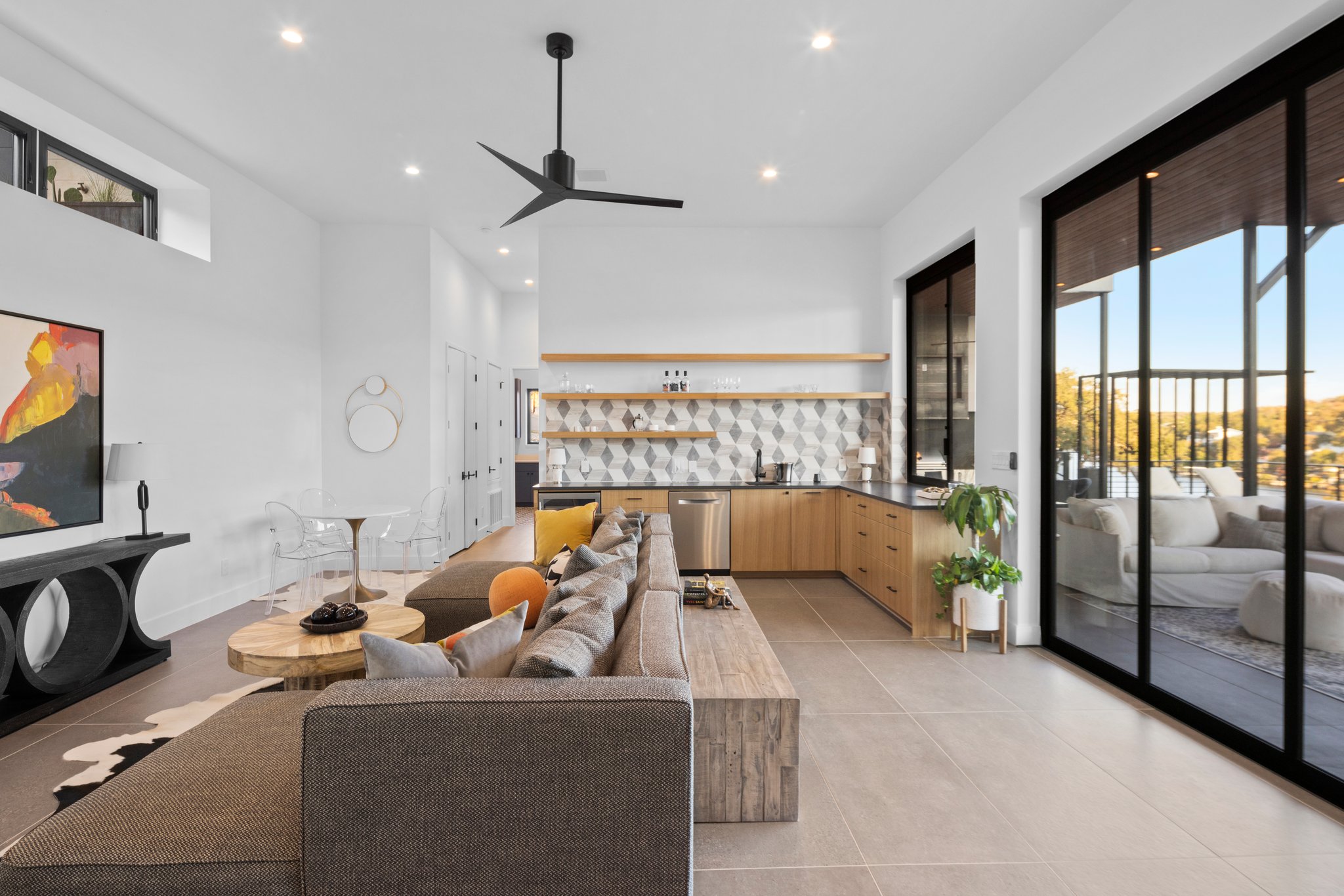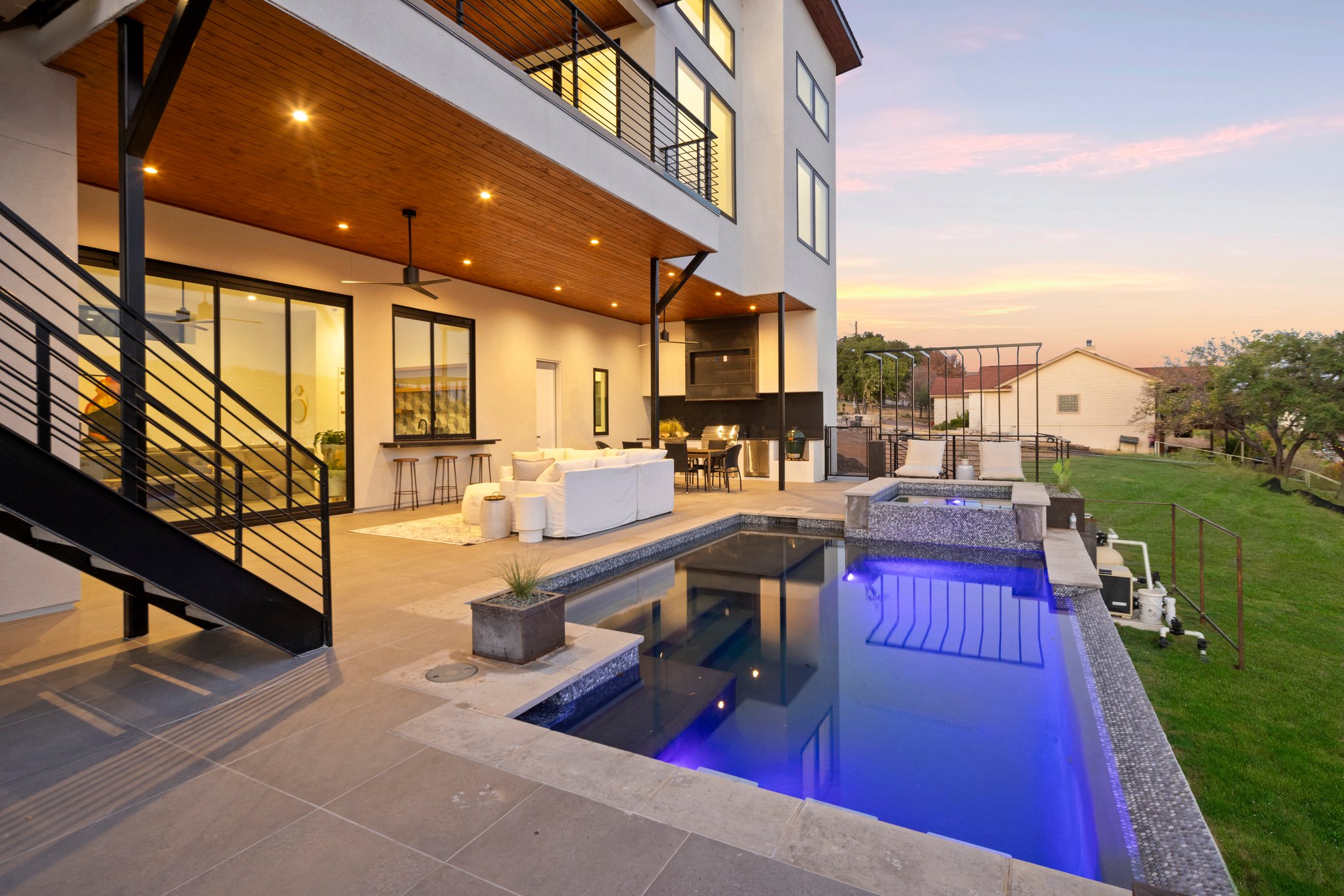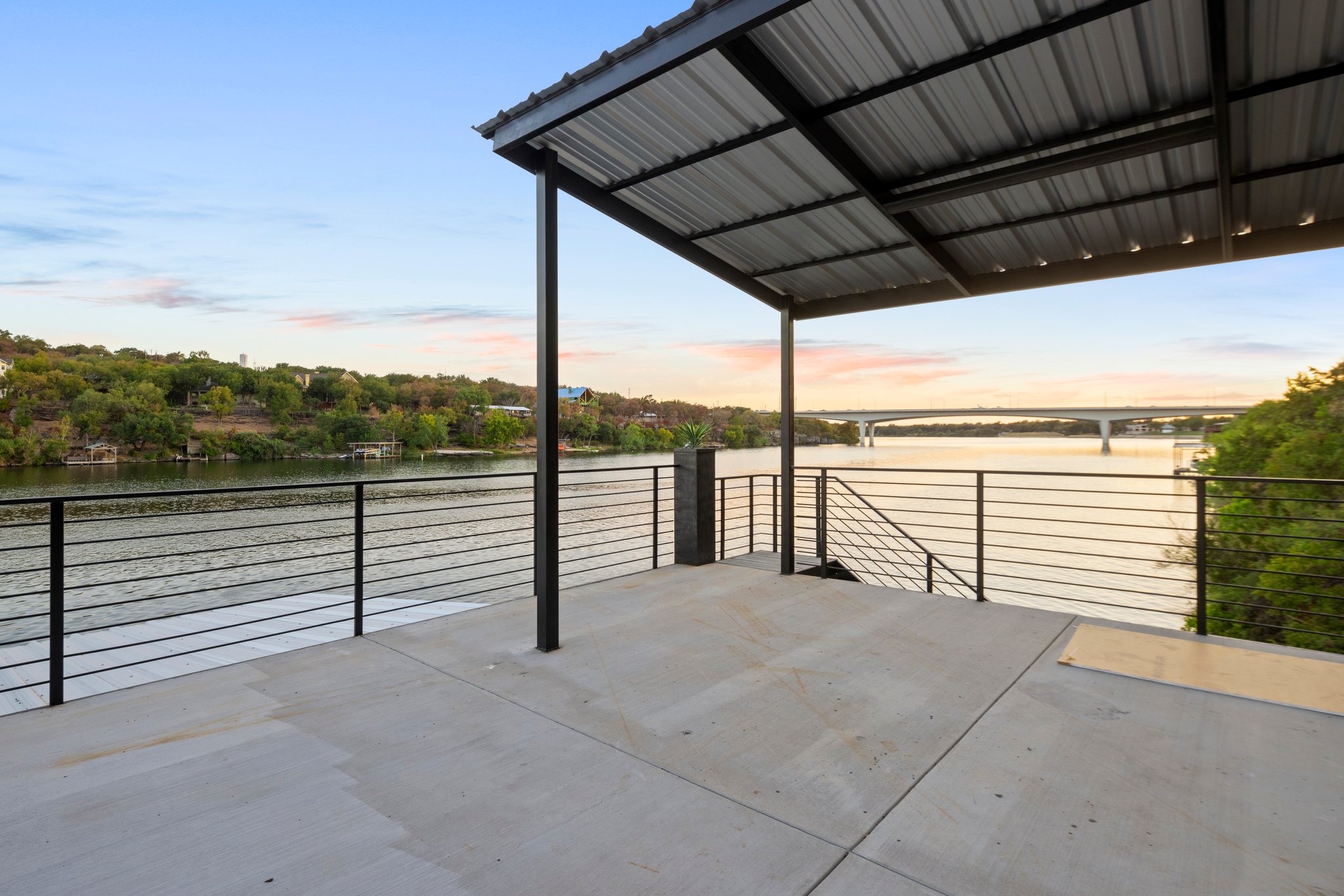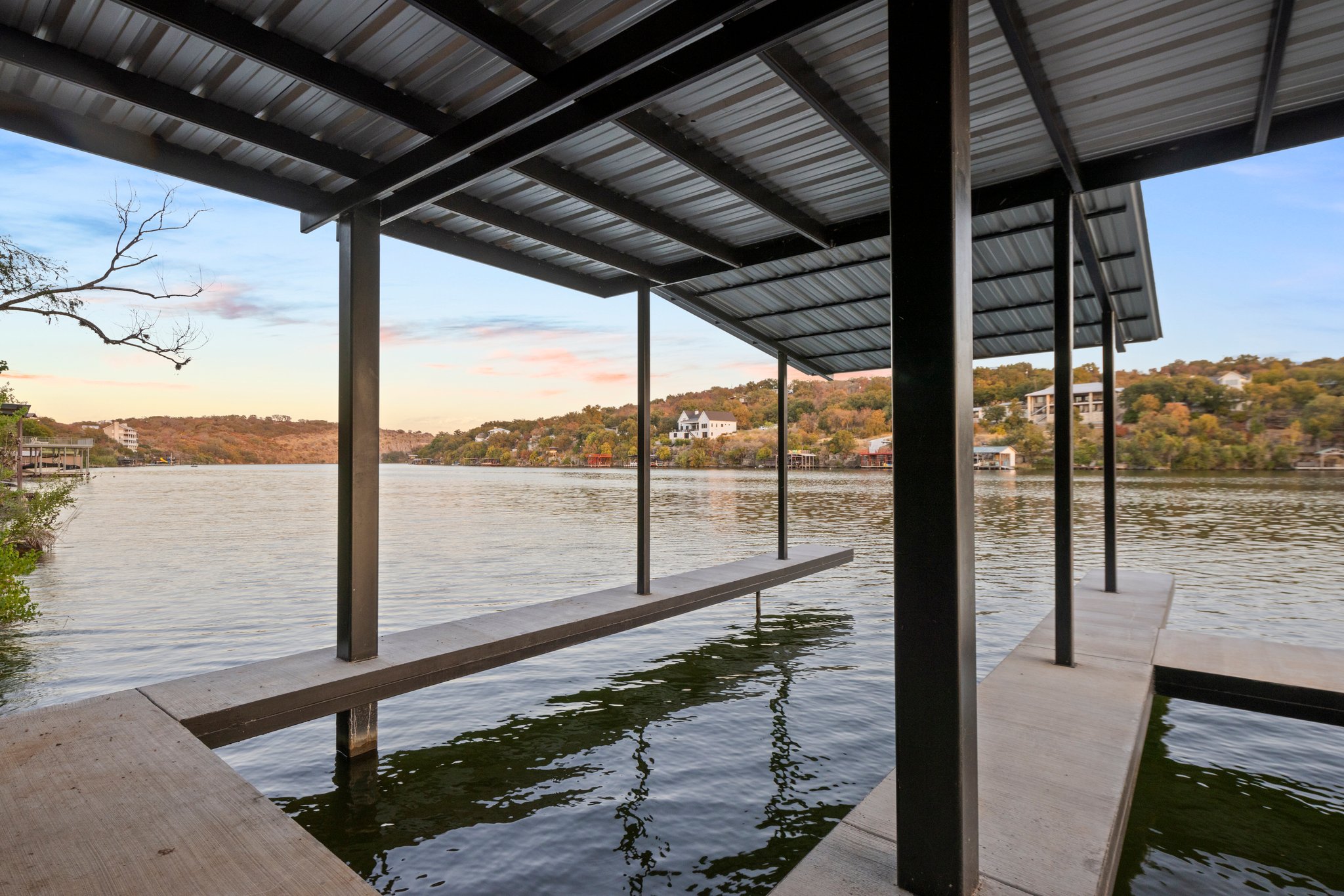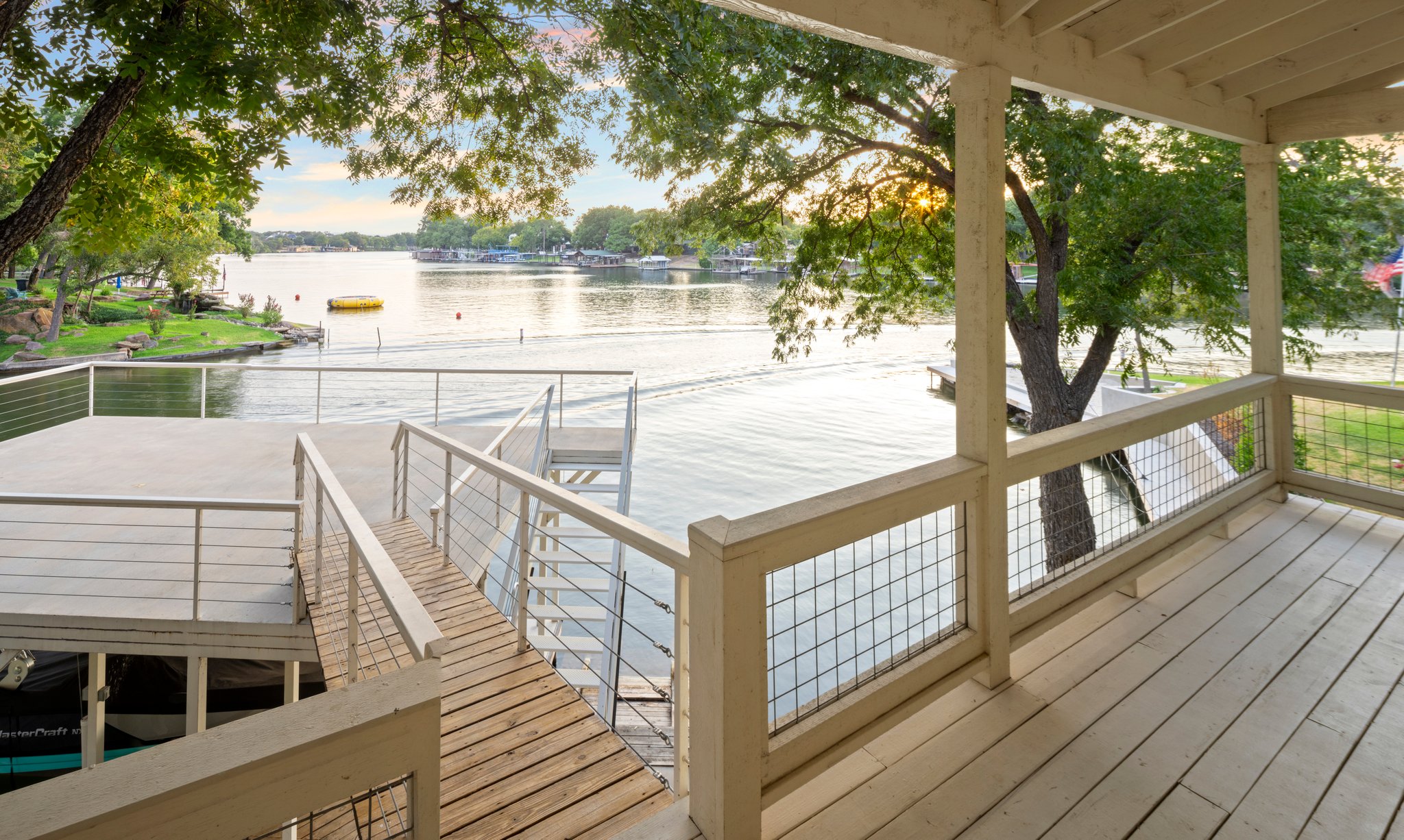 Are you surprised?  We aren't!  The Lake LBJ Tree House is officially under contract after just a few days on the market and we are super excited for everyone involved.  This incredible Lake LBJ waterfront home has so much to offer at a relatively affordable price.  If you are on the sidelines waiting for prices to crash think again.  Lake LBJ Real Estate is extremely scarce and most of it is owned by the wealthiest families in Texas; they aren't thinking about selling but are in fact looking to buy more.
If you want to talk about the Lake LBJ Real Estate Market or need assistance buying or selling in this area please reach out!  I am your local expert. Call or text my cell phone any time at (512) 786-1515. I look forward to hearing from you!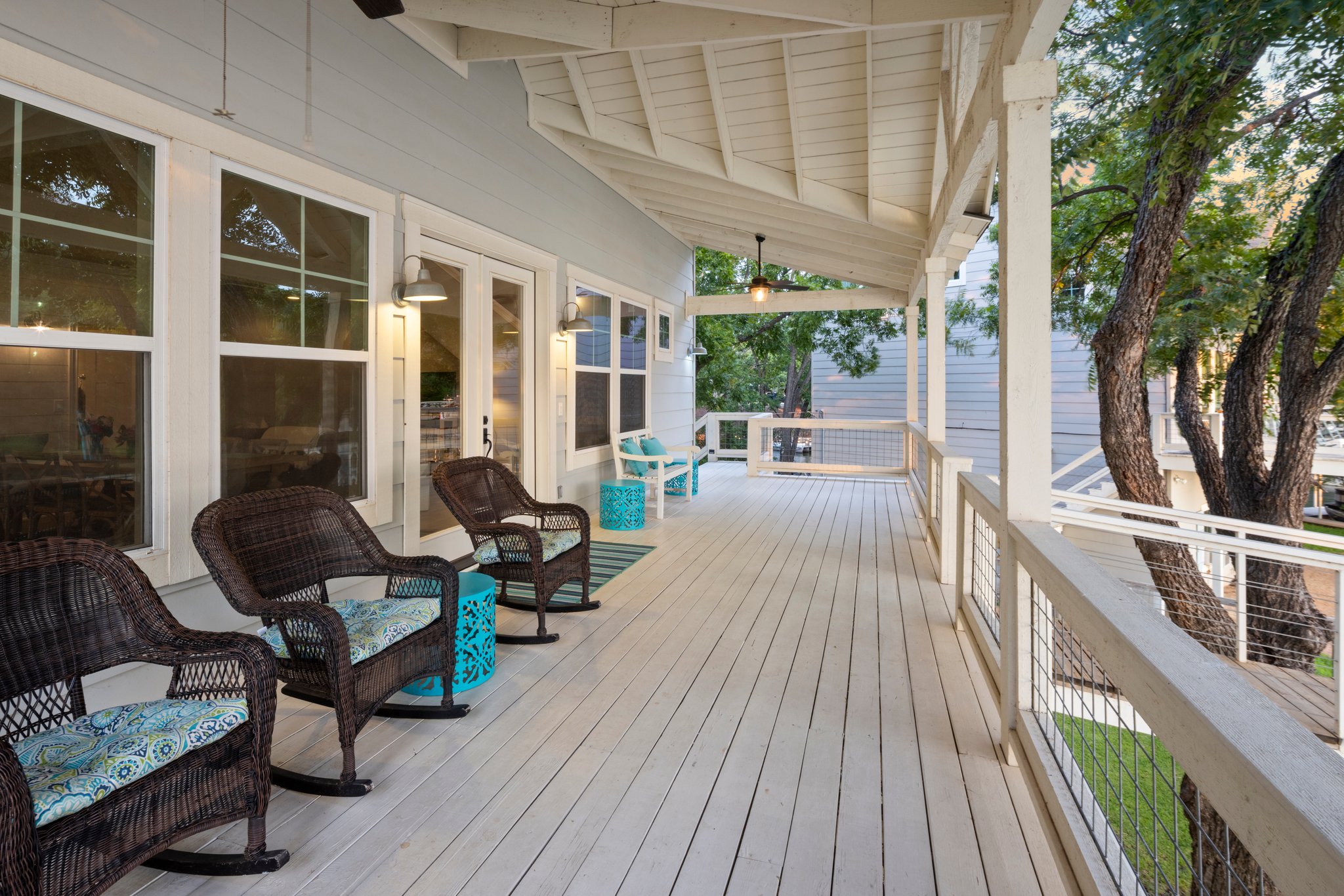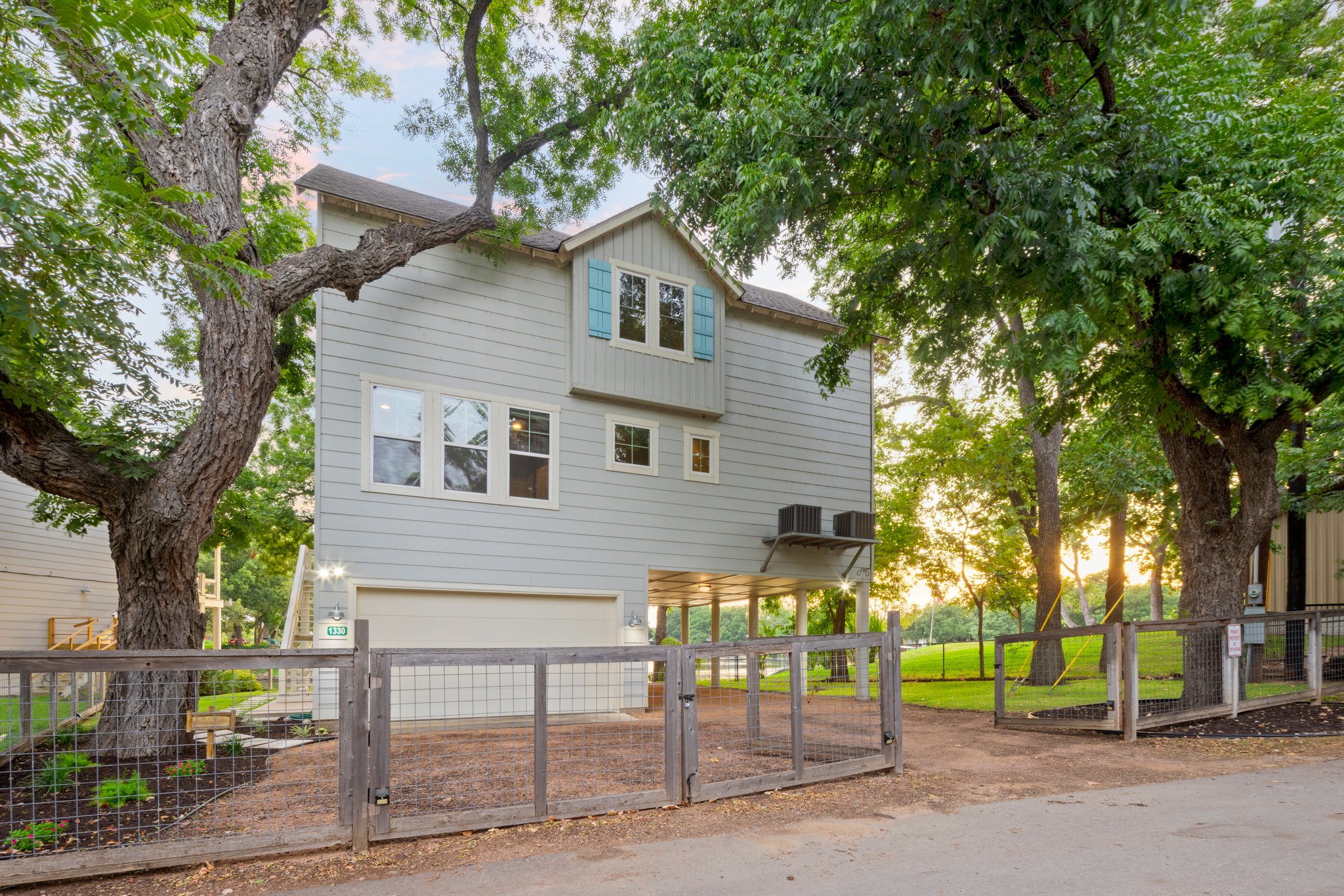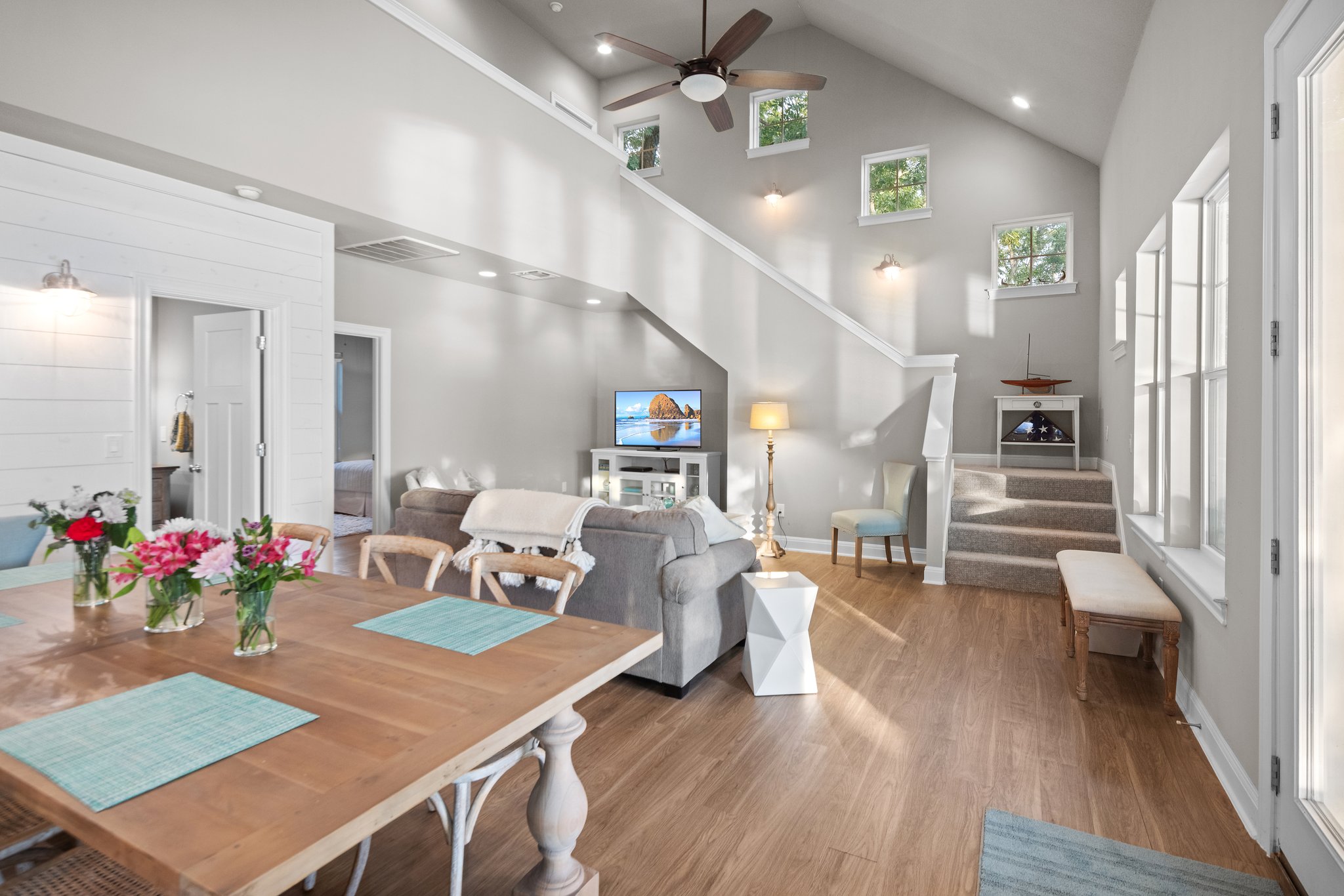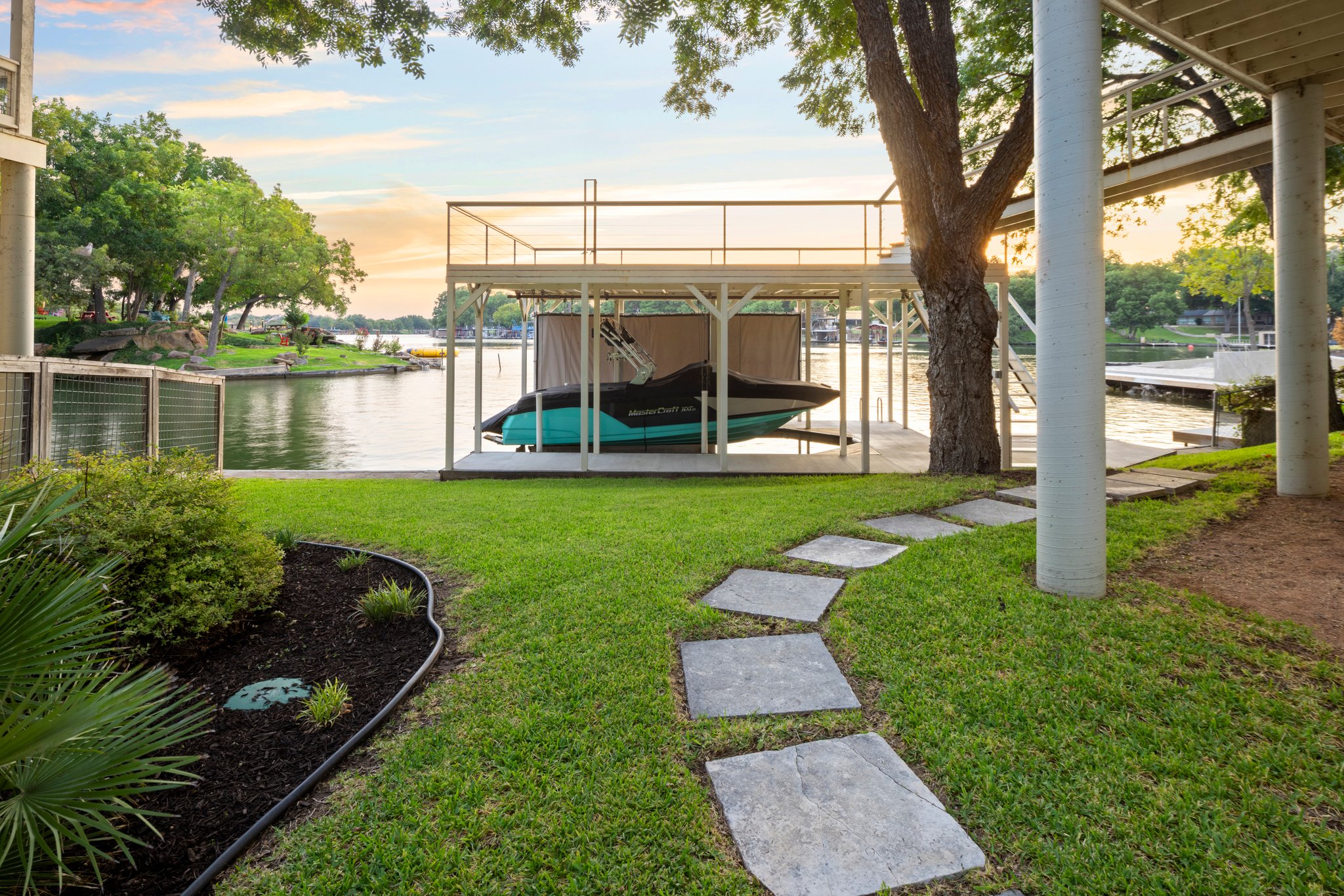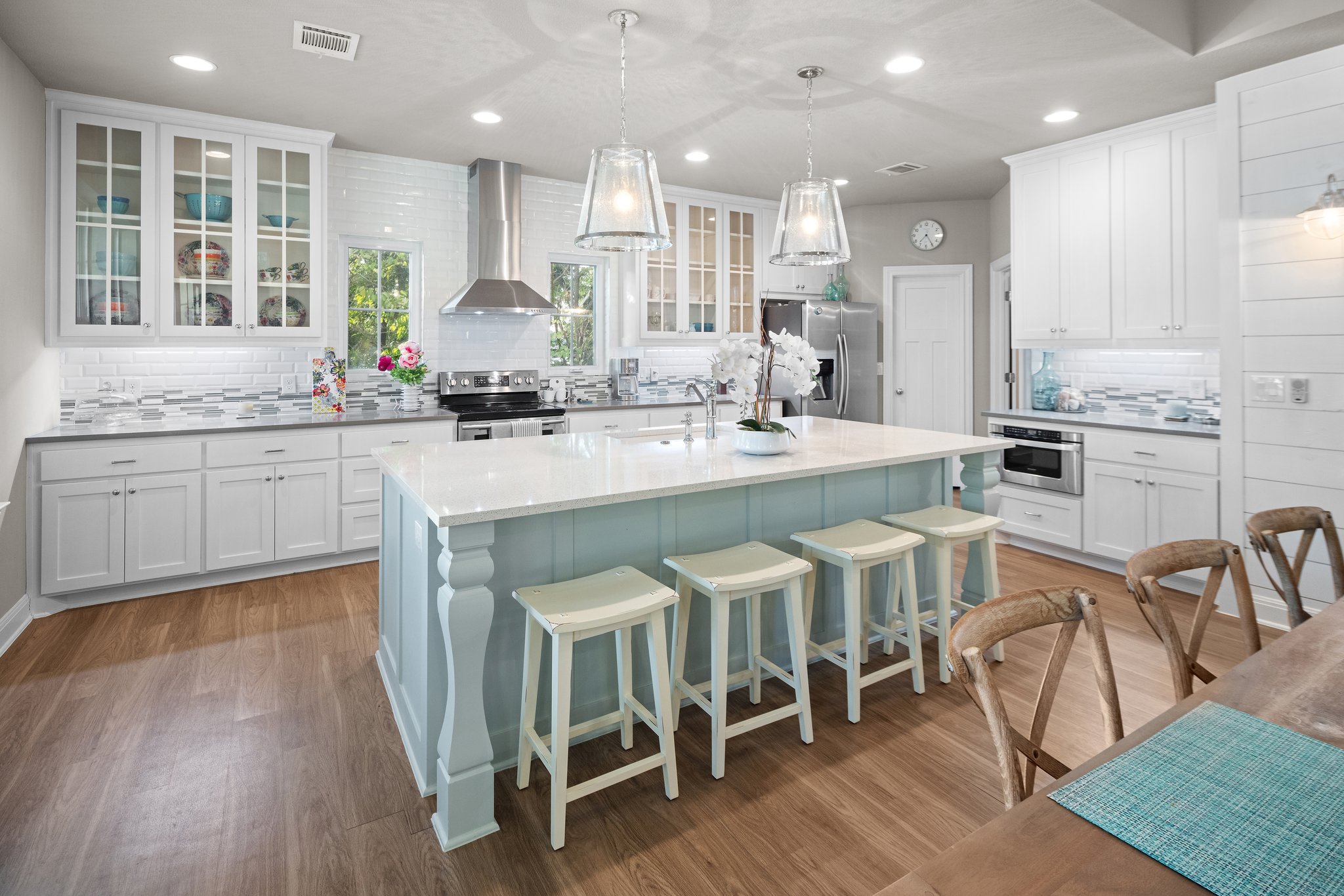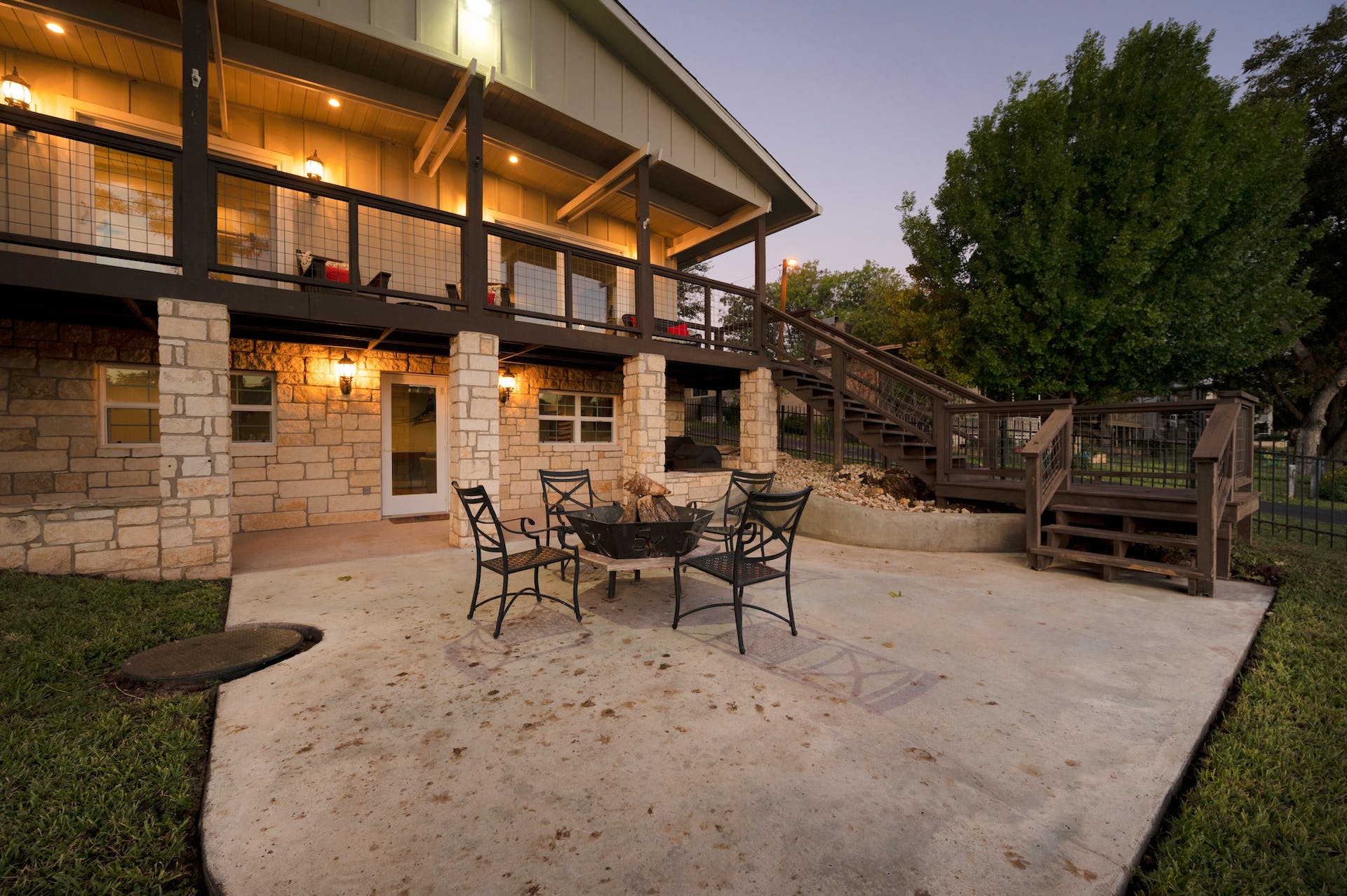 We are super excited to announce our recent closing of 404 Riverside in Kingsland, Texas on Lake LBJ.  This 4 bedroom, 3 bath Lake LBJ getaway on a great, east-facing lot on the Colorado Arm was fully renovated and offered a bonus space below with an additional half bath which served as a secondary living space.  The two-story boat dock was recently re-painted and offered a covered rooftop deck.  This awesome waterfront home on Lake LBJ was sold fully furnished and included a few Jet Skis as an added bonus.
This property was listed at the beginning of the year and took a little time to sell however you should know that we had various offers that came in but were below what the seller was willing to accept.  We advised the seller to hold out for the right offer, knowing that the property was special and unique and that it was only a matter of time before the right buyer would pay a fair price.  I am excited to report that our strategy worked and the seller got the price he was looking for.  The buyers also purchased themselves a wonderful Lake House on Lake LBJ that will provide many great memories for years to come.  If you are looking to buy or sell Lake LBJ Real Estate consider engaging my team.  Not only do we sell the BEST properties on Lake LBJ but I also live on the lake and put my money where my mouth us.  Give me a call at (512) 786-1515 if we can be of assistance.  I hope to hear from you!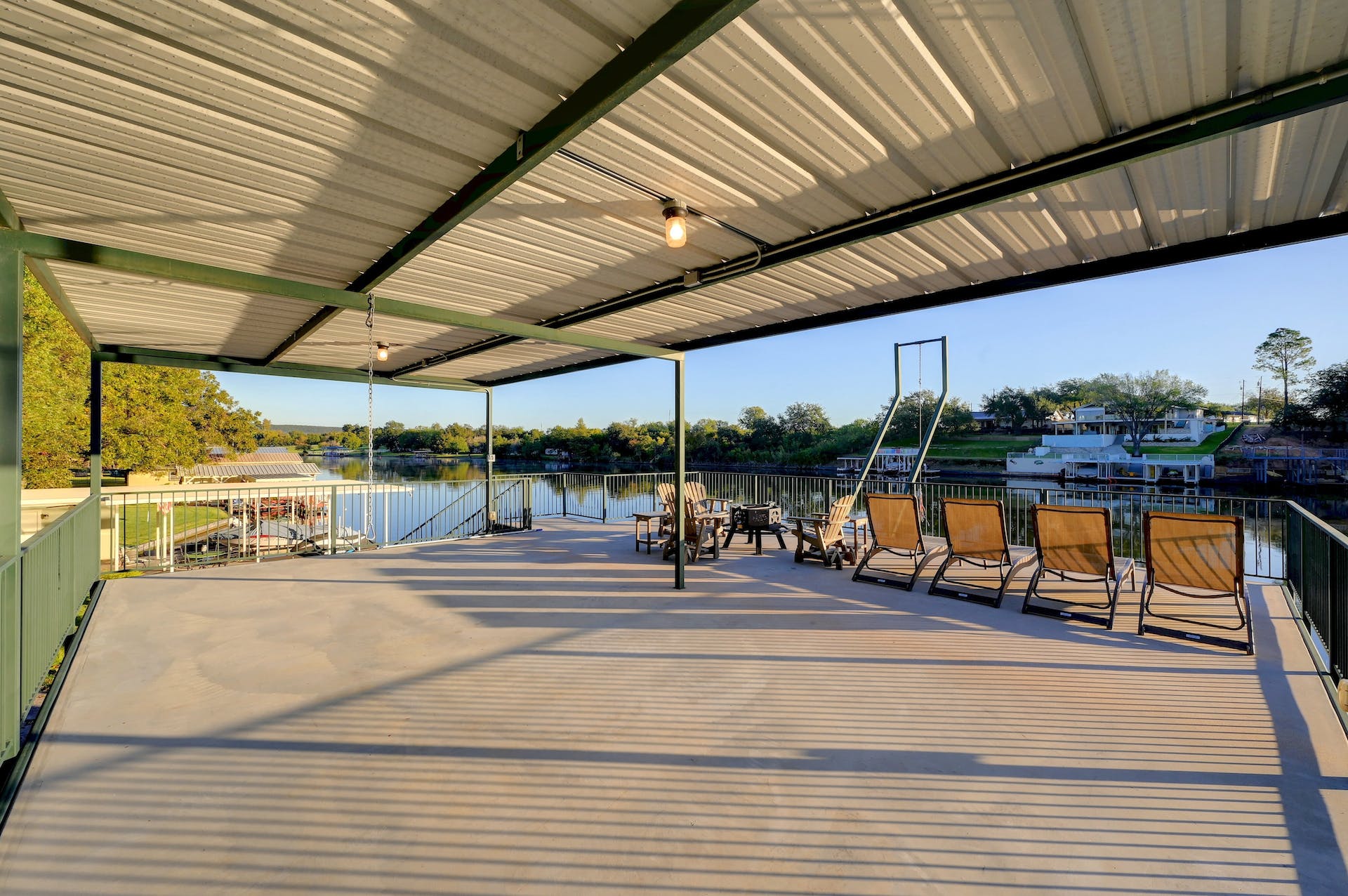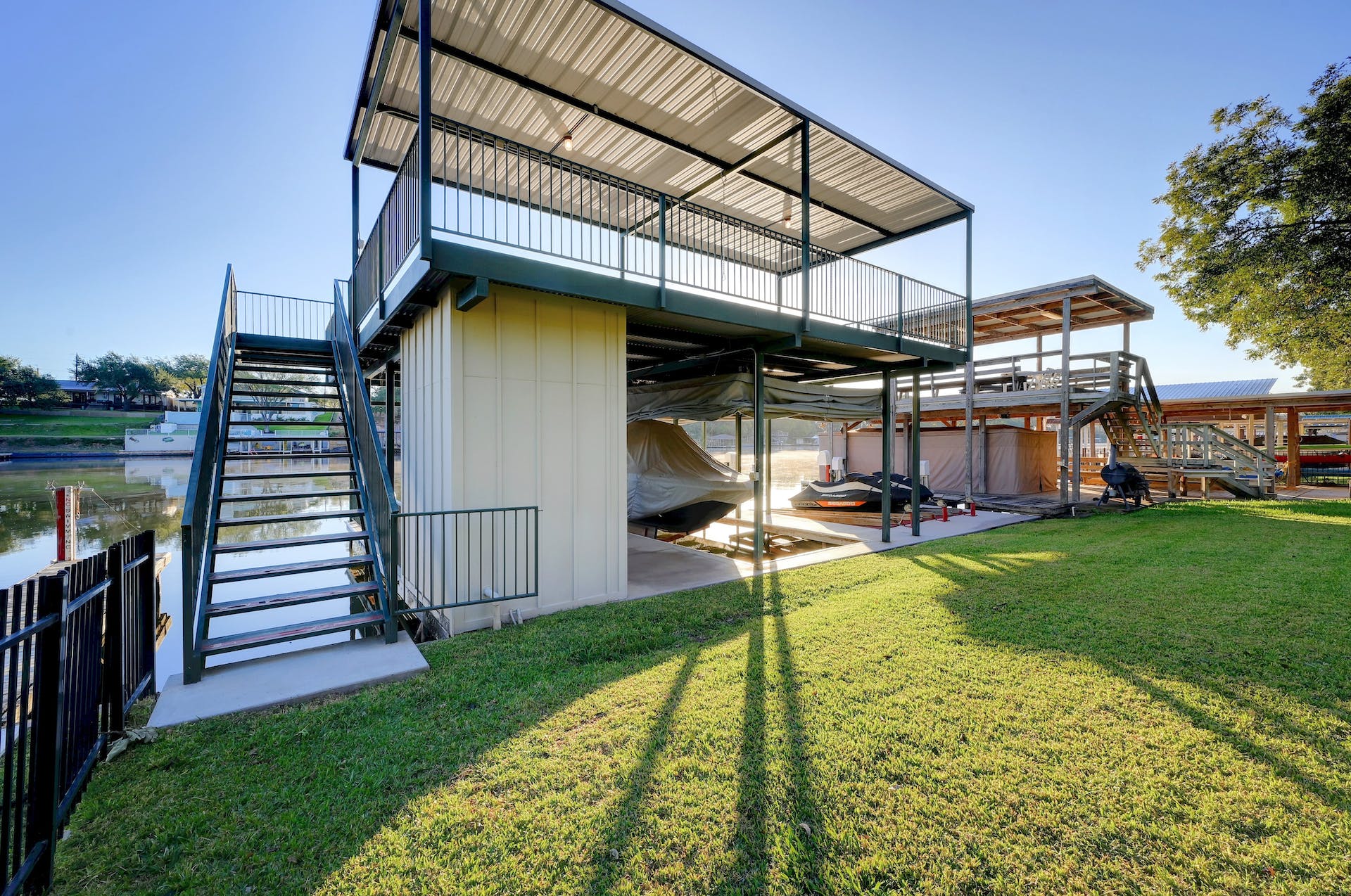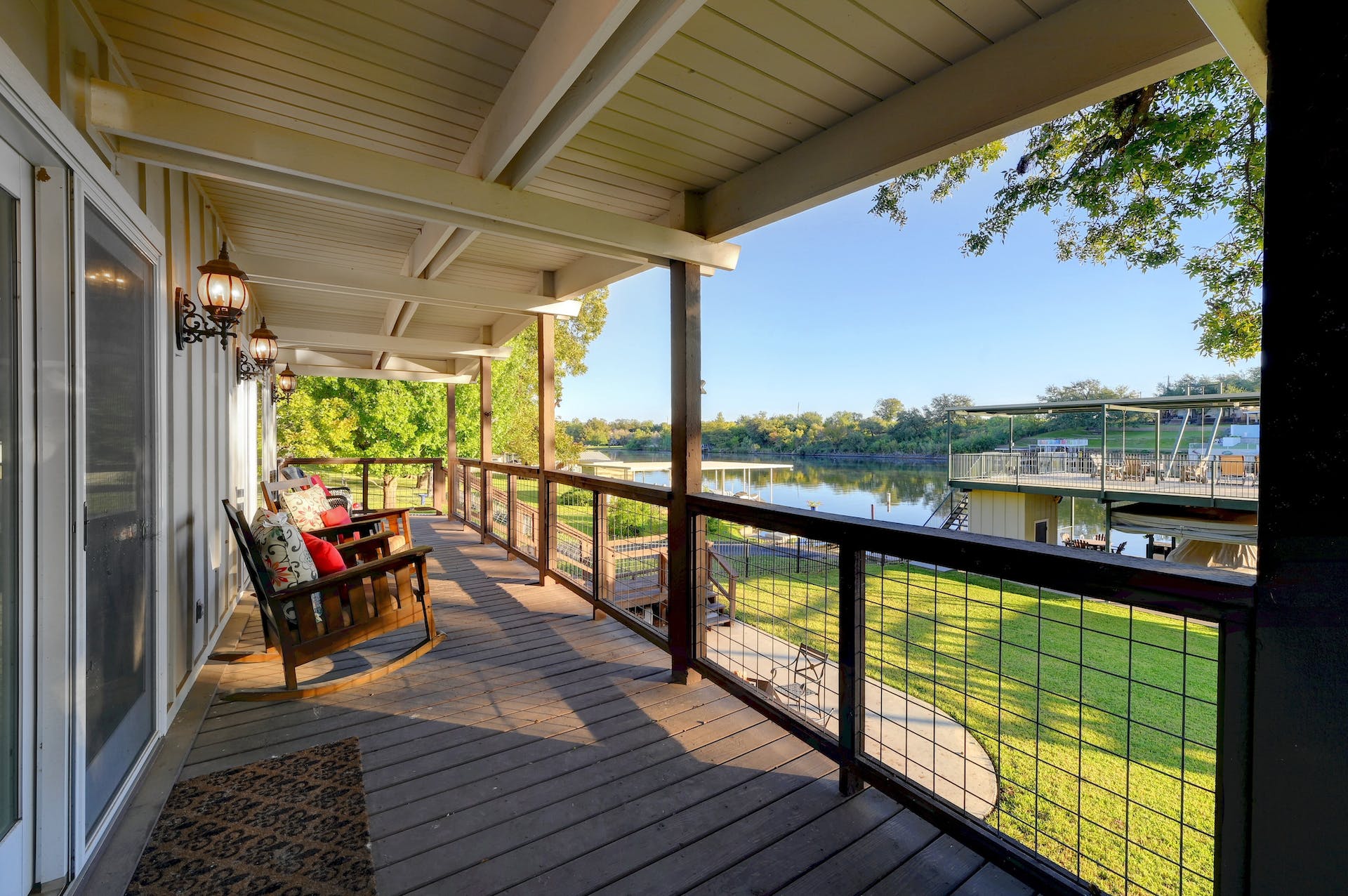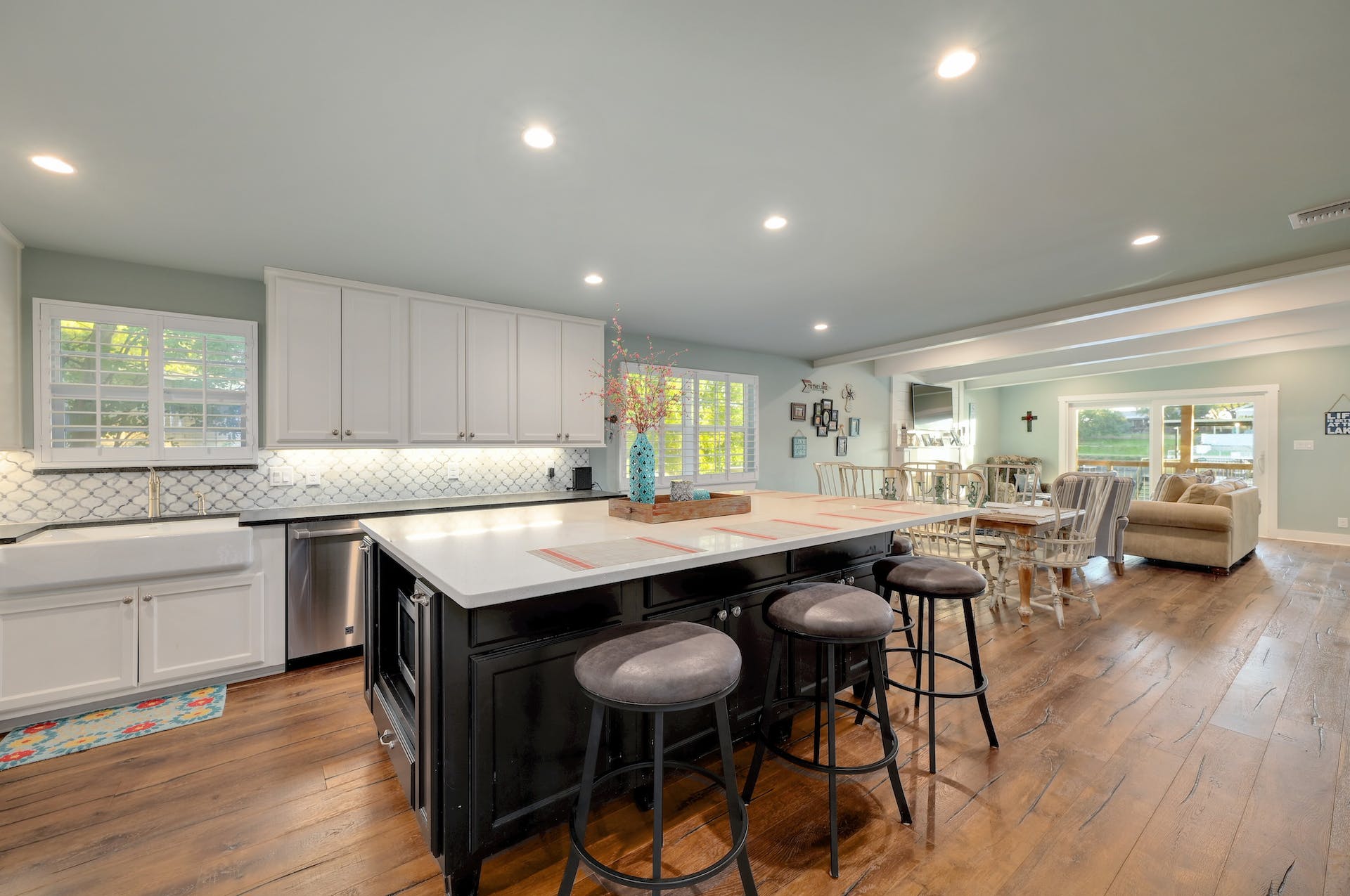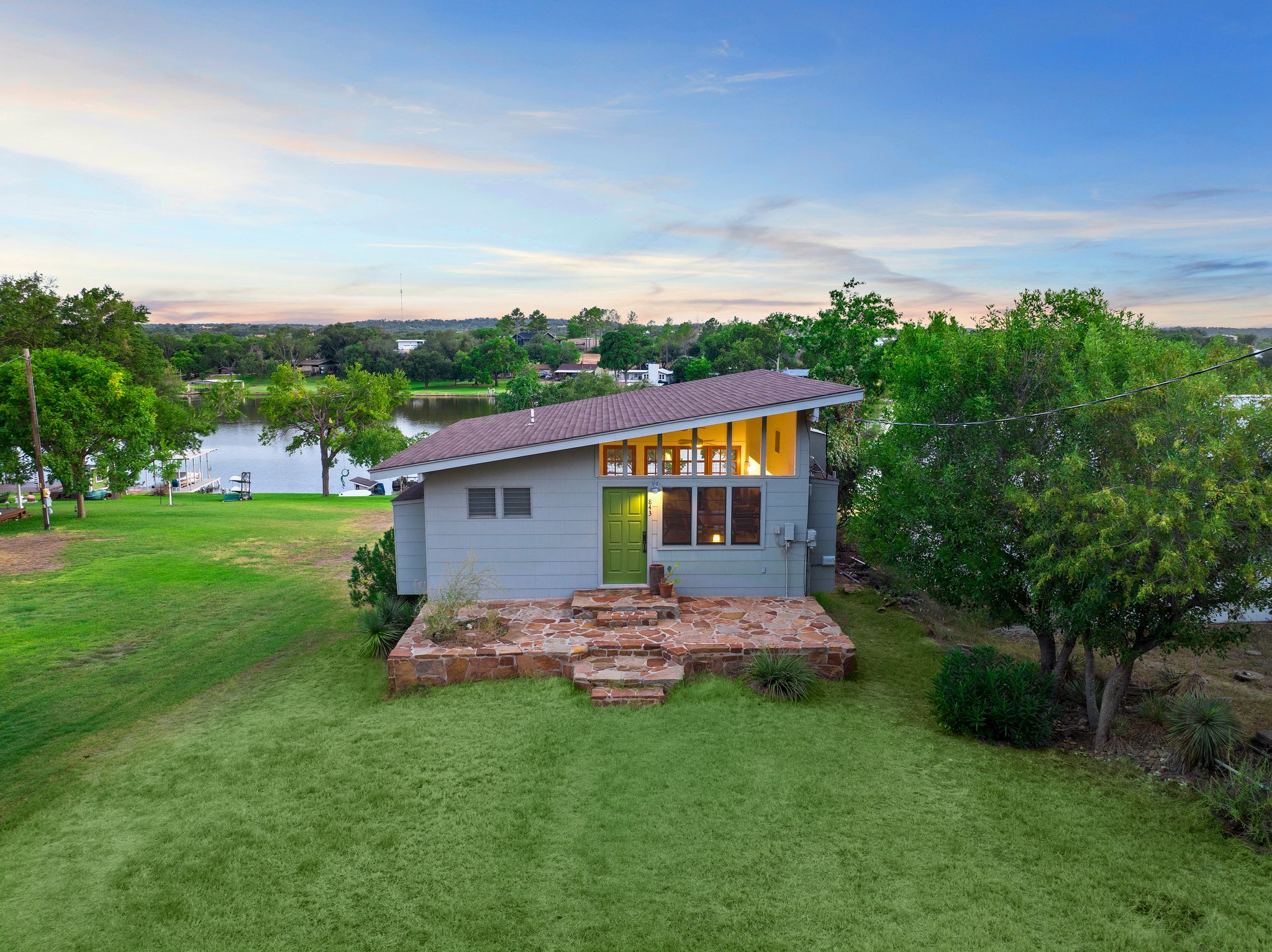 It didn't take long to get 843 Sandy Mountain under contract in Sunrise Beach on Lake LBJ.  This quaint little waterfront cabin isn't huge but packs a lot of punch for the price.  3 bedrooms, 2 full baths with a very airy feel on a great piece of waterfront property on the Sandy arm of Lake LBJ. Its hard to find a better, cheaper piece of Lake LBJ Real Estate worth buying.  If you are looking to buy or sell Lake LBJ Real Estate be sure to follow us on Instagram to get a "First Look" at all of our upcoming listings.  Call or text me at (512) 786-1515 if we can be of assistance!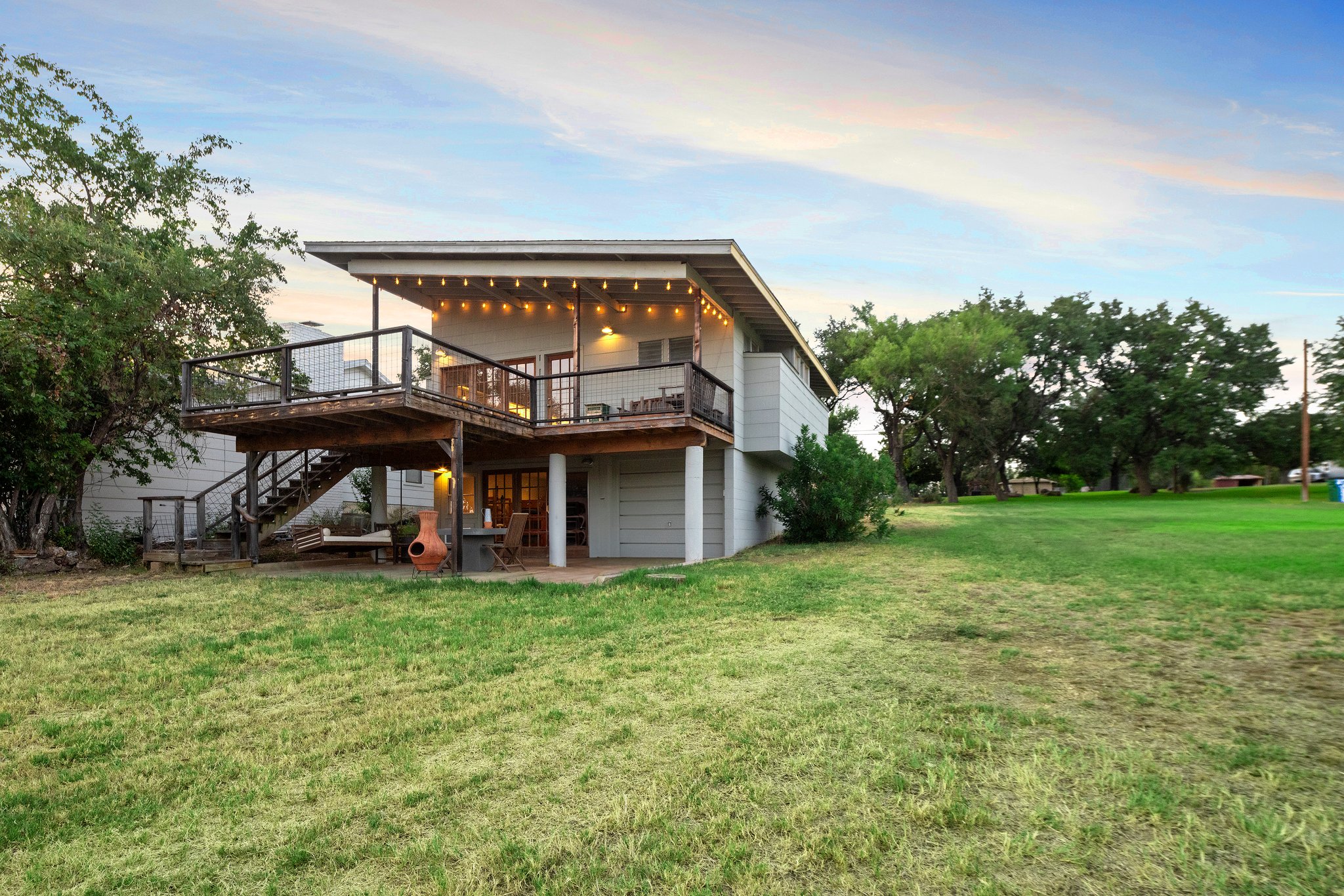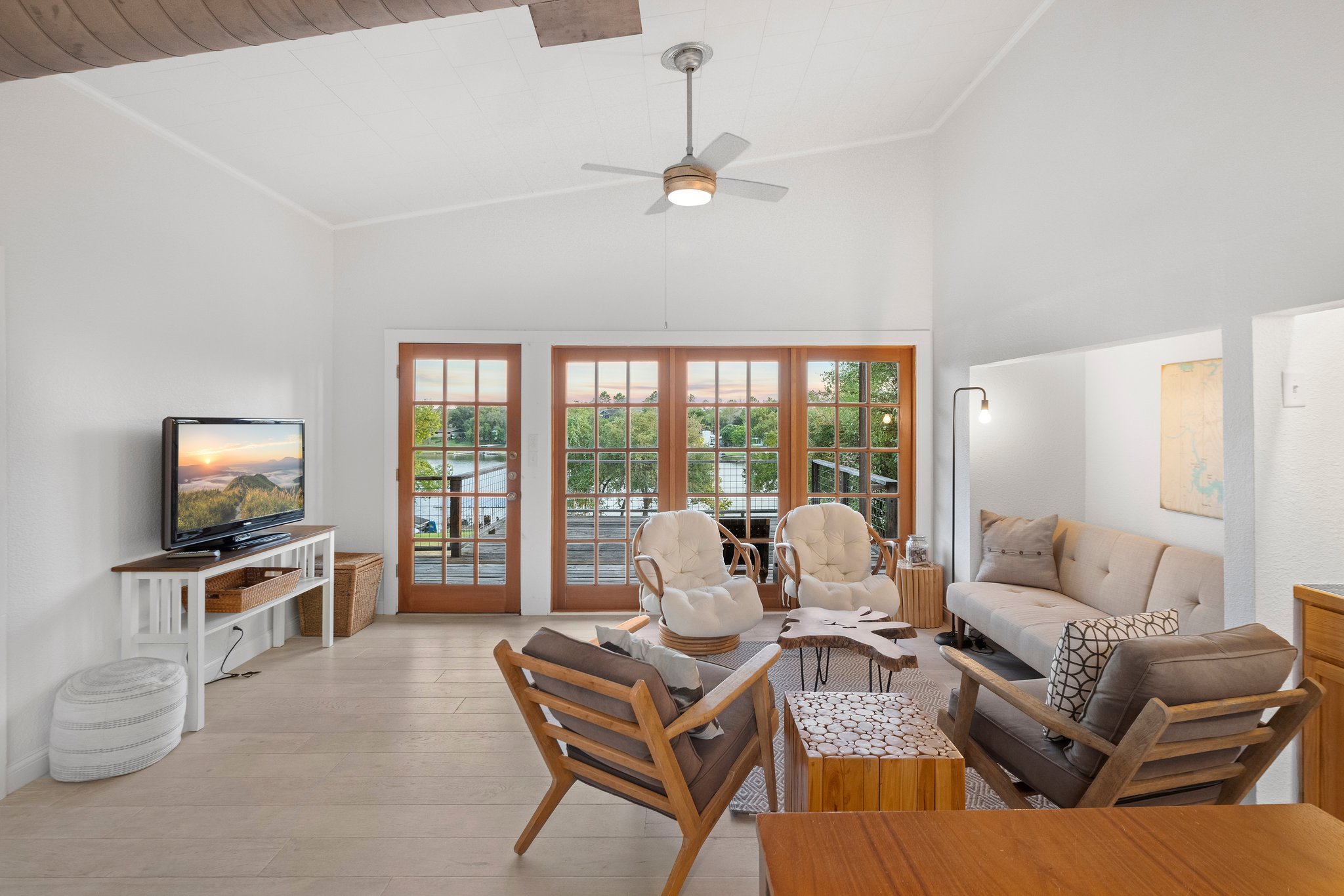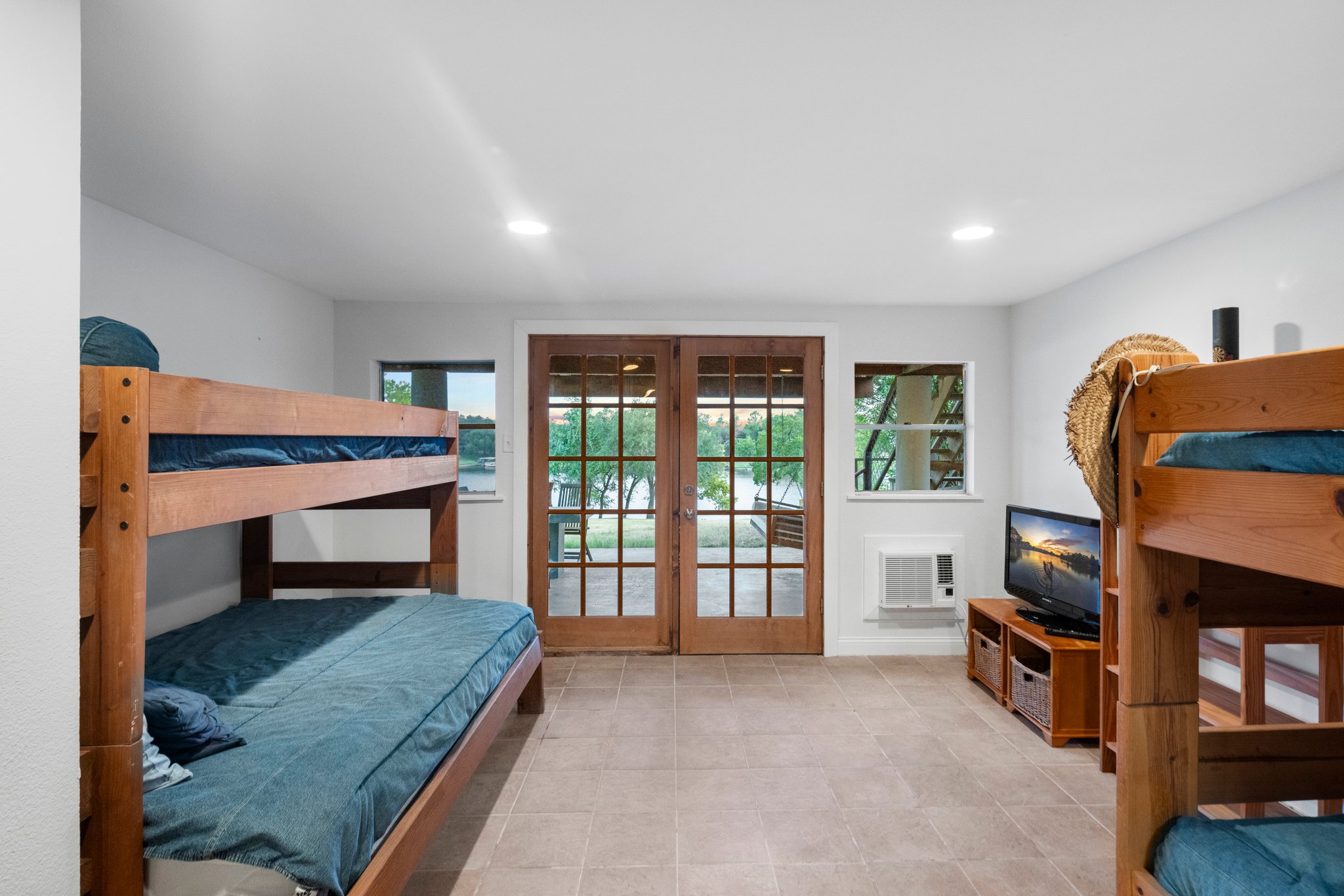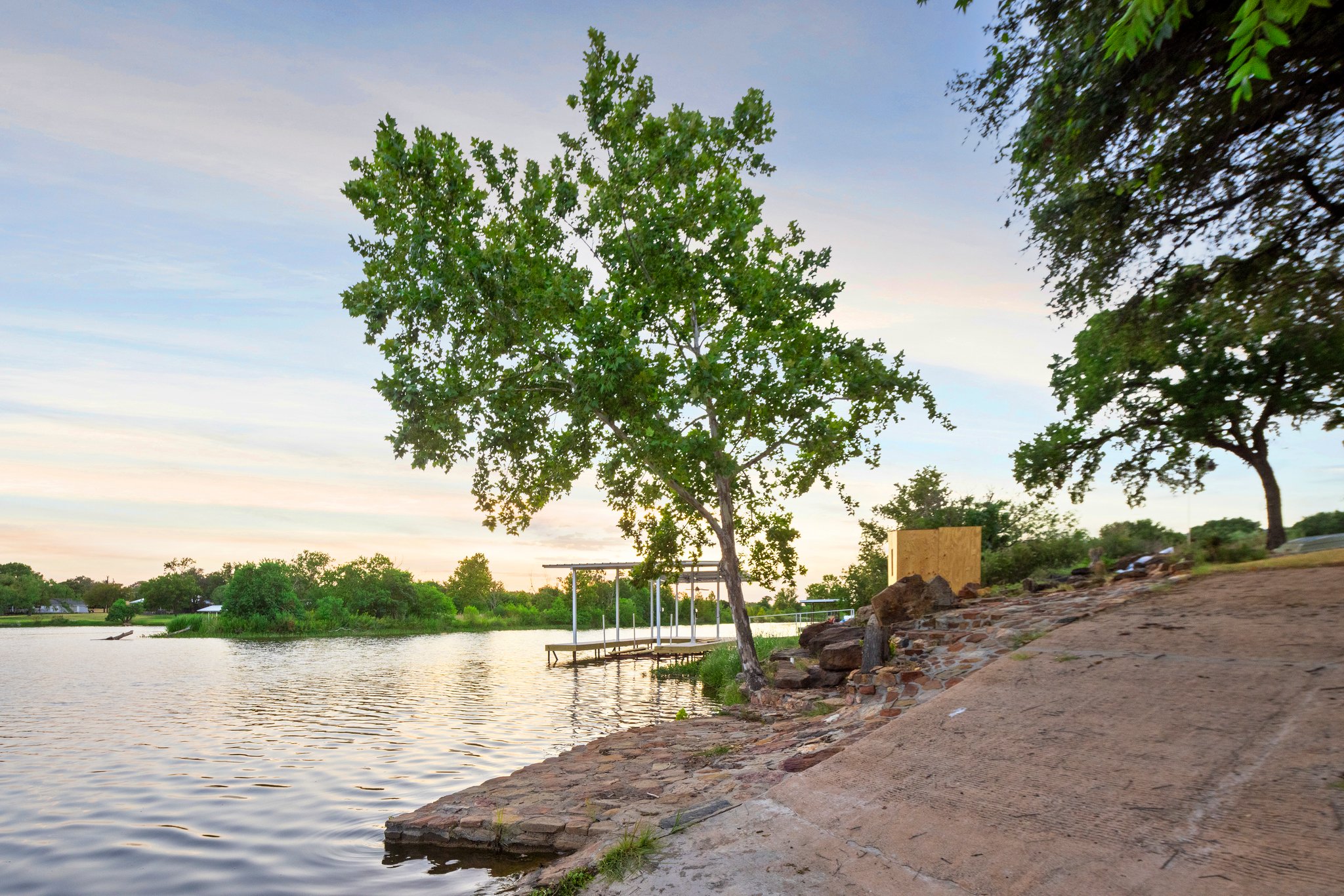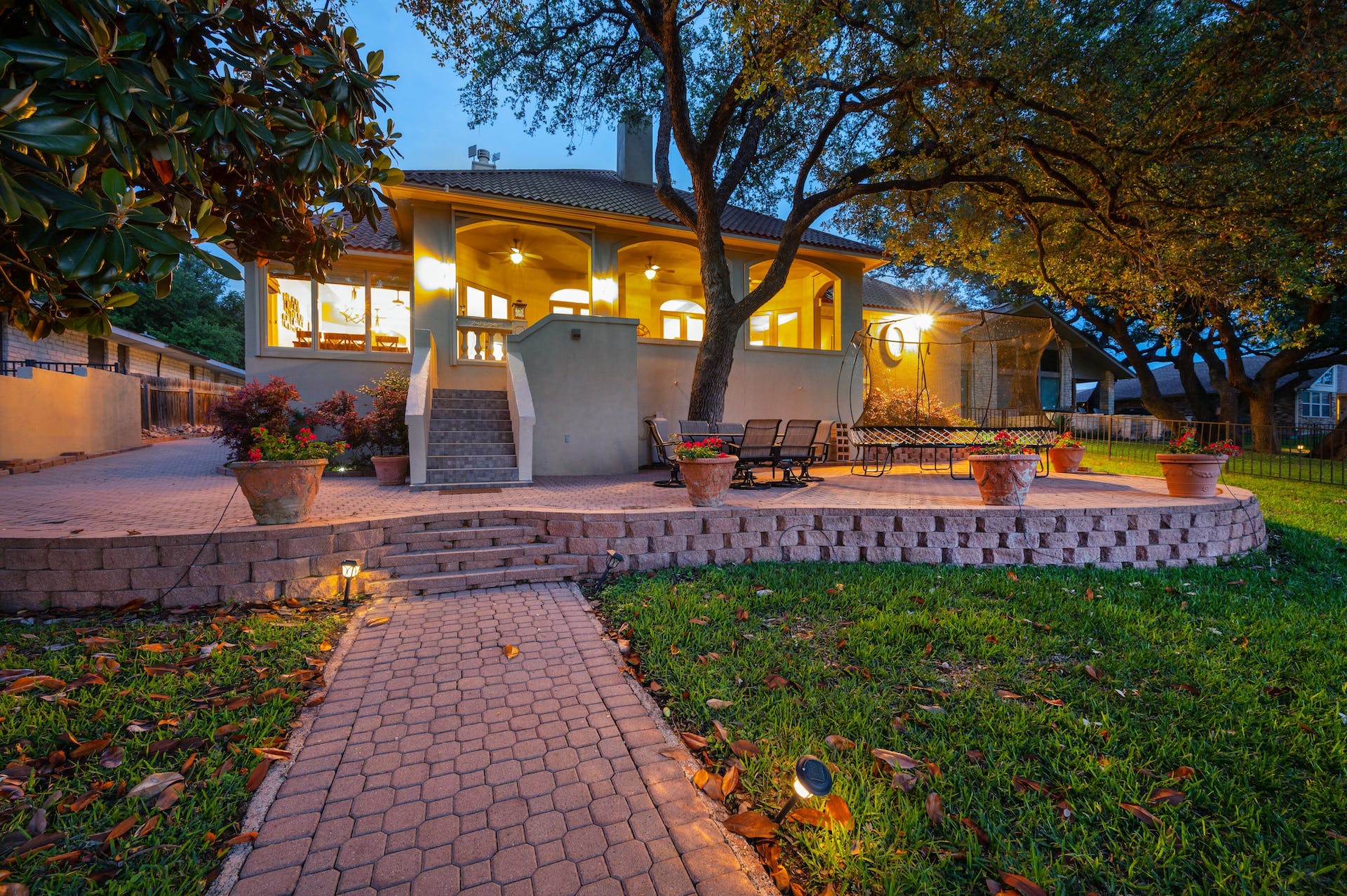 We are super excited to report our recent closing on 120 Hidden Oak in Kingsland, Texas.  We aren't surprised that this Tuscan-style, open waterfront home on a beautiful stretch of Lake LBJ commanded full price and with a rare 7 full bedrooms its hard to find a better place to house all those family, friends and guests.  These sellers purchased two beautiful lots and combined them and are just finalizing construction on their new home in Blue Lake Estates, also on Lake LBJ.  When its time to buy or sell it pays to engage the local expert.  We specialize in selling waterfront real estate on Lake LBJ and our vast expertise is invaluable to our clients.  Oh and we don't just sell here but we actually LIVE here!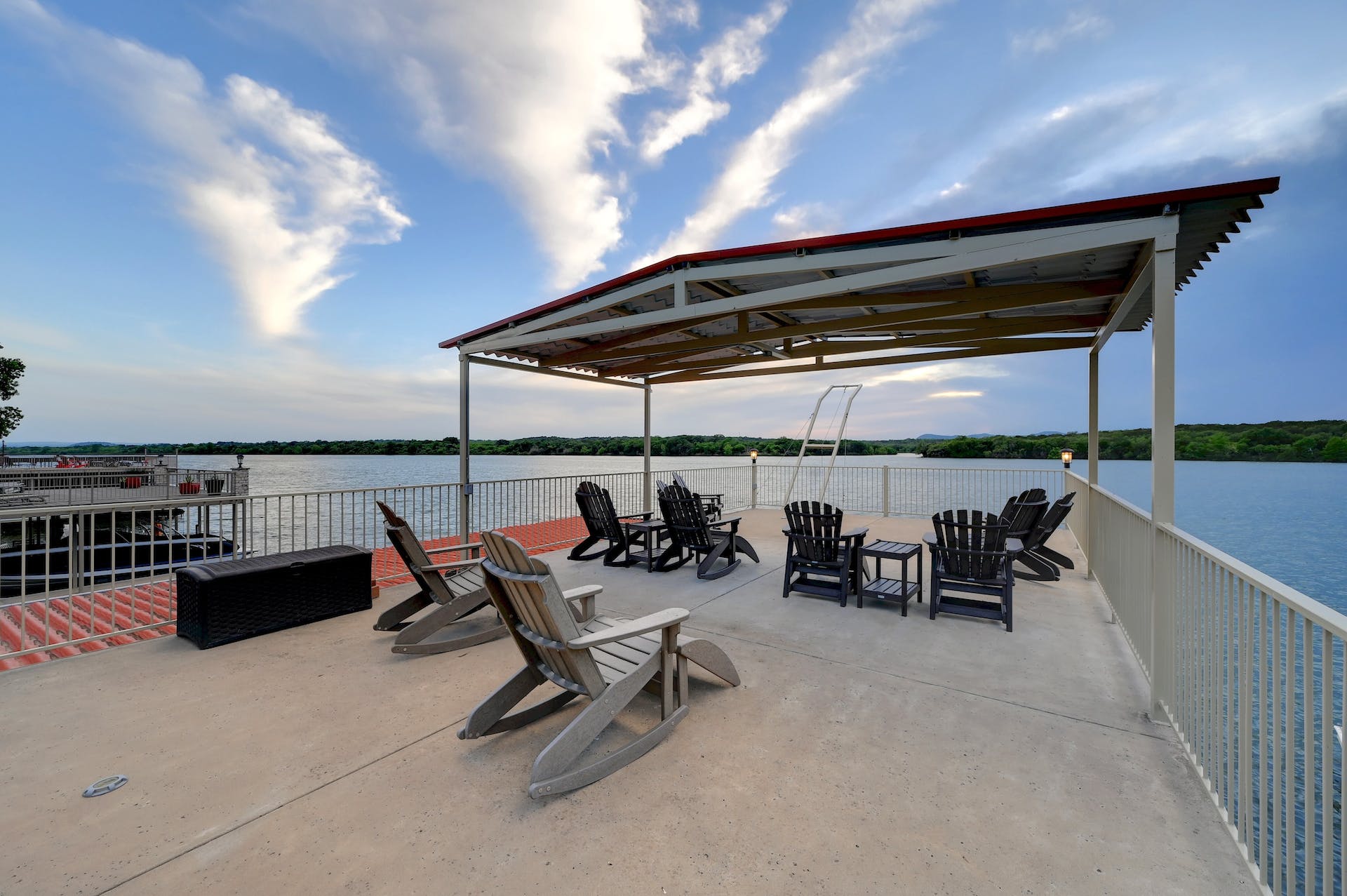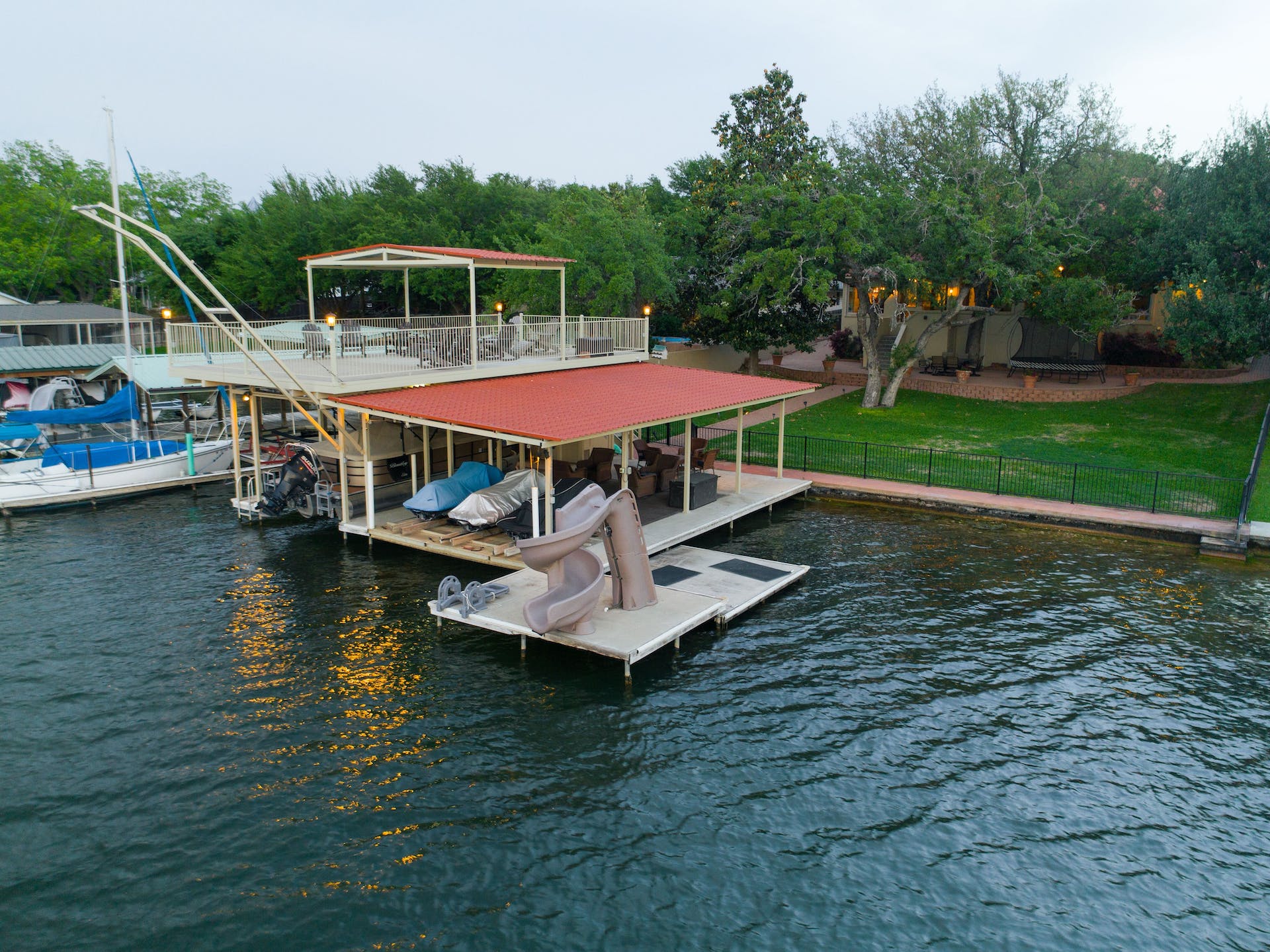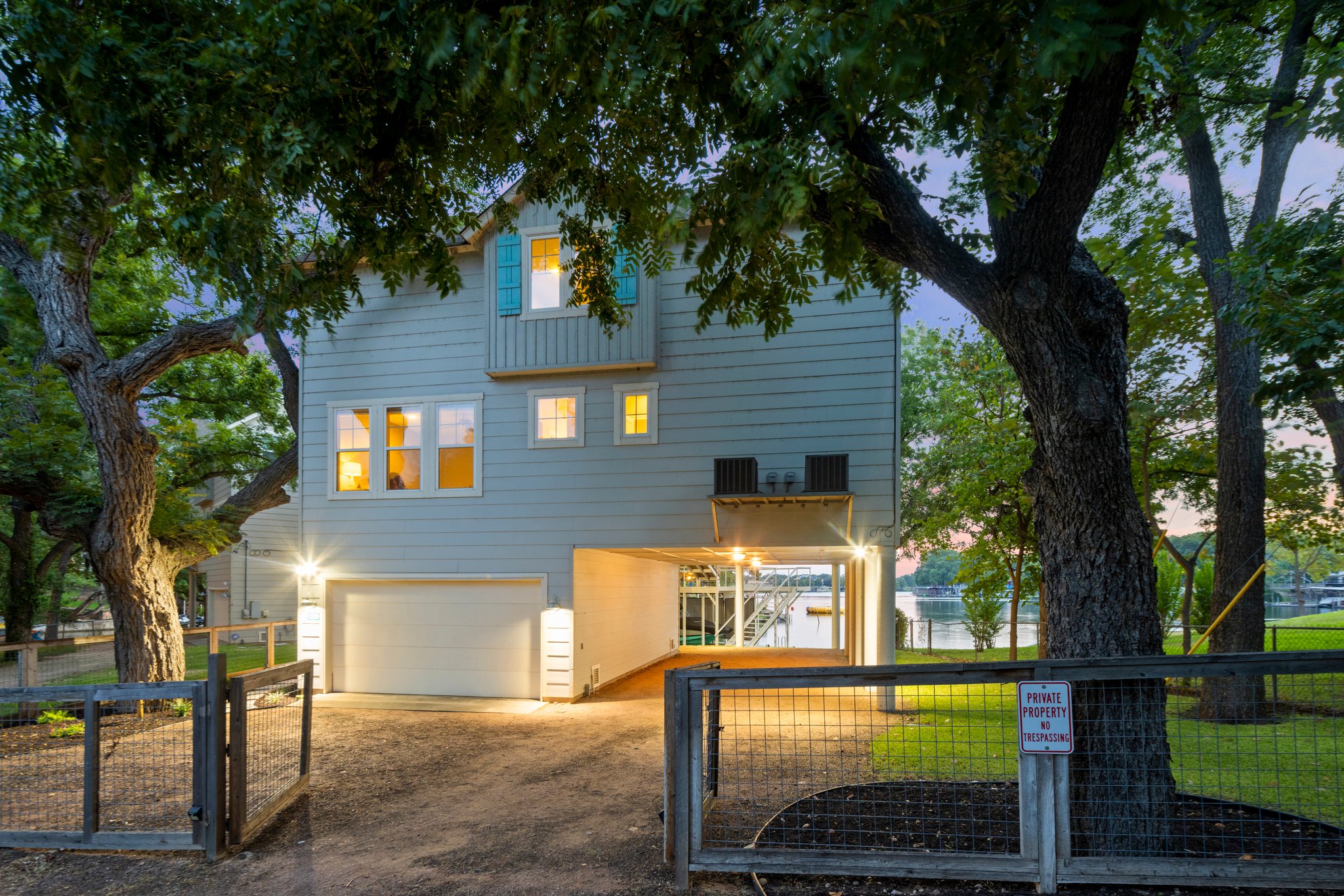 Bringing Lake LBJ Real Estate listings to market is always exciting especially when they are this GOOD.  Our newest property is located at 1330 S. Riverside Drive in Longhorn Valley, which is technically Burnet, Texas but for all practical purposes its what we consider Kingsland.  This impeccable and well-cared for home was built in 2014 and is designed and furnished to the 9s.  The open concept floor plan is ideal for Lake Life on Lake LBJ with tall, vaulted ceilings, lots of windows allowing in natural light and big views of the lake with main-level master suite, and two additional bedrooms upstairs plus a secondary living space, and an additional flex room.  The lakeside porch is amazing and offers some of the BEST views I have seen on the Colorado Arm.  The property is set back in a small inlet that offers ideal cove protection from the busy boat traffic with big views staring downstream of the Colorado Arm of Lake LBJ.  The home offers a great, steel-constructed boat dock with rooftop deck, two waverunner slips and an oversized garage that provides room for your boat trailer and toys.  The sellers have agreed to offer this home fully furnished and there is an opportunity to acquire the nearly new Mastercraft with approximately 83 hours on it.  Opportunities to acquire turnkey properties on Lake LBJ with water this good are extremely hard to come by.  Qualified buyers reach out to learn more about this exciting piece of Lake LBJ Real Estate at (512) 786-1515.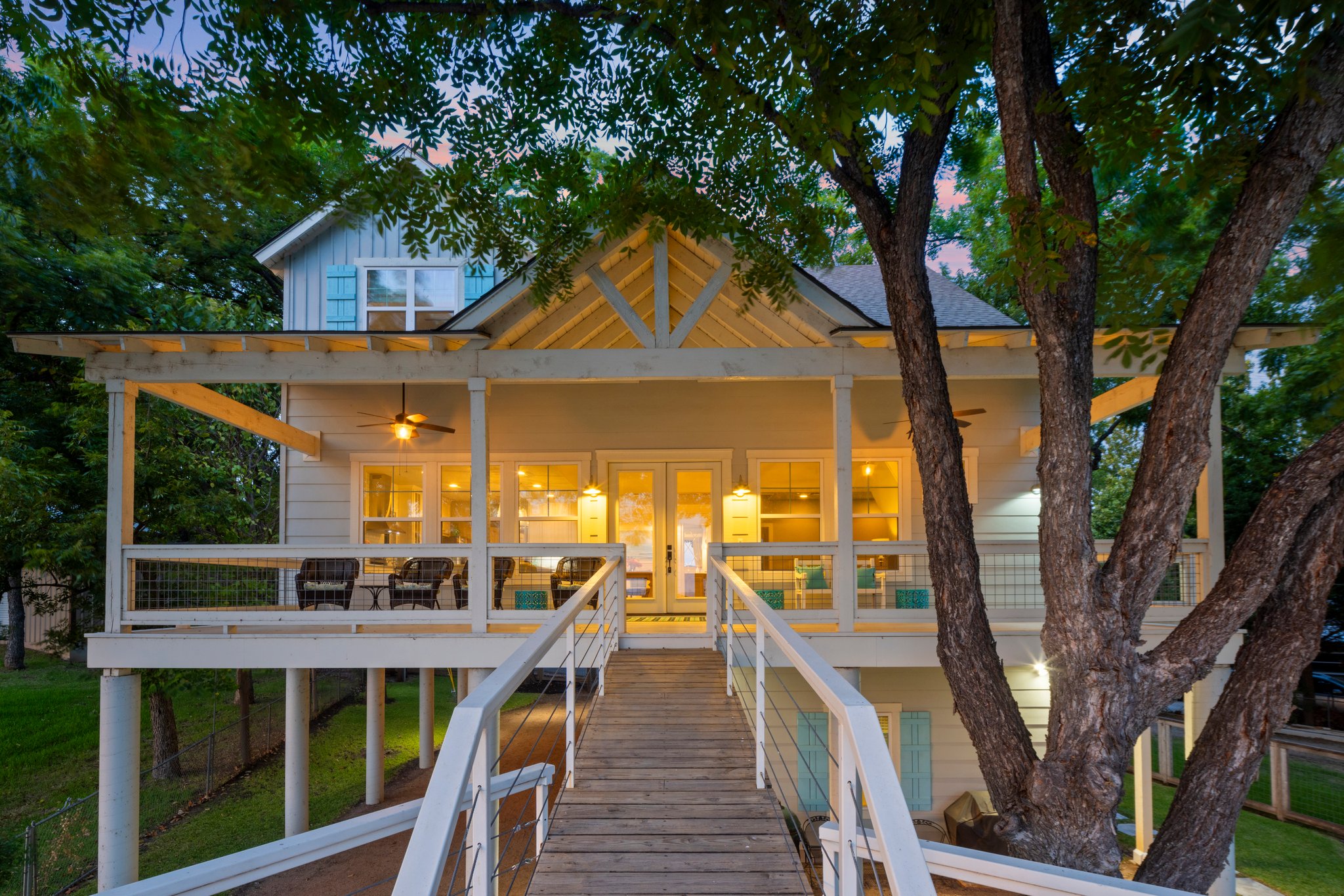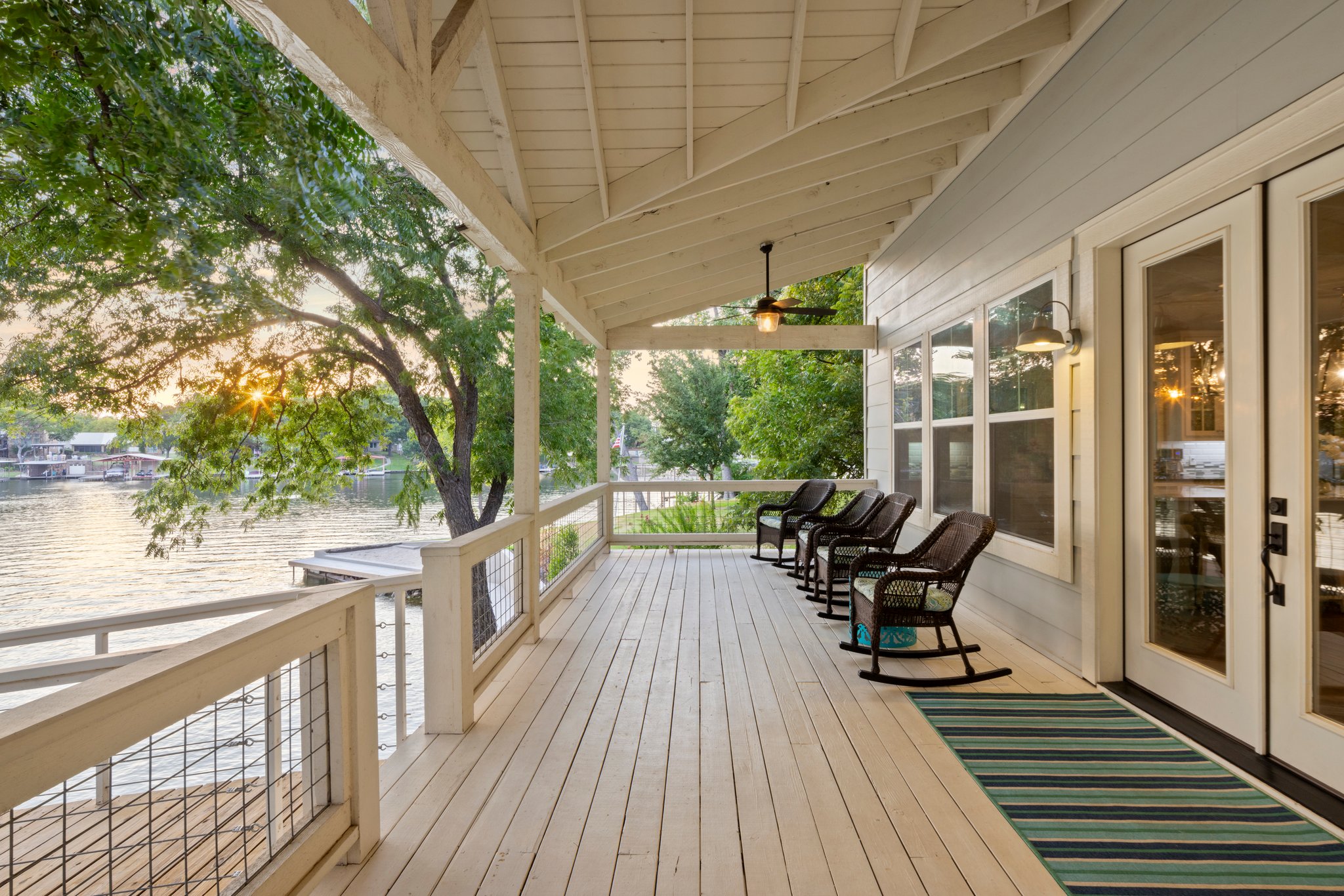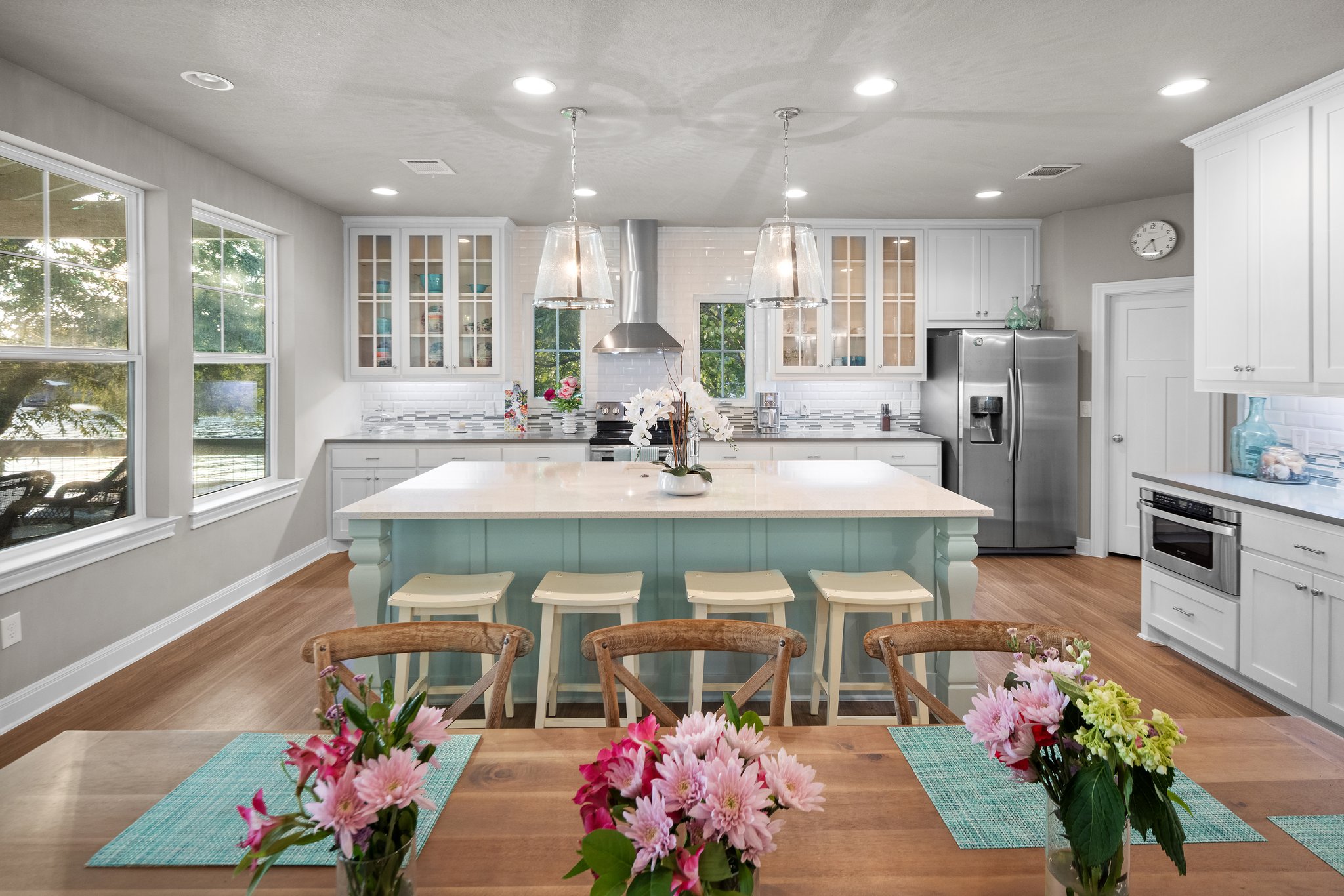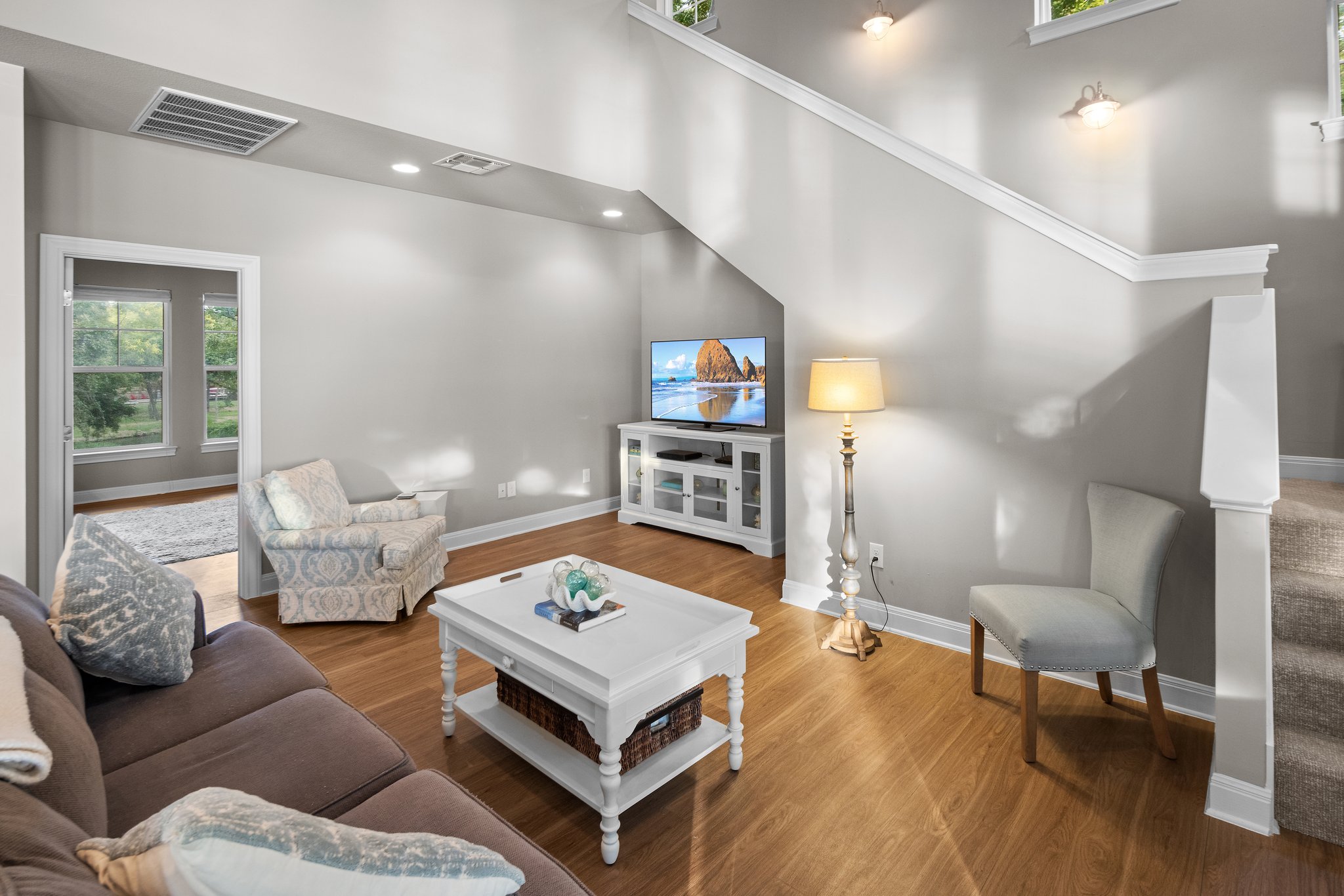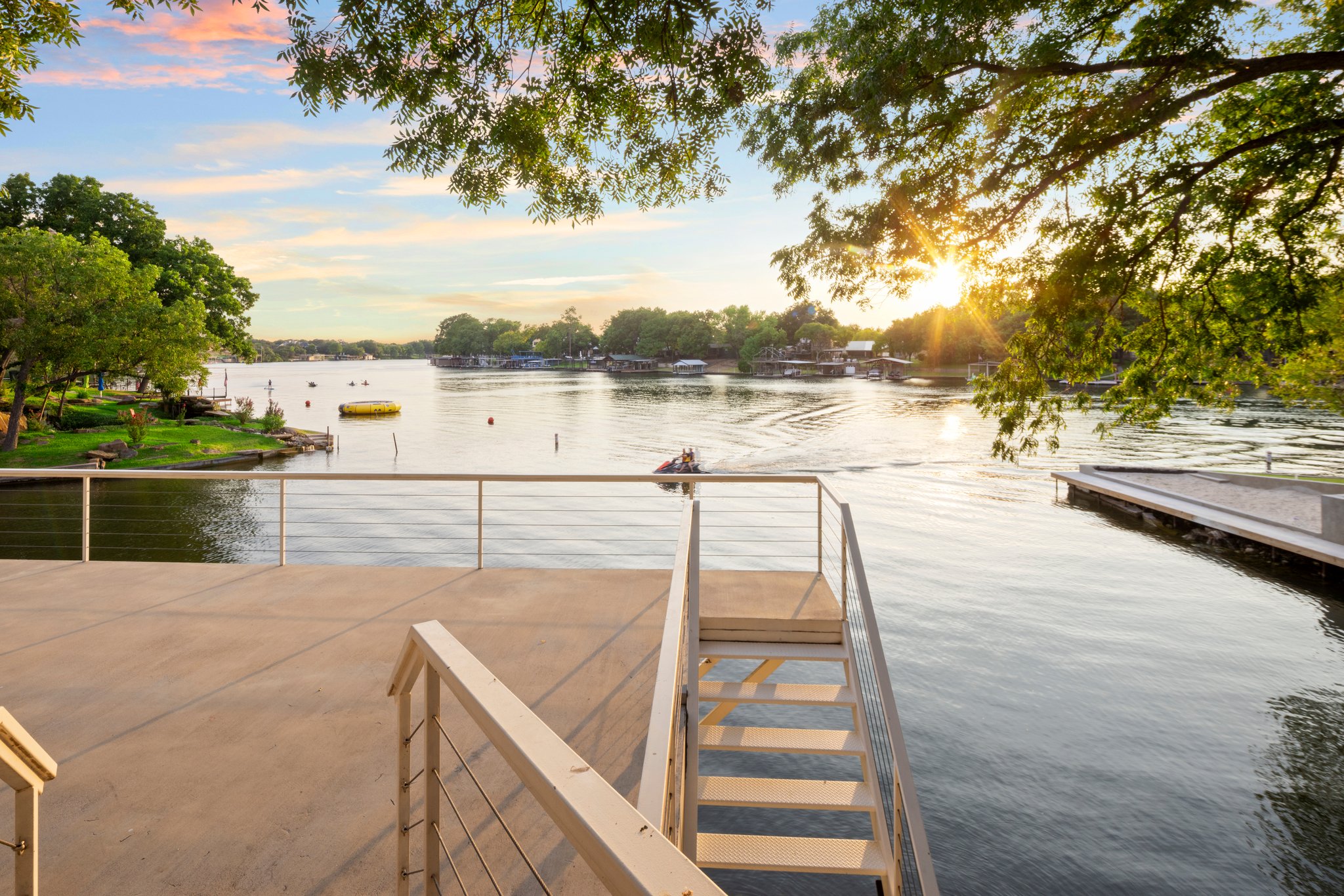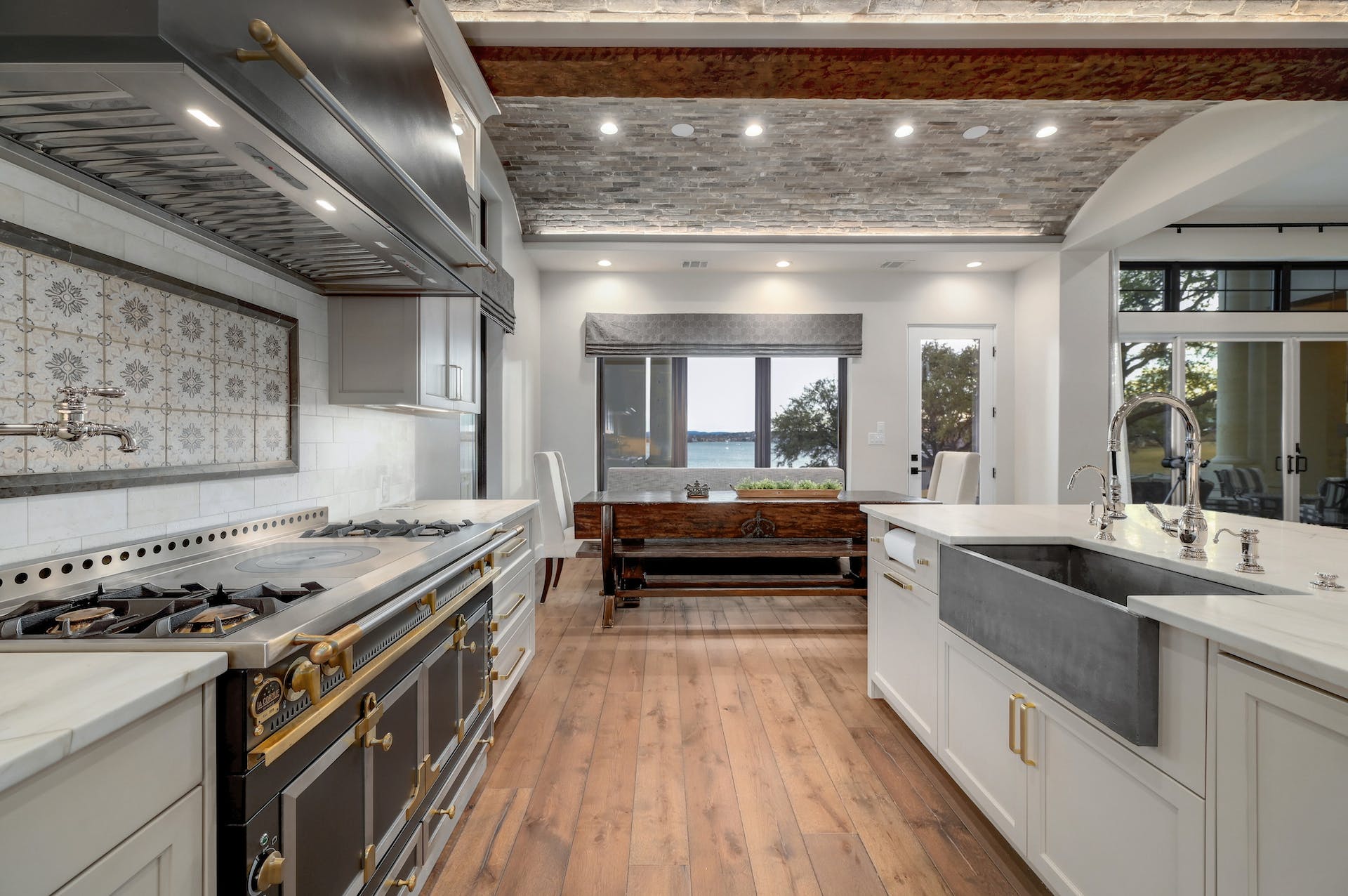 If you like a nice kitchen wait until you see our newest listing on Lake LBJ.   This well designed and super functional dream kitchen  is drop-dead GORGEOUS! I absolutely love the white on white, sitting atop the rich wood floors and the large hand-carved wood beams and barrel ceilings for an added touch of elegance. What about the La Cornue range ?!  This Tuscan-inspired Lake LBJ Villa is nothing short of spectacular and this is just the tip of the iceberg for this home.  This 6180 sq ft house, built in 2018 with 6 bedrooms, 7 baths, a 3 car garage plus a detached workshop, move theatre sitting on just over an acre with 200 feet of southern-facing Lake LBJ waterfront is one-of-a-kind. You just don't find homes like this around the lake and you are in luck because this amazing waterfront estate is being offered for sale in a private offering.  Qualified buyers reach out to learn more about the Lake LBJ Villa.  This one makes the list "Best of Lake LBJ Real Estate"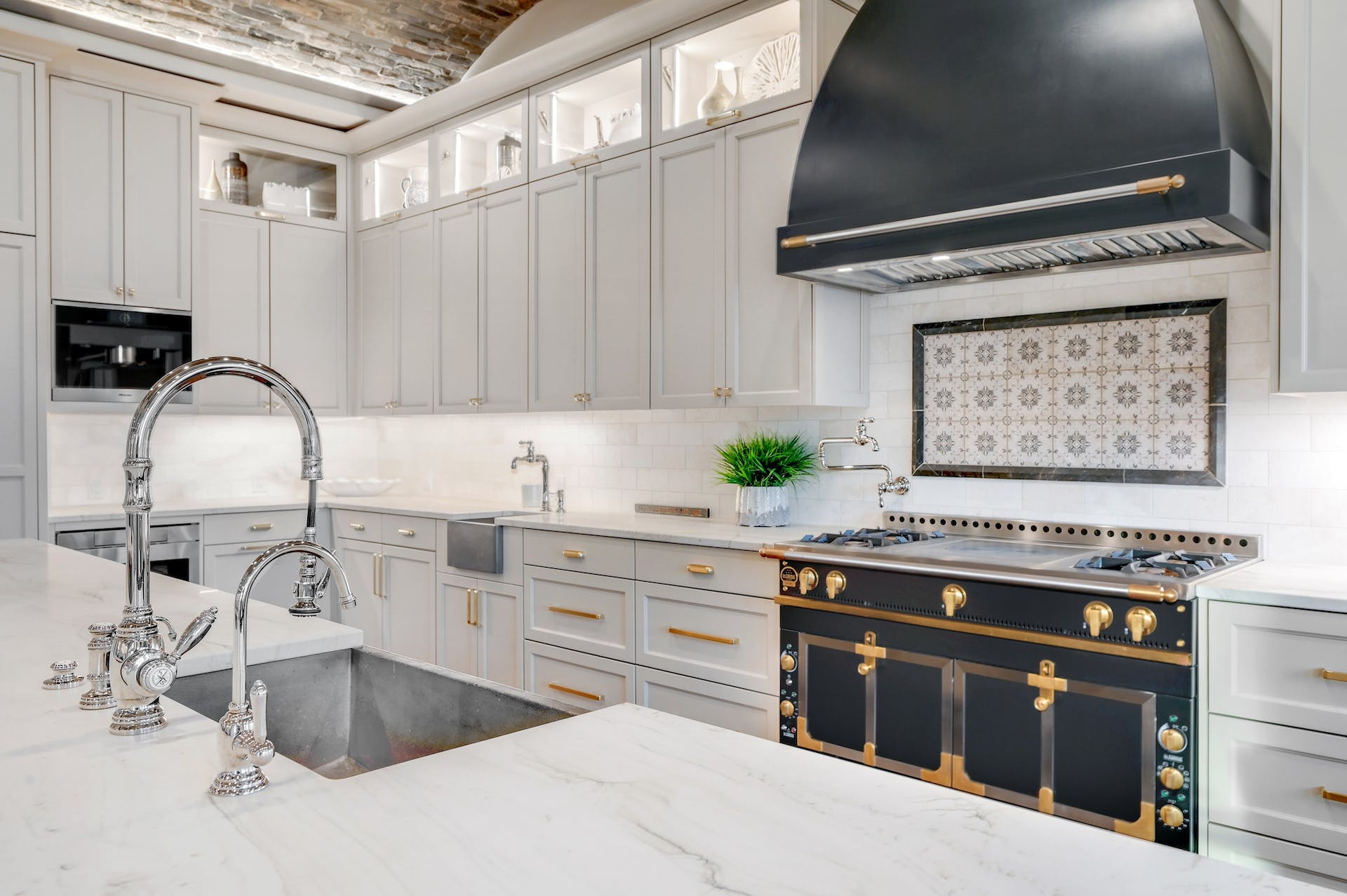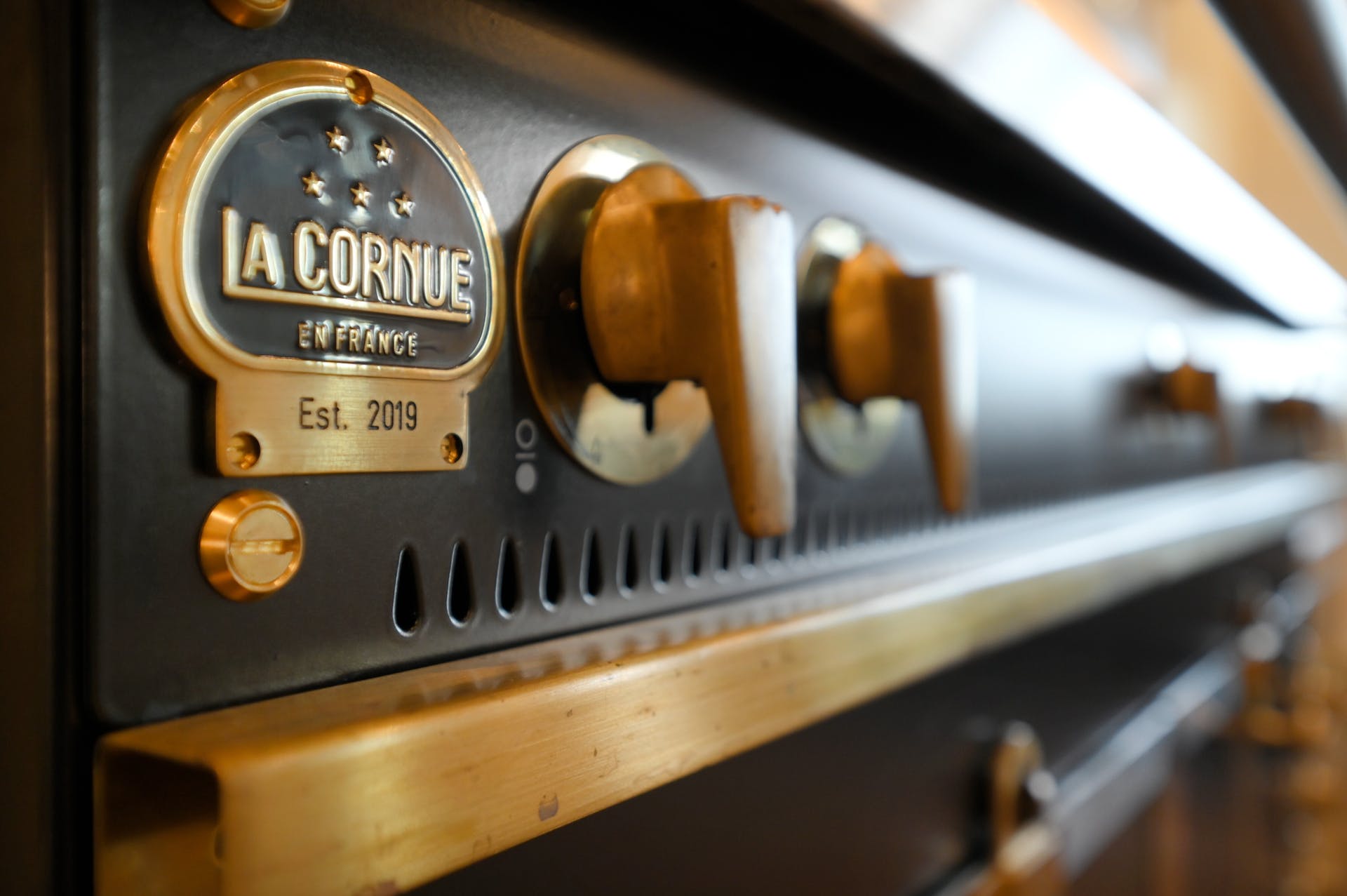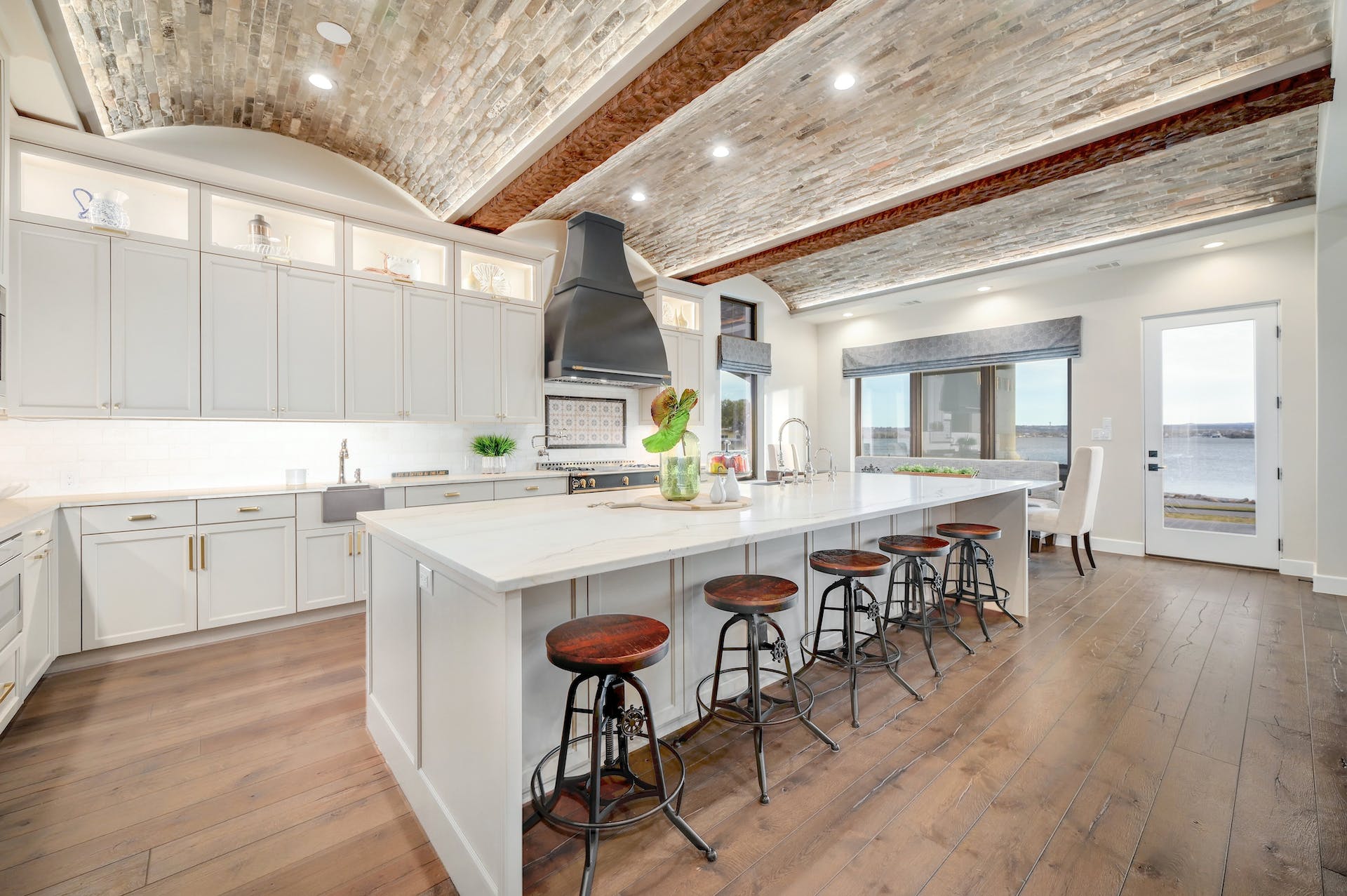 According to the Lower Colorado River Authority (LCRA) recent testing has detected toxic algae in Inks Lake and Lake LBJ.  Warm weather and harsh drought conditions are likely responsible for this recent development which is not uncommon this time of year.  The LCRA is warning lake patrons to avoid touching or ingesting algae and to keep pets from doing the same.
Most freshwater algae is harmless, and plays a very important role in the aquatic ecosystem but some species (specifically cyanobacteria, also known as Blue-Green algae) can sometimes produce harmful toxins that can pose a health risk to people and pets. These harmful algal blooms 0r HABs can show up without warning or change in appearance.  While it can  be very difficult to determine when this Blue-Green algae will produce toxins, production is typically instigated by excess nutrients (nitrogen and phosphorous), warm and stagnant water, and lots of sunlight.  This toxin production may only last a few hours or can persist for several weeks.
It should also be noted that the name Blue-Green Algae can be a little misleading as this algae is known to be blue/green, dark green, brown and/or black.  Because visual identification can be difficult its best to avoid all algae.
Symptoms of exposure to these harmful toxins in humans can include skin and eye irritations, rashes and in more severe cases diarrhea, cramps, vomiting to fainting, dizziness or numbness, and tingling in lips, fingers and toes.  If you are worried about exposure contact your doctor or a poison control center immediately.
So what does this mean for those looking to enjoy Lake LBJ? It simply means to use caution when enjoying the lake..  Being that you likely are not one to purposefully eat algae I think you are safe.  Be sure to keep a close eye on children and pets as they enjoy Lake LBJ and always be aware of your surroundings to avoid potentially harmful encounters.  For more information on this toxic algae visit the LCRA website or for assistance with Lake LBJ Real Estate reach out to your local real estate expert at (512) 786-1515.  Be safe out there!