The Lake LBJ Real Estate blog
733 Sandy mountain Drive in Sunrise Beach
3 bedroom, 3 1/2 baths
2300 sq ft built in 2008
50 Waterfront Feet on Lake LBJ
Price: $899,000
Listed an Marketed by: The Carvajal Group LLC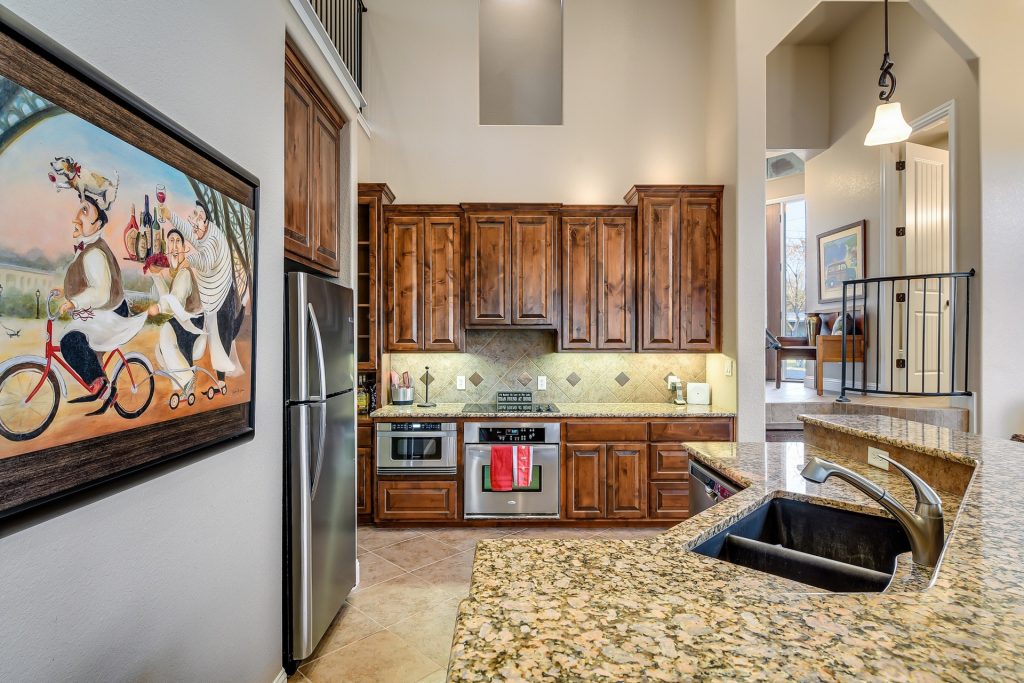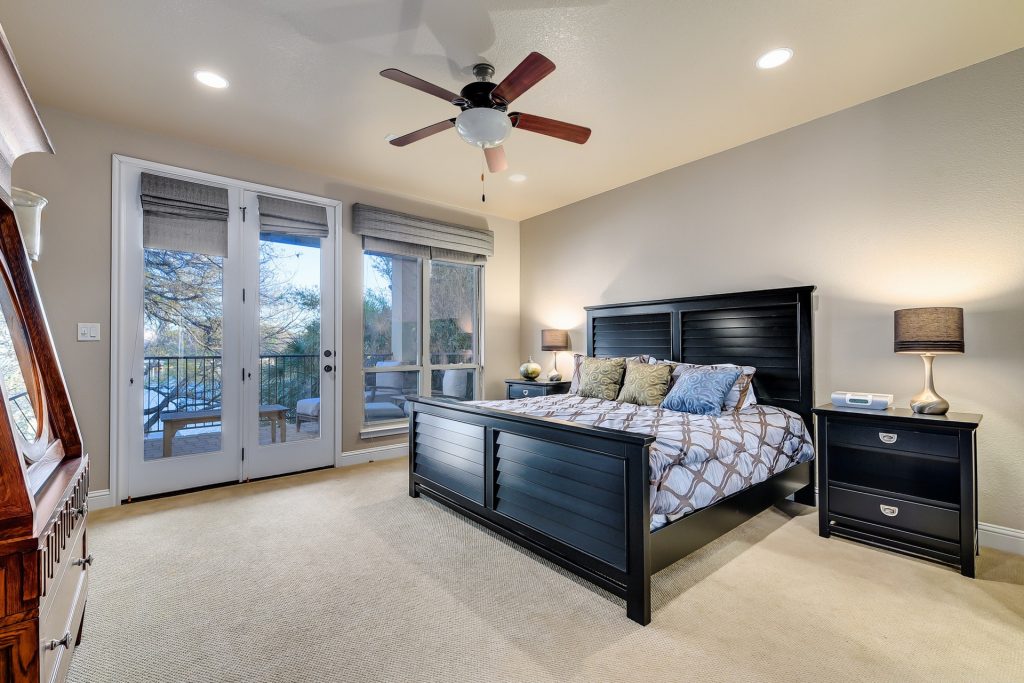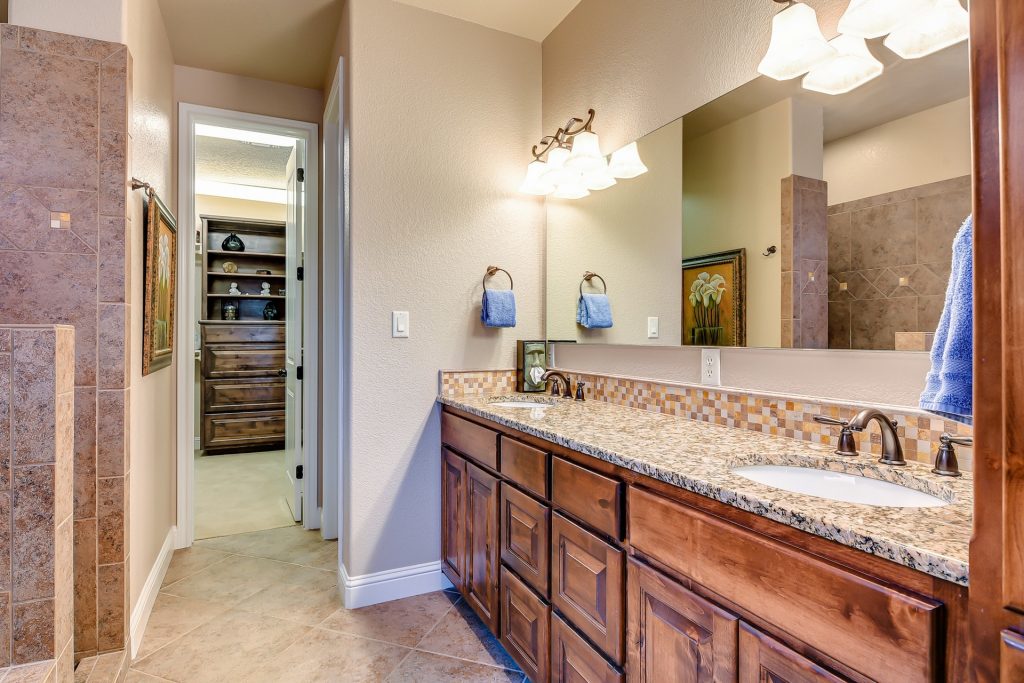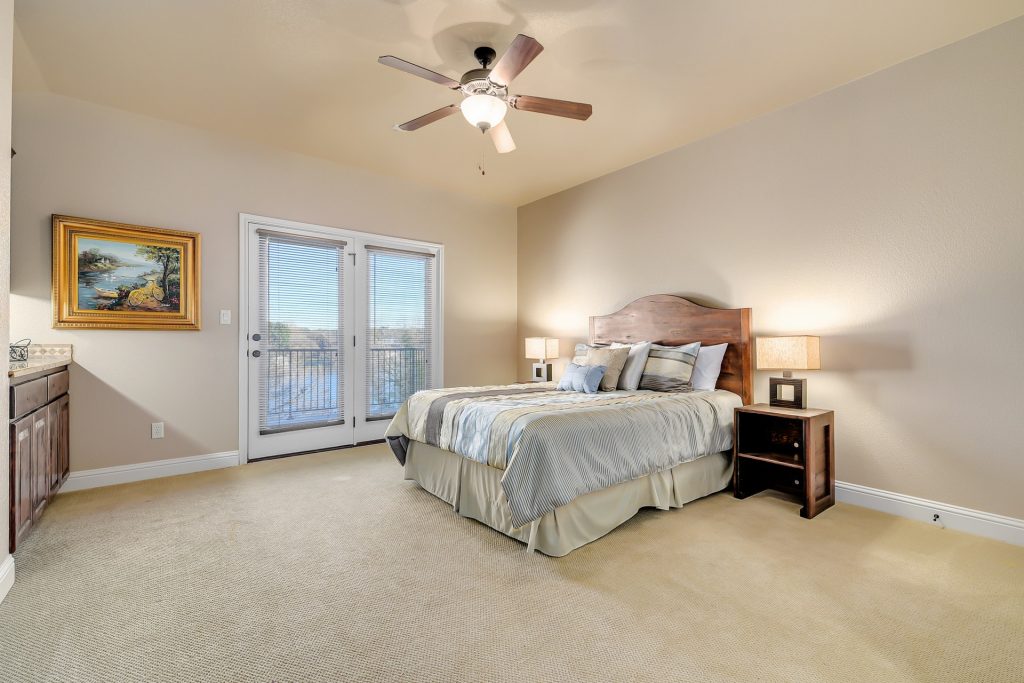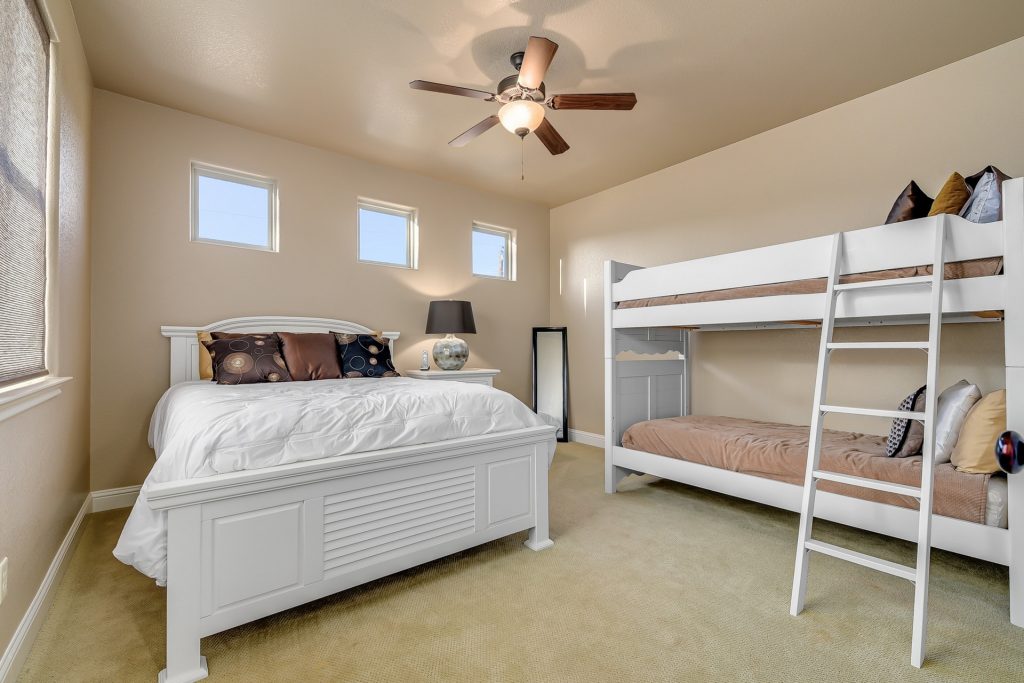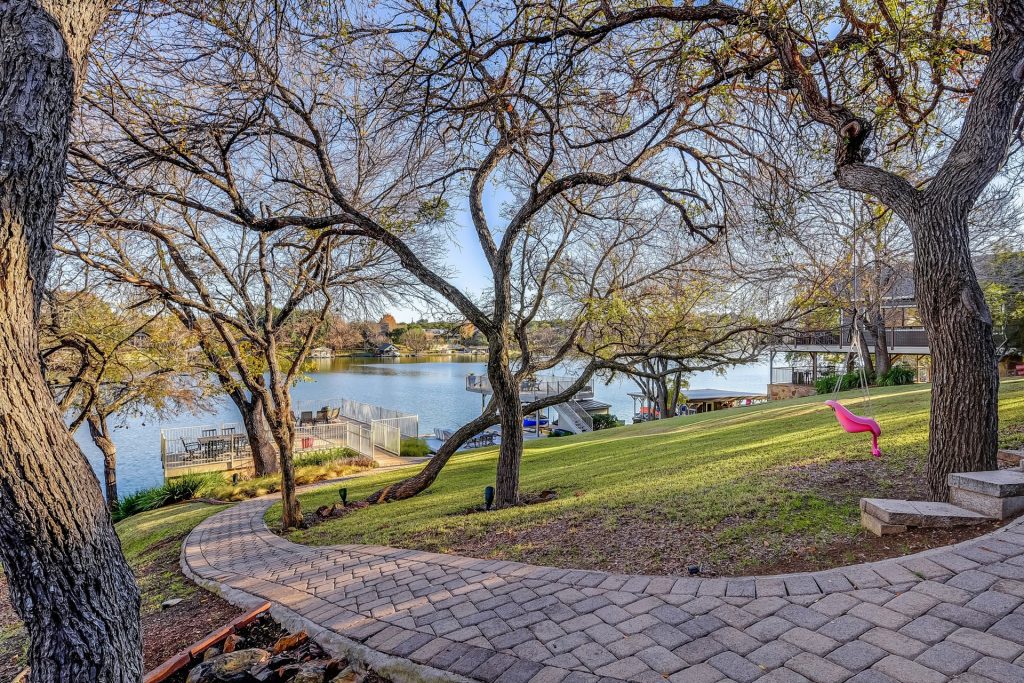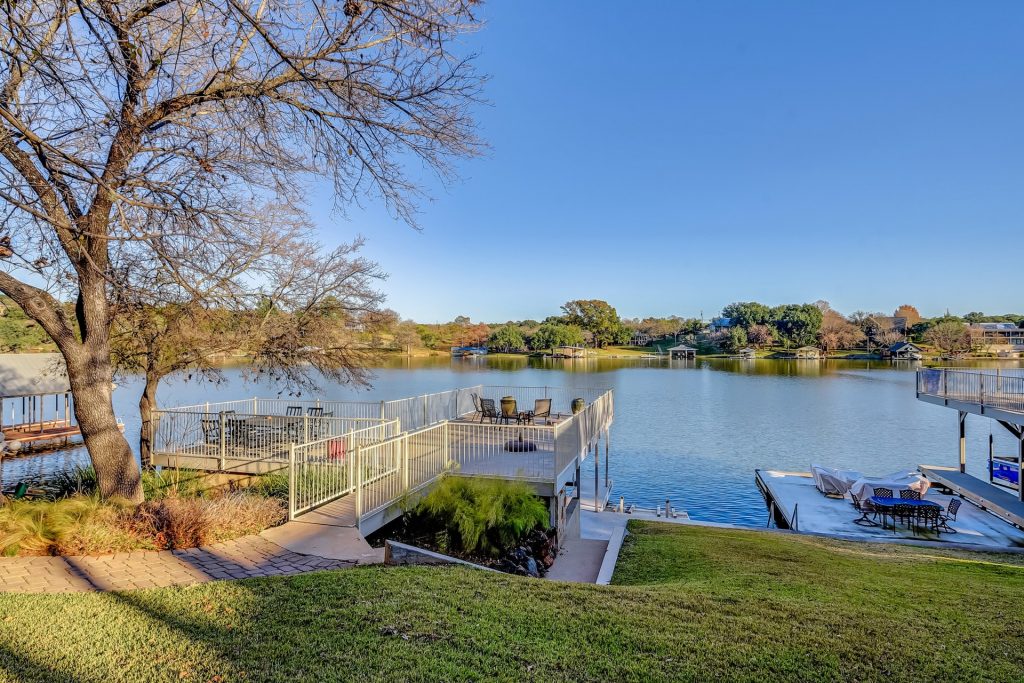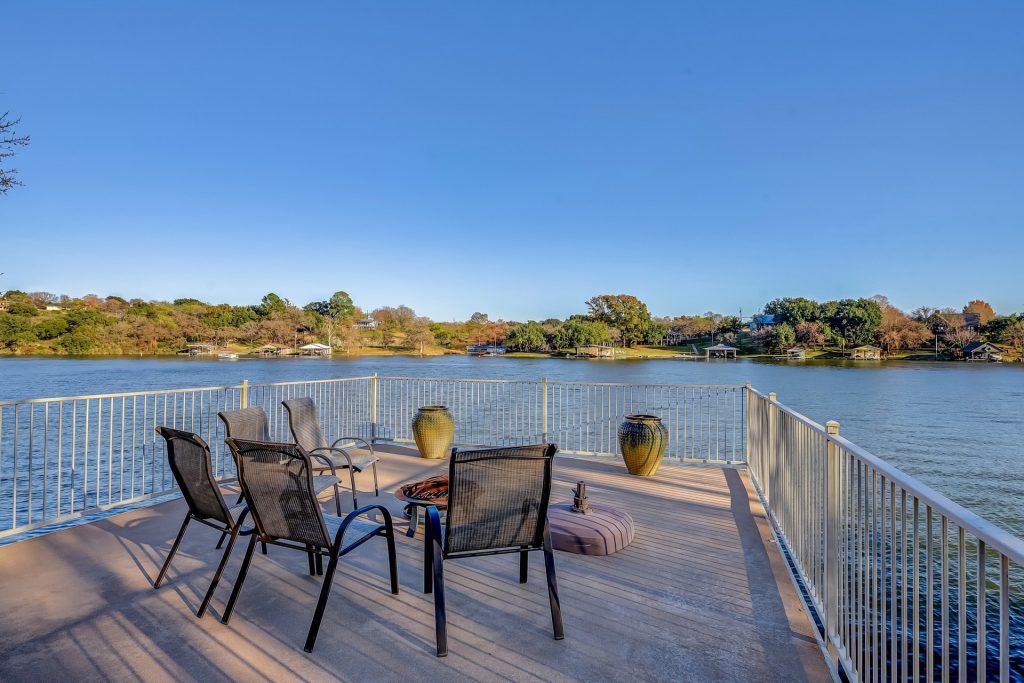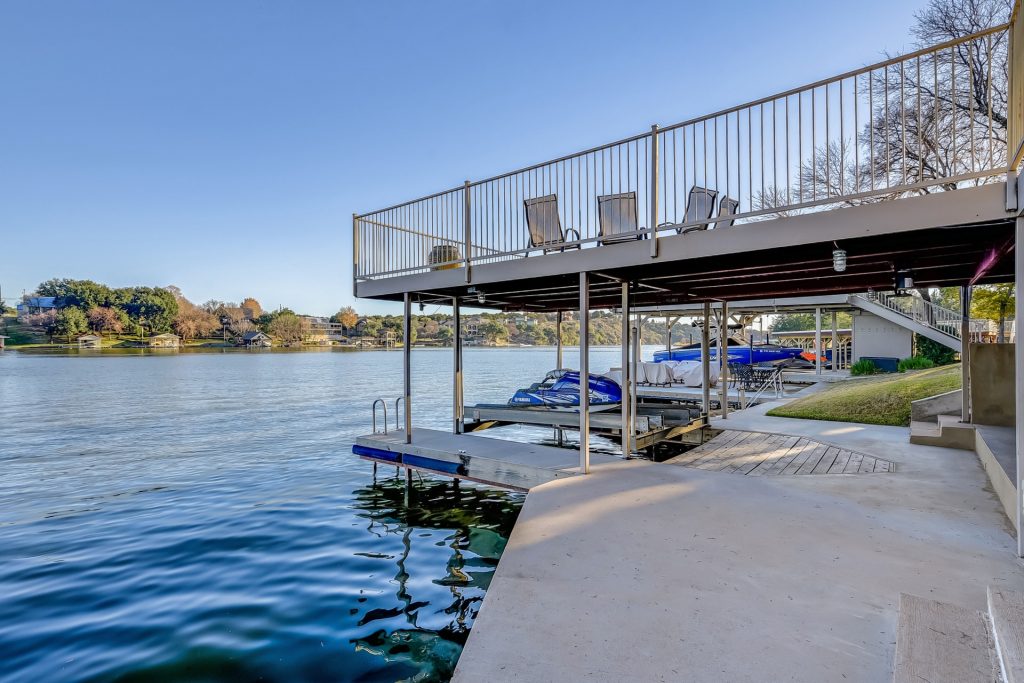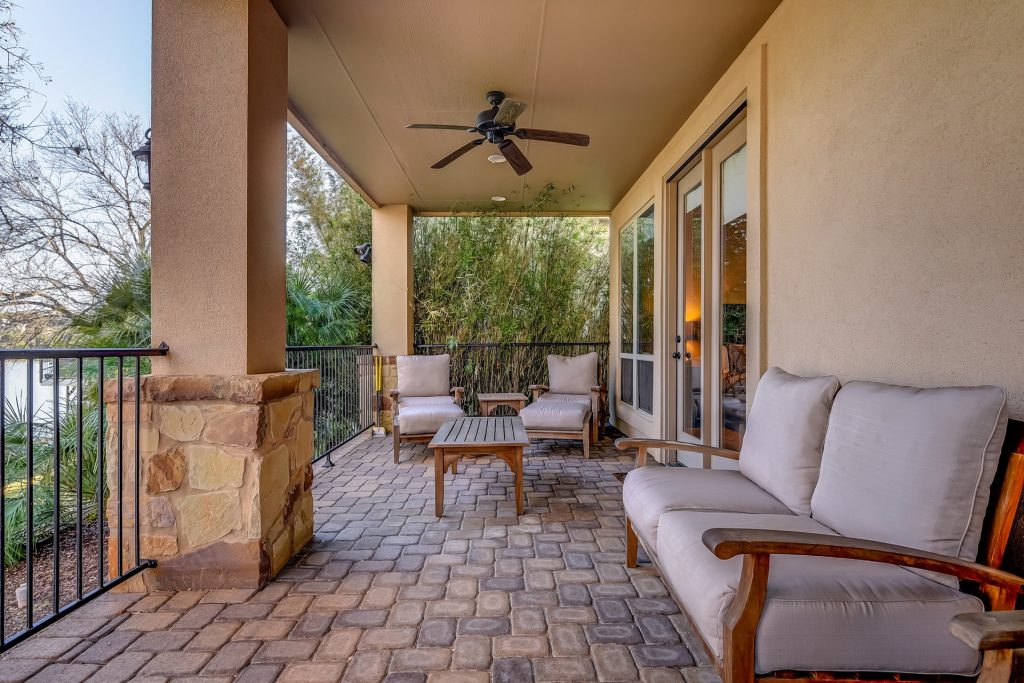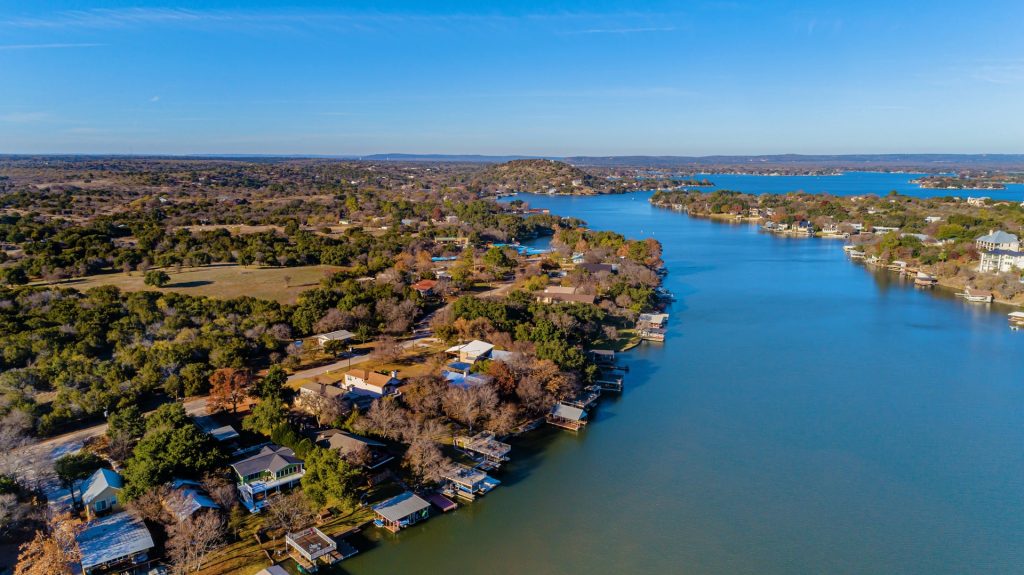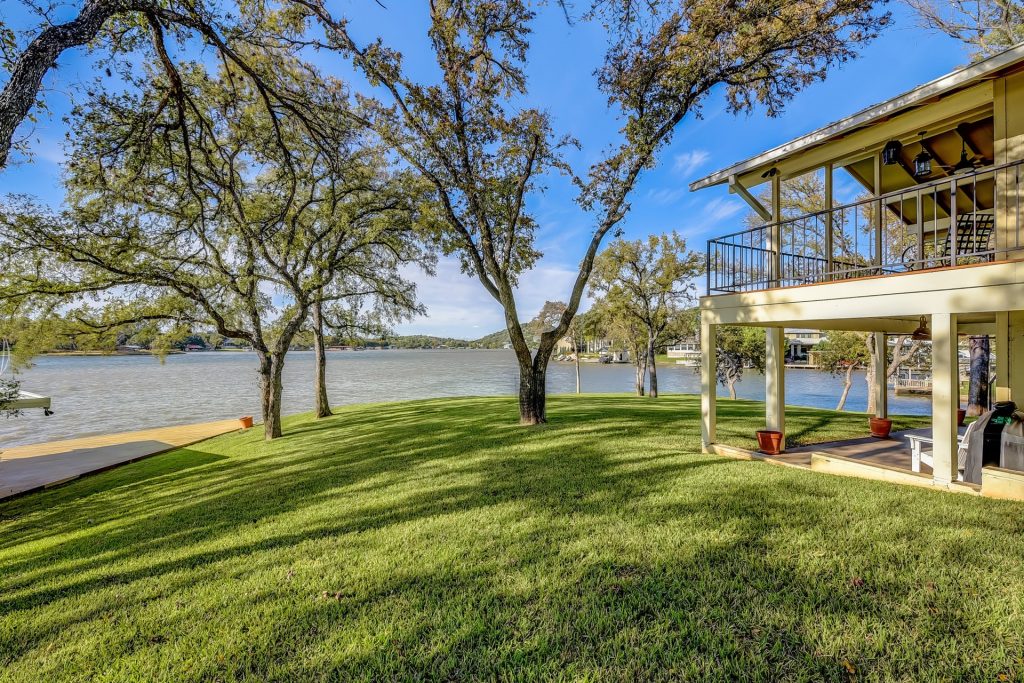 One of my favorite deals of 2019 was selling 3210 Packsaddle in Blue Lake Estates. This open water Peninsula on the Sandy Arm offers over 300 feet of gorgeous Lake LBJ frontage.  The property had a small cabin, just under 1800 sq ft with 4 bedrooms and 2 baths that had been recently renovated.  This incredible package deal offered great value due it's move-in ready ability but also a prime lot that could easily be demoed to make room for a larger home.  Blue Lake is arguably the best neighborhood on Lake LBJ so opportunities like this don't present themselves often. In fact, this one had been owned by the same owner for 27 years. Without a doubt this choice spot has a spot on the Best of Lake LBJ list.
When you are looking for the perfect property on Lake LBJ make sure you are seeing all the inventory.  These prime opportunities often don't ever hit the market.  Give me a call today at (512) 786-1515 to discuss your dream home on Lake LBJ.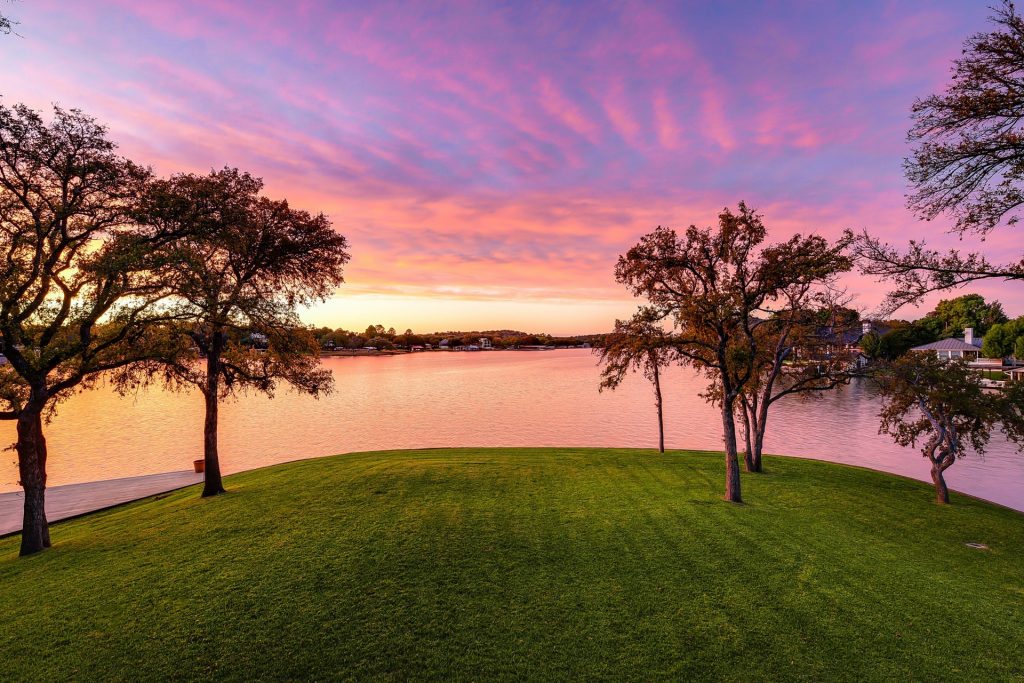 Many real estate agents hire real estate photpgraphers to take photos of their properties and due to scheduling conflicts and time constraints some  will shoot the photos in the middle of the day or whatever hour they have available and then add in a "twilight effect" with photoshop to add drama. When purchasing Lake LBJ Real estate it is important to understand where the sun rises and sets and how it effects the property.  For this reason we feel its important to get up early or stay out late in order to both experience and shoot these prime moments at a property so we become more familiar.  When we take a listing we want to experience and feel the property to really understand its value enabling us to better sell it.  This also helps us value other properties we see based on these important qualifications.
Marketing Lake LBJ Real Estate takes commitment and passion to uncover the hidden value.  Whether you are buying or selling Lake LBJ Real Estate hire a trusted professional that knows the lake, understands the market and will work harder then anyone to help you accomplish your goals.  Give me a call today at (512) 786-1515 and allow me the opportunity to share how I feel I can add value to your Lake LBJ Real Estate transaction.  I look forward to hearing from you.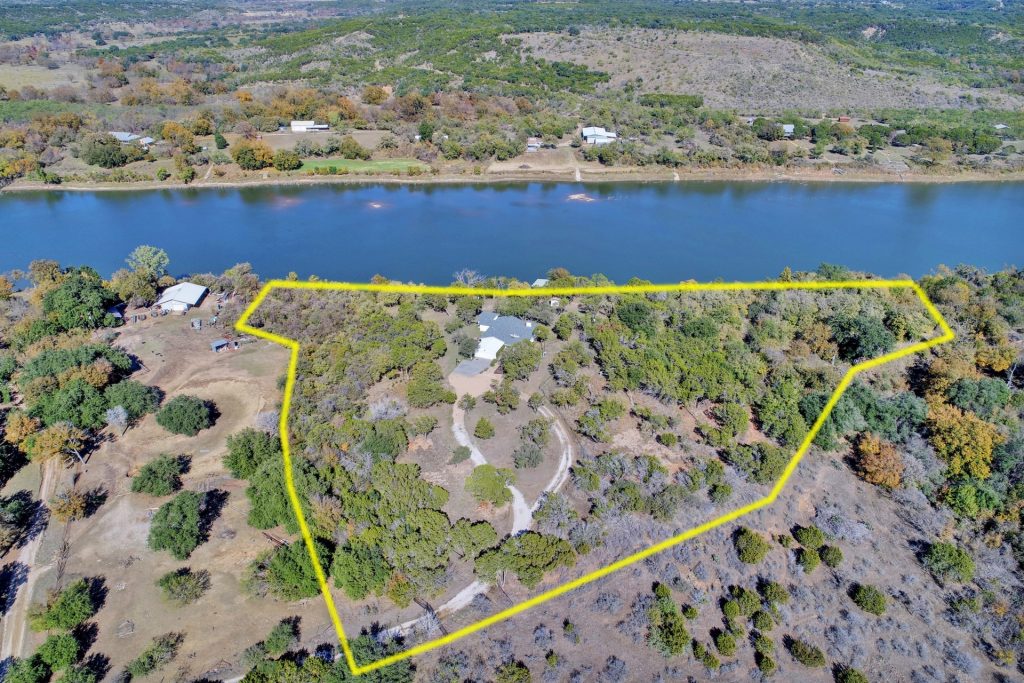 2121 CR 402 in Marble Falls, Texas is everything you have been dreaming of in a Texas Hill Country Retreat.  Best of both worlds with fantastic waterfront on the lower Colorado River connected to Lake Travis with boat dock built across 8.72 acres of prime Texas land with no restrictions.  This 4 bed, 3 bath single story home with 2698 sq ft was completely renovated in 2015 by well known design firm Ryan Street and Assoc. out of Austin, Texas known for their ultra-luxury homes that typically do not sell for under $5,000,000, many much higher than that.  4 beds, 3 baths with secondary living space used as a media room / playroom, incredible outdoor living spaces that overlook this breathtaking setting including basketball court.  The unrestricted nature of this incredible piece of real estate allows for endless possibilities and the close proximity to Austin, Marble Falls and San Antonio make the location ideal for a Hill Country escape.  This property is aggressively priced at $989,000 and when you step inside will immediately see the incredible value that awaits you.  Give me a call at (512) 786-1515 for more information on this valuable piece of Texas Hill Country Real Estate.
List of items remodeled by seller in 2015:
Converted old living room space into bunk room and office
Added Master bedroom and bath with custom windows and painted planking. Encaustic cement tiles in bathroom with custom cabinetry
Added game room
Reframed cased openings in kitchen and dining
Replaced and added French doors on the back
All new doors and windows except for girls room and living room windows
Added painted planking in master and through hallway and dining room
Repainted whole house. Re-stained beams in living room
New carpet
New flooring throughout house
New countertops, cabinetry, hardware, lighting and floors in guest bath
New countertops, re painted cabinets, new floor, hardware and lighting in hallway bath
All new plumbing fixtures everywhere except for tub in guest bath
Hardwired reading lights for every bunk bed
New lighting and hardware throughout house
Re-painted kitchen cabinets, new countertop, encaustic cement tile backsplash and new appliances (except microwave in kitchen. New farm sink and plumbing fixtures
Savant lighting and AV system with speakers in dining, living, kitchen and master
Security system
New garage doors and operators
Upgrades to boat dock
New water filtration system and storage tank
New lake pump
Upgraded and added to septic system
New exterior board and batten siding
Painted brick
New roof
Added side porch off of guest room
Lueders limestone flooring on front porch and walkway from driveway
Installation of driveway/ basketball court
Installation of steel bed and landscaping in front
All new exterior lighting
New countertops at outside grill area
New landing at top of the boat dock stairs
Added split rail fence
Replaced motor in front automatic gate and new keypad
New hot water heater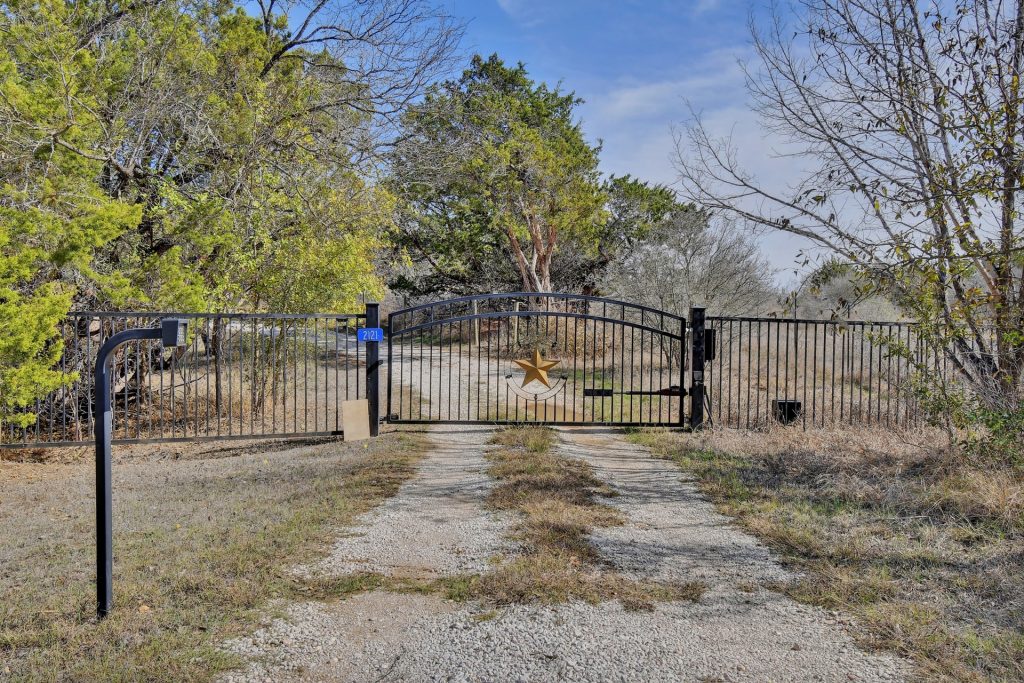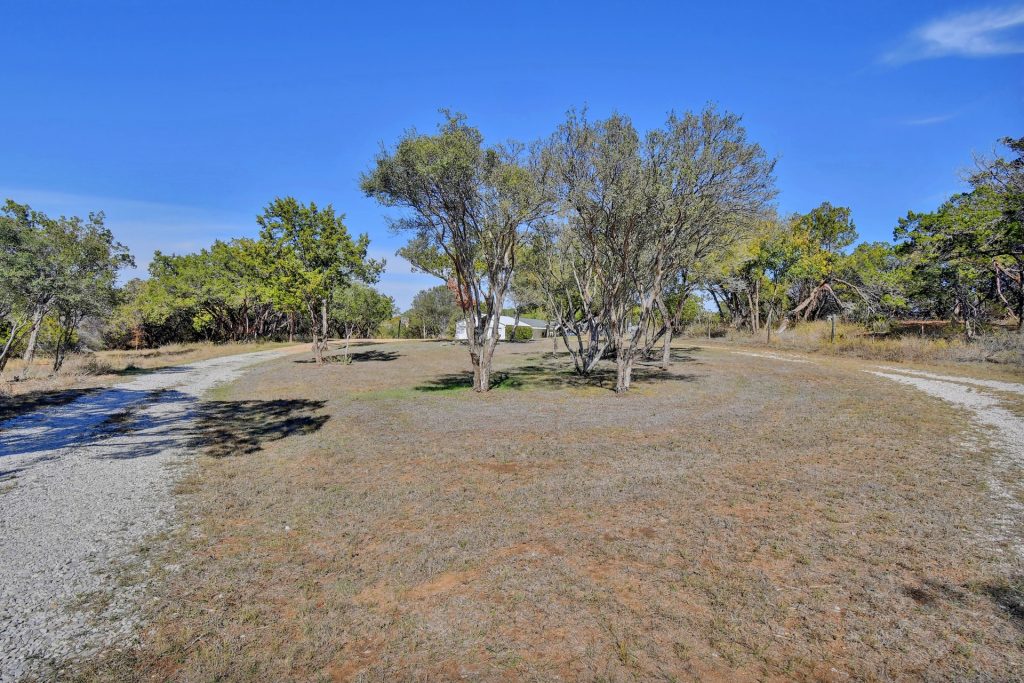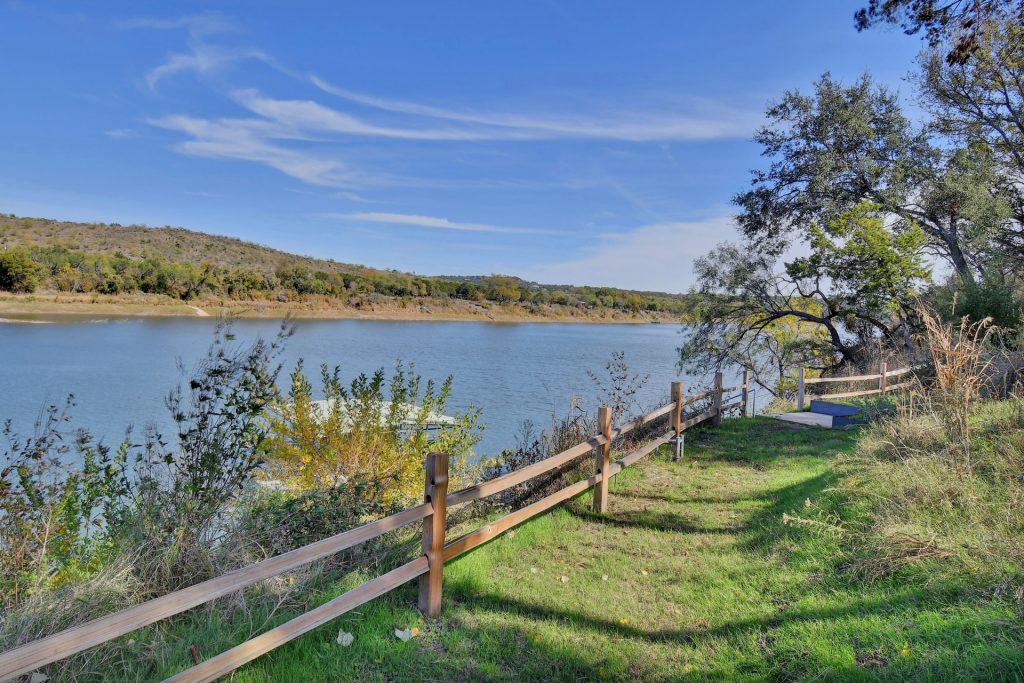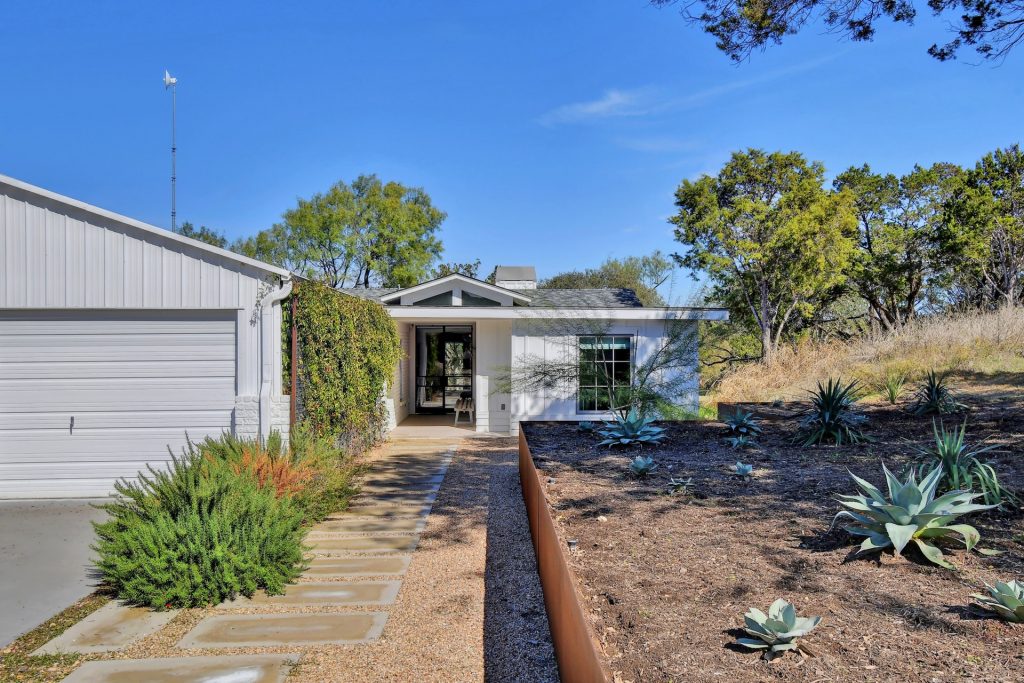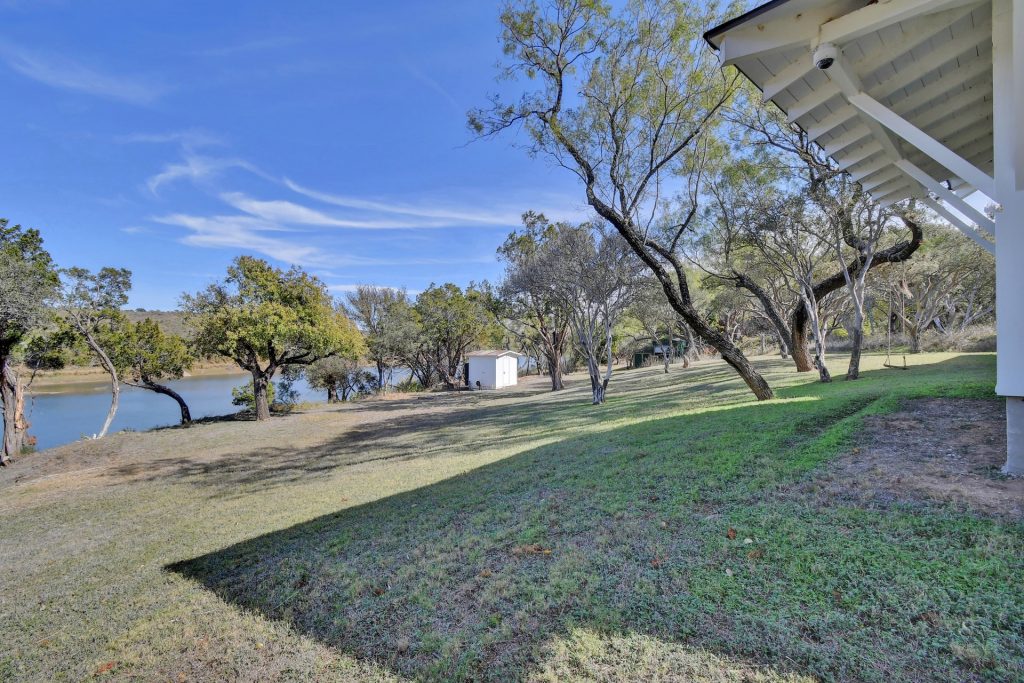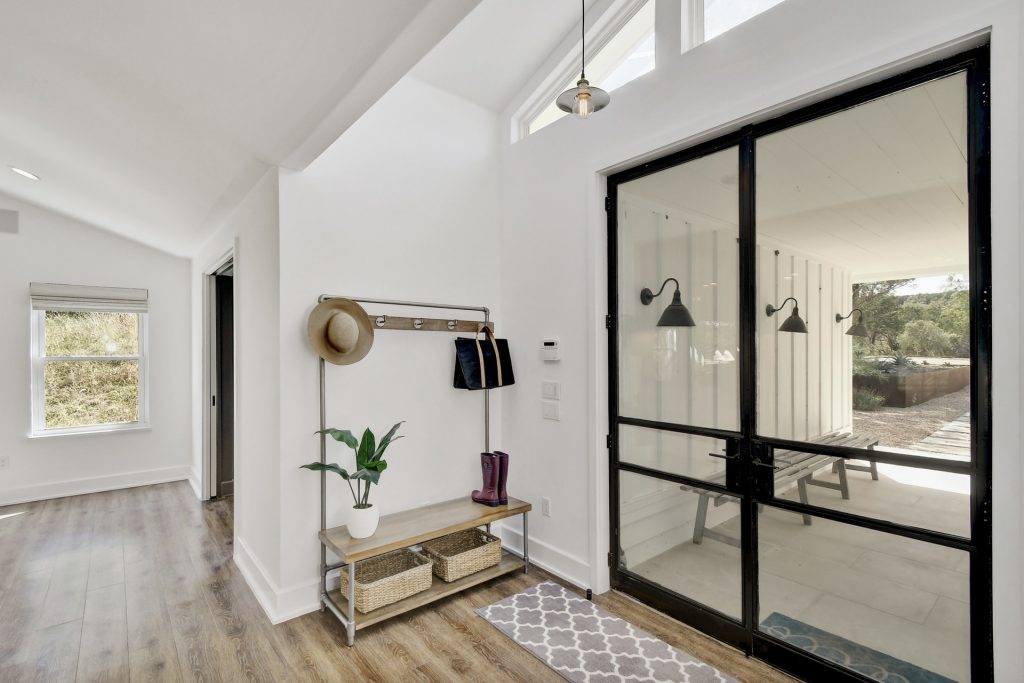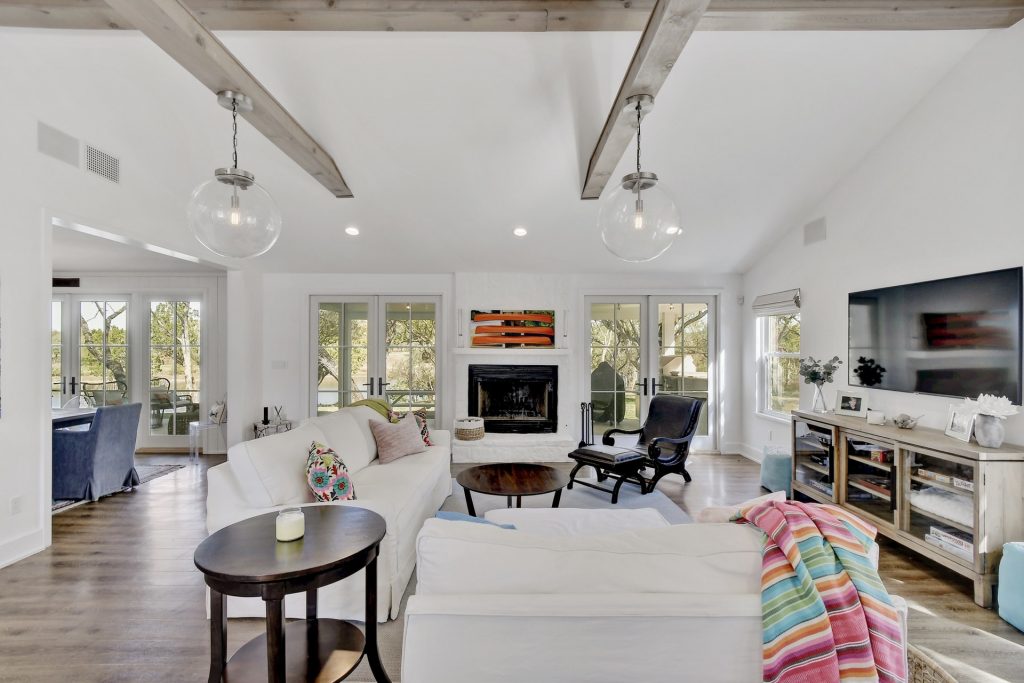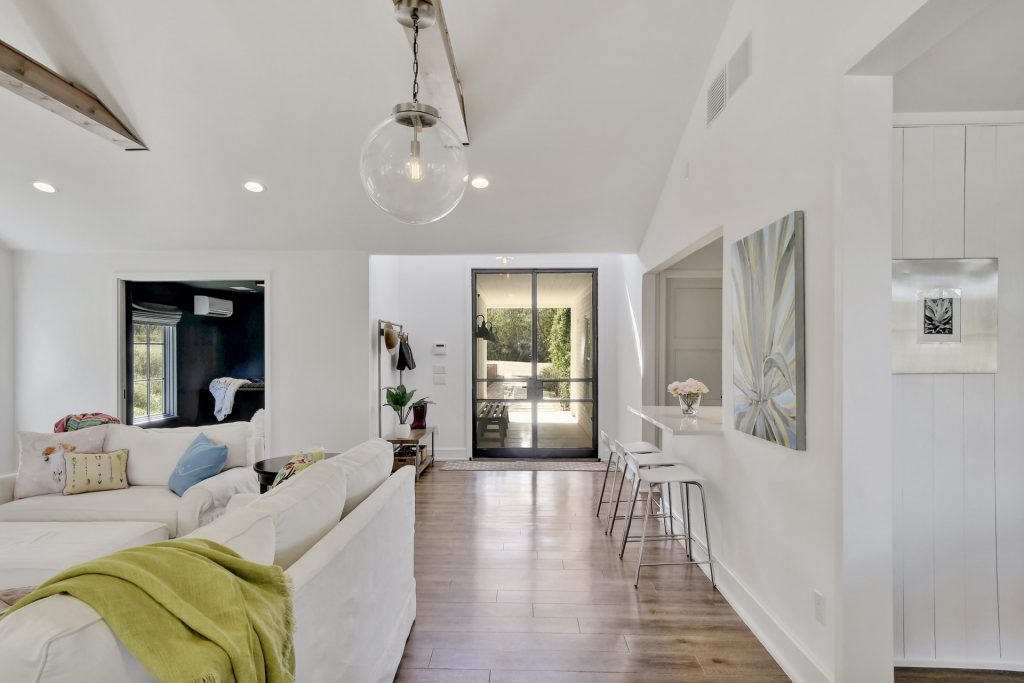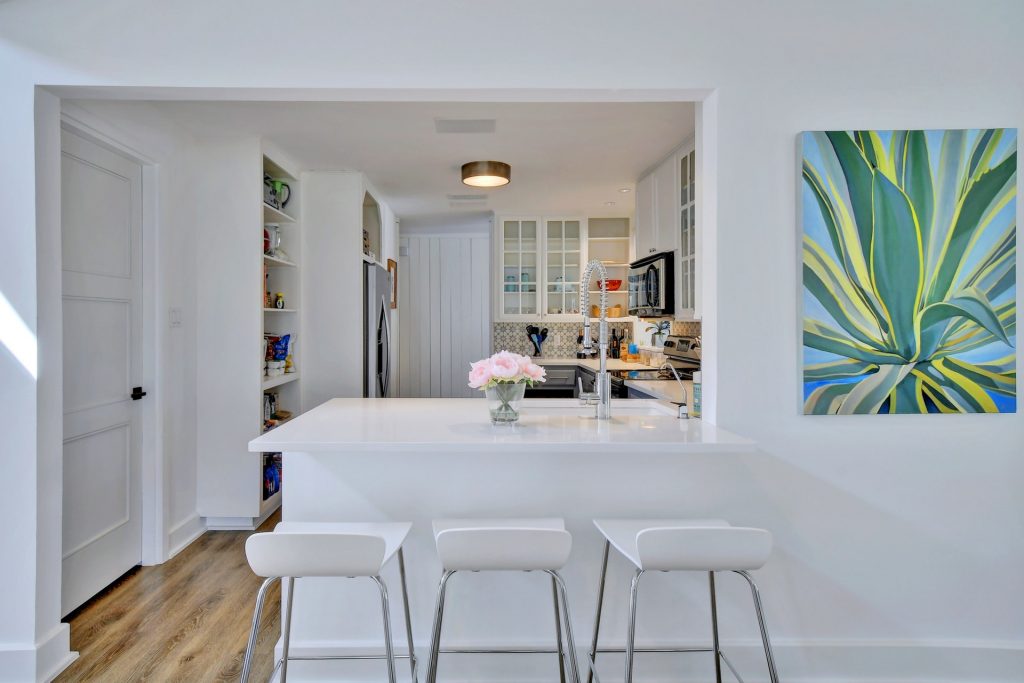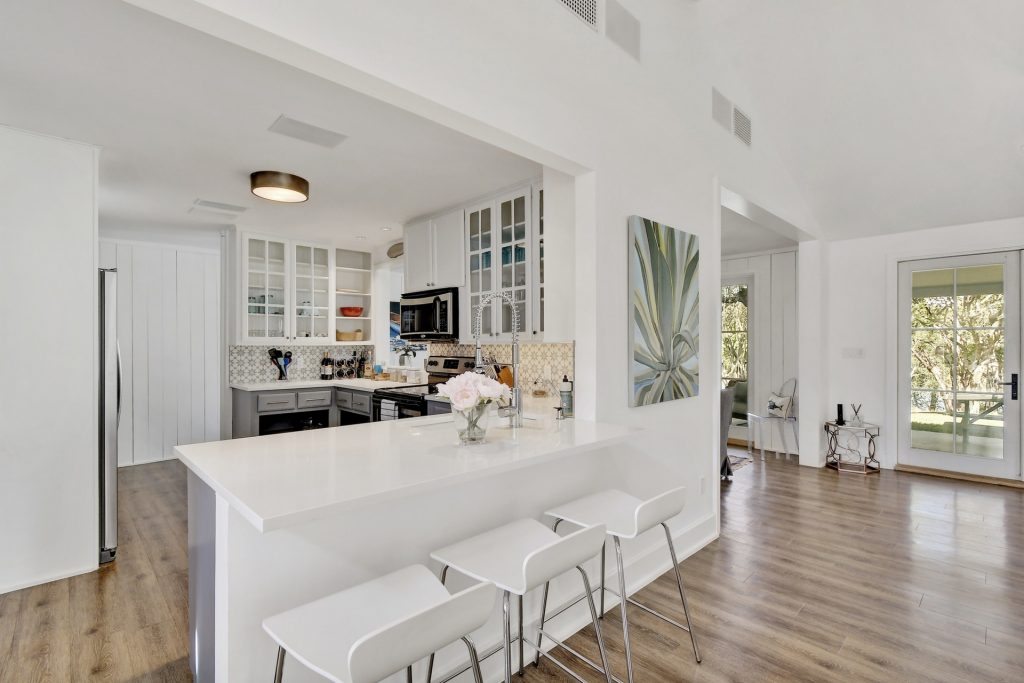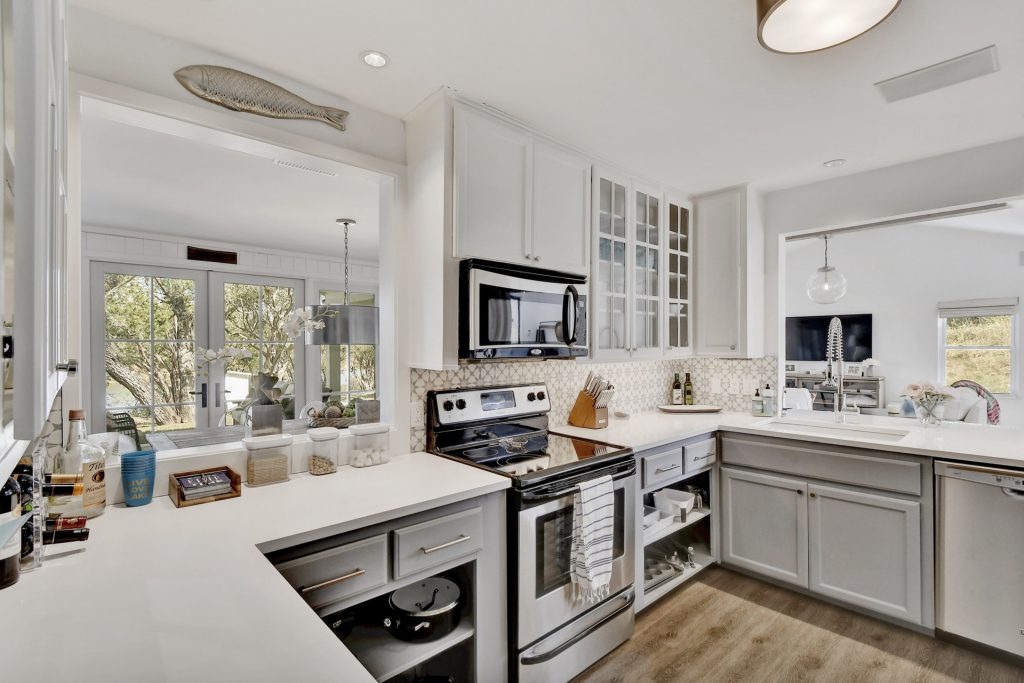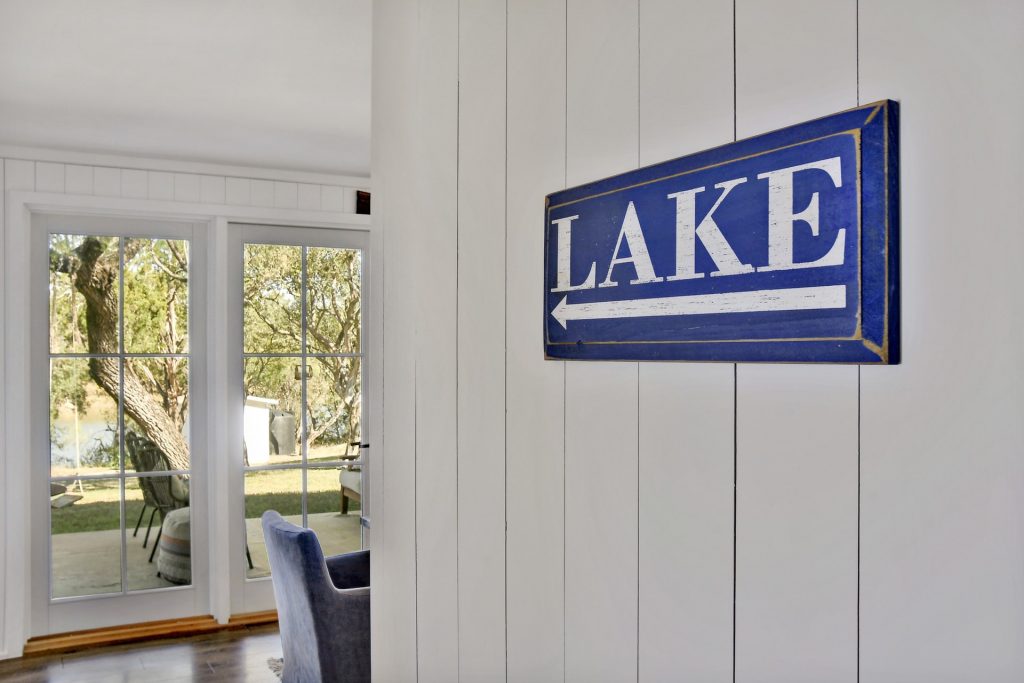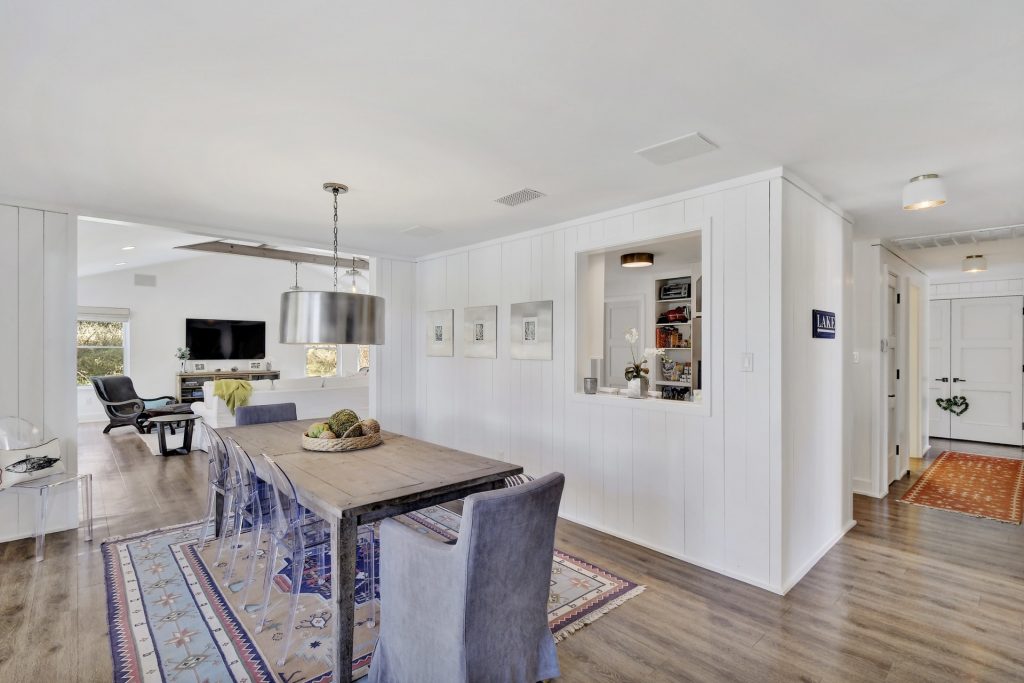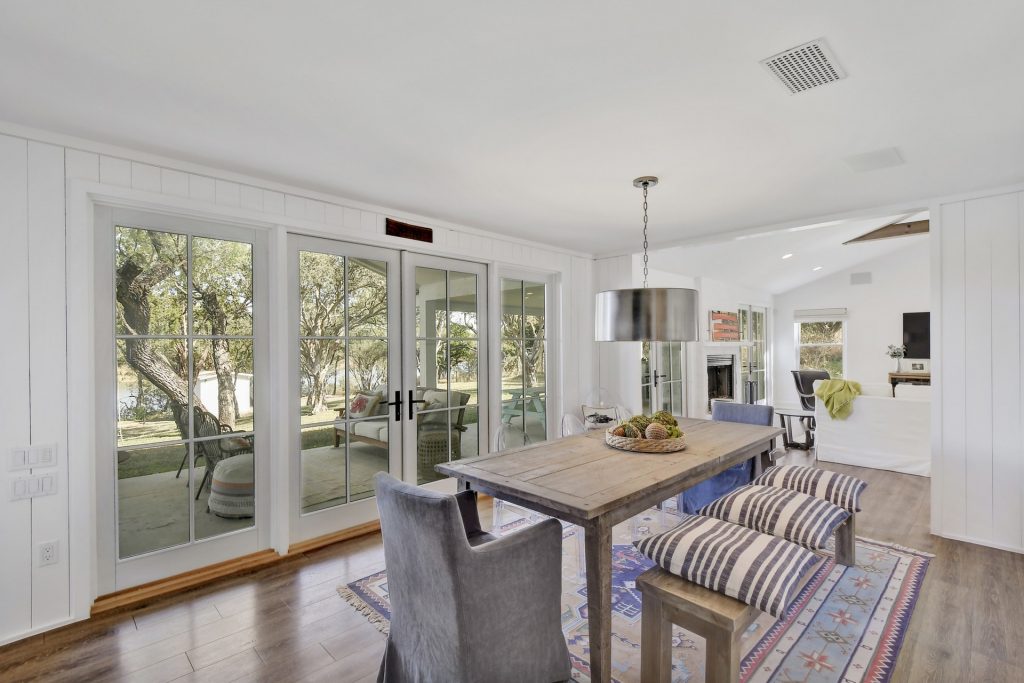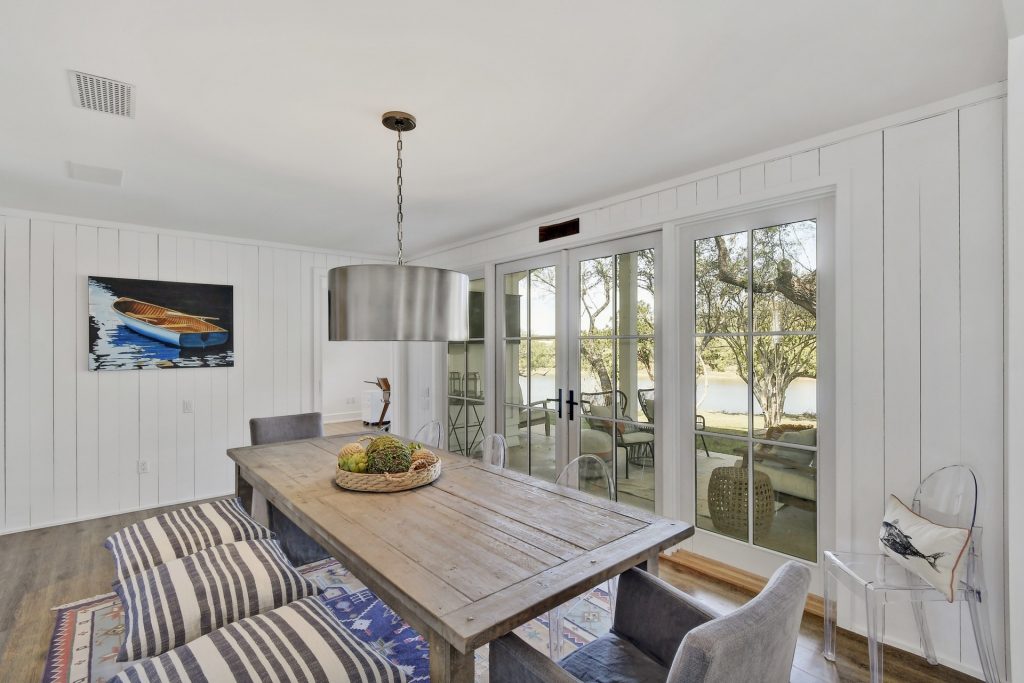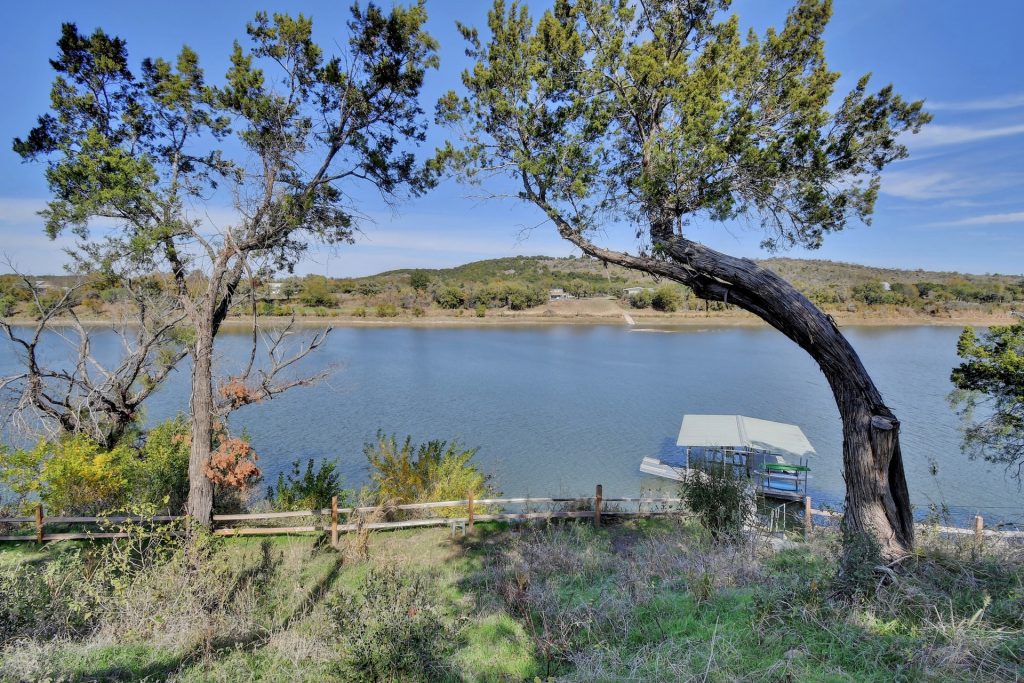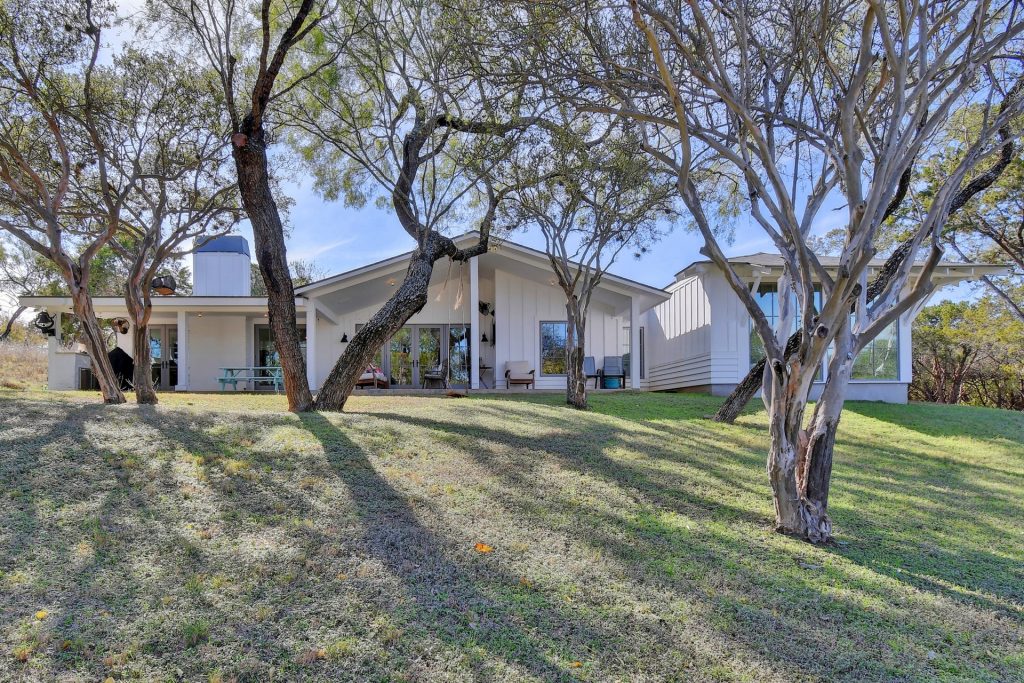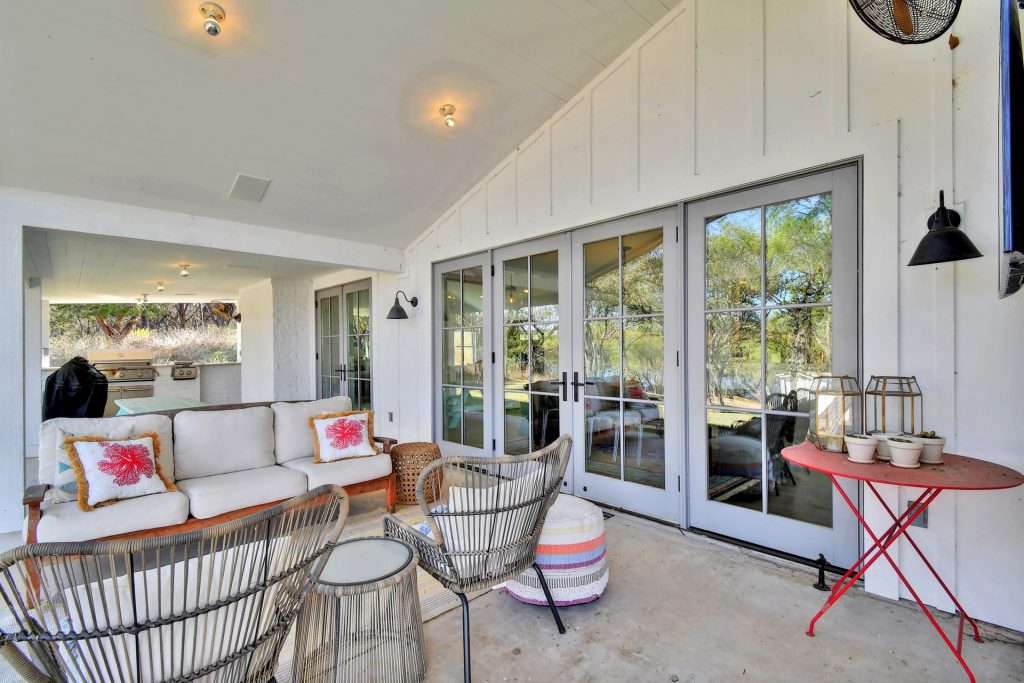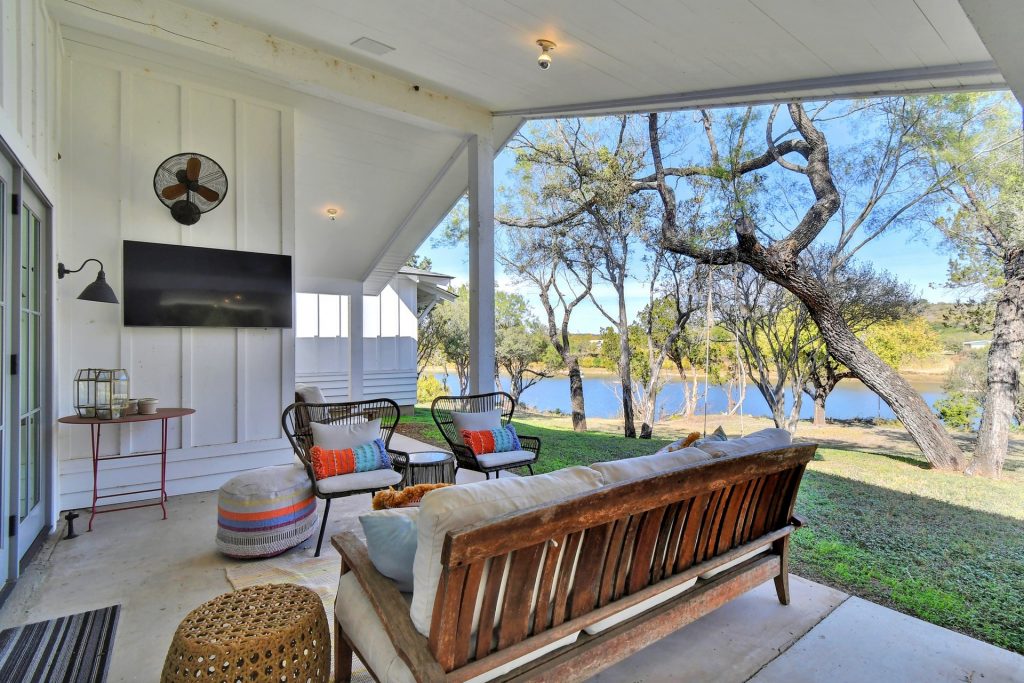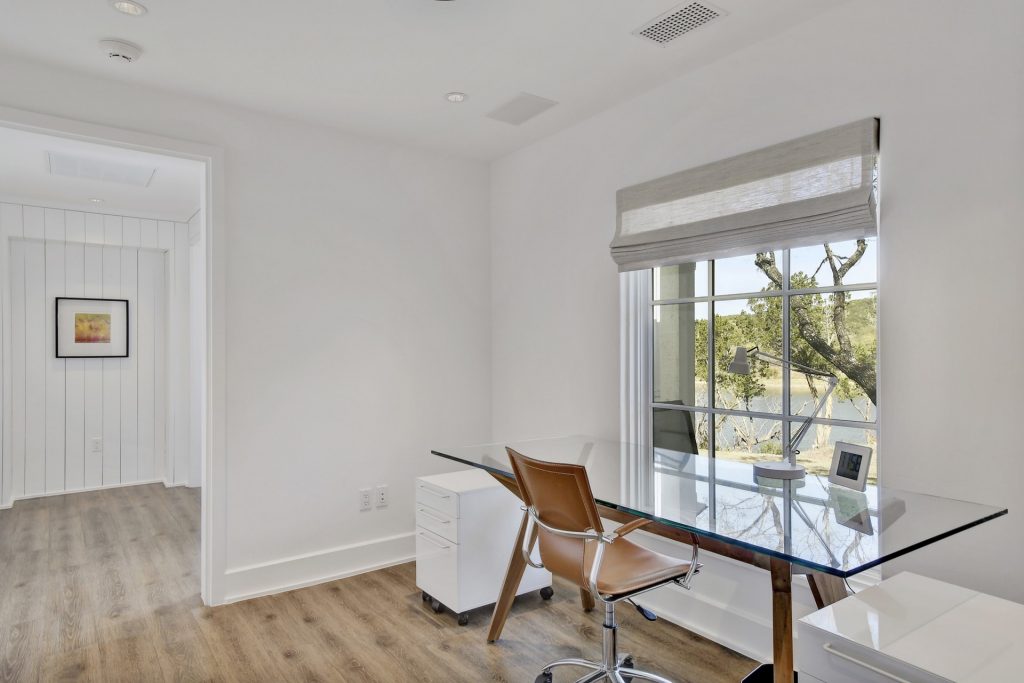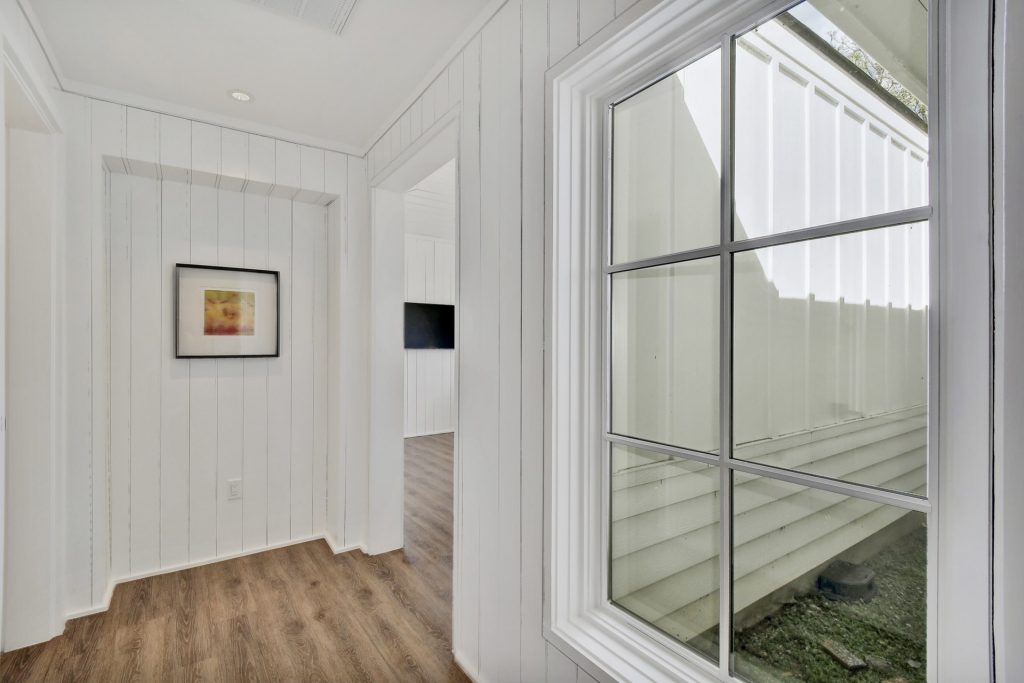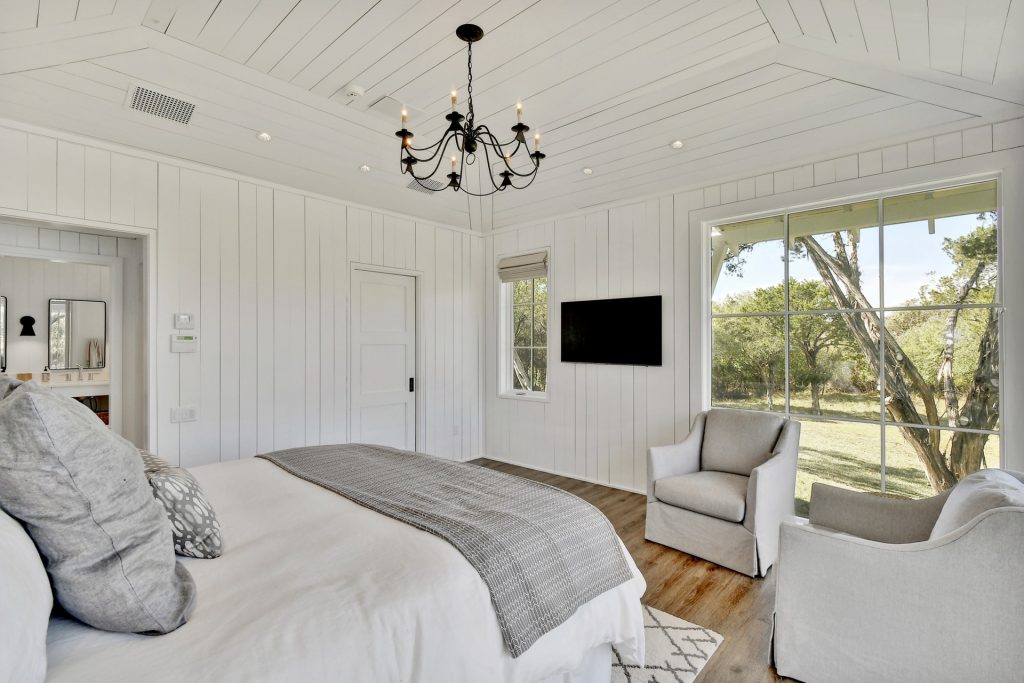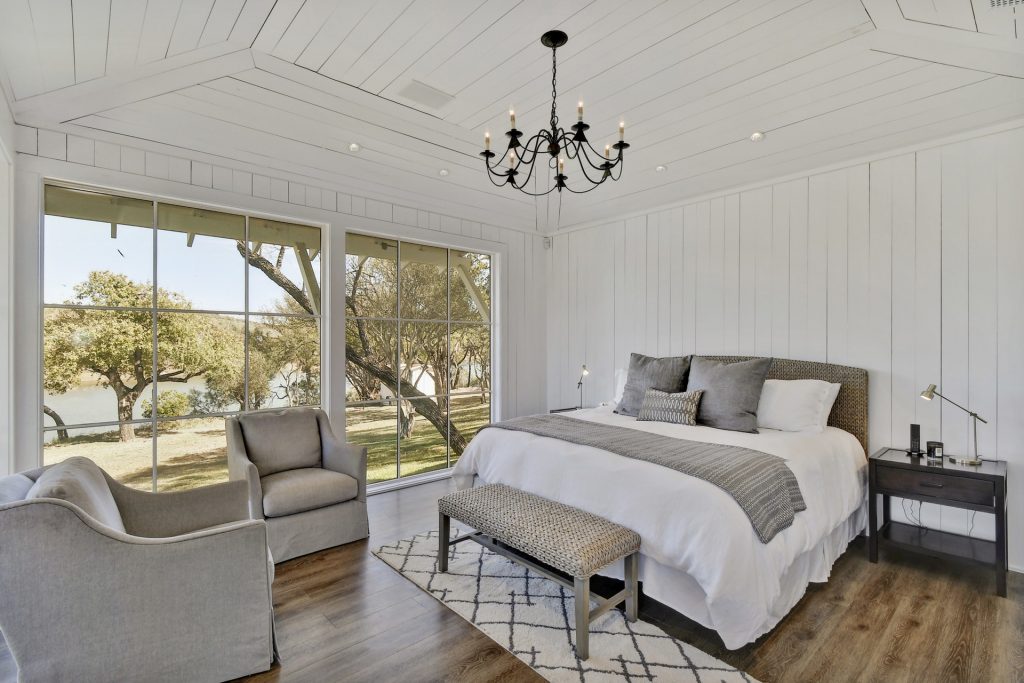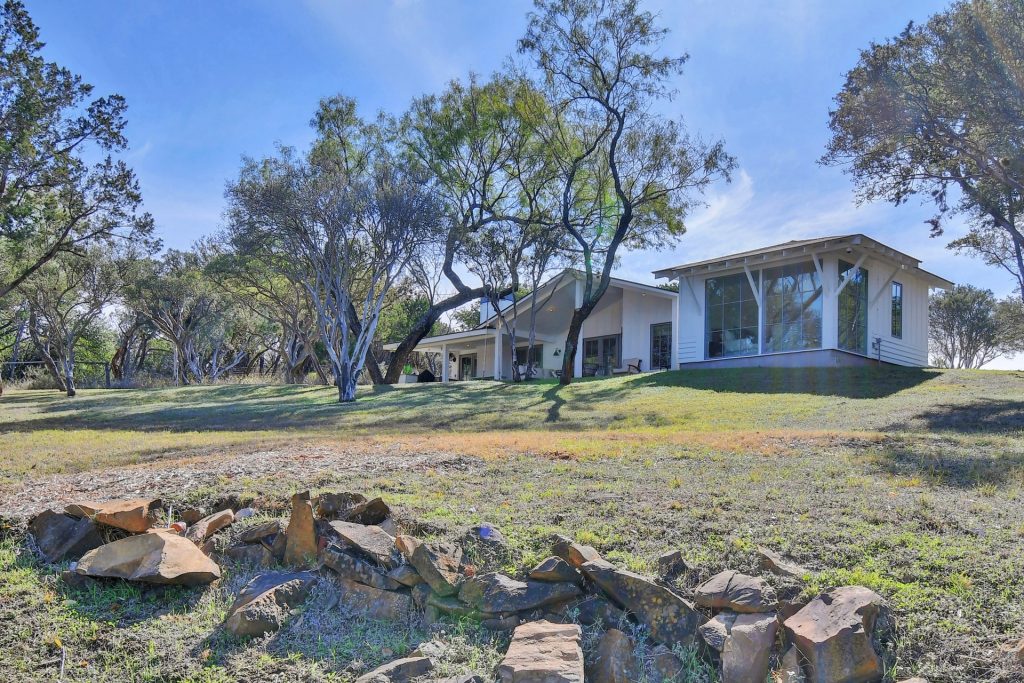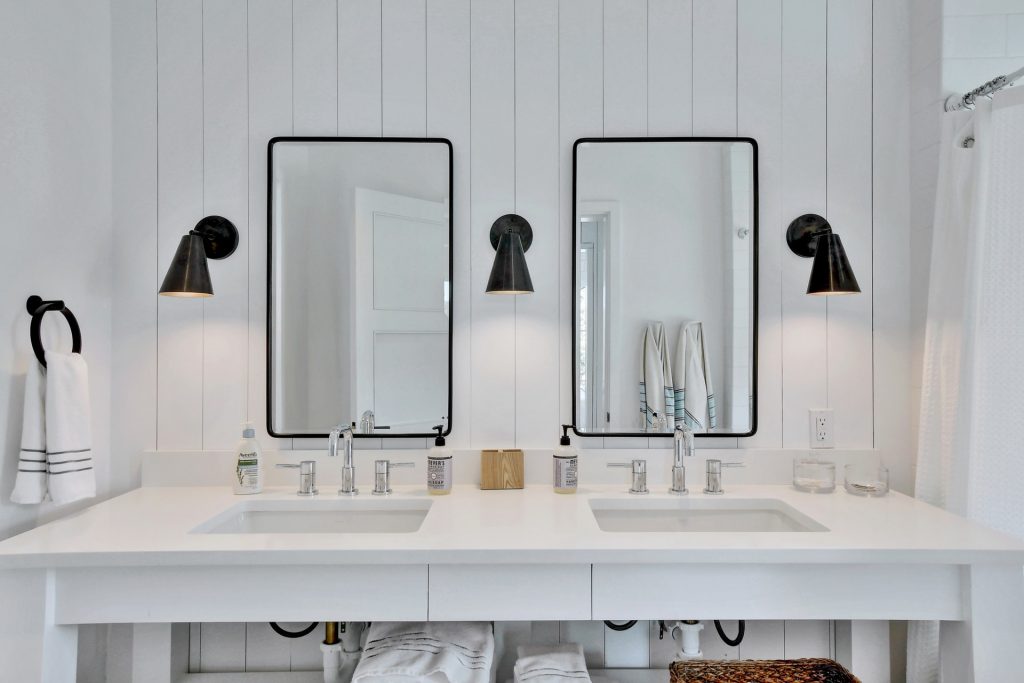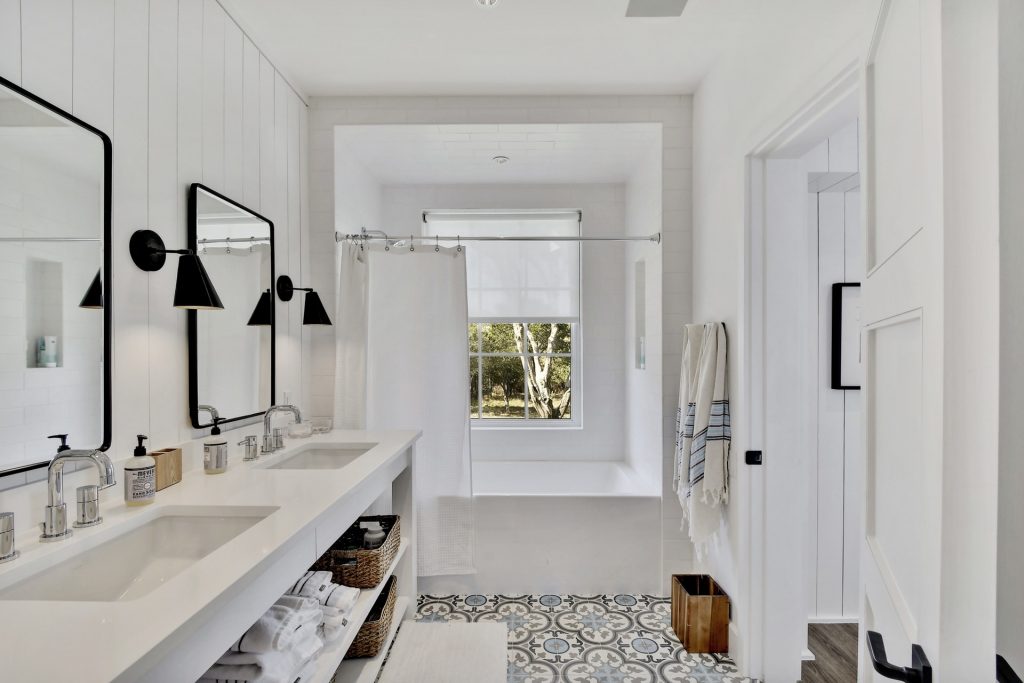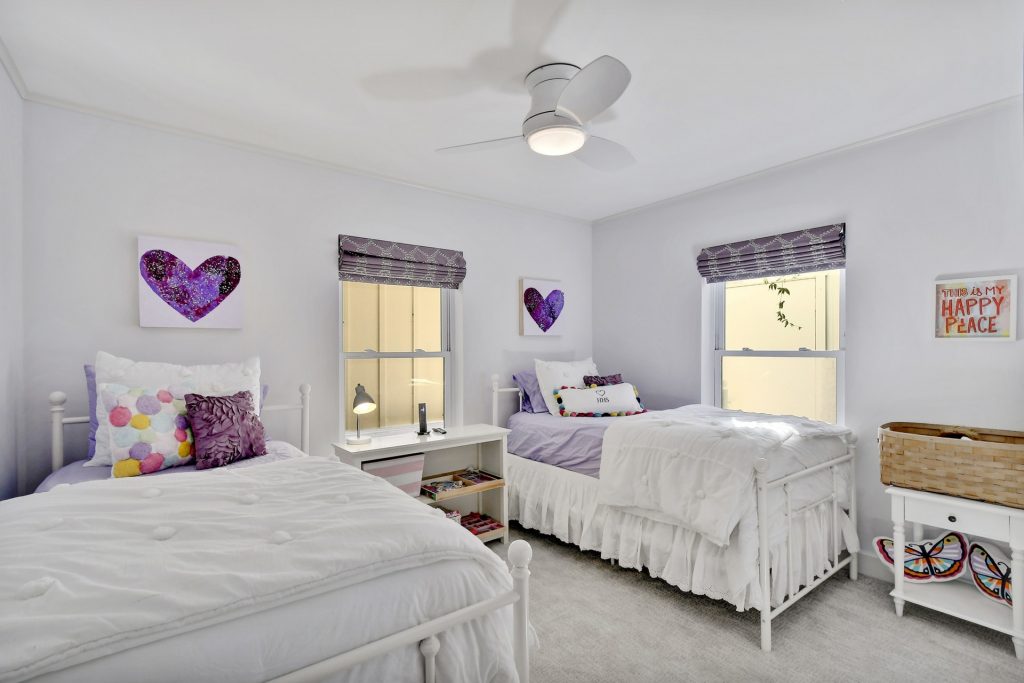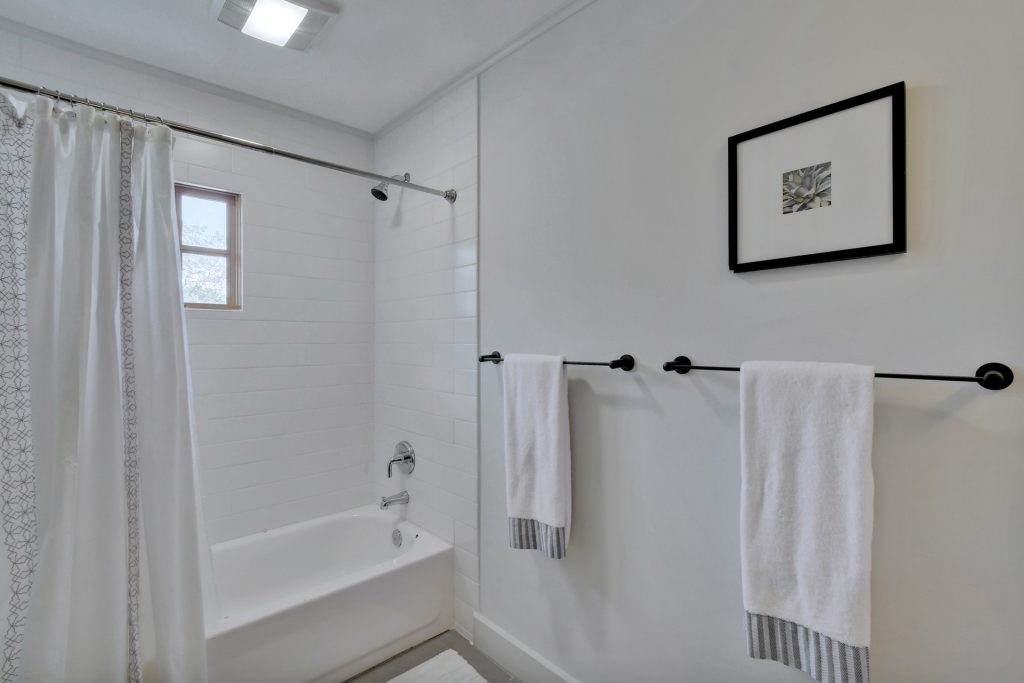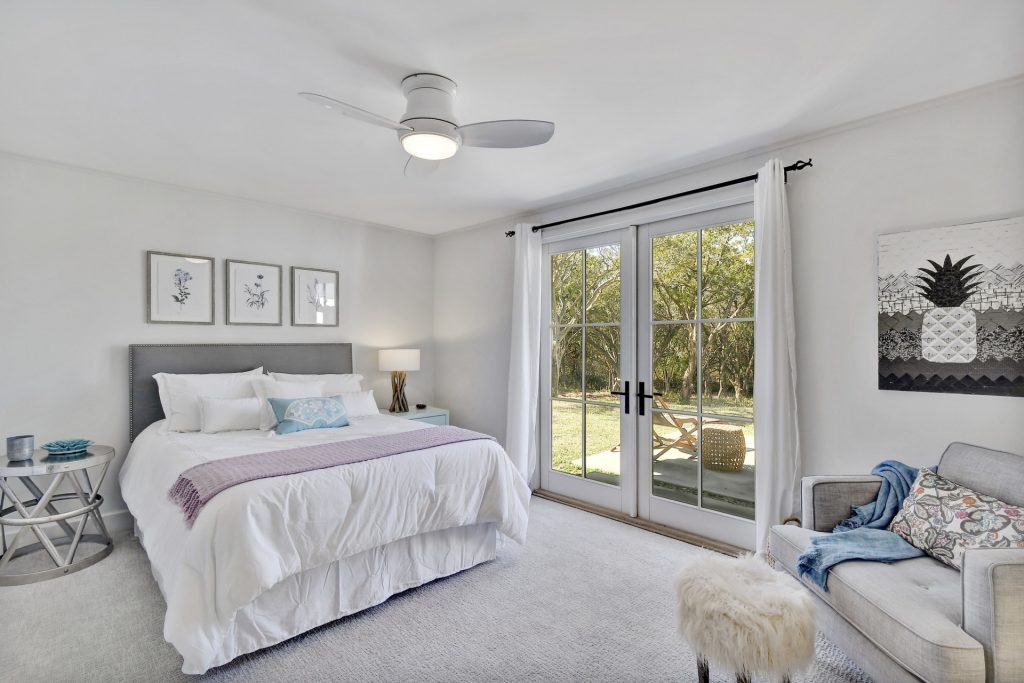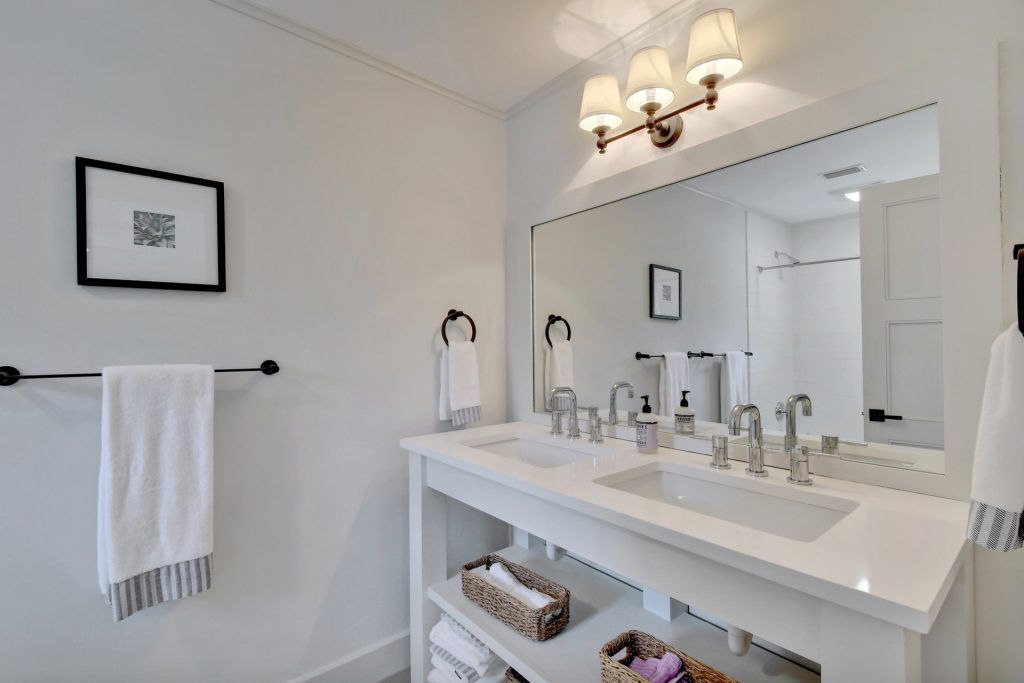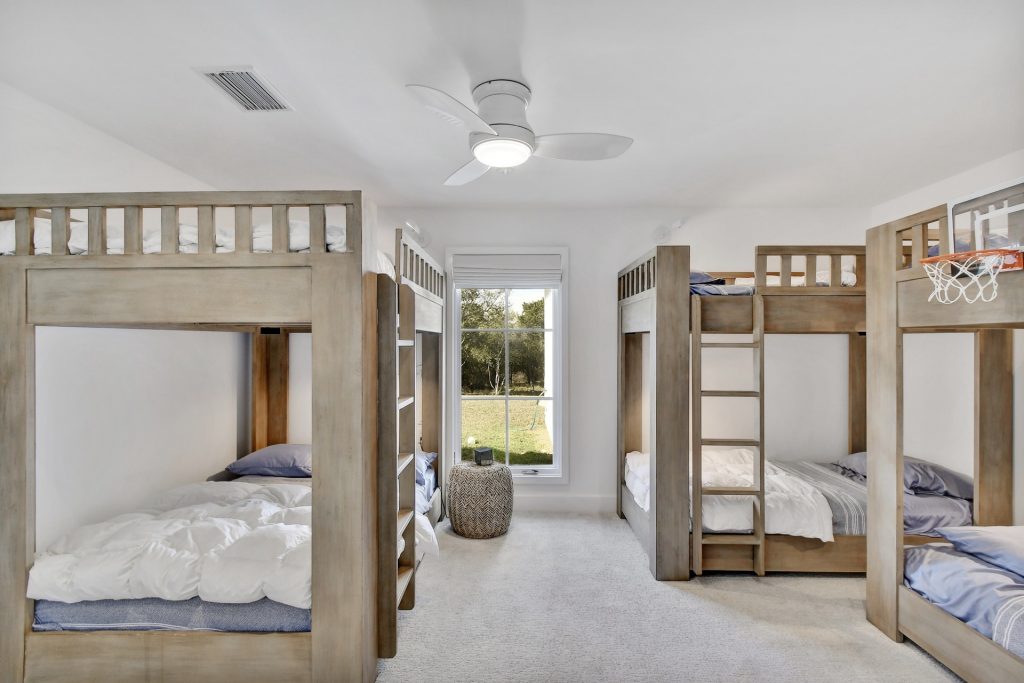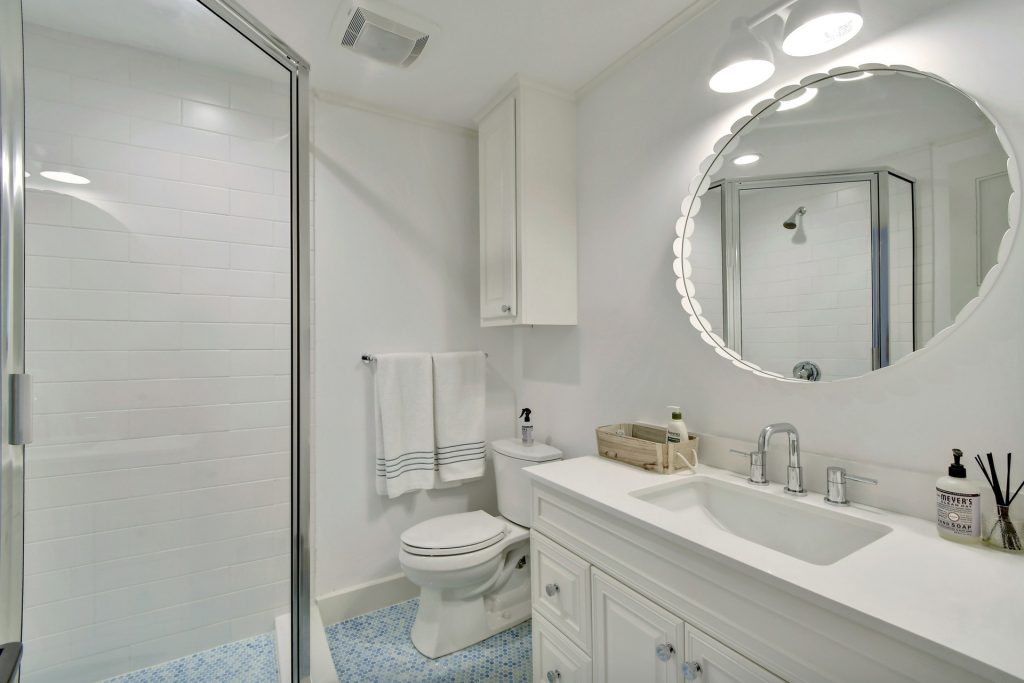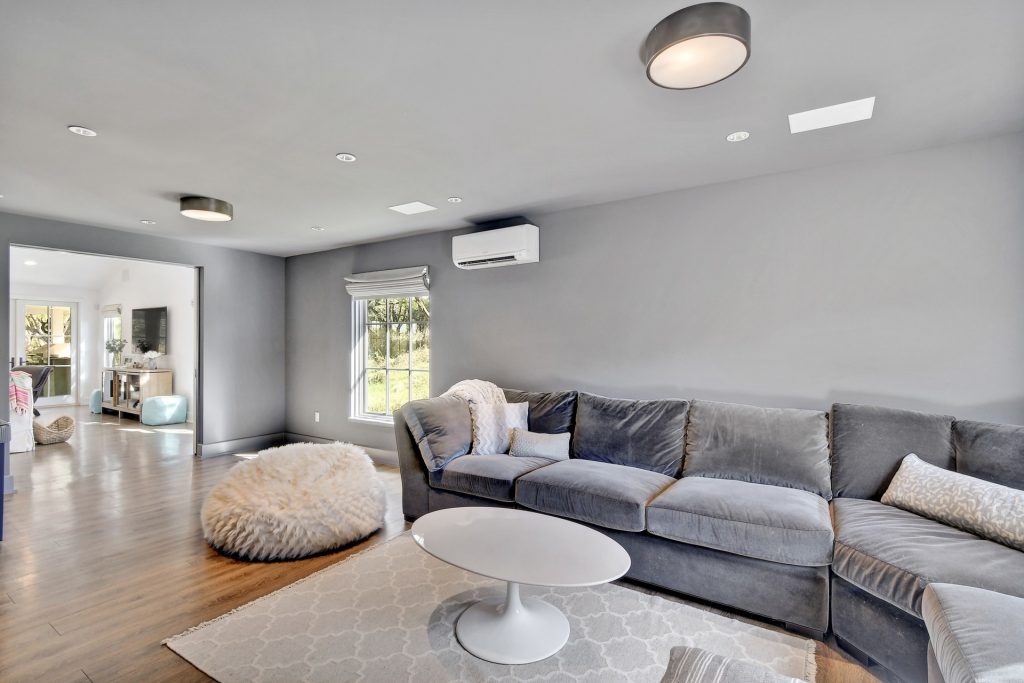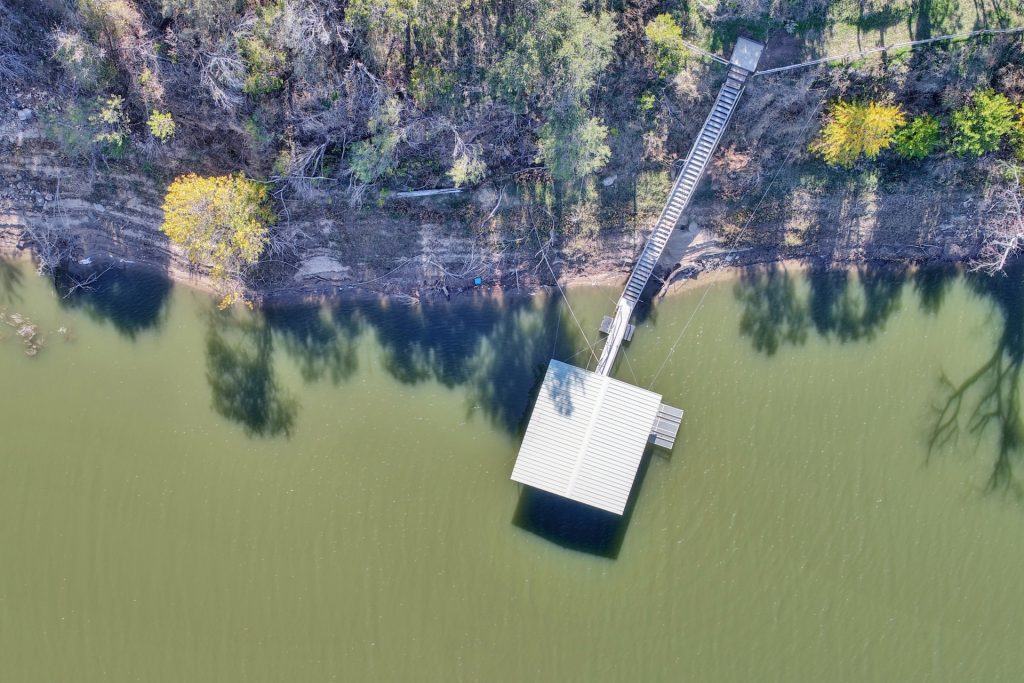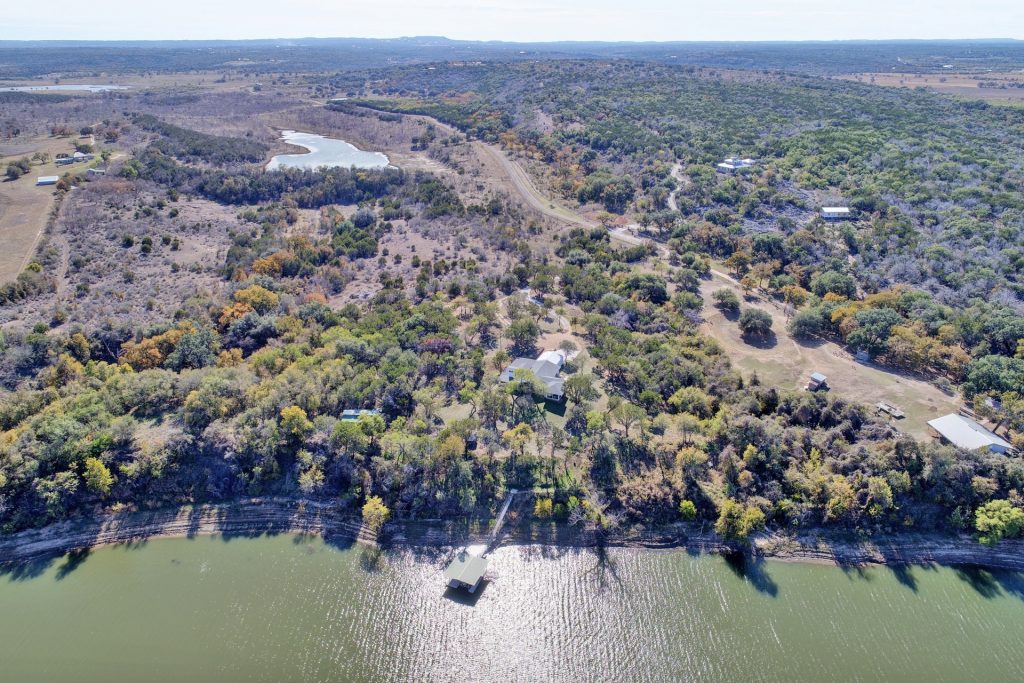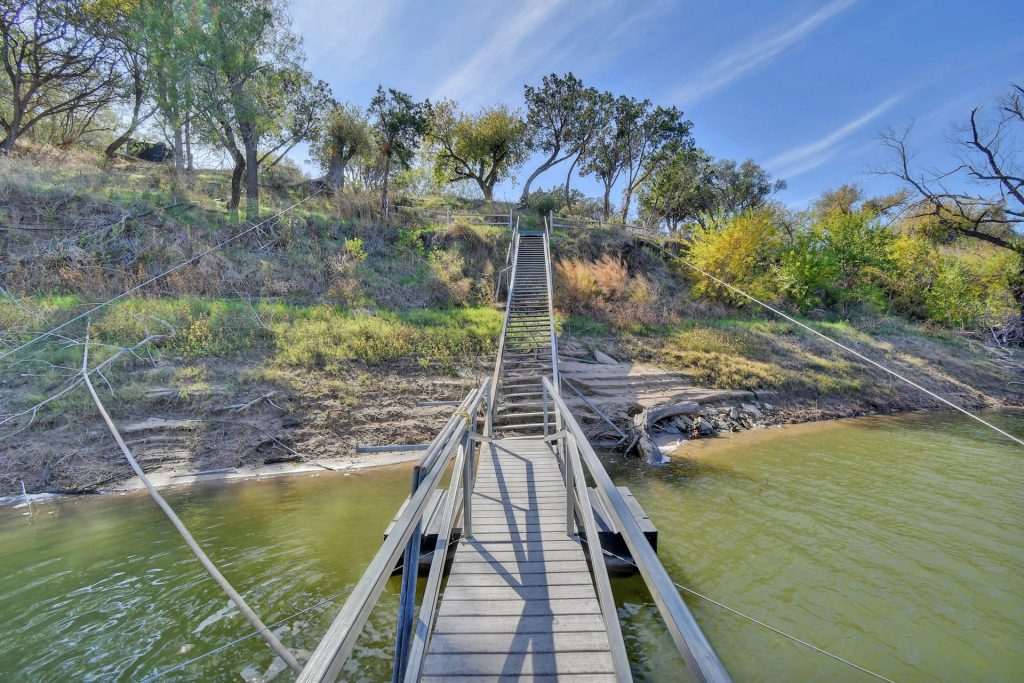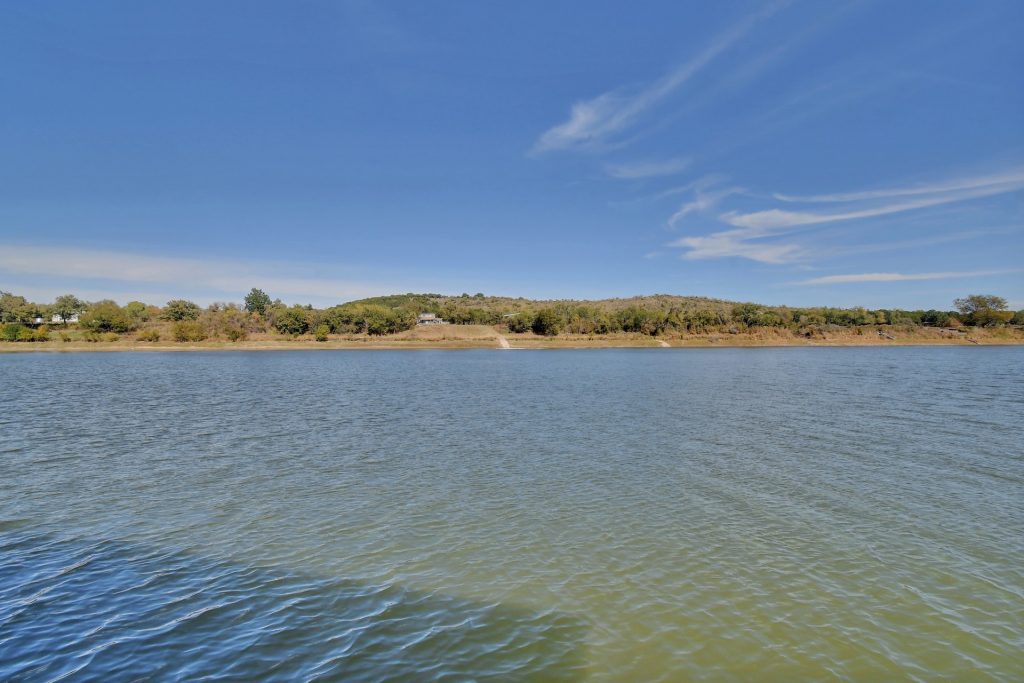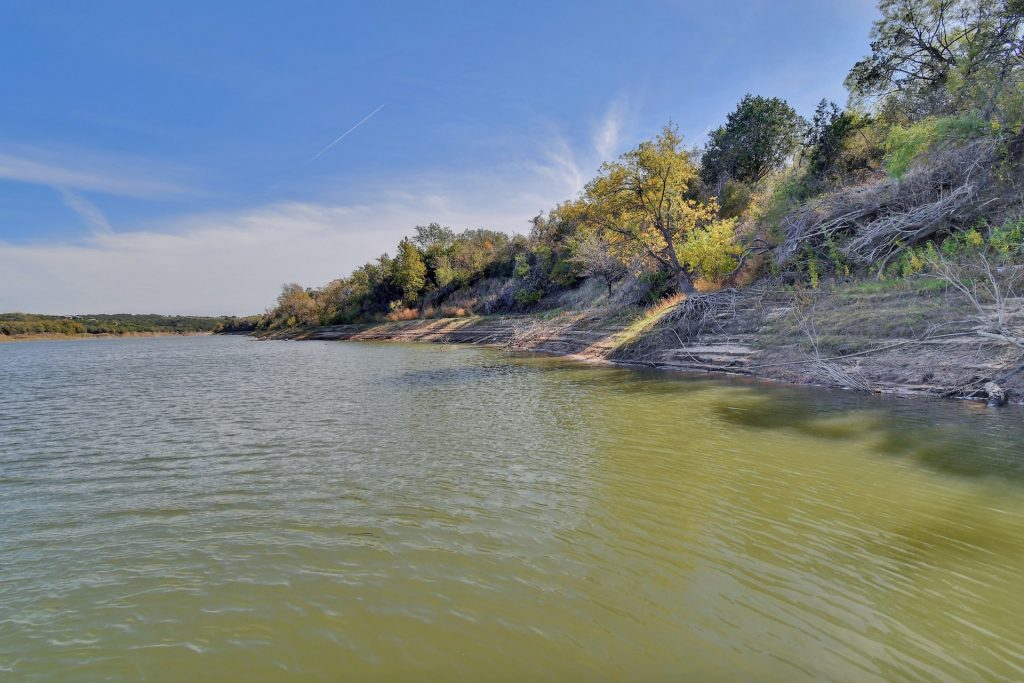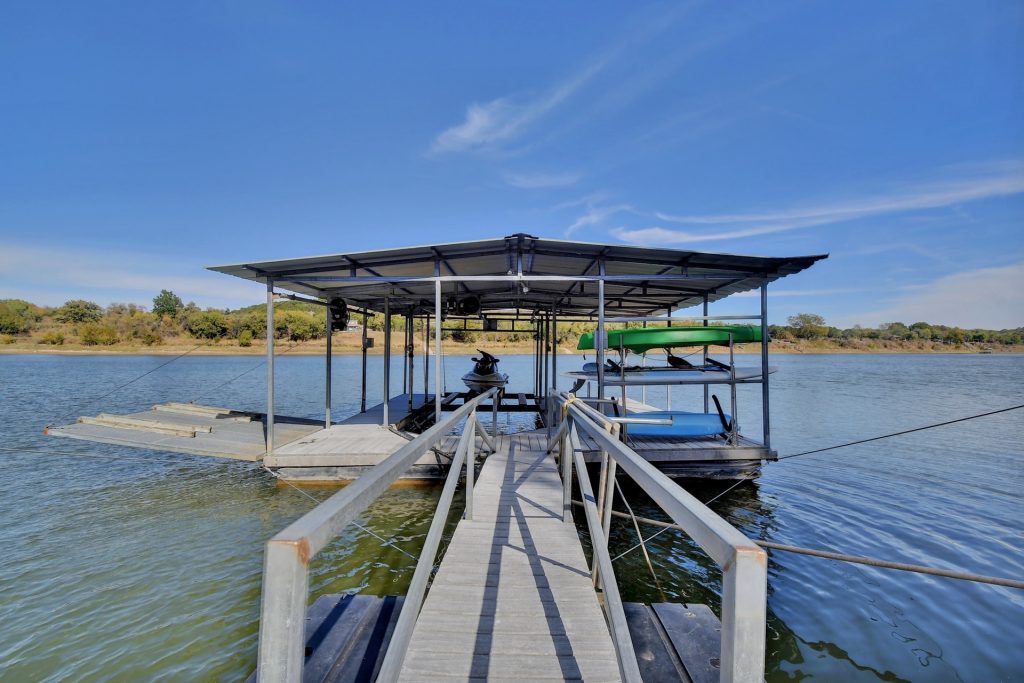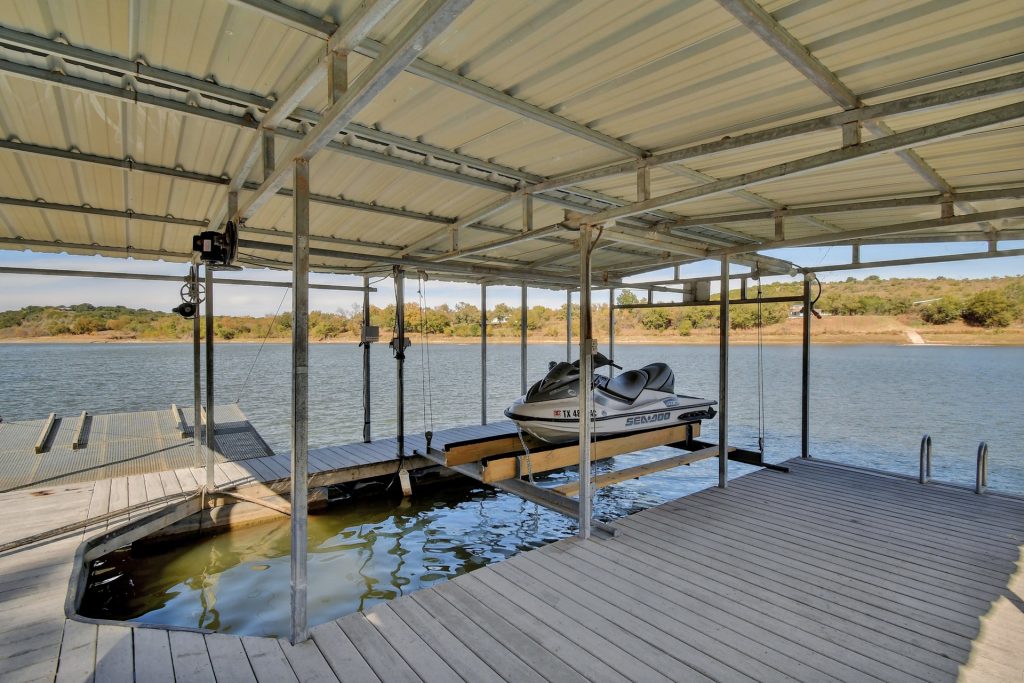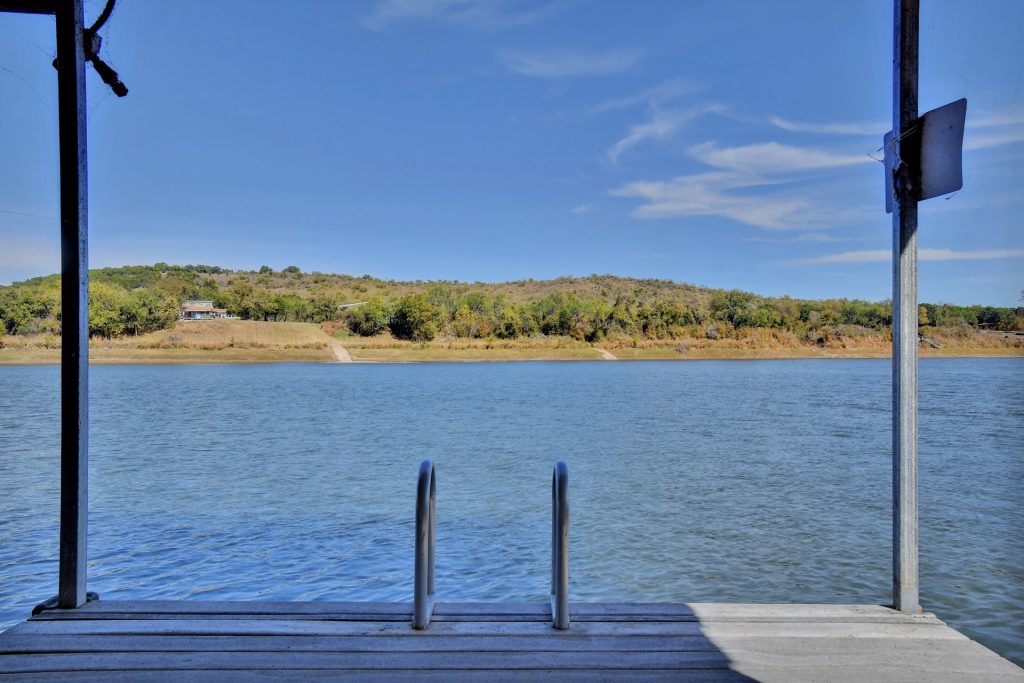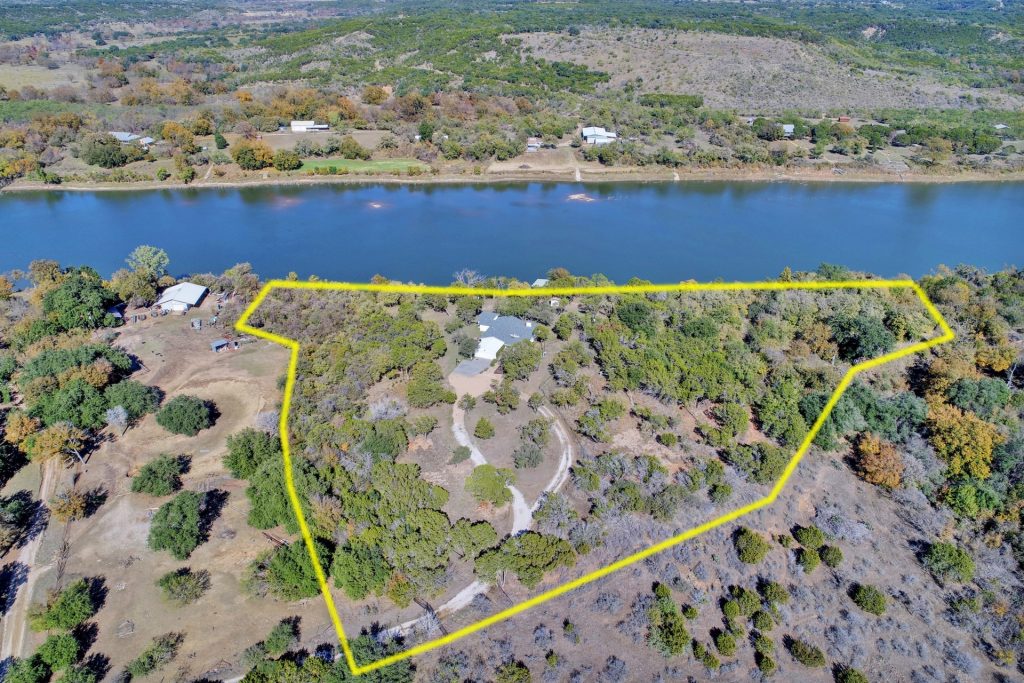 Great buidable site in Clearwater Landing in Kingsland, Texas.  Finding an affordable lot on Lake LBJ can be very challenging but I have just the one and my seller is willing to take a significant loss on the property to make a deal and get it off the books.  208 Archview is actually two lots put together as one and the owner did this to ensure he had plenty of room to build a single story home on the property.  This property faces east, with the hot afternoon sun at your back making the ideal scenario to create a lakeside oasis that is comfortable and enjoyable for family friends and guests.  If you or someone you know is ready to invest in Lake LBJ real estate I strongly urge you to come take a look at this property.  This is a incredible deal; probably the best you will find anywhere on the lake.  This is a beautiful neighborhood that is developing out nicely and before long you wont have a chance to get in at an affordable price.
If you or someone you know is interested in learning more about Lake LBJ real estate or Kingsland real estate give me a call at (512) 786-1515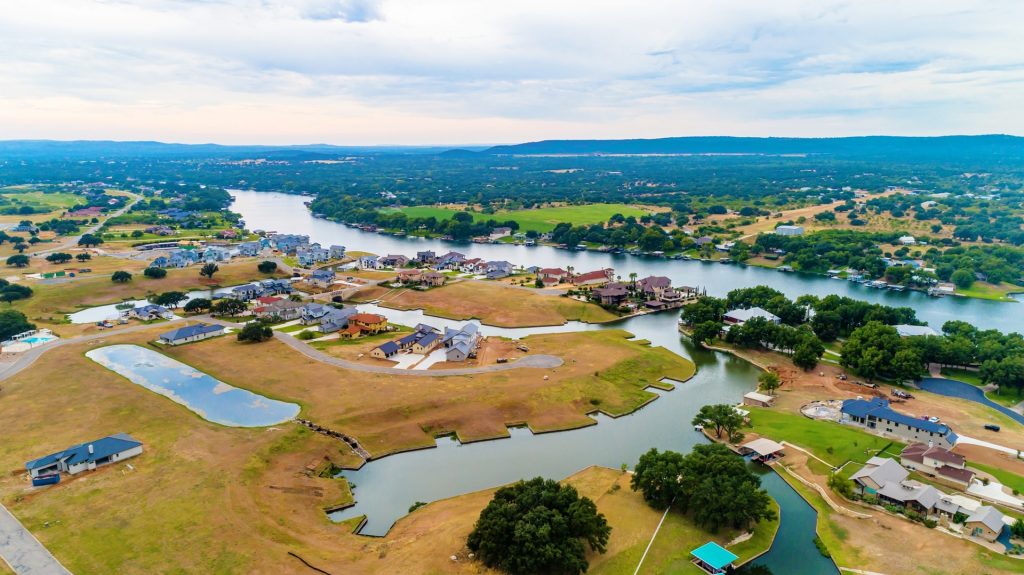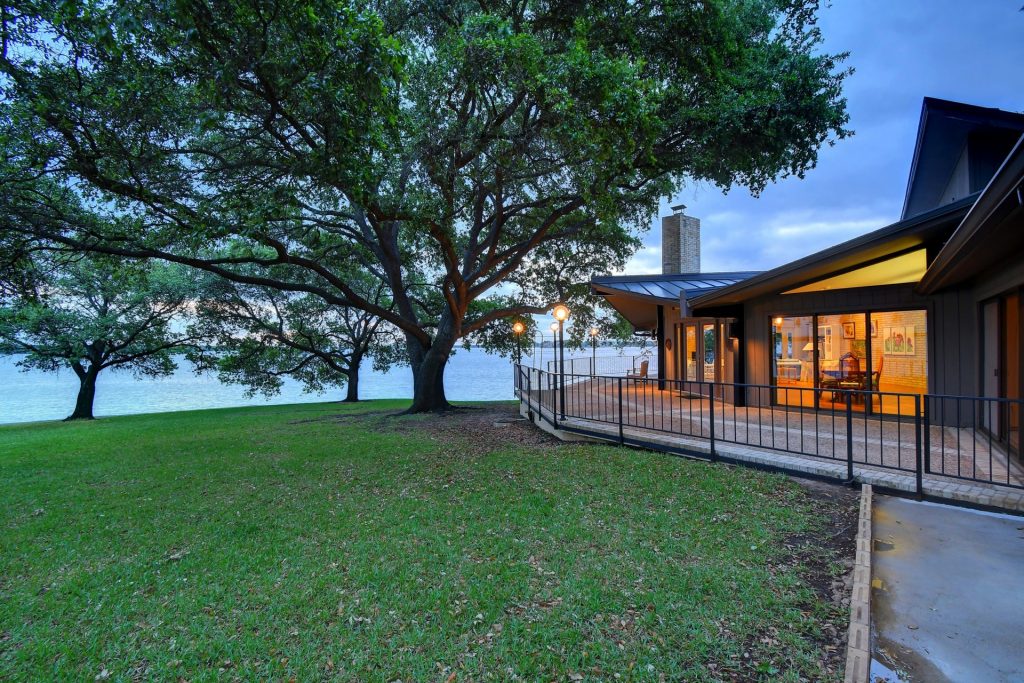 You can't go wrong buying PRIME!  Investing in real estate is about choosing choice properties that will appreciate over time because of their desirability.  Prime waterfront properties provide a unique investment medium with strong upside appreciation potential.
In a second home, vacation market like Lake LBJ is, buyers are making luxury purchases not what I call "have to buys".  These buyers can and will pay more if the property is right.   When you buy Prime, or "choice" waterfront the desirability and scarcity of these properties allow the upside to be limitless and dependent on the unit of the person or entity acquiring.  What I mean that a great property, that checks all the boxes, faces the right direction and has clean, open waterfront has the ability to sell for almost any price in the right market.  Most importantly, its very rare that the best properties on Lake LBJ ever actually go for sale. Families hold on to these strong assets and pass them down from one generation to the next contributing to the overall scarcity and rareness of the opportunity to actually acquire and own one.
If you are looking to invest in Lake LBJ real estate I strongly urge you to hire a broker that has real expertise in the local market and will guide you through "buying right on Lake LBJ".  Reach out if you would like to discuss further and remember that you can't go wrong buying prime real estate on Lake LBJ.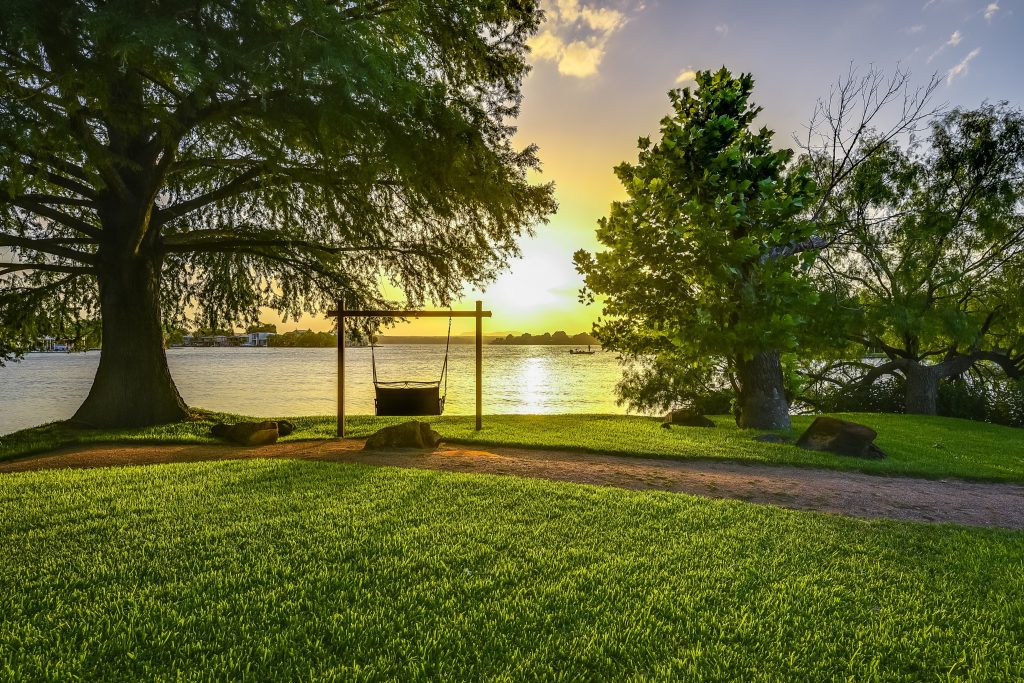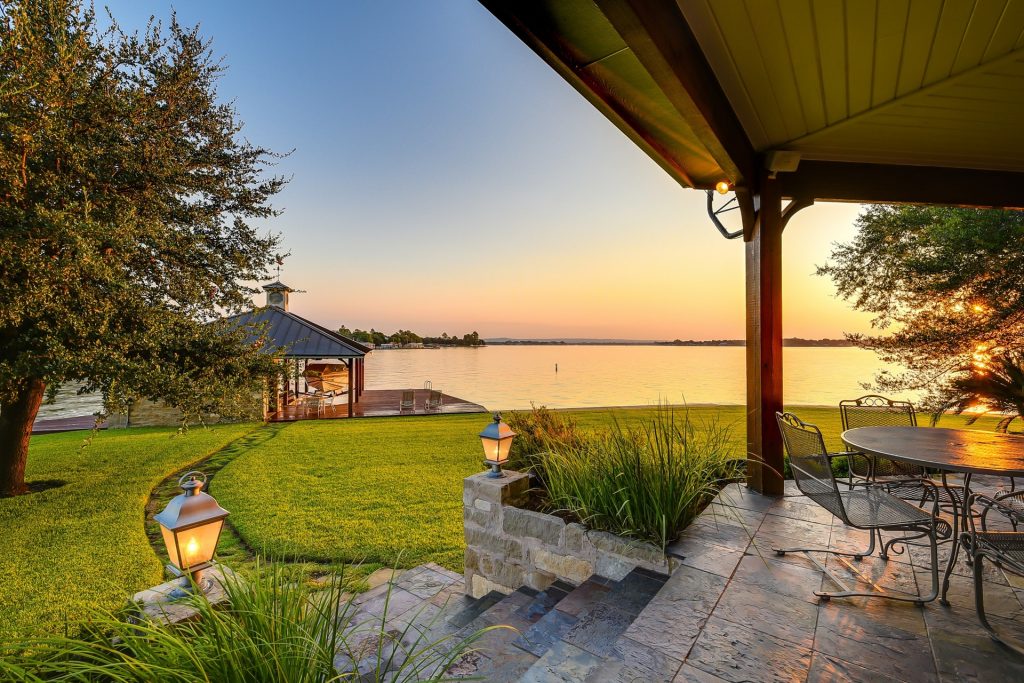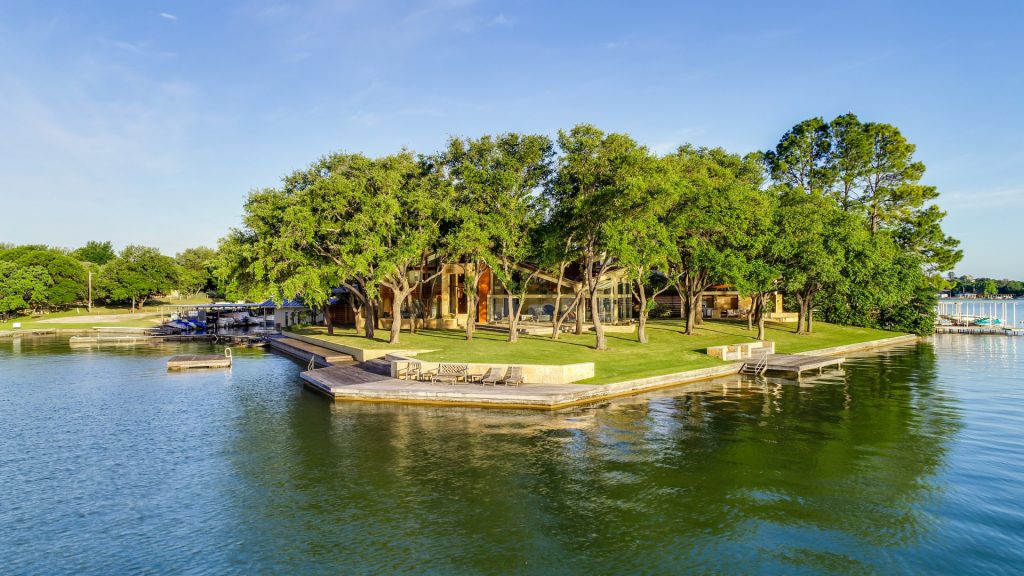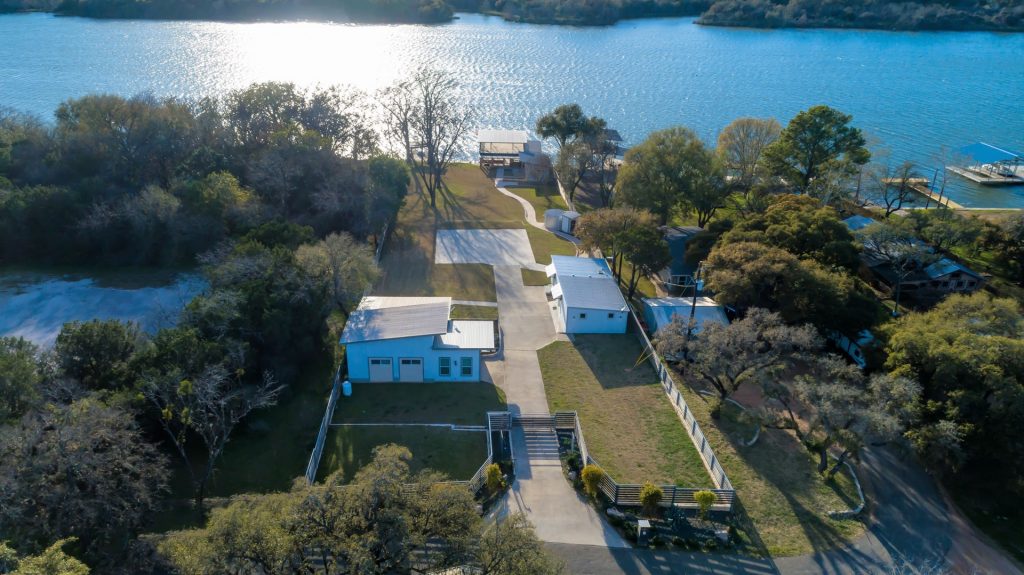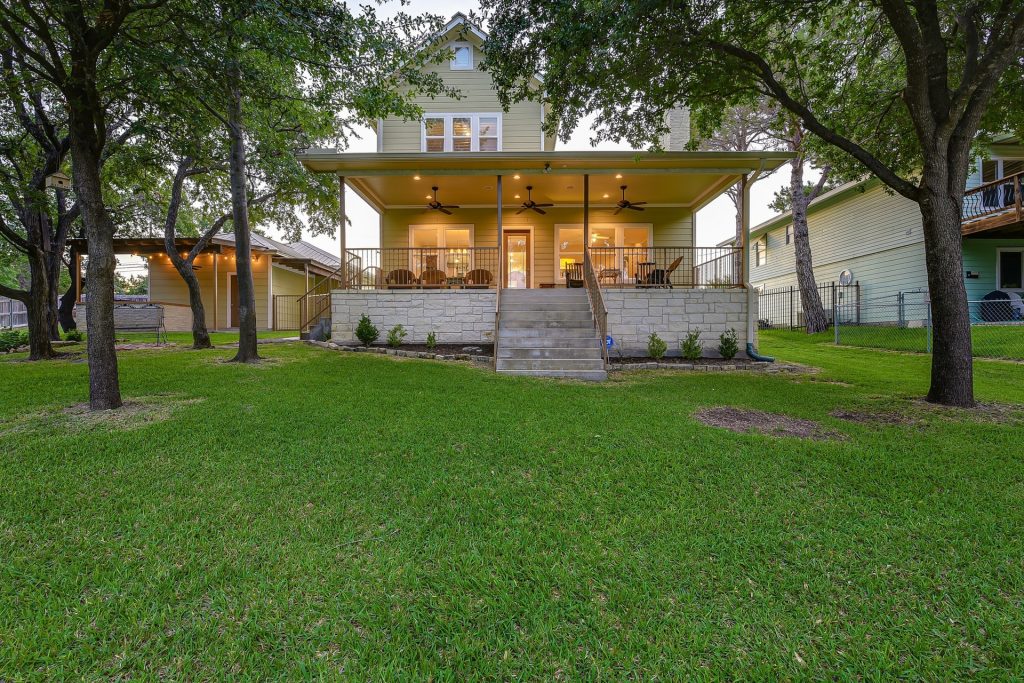 Today is our favorite day…..also known as closing day! Many sellers have an idea in their head that we only sell Lake LBJ real estate in the winter.  I am here to tell you that this is simply not the case.  A great broker sells homes all year around, in any economic and political environment.  That being said it is important to understand that pricing is CRITICAL!  When I originally took this listing I recommended a list price of $699,000 but the seller wanted to try $750,000 so we did.  We had a lot of action and some great showings but no offers.  After a few months we reduced the price to $690k, below my original recommendation (this happens when sellers dont listen) and the home quickly sold.
As a realtor my goal is to help my clients accomplish their real estate goals.  I am not a miracle worker or a magician just a damn good broker that knows my market like the back of my hand.  My vast market knowledge stems from my experience in selling lots of homes in the area and my commitment to studying current and sold inventory.  I work with many buyers and sellers in the Lake LBJ real estate market and understand how important pricing is to a top dollar sell. I do not create or set the market but rather I help my clients position their home amongst available inventory so it stands out.
If you have ever considered buying or selling Lake LBJ real estate I strongly urge you to give me a call.  I always shoot my customers straight and try to give them good, quality information that helps them make life decisions.  I would love the opportunity to discuss your real estate goals and or needs so give me a call at (512) 786-1515 today!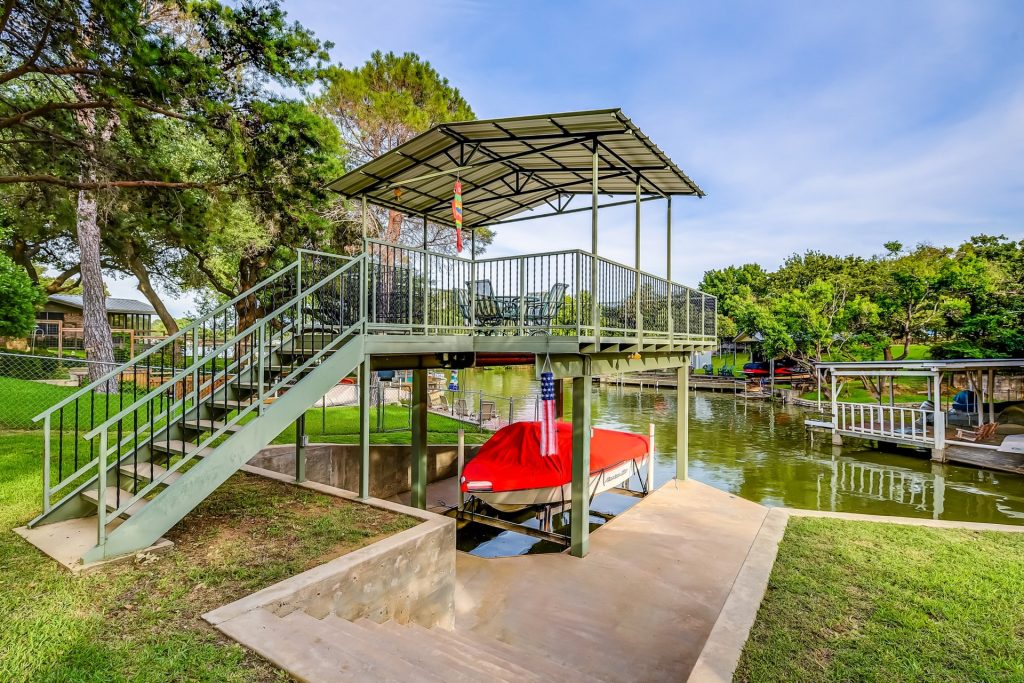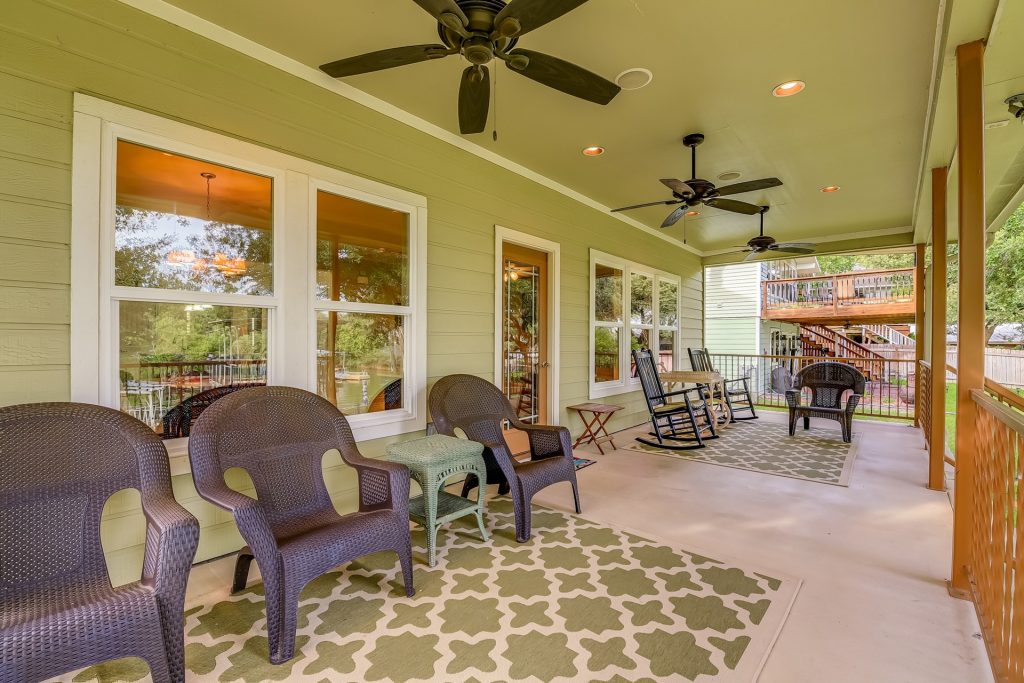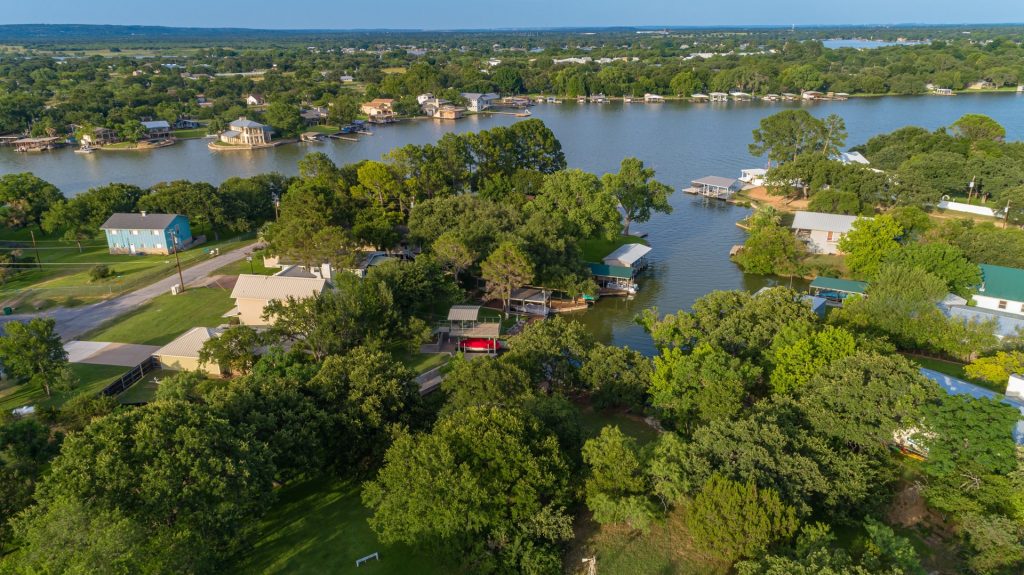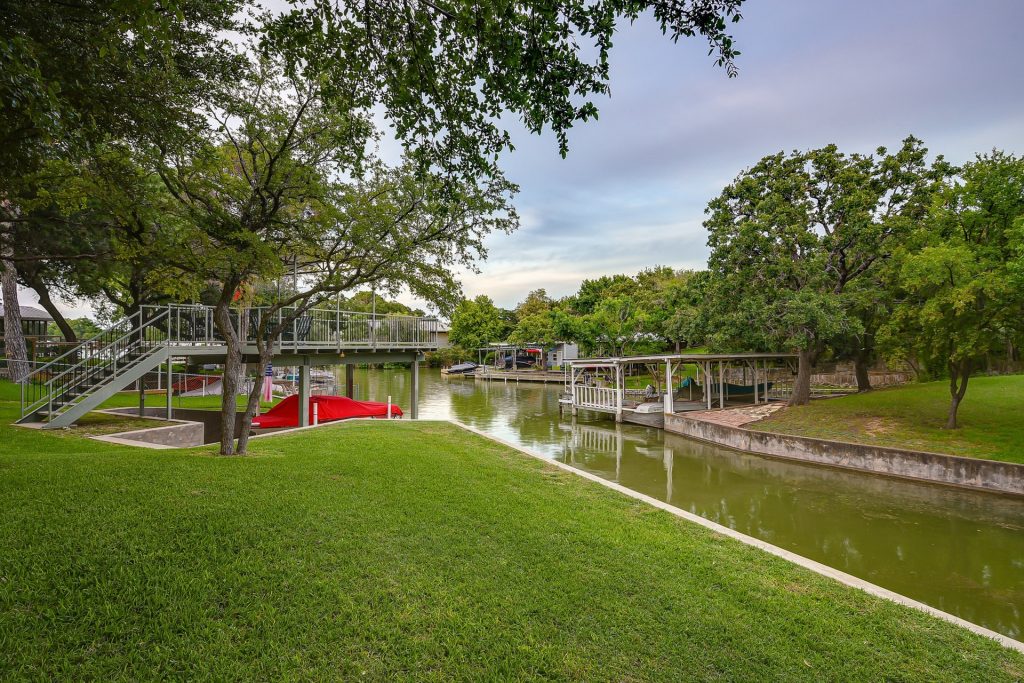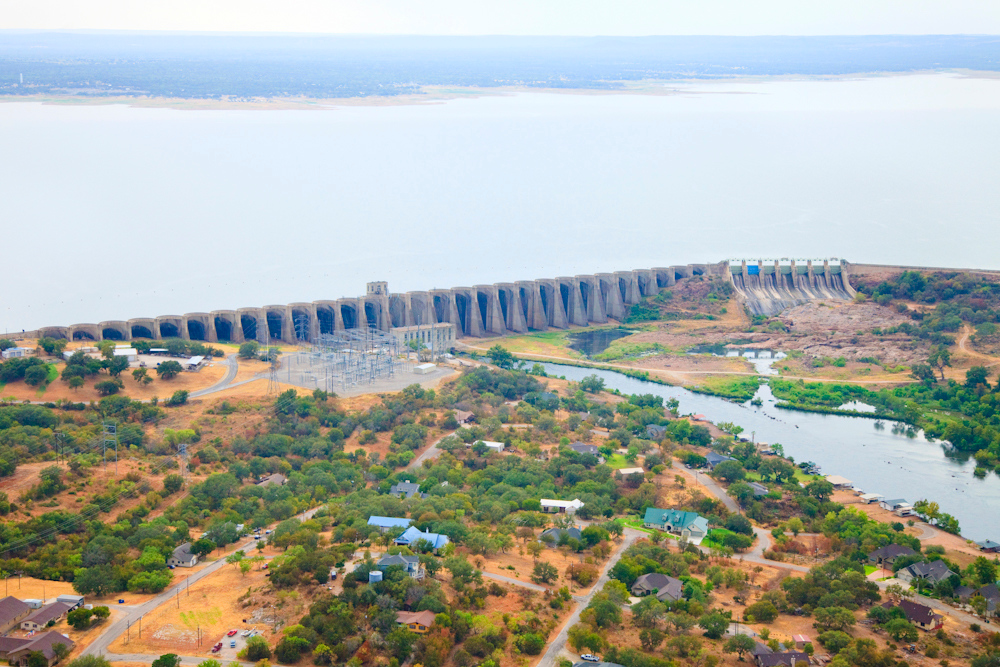 Did you know that river flows and storm runoff originating upstream of Lake Buchanan can take two days or more to reach Mansfield Dam? When the Lower Colorado River Authority releases waters from Buchanan Dam the water may take up to 9 hours to make the roughly 100-mile trip to Mansfield Dam. When water is released at Mansfield Dam, because the terrain is less steep along the 318 mile journey to the Gulf of Mexico, the water can take about six days to reach Bay City just before entering the Gulf.
After the most recent flooding that took place on Lake LBJ and in the Texas Hill Country many residents and property owners are quick to push blame on the LCRA.  The Highland Lakes System was designed for two main objectives: 1) flood control and 2) to generate power.  What many people do not realize is that when dealing with mother nature things are not as easy, predictable or quickly altered and there are so many moving parts when it comes to dealing with flood waters.  Making last minute changes or compensating for historical rainfall can be quite the daunting task.  I applaud the hard working men and women of the LCRA for doing their best to keep us safe!
If you, or someone you know, is interested in purchasing Lake LBJ real estate or would like more information on the Highland Lakes Region give me a call at (512) 786-1515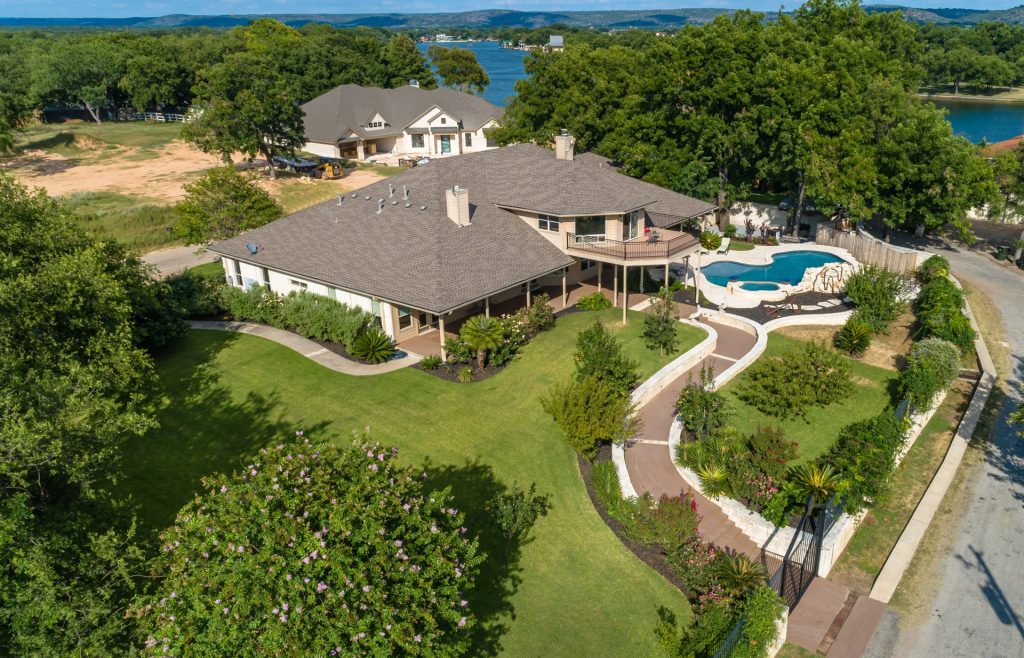 When looking for a real estate investment I prefer properties that produce cash. This extra income can help cover mortgages, other investments, or put a little extra spending money in your pocket each month.  I also prefer properties that I can use from time to time so I get some utility from it.  Short-term rentals accomplish this and, in my opinion, are the future of rental real estate.  With short term rentalss, not only are the rents high, the properties are always kept in a great condition that allows you to stay in your property when its not being rented out.  With a traditional rental property you only see it when its time to make repairs. Under this scenario you get to enjoy the fruits of your labor when the property is not producing.  Lastly I love the fact that properties that do well as STRs are typically in very desirable real estate markets and the potential upside in equity appreciation can be big.
2233 Fredwoods in Kingsland, Texas is hands down the best cash flow opportunity on Lake LBJ in my opinion.  Here are some of the reasons I believe so:
4 beds, 5.5 baths with multiple bonus spaces and HUGE gameroom on second floor
Built across three lots this incredible estate offers lush grounds, privacy and lots of room to spread out…….or add a sand volleyball court to create the ultimate rental home
There is a newly built, extremely high-end swimming pool that is estimated to cost approx $250,000 and yes this has all the bells and whistles: Grotto, jacuzzi, waterfall feature and the pool can be heated for year around enjoyment.
The current owners just finished completion on a 2 stall steel and concrete boat dock which allows the owner to use one slip for themselves and the second for guests and rentals. Having a designated boat dock for a renter is a huge plus and will attract good clientele.
This property is currently being operated a STR being rented fro $800 / night but to me its not being maximized. If I bought it I would do the following renovations:
Install new paint throughout including cabinets
Install new floors throughout
update 3 bathrooms (new tile only)
Install new backsplash in kitchen
Purchase NEW FURNISHINGS for entire home – This is going to be the biggest expense but is also the most critical.  This house has so much great living space and it needs to be accentuated with awesome furniture.  The outdoor living area just needs an upgrade to furnishings to create the ultimate lake escape.
This property is listed at $985,000 and the sellers will negotiate.  Believe me when I say that this is a great way to invest in Lake LBJ real estate and the best cash flow opportunity anywhere on the lake.  Give me a call for more info at (512) 786-1515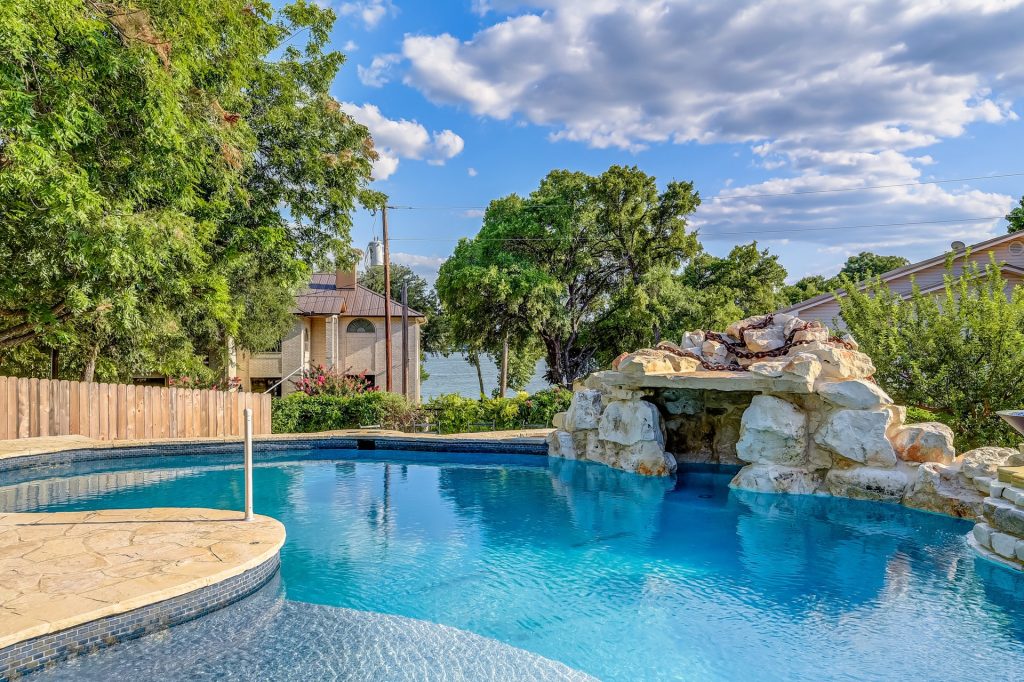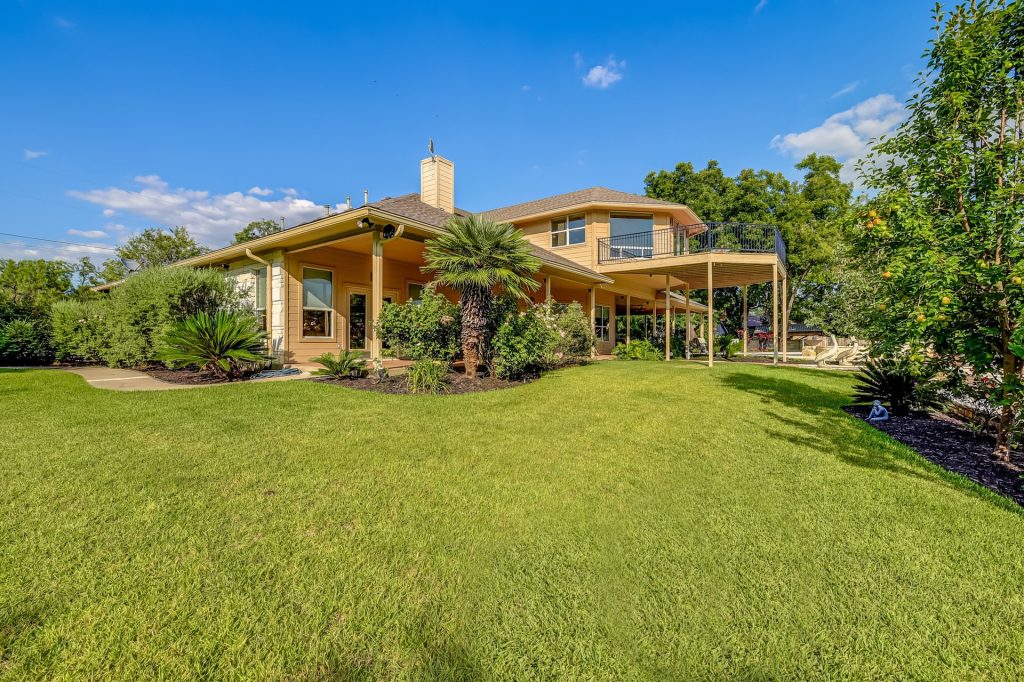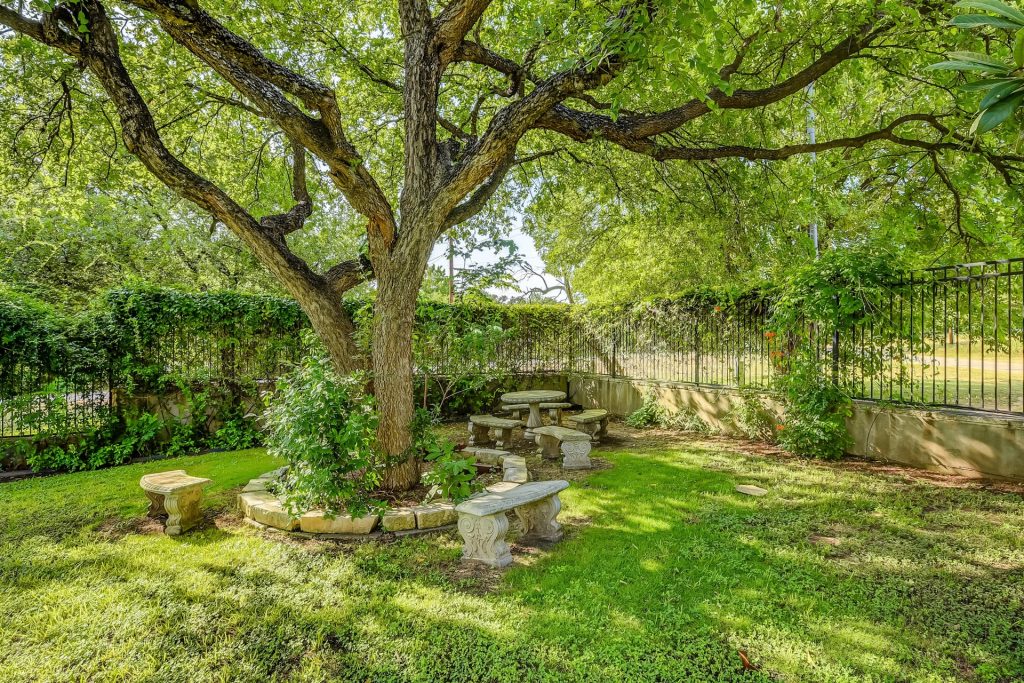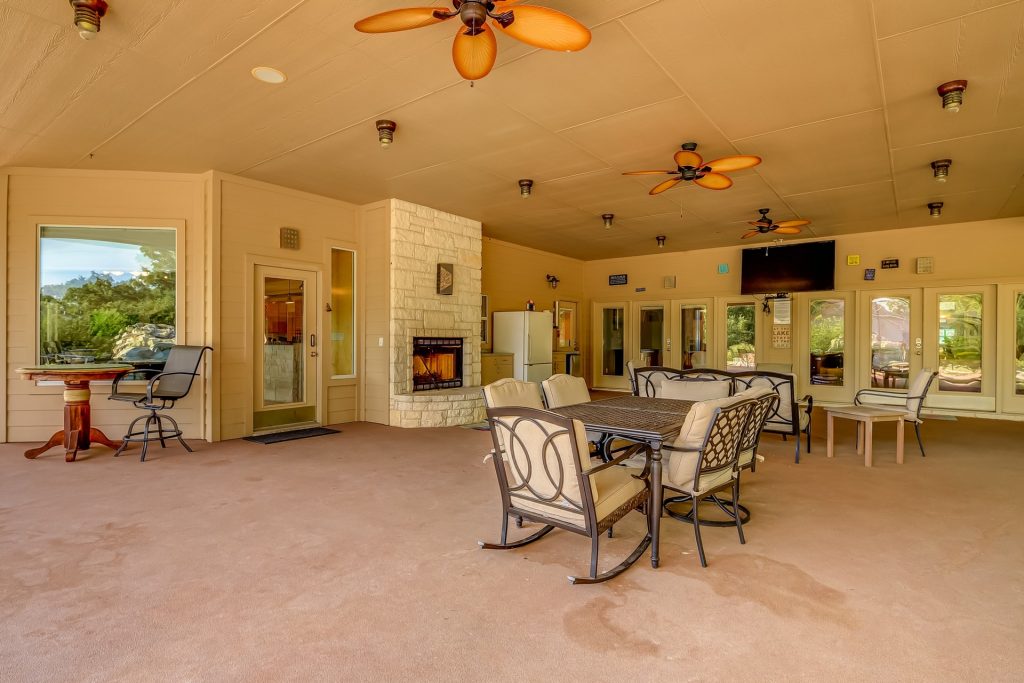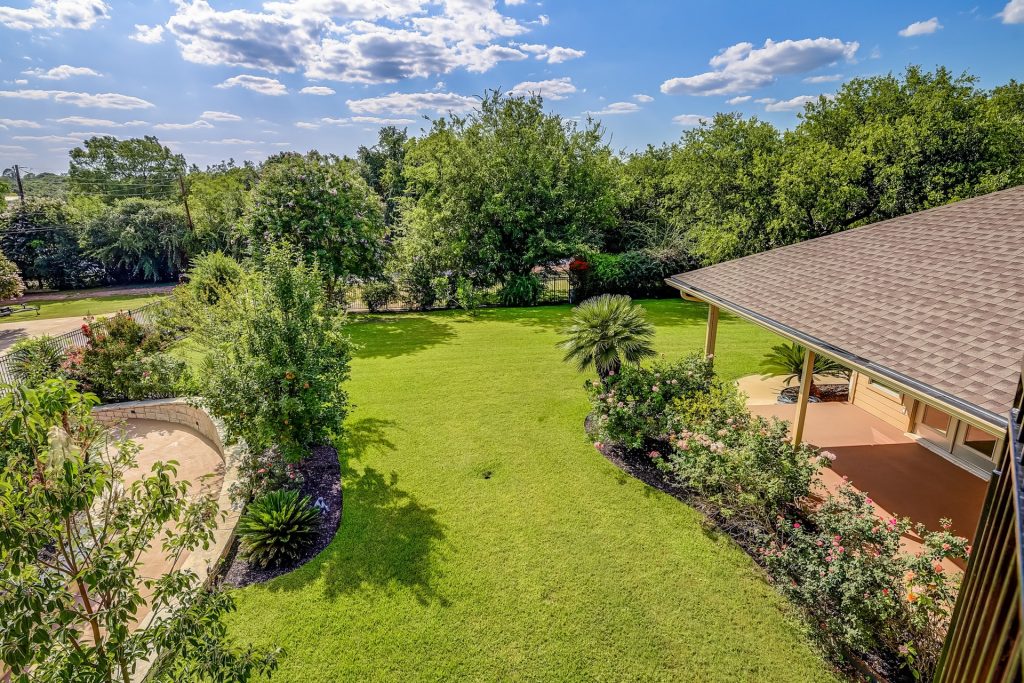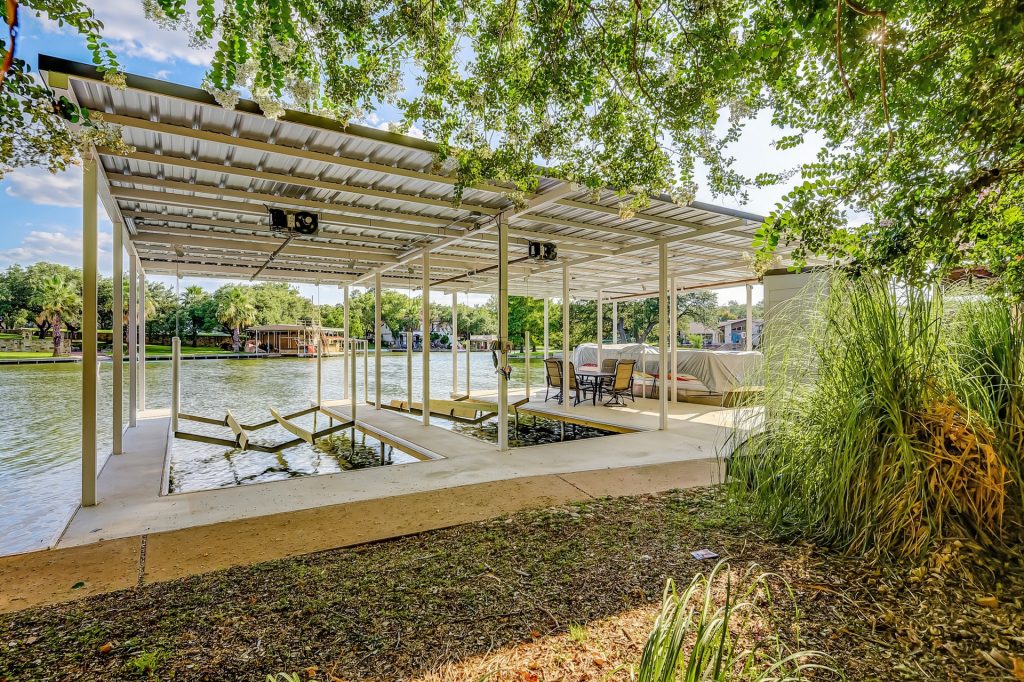 Check out our newest Television Commercial airing on Northland Cable on Lake LBJ.  Broker Eric Carvajal discusses how we spend more money on marketing then our competitors to gain exposure for our customers and sell their waterfront homes on Lake LBJ for top dollar. If you are looking to buy or sale Lake Lbj real estate give me a call at (512) 786-1515