The Lake LBJ Real Estate blog
Check out our newest Television Commercial airing on Northland Cable on Lake LBJ.  Broker Eric Carvajal discusses how we spend more money on marketing then our competitors to gain exposure for our customers and sell their waterfront homes on Lake LBJ for top dollar. If you are looking to buy or sale Lake Lbj real estate give me a call at (512) 786-1515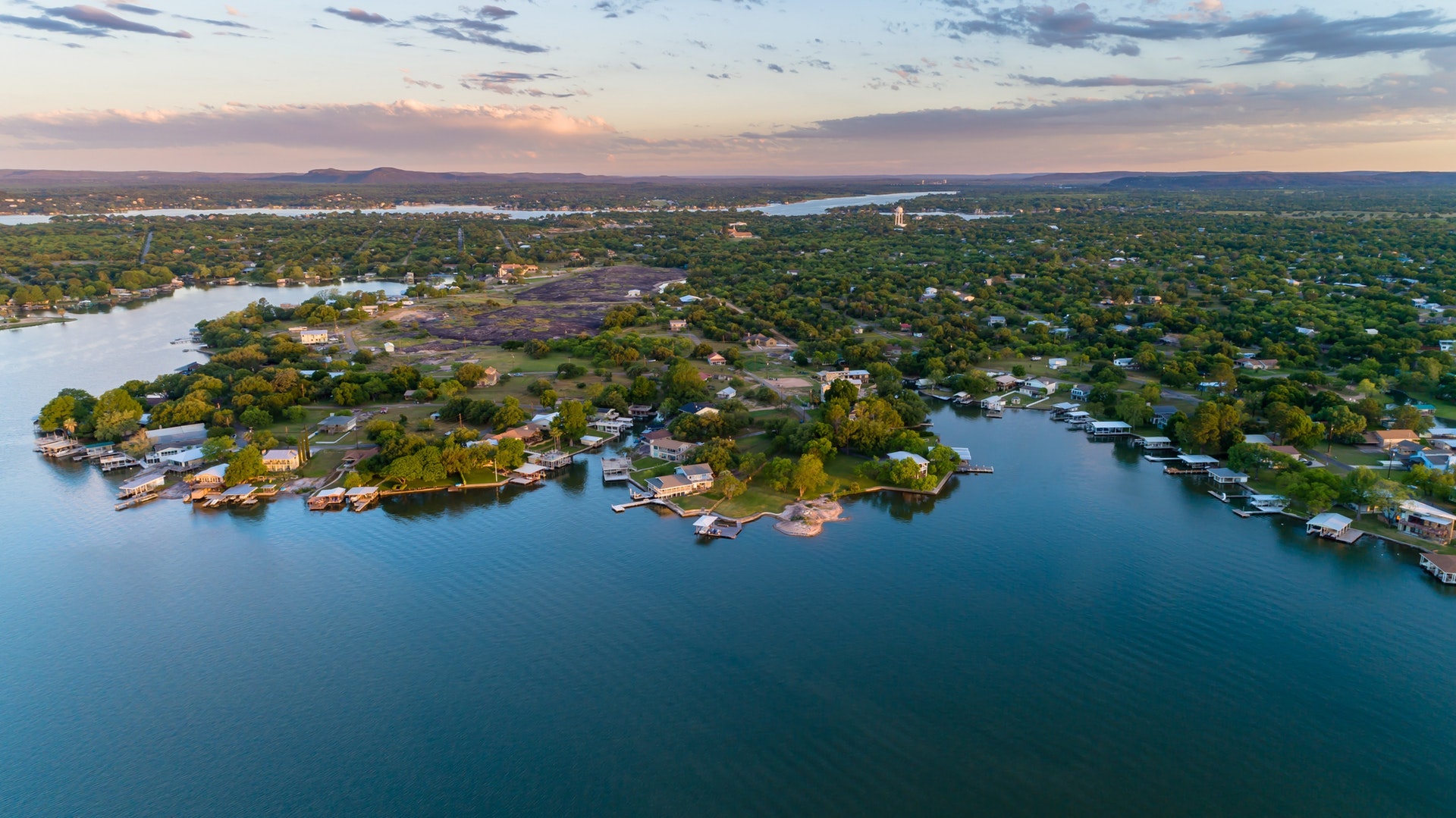 Right now is a great time to enter the real estate market on Lake LBJ.  The end of the summer is usually a self imposed deadline for waterfront sellers and the news lately has been extremely negative pointing in the direction of a recession.  The truth is that there is so much cash in Texas its really hard to imagine any real drop in real estate values.  If prices were to drop property would get swooped up very quickly as there is a high demand for good real estate.  Interest rates are extremely low making borrowing both easy and affordable and in times when people are worried about the economy real estate is typically seen as a safe haven place to park money.
All that being said, when the mainstream media plays recession pieces on repeat 24 hours a day people begin to believe its true, which for people already trying to sell this adds to the motivation.  My advice is to throw around some offers and see who is willing to play ball.  I can help you with that.
Give me a call today to discuss Lake LBJ real estate and investment opportunities in the Texas Hill Country.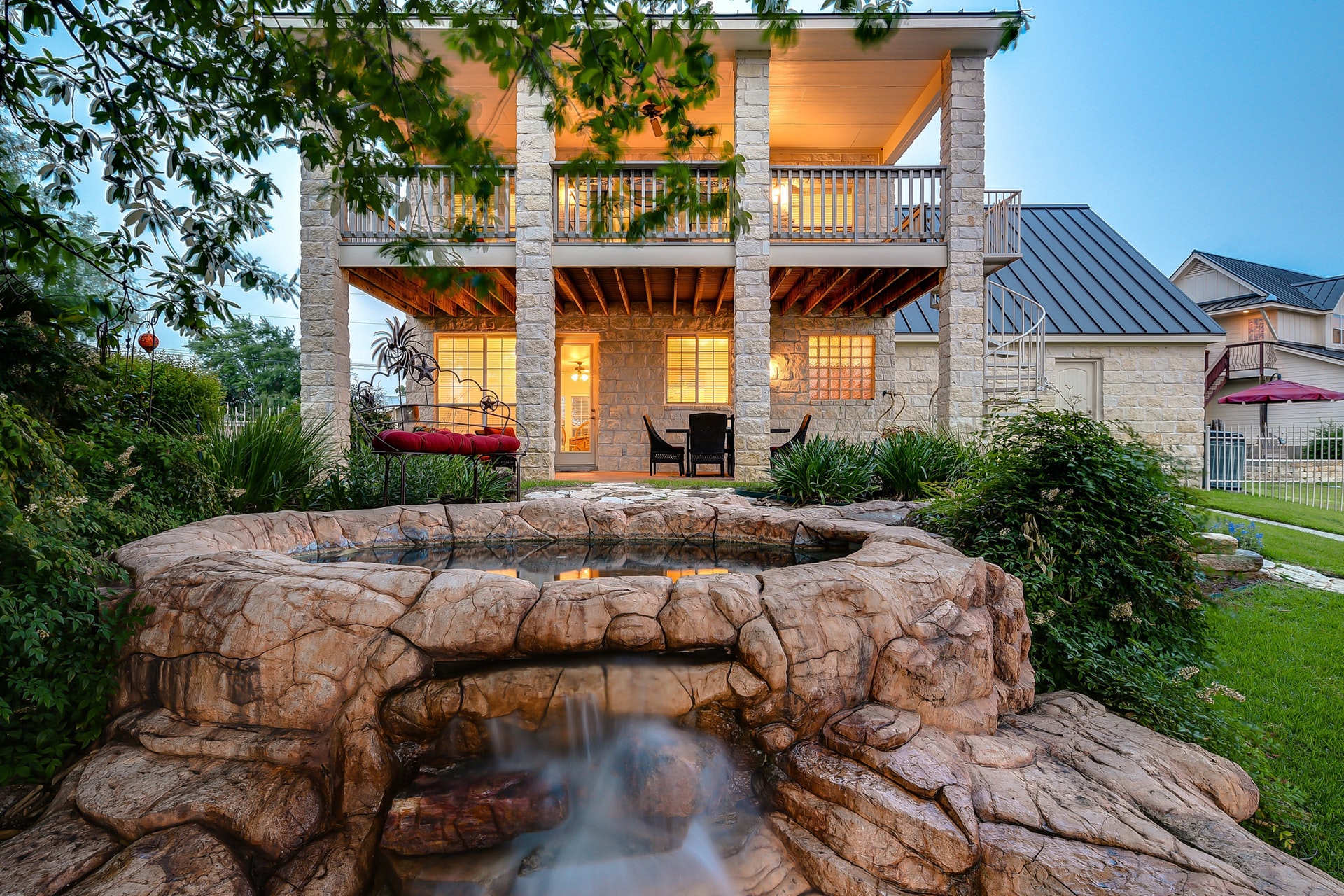 Big Price Reduction at 429 Oak Rock Point in Oak Ridge Estates (Horseshoe Bay, Texas).  This amazing property built across 3 lots was originally priced at $1,300,000 and has now been reduced $100,000 to $1,200,000.  If you are looking for a deal, in a great location and that allows short term rentals this is a great option. Contact me at (512) 786-1515 for more information or to learn more about Horseshoe Bay Real Estate .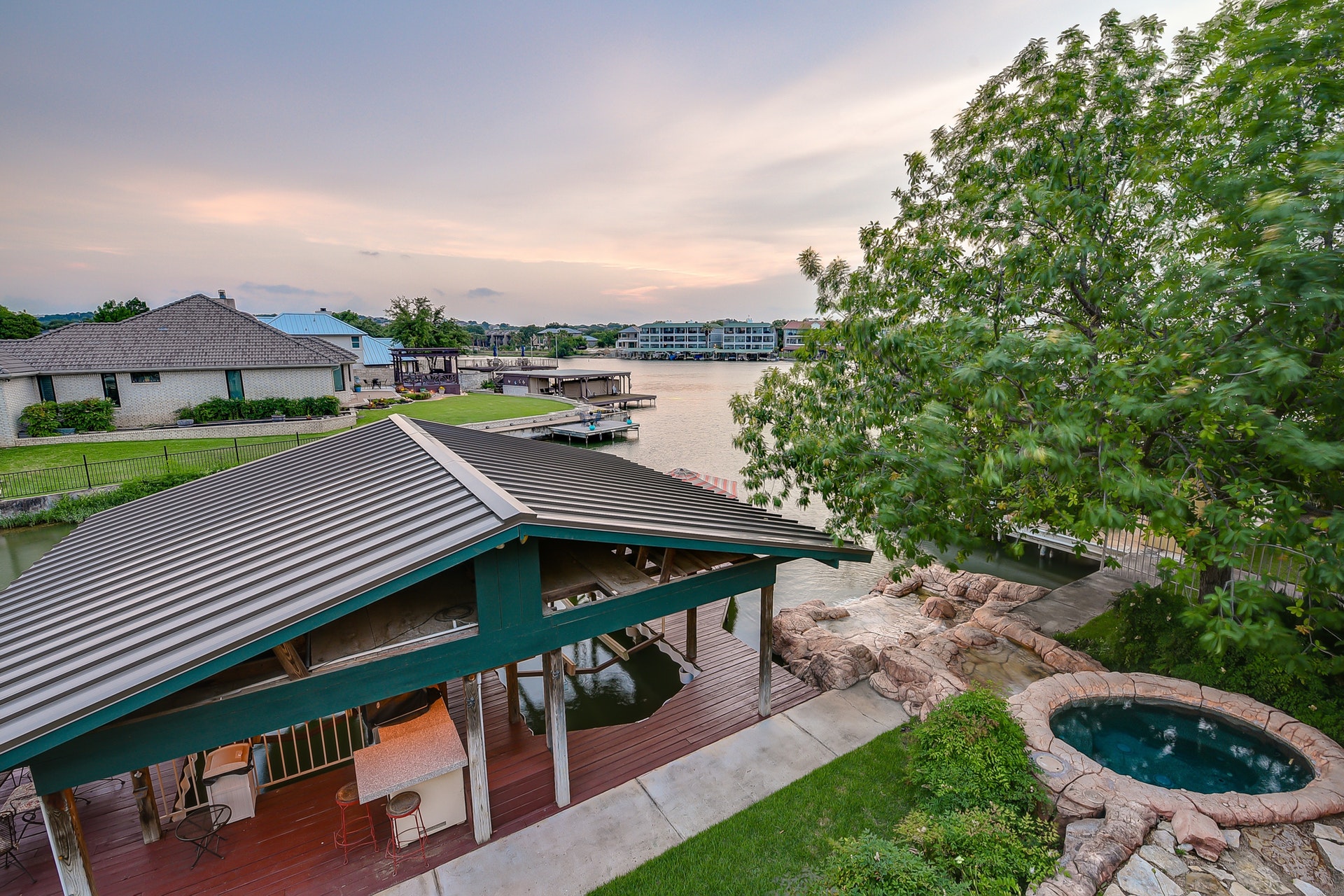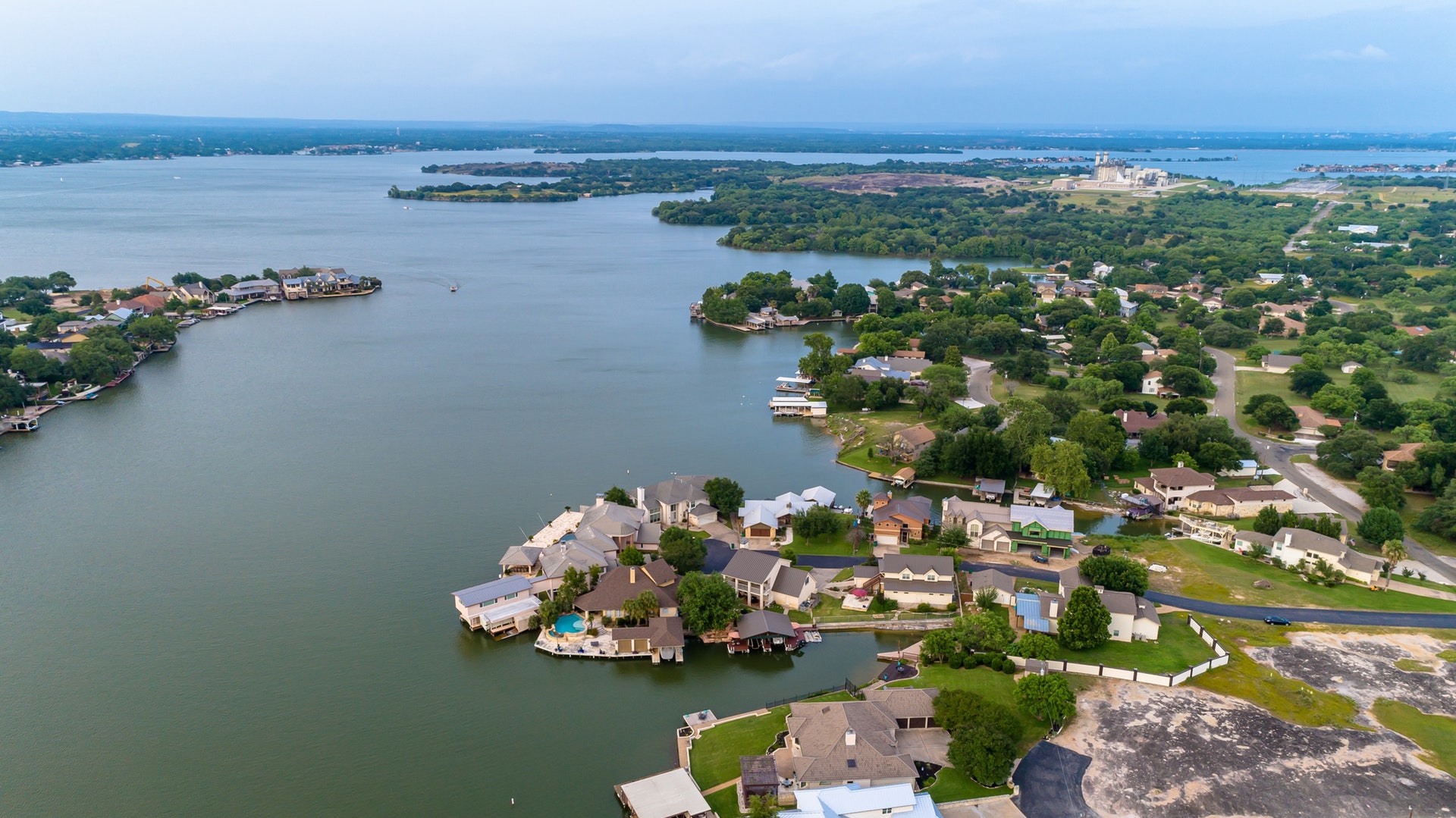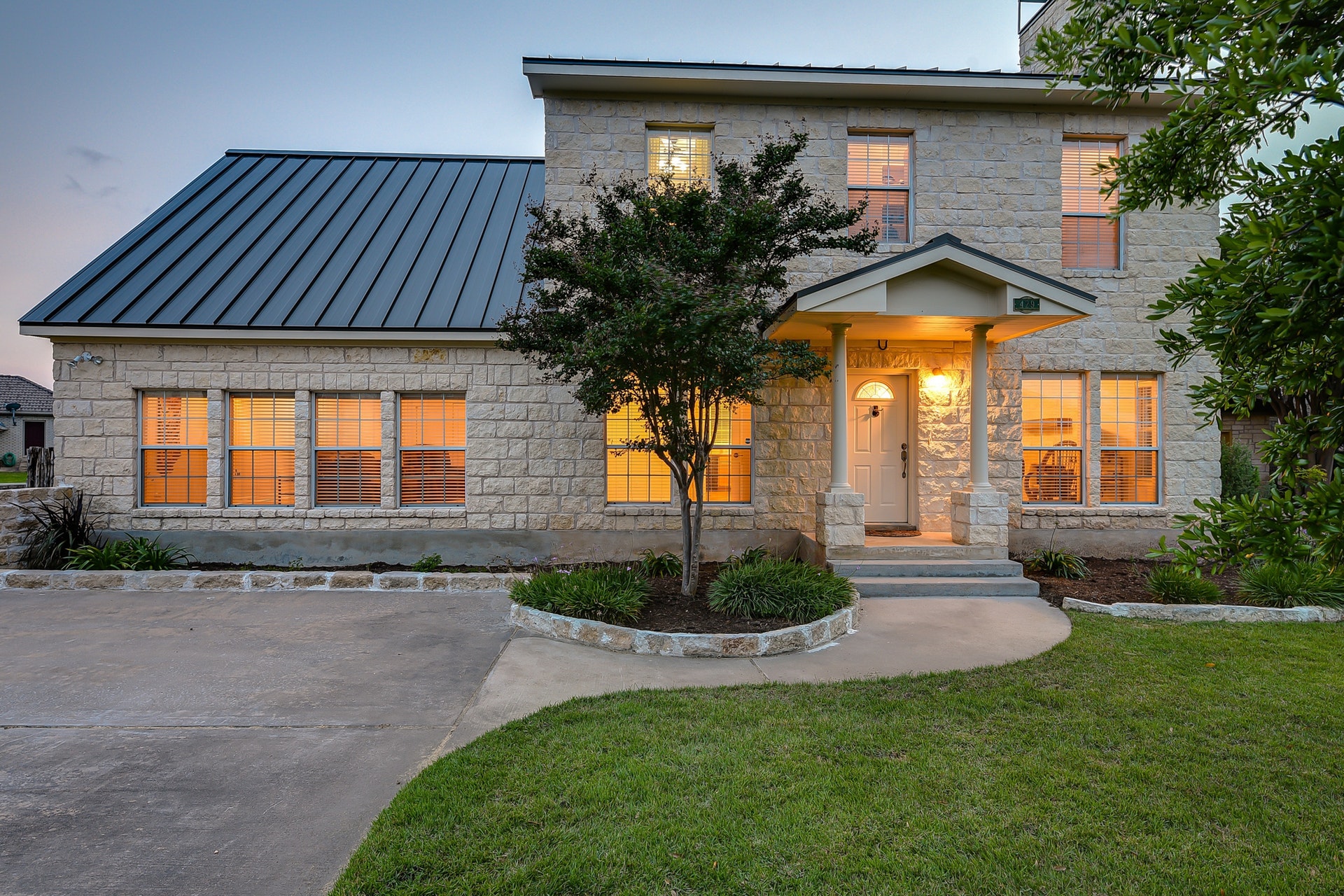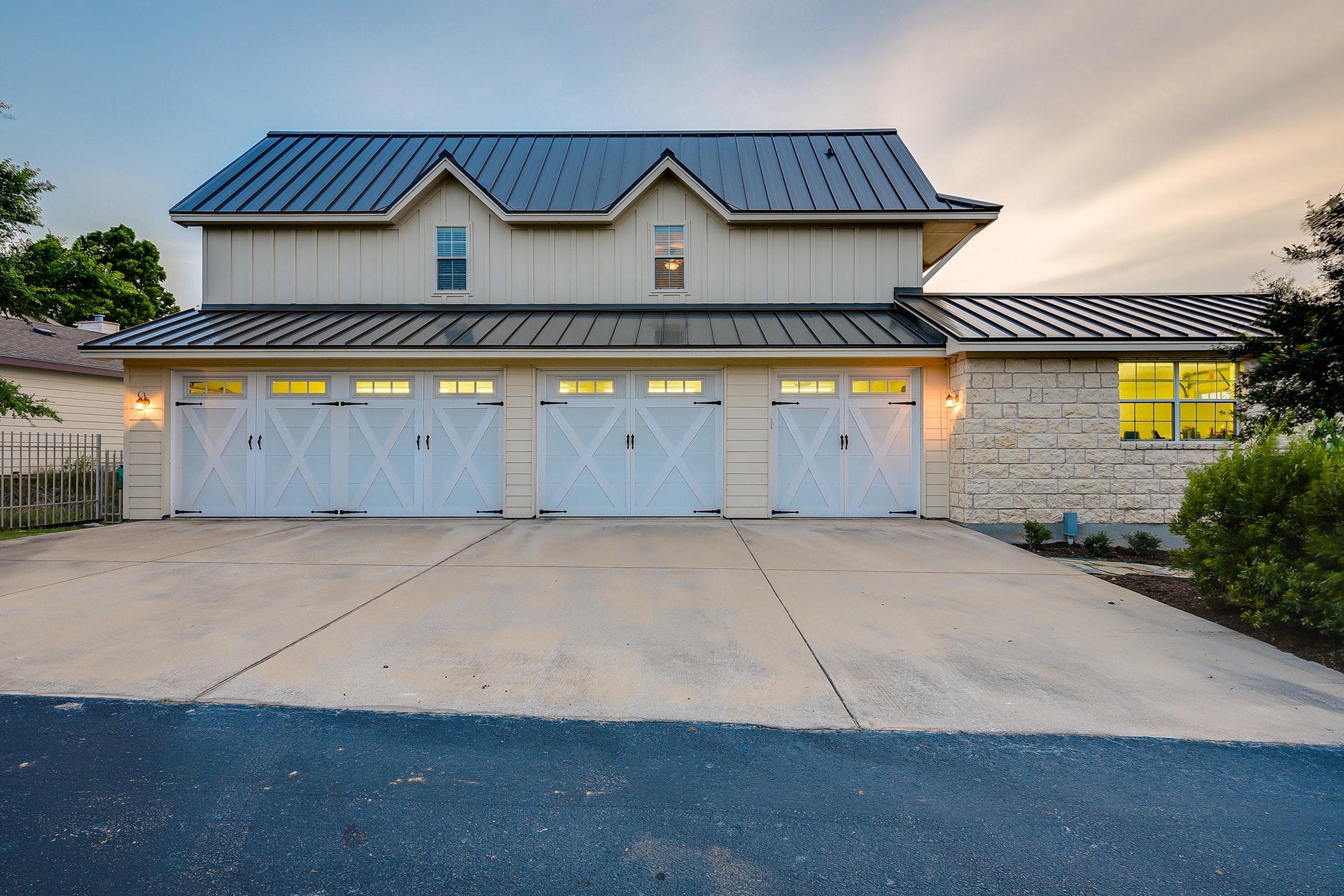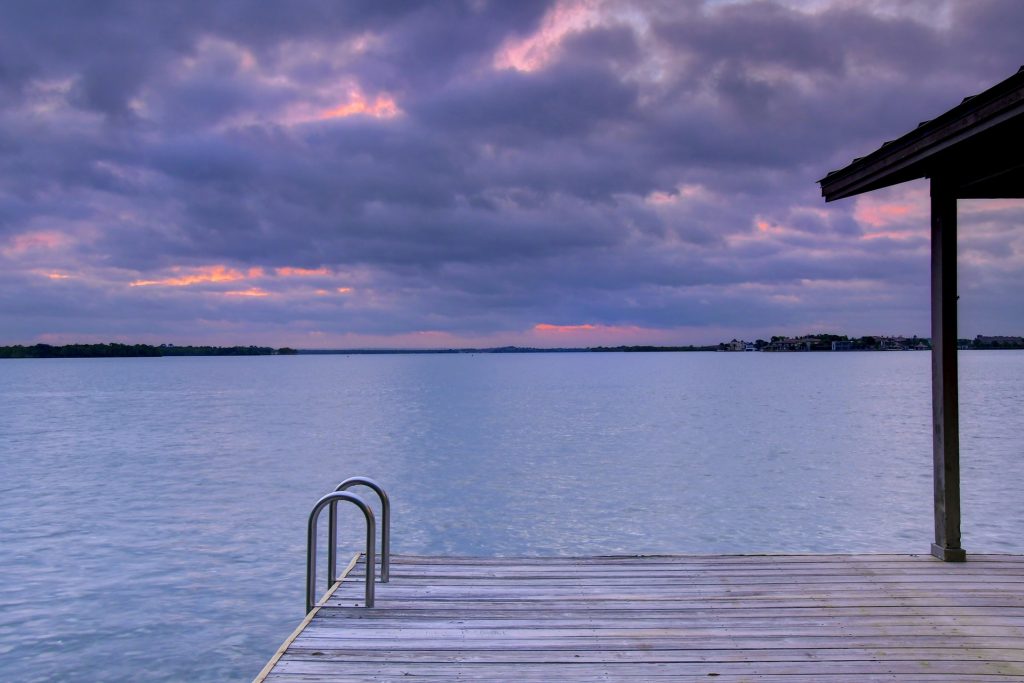 In the day and age of the internet real estate seems to be plastered everywhere providing no privacy for buyers and sellers.  Lately I have found that keeping properties out of MLS is a great strategy when selling a home in the current environment.  Here are a few reasons why this strategy can be great for buyers and sellers:
Low Tax Appraisal Value – Often times properties are appraised by the county for lower than their market value.  When properties are put in MLS, Zillow, Realtor.com etc the sale price is recorded and this becomes public information giving appraisal districts data to start charging more for you and your neighbors
Days on Market – when a property is kept out of MLS the days on market is always zero. There is no one recording the number of days on market and so the listing is essentially new whenever a buyer sees it.  Days on market can make a property look worn out or stale and cause buyers to steer clear or low ball.
Exclusivity – we all know that buyers like some exclusivity. They like having access to things that no one else has access too.  When we keep a property out of MLS but make it available to qualified buyers they feel like they are getting inside access and because everyone wants inside access this can help a property look and feel like a special opportunity.
Privacy – many of my customers are private people and do not want their life put online.  Keeping listings out of MLS prevents nosy neighbors from getting the inside scoop and keeps your business between you and the buyer.
If you are looking to buy or sale Lake LBJ real estate give me a call.  Id love to show you some of our newest listings that are not listed in MLS and help you buy right on the lake. Talk soon
Eric Carvajal
TREC # 0551482
eric

carvajalgroup

com
A meeting to address sand and sediment build-up in Lake LBJ including the Llano River and Sandy Creek was held June 6, 2019 at the Horseshoe Bay POA building at Quail Point.
Llano County Commissioner Precinct 1 Peter Jones facilitated the meeting and opened with a moment of silence to commemorate fallen military on the 75th anniversary of D-Day.
Multiple lake communities were represented among the 65 attendees including the Cities of Horseshoe Bay with the Trails, Sunrise Beach Village and Granite Shoals, and the communities of Kingsland, Bridgepoint, Sandy Harbor, Oak Ridge Estates, Blue Lake, the Cold Spring business on Lake Marble Falls and Burnet County Commissioner Joe Don Dockery and Llano County Commissioner Mike Sandoval. All acknowledged the need to address this problem.,
Fermin Ortiz and Larry Black, Llano County residents, were presenters who have spent considerable time meeting with government agencies, hydrologists and environmental engineers.
Their findings are that the Lower Colorado River Authority (LCRA) is not mandated nor funded to provide for the dredging of Lake LBJ but could be supportive in this endeavor. Fermin and Larry had contacted Texas A & M Institute of Dredging, University of Texas School of Engineering and dredging companies as well as a retired director of the Port of Corpus Cristy who had the responsibility of dredging the Port for 40 years.
In November 2018 a seminar was held by experts on Riparian restoration. Riparian is the bank of rivers and creeks which can be restored over time by planting appropriate plants along the riparian areas, that when taken root, hold back sand to create a well-defined river flow which would slow down the amount of sand flowing into the lake in future flooding events. Experimental planting took place early this year by volunteers on Sandy Creek
Research has also been conducted on the many grants that may be available.
It was proposed that Lake LBJ communities form and participate in a community alliance and create a 501(c) 3 non-profit organization called Alliance for Lake LBJ with the acronym of ALL.
ALL would establish a board comprised of members of the various Lake LBJ communities who determine the mission statement, by-laws, and determine action to be taken.
It was proposed that the ALL board would target raising $1 million to pay dredging companies to dredge identified parts of Lake LBJ. It is expected that ALL would raise $250,000 from donations and the balance from grants.
After support and funding is secured, ALL shall request bids from reputable dredging companies for the removal of sand. The contracted company would extract the sand and sell it to an existing sand processing plant currently in operation. After a negotiated timeline, a percentage of the net profits shall be paid to ALL. Those proceeds would then be held for future flood mitigation, emergency support in a flooding event or other Lake LBJ related expenses. The contracted company shall secure all necessary permits with the support of ALL.
The first step was to determine the interest in this approach by the Lake LBJ communities. This was voted on by a show on hands by those in attendance, which passed unanimously by all that voted with not a single vote against expressed.
The meeting concluded with Fermin Ortiz and Larry Black agreeing to move forward with the creation of a 501(3) and encourage participation by Lake LBJ communities on the ALL board and in the organization.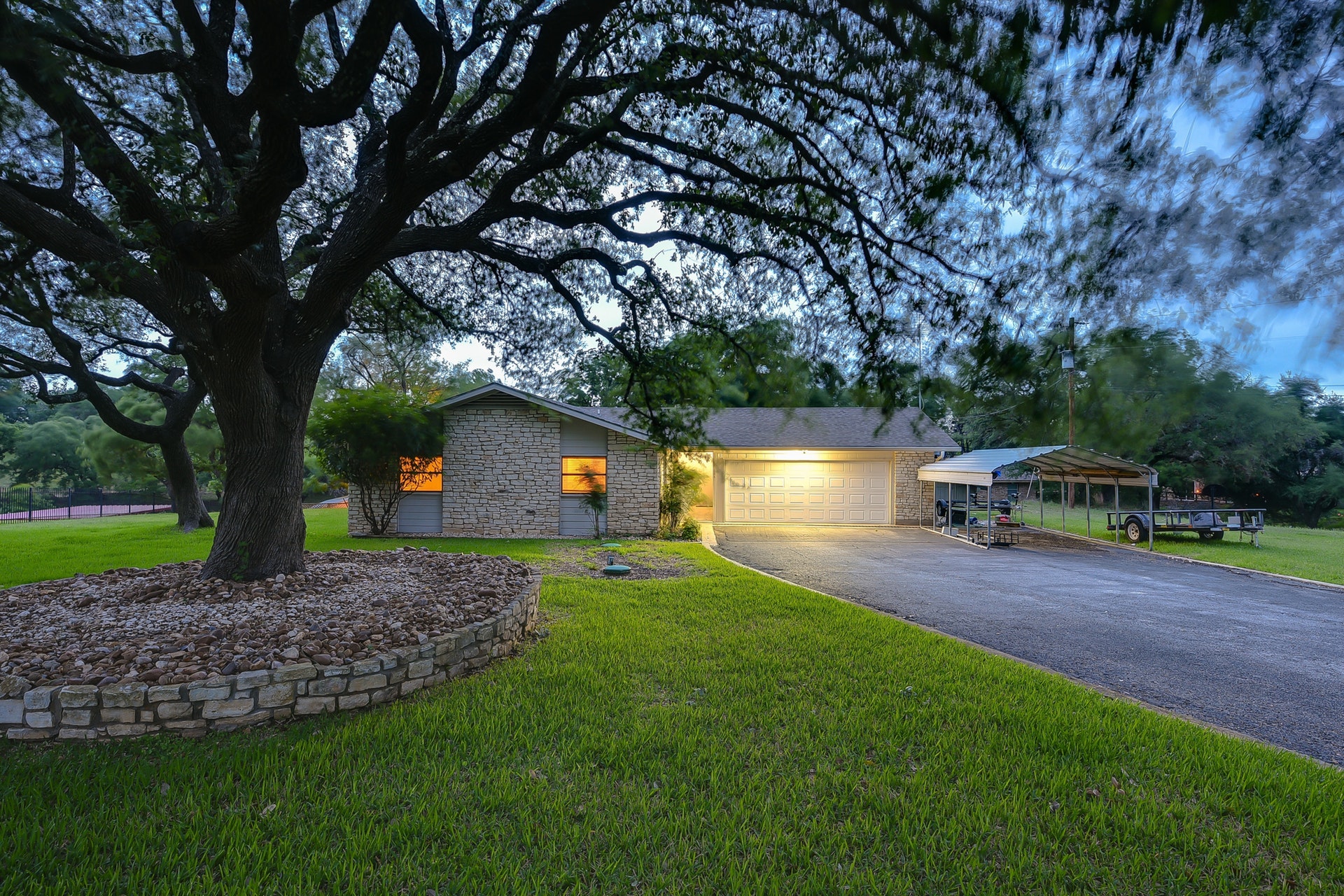 108 Tempe Granite Shoals, Texas 78654 – $599,000
Incredible one-story Lake LBJ single story home built across two lots in this ideal and scenic part of Granite Shoals! Located across the street from private ranch land this small enclave of homes is known as one of the best parts of Granite Shoals and touts some of the finest waterfront properties on the entire lake. With a total of 104 feet of waterfront just a short trip off one of the best ski coves on the lake, this prime waterfront location is just what you need to enjoy all Lake LBJ has to offer. The double lot really gives you the space and privacy that is so hard to find in this price point. This home could benefit from cosmetic upgrading but offers a ideal floor plan for you to run with and is very livable in its existing condition. Great opportunity to buy and use and upgrade over time as budget permits. The outdoor living space will blow you away with covered outdoor Cabana, full masonry fireplace and lots of deck space and seating area to really enjoy Lake LBJ with family and friends. This property comes with a fully-enclosed, one stall boat dock with hydraulic lift and a single wave runner lift with ample room to add more. Did I mention the grandfathered water well? The price has been aggressively reduced to $599,000 and I believe this is the best deal under $600k on Lake LBJ. This fantastic piece of Lake LBJ Real Estate is oozing with potential and is a real investment opportunity.
Quick Specs:
Price: $599,000
Lot size: .74 acres
Waterfront Feet: 104
House Size: 1938 sq ft with 3 bedrooms and two full baths
Year Built: 1978
Location: Granite Shoals on Lake LBJ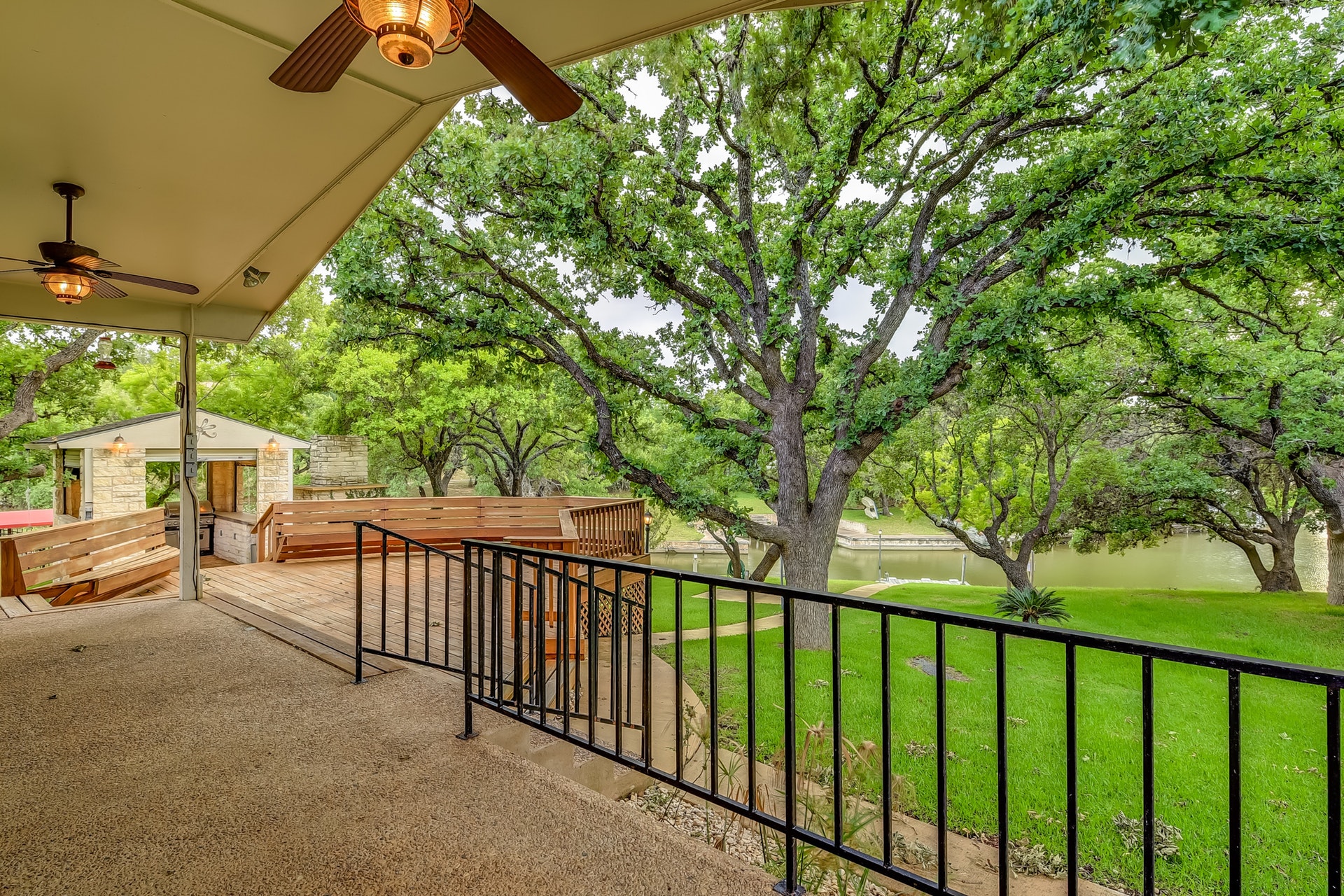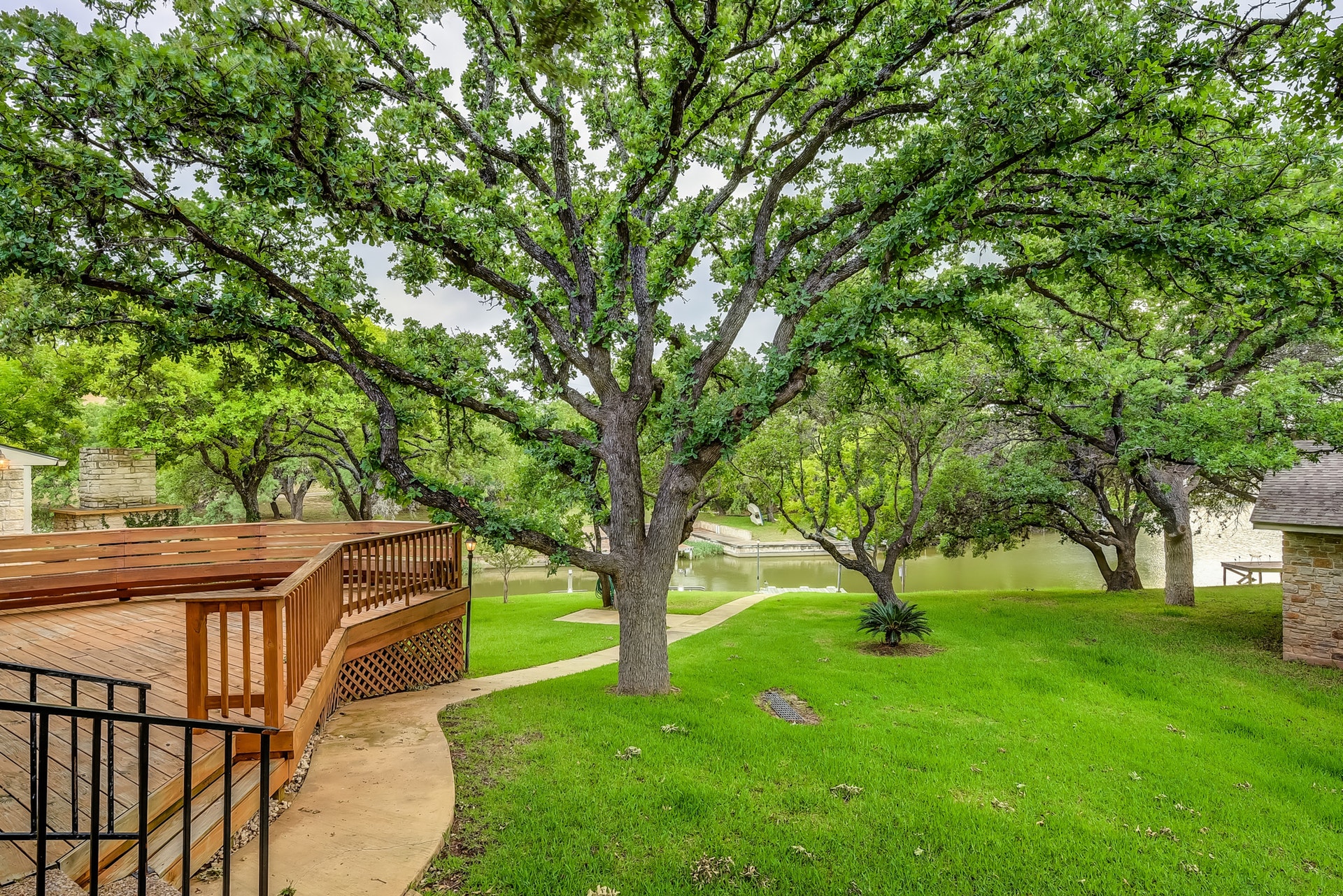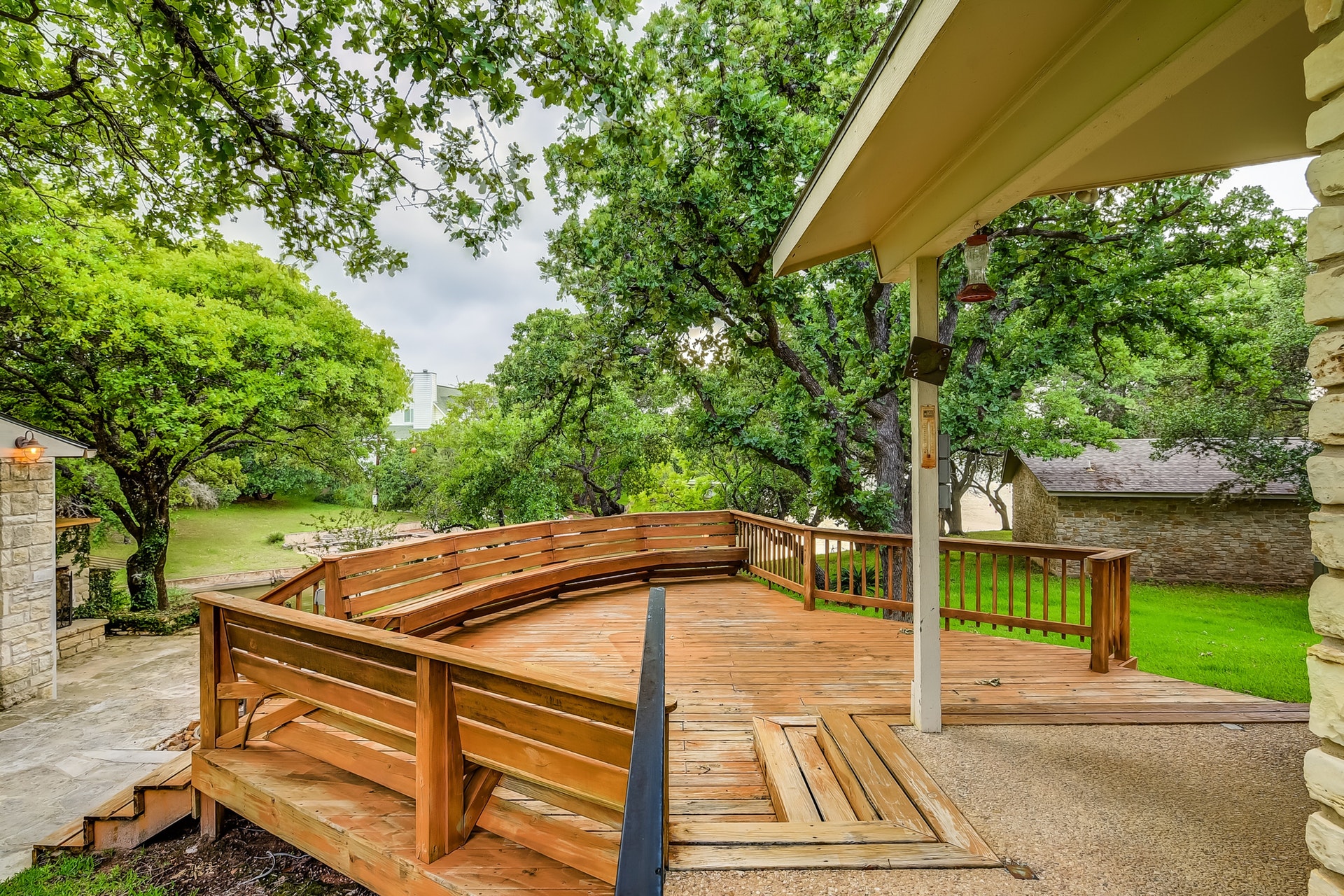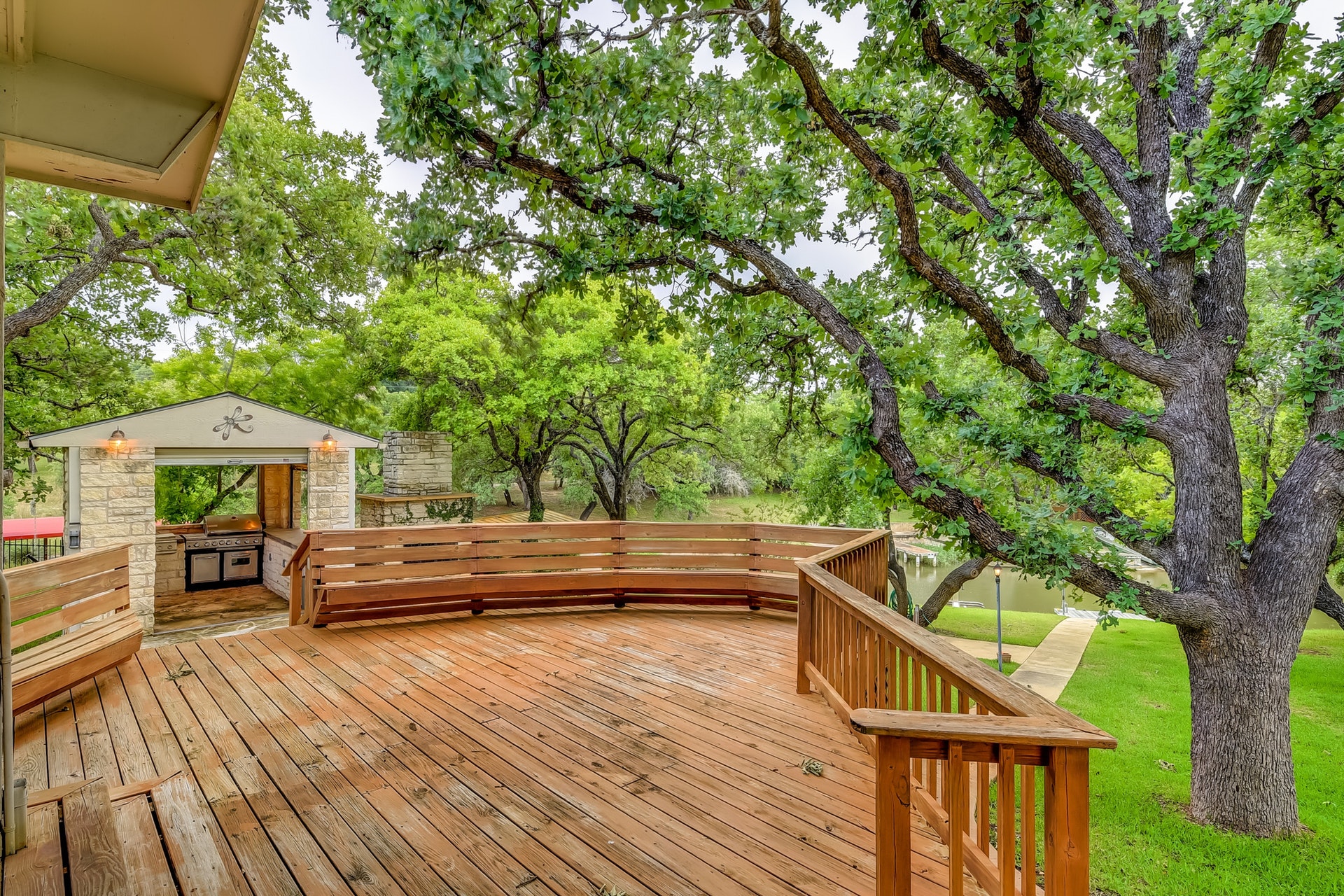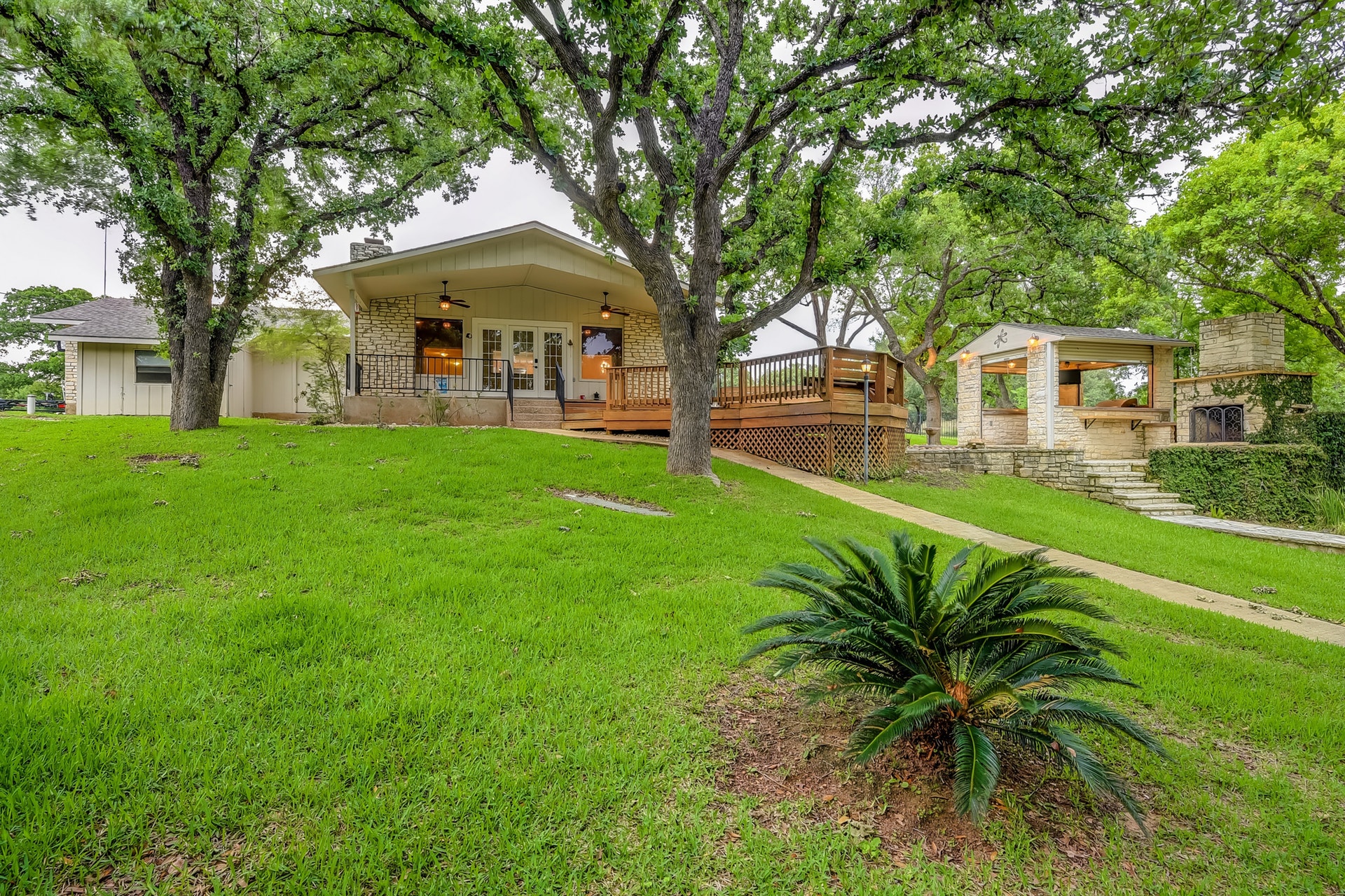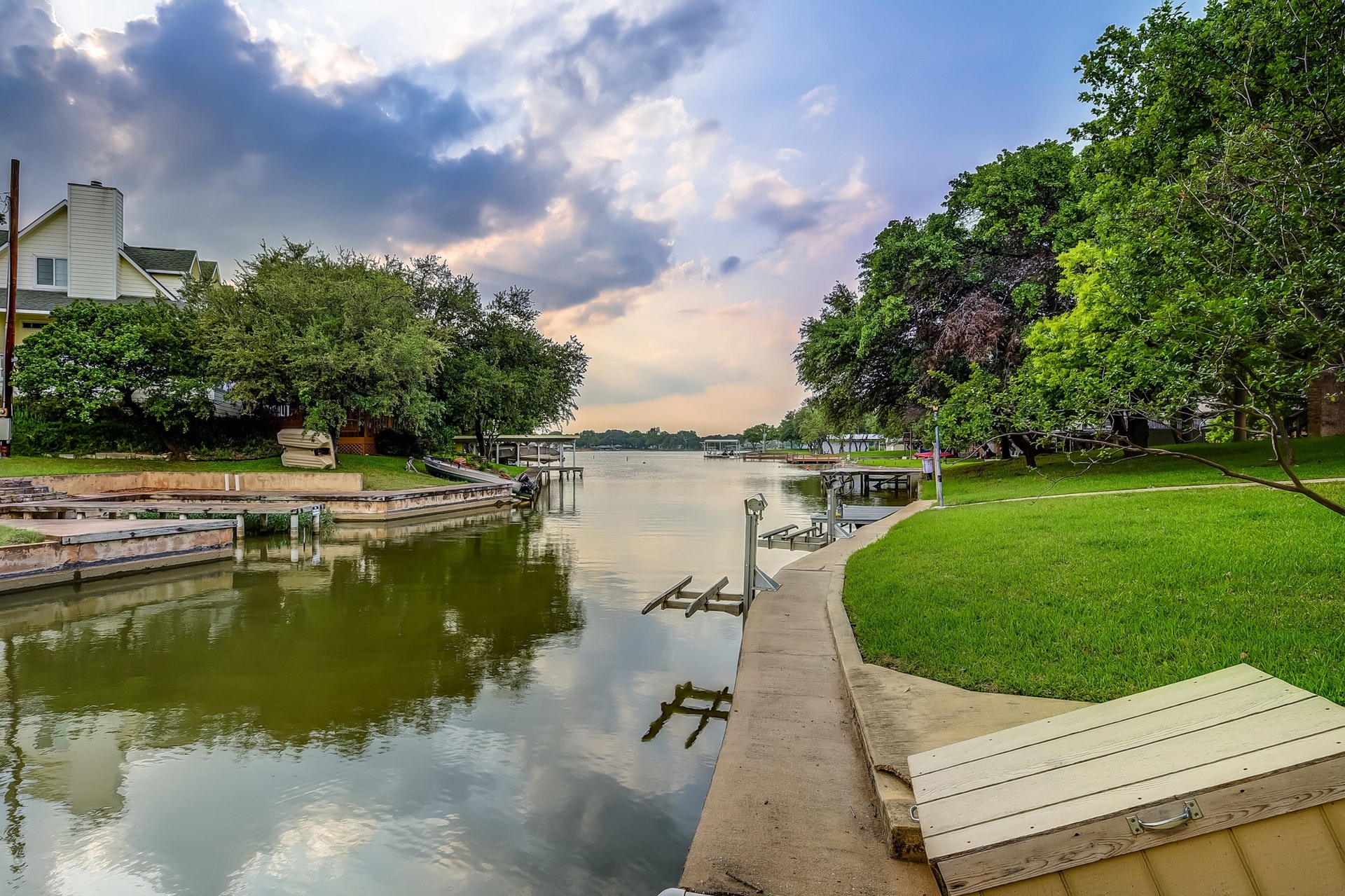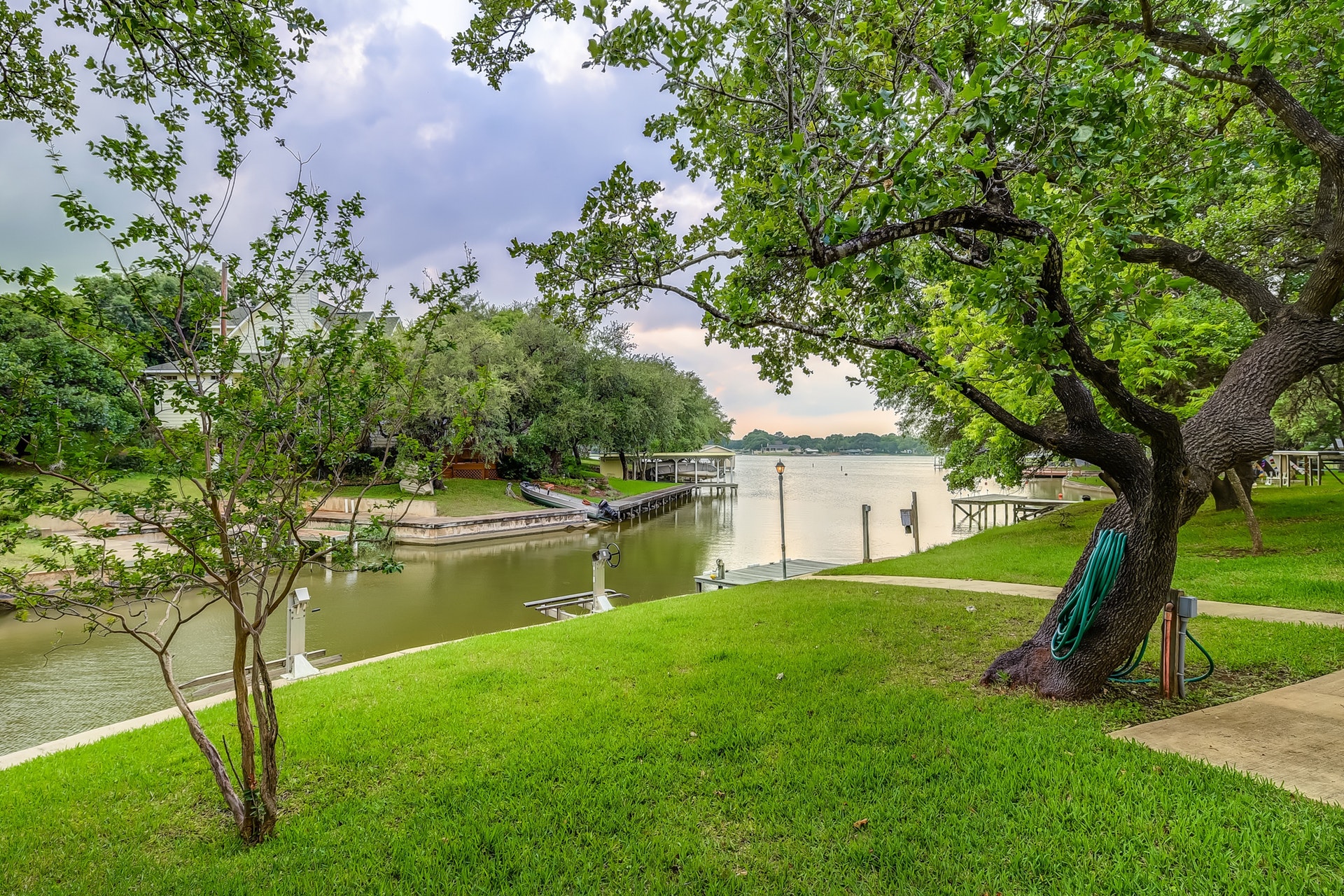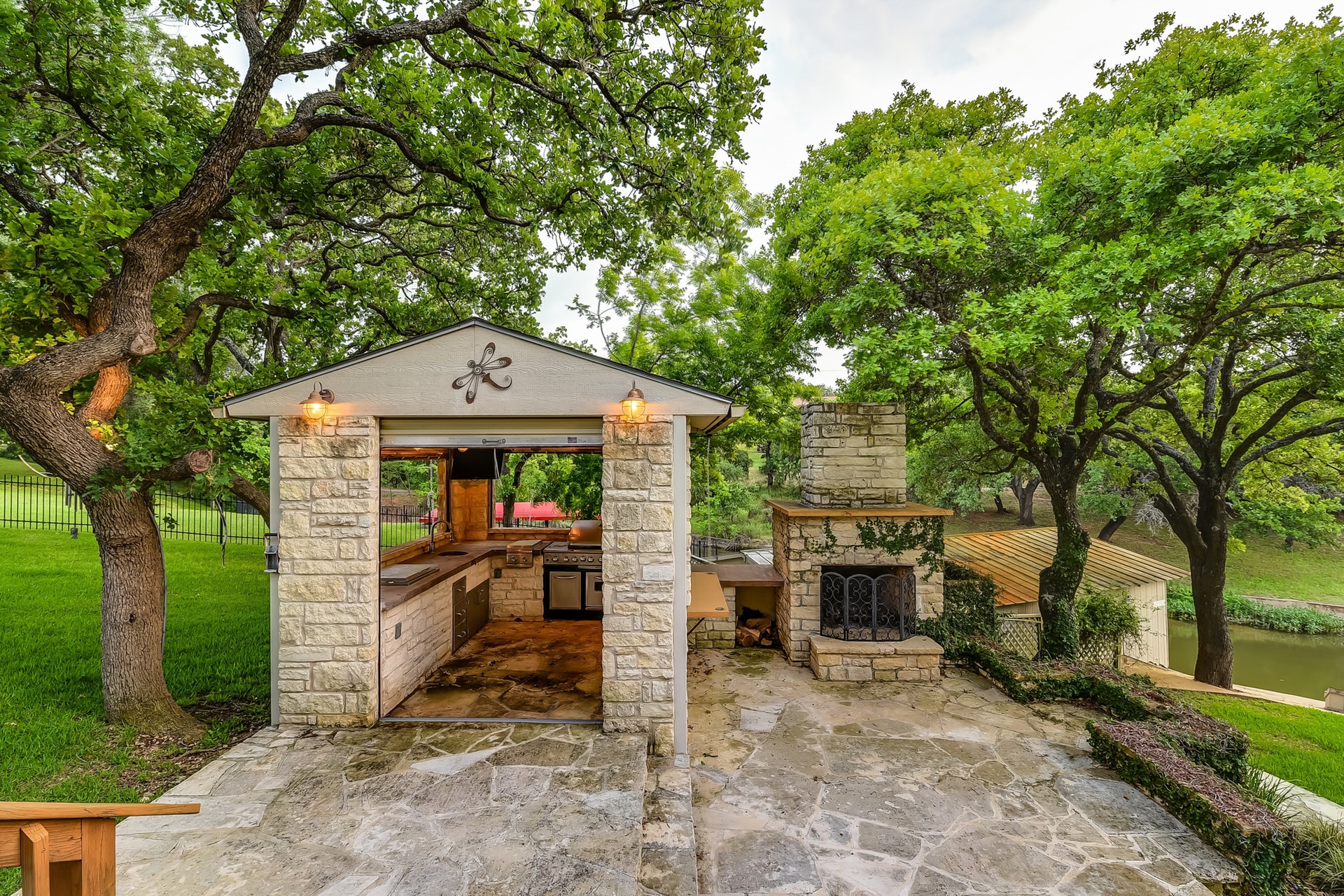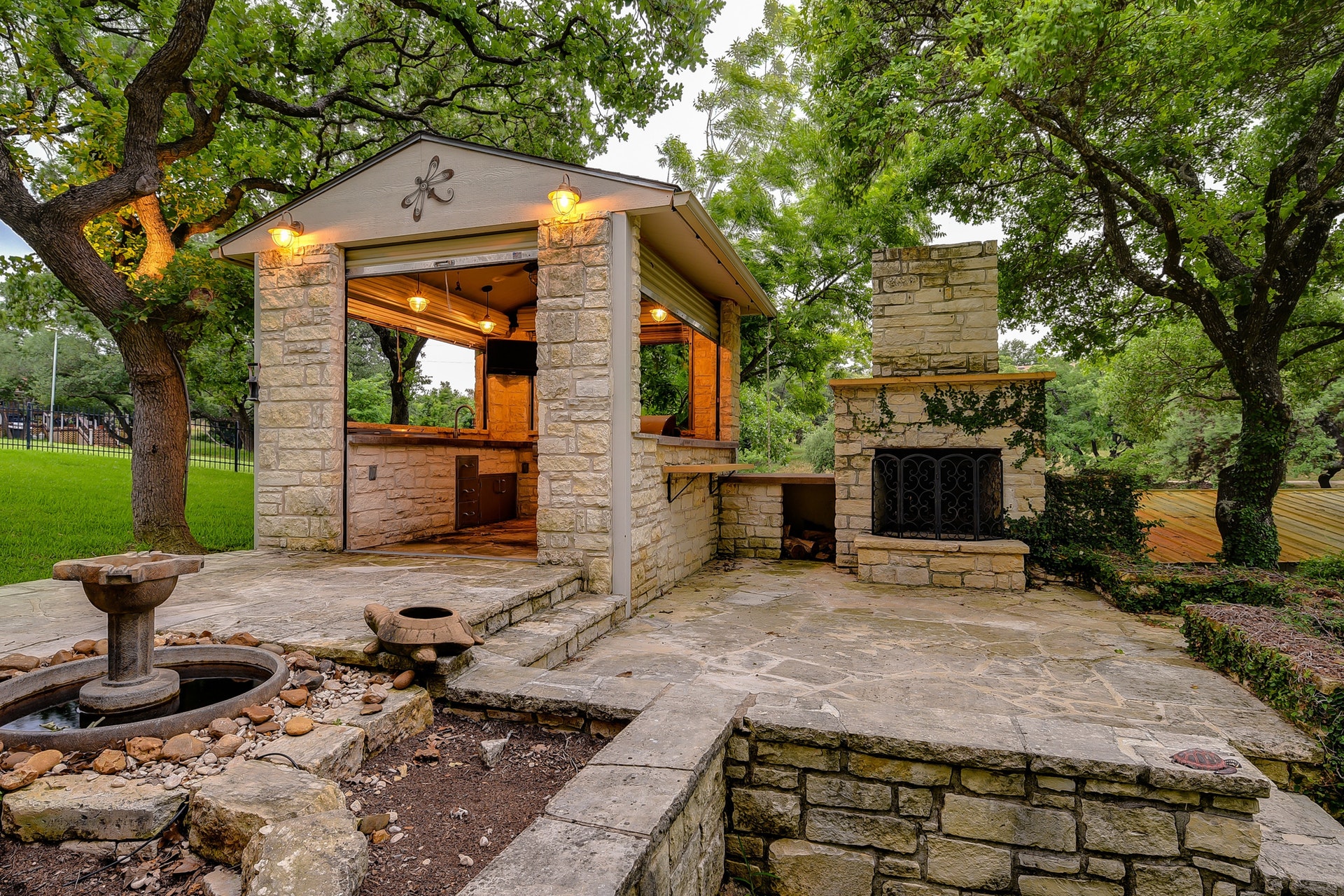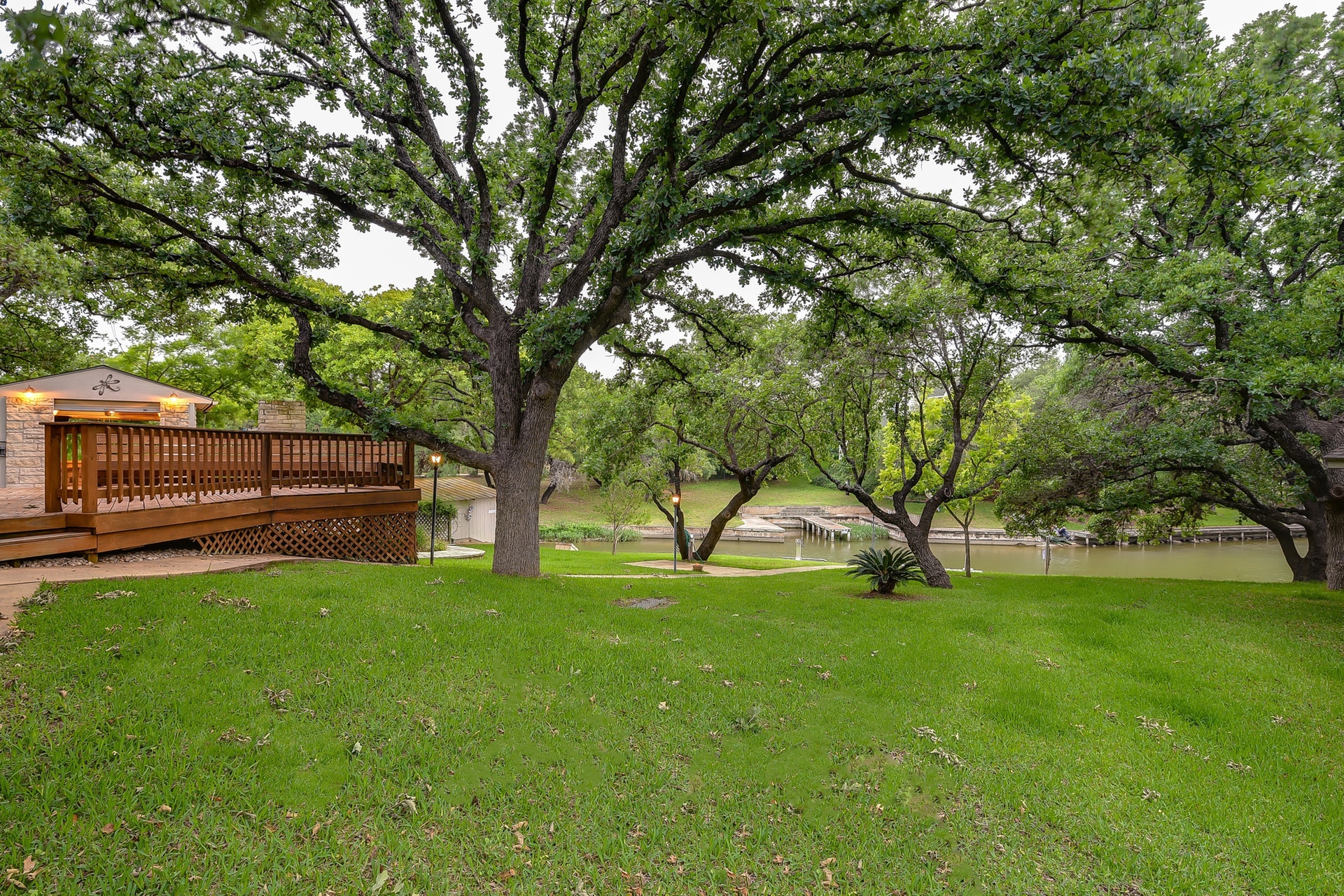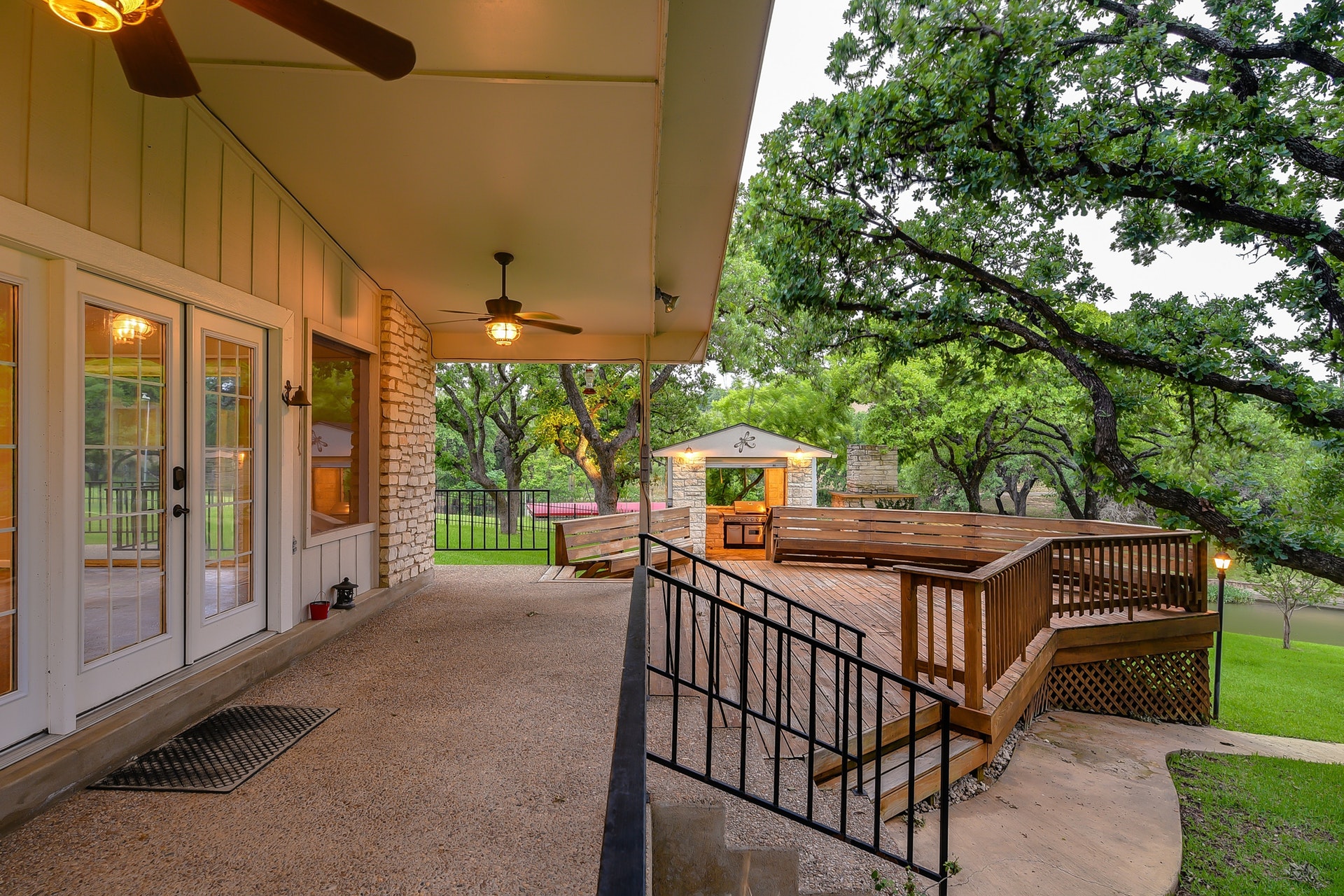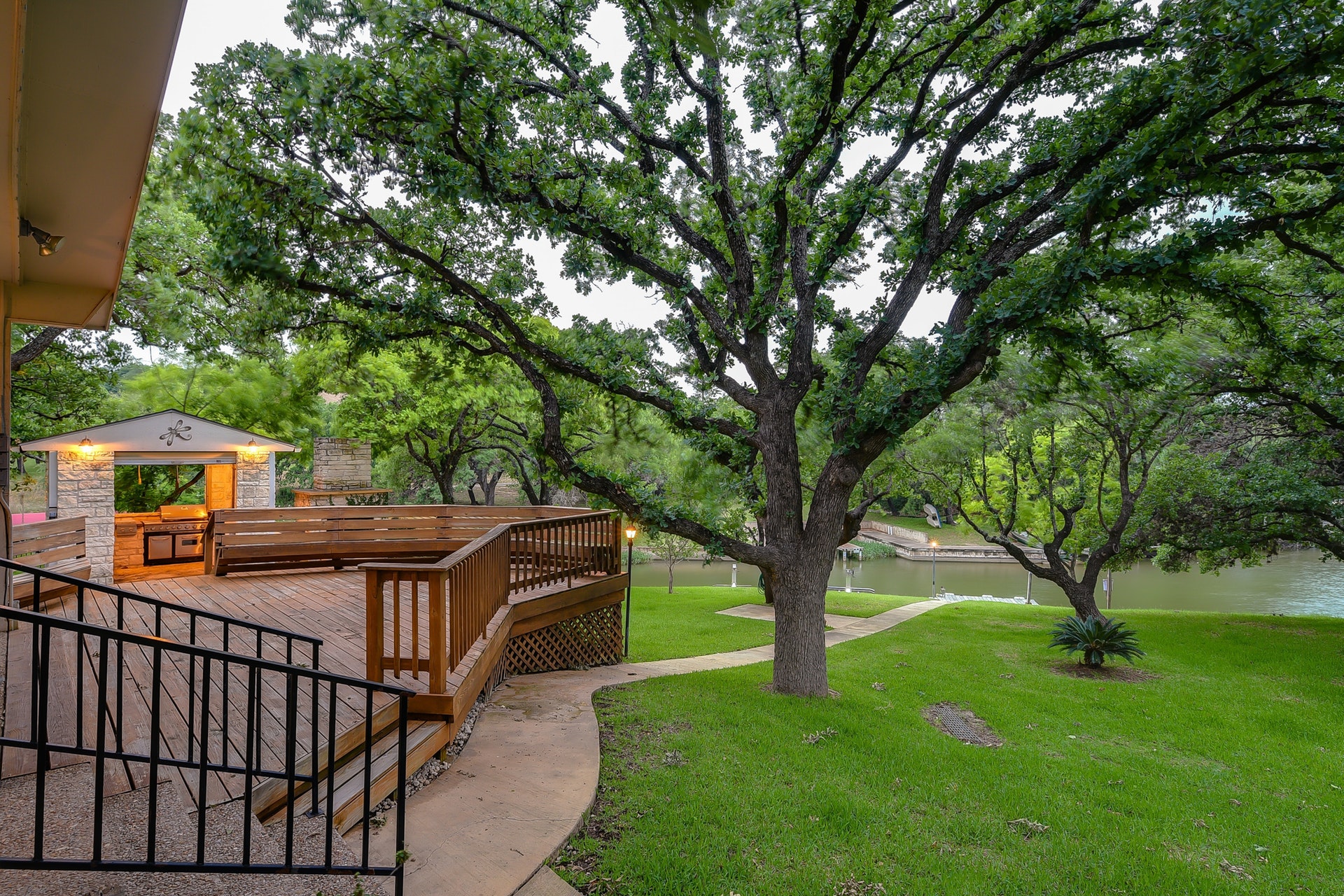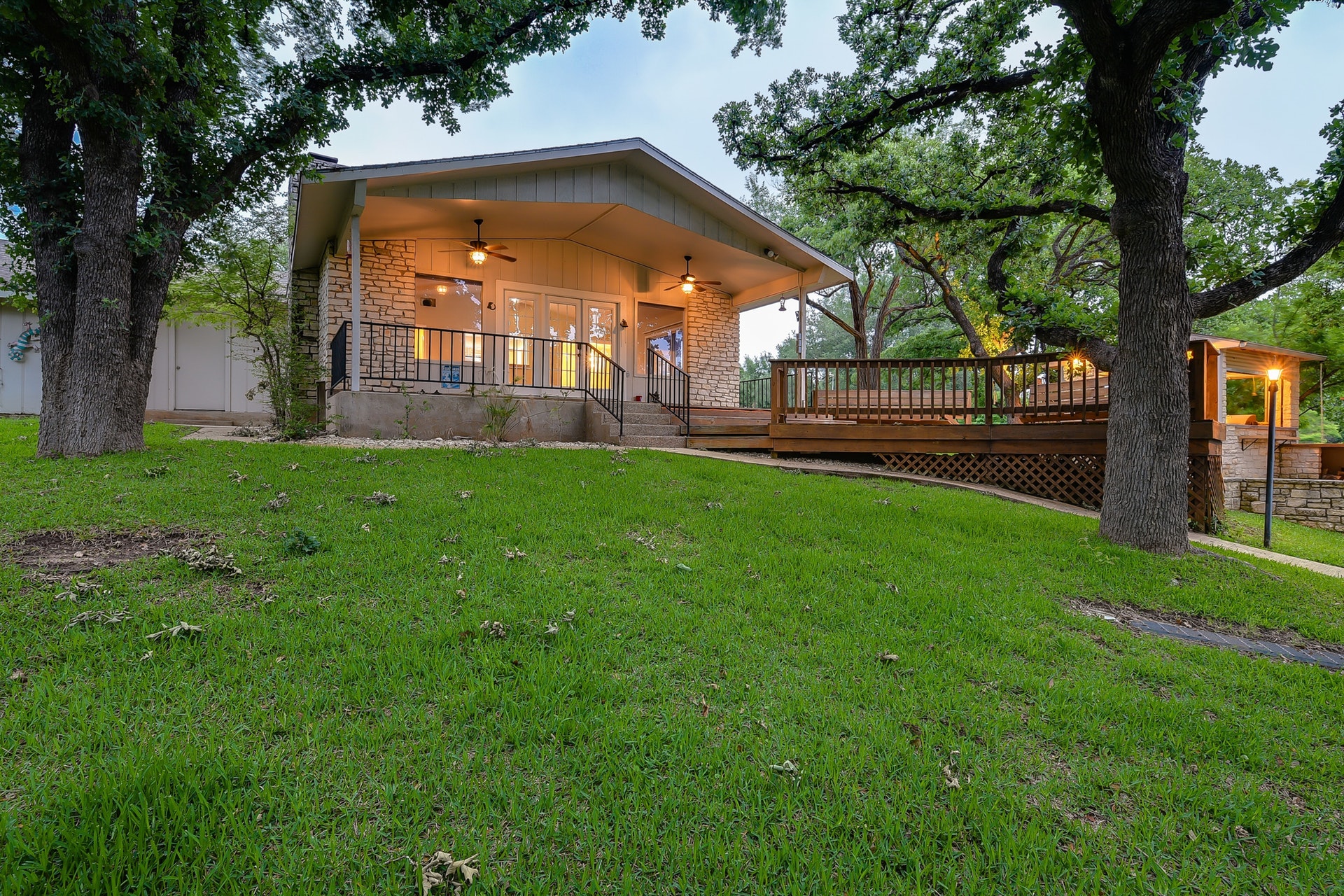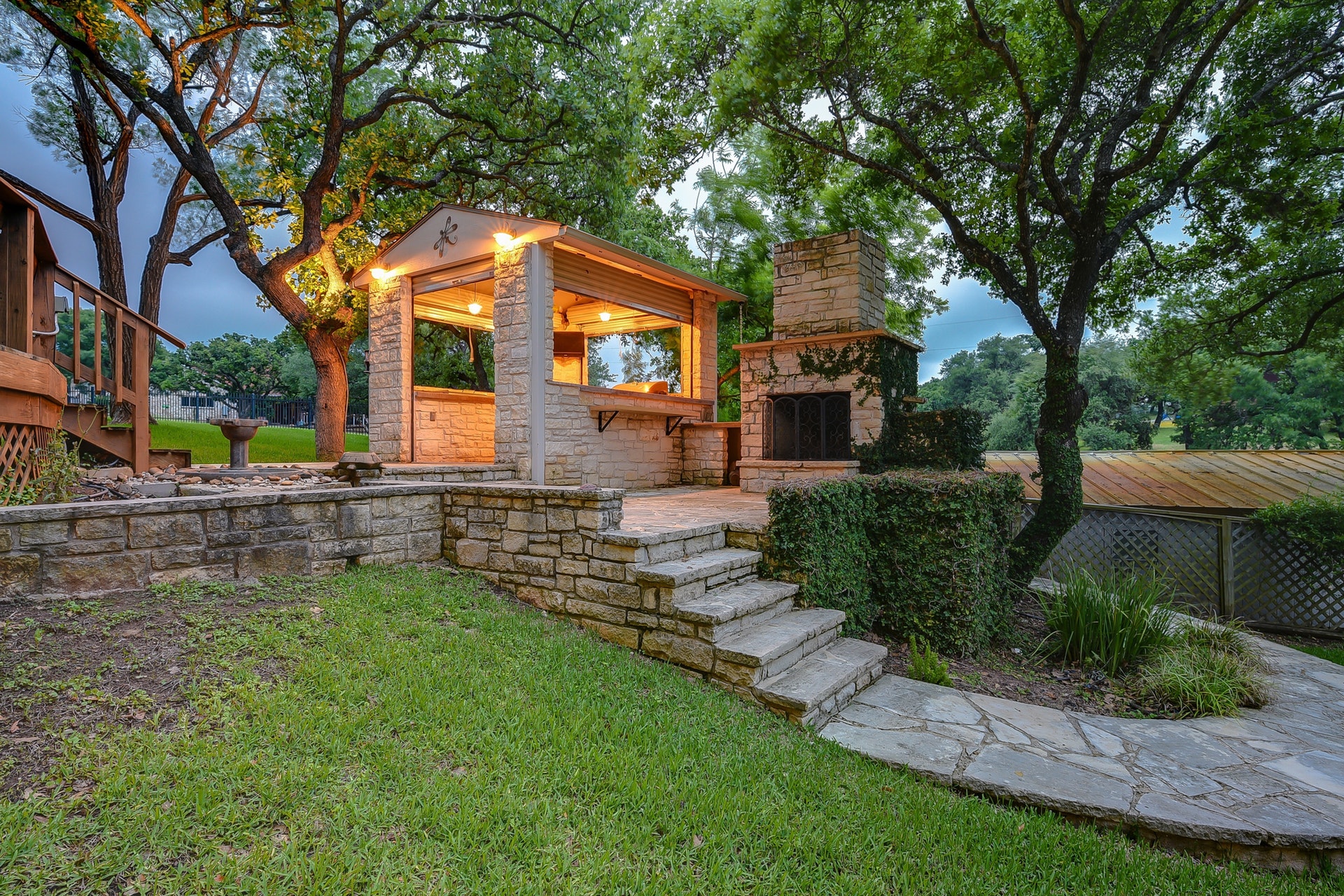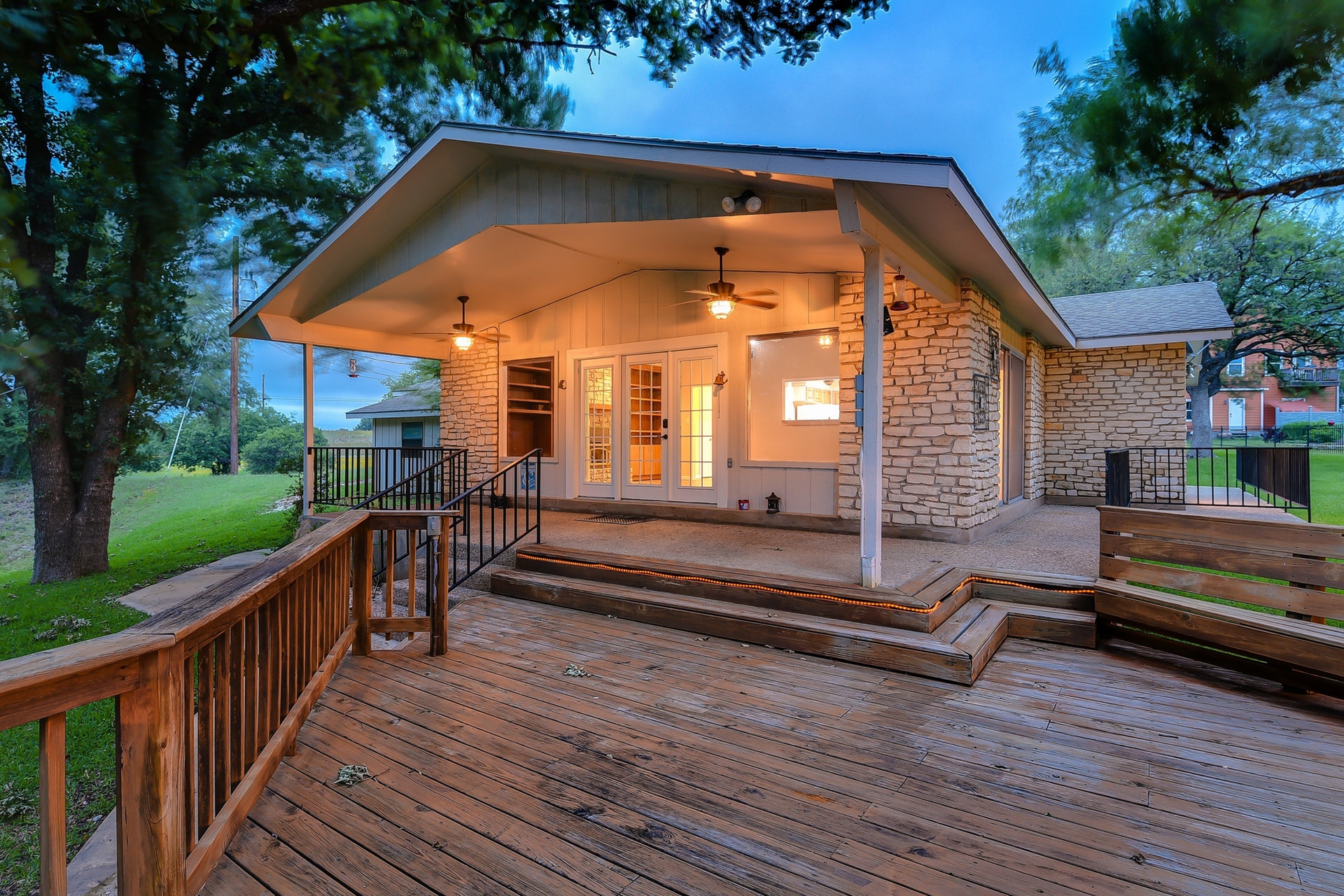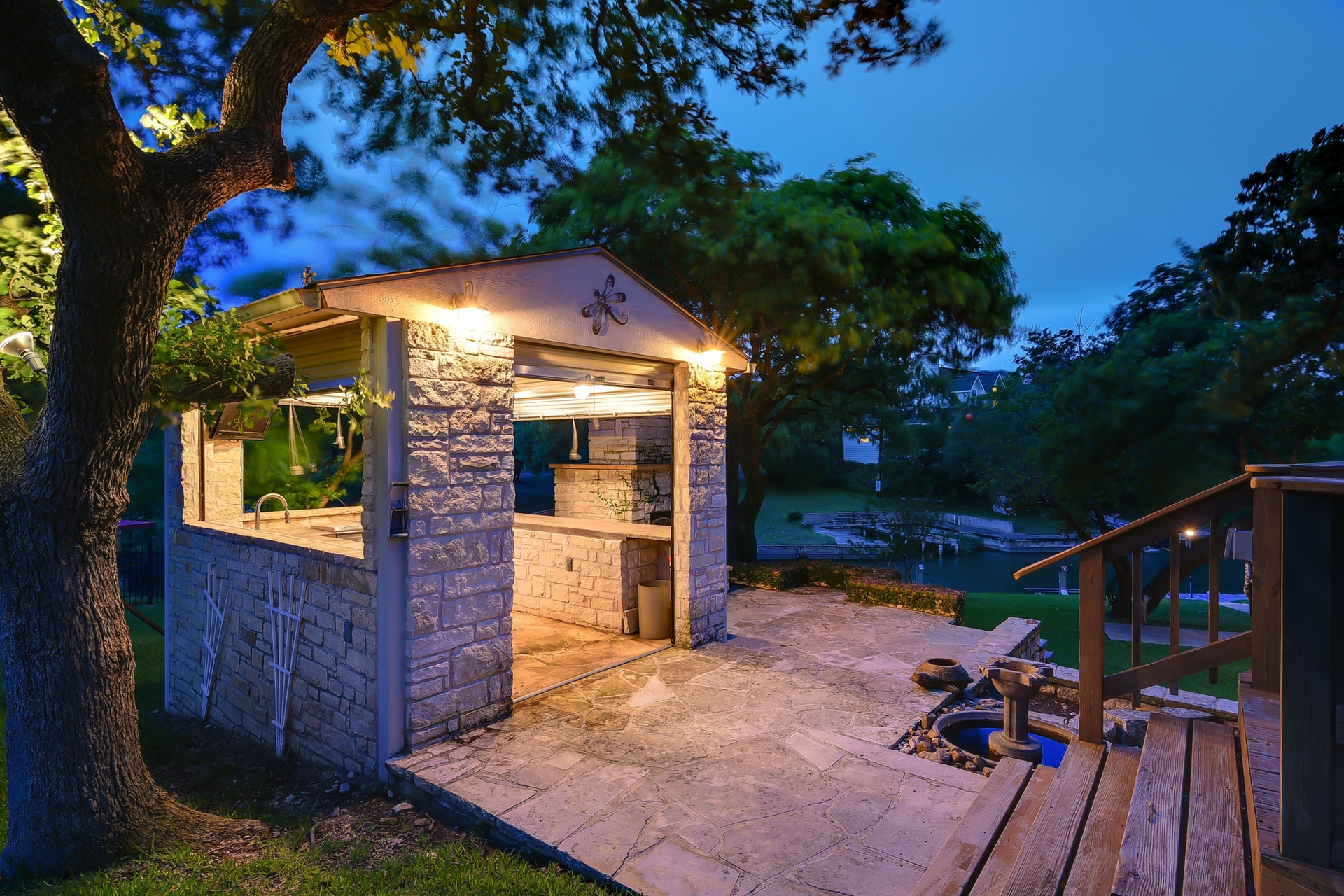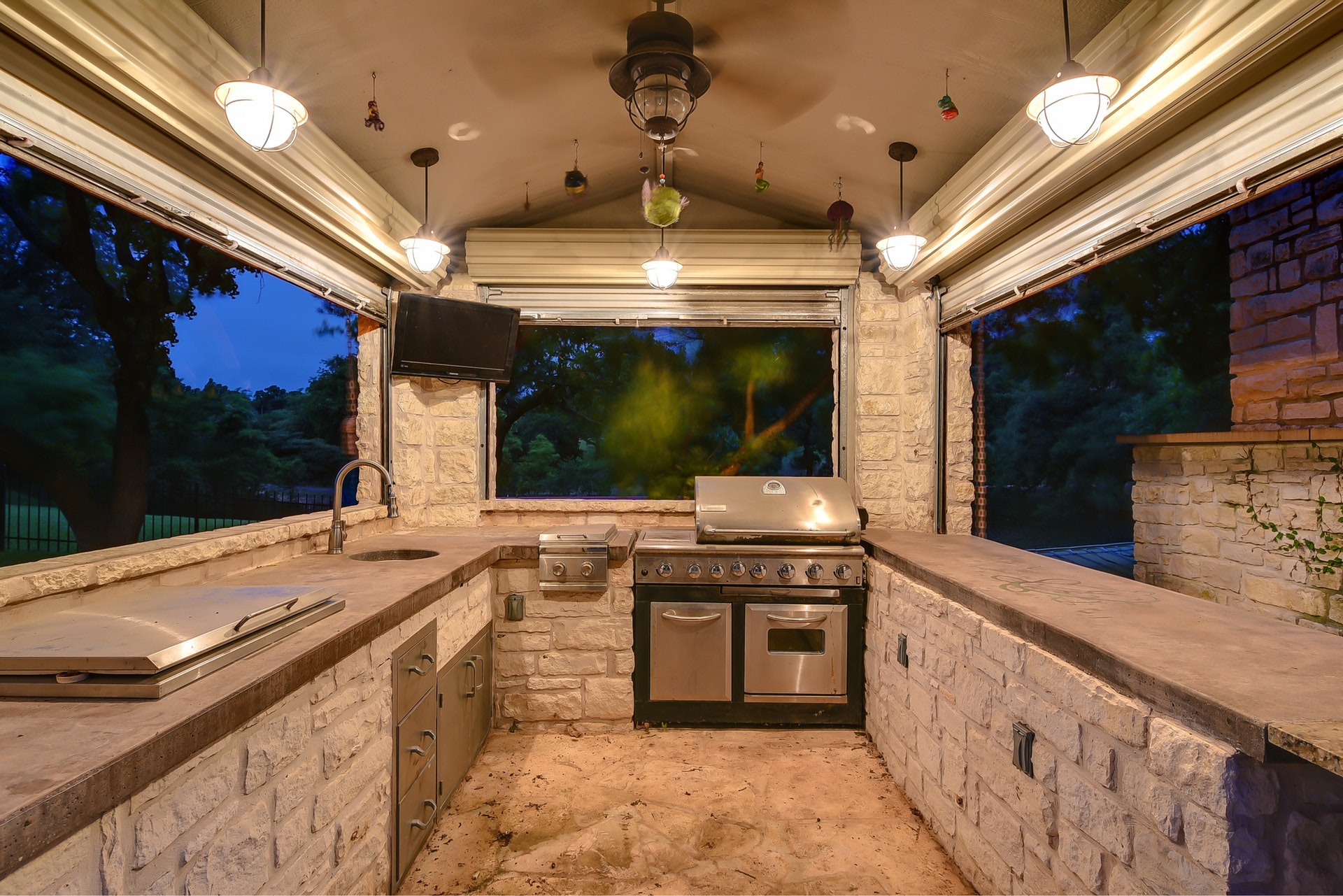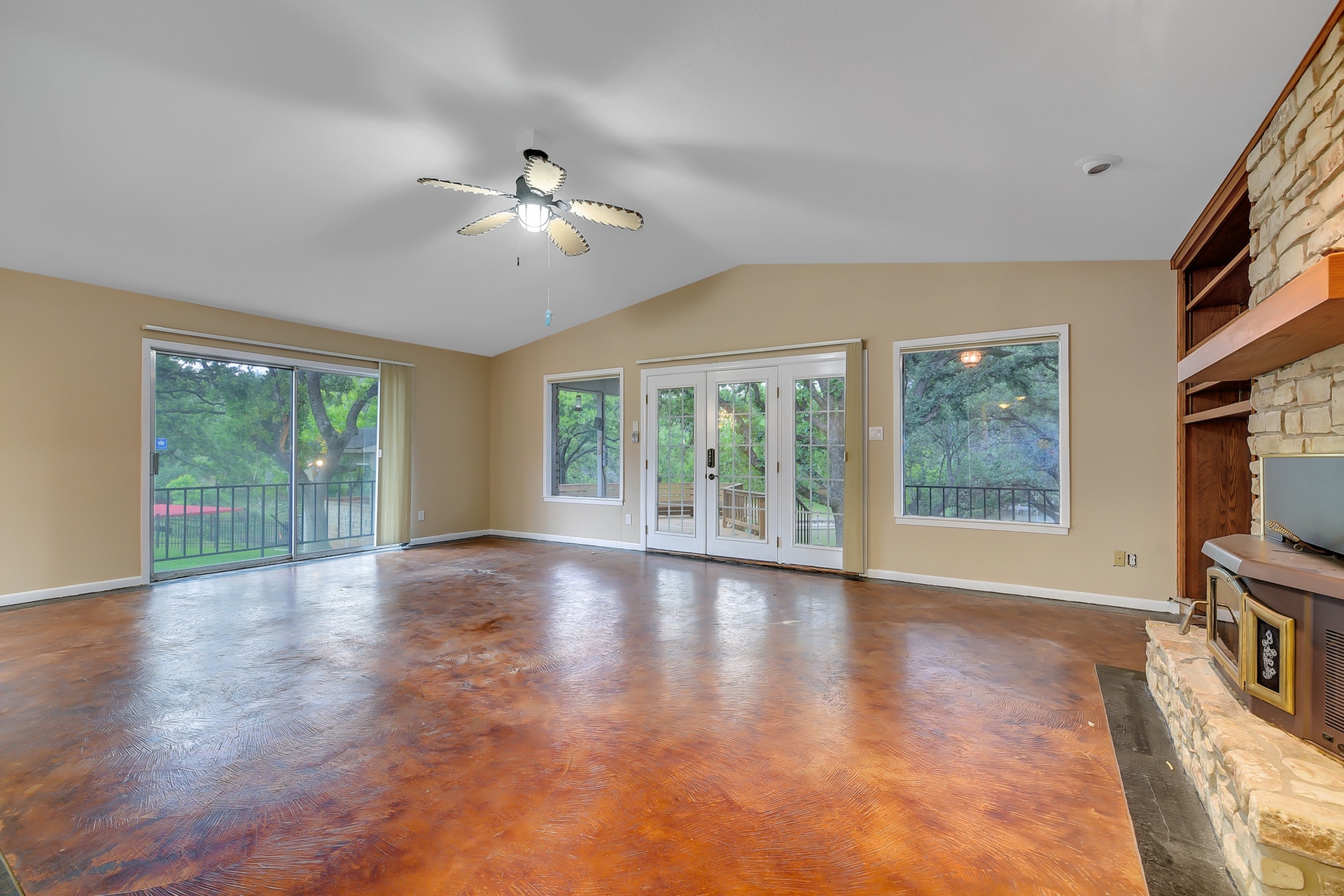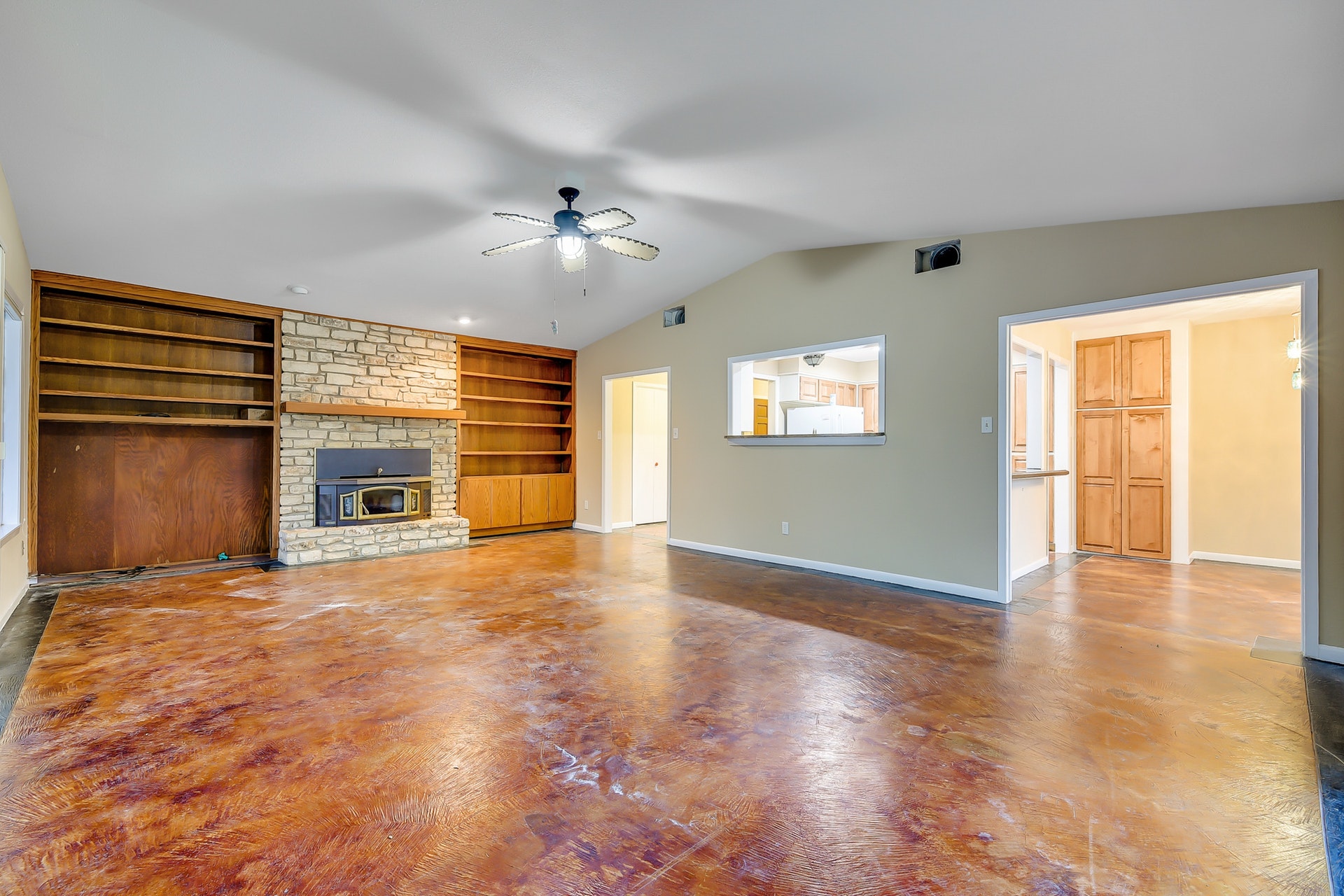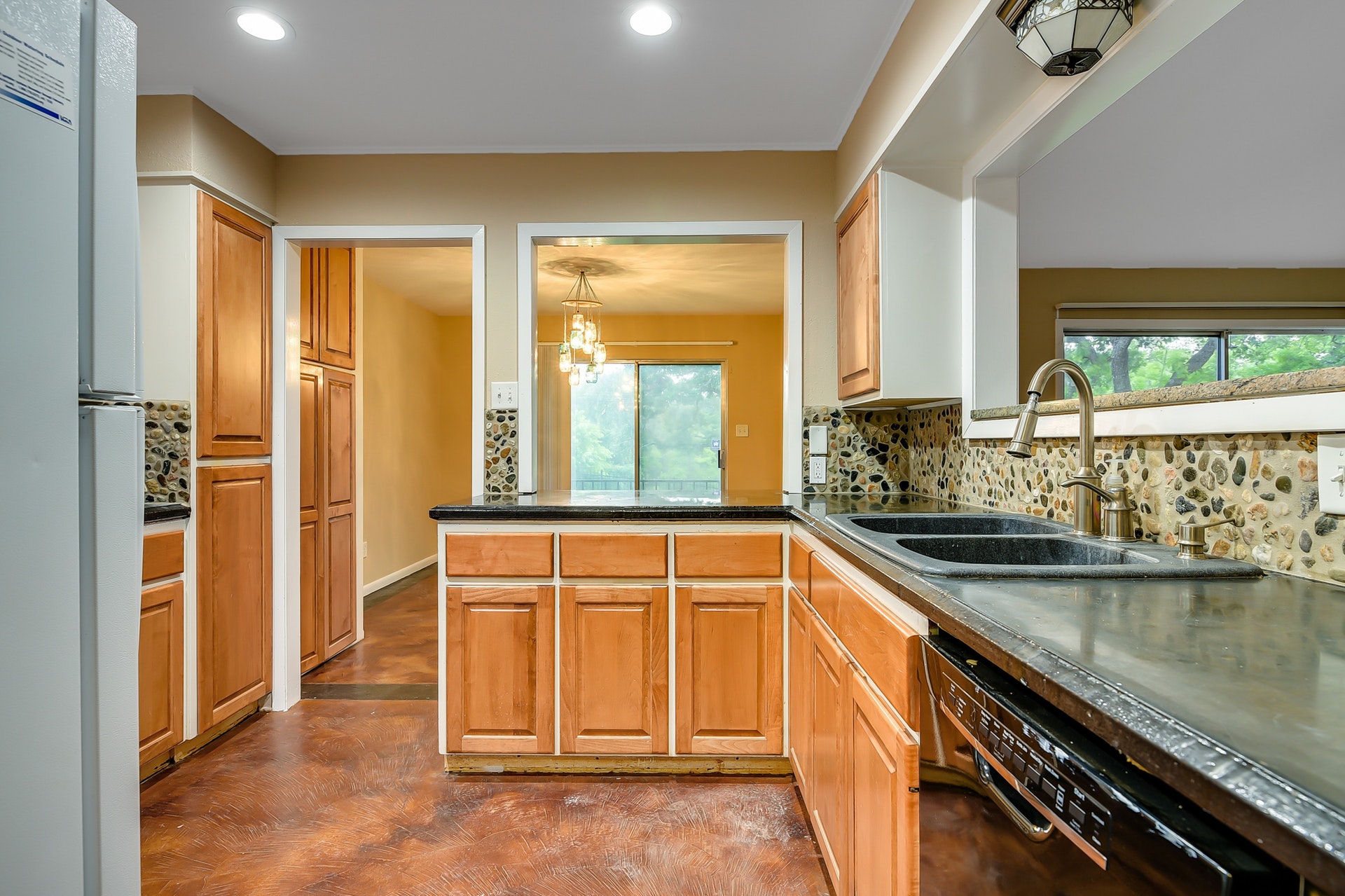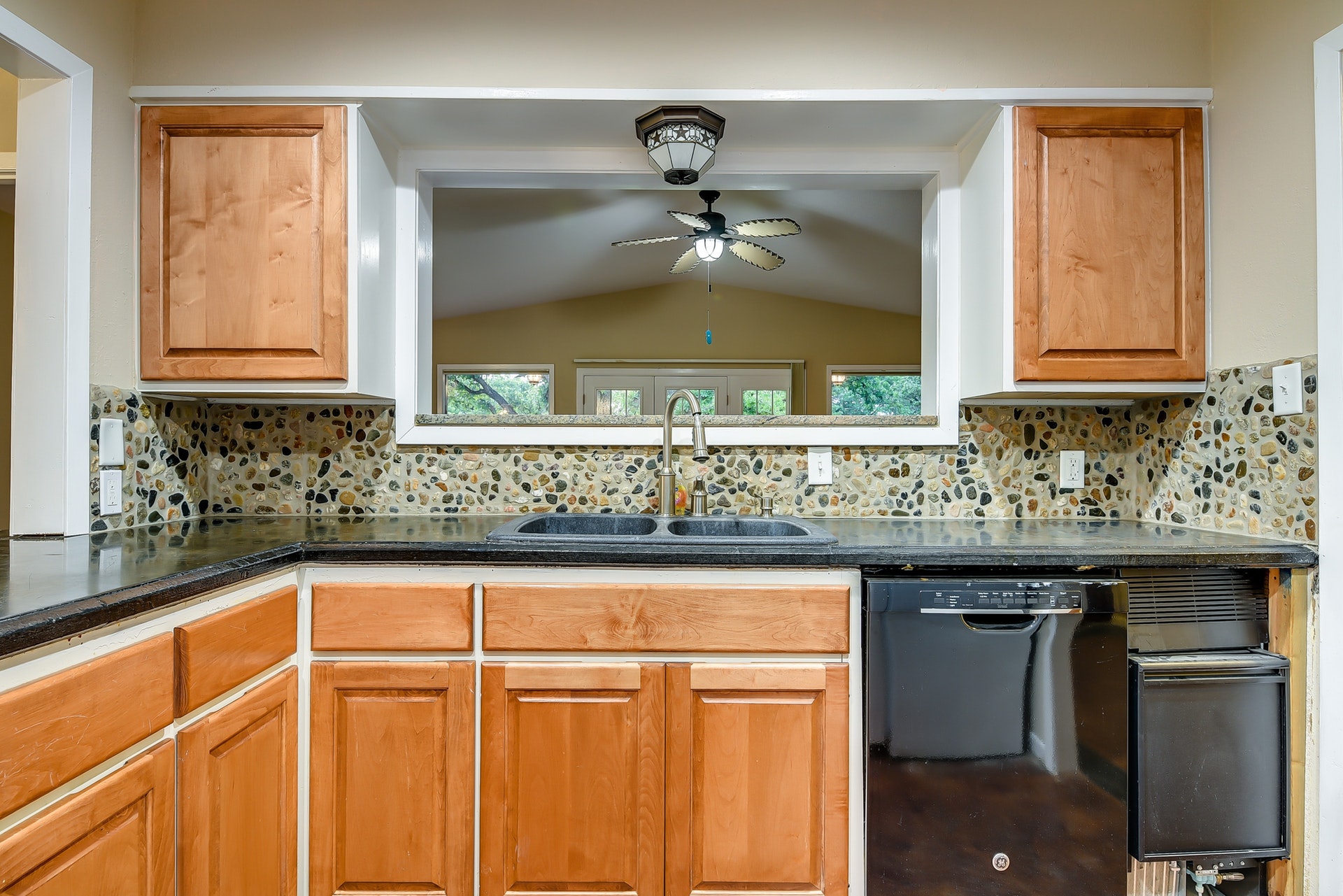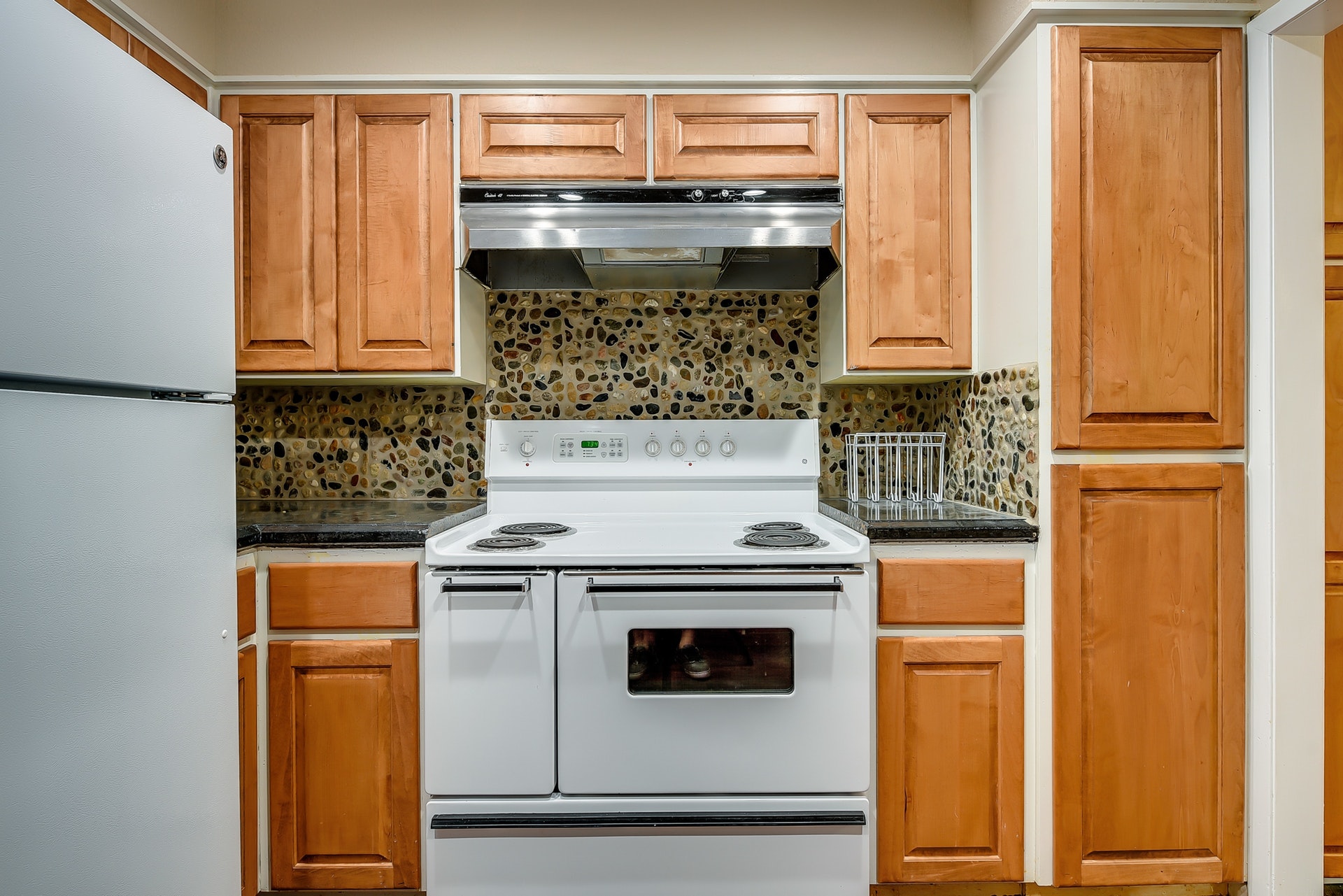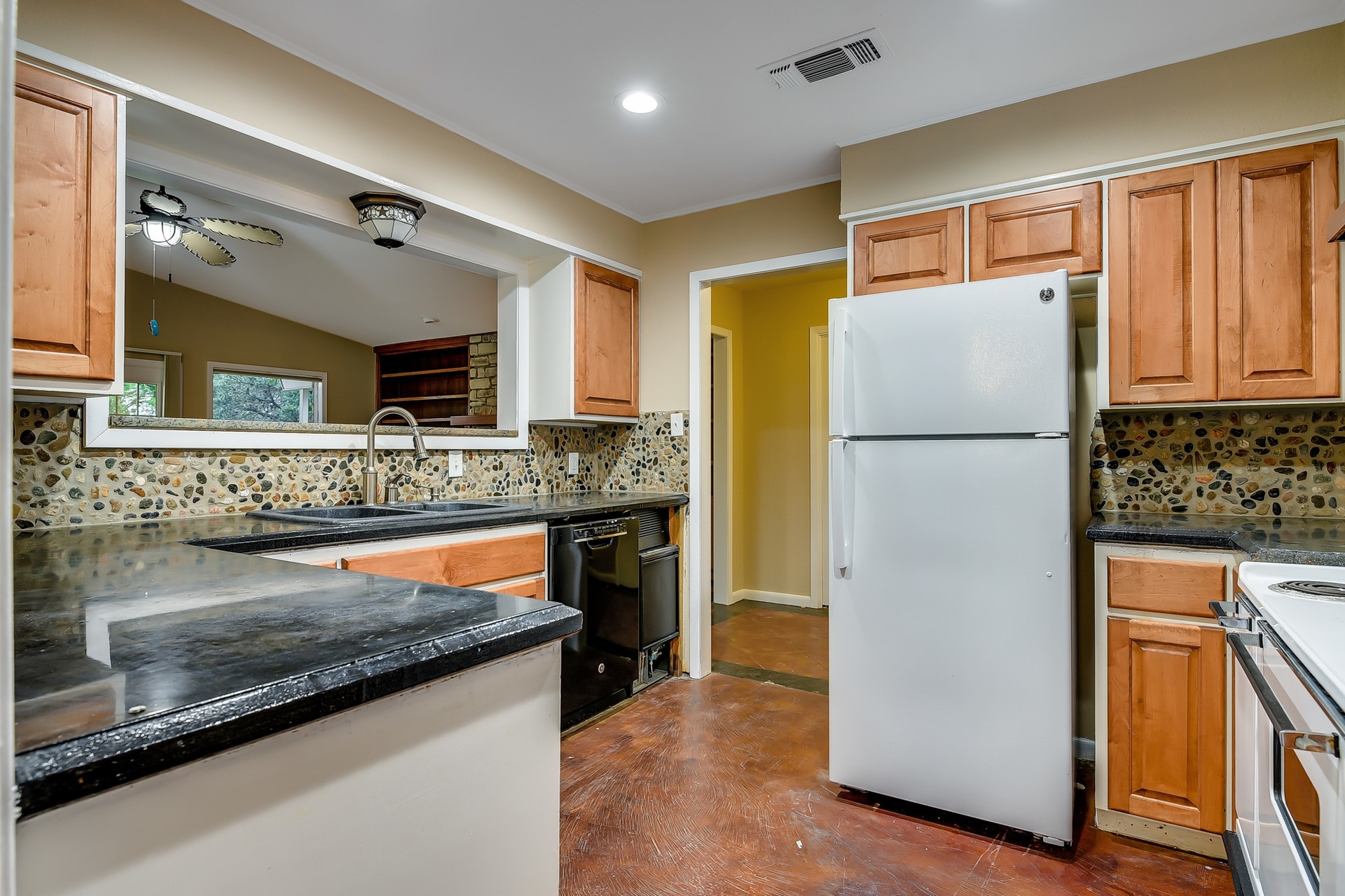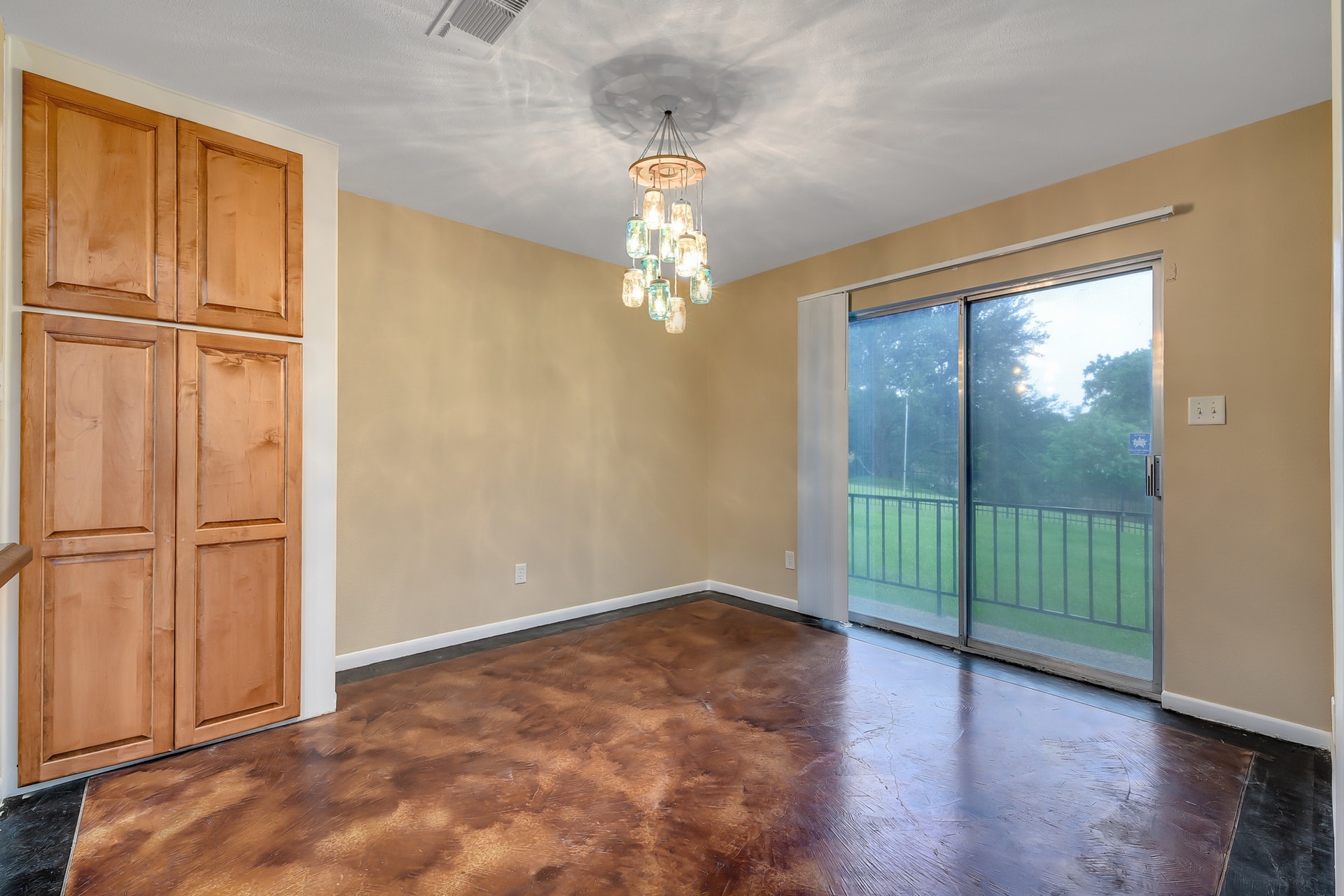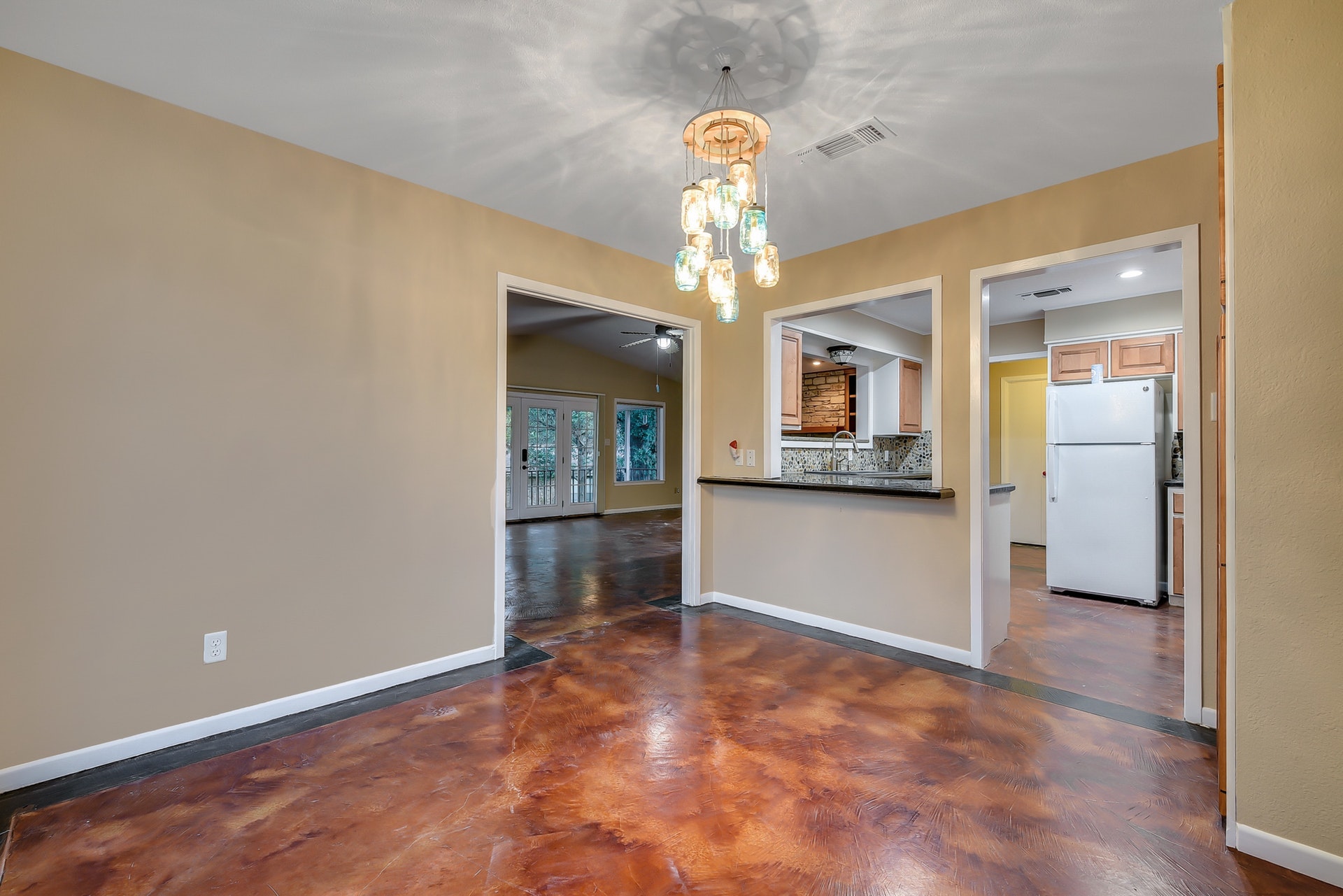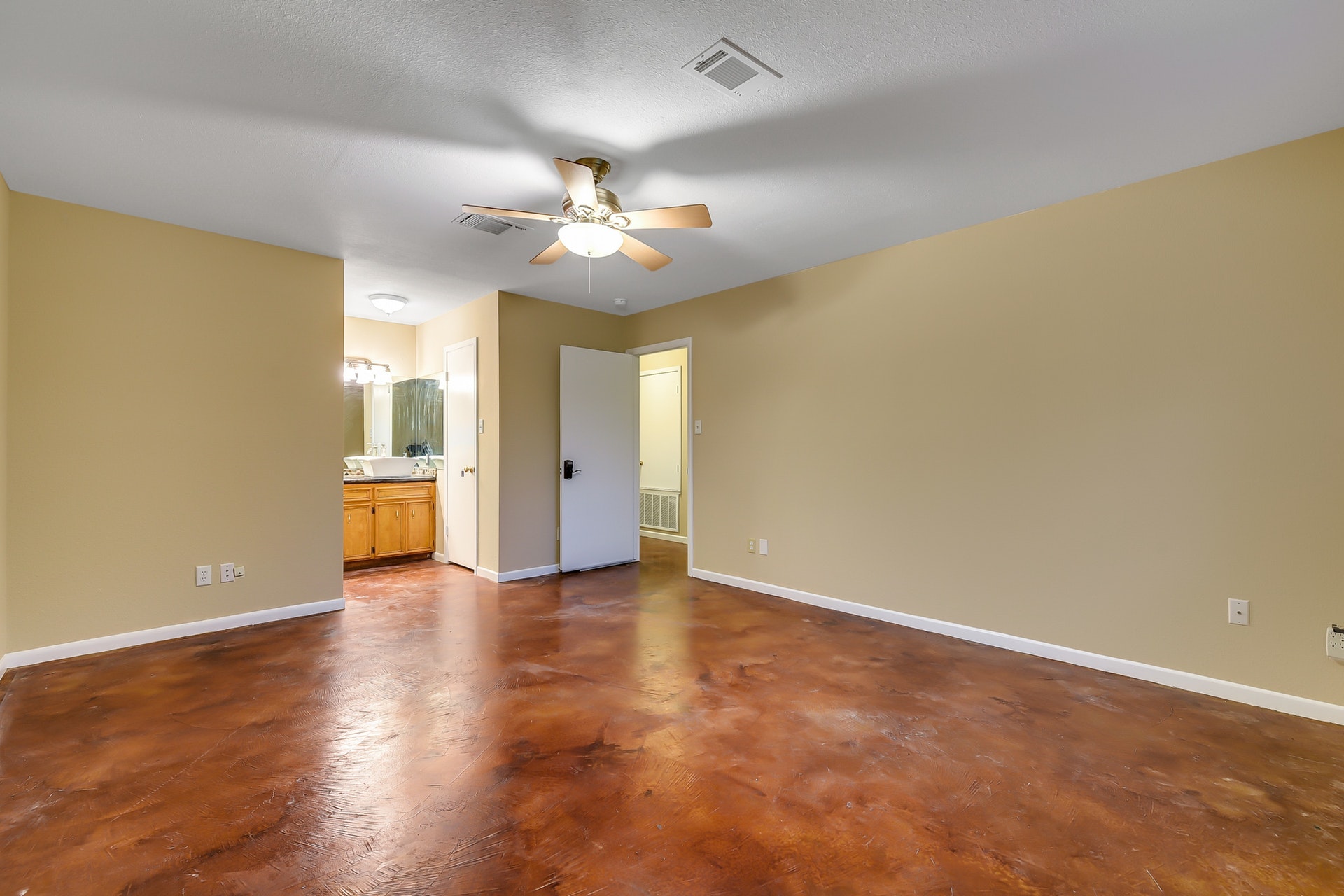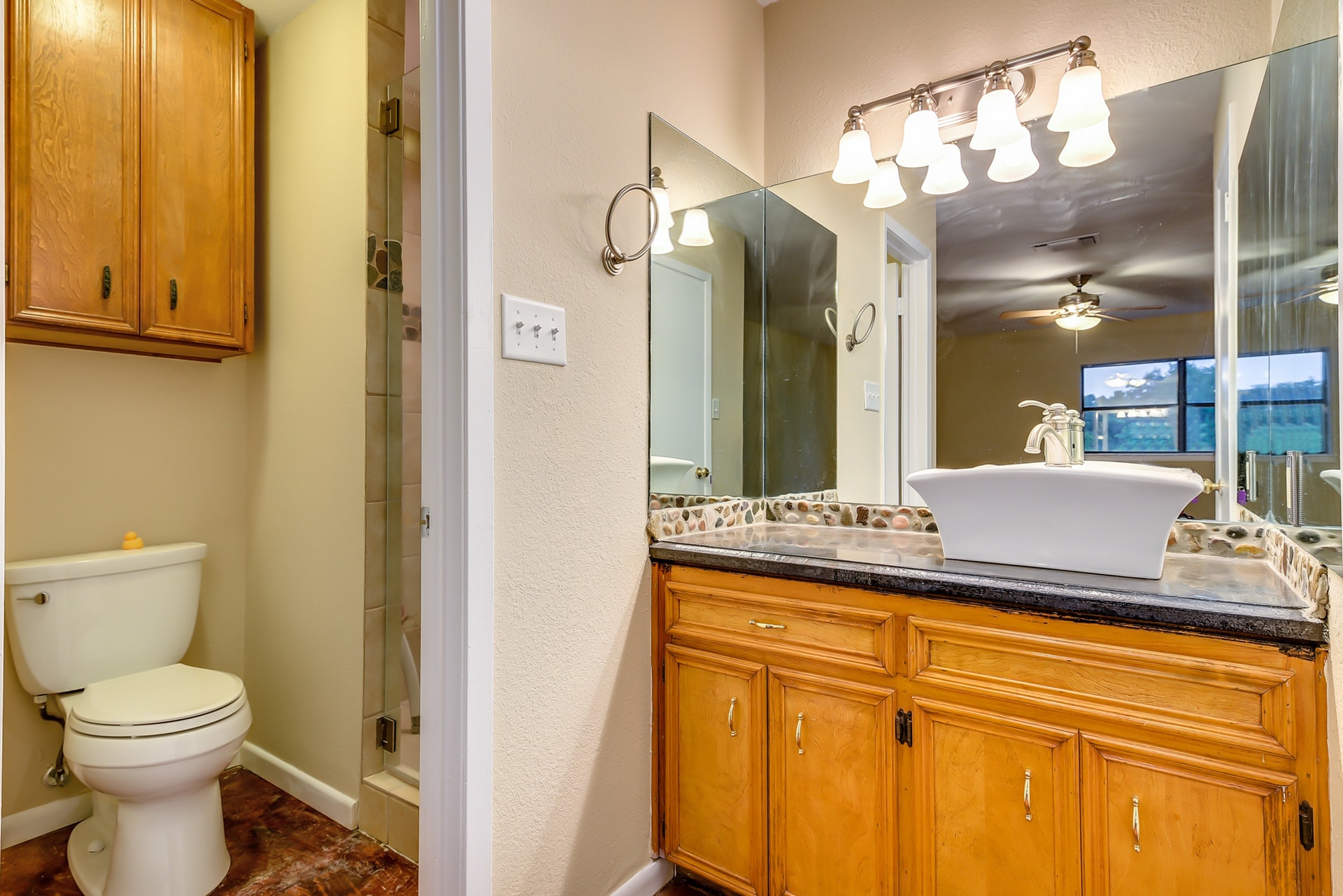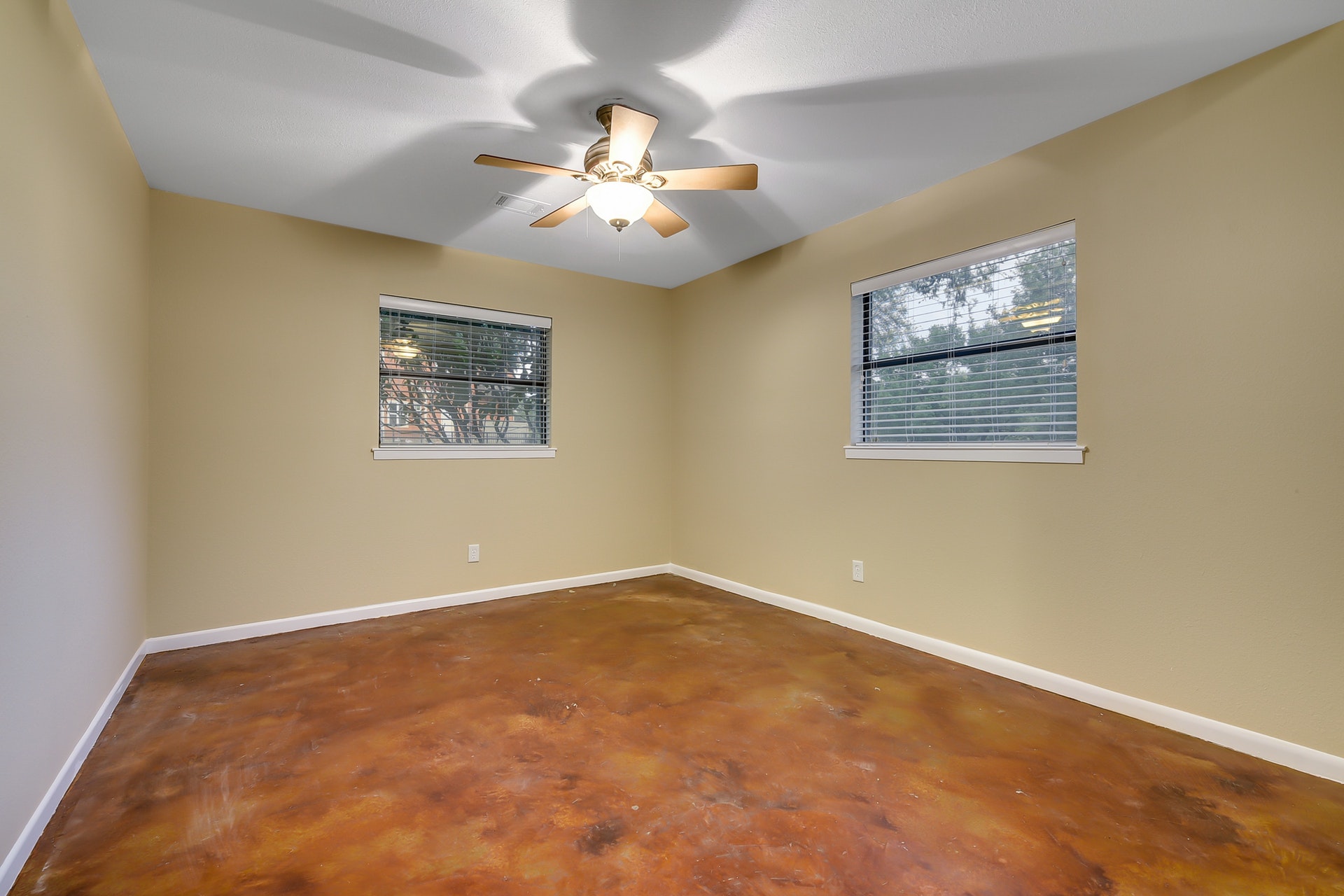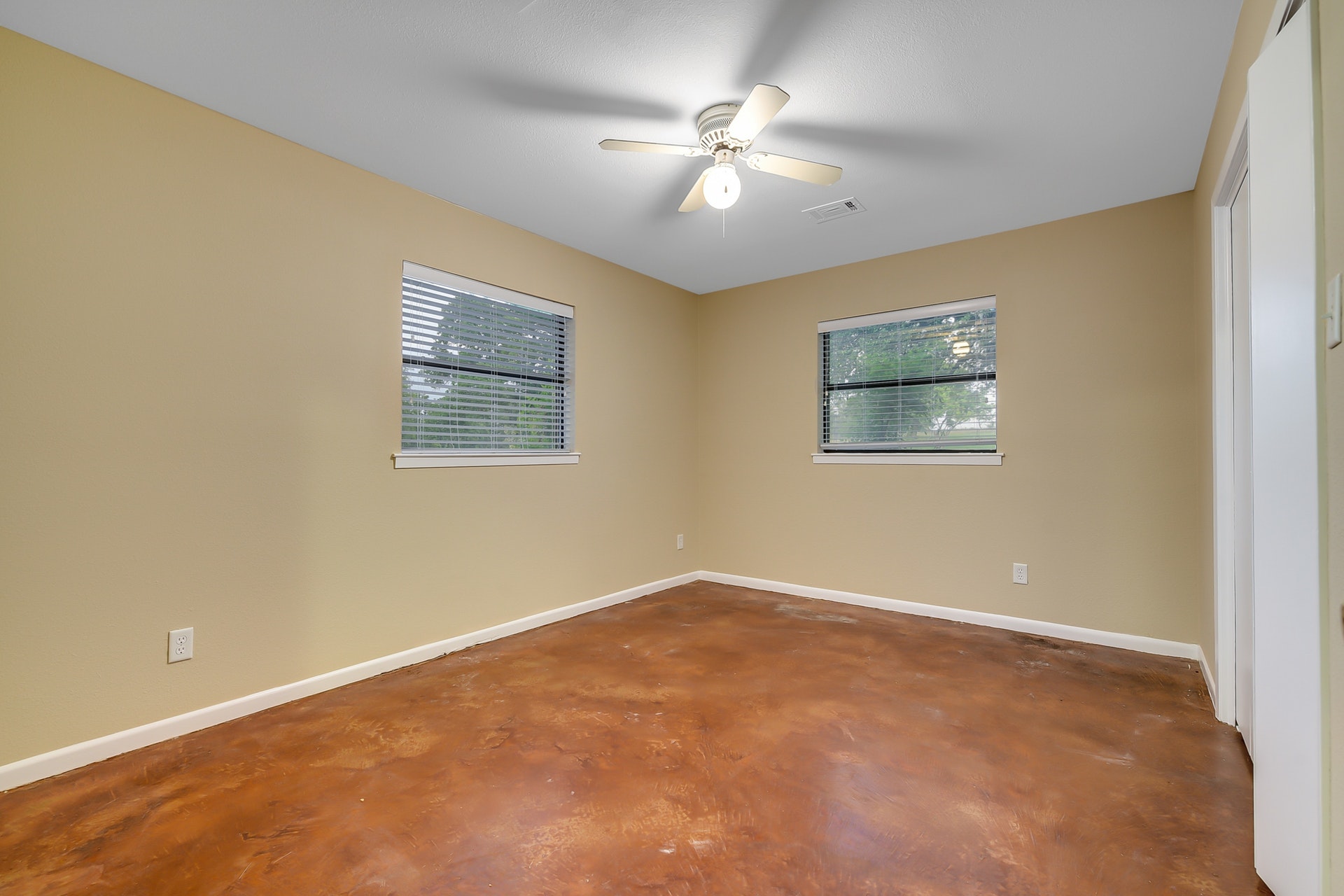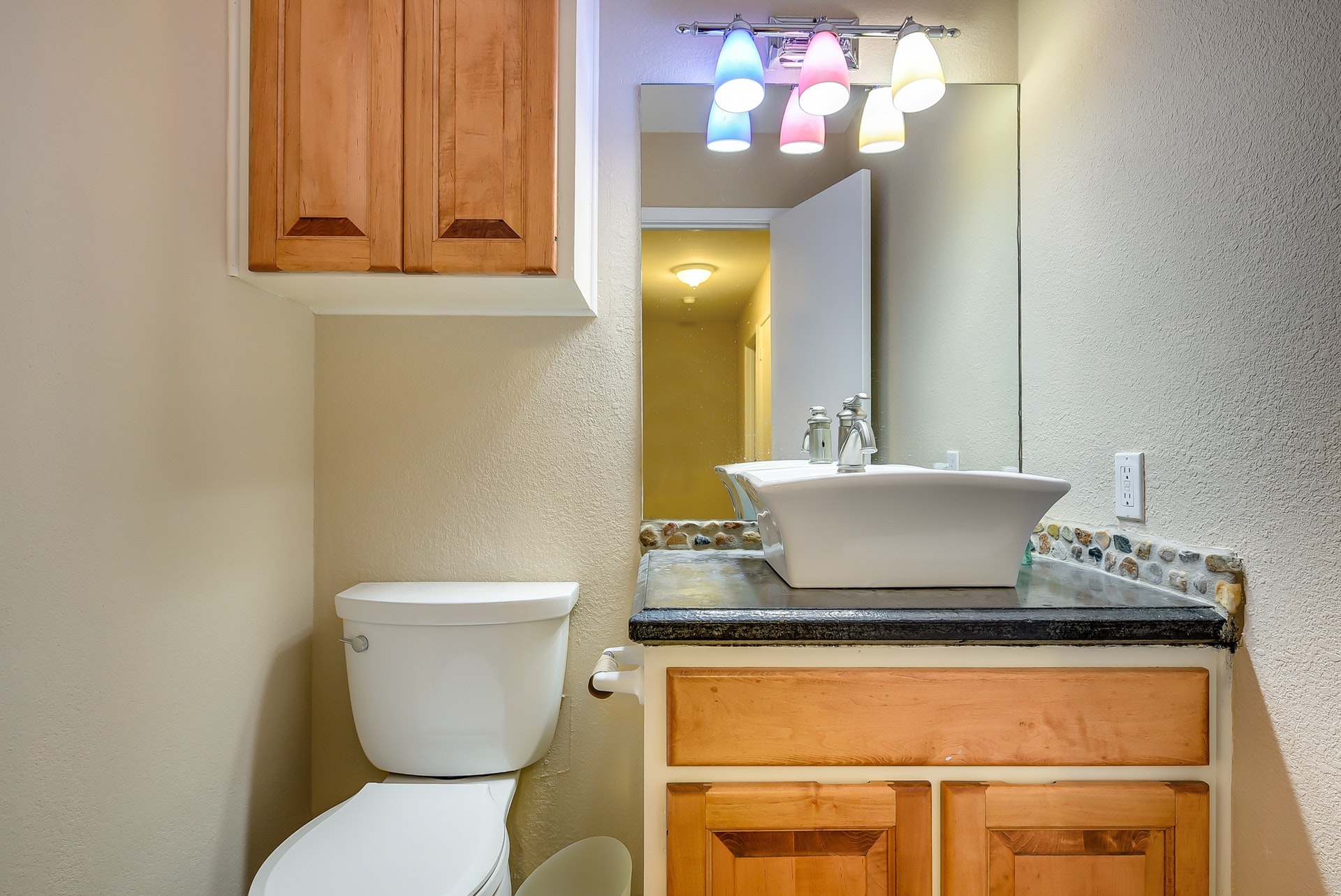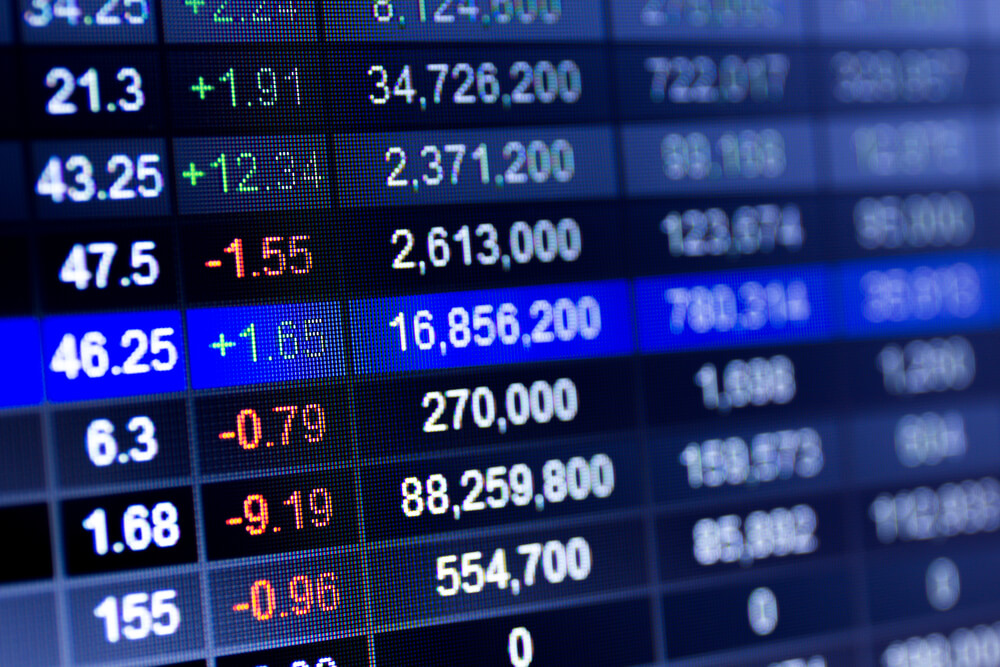 Interest rates have retreated back to historic lows and trade war woes have the market a bit jittery! These ebbs and flows of the marketplace are a common occurrence and a natural part of the financial markets but every time they happen they have sellers spooked! Once as seller has emotionally committed to selling their home any external factors that look to hinder that process really spook sellers. As a real estate investor I see this as an opportunity to move in and buy right! No we are not in a recession and not even close to that matter but when sellers want their money out they will often times negotiate more than expected to accomplish their goals.
My suggestion is to start making offers. Do not be afraid to offer below asking price but come in strong and show them that they can quickly have their money if they are willing to negotiate.  Lake LBJ real estate still seems to be on fire but the market is slower than a primary residence market and that delay can be to your advantage.
Call me today at (512) 786-1515 and less discuss how to enter the Lake LBJ real estate market and allow me to assist you in making a sound investment on a prime waterfront home. The time is right and I look forward to hearing from you!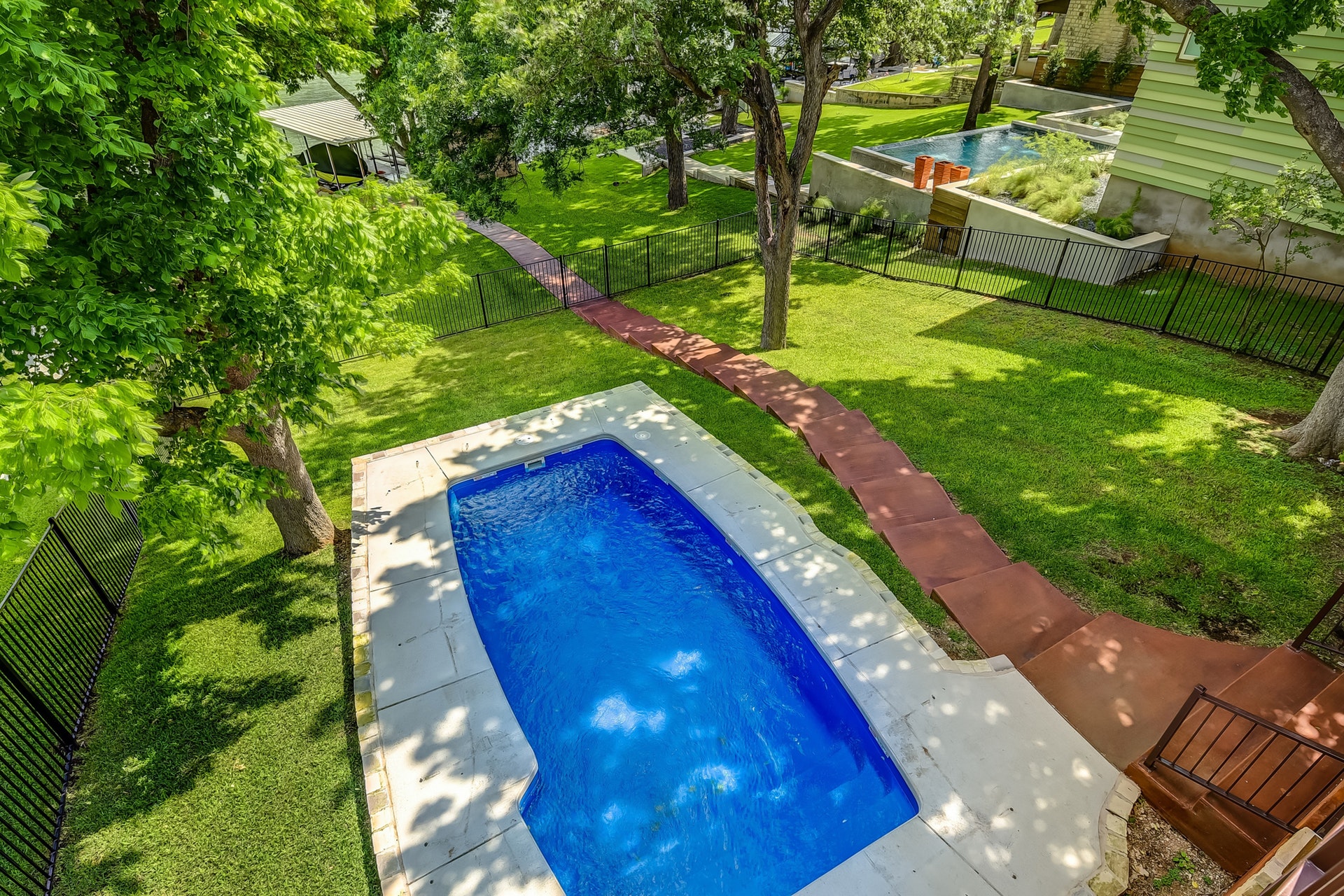 When purchasing a waterfront home on Lake LBJ its important to understand the tax appraisal value and the associated costs associated with owning a property.  Many properties on Lake LBJ are appraised below their current market value which means that the current and future home owner should work hard to keep this value down to reduce the long term costs associated with property ownership.
When possible I recommend purchasing properties that are not listed in MLS because when properties are listed in MLS they are plastered all over the internet and the appraisal districts then have direct access to the sale sprice.  Texas is a non-disclosure state which means that as the property owner you are not required to report the price you pay for a piece of real estate and if you are able to find something that is not publicly listed you can end up saving thousands of dollars in property taxes.
If you are in the market for Lake LBJ real estate and have questions about property taxes or any other aspect of waterfront real estate ownership call me at (512) 786-1515. Id love the opportunity to assist you and serve as a expert resource here in the Texas Hill Country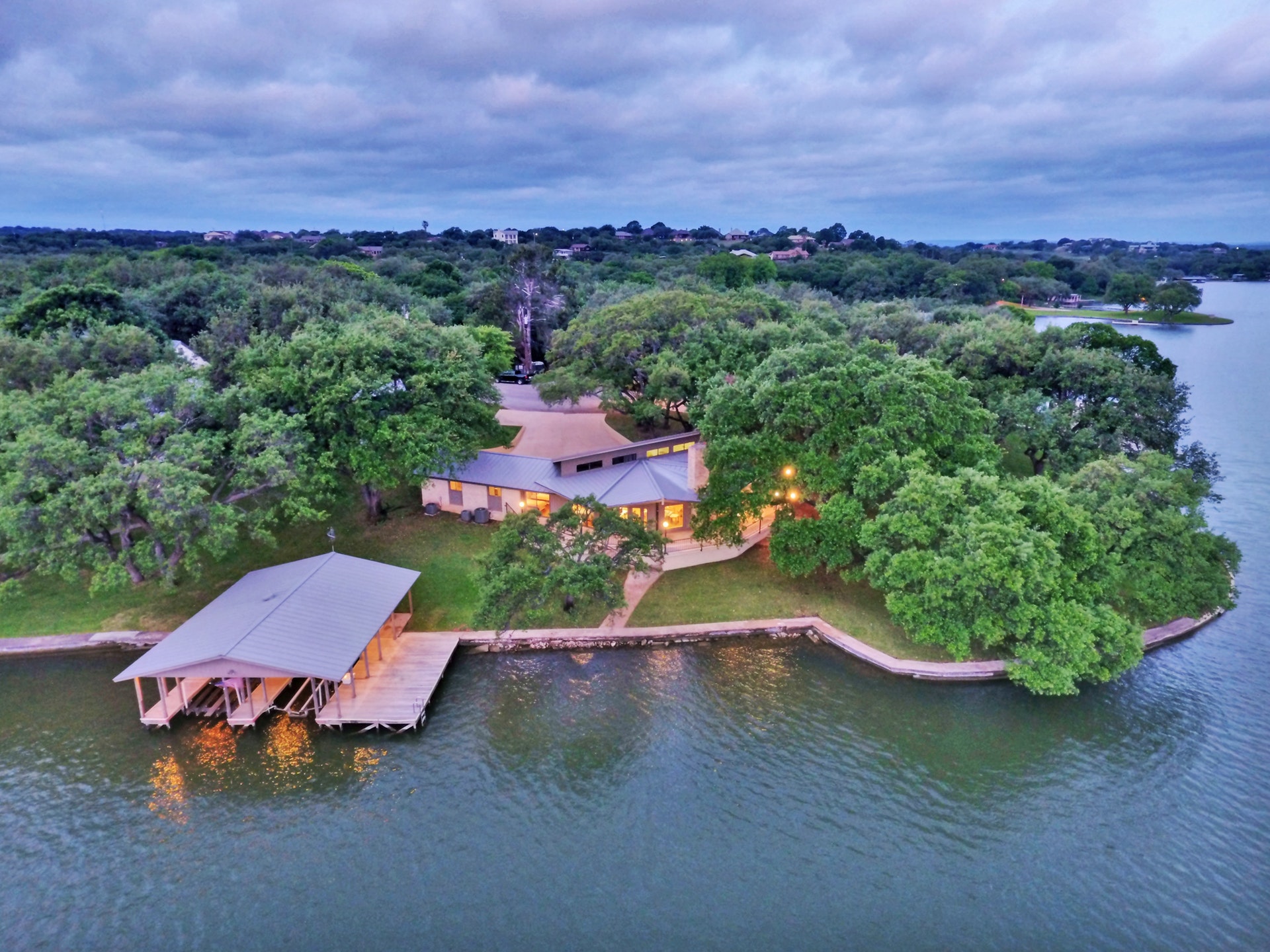 Some buyers may have concerns about the economy and where we are in the cycle.  So is now a good time to buy real estate on Lake LBJ?
As an active real estate broker and also an active investor in real estate I wholeheartedly believe that there are ALWAYS deals and opportunities, no matter what is going on in the world around us.  Sure central Texas is hot and Lake LBJ is reaping the benefits of that but every day I am representing clients that are purchasing properties that I believe are great buys.
Every seller's motivation and situation are different.  Some people have a low basis and want and easy and quick sell.  Others don't have the time or resources to get their properties in "show ready condition" and need a buyer with vision. It is also true that properties can be poorly marketed and represented causing them to be overlooked by potential buyers.
The flip side of that is that when prices increase rapidly buyers and professionals can be distracted by the large gains and fail to see the bigger picture.  Lake LBJ real estate is extremely scarce and due to its nature as a second home community its very rare that properties go for sale.  While you may be paying full price or even above the asking price to win property it is possible that you are still making a great buy.  A choice waterfront property is potentially priceless in the right market.  Also if you compare the prices locally to surrounding markets or even similar markets in other parts of the country you will likely see that the real estate on Lake LBJ is still relatively cheap.
When buying Lake LBJ real estate you need a trusted professional that knows the lake, understand the market and will work hard to find deals and opportunities.  Give me a call at (512) 786-1515 and allow me to share my expertise and help you buy right on Lake LBJ.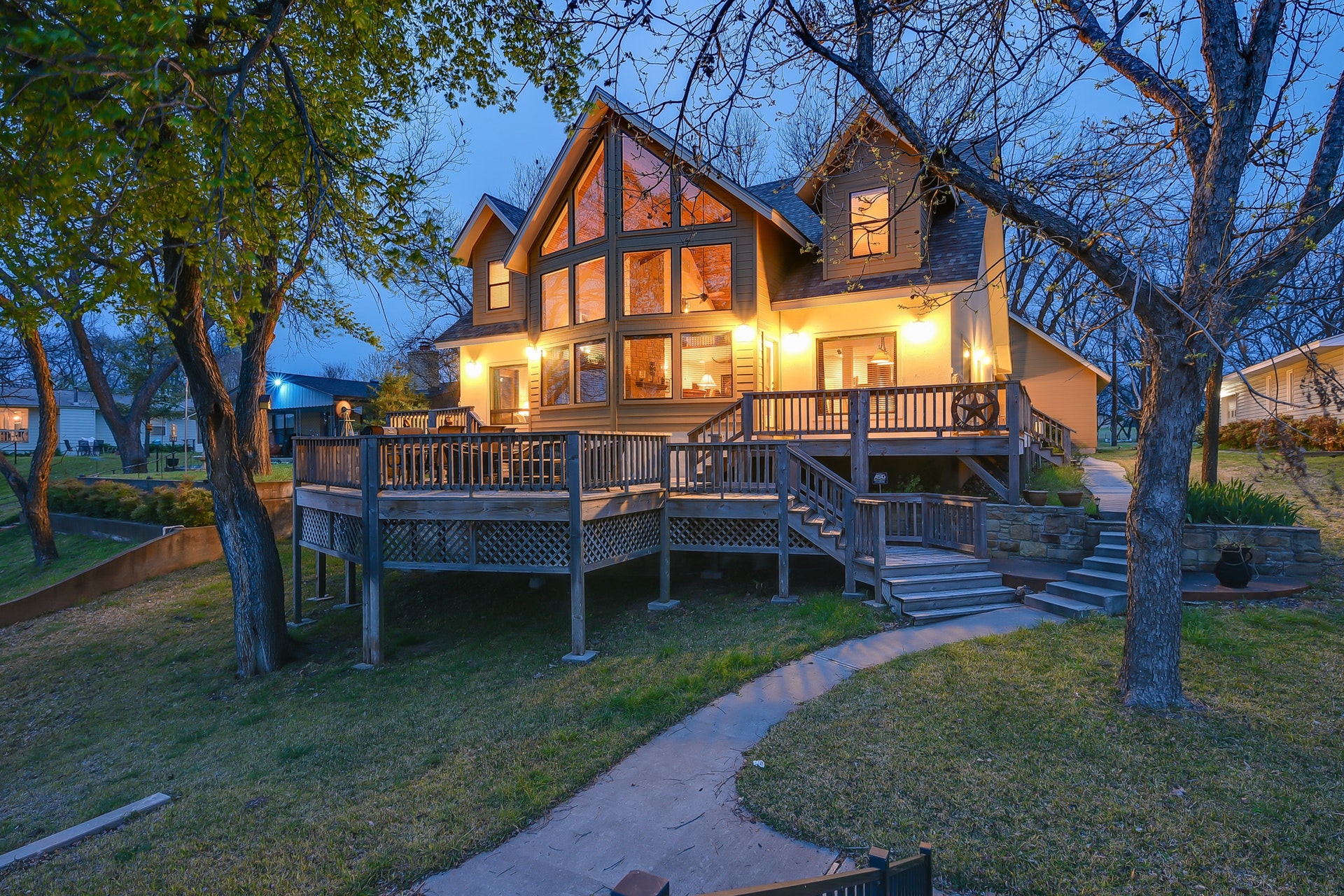 We are very excited about the future of Kingsland, Texas and all the growth and development taking place on the Colorado and LLano arms of Lake LBJ.  With limited regulation and a well-funded sewer system Kingsland is experiencing unprecedented growth that is super exciting.  It should also be noted that Kingsland is one of the few remaining places on Lake LBJ that allows short-term rentals and with the recent changes to tax laws under President Trump it is my opinion that there will be a strong desire to acquire rentable properties.
The Carvajal Group has been eyeing Kingsland for some time now and late last year purchased an office in a prime location next to Spyke's Barbecue.  Since this acquisition, our team has been very busy selling real estate in the area and we are very excited about what the future holds in the Kingsland real estate market.  It should also be noted that our owner, Eric Carvajal, is currently building his personal residence in Kingsland, Texas expected to be completed in just a few short months.
Over the last few months our team has closed 4 properties in Kingsland and we currently have two in escrow expected to close soon.  We also have two new listings coming up in Kingsland and are excited to further our success in this booming area. If you are looking to buy or sell in Kingsland give us a call and learn how you can leverage our experience and expertise in the area to achieve your real estate goals.  I look forward to hearing from you and assisting with your Kingsland real estate search!