The Lake LBJ Real Estate blog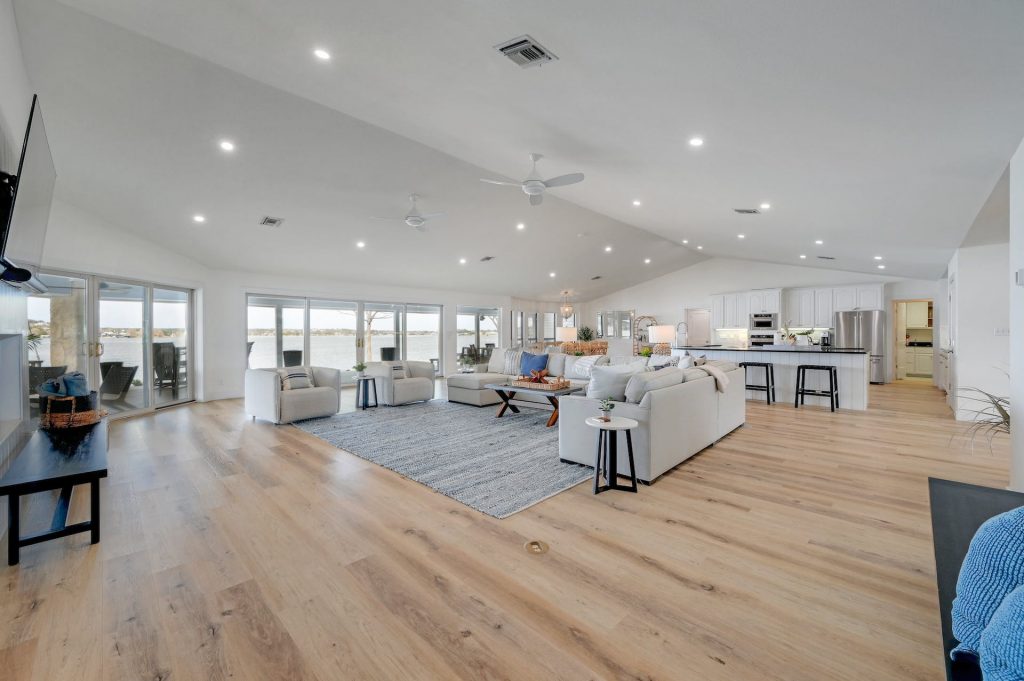 For me, living the Lake Life on Lake LBJ is all about gathering with family and friends and enjoying God's creation.  Having a waterfront home on Lake LBJ that is suitable to entertain all those that are important to you should be on your list of "Must Haves".
Our newest listing on Lake LBJ is a 4 bedroom, 3 bath, fully-renovated, single-story home on some of the biggest waterfront you will find anywhere on the lake.  What I love most about this home is the Open Concept Living that it offers, unlike anything I have seen.  Words cannot describe just how big and open this room really feels in person. Kitchen, living, dining, gathering, all under tall vaulted ceilings with a wall of windows looking out onto the open water of Lake LBJ.  This setup is truly something special.  Take a look at the pics below and let us know what you think.  This property is not currently listed in MLS but is available. Qualified buyers, looking for prime, Lake LBJ Homes for sale reach out at (512) 786-1515 to learn more.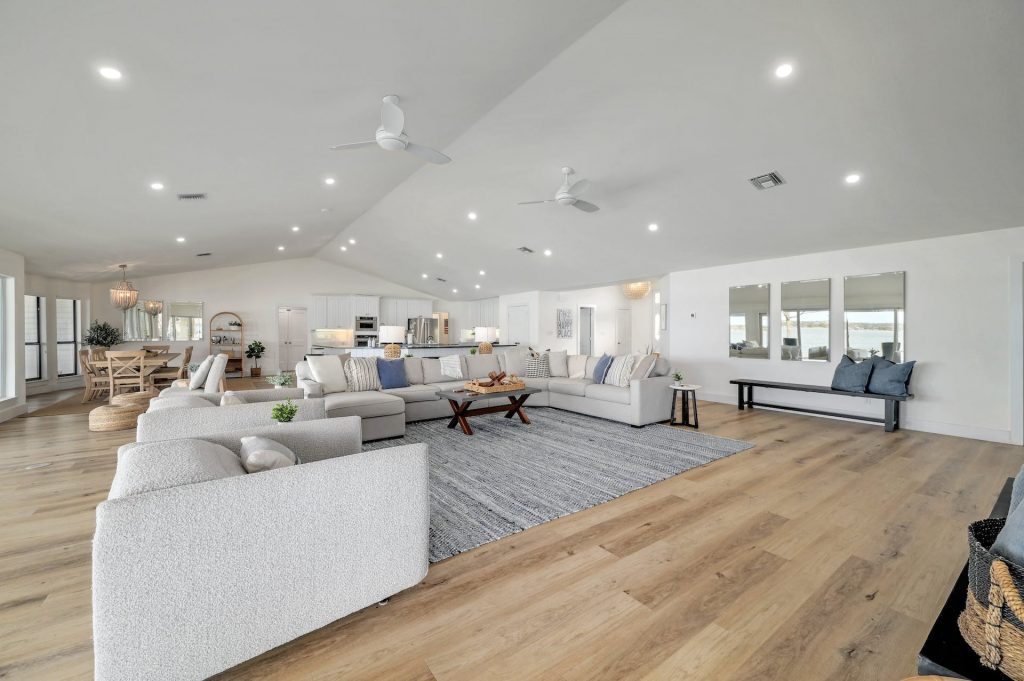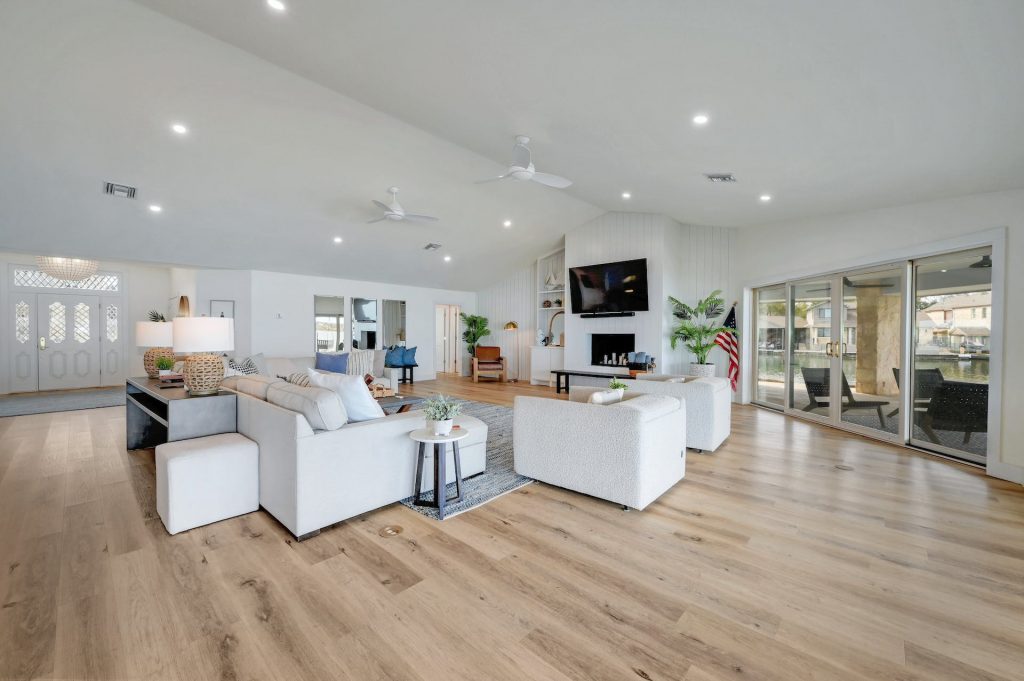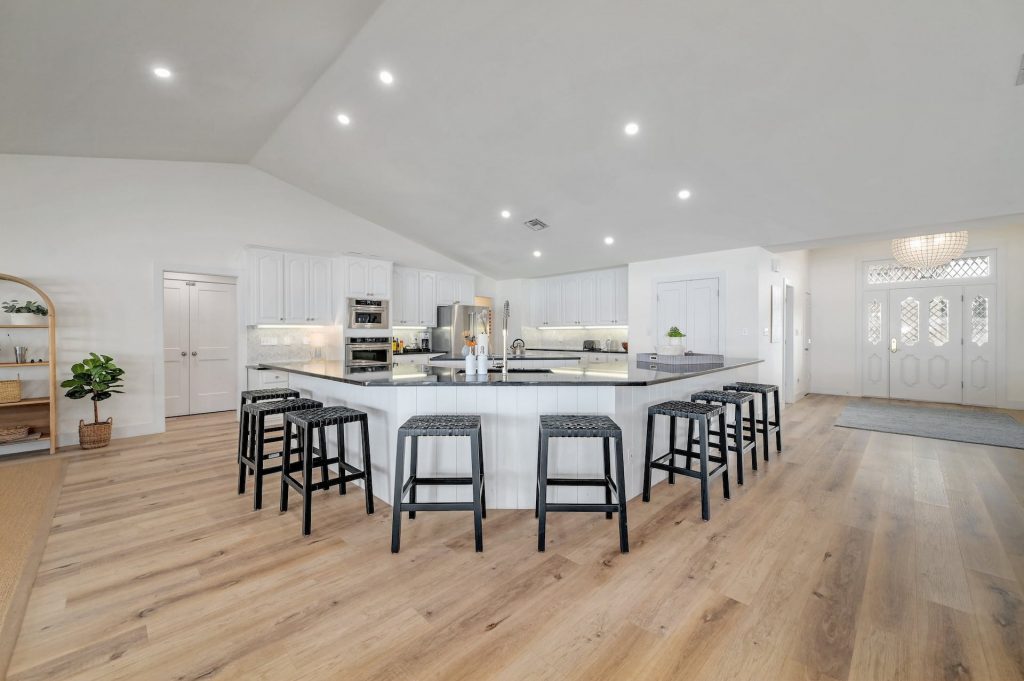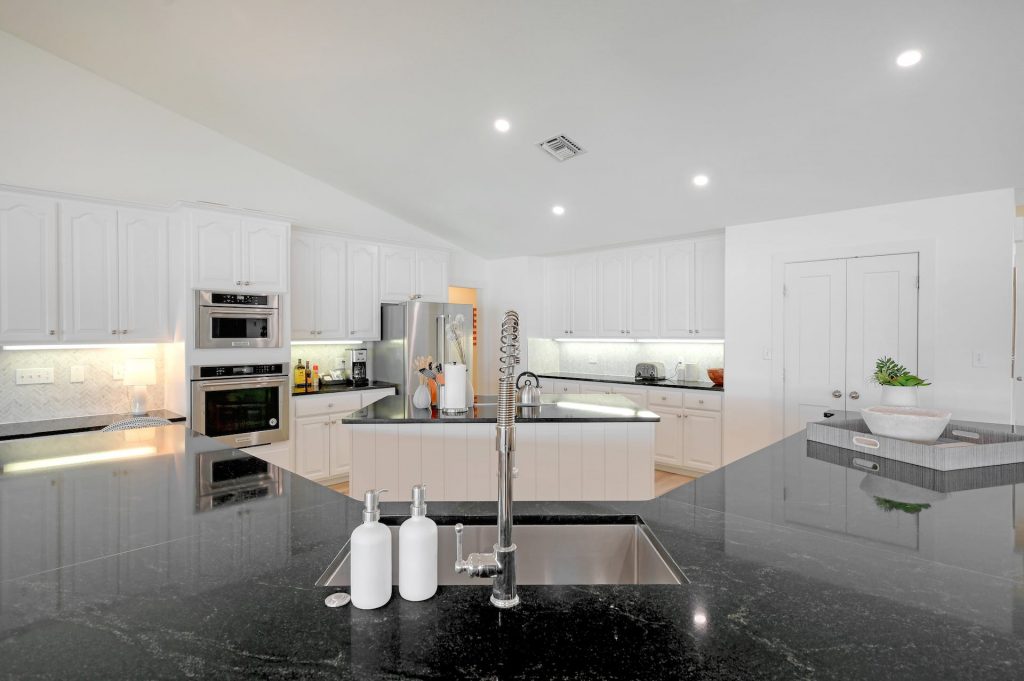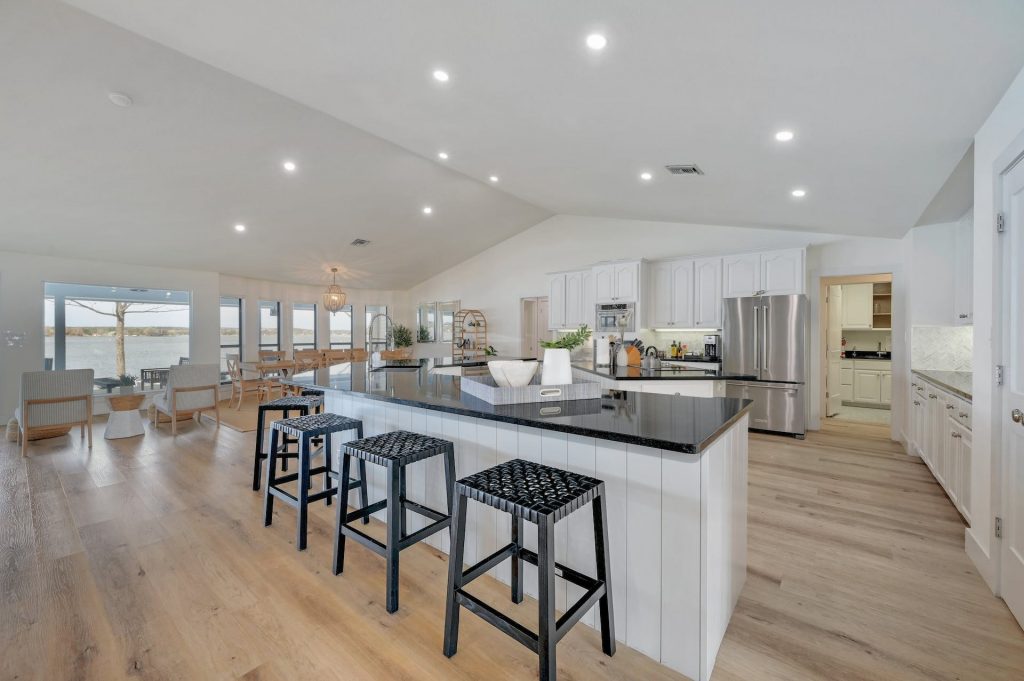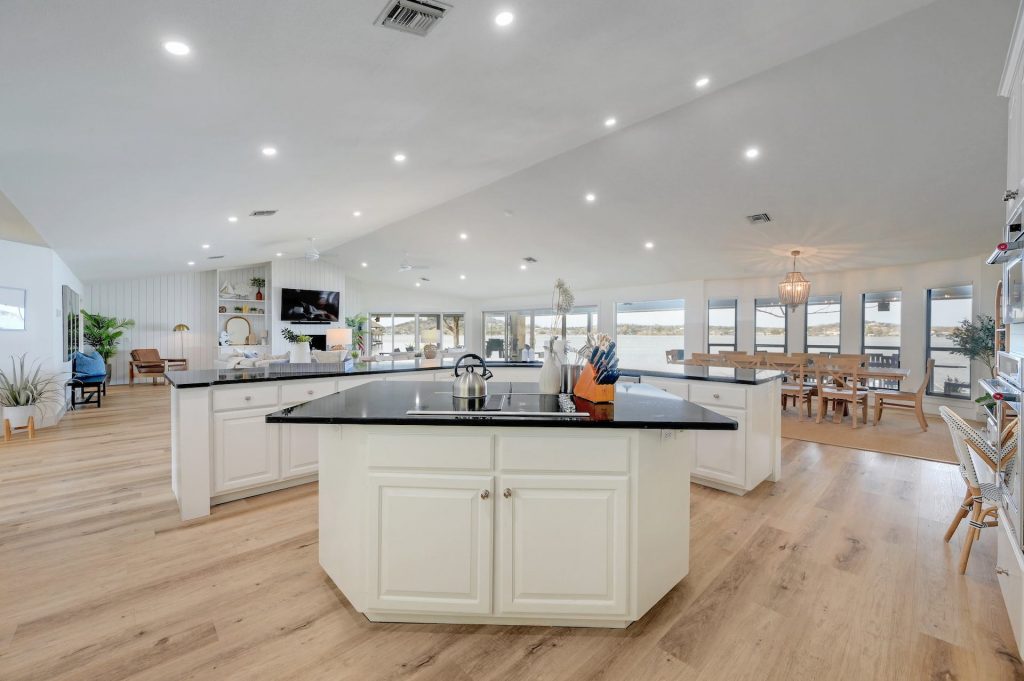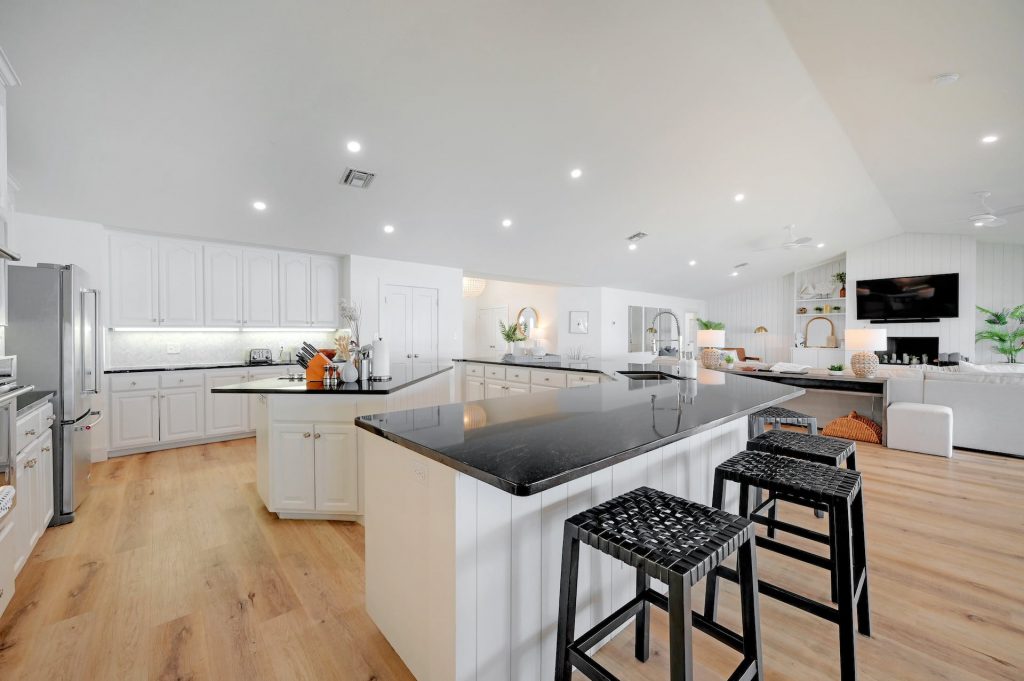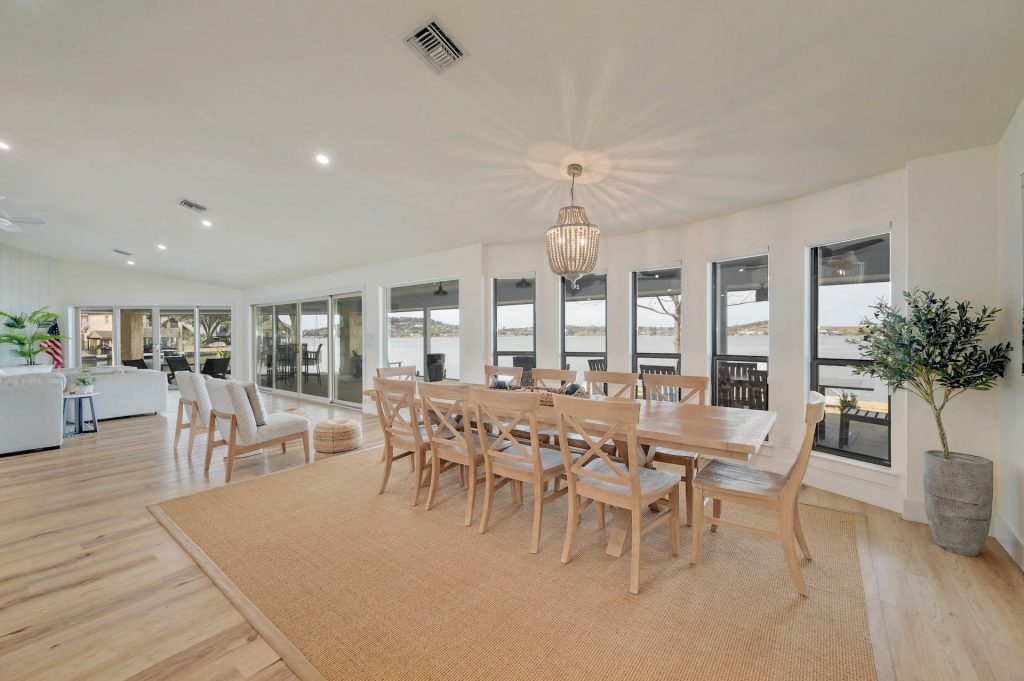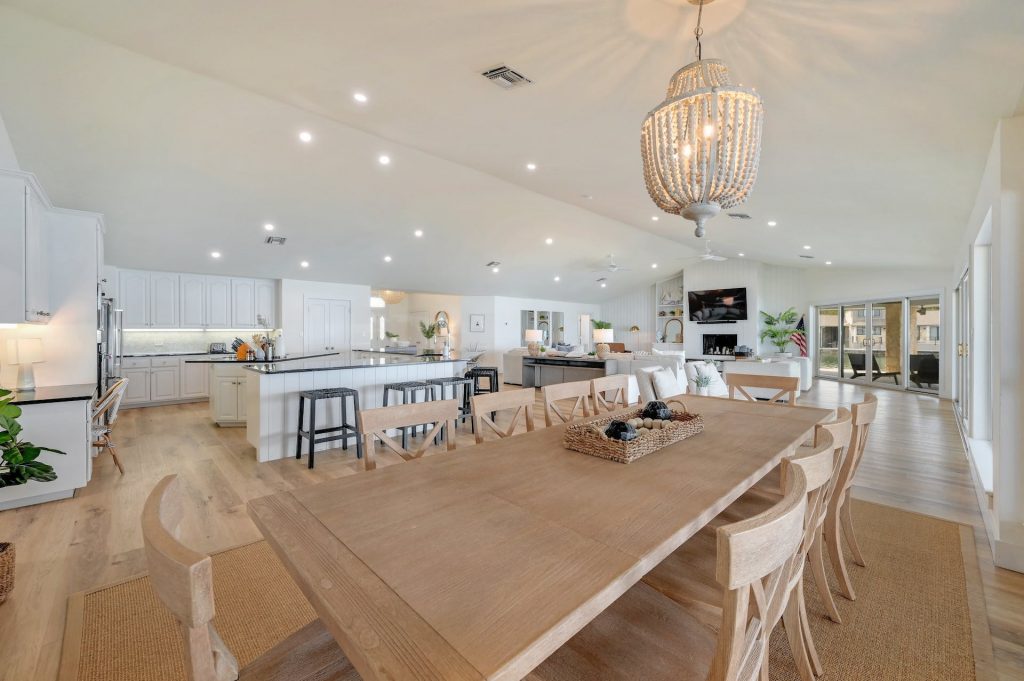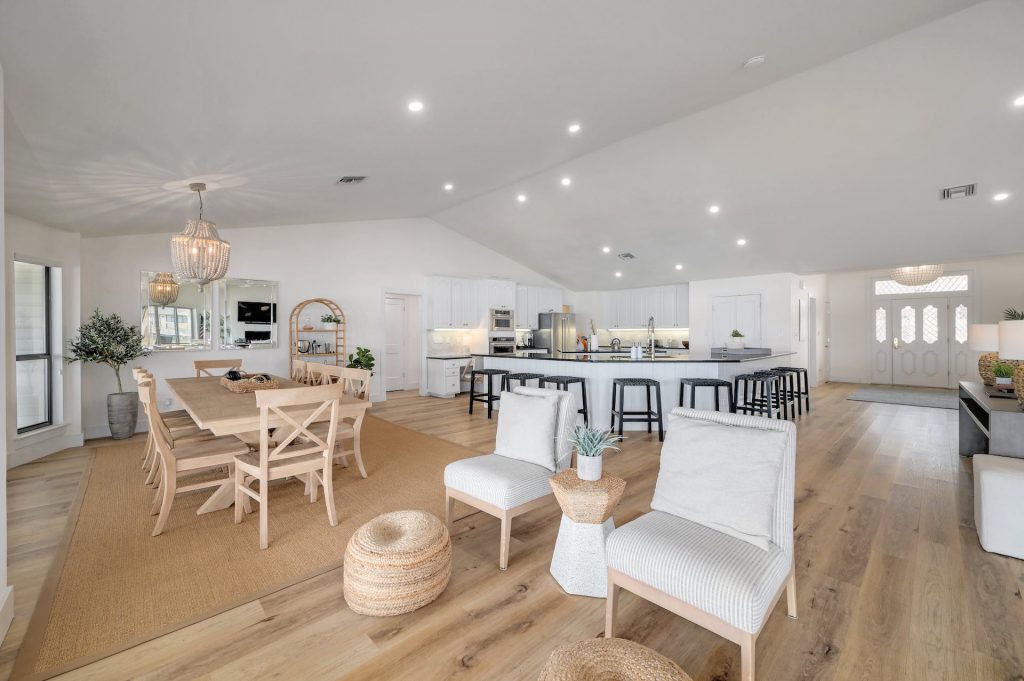 Short Term rentals have been a hot topic of contention in the last few years, even more in the last few months, as real estate investors have been buying up good real estate in highly desired communities to offer them out for rent on a nightly basis.  Proponents say this is a great way to cover holding costs and earn a return on "second home" type properties that are normally vacant for most of the year.  Critics argue that these nightly rentals ruin communities by increasing transient traffic and push locals farther out.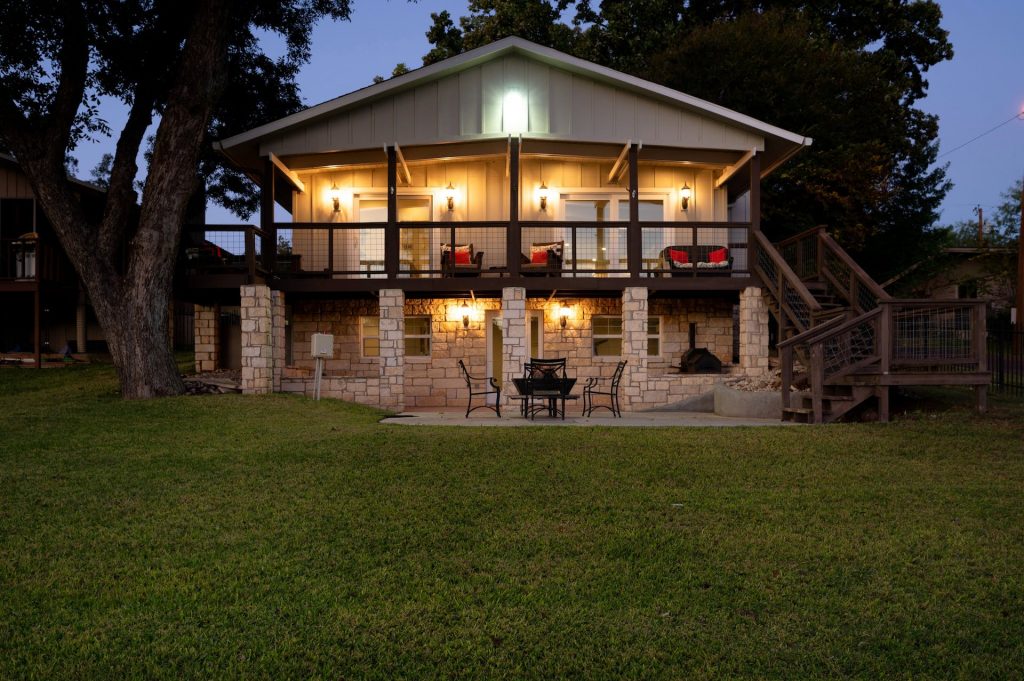 As a productive Real Estate Professional and an active real estate owner and investor I believe in Property Rights and the need to protect them.  I never like to see rule changes after someone has invested in a property, many of which rules are pushed through by a small number of active residents.  I also believe there is a big misconception surrounding the type of people that typically rent homes out on a nightly basis but due to a few bad apples the "Bunch gets spoiled".  Lastly, most, if not all communities that do allow short term rentals also have nuisance laws in place but rarely do concerned residents take the proper steps to correct the issue. Instead they cope with the disturbance and it goes unreported.
When buying Lake LBJ Real Estate it is important to first decide if the ability to short-term rent is important to you. You may ask yourself questions like:
Do I want to rent now?
Will I want the option to rent in the future?
How would I feel if my neighbor was renting their home out?
Answering these simple questions at the beginning of your search will really help you narrow your search and focus on communities that meet your needs.  If you decide to pursue a property that is a rental you need to pay close attention to waste water system. Is it on septic vs sewer?  We prefer an actual sewer system that moves the waste off site as opposed to a septic system that leaches everything on site.  With large groups, and non-consistent use, these rental days can stress the septic systems out and cause big problems.  Guests also tend to dispose of items that are bad for the system which will damage that septic system over time.  Before you panic, many successful rental properties use convention or aerobic septic systems and do just fine, so long as they are properly maintained to ensure functionality and guests are informed on proper usage.
I also recommend paying close attention to HOA rules as well as deed restrictions that may be specific to your property and uncovered only by careful review of your title commitment.  Understanding how these short-term rental rules might change in the future is important to understand before you make a long-term financial commitment.
Buying and selling waterfront property on Lake LBJ is no easy feat.  We recommend engaging a Local Expert that is active in the Lake LBJ Real Estate market to help you understand what you are buying and avoid costly mistakes.  Reach out if I can be of assistance!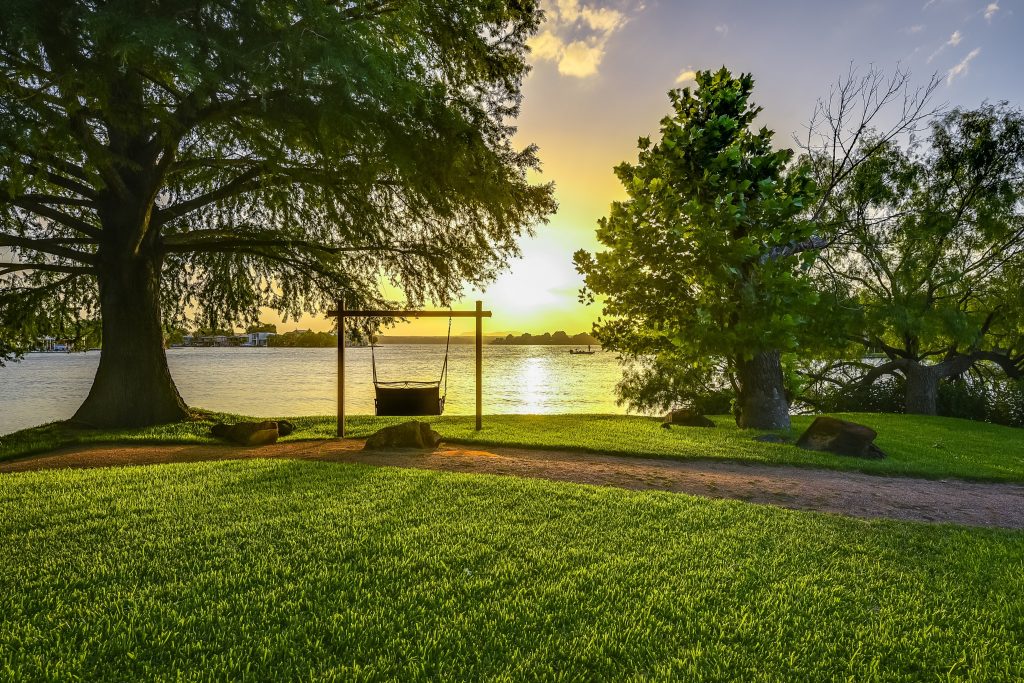 I can't tell you how many times I have had clients tell me " we don't want to see property in Granite Shoals" or " we want to stay in Horseshoe Bay because we have friends there" and while these concerns are valid they go against one of my main recommendations for any buyers interested in Lake LBJ Real Estate.  Some of the BEST properties on the entire Lake LBJ are located in some of the "less popular" neighborhoods and until you actually experience some of these special properties and what they have to offer you can't ever scratch them off the list completely.  Property owners that have spent a considerable amount of time on Lake LBJ know that the community a property is located within is typically less important than the actual property and waterfront. The bottom line is that some of the properties we represent on Lake LBJ are so special and unique that they do not exist anywhere else; there is only one and if you want it you have to take it where it lies.
The property below was one we sold a few years back and while it is incredibly special and unique it was a challenge to sell because it was hard to get prospects to go look at it in Granite Shoals, Texas. Knowing what I know about the Lake LBJ Real Estate market I say its pretty hard to find a property this special anywhere on Lake LBJ, or even in Texas for that matter.  Great properties in overlooked areas on Lake LBJ seem like GREAT investment opportunities if you ask me.  Take a look at some of the photos below and let me know if you agree. If we can help you buy, sell or own waterfront property on Lake LBJ please reach out at (512) 786-1515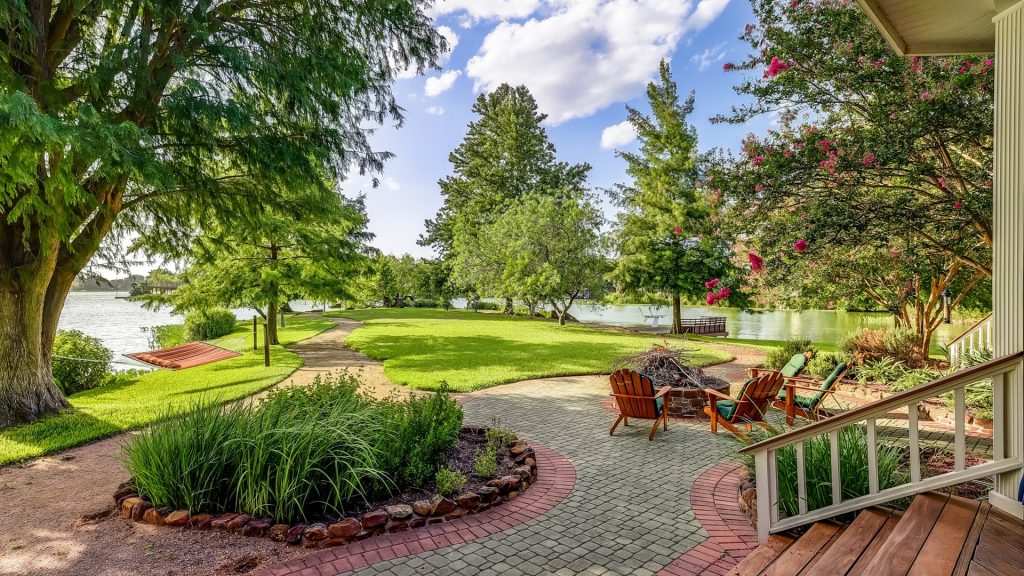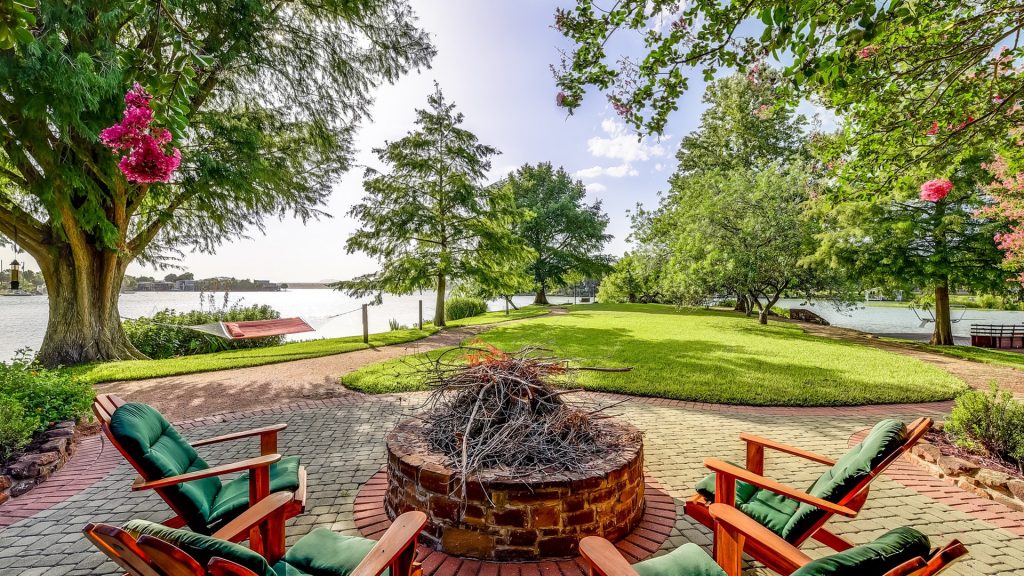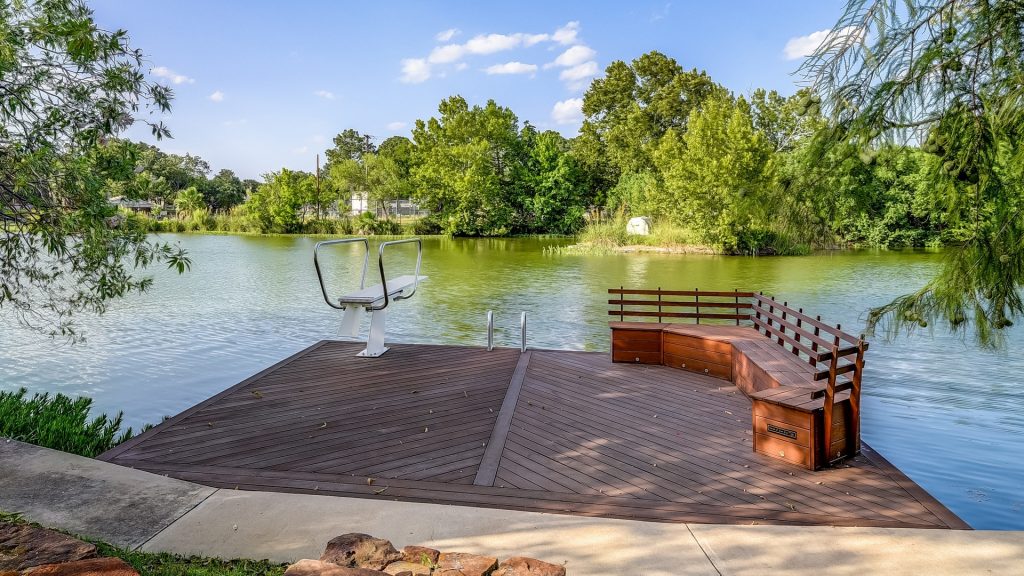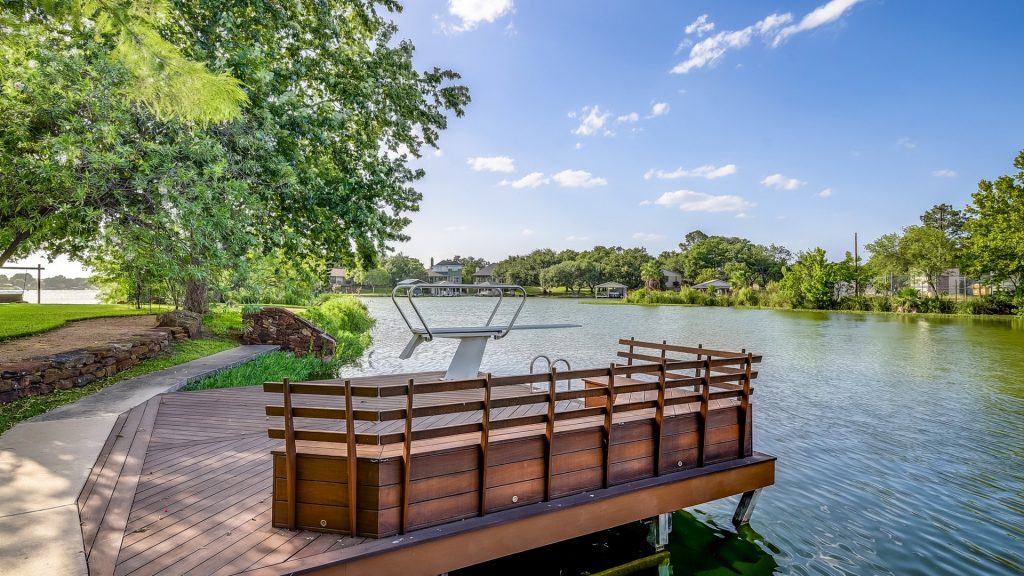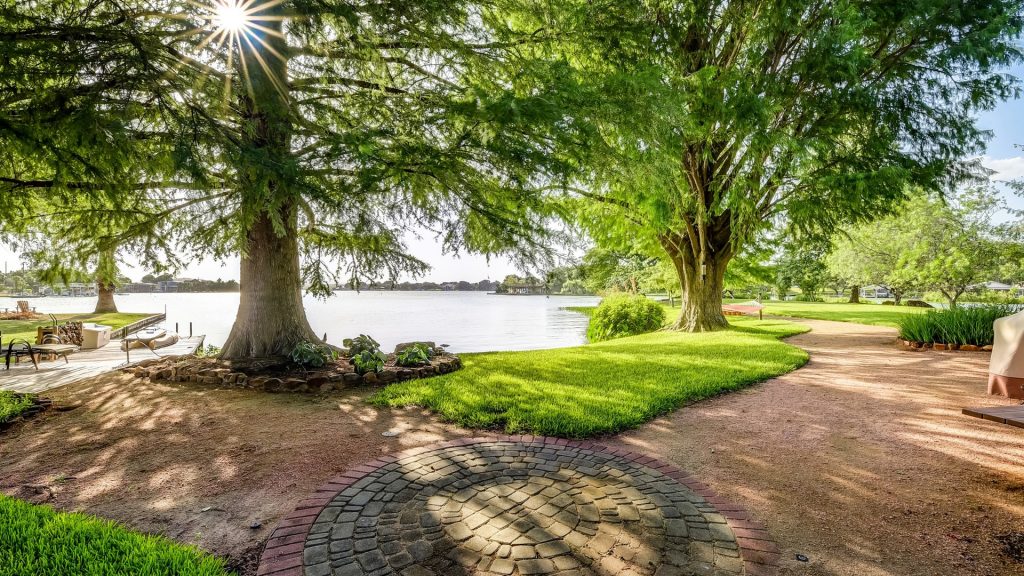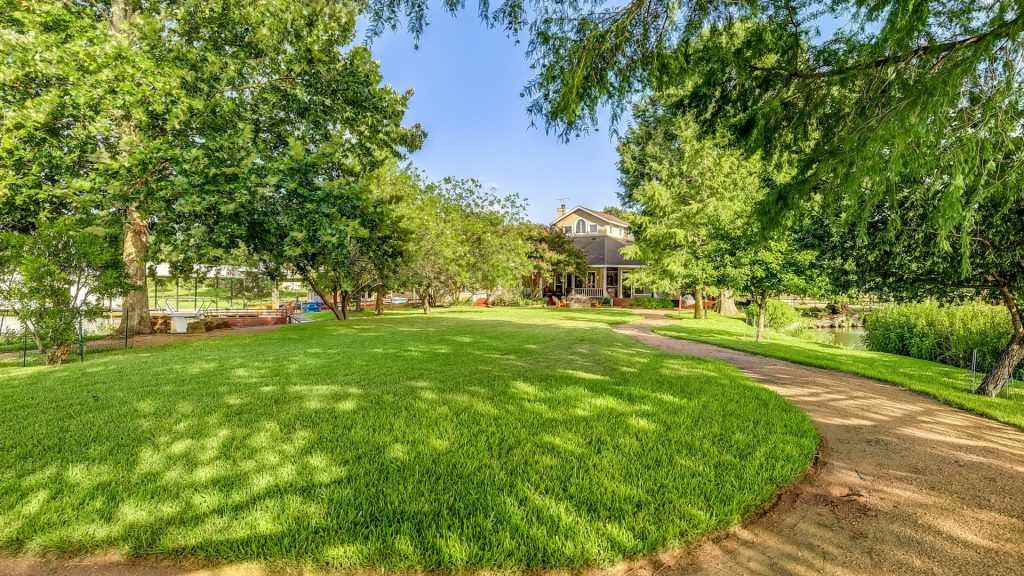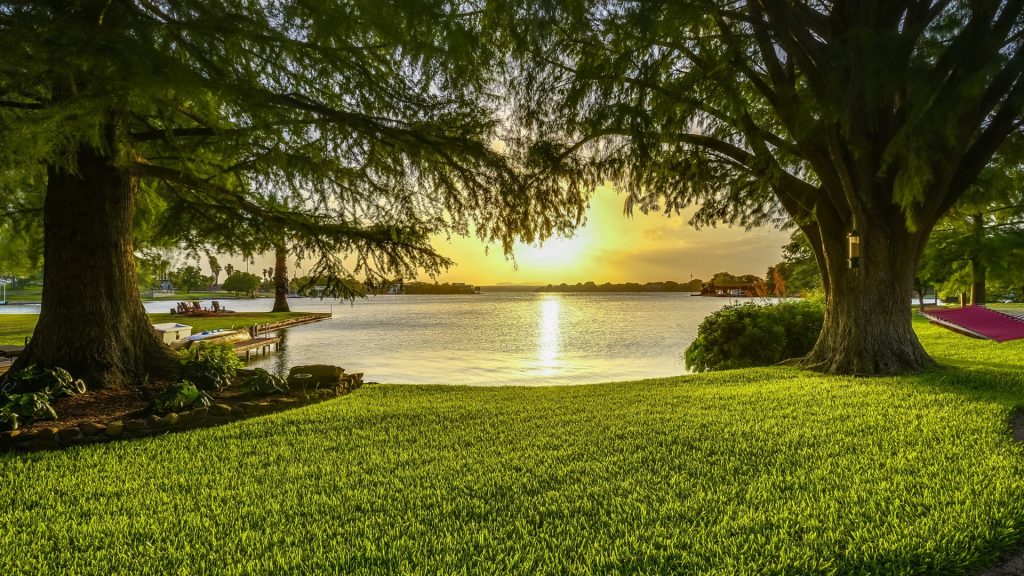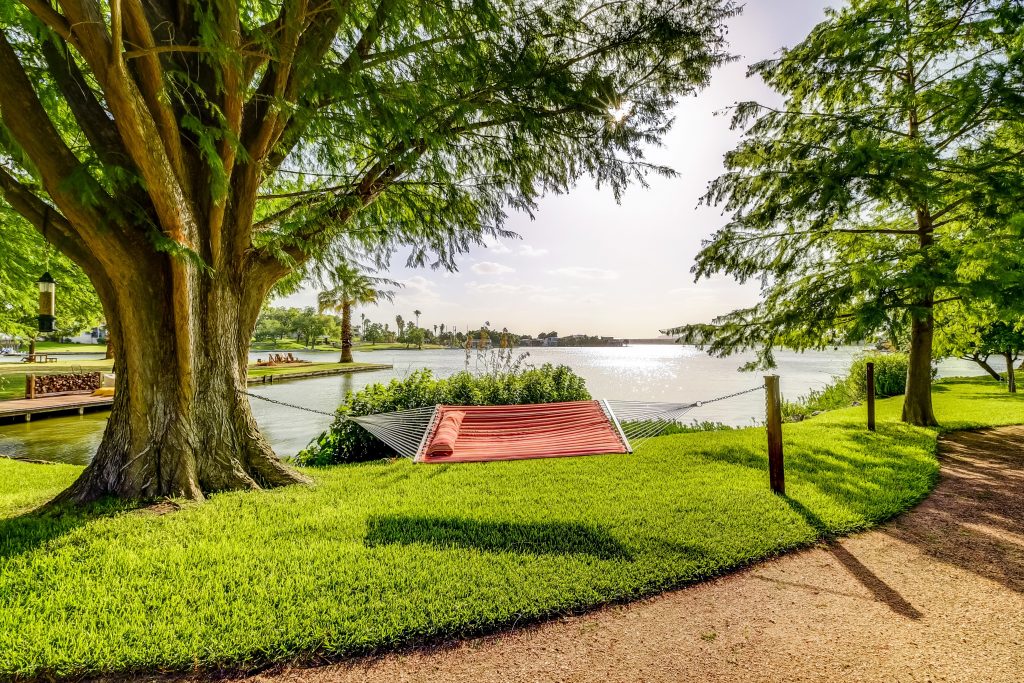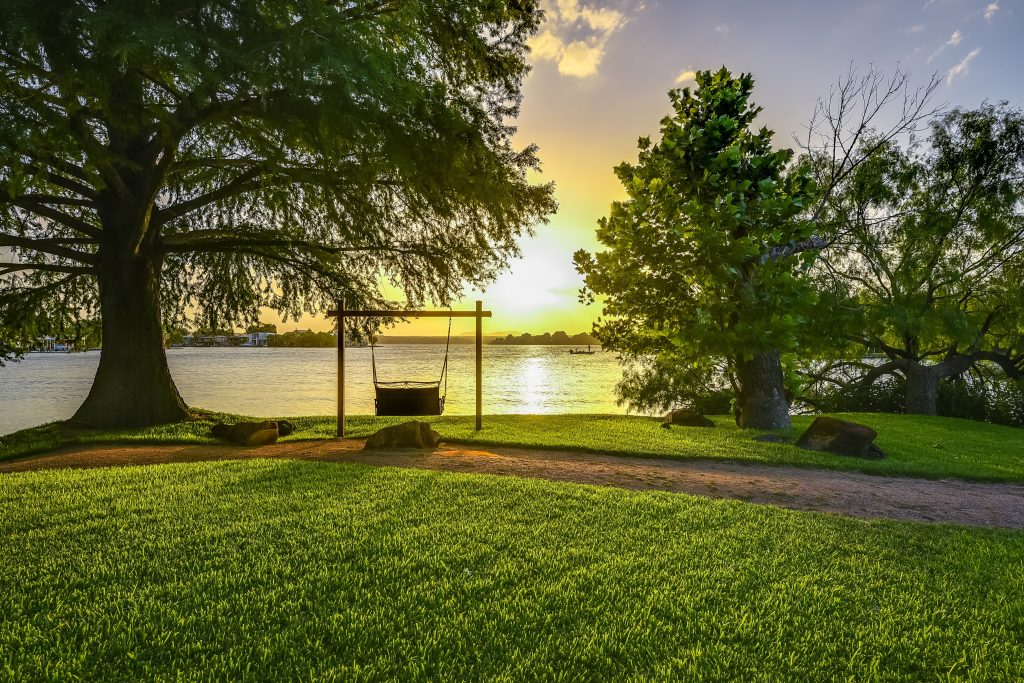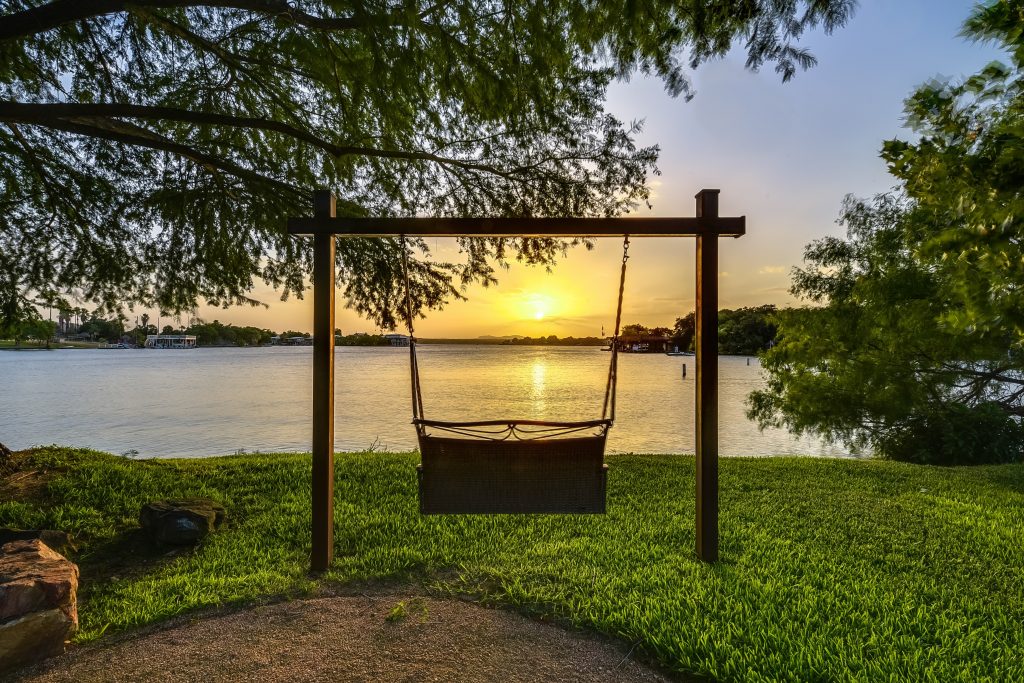 When enjoying Lake LBJ by boat or wave runner its critical to be aware of the shallow spots around the lake and the hidden sand bars that exist just beneath the surface of the water. Hitting one of these bad boys accidentally can be both costly and deadly.  The last time the Lower Colorado River Authority (LCRA) lowered Lake LBJ we took our photography team out on the lake to better understand the dangers that do exist.  Take a picture below of some of the sandbars that have popped up in different areas around Lake LBJ.  Its also important to remember that these masses of sand are everchanging and so its best to always use extreme caution when boating and familiarize yourself with your environment, even if you have been in it many times before.  When we say we are Local Real Estate Experts we mean it. We don't just sell here. We LIVE here and have the local expertise to help you buy, sell and own Lake LBJ Real Estate RIGHT!
If we can hep you with waterfront homes on Lake LBJ or anything else pertaining to Lake LBJ Real Estate please reach out at (512) 786-1515. We look forward to hearing from you!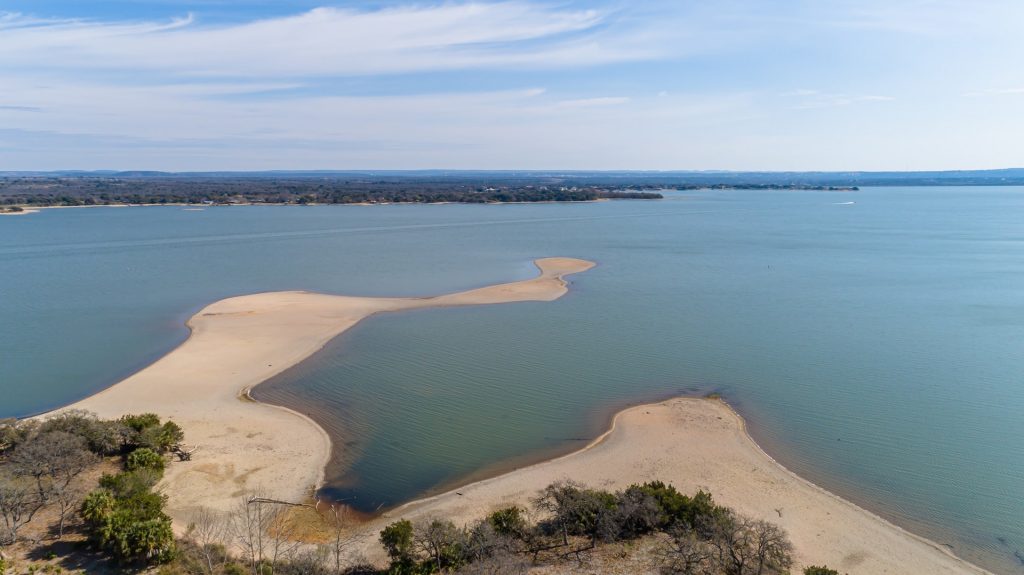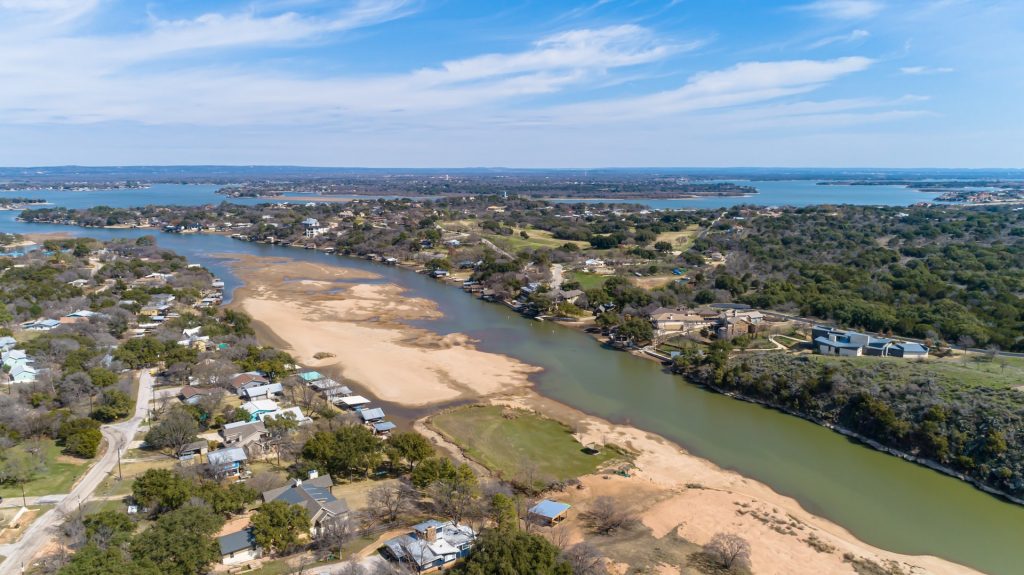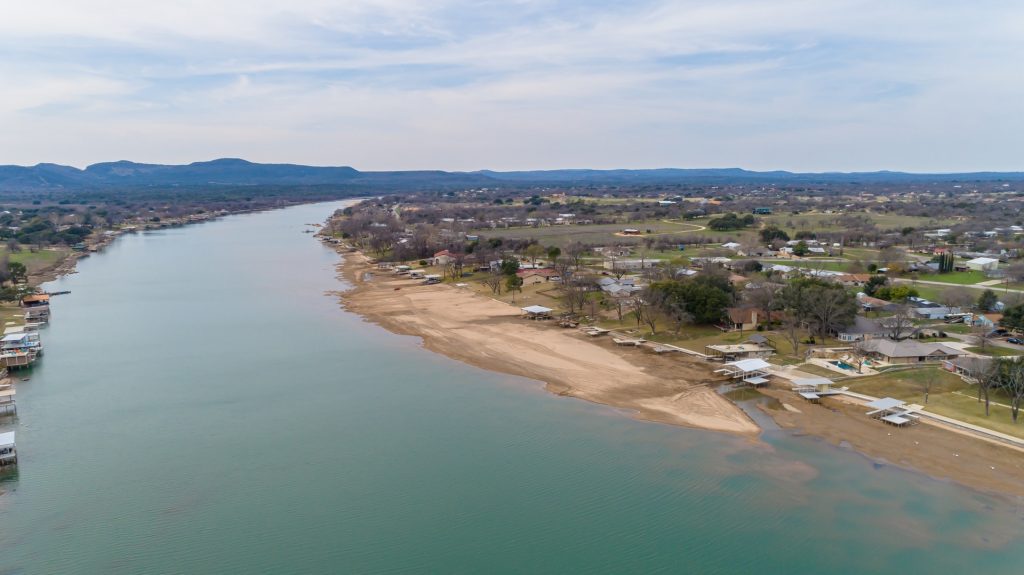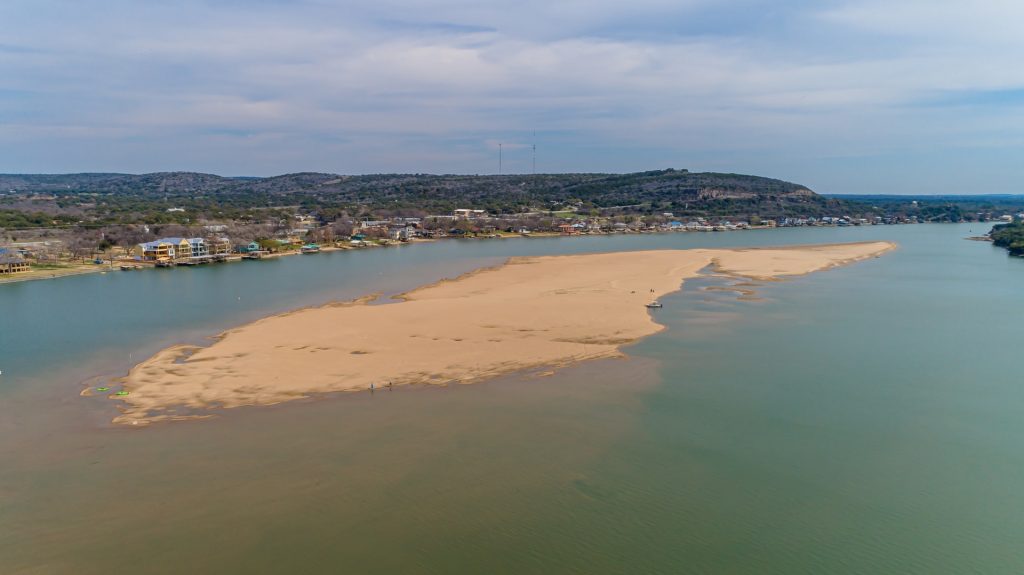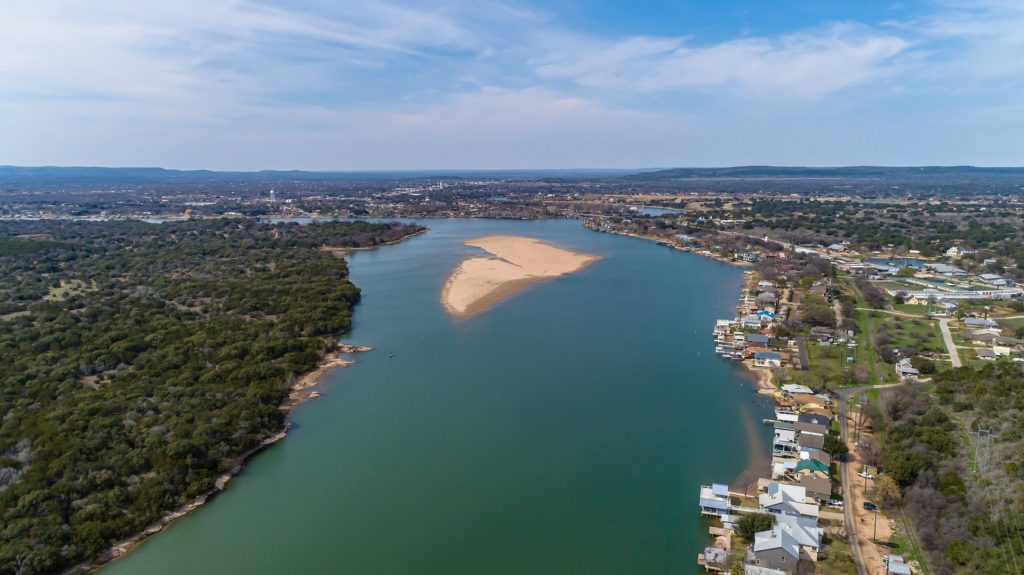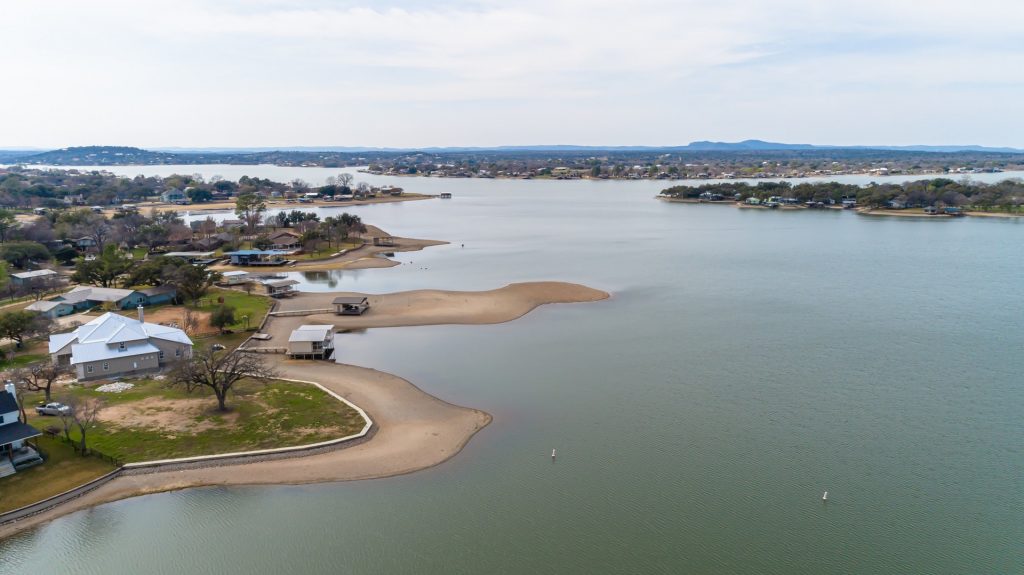 I am often asked where is the BEST water on Lake LBJ for watersports like Wake Surfing and Water Skiing is, and my answer is always the same: "Its a secret!"   You see as more and more people find out about our incredible gem of a lake right here in central Texas more people come visit, more people buy houses, and more people hog up all the smooth water.  So I am keeping this valuable information all to myself. I will however make a deal: Buy a house from The Carvajal Group in 2023 and Ill personally give you a tour of the smoothest water on Lake LBJ and let you in on my local secrets.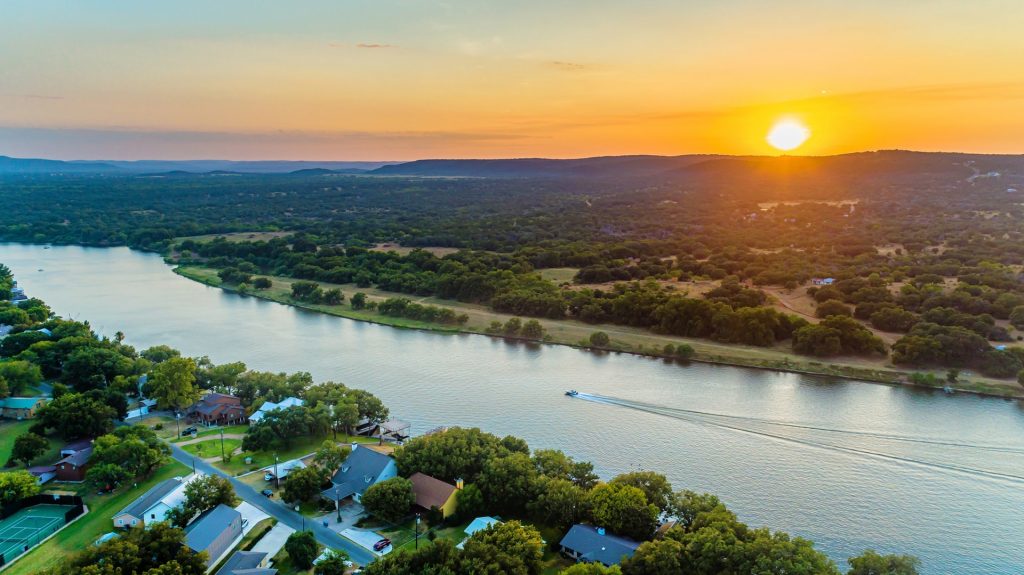 Buying a waterfront property on Lake LBJ is likely the most expensive financial investment you ever make and one that should not be made without proper consideration.  Many agents and brokers that claim to sell "waterfront homes" or "Lake LBJ Real Estate" can't drive a boat nor have they ever owned waterfront property.  How can they properly advise you on buyer waterfront real estate on Lake LBJ if they themselves have never done it themselves.  You need a trusted professional in your corner, that knows Lake LBJ, understands the local market for Lake LBJ Real Estate, and will work harder for you than any other agent or broker to help you accomplish your real estate goals.  We don't just sell here.  We live here and have the expertise to help you buy and sell right on Lake LBJ.  Give us a call.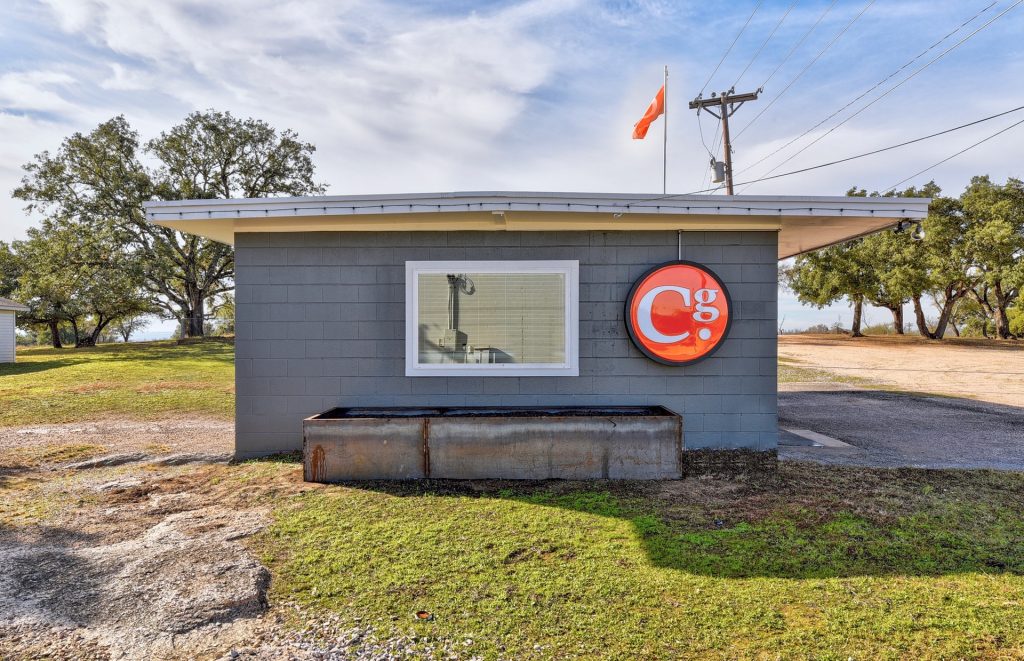 Our strategy for selling Lake LBJ Real Estate is simple: Know our market better than anyone else and then make ourselves accessible to our clients.  Being a market expert is not earned over night but rather takes years and years of consistency, doing what we love, over and over again.  We never arrive at "Expertise" but rather it is a continuous process through which we are able to carefully hone our craft throughout time.  Each day and each experience is an opportunity to soak some new knowledge up that will be helpful to our clients down the road.  Our expertise is learned on the battle field, helping buyers, sellers and property owners, out closing deals on Lake LBJ.  In 2022 alone we sold over $106 million on Lake LBJ and that high level of production in a local market is what propels us ahead of our competitors.
Lake LBJ Real Estate is business and results matter.  Who you hire to represent you should not be made based on friendships but rather on engaging the best team for the job.  When it comes to Lake LBJ Real Estate we are number one!  Give me a call to learn more about our winning strategy and how we are successful helping clients achieve their goals on the lake.  We hope to hear from you soon.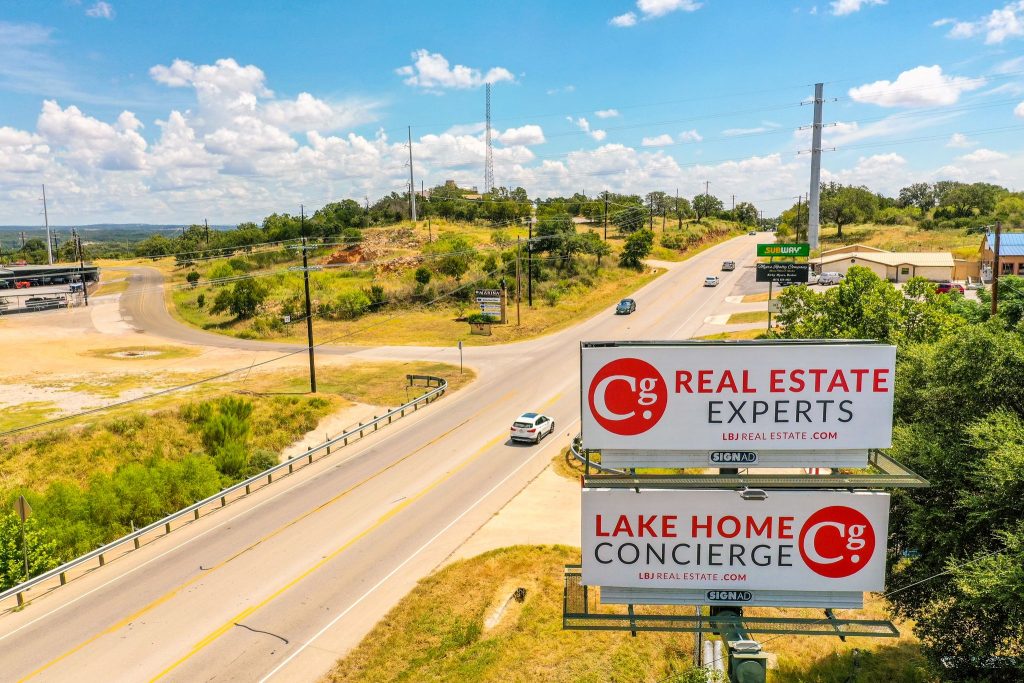 The secret is out. 205 Beaver Circle in Blue Lake Estates is PURE FIRE! 4 bedrooms, 3 baths with arguably the "Most Fun Pool on Lake LBJ". You have to check this place out!  Oh and the owner is telling me that he will sell the property fully furnished with all the bells and whistles (excluding watercraft) and this one is loaded up!  Qualified buyers reach out to schedule a tour of this awesome lake house in Lake LBJ's most desired community, Blue Lake Estates on Lake LBJ.  This one is special!
If you are looking to Buy, Sell, or Own Lake LBJ Real Estate reach out to the Local Expert. We KNOW Lake LBJ!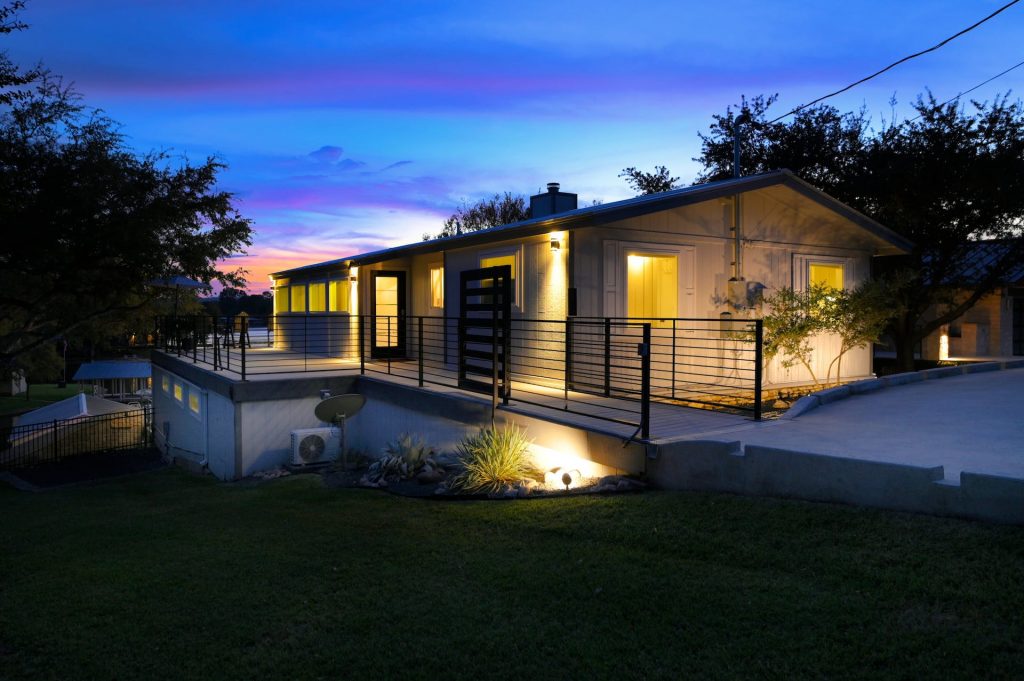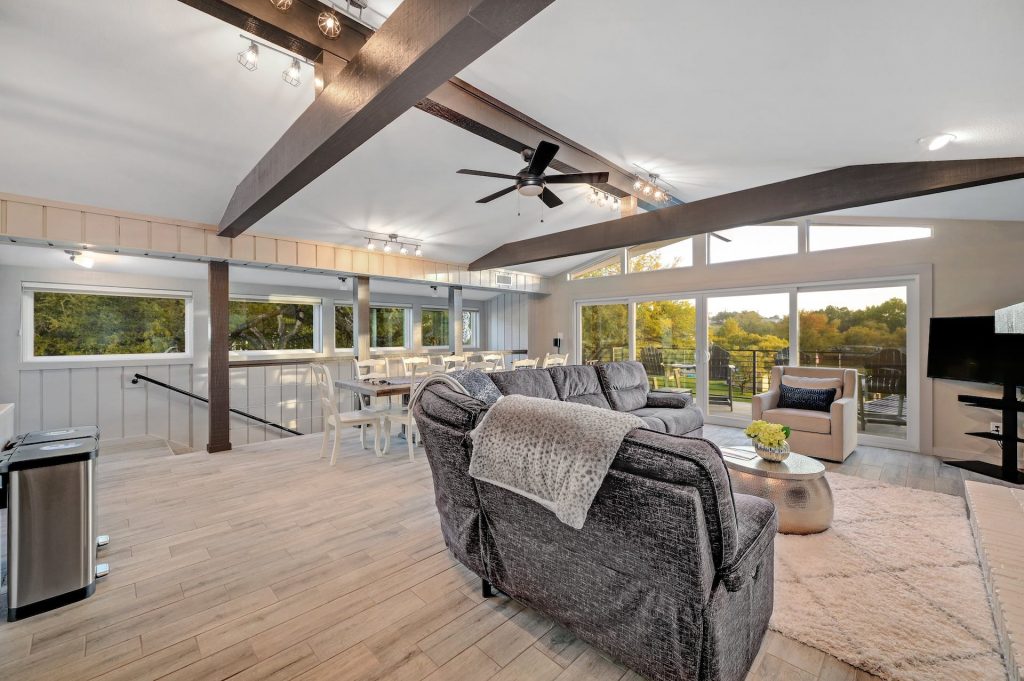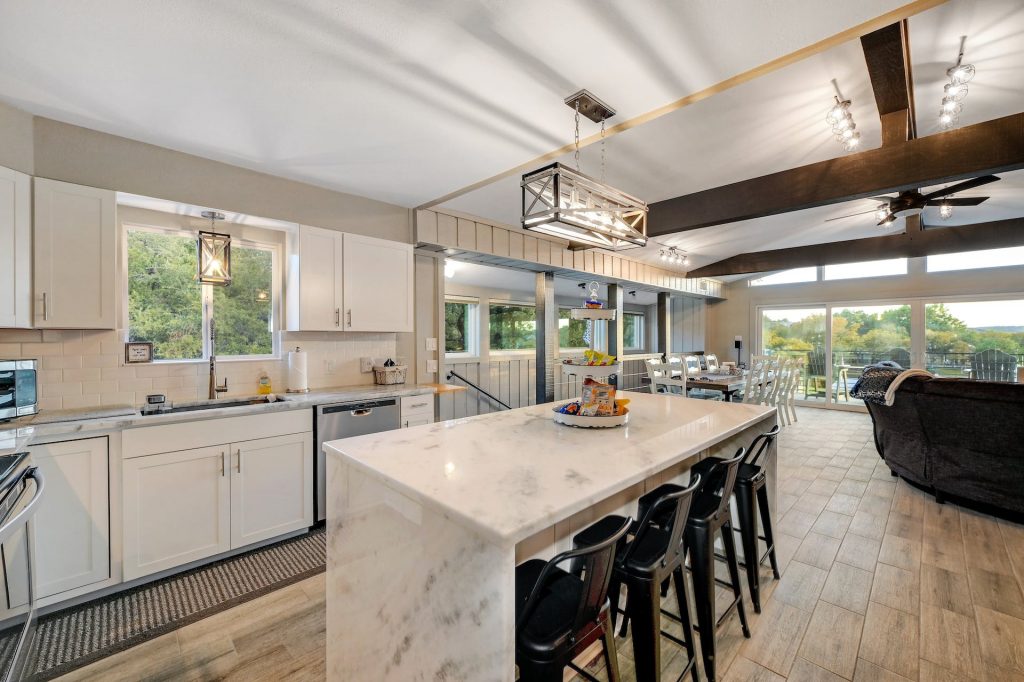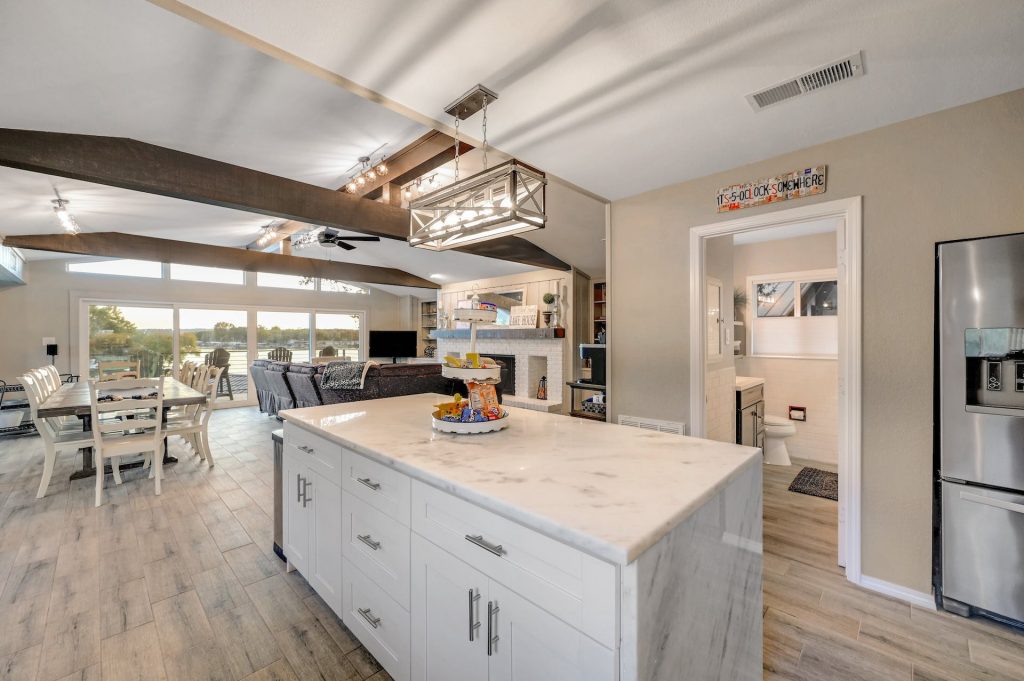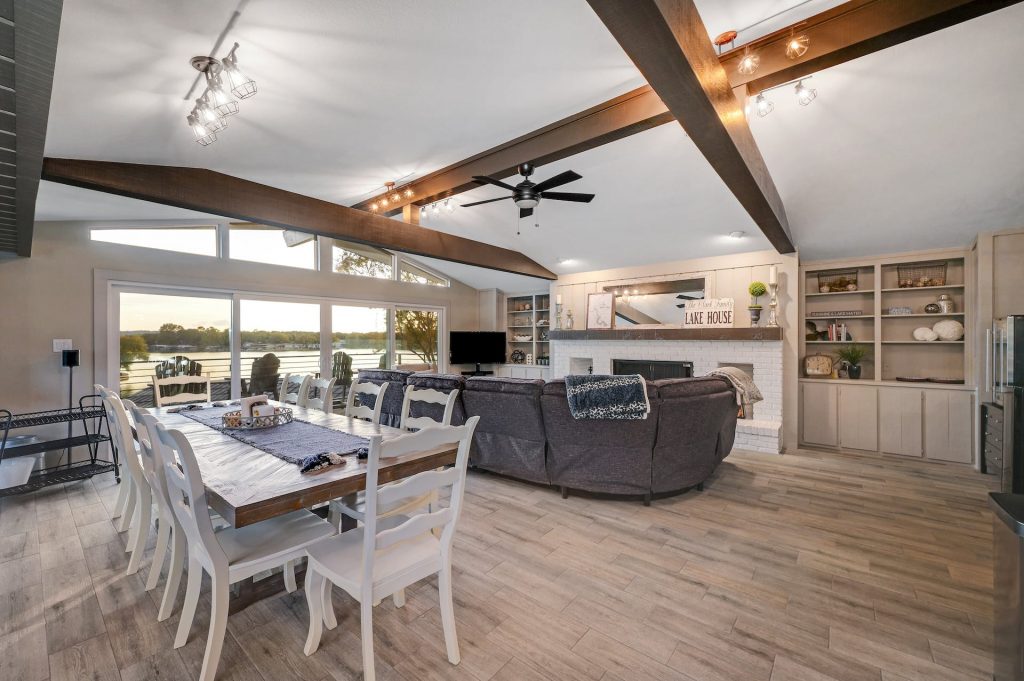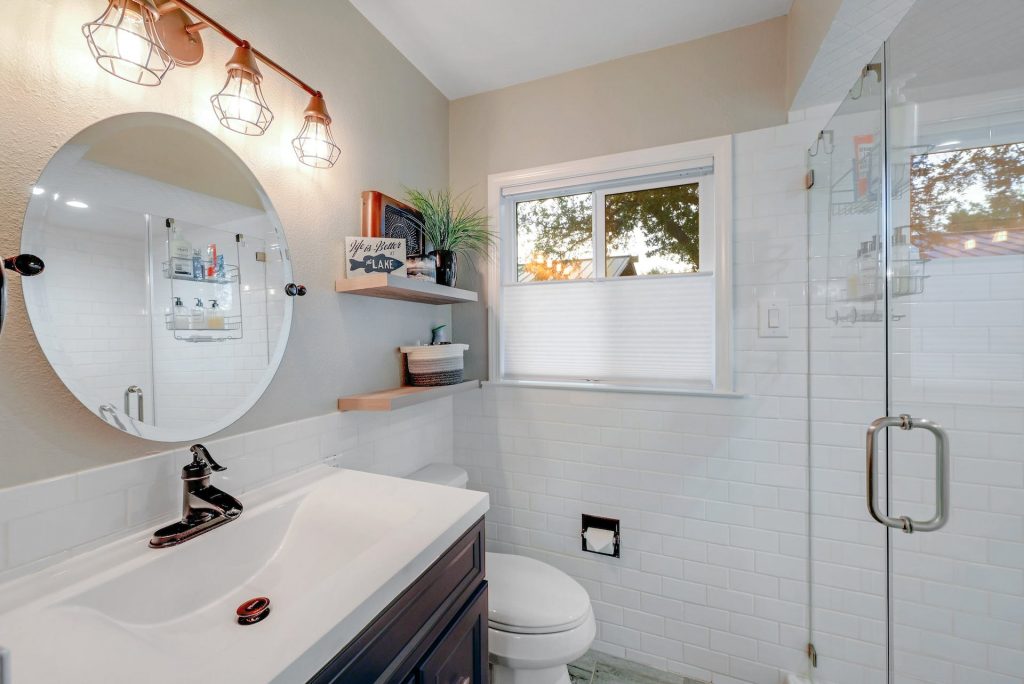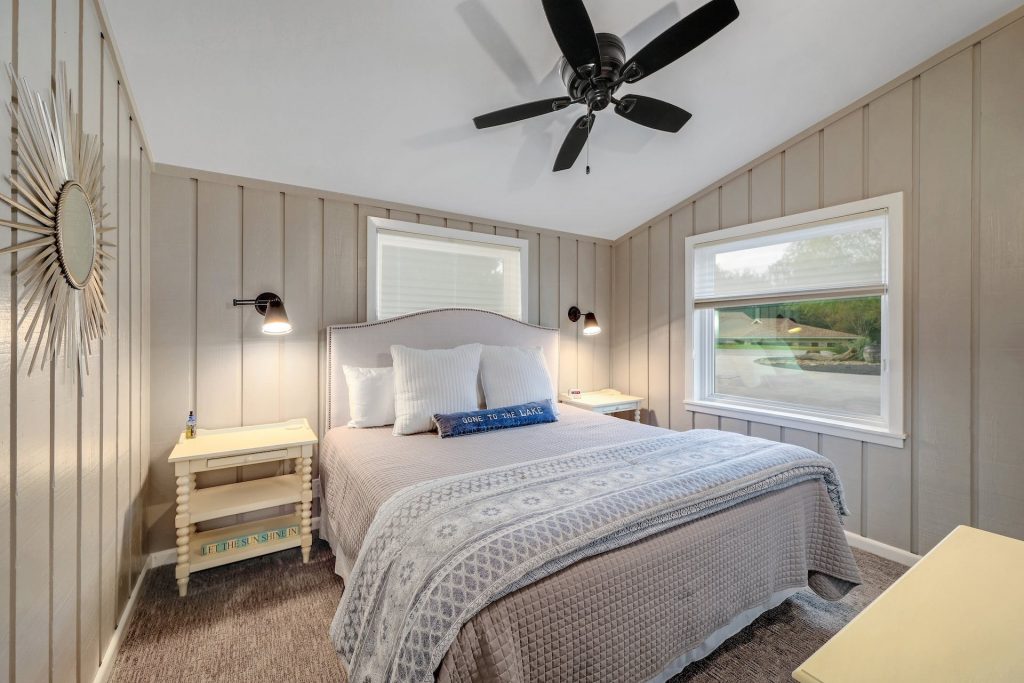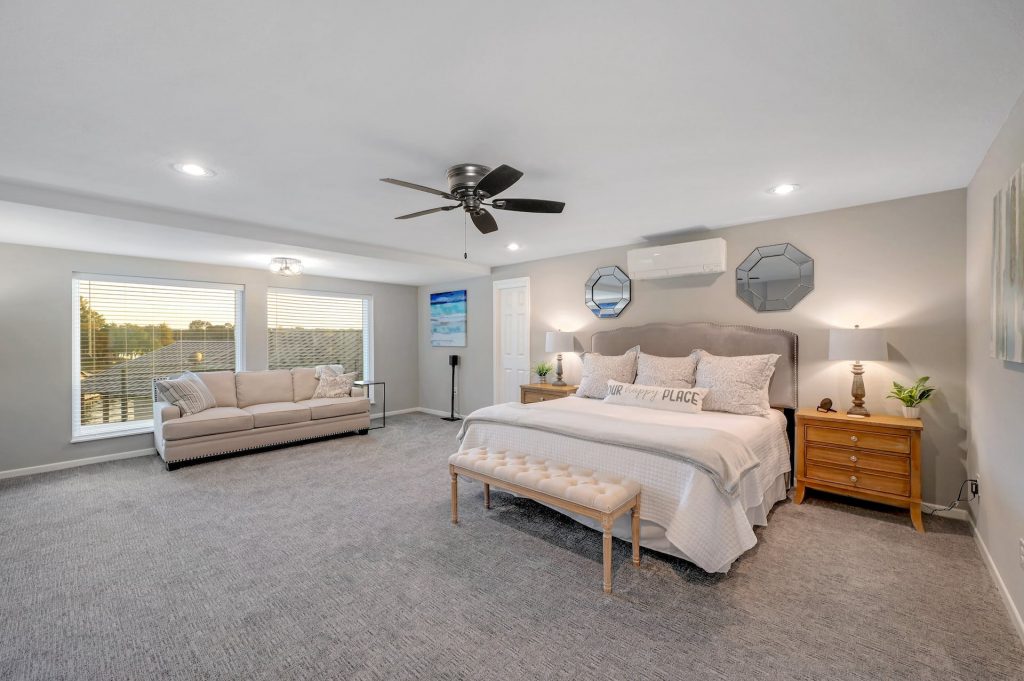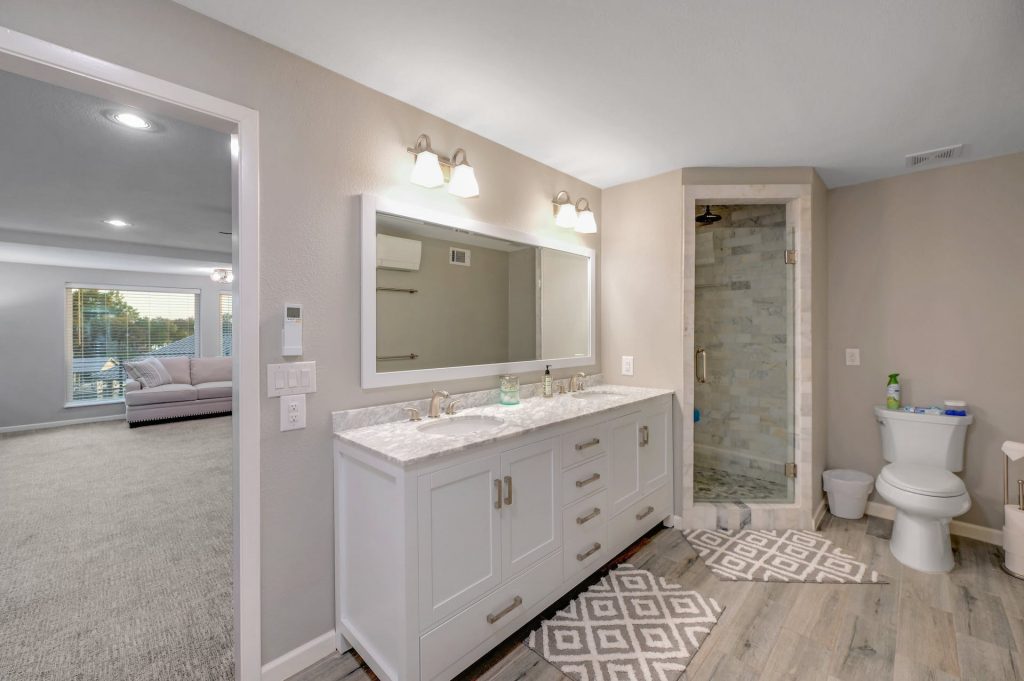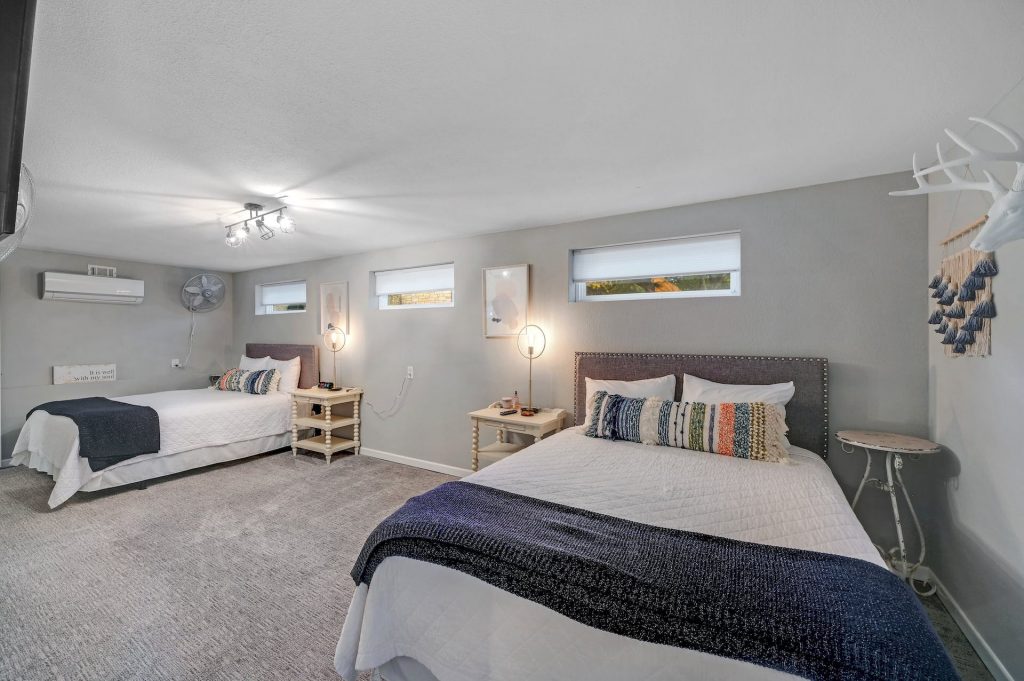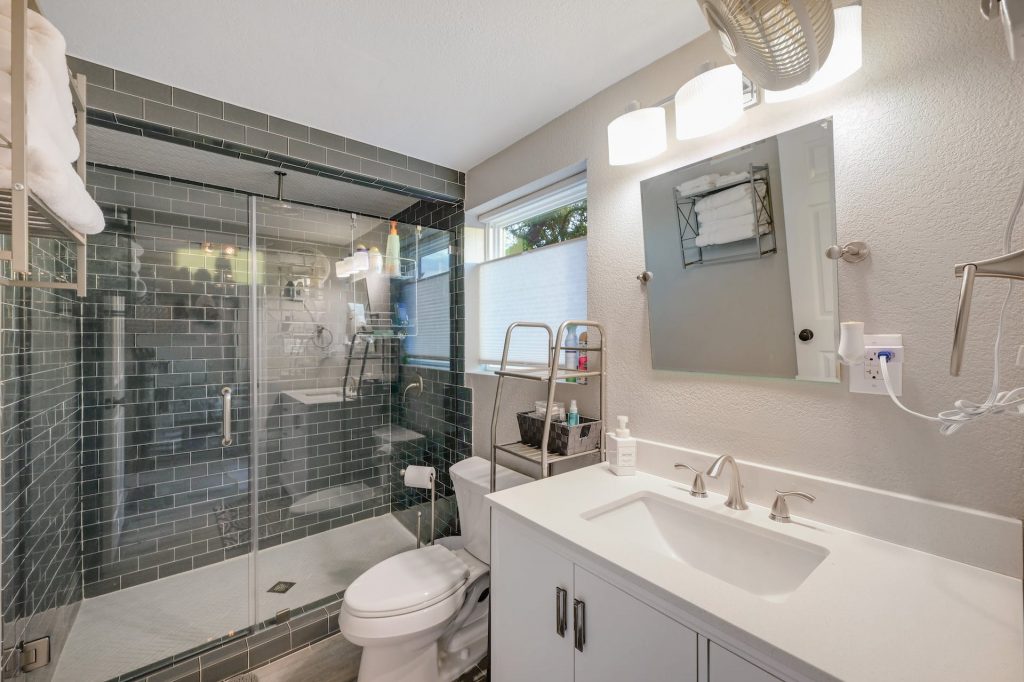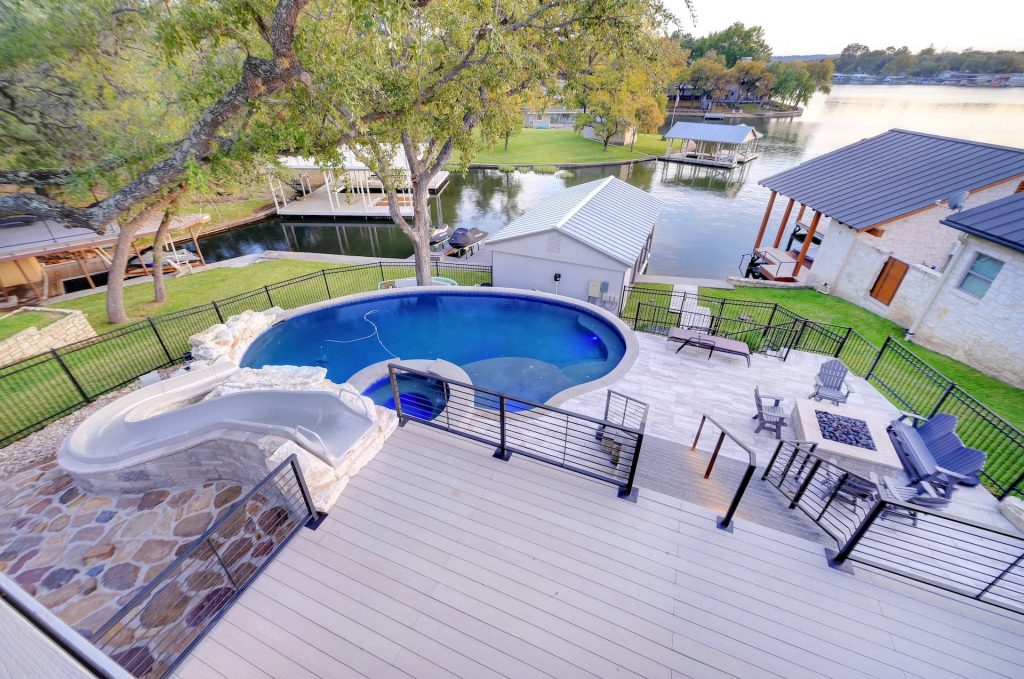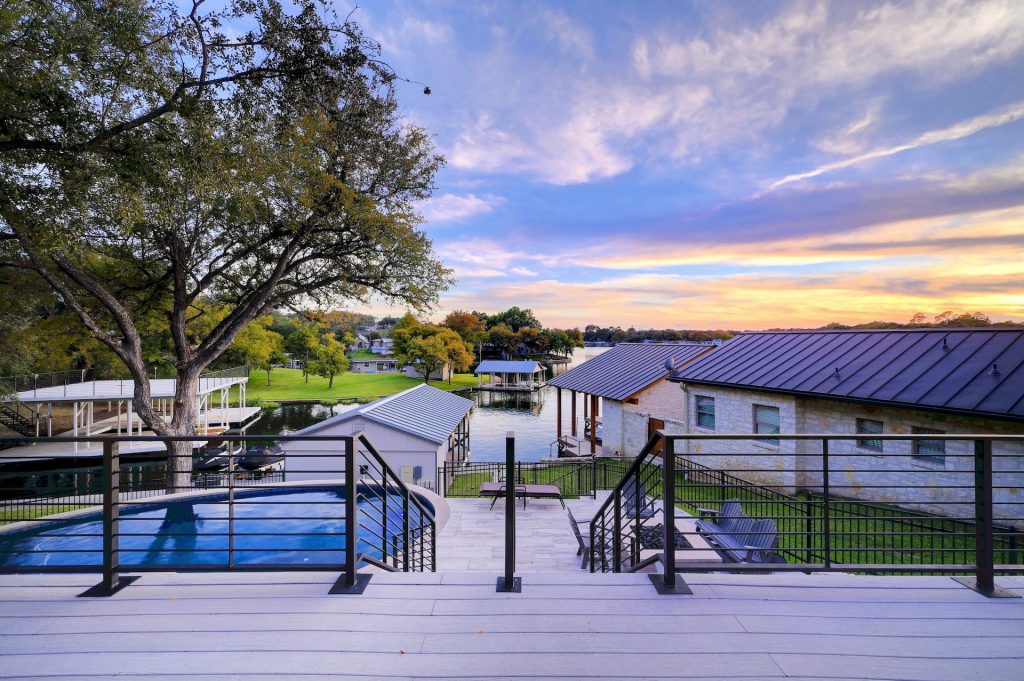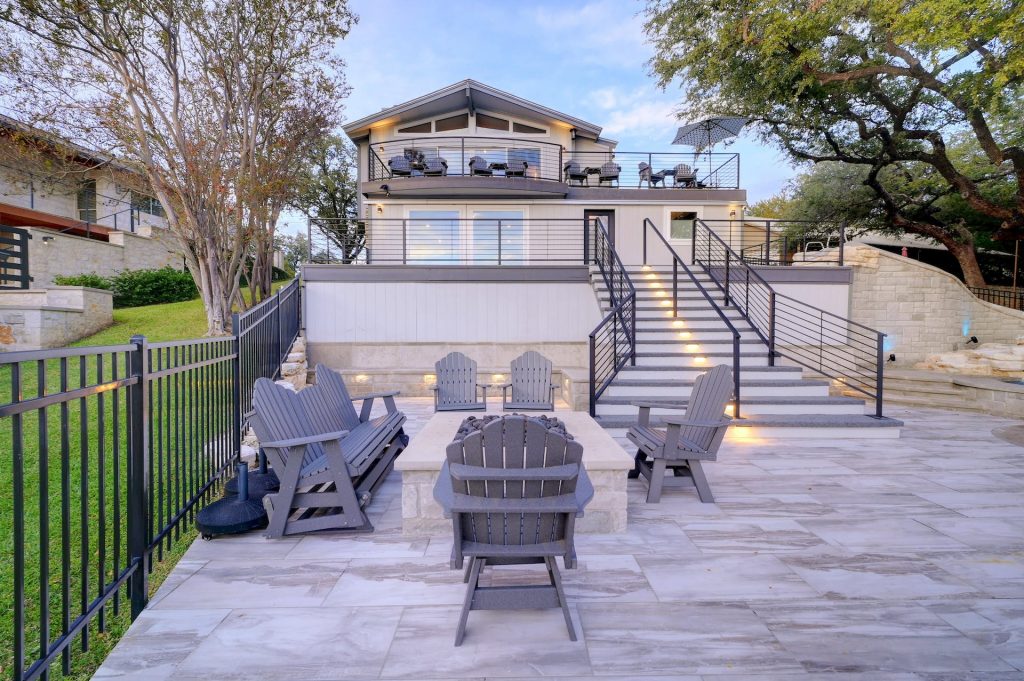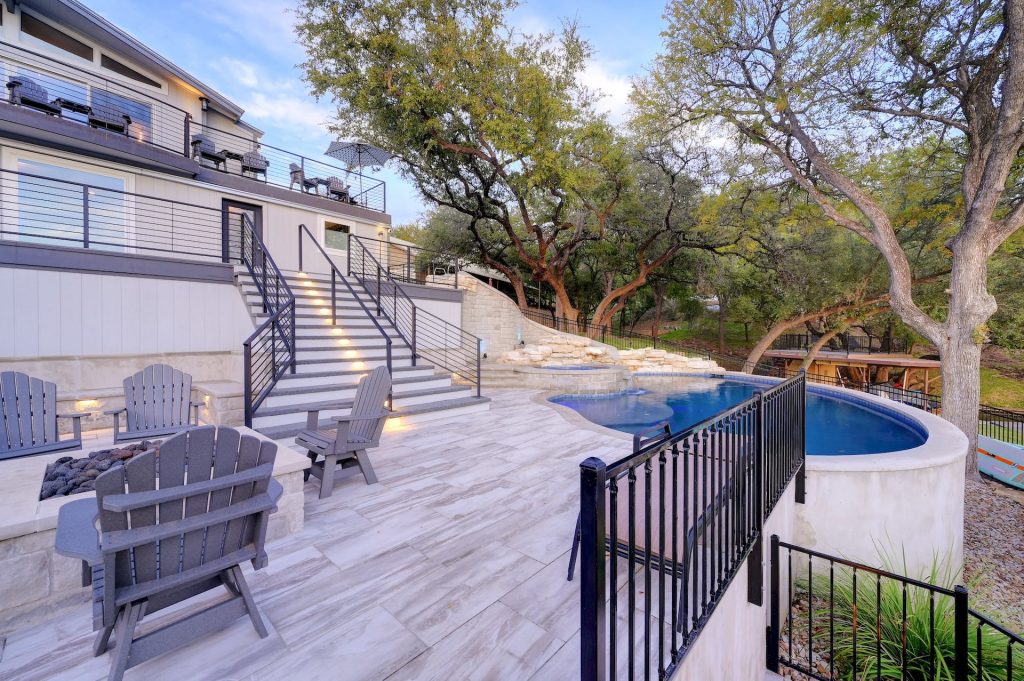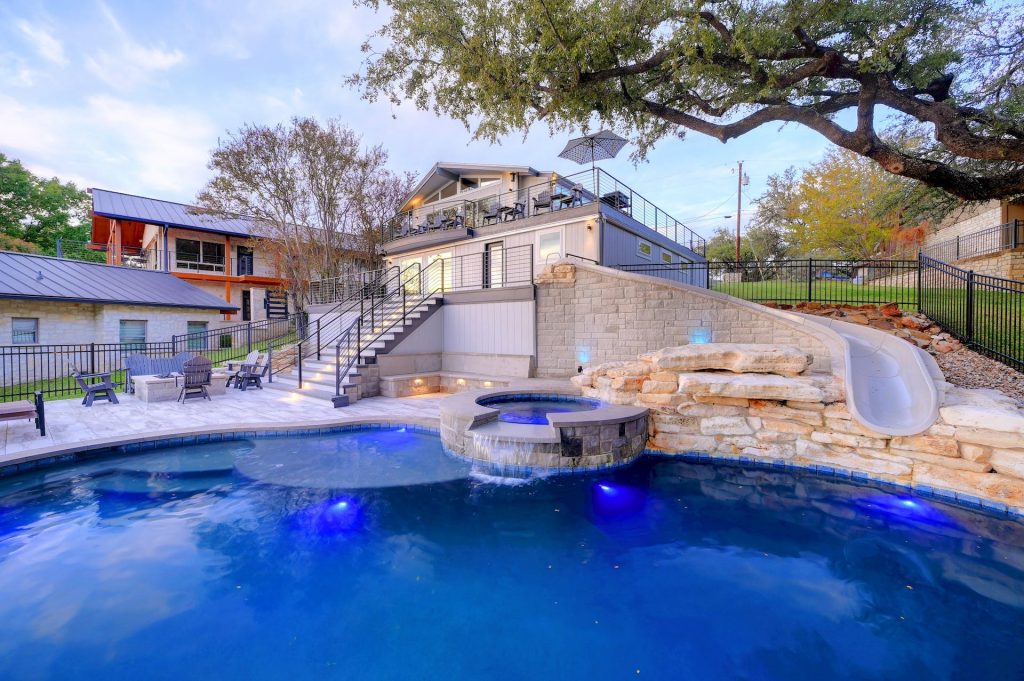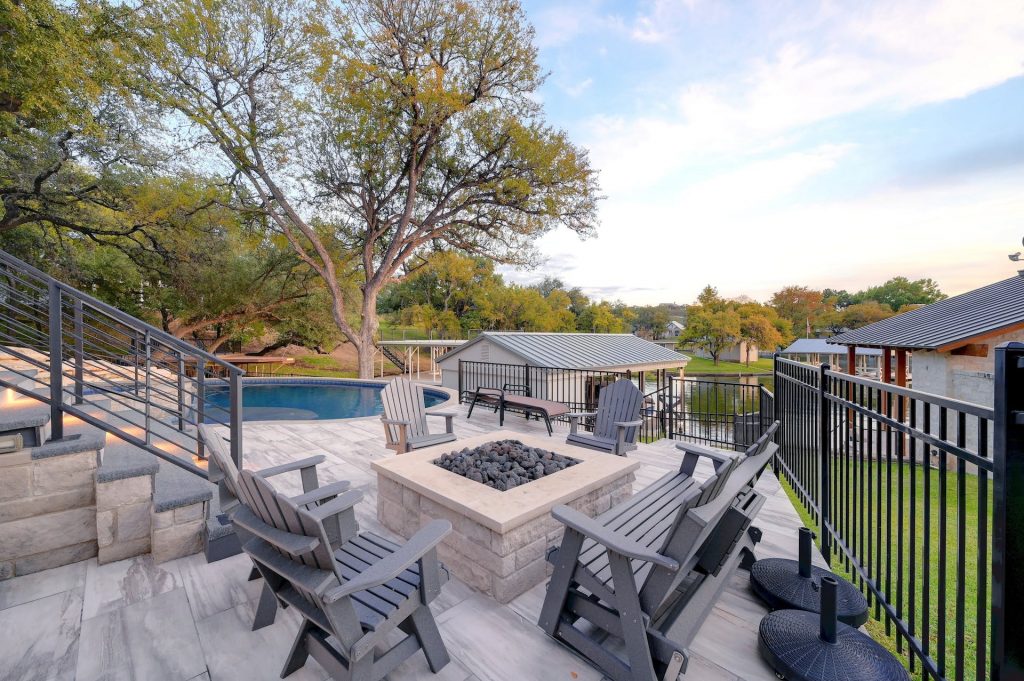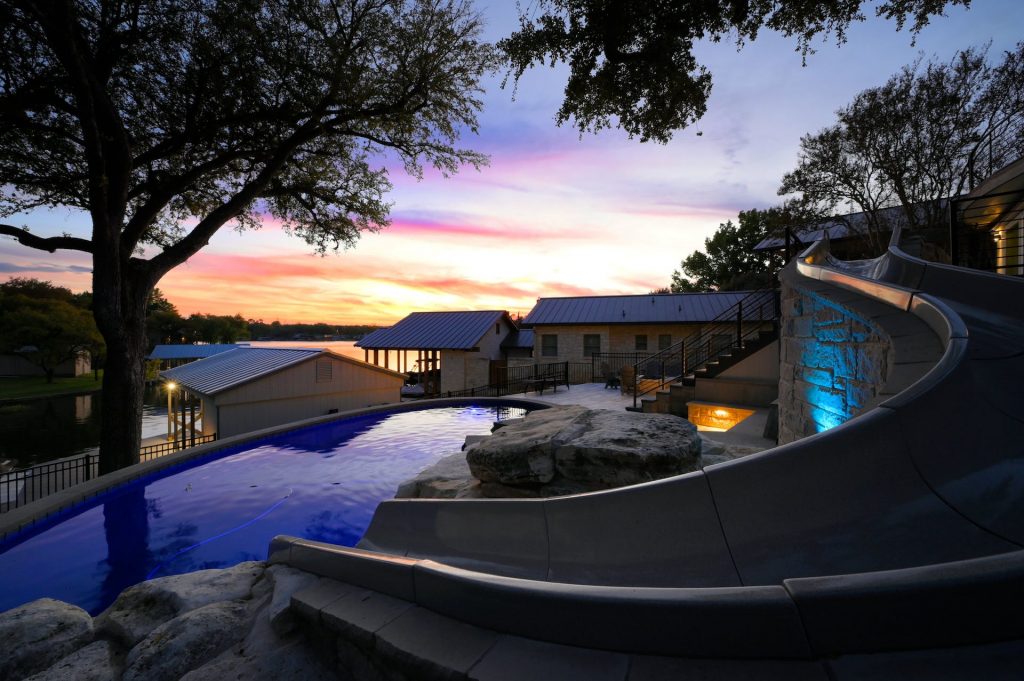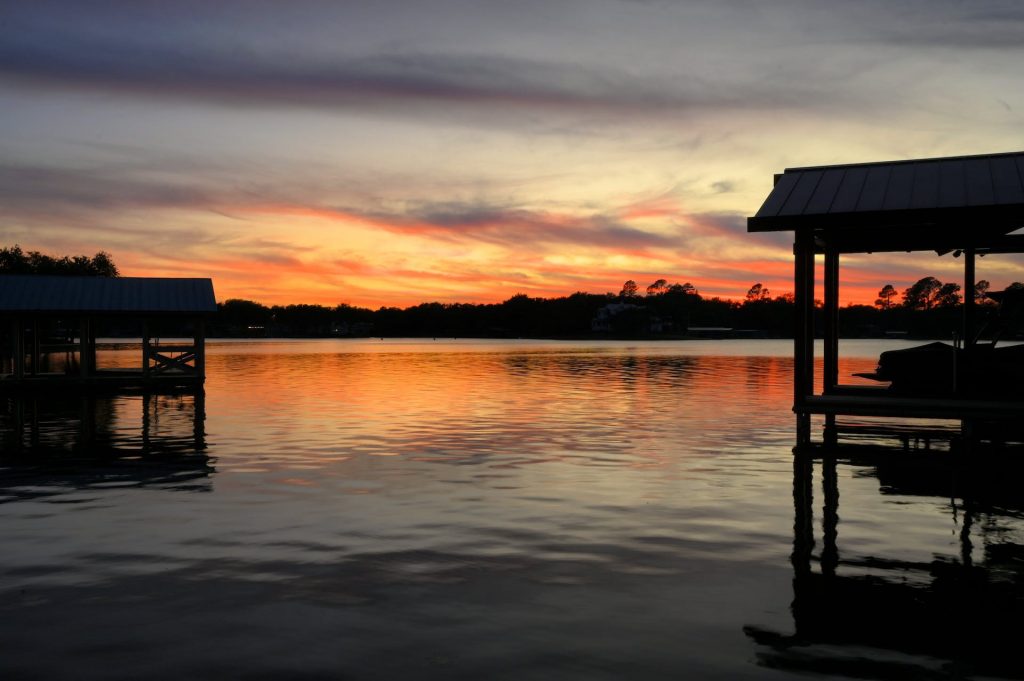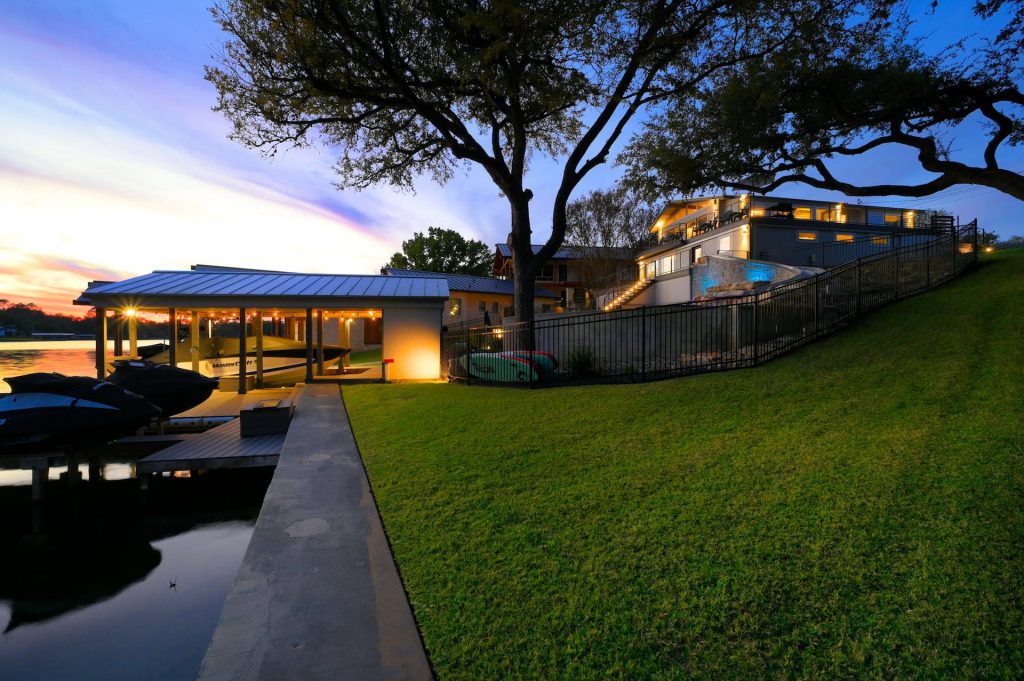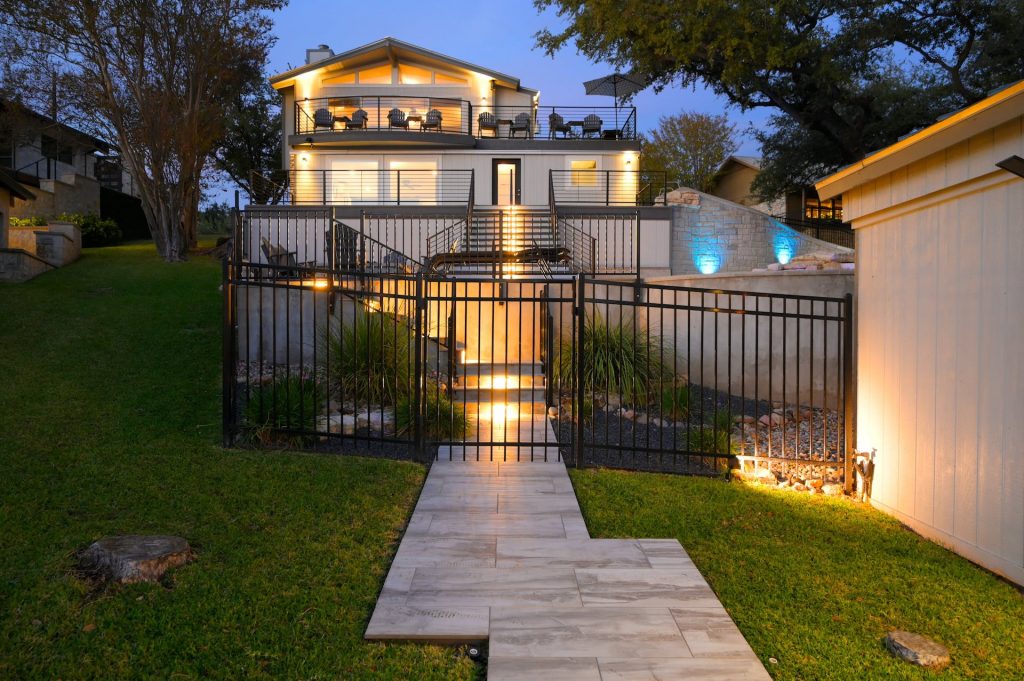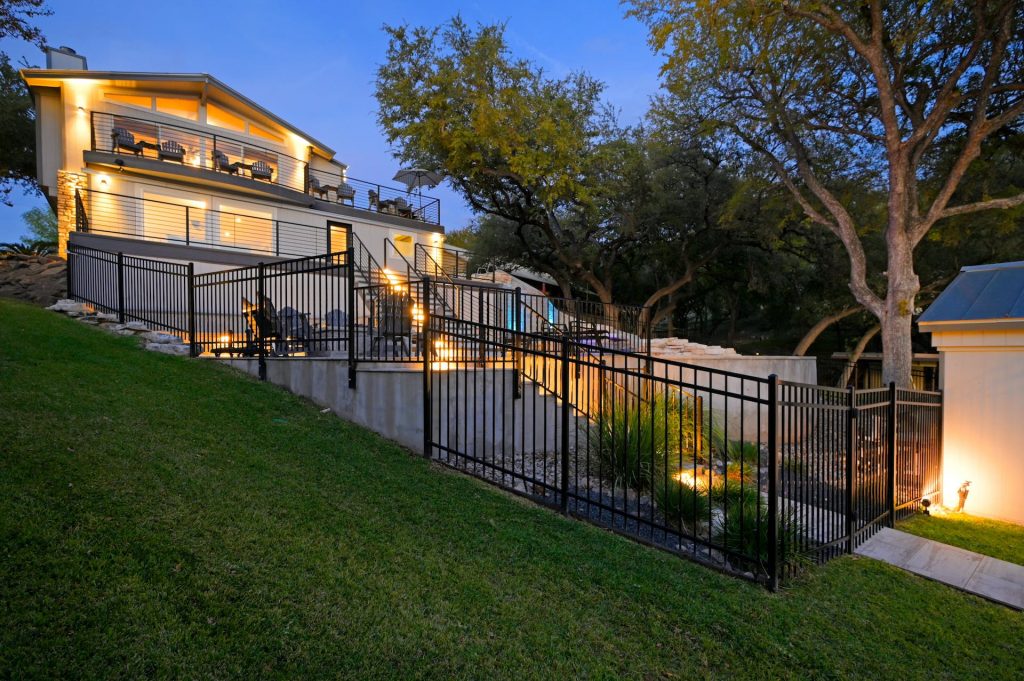 If you are in the market for a wonderful Lake House that doubles as a wonderful investment then look no further than 404 Riverside.  This east-facing, open water home on the Upper Colorado arm of Lake LBJ offers a lot of punch and value at a price point of under $2,000,000.  The property has been fully renovated by its current owner, complete with 4 bedrooms, 3 baths, an open, luxurious kitchen and a bonus game room down below.  The home sits on a beautiful lot with a nice grassy area to run around and play and a two-story steel-constructed boat dock with rooftop deck and touchless boat cover.  The owner will sell the property fully furnished with the right owner and while it has not been rented by the current owners there are no restrictions preventing it, and this would make a GREAT ONE!  Qualified buyers reach out to learn more about this incredible piece of Kingsland Real Estate on Lake LBJ.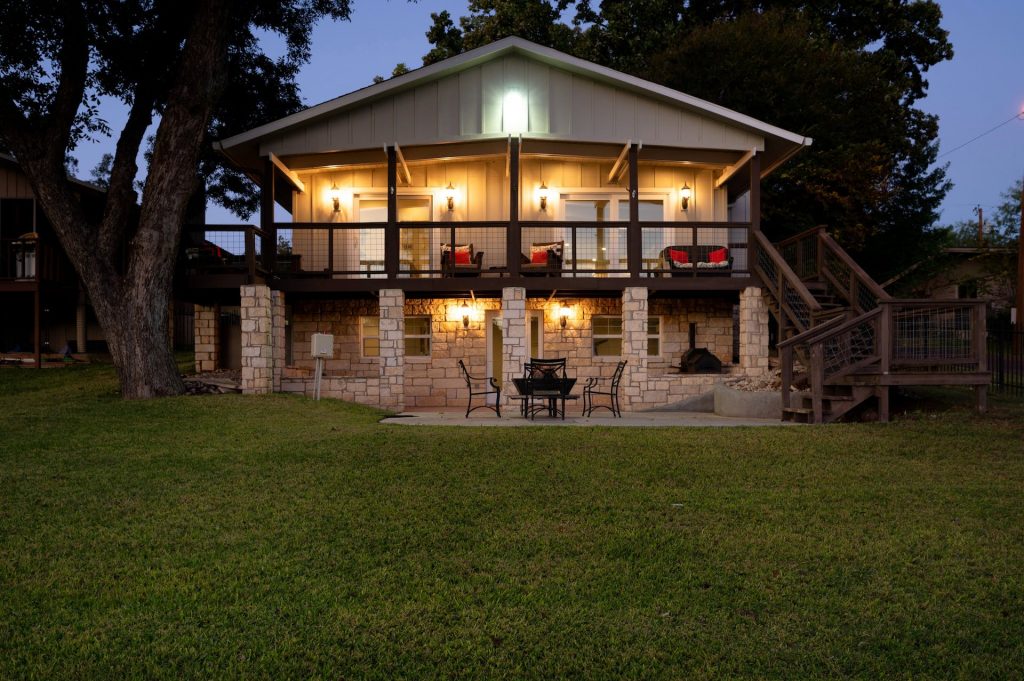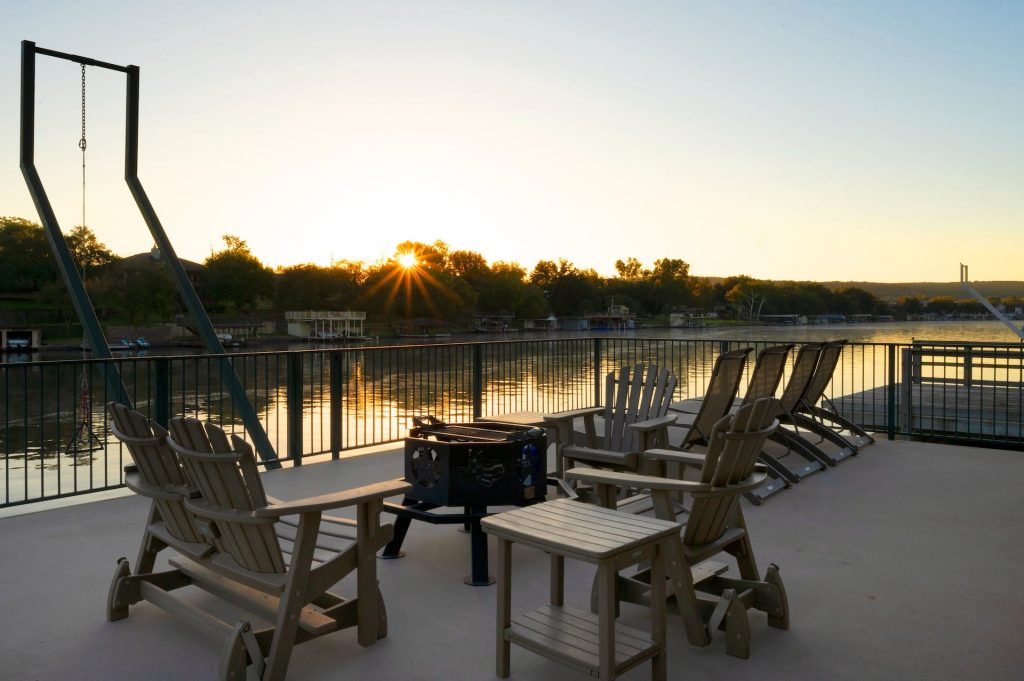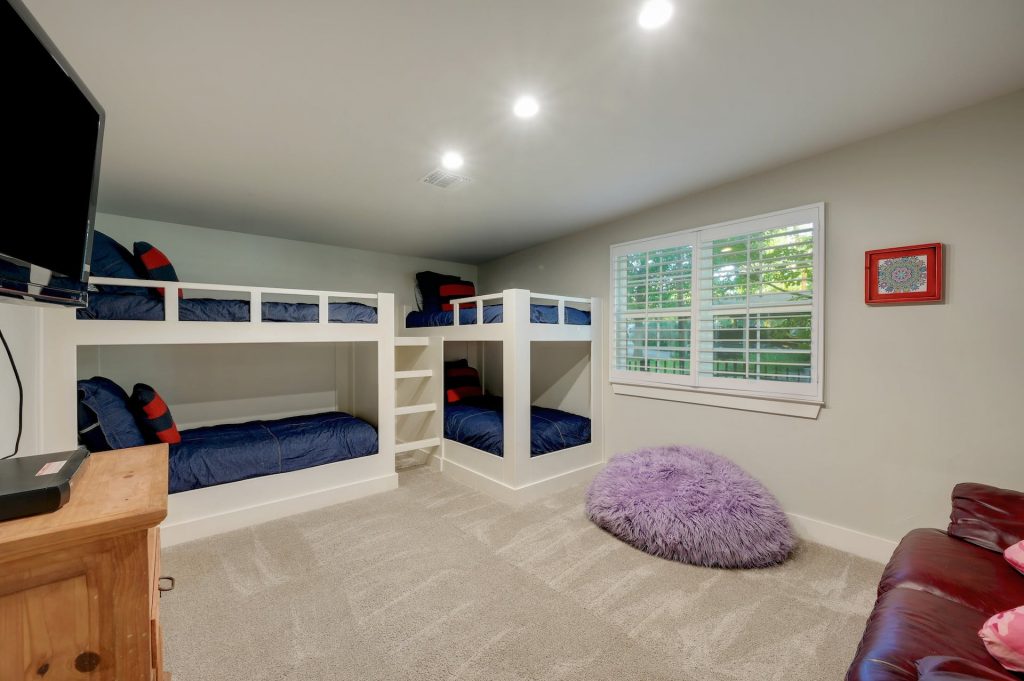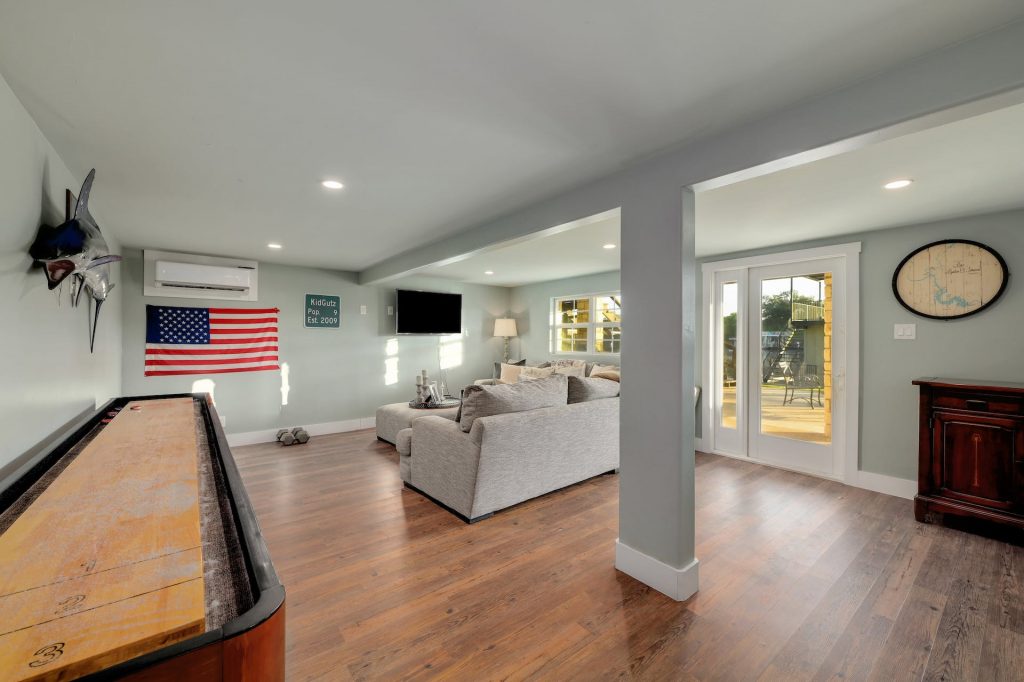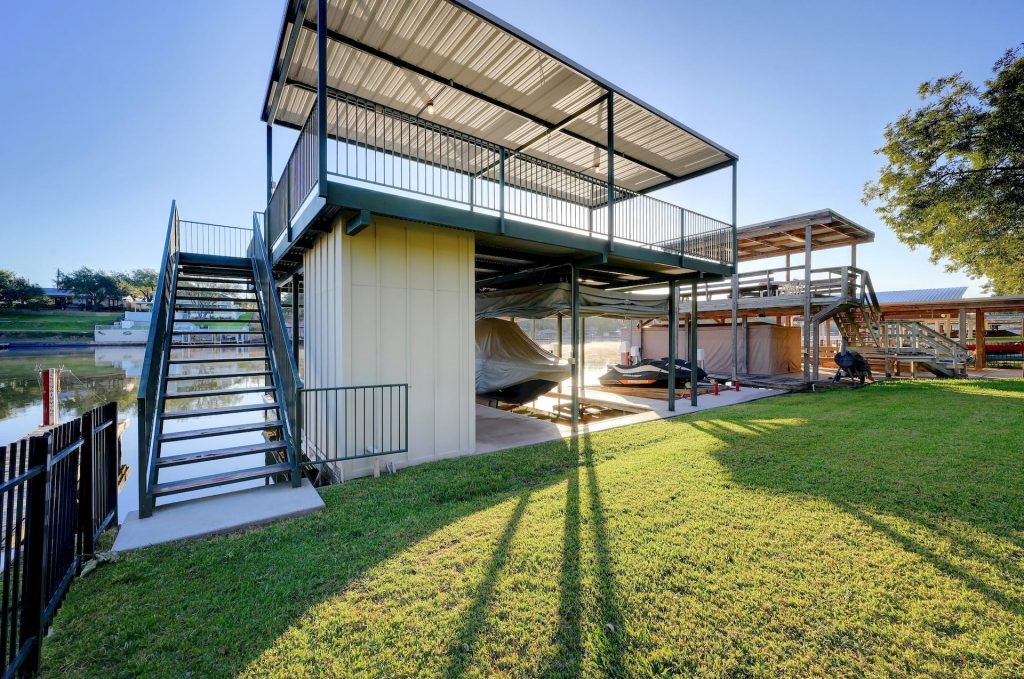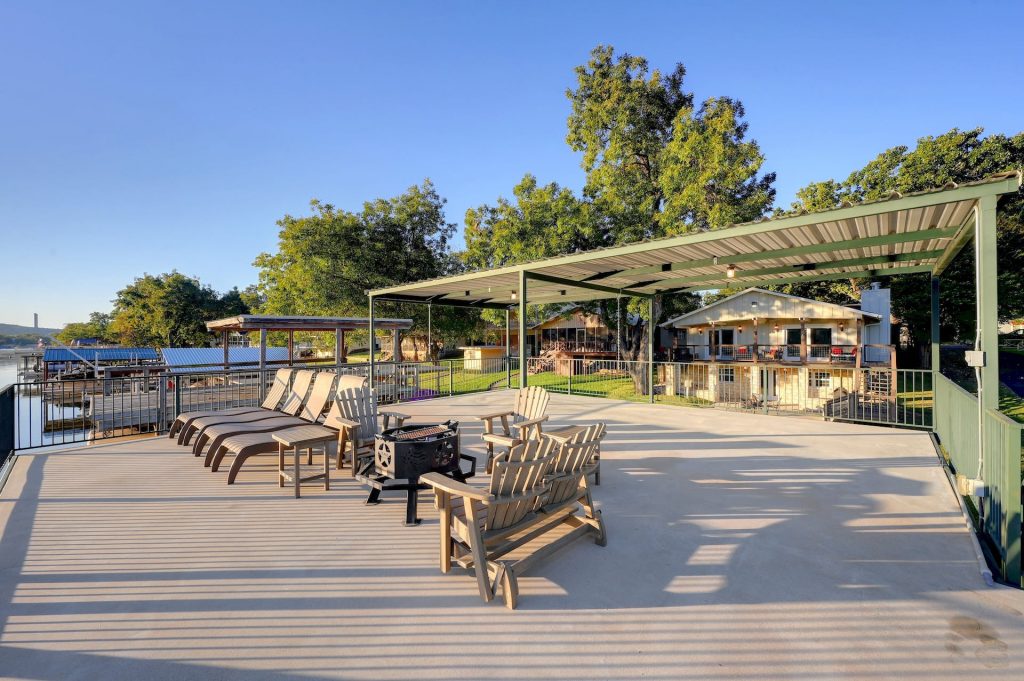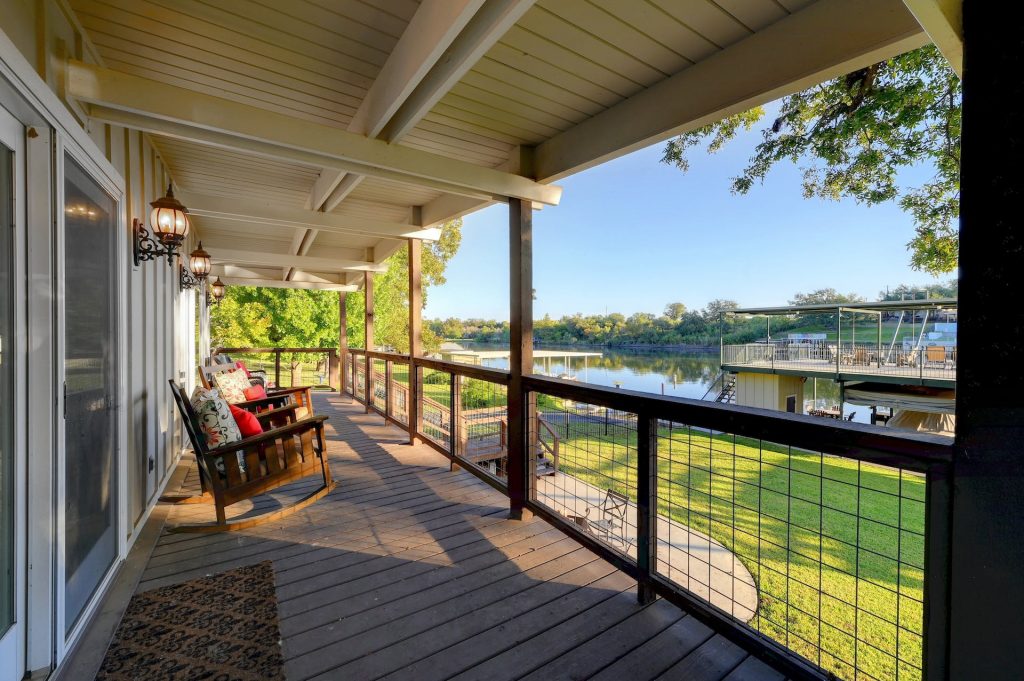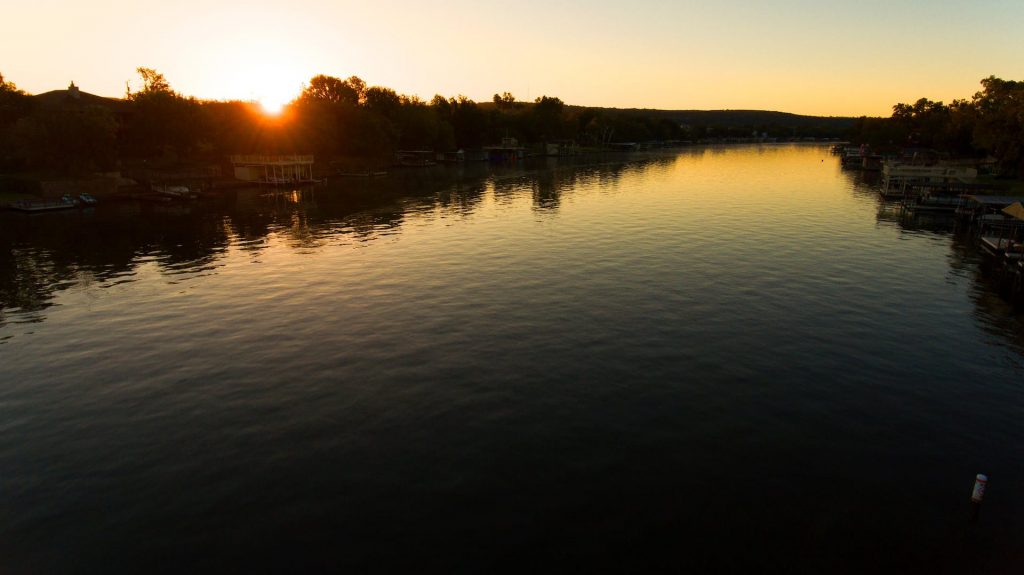 Every once in a while we get the opportunity to represent what I consider to be a true "Best of Lake LBJ Real Estate" property and the truth is that there are not very many of these special places that even exist! 128 Cottonwood in Sunrise Beach Village is a very special piece of property with over 300 feet of gorgeous waterfront on three sides. Ultra private retreat with expertly renovated home and new pool.  Check out the video tour of 128 Cottonwood in Sunrise Beach, Texas and let me know what you think.  This one is SOLD but if you are in the market for something special on Lake LBJ reach out to the EXPERT!
If you are in the market for Lake LBJ Real Estate please reach out at (512) 786-1515. It pays to work with the LOCAL EXPERT!
All the Glory to God for another Record-Breaking year in Lake LBJ Real Estate.  My team and I closed over $106 Million in sales in 2022 and we owe the Glory to our King!  Thank you to all my past, present, and future clients for your continued support.  My team and I greatly appreciate it and will continue to give our all to in order to the Best in
Lake LBJ Real Estate
.  Give us a call at (512) 786-1515 if I can be of assistance