Kingsland, Texas is Blowing Up!
Posted by Eric in Kingsland, Kingsland Real Estate, Lake LBJ Real Estate on Jan 24, 2023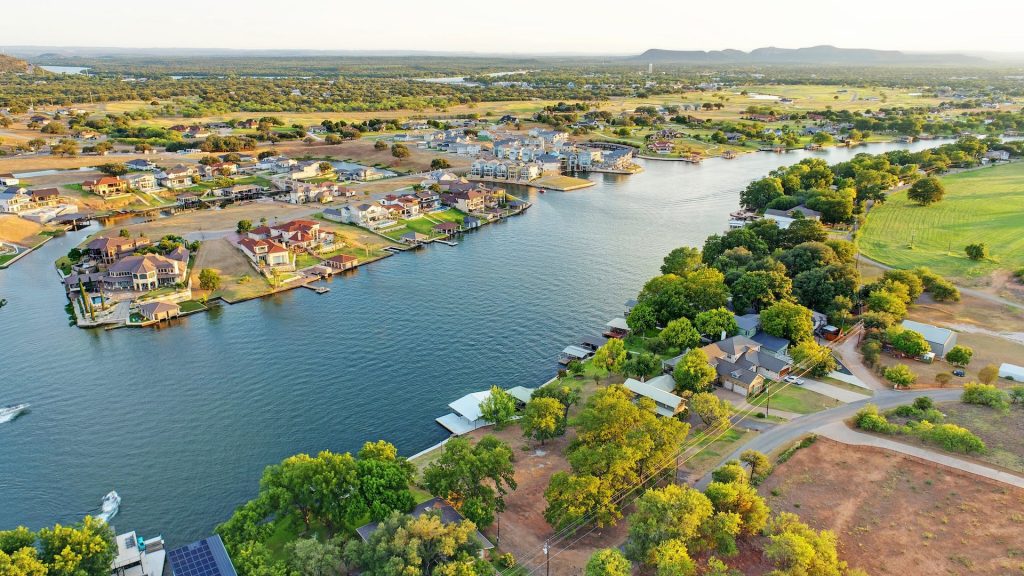 I am not sure if you have noticed lately, but the Colorado Arm of Lake LBJ is officially blowing up! A short cruise up-river and you will notice new construction, after new construction with more under construction. Pay close attention to the size of some of these stately Lake homes; I am starting to think there is more money on Lake LBJ in Kingsland than there is in Horseshoe Bay.
In recent years developers have flocked to this unique environment to capitalize on the prime real estate, with good infrastructure already in place and minimal regulations. Kingsland is not a municipality but rather is just a name given to the unincorporated area that lies on the border of Burnet and Llano Counties. The Kingsland MUD has a full sewer system in place which allows property owners to maximize the building envelope without having to account for large septic drain fields.  With the increased popularity in Short Term Rentals, Kingsland has become the "Port Aransas of Lake LBJ" frequented by visitors from all over the State of Texas.  For investors looking for cash flow opportunities you cannot go wrong investing in Kingsland.  There is a very strong demand, and an overall limited supply of lakefront rentals on Lake LBJ.
In my experience, some people are "Main-body" people and others are "River People" and there really is no rhyme or reason why they choose one over the other. All Lake LBJ Real Estate is incredibly beautiful and both have their strong points. We are big believers in the Kingsland market and are excited to see what unfolds here in the future. Things are definitely looking Bright!
If we can be of assistance helping you buy, sell or own Kingsland Real Estate please reach out at (512) 786-1515.  We look forward to hearing from you!