Lake Weed Treatment/Maintenance
Dear Lakefront Property Owner,
Last year, a program to treat a non-native nuisance aquatic weed that has infested many areas of the Highland Lakes was created. It established five treatment zones, each with three different treatment periods throughout the summer, along with a list of approved chemicals to be used that allows for a coordi¬nated effort to deal with this problem. We participated in this program last year and will do so again this year by offering a treatment plan that targets this plant along with another unwanted form of aquatic vegetation as shown below:
Eurasian Watermilfoil Filamentous Algae
This plan includes application by our crews of an approved herbicide and algaecide during each of three established treatment periods. The cost for this service is $5.00 per linear
foot of water frontage and includes all product costs as well as processing of the required treatment proposal. You can learn more about the program at: www.lcra.org/waterweeds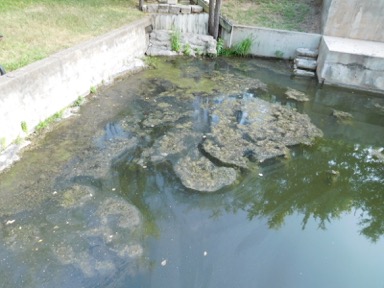 In addition to this service, we also offer a granular product that you can easily apply yourself to control algae, which needs to be treated every two weeks in the warm months, along with a beneficial bacteria pellet that will break down the organic muck that builds up under docks and in swimming areas. We also partner with another company that offers a monthly service to apply these products and will also remove floating and submerged plants and debris for those who need it.
Please let me know if you have any questions or need more information on Milfoil Treatment on Lake LBJ.
Horseshoe Bay Real Estate,Horseshoe Bay Real Estate,Horseshoe Bay Homes for sale,Kingsland Real Estate
,Horseshoe Bay Waterfront
Horseshoe Bay Real Estate,Horseshoe Bay Real Estate,Horseshoe Bay Homes for sale,Kingsland Real Estate
,Horseshoe Bay Waterfront
Thanks,
RP Hodges
(830) 914-2303