Insurance
<< back to Lake LBJ Real Estate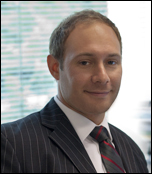 Kevin Frankel Sales Representative
Liberty Mutual Insurance 7500 Rialto Blvd Suite 130 Austin, TX 78735
Office: (512) 691-0877, ext. 08796 Mobile: (210) 867-9692 Fax: (512) 857-0041 Claims: (800) 225-2467 kevin

frankel

libertymutual

com https://www.libertymutual.com
One of the biggest misconceptions about insurance is you should shop on price. While price is important, there are several coverage options to evaluate when laying out your home insurance plan. You are investing a lot in your home, and you want to make sure you discuss coverage line by line with your agent to assure you are properly protecting your assets.
When choosing a home insurance policy you have several coverage options that you may or may not know exist. A consultation from a knowledgeable agent can bring situations to your attention that most of us don't think about or assume is just part of the home policy. While it is key to have a knowledgeable agent, it is equally important to find an agent that develops the relationship and shows urgency when you have a claim.
My agent is Kevin Frankel of Liberty Mutual Insurance, and I recommend him to all of my clients in Texas. I've known him for many years, and I use Kevin for all my insurance needs because he takes pride in earning my business. I do not receive referral fees for any business I send his way as I find more joy in navigating my clients around the right people.
Kevin's expertise is in home, auto, umbrella, flood and life insurance. He comes from the world of finance which brings vast attention to detail, and cost effective strategies that individually suit each client. I find him consistently available to consult and close deals on a first call basis rather than calling a 1-800 number and waiting on hold for the next available agent. Liberty Mutual Insurance was founded in 1912 in Boston, and they are rapidly increasing their footprint in Texas by offering competitive prices with multiple coverage options. Kevin is based out of Austin focusing on the Texas region, and has a wonderful service team in his office to assist with common policy updates and changes.
Receiving a consultation and a quote from Kevin by no means binds you to doing business with Liberty Mutual. While I feel strongly you will be happy with his services, you are not locked into the quote if you should decline.
Horseshoe Bay Real Estate,Horseshoe Bay Real Estate,Horseshoe Bay Homes for sale,Kingsland Real Estate ,Horseshoe Bay Waterfront
Horseshoe Bay Real Estate,Horseshoe Bay Real Estate,Horseshoe Bay Homes for sale,Kingsland Real Estate ,Horseshoe Bay Waterfront