The Lake LBJ Real Estate blog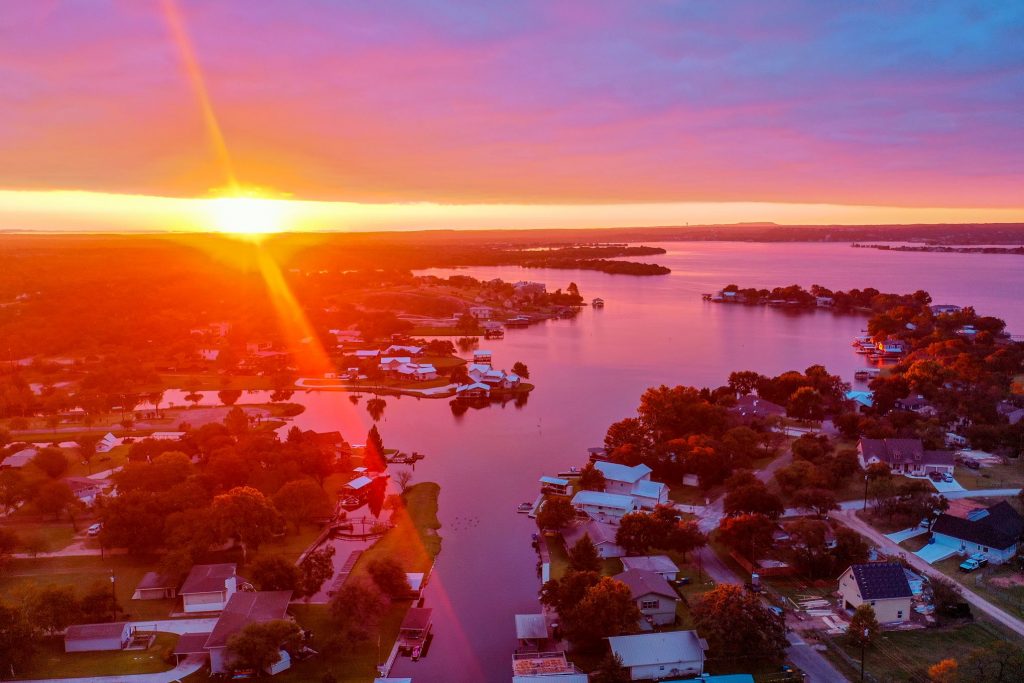 This market can be extremely challenging for buyers as it seems that every time a property gets listed it flies of the market before anyone has time to make an appointment to see it.  If you aren't engaged with a local real estate expert on Lake LBJ you are surely at a huge disadvantage.  But just because everything is selling does not mean everything is a good buy.
Every day I am personally shocked at the JUNK that is selling way over value and typically by buyers that are being represented by agents and brokers that have no clue about Lake LBJ Real Estate.  They get excited that their clients asked them to see property on the lake, start counting their commission on the way up and at the first sign of interest by their buyer they are ready to write an offer without being able to provide advice our guidance about specific properties and how their attributes effect lakefront living on Lake LBJ.
Prices have gone up which means for many your Lake LBJ Real Estate purchase will be your largest investment.  Make sure you are working with a local expert that can help you sift through the junk and find the GEMS. They are out there but you have to give yourself the absolute best chance of finding them or you will find yourself owning something you should not have bought.
If I can assist you in buying Lake LBJ Real Estate reach out at (512) 786-1515.  I don't just sell here. I live here and I have the local expertise to help my clients buy and sell right.  I look forward to hearing from you!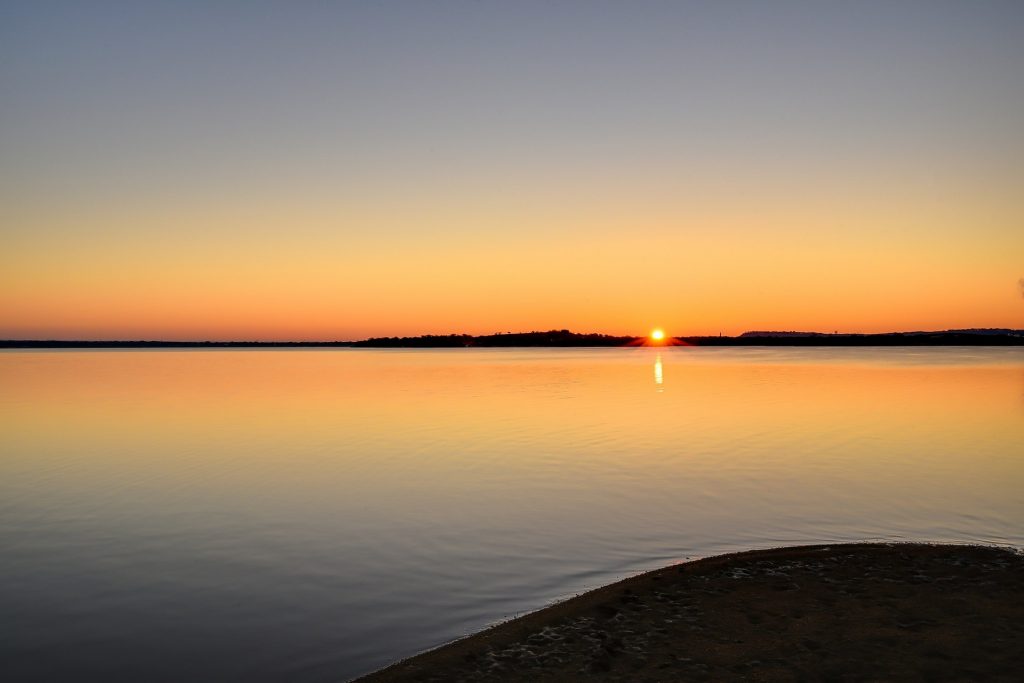 Today's real estate market on Lake LBJ is faster than fast and indecisive buyers don't stand a chance.  Great properties go fast, and in many cases do not even make the open market.  All too often I see the slightest hesitation costing buyers thousands, if not hundreds of thousands of dollars, and many times a great property altogether.  Below are a few steps we recommend taking to prepare yourself to buy Lake LBJ Real Estate:
Work with a Local real estate professional that knows the local market and has access to deals and opportunities.  A top producer is notified by other agents when good stuff comes to the market and they also have access to properties directly through their marketing reach

Learn the different areas of Lake LBJ and be familiar enough with them so that you can strike when a good property shows its face.

Get your financing or capital in order.  Financed deals are taking longer and longer to close as industry bottlenecks like appraisals and loan underwriting are delayed.  If you are getting a loan make sure you go through the process in advance to get qualified but also to get necessary documents to the lender so you can move quickly through the loan process without any hiccups. Having a strong sense of timelines and necessary time needed to close will contribute to writing a strong offer.

Be familiar with the terms of the contract and understand different aspects that contribute to a strong offer such as appraisal waiver, option period waiver, financing contingency waiver, and be willing to put up a large amount of earnest money to boost your offer.  This is an extremely competitive market and it takes a well-crafted offer to have a chance at winning.

Be ready to move quickly and even write an offer site unseen.  As I stated above a short amount of time in today's market can cost you lots of money and often times your dream property altogether.  Trust your broker to tell you when a good deal comes available and buy an option.

Get familiar with values by looking through active and sold listings.  I often tell buyers you are going to have to pay more than you want to get something GREAT in this market so having good sense of the market values will get you ready to make a great buy.
It is also important to remember that under current market conditions most everything sells but not everything is a good buy.  Working with a trusted pro will help you sift through the junk and find the gems is critical.  Reach out today if we can be of assistance in helping you acquire your dream piece of Lake LBJ Real Estate.  We KNOW Lake LBJ!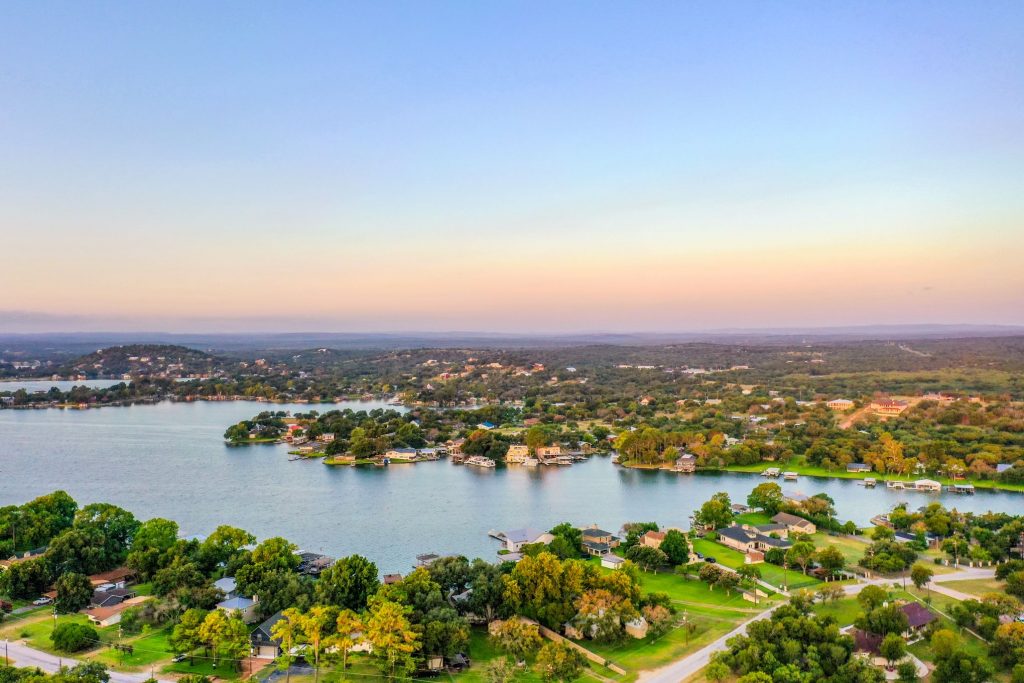 You wouldn't hire a Chef to help you re-decorate your home or a brain surgeon to work on your heart. So why would you hire an agent or broker from anywhere other than locally to help you buy and sell Lake LBJ Real Estate?
It deeply troubles me to see so many buyers making BAD investment decisions based on lack of experience and bad advice from their real estate representatives. This is how unhealthy bubbles are created. Out here in the Texas Hill Country our market is different and unique and there are many things that can only be learned through LOCAL EXPERTISE. That Local EXPERTISE comes from years in the business, living and working in the local market, participation in numerous transactions and a dedication to LEARNING the ins and out of the real estate we sell. Every day my team and I immerse ourselves in the local market doing everything we can to gain valuable experience and knowledge that our clients can leverage for their benefit. We are successful because we are GREAT at what we do and would NEVER allow a commission check to stand in the way of giving sound advice. Our only priority is to help our customers accomplish their real estate goals and sometimes that means not buying anything at all.
This market can be exciting and when people decide they are ready to buy the lake house it is very easy to become impatient. Just because you can buy doesn't mean you should buy. If you or someone you know is considering the buy or sell of real estate on Lake LBJ reach out to the Lake LBJ real estate experts to start a dialogue and learn more about why it pays to work with a local expert. We look forward to hearing from you!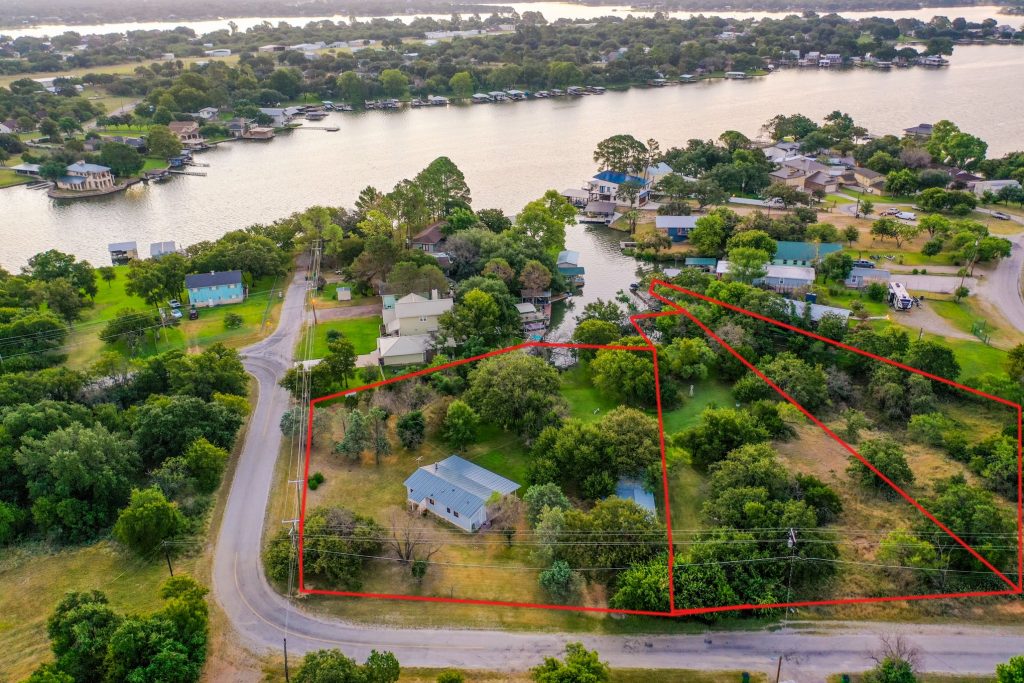 212 Winding Way
Sunrise Beach Village, TX 78643
2.4 acres with frontage on Lake LBJ
3 separately-platted waterfront lots
2 bedroom, 1 bath bungalow
Large tin storage building
Wood Boat Dock
If you or someone you know is interested in this listing, or to learn more about Lake LBJ Real Estate reach out at any time.  We know Lake LBJ!
Eric Carvajal
Listing Broker/LBJ Expert
(512) 786-1515
eric

carvajalgroup

com
TREC# 0551482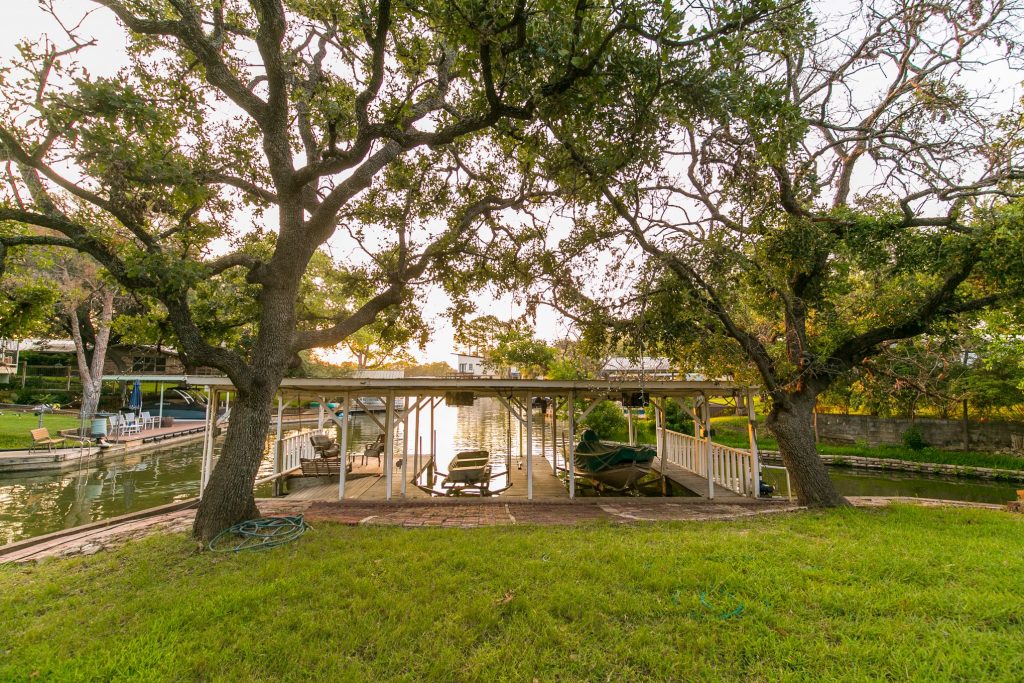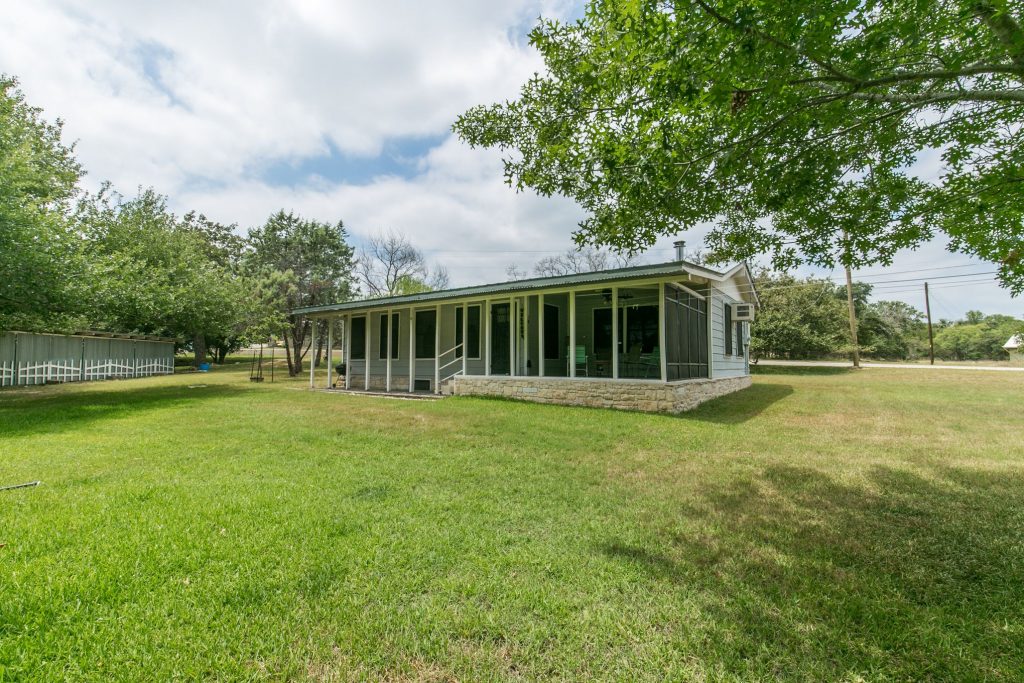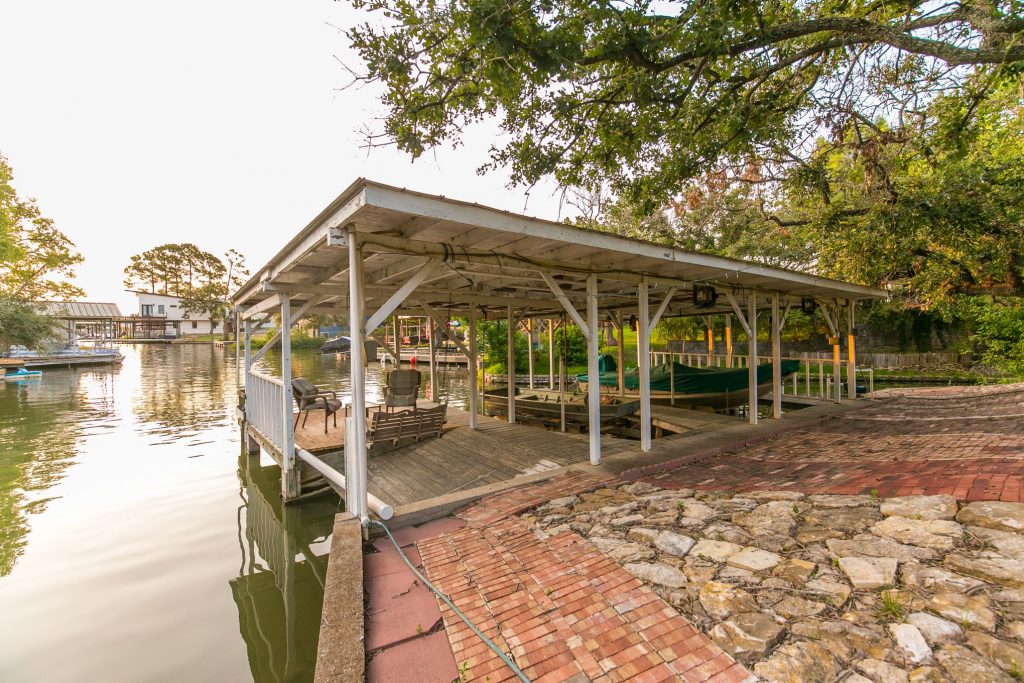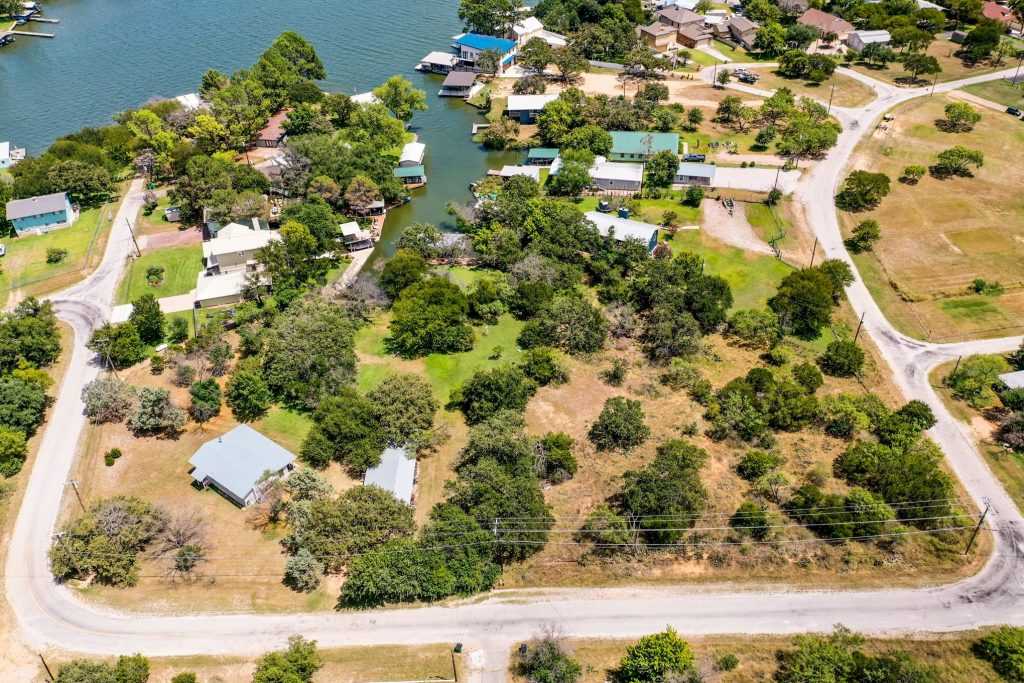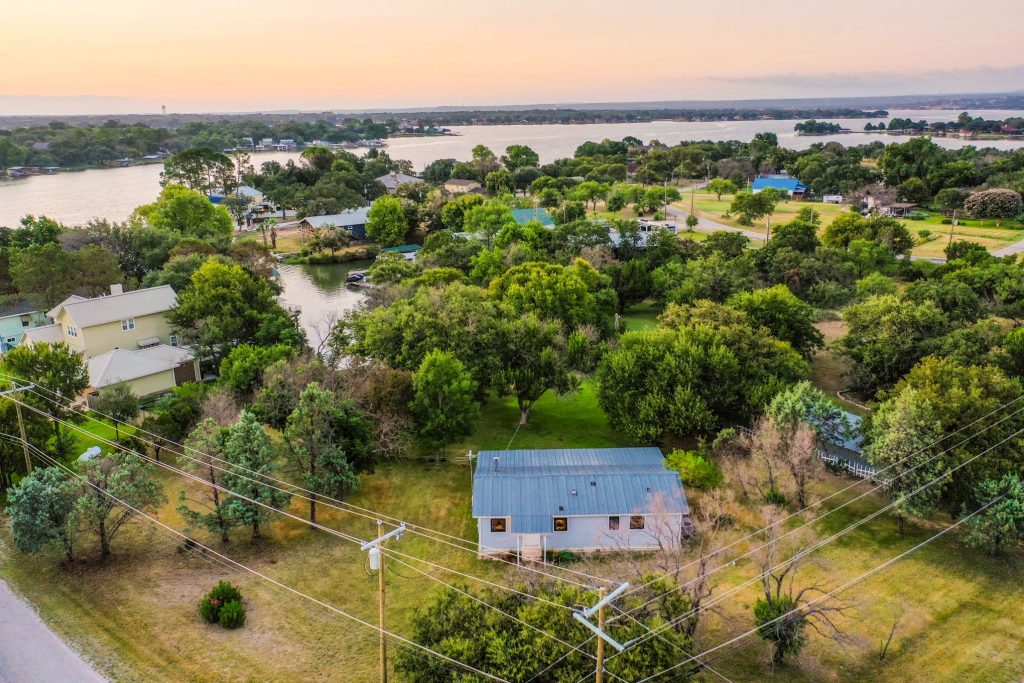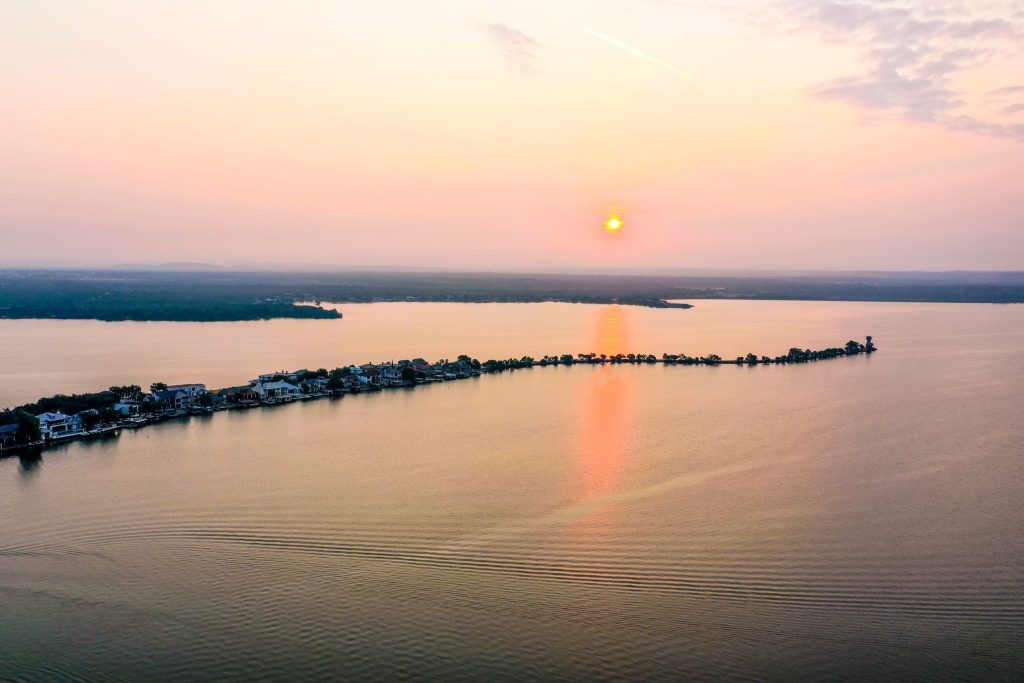 The Carvajal Group proudly presents this one of a kind modern home on the most coveted street, Lighthouse Drive, in the Horseshoe Bay Resort.  This fabulous home boasts 8,356 square feet with 5 bedrooms, 5 full baths and 3 half baths that is carefully situated on 93 feet of Southeast facing prime waterfront. A worry free landscape consists of newly planted grass, trees, shrubs along with artificial turf on the side yards. The outdoor living areas are a water lover's delight with 2 big screen TVs, covered living and dining areas, outdoor fireplaces and a beautiful infinity edge pool with the lake as your backdrop.  You can also sit in a covered area lakeside watching the wildlife as you enjoy the breathtaking sunrises each morning.  The front entry has a double sided waterfall that greets you and your guests as you enter the spacious living areas. Upon entry, you can look through the wall to wall sliding glass doors that bring the outdoors in.  Entertaining guests is a breeze with the multiple bar and sitting areas that utilizes a fantastic AV system connected throughout the interior and exterior of the home. The gourmet kitchen is a hosts' haven equipped with 2 Thermador refrigerators, a full size wine cooler, Miel stove, oven, warming drawer, microwave, dishwasher, and coffee maker. A butler's kitchen is also equipped with a refrigerator, stove/oven, dishwasher and microwave. All the luxury, hand selected pieces of furniture is conveyed with the home.  Each room has it's own personality yet compliments each other. The lakeside downstairs master bedroom treats the owners with spa like amenities to help them unwind, relax and enjoy their own piece of oasis in the sought after Texas Hill Country. The absolute Best on Lake LBJ Real Estate!
Quick Stats:
5 bedroom, 5 Full bath, 3 Half Baths

8356 sq ft

Built in 2015

93 Feet of South-East facing waterfront

Price: $10,000,000 (USD) sold fully furnished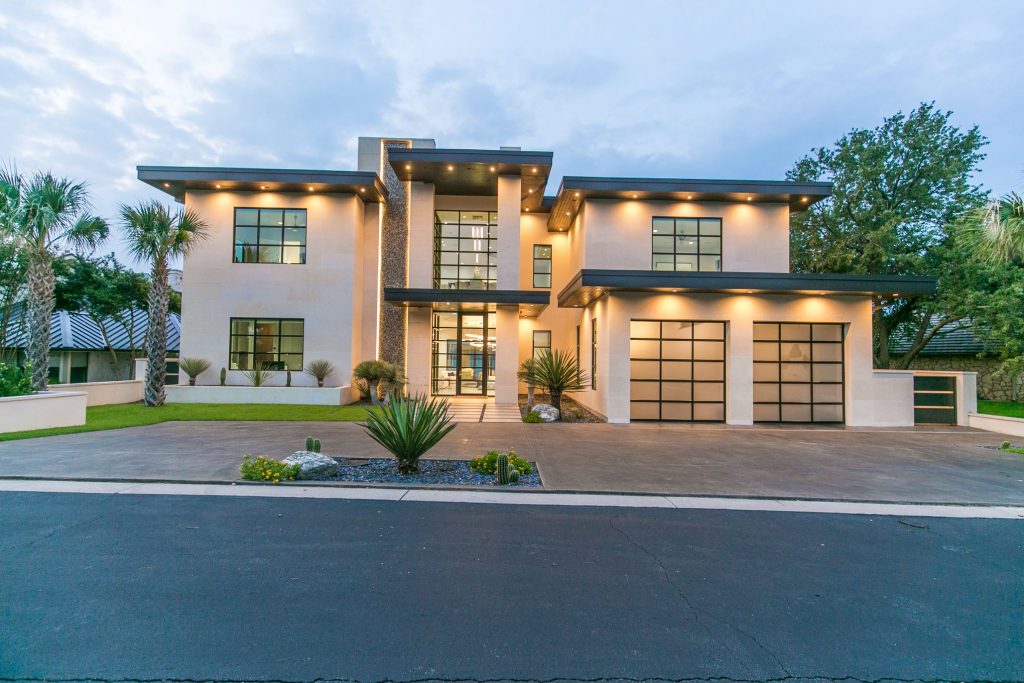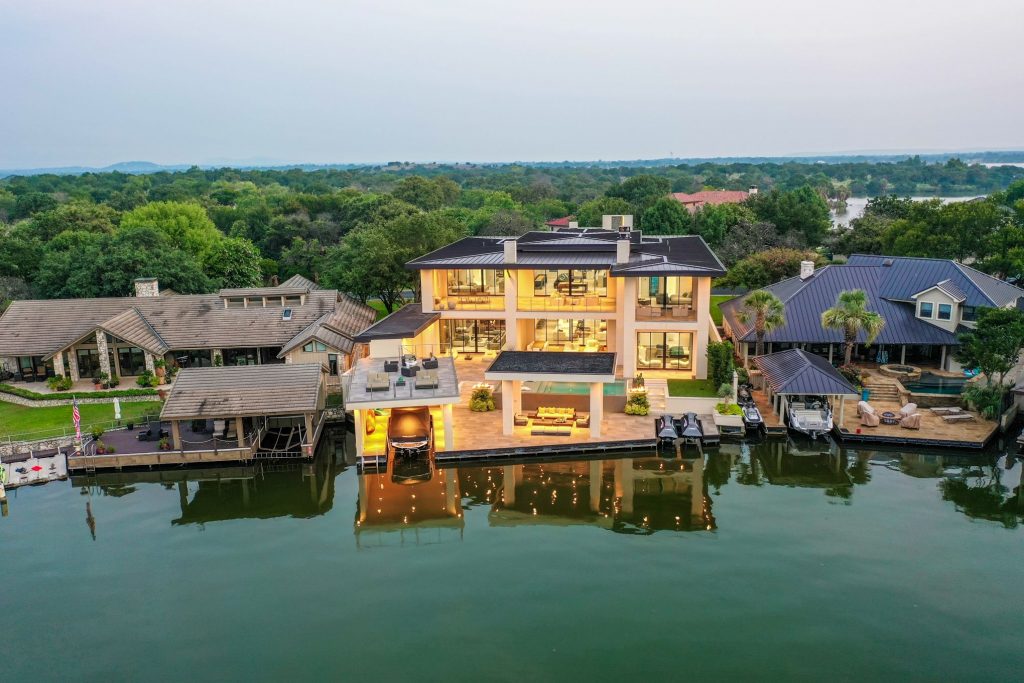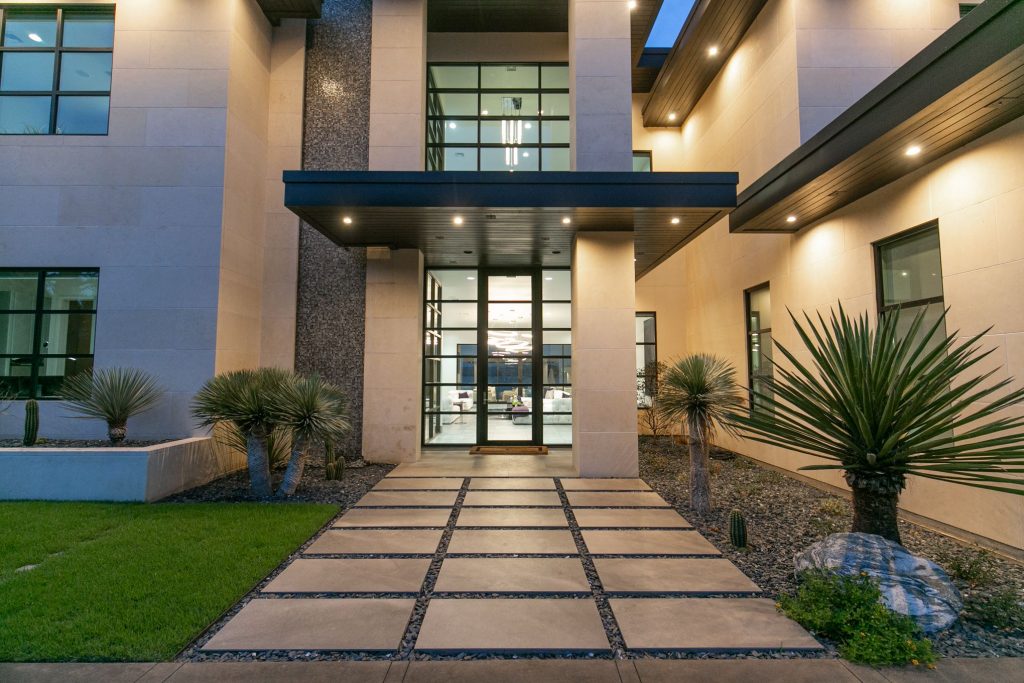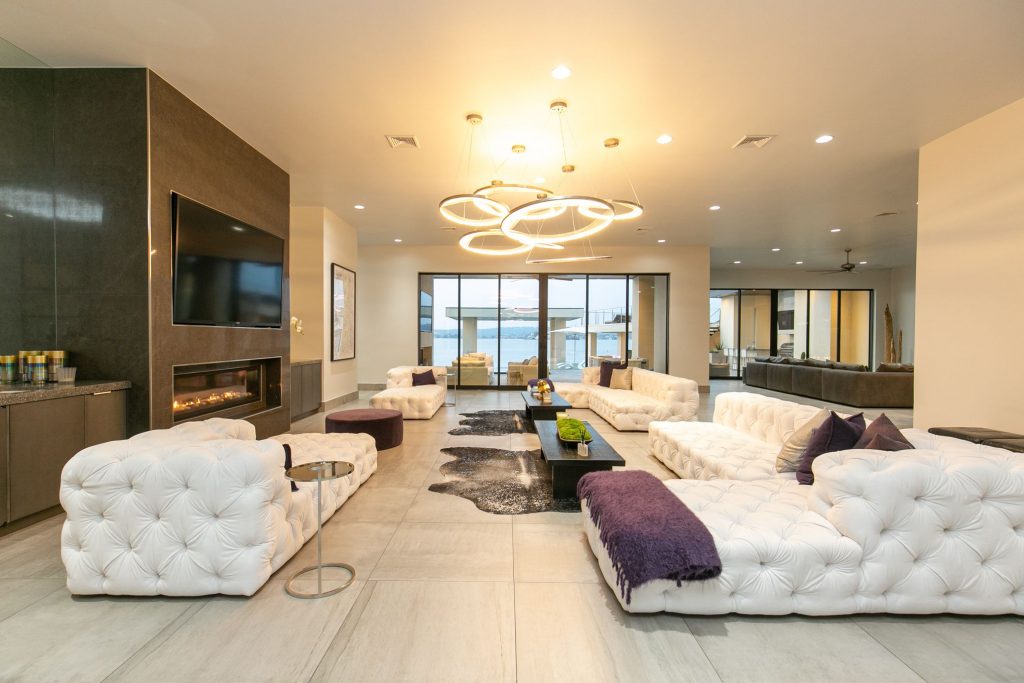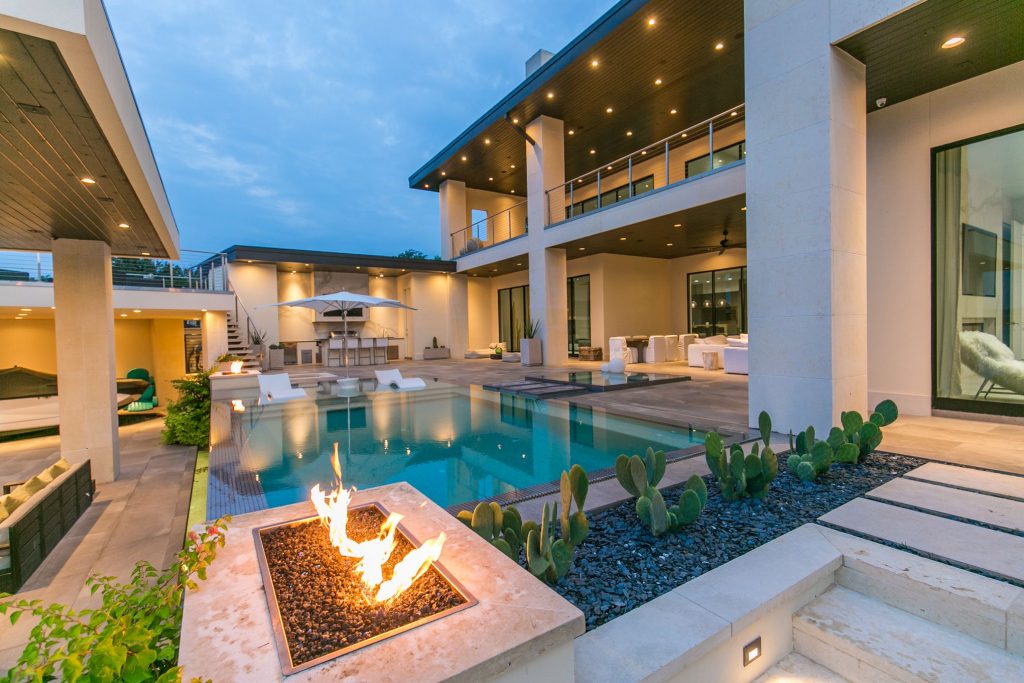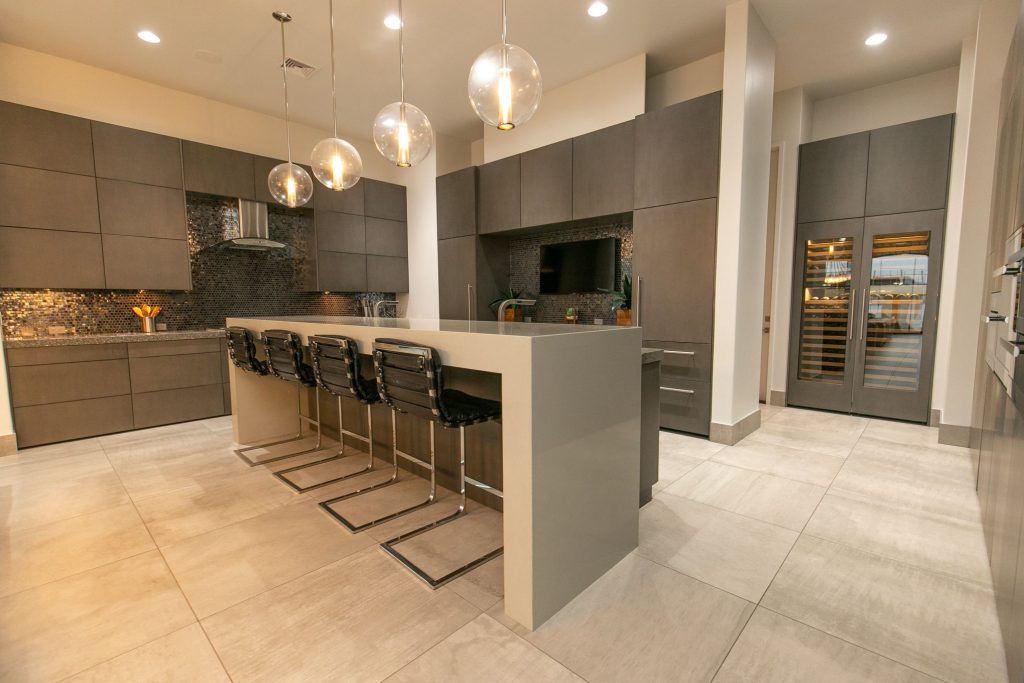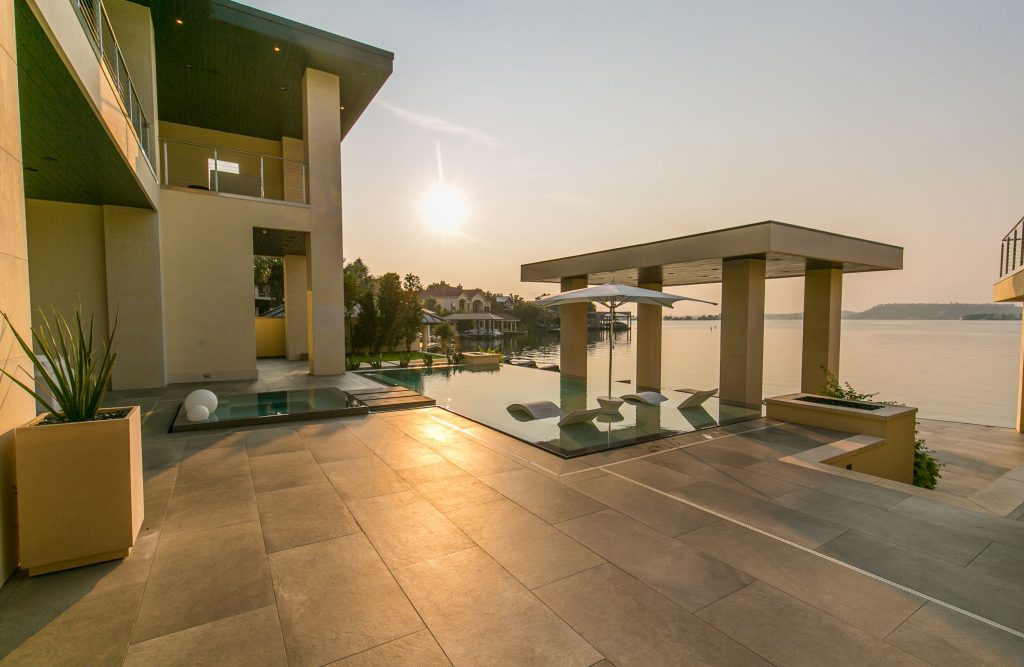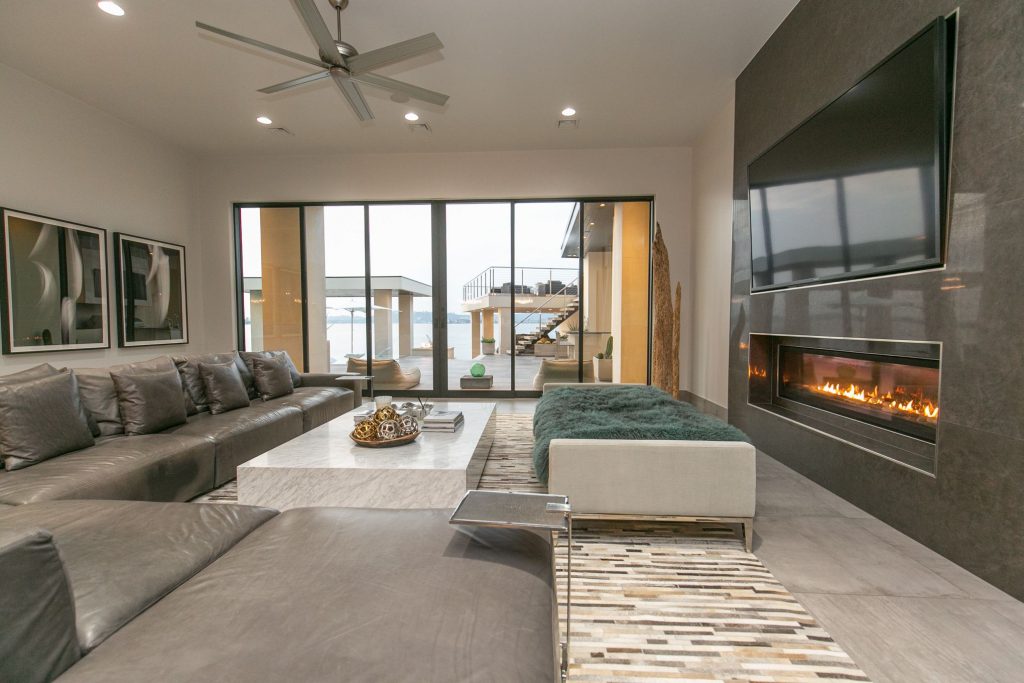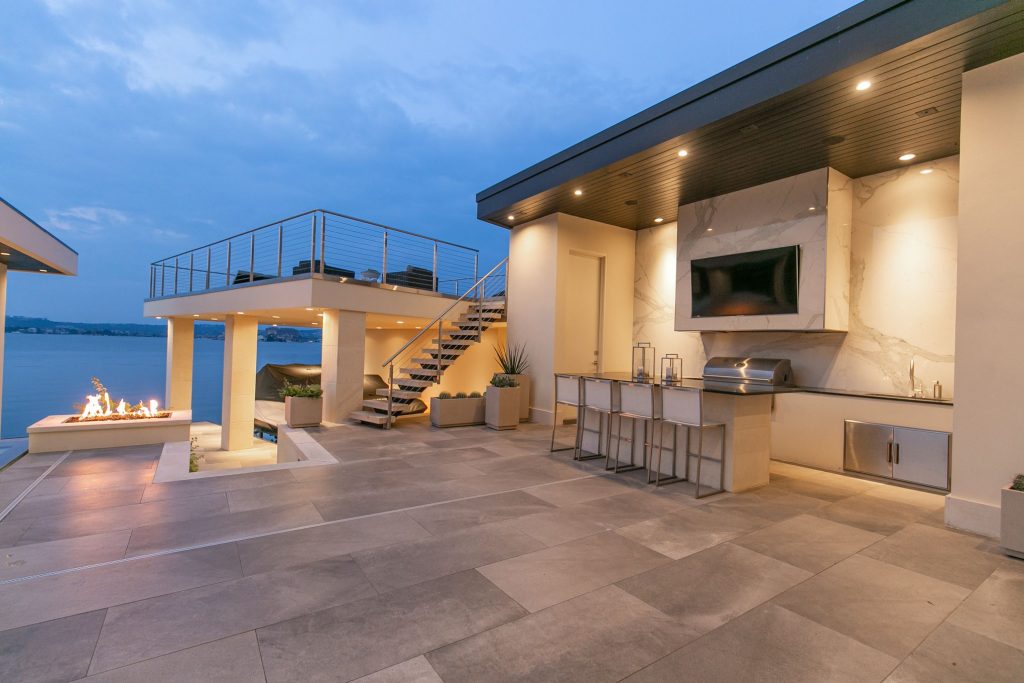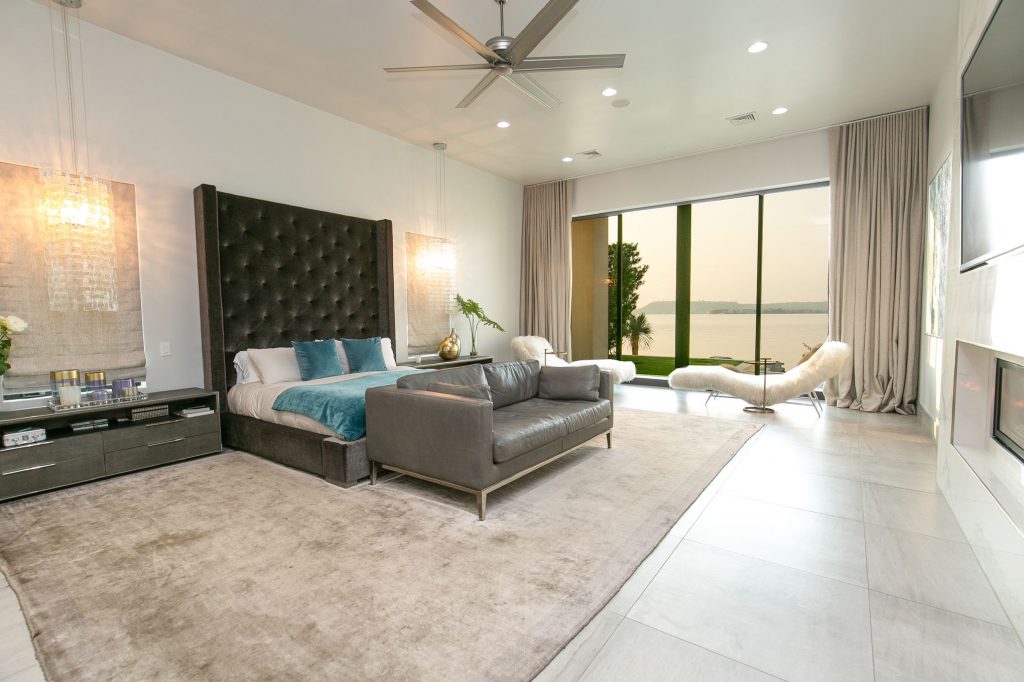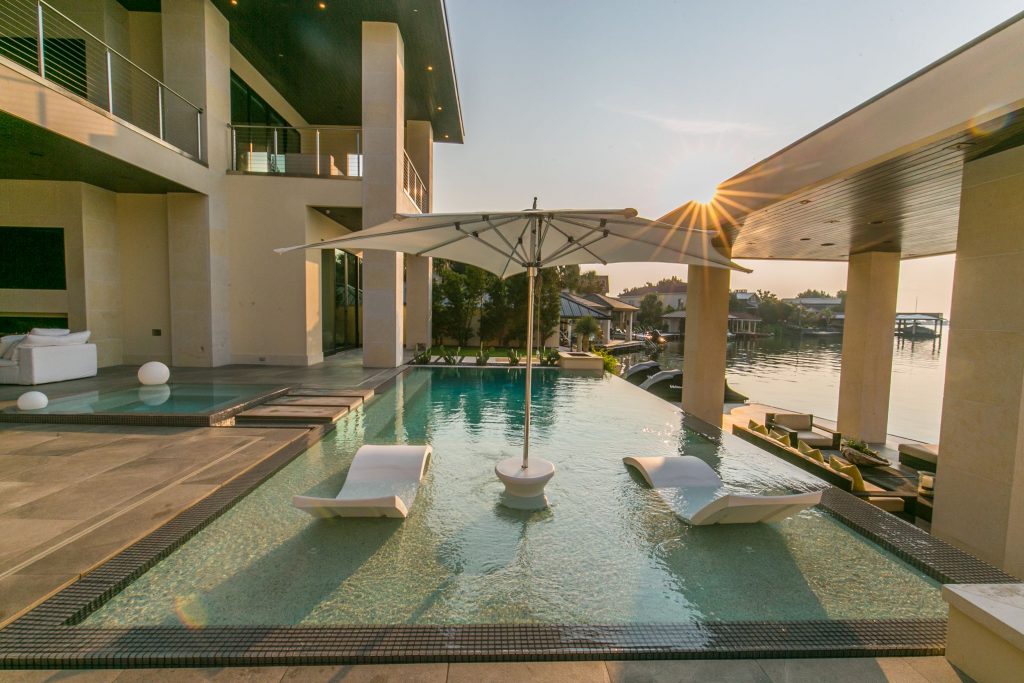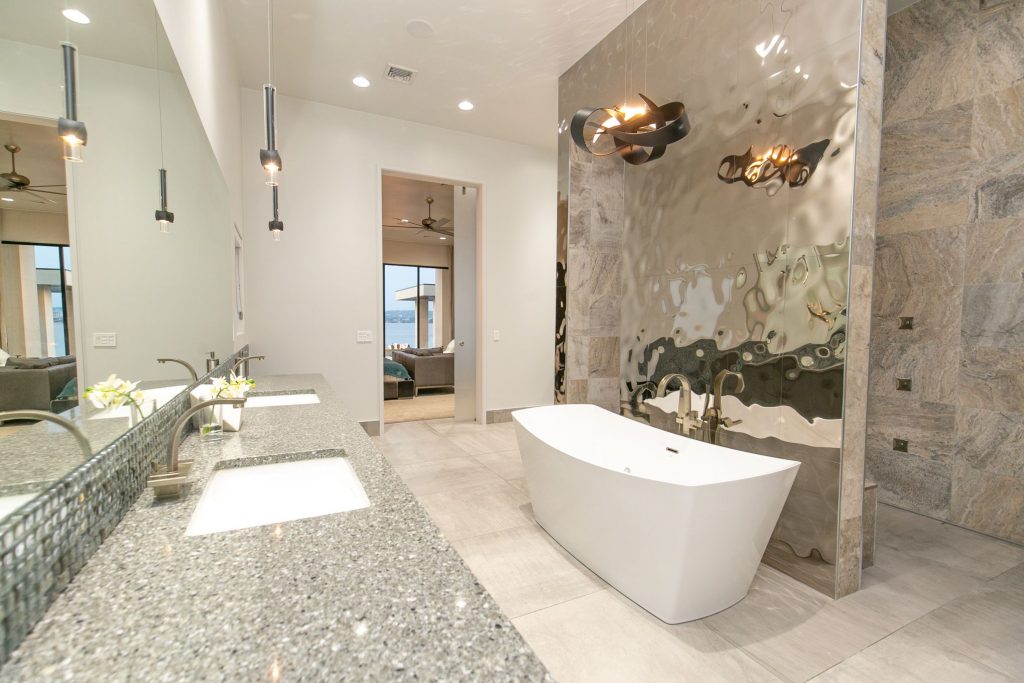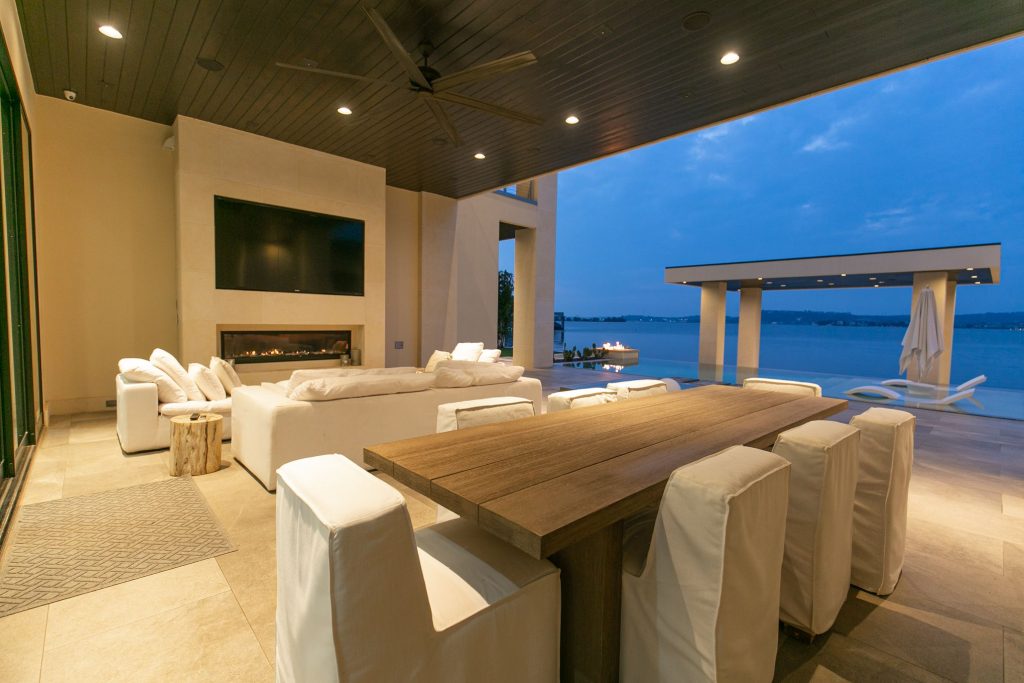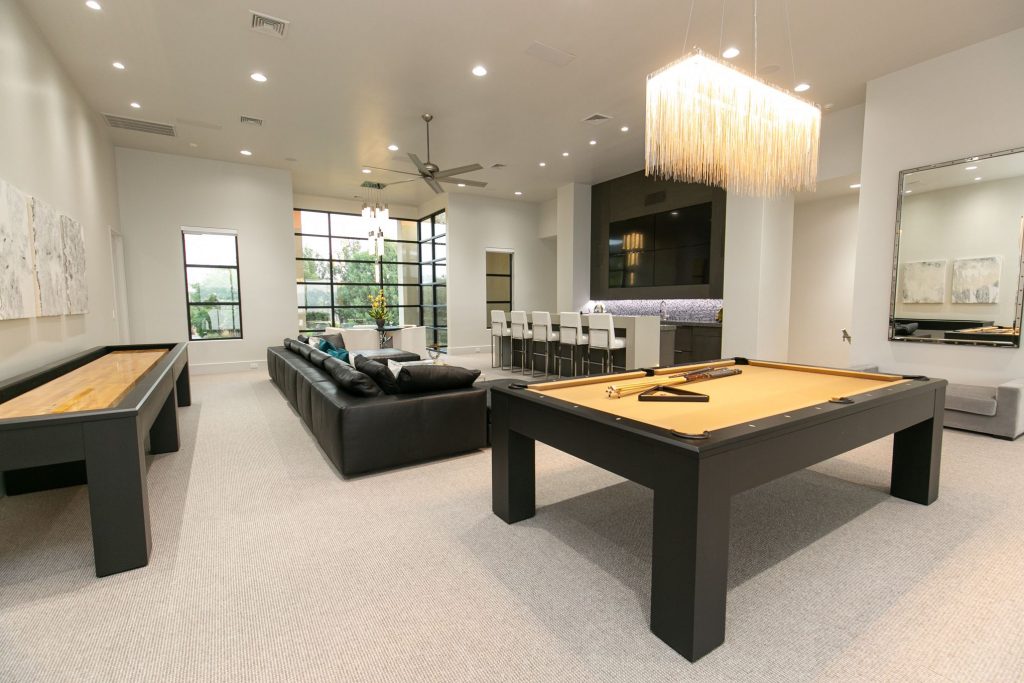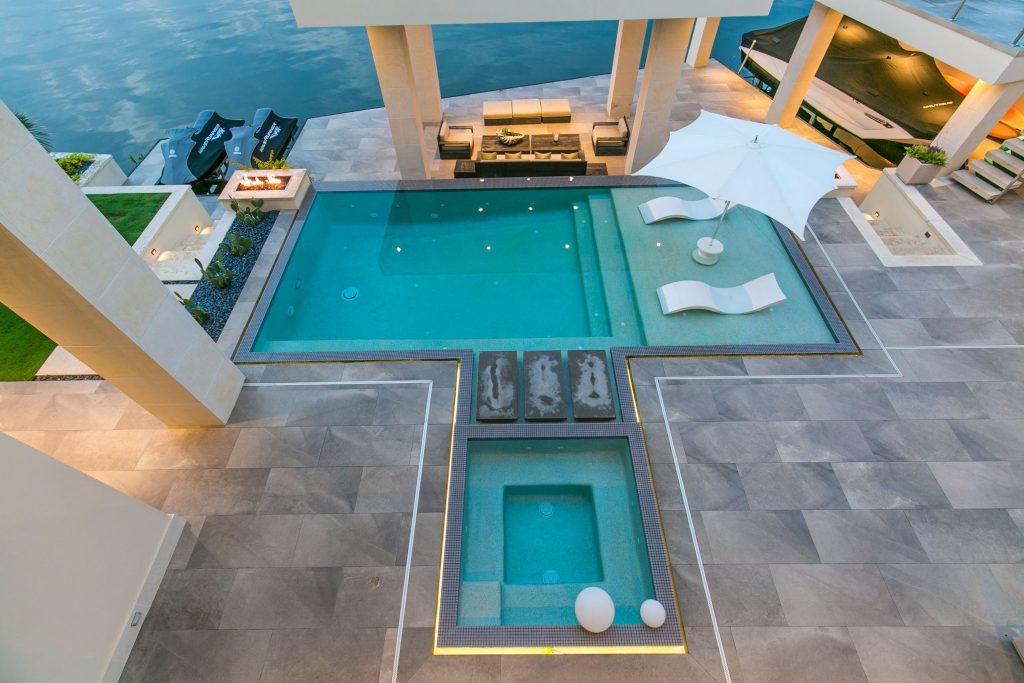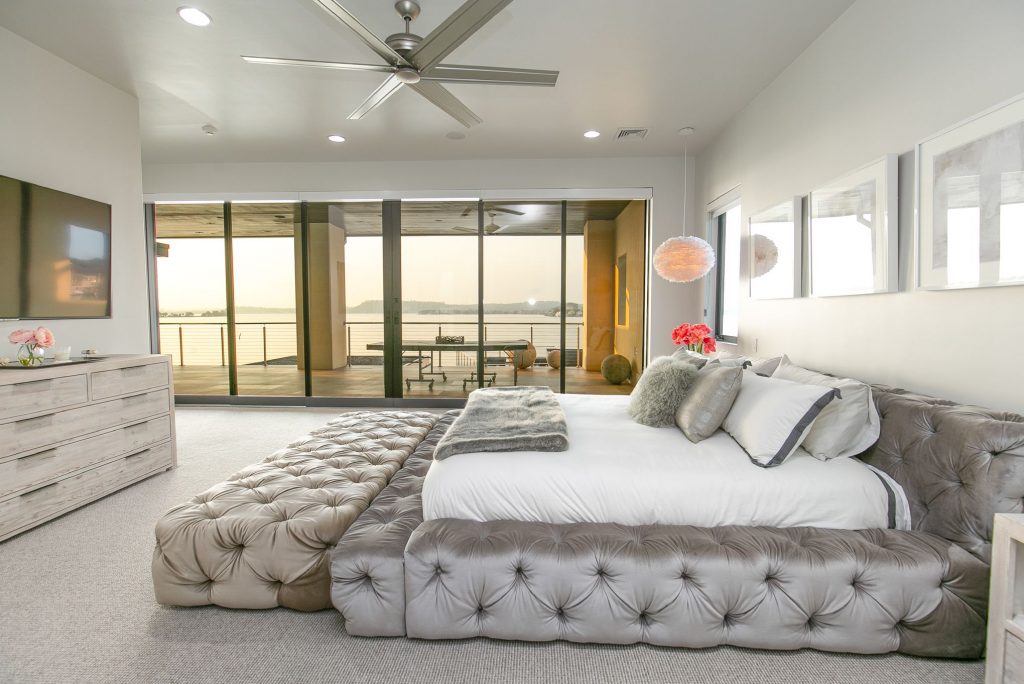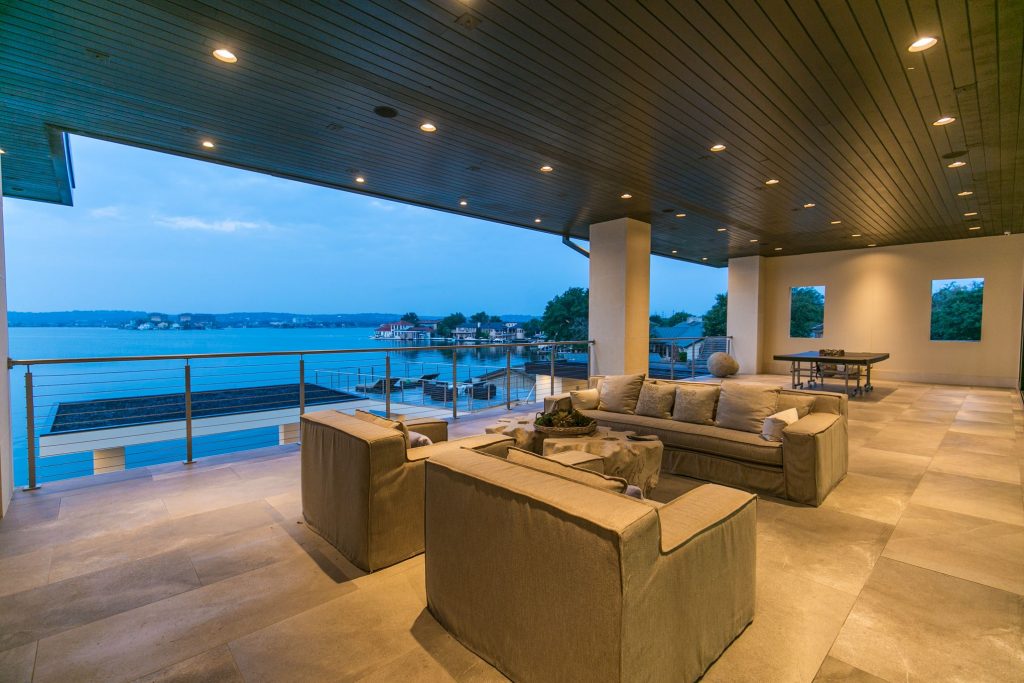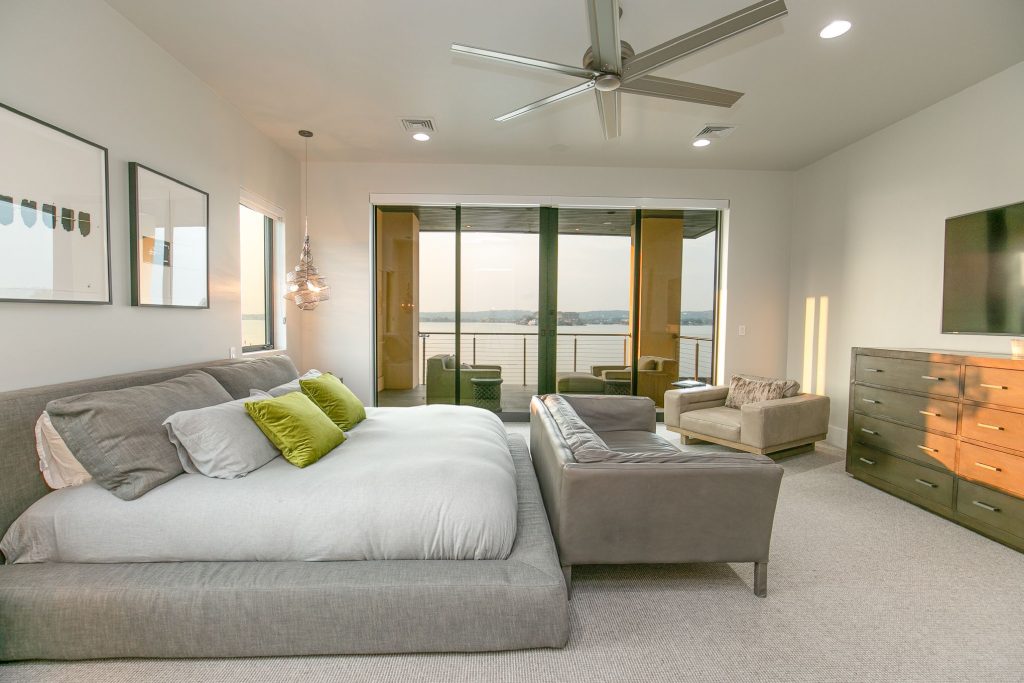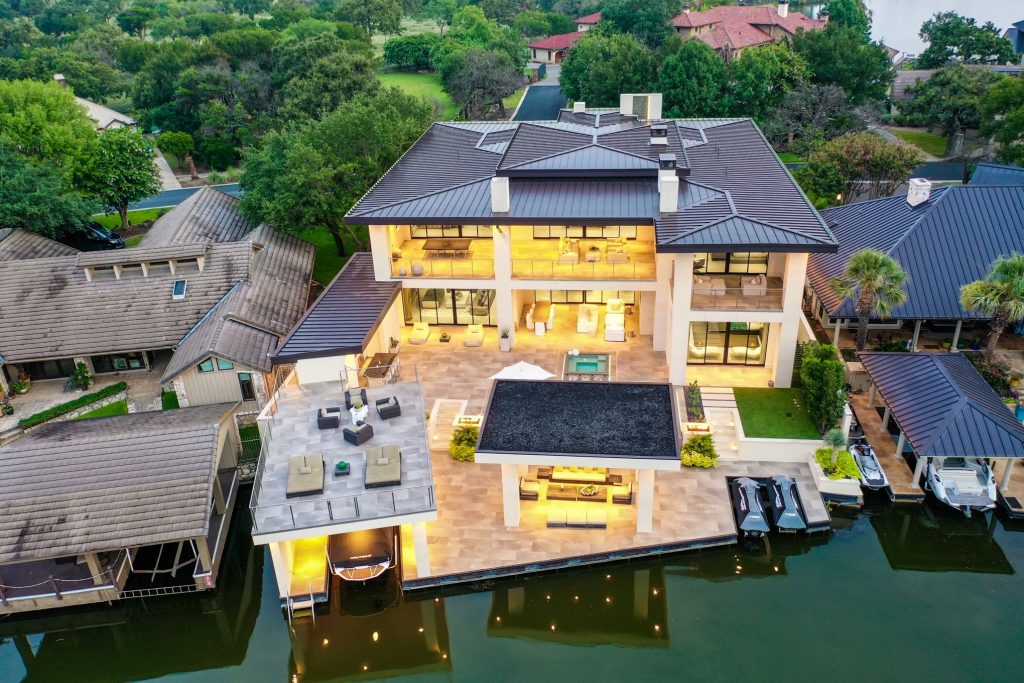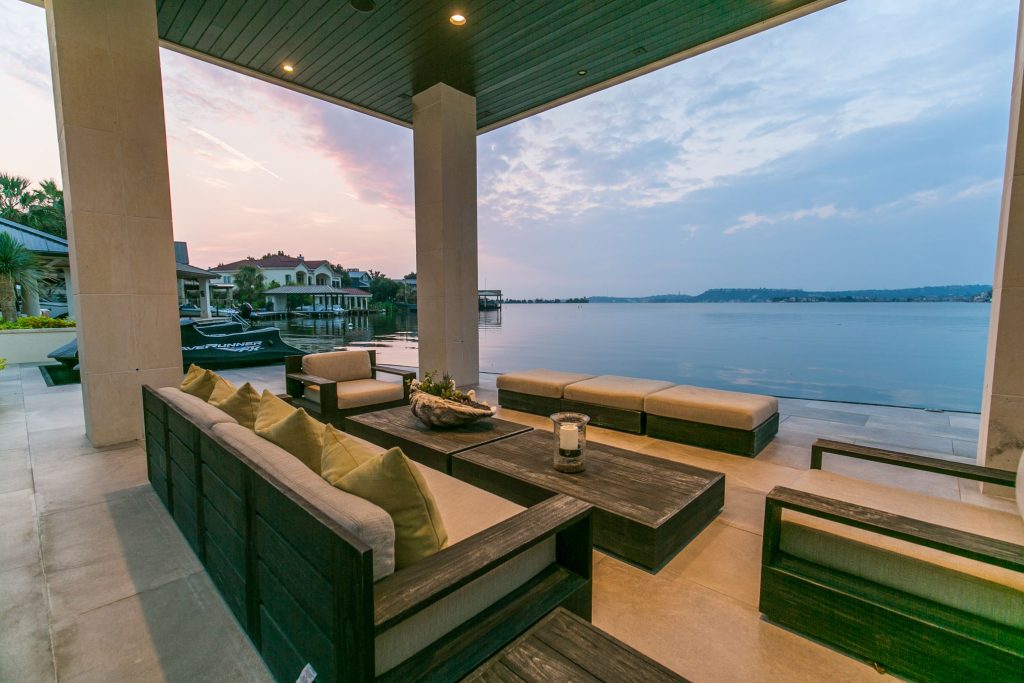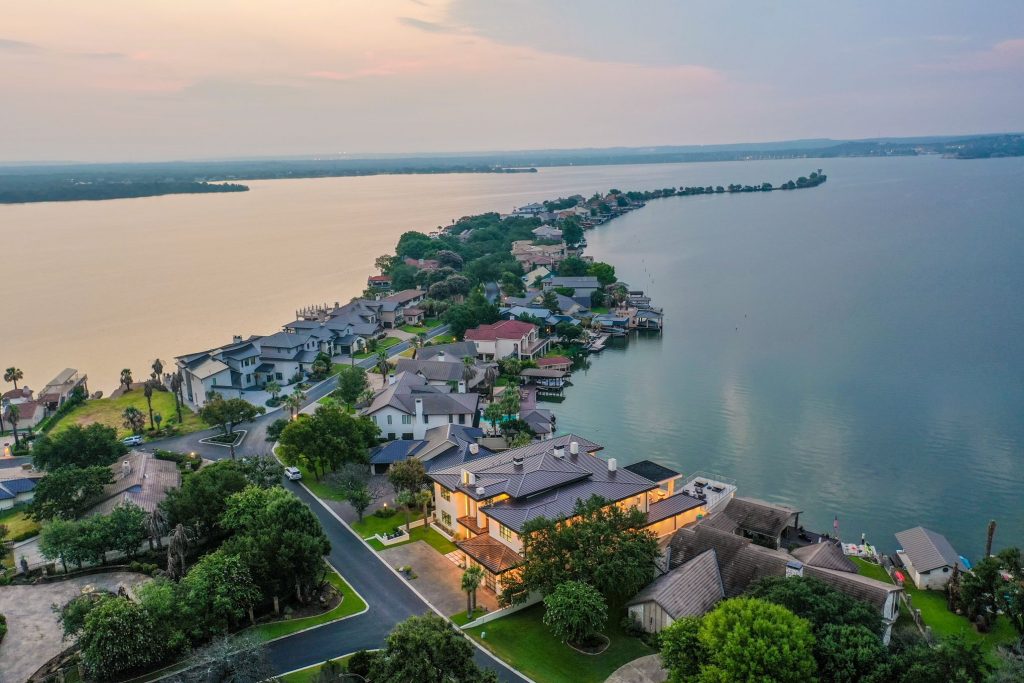 Professionally Listed and Marketed by:
The Carvajal Group LLC
Eric Carvajal – Broker/Owner
(512) 786-1515
TREC#055142
Accurately pricing a home in today's crazy real estate market on Lake LBJ is critical to a top dollar sell.  Inventory is at an all-time low and and demand is higher than I have ever seen it in my career.  In my professional opinion the best way to sell a piece of property for the most money is to aggressively price it, right in the sweet spot and let the market dictate the final sales price.  It is important to be accurate, not to high and not too low but just right to get that emotional response from buyers that make them feel like they need to jump.  When this happens bidding wars start and that is when a top dollar sale, with ideal terms takes place.  Hire the Expert. We know Lake LBJ!
Over the last few months we have seen record prices and number of transactions in the Lake LBJ Real Estate market.  Overall demand increased significantly over the last few years as people moved to Texas in droves and COVID-19 gave people a real reason to secure a spot outside of the city.   As inventory continues to dwindle down to extremely low levels prices are surely on the rise.  I was recently made aware of a sale on Lake Austin in which this small boat dock in rough shape (pictured below) just sold for over $1,000,000.  No house, no yard, just a spot to build a new dock.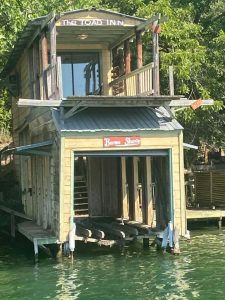 If you consider what you can get for $1m on Lake LBJ it sure makes our market look cheap.  For this reason and the fact that there are so many eyes on Lake LBJ I believe prices have the chance to really run in the near and long term.  We are already experiencing multiple offer situations and I have heard of property owners receiving unsolicited offers to sale.  This is a very hot market.  If you are looking for a empty lot to build, Good Luck as they are few and far between.  Many buyers are realizing that you may need to tear down an old house to get that perfect spot.
If you are considering buying or selling under the current market conditions make sure you are represented by the an experienced broker that knows the local market.  This ain't no mama's boy picnic.  Call me at (512) 786-1515 if I can be of assistance.
See below from Peter Jones regarding the Proposed Collier Sand Plant in Llano County on Lake LBJ:
I had previously advised that the proposed sand plant by Collier Inc on Sandy Creek has had the permit request withdrawn by Collier Inc. and will not proceed.
Collier Inc. has been seeking alternate options and is planning to establish a sand plant about one mile west of the 2900 bridge on the Llano River at the Moss/Miles ranch.
I have met with the Kevin Collier, President of Collier Inc,  and  the following is a summary of the plans for this plant.
Collier Inc has entered into an agreement with the ranch owners to use part of the ranch for this purpose. The plan is for Collier Inc to use two dredging barges to dredge sand from the Llano River about 2500 feet either side of the site location and to pump the sand from the dredging barges to land. The barges will dredge 2 foot strips of sand up to 30 feet deep and will dredge across the river and along the river banks. On land the sand will go through a dewatering wheel to remove water from the sand. The water will then be passed through 3 ponds to clarify the water and be returned to the lake. The sand will drop onto a conveyor system that will bring the sand to the southern end of the site property. The sand will enter a processor to separate the sand to potentially 9 different types of sand specifications for use on golf course bunkers and cement. The processor will be run on electric power and will be the most technically advanced system in North America. The sand will then be trucked from the property onto County Road 309 to Hwy 71.
The operation will run 5 days per week from 7am to 5 pm. It is expected when in full operation that this plant may produced up to 4,000 tons of sand per day which would require about 120 trucks per day to transport. To offset the cost to improve and maintain CR309 Collier will provide financial support to the county. Collier has discussed this with to the Lower Colorado River Authority (LCRA) who would be required to approve a permit, as well the Texas Commission on Environmental Quality (TCEQ) and other agencies. The effective date to start operations is planned to be March 2021.
This summary will no doubt raise many additional questions and more information will be forthcoming as more details are known.
Collier has attempted to address many of the concerns expressed with the Sandy Creek project and is in line with the concern many have to establish a long term solution to reduce the sediment build up in Lake LBJ.
I will provide updates on information on this project as it is known.
Please see the map below showing the location of the site.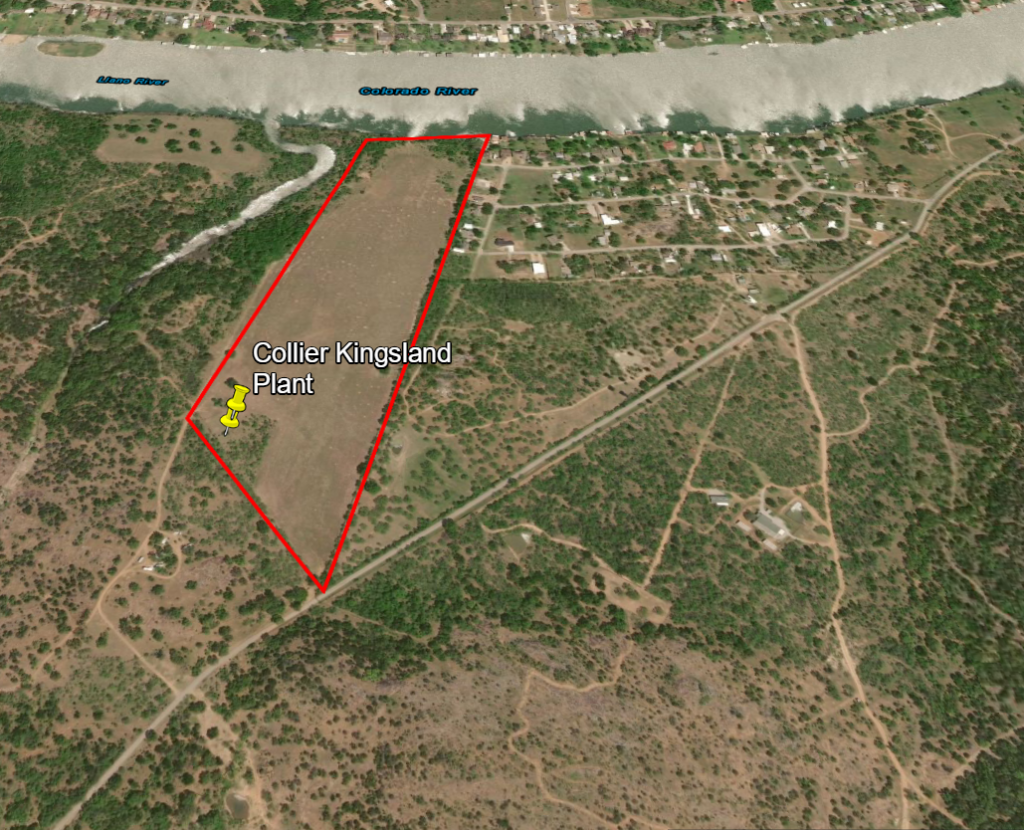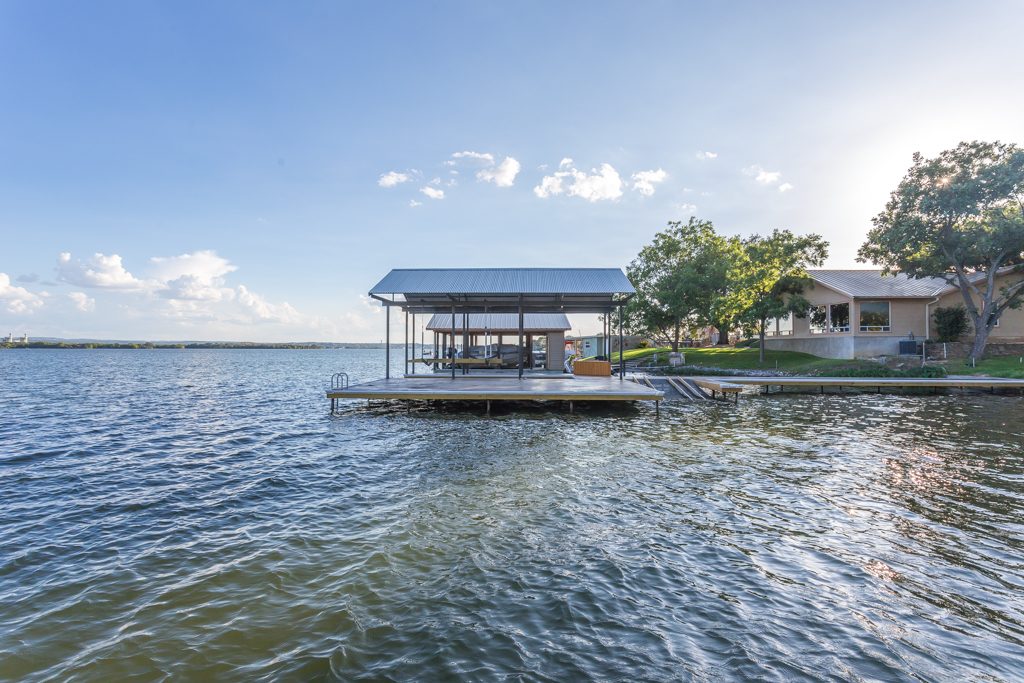 A great way to invest in Lake LBJ Real Estate in the current market is to buy a waterfront lot.  Under current market conditions buyers are anxious to be at the lake, don't want to wait to deal with the "headaches" associated with building a house and will pay a premium to buy a move-in ready house. For that reason, waterfront lots are hard to sell and can often be bought right due to their illiquidity.  Rather than inheriting an old cabin and trying to remodel it to your liking, isn't it better to buy a blank slate and not overpay for improvements you don't want?  I definitely think so.
Building is actually much easier than most think and is a great experience to go through with your partner and/or family members.  I have great contacts and recommendations that can de-risk the building process and make it a pleasant experience.  And when you build your own home you can get exactly what you want at a price that you want based on your design selections.  If done right you should be able to buy a lot and improve it to a point at which it will fetch more on the open market than it cost you to build.  That's called development.
My advice to those who can be patient – stop chasing what everyone else is chasing and create your own getaway on Lake LBJ.  Hit me up for more information on Lake LBJ real estate or to start shopping for a waterfront lot on Lake LBJ today.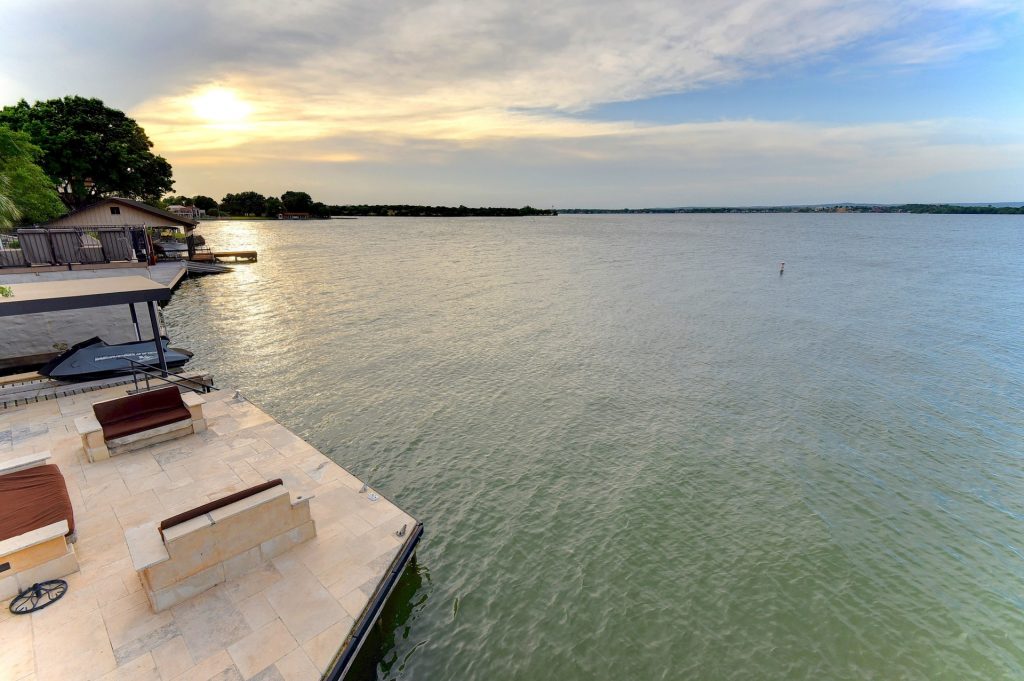 The impact of COVID-19 on Lake LBJ real estate has been nothing short of mind blowing!  The market, after being a complete Ghost town for 45 days is moving like I have never seen before.  Many buyers are looking for Lake LBJ real estate as a place to getaway but also as a means to protect capital over fears of rapid inflation.  Below are a few top reasons why the market on Lake LBJ is so hot:
Buyers are cancelling out of state trips and looking to spend quality time at a vacation home
Buyers are looking to escape the city and the COVID-19 has proven that they can be just as productive working remotely
Buyers fear rapid inflation due to the amount of money that has been pumped into the economy. Hard assets tend to at minimum keep pace with inflation
Who doesn't get excited about Lake LBJ in the summer?!
I would have never imagined in a million years that I would be on pace for yet another record setting year on the lake after the entire nation has shut down over fears of Corona Virus.  We always knew inventory was extremely limited and understood that people were moving to Texas in droves but never before has the true scarcity of Lake LBJ been on such full and wide display.  In such a competitive market it is extremely important to work with an experienced broker that knows the lake, understands the market and will work harder than anyone to ensure you are seeing all the available deals and opportunities and will use their expertise to help you accomplish your goals with Lake LBJ Real Estate.  Give me a call today at (512) 786-1515 for more information or to start a conversation to get the process started.  Hire the Expert. We Know Lake LBJ!