The Lake LBJ Real Estate blog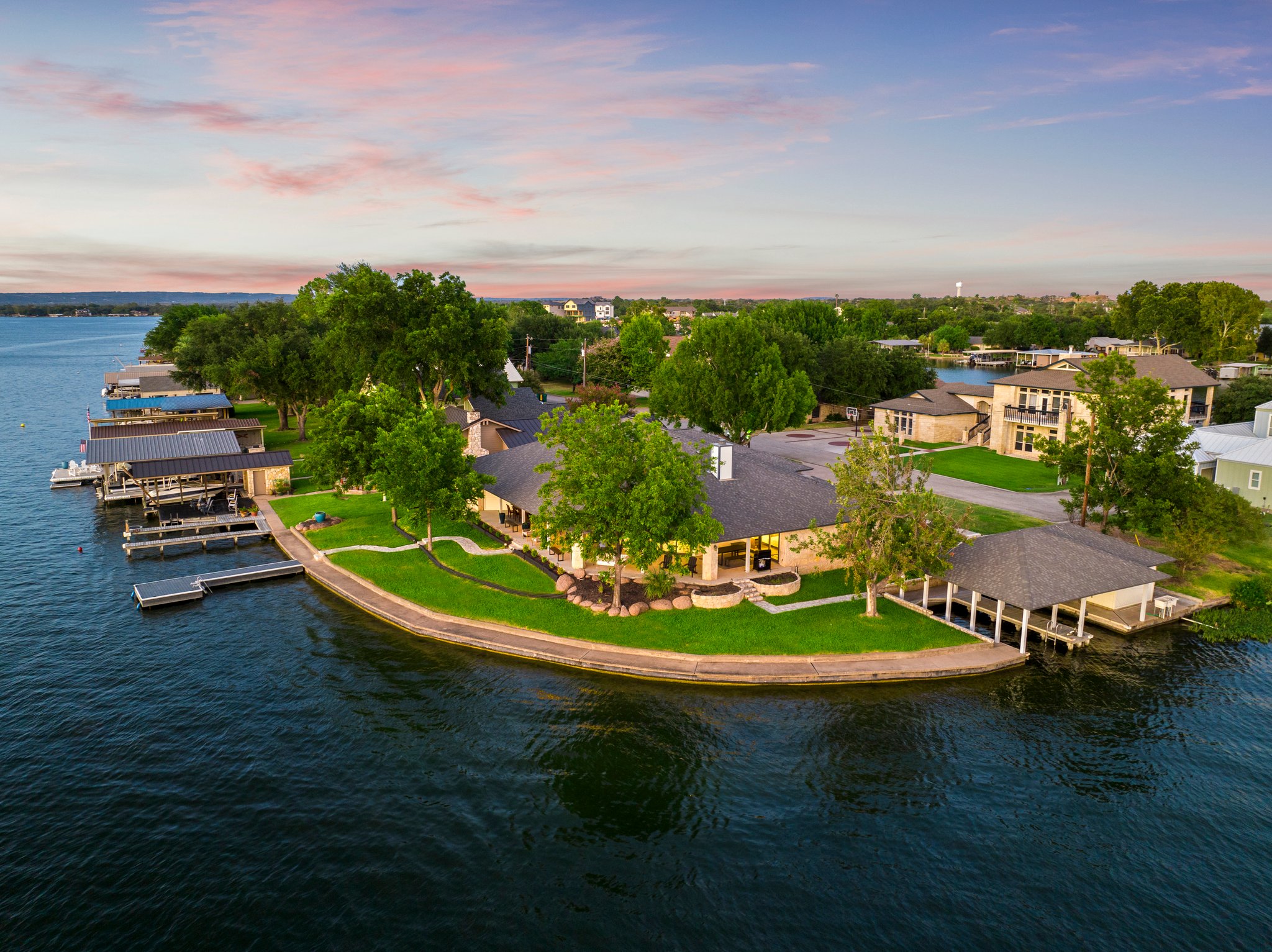 140 Web Isle is a very rare offering on Lake LBJ.  This 3643 sq ft, single-story home with a three car garage offers one of the most open floor plans I have seen on Lake LBJ and approximately 218 feet of prime waterfront on one of the widest sections of Lake LBJ.  The home was recently renovated and is being sold fully furnished with the right deal.  This property is also located in a part of Lake LBJ that allows short-term rentals and the home would do very well.  If you are looking for a prime piece of Lake LBJ Real estate consider 140 Web Isle because properties this good are very hard to come by.  Qualified buyers reach out at (512) 786-1515 for more information or to schedule a tour.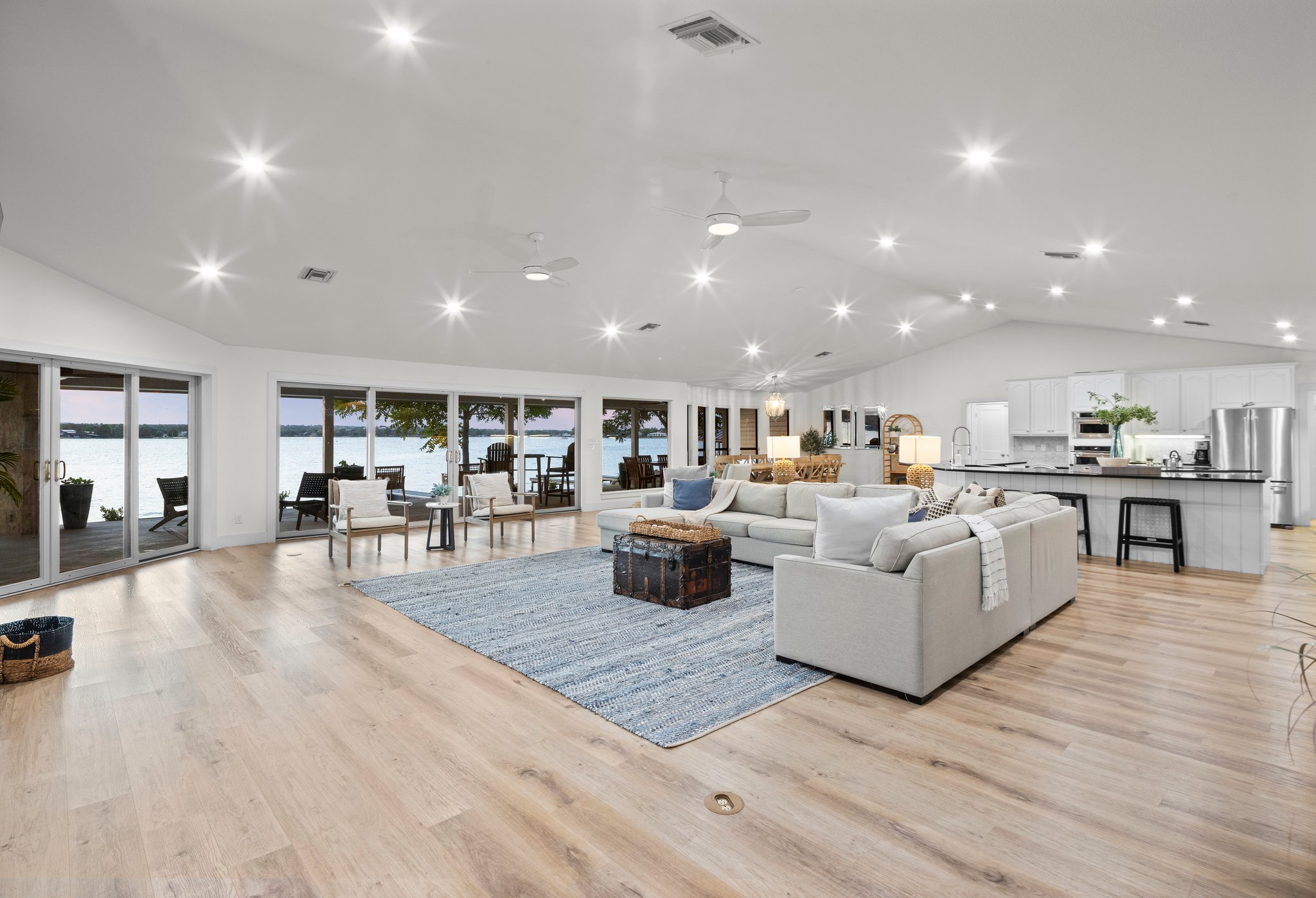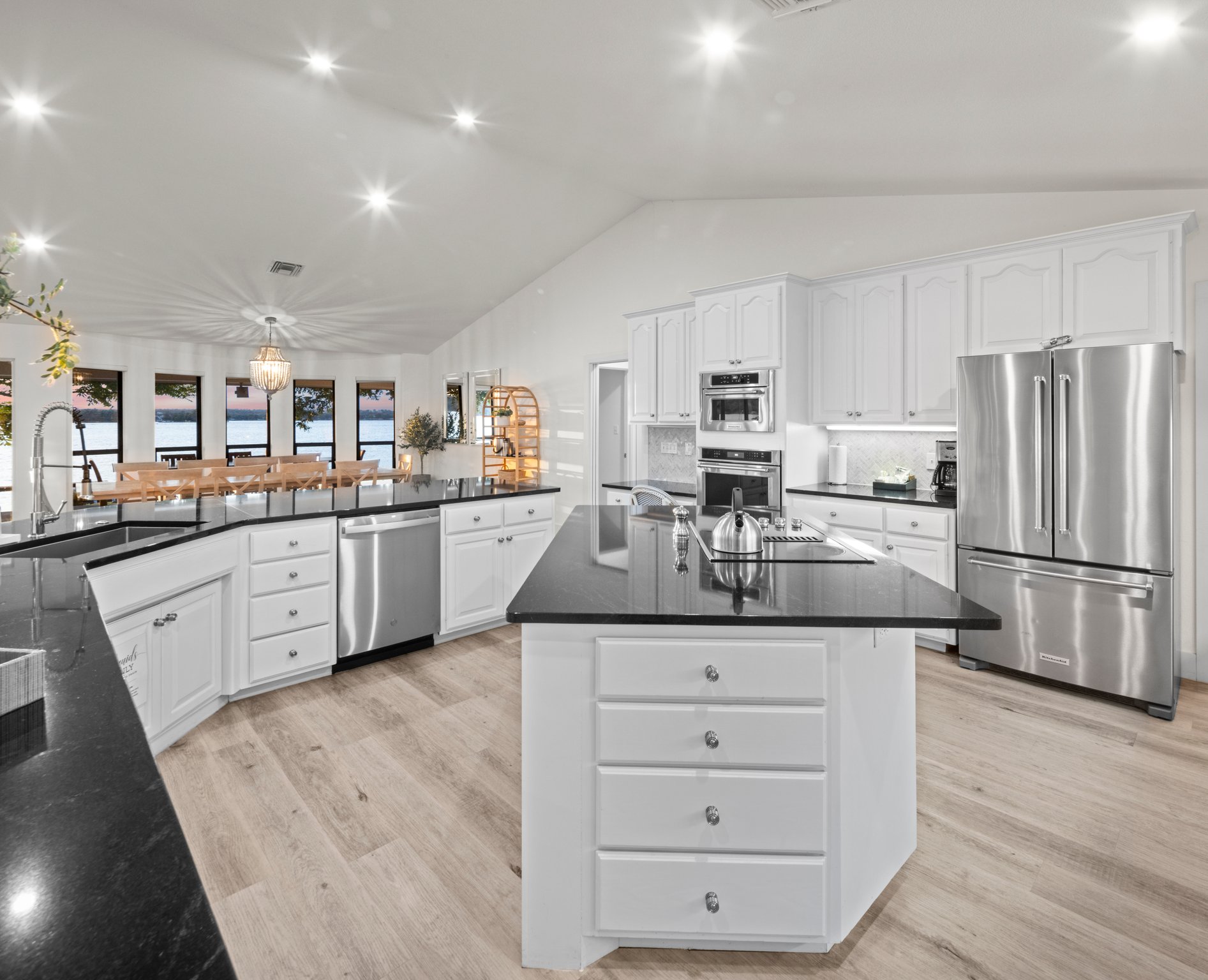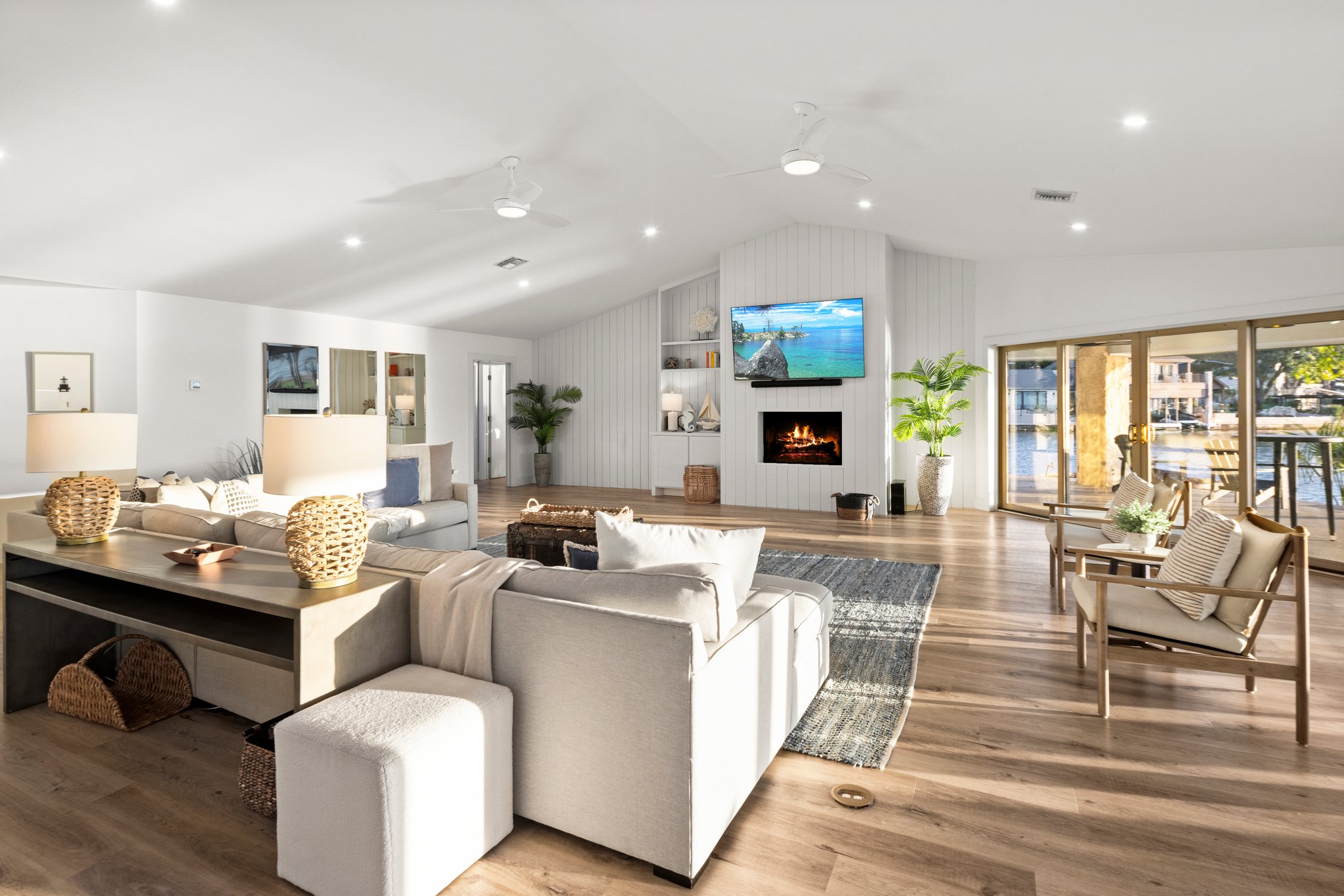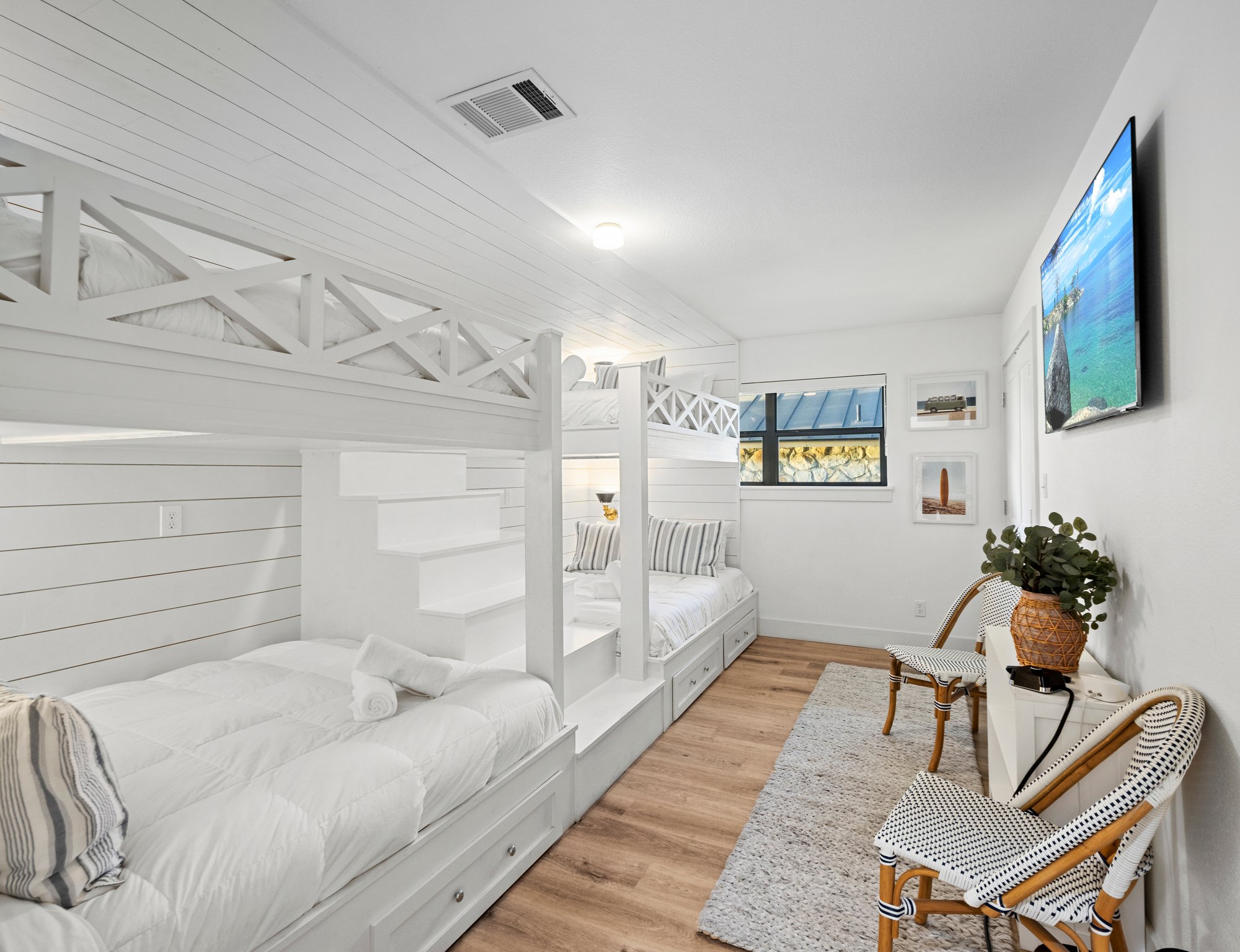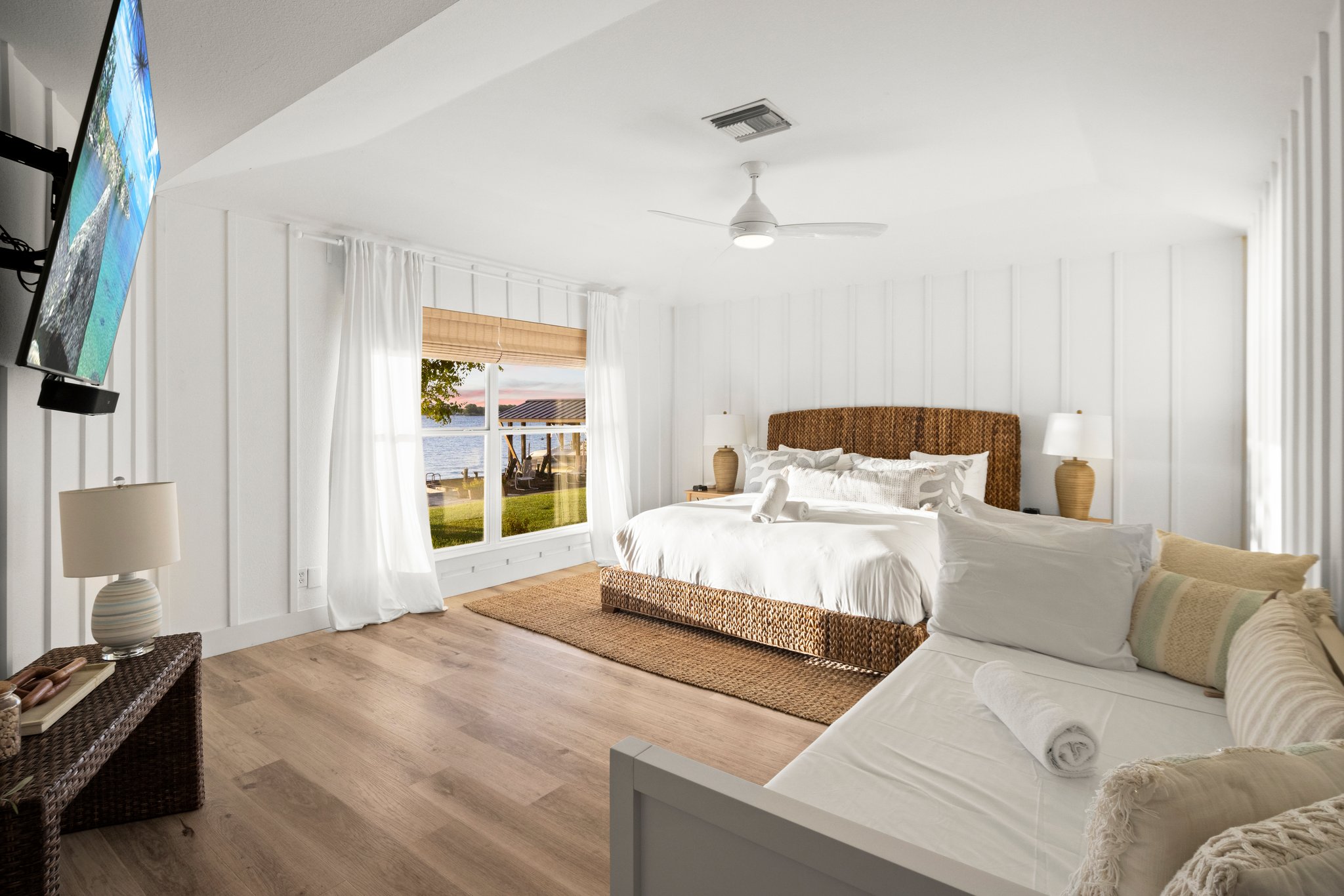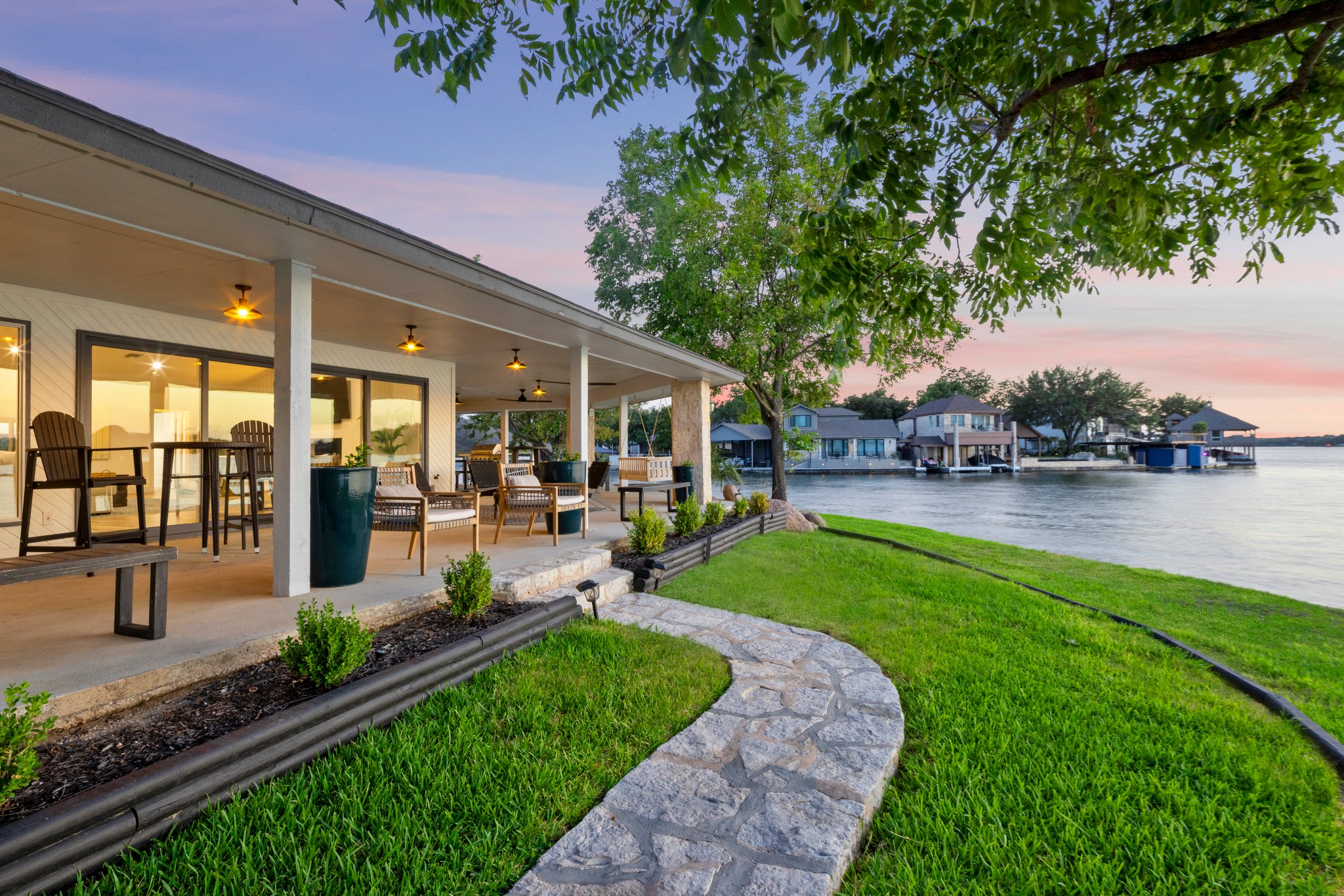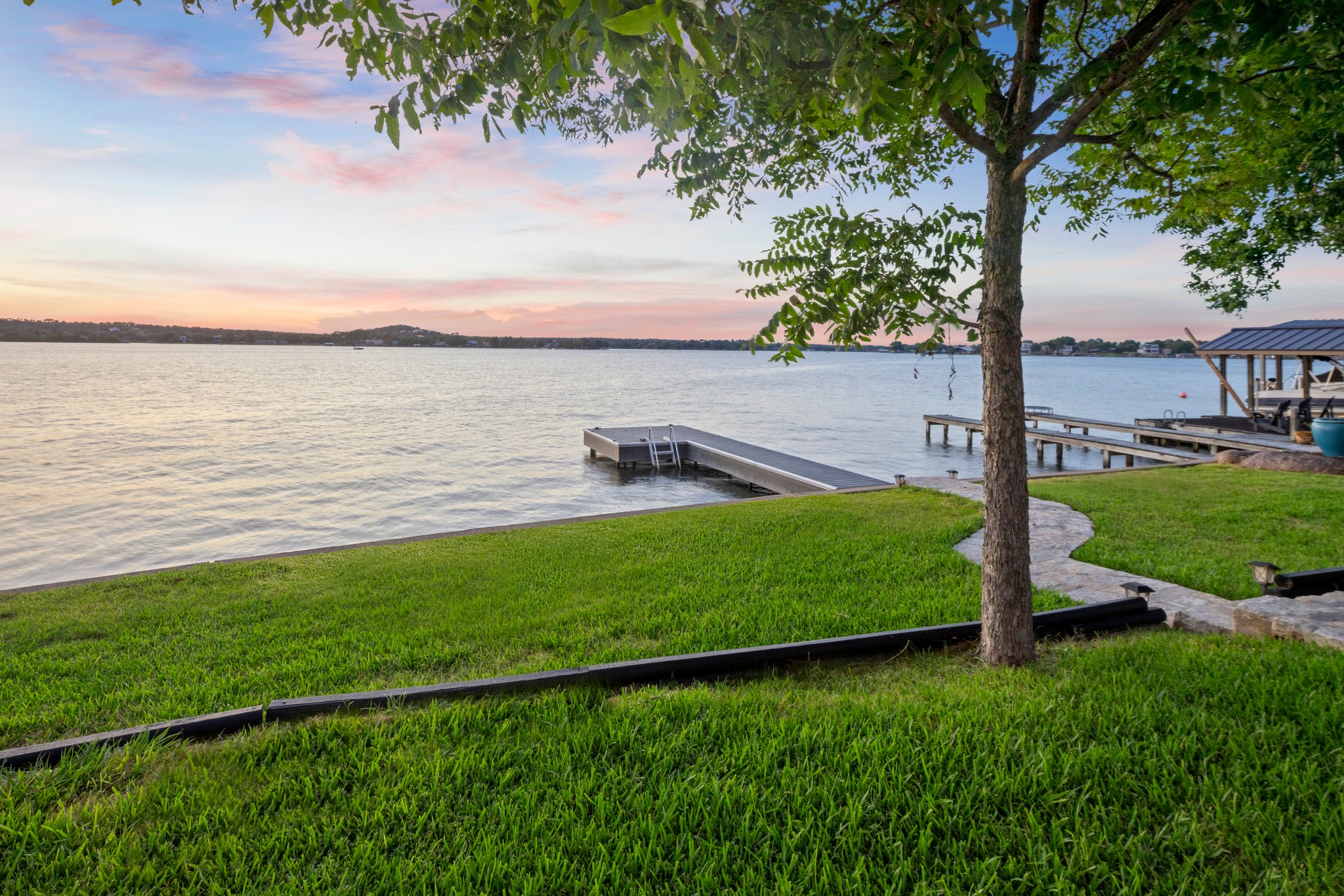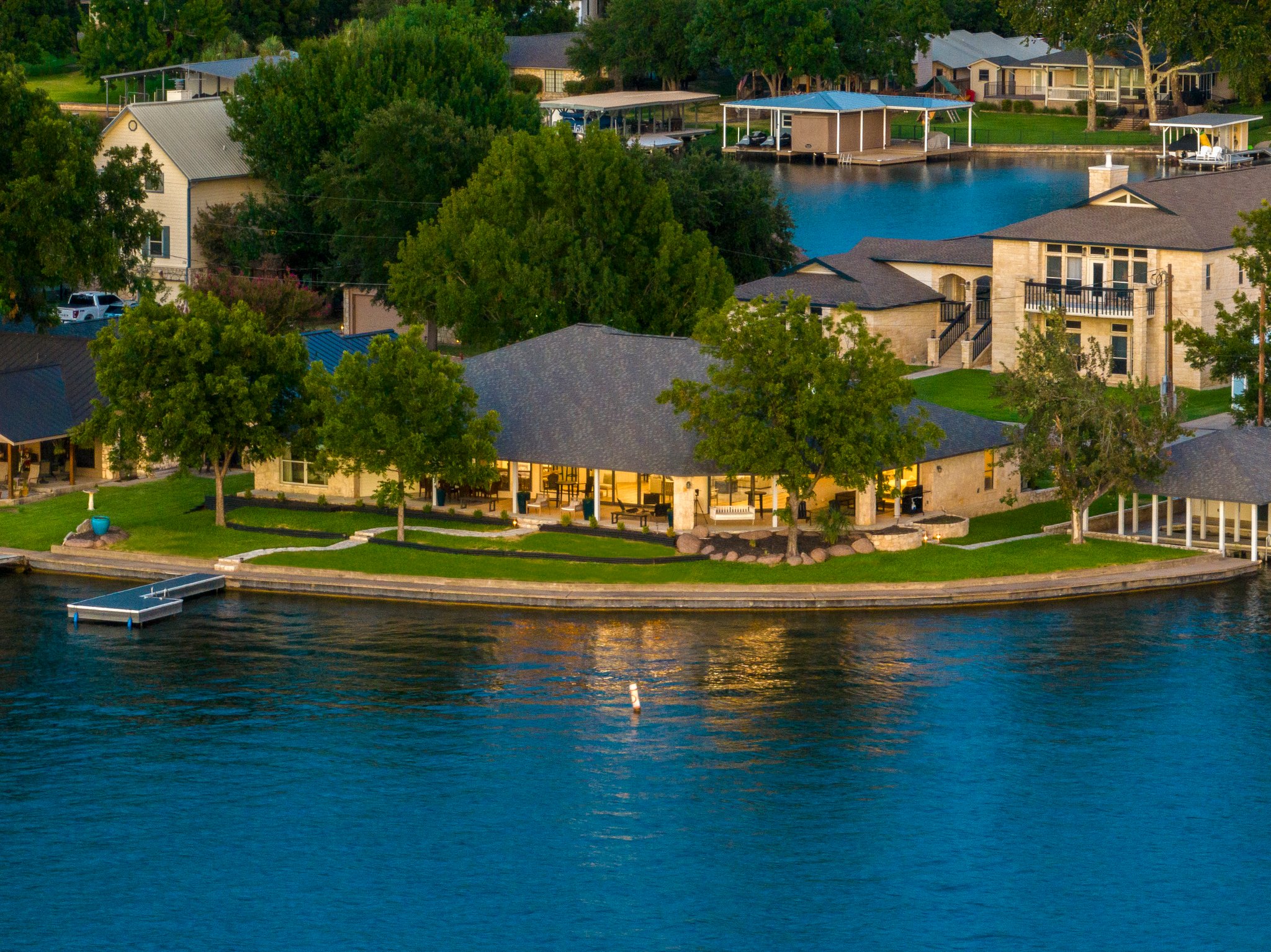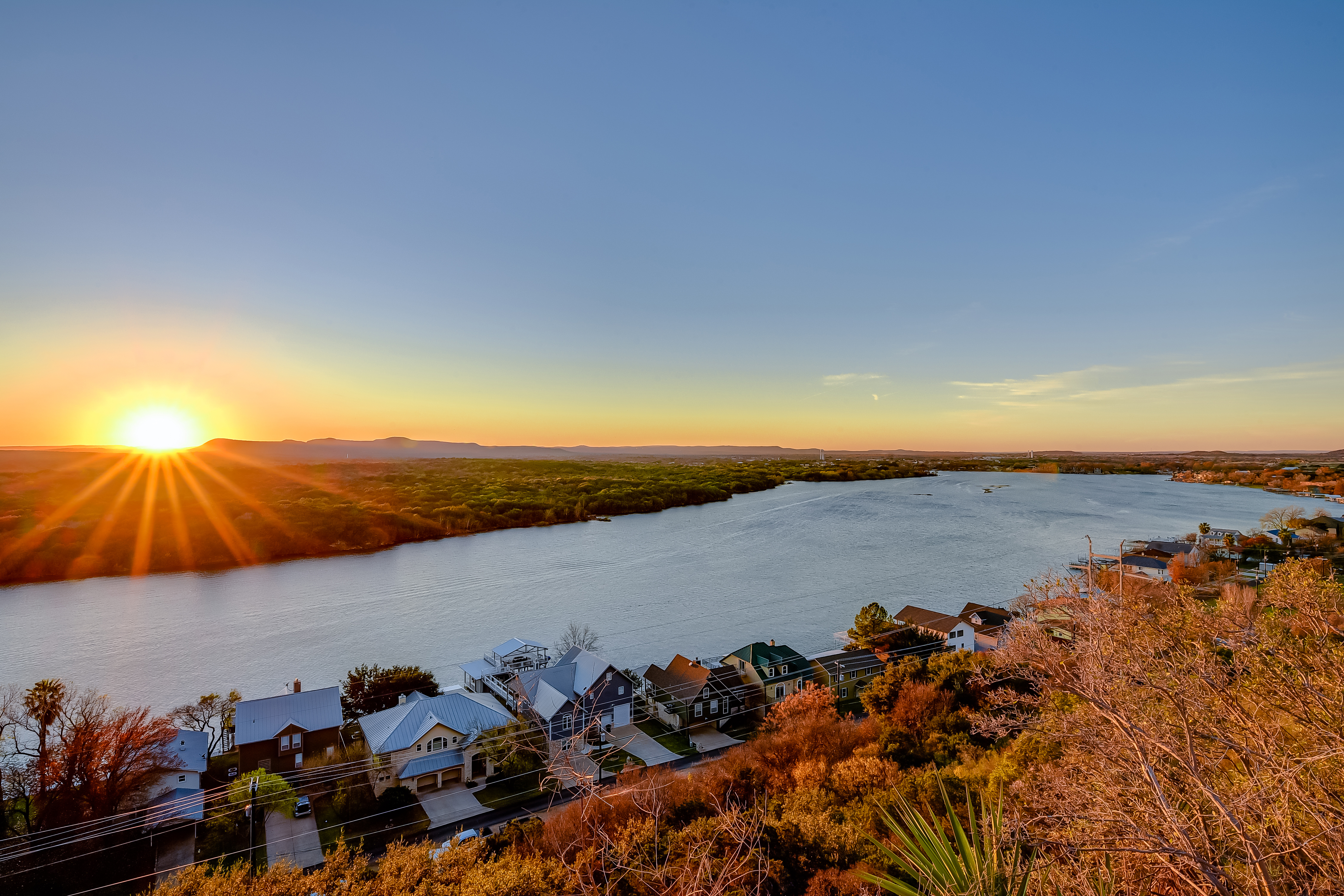 Appraisal values for Lake LBJ Real Estate in both Burnet County and Llano County have been released and many homeowners are shocked at the valuations being put on their properties.  I strongly encourage everyone to protest their taxes, even if you have a homestead exemption, over 65 exemption or have tried in the past and not been successful.  This is a no-risk process with only upside if you win.  Personally I try and protest my property taxes every single year because I believe this is the only way to keep these valuations at bay.  Often times my success does not come from the informal meeting with an appraiser, or even the protest hearing but rather through binding arbitration.  Many people stop just before this step because it sounds intimidating but I have found it to be very fruitful and in past years have received the result I wanted.
Step 1 – Fill out your "Notice of Protest" for 2023.  This will put the County on notice that you plan to protest your Lake LBJ real estate property tax valuation. When filling out this form it is very important that you check the appropriate boxes.  You are not required to give an opinion of value here but if you have one that you plan to build a case for then I recommend including it here. You also want to check the box stating that you would like an "Informal hearing" ahead of time.  This will give you an opportunity to talk with an appraiser and potentially make a deal, but this is also a good time to request all information that they will be presenting for your case.  You will also have the option to include information to support your case but I make a few basic statements here and then present my case during the meetings.
If you need assistance, tips or even a recommendation for someone that can help you fight Property Taxes on Lake LBJ send me an email at Eric

CarvajalGroup

com (Eric

CarvajalGroup

com) and I will be happy to help.  Follow along for more tips and information that I will post in the coming days and weeks. Thanks for reading!
Eric Carvajal
Lake LBJ Real Estate Expert
(512) 786-1515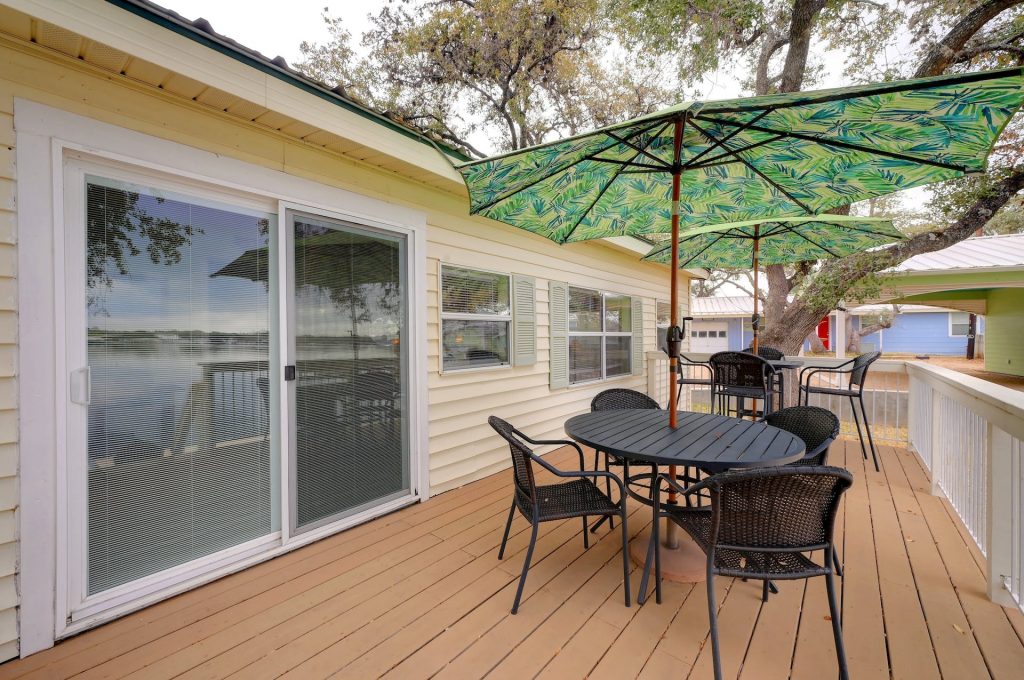 If you are in the market for an affordable Lake LBJ getaway look no further than 1833 Highland Drive in the Noble section of Highland Haven. This 3 bedroom, 2 bath single-story home is cozy and cute and ready to be enjoyed for many years to come. Open floorplan with country kitchen, large living and dining all looking out onto the beautiful lake. Additional living space offers flexibility for extra sleeping or a place for multiple families to spread out and play! Beautiful wooden deck outside the home just a few steps away from the lake. The grassy yard is perfectly shaded by a majestic Live Oak which provides wonderful shade all year around and the southern breeze makes it the ideal spot to enjoy Lake LIfe. This property has a steel-constructed boat dock with concrete decking so you can be sure your toys are protected! This area of Highland Haven does not have restrictions against short-term rentals and would make a great cash flowing investment. Qualified buyers reach out for more information and to schedule a private tour of this fantastic piece of Lake LBJ Real Estate!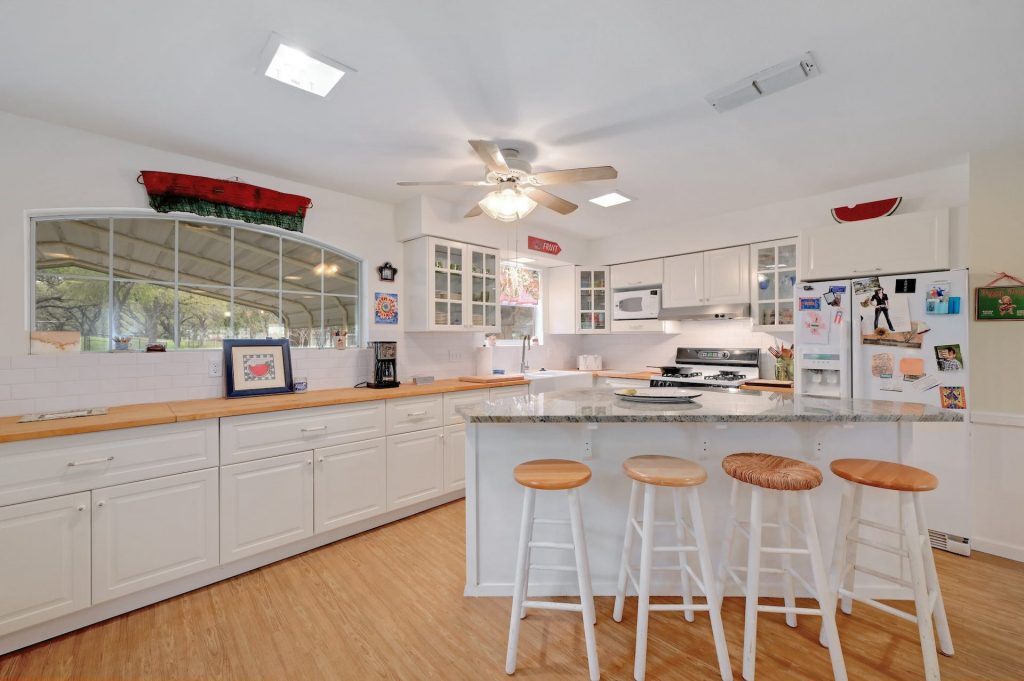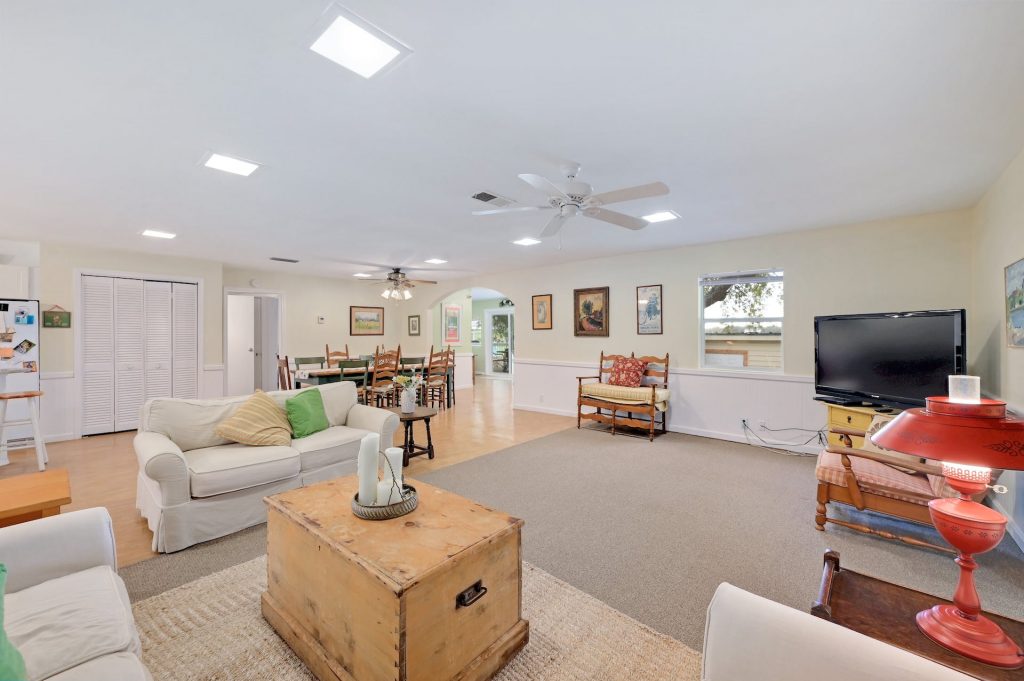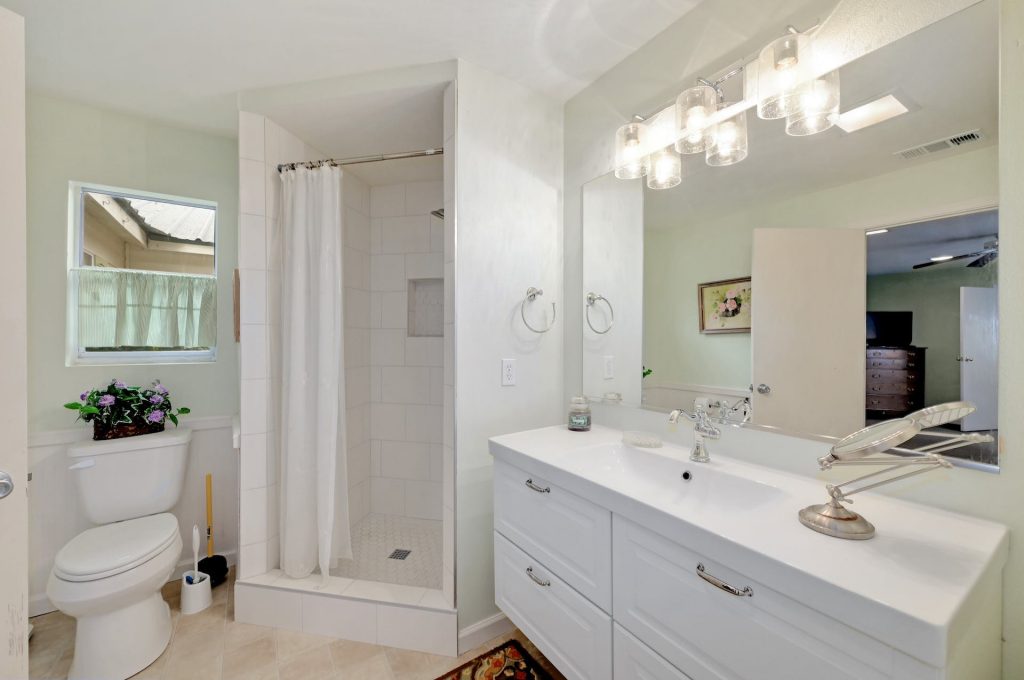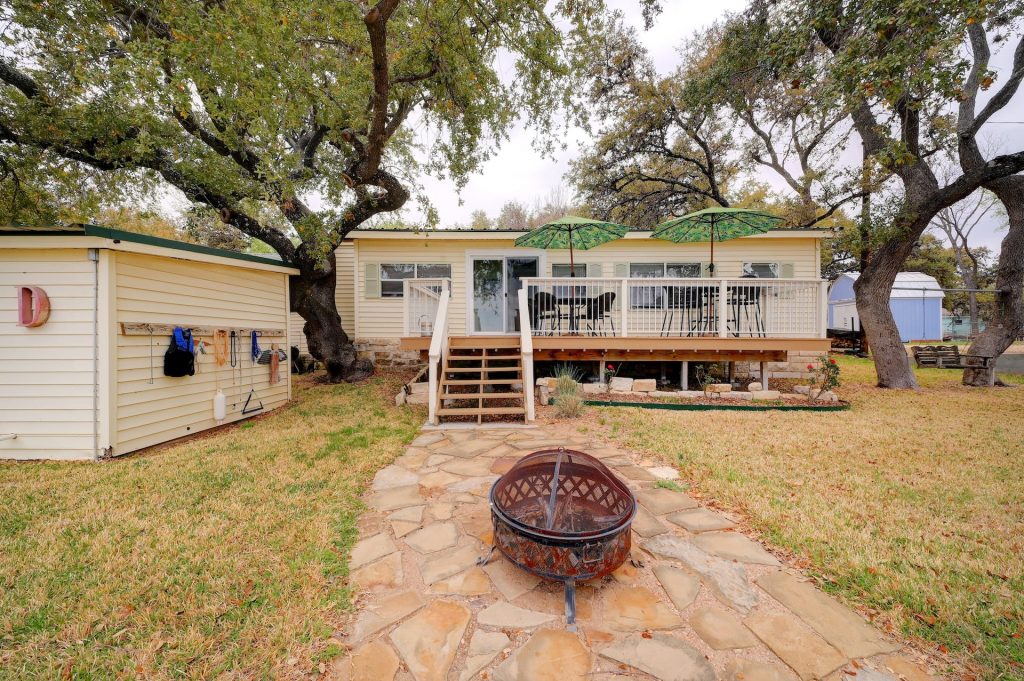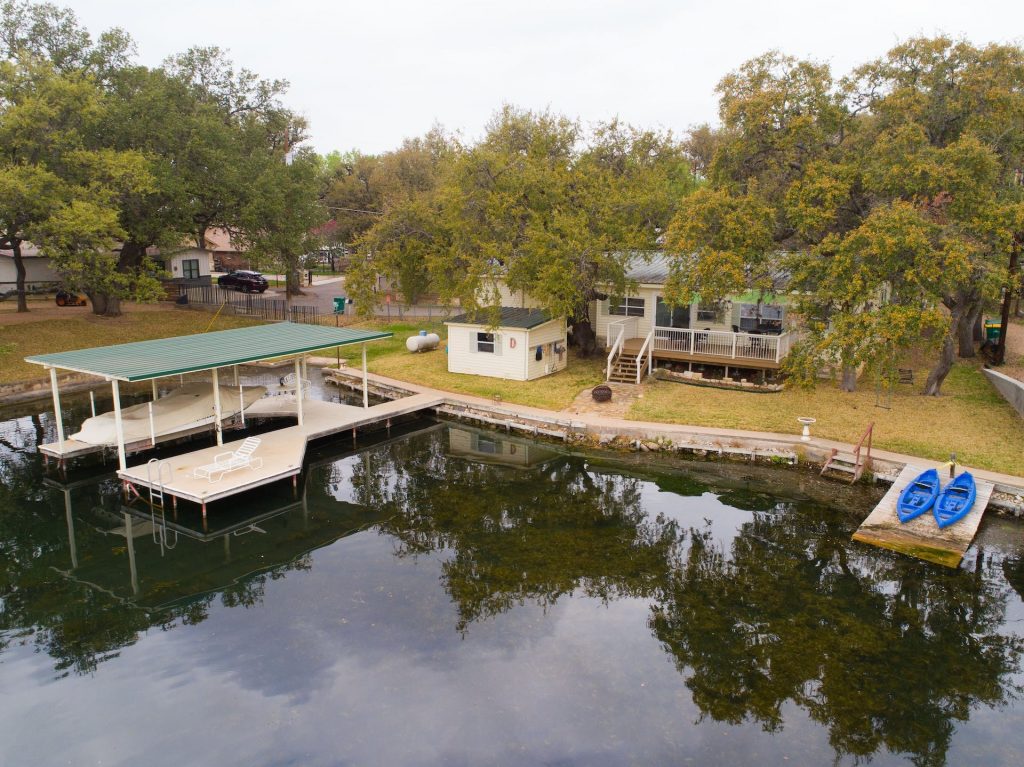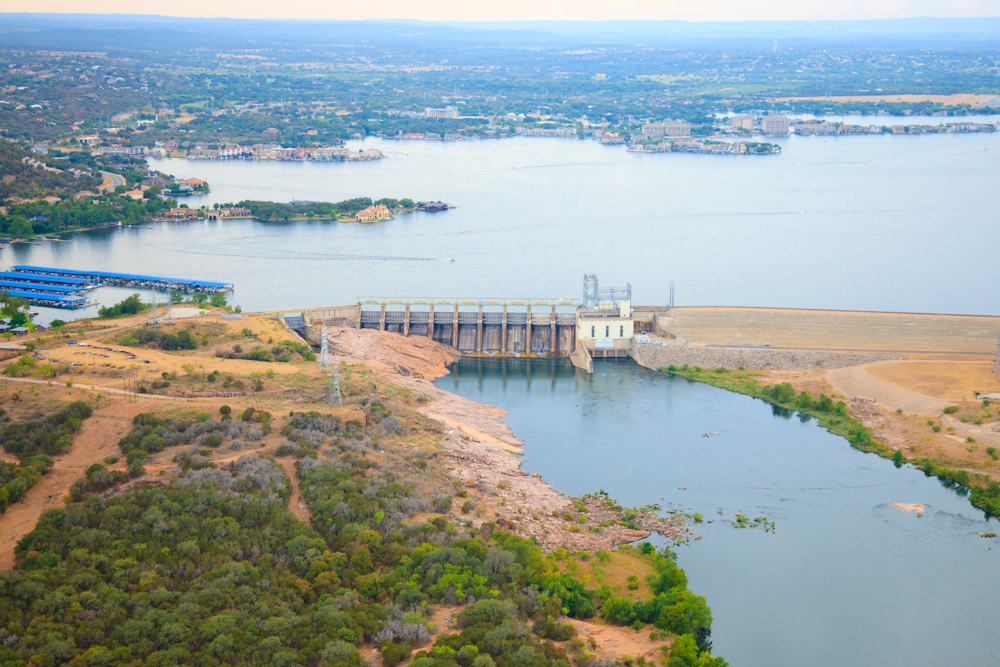 If it isn't obvious I am extremely passionate about Lake LBJ Real Estate.  I have spent hours and hours, honing my craft but I will never stop learning because I want to always be a wealth of knowledge for the clients we serve.  I love sharing this information because it helps others make sounds decisions based on good information from a local source.  If we can help you buy, sell or own waterfront property on Lake LBJ please reach out. Otherwise enjoy the Lake LBJ Quick Facts below:
Lake LBJ
Elevation when full – 825 feet msl
Volume when full – 131,618 acre-feet
Historic high – 836.2 feet msl on Sept. 11, 1952
Historic low – 793.8 feet msl on Nov. 16, 1970
Target operating range – 824.4 to 825 feet msl
Dimensions – 21.15 miles long and 10,800 feet at widest point
100-year flood level at dam 828.1 feet msl
Original name: Lake Granite Shoals
Max Depth: 90 ft
**Information gathered from the Lower Colorado River Authority website (LCRA.org) and TPW website
Eric Carvajal
Real Estate Broker / LBJ Expert
(512) 786-1515
Eric

CarvajalGroup

com
TREC # 0509980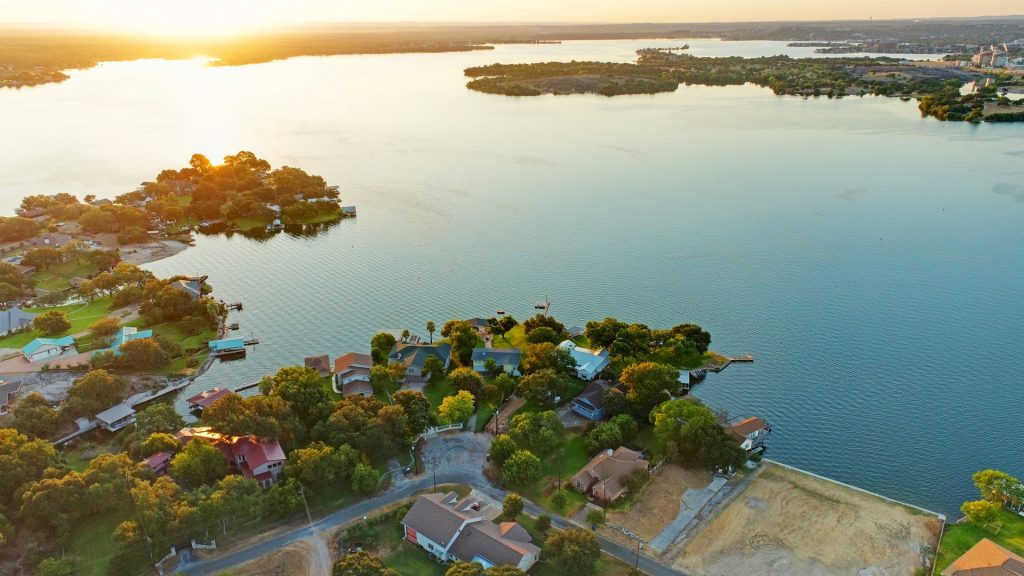 As values around Lake LBJ and Texas in general, Property Taxes have come more and more into focus. While the property Tax Rates on Lake LBJ vary from community to community, they are for the most part lower than what you will find in major Texas cities. Before you purchase a property make sure you have a good understanding of the property tax liability and how it might change upon purchase. I typically recommend budgeting for property taxes as if the value were to be bumped up to the price you paid. While this is a worst-case scenarios it gives a good conservative estimate as to what to expect. Remember the current tax amount is based on the current appraisal value, but that value is changing every year AND often times gets re-evaluated each time a property sells.
Below is a list in order from lowest to highest property tax rates around Lake LBJ so you can know what to expect. * Be sure to confirm these rates on your own *
Oak Ridge/ Sandy Harbor – %1.354
Kingsland – Llano Side –  %1.43%
Blue Lake / Deerhaven – %1.547
Kingsland – Burnet Side – %1.71
As you can see there is quite a bit of discrepancy from the lowest to the highest property tax rate on Lake LBJ but keep in mind that the accuracy of the appraised values matters as well.  If appraised values in a particular community are more inline with market value, tax rates in those areas should be lower.  Granite Shoals has its own police and fire station and also pays into the school district which is why their tax rate is much higher than adjacent communities.
Follow along for more Lake LBJ Real Estate Tips and/or reach out with questions surrounding Property Tax Rates on Lake LBJ or anything else please reach out at (512) 786-1515.  Thanks for reading!
Eric Carvajal
LBJ Expert, Broker
(512) 786-1515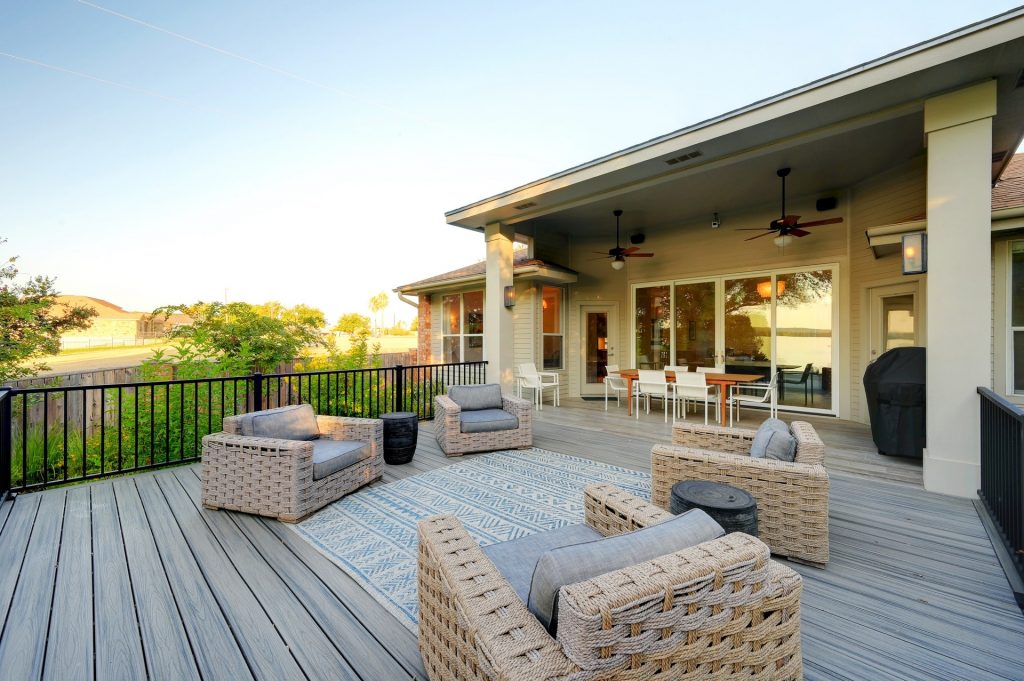 Buying a home on Lake LBJ is not to be taken lightly.  There are many intricacies specific to waterfront property that you must pay attention too if you want your investment in Lake LBJ Real Estate to pay off.  Making sure you are represented by someone that knows Lake LBJ, understands the market, and can help you understand all aspects of waterfront living is critical to making a wise investment, that you will enjoy for many years to come.
Below are 7 Questions to Ask when Buying on Lake LBJ: 
What direction does the Home and Property Face?

How Deep is the Water off the dock?

Is the boat house made of wood or steel?

What size boat can I fit in the dock? Does it have clearance for a tower or bimini top?

Does the Neighborhood allow Short-Term Rentals (STR)?

Is the property serviced by Septic or a Sewer System?

What is the property tax rate?
Asking these 7 questions before you make a decision to buy a specific piece of Lake LBJ Real Estate will really help you make a good investment that you will enjoy.  For more tips on buying waterfront property on Lake LBJ or for Expert representation please reach out at (512) 786-1515
Eric Carvajal
LBJ Expert / Real Estate Broker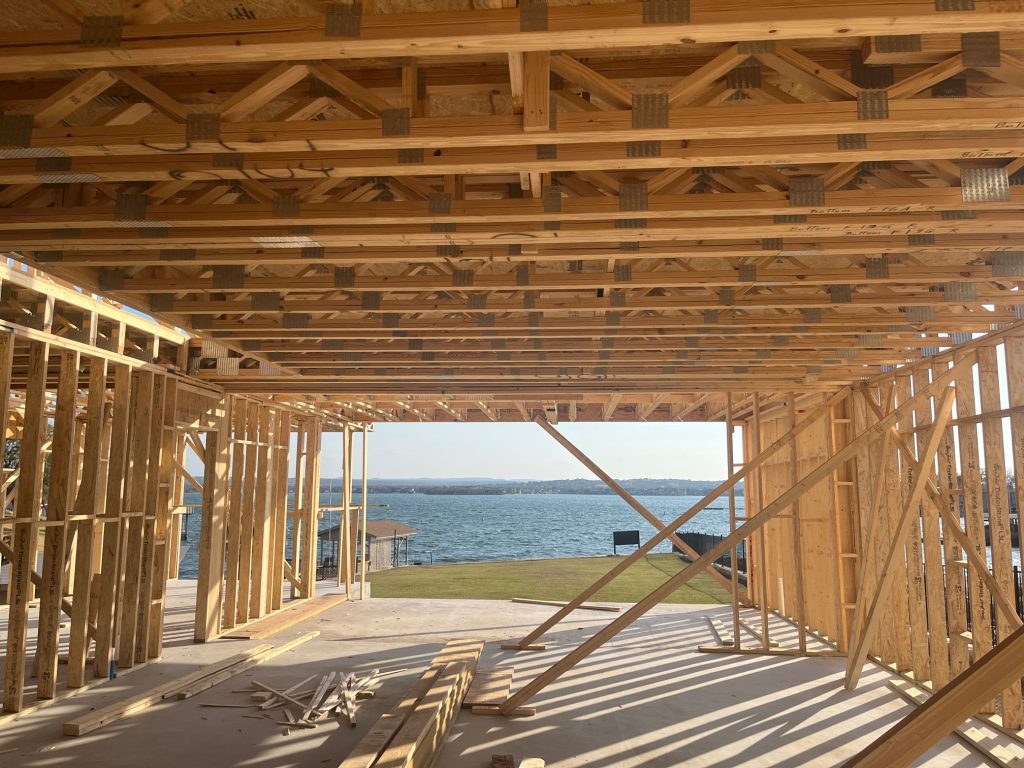 Many buyers that I work with on Lake LBJ often tell me that they flat out, are not interested in building new.  Buyers typically are looking for a move-in ready option that they can start enjoying instantly.  For this reason vacant lots are often times overlooked.  Below are 4 reasons why I believe you should consider building your dream home on Lake LBJ.
Get the home you want on the lot you want – rather than settling for something less than perfect wouldn't it be nice if you could choose your homesite and then build a home, exactly the way you want it?

New homes are more efficient and typically come with less headaches – those old cabins you find around the lake are very old, inefficient and  can sometimes be maintenance headaches as things begin to fall apart over time

Get the same house or better, on a similar lot or better, for the same, or even less money – How could this be? Remember most buyers want a turn-key option and will pay a premium for Lake LBJ real estate that is move-in ready.

Instant Equity – New houses on good water are extremely hard to come by and are rarely available because they are NEW and the current owners use them.  Because of the premium paid for a move-in ready home there is lots of instant equity available for those that will go through the building process.
I have successfully walked many clients through the home building process on Lake LBJ and I would love to help you.  Lets chat!
With Spring Break just around the corner and the warmer weather moving into the Lake LBJ area I felt it was appropriate to remind everyone of the dangers associated with playing on the lake and how there are many hidden Sand Bars just beneath the surface of the water.  The last time the Lower Colorado River Authority (LCRA) lowered Lake LBJ 4 feet we sent our drone crew out to capture some of these hidden obstacles.  Keep in mind the fact that these Sand Bars can fluctuate in size and location and are constantly changing with the current and flow of the water in Lake LBJ.  Check out some of the pics we captured.  If we can help you buy, sell or own Lake LBJ Real Estate please reach out.  We know Lake LBJ!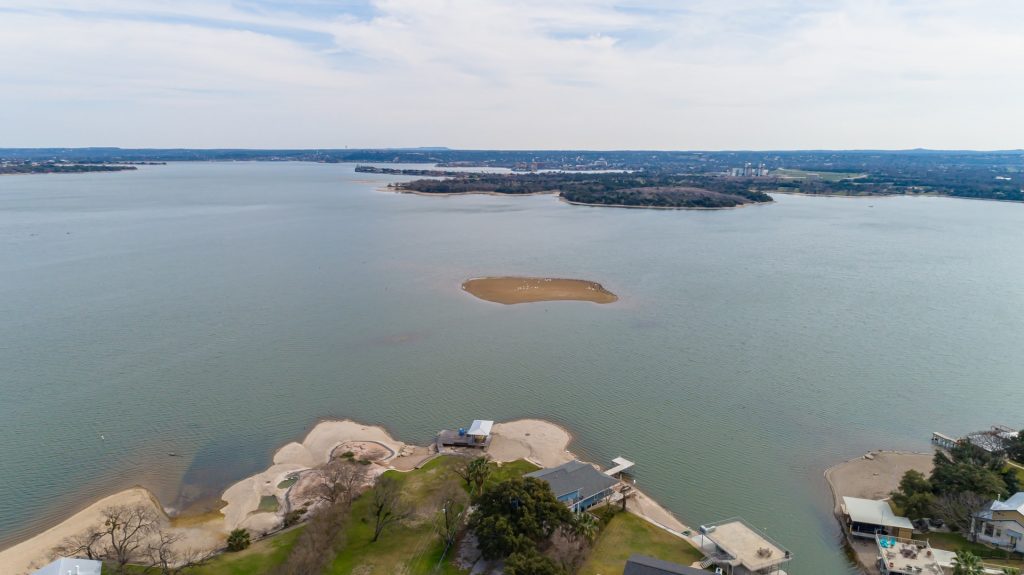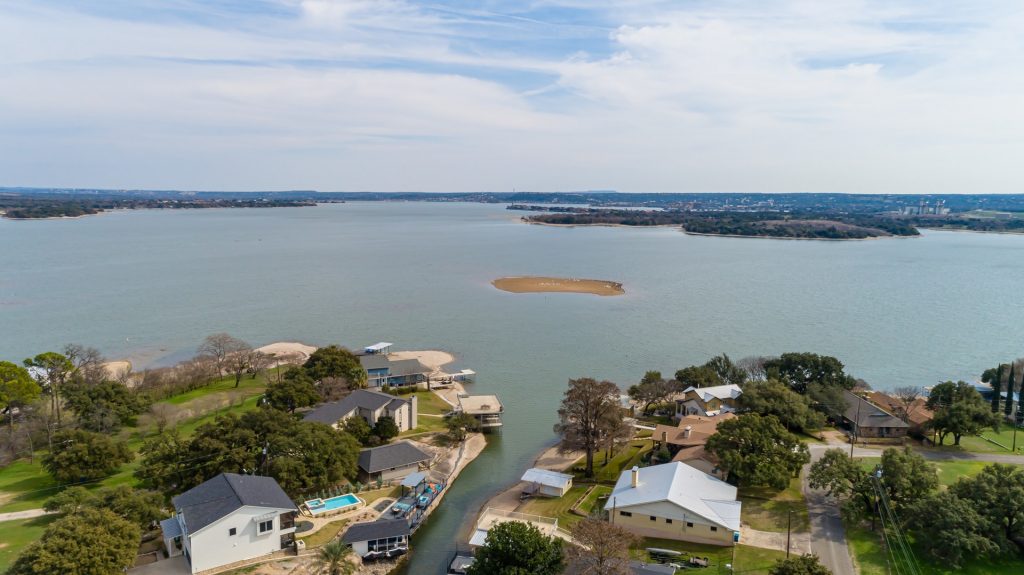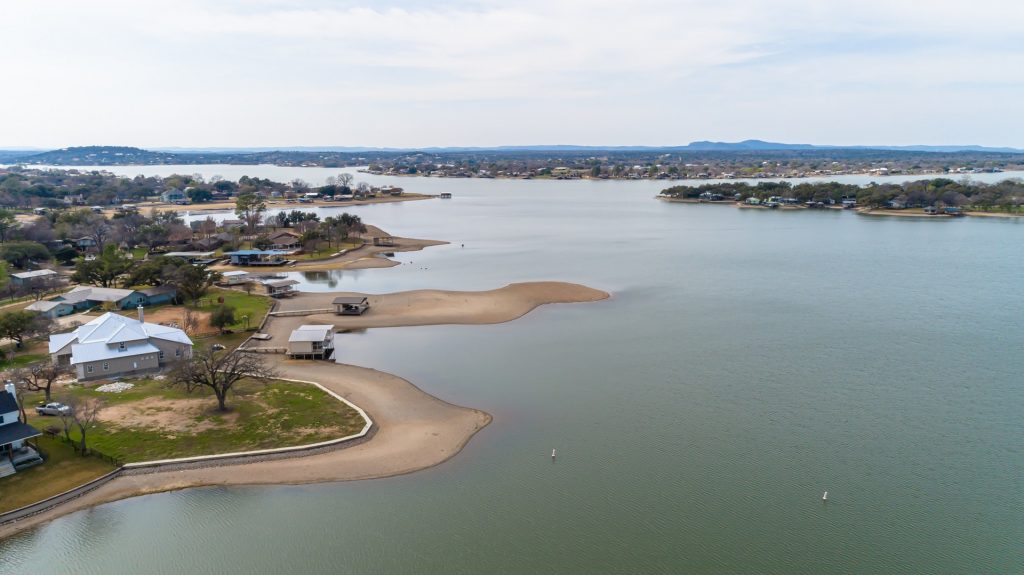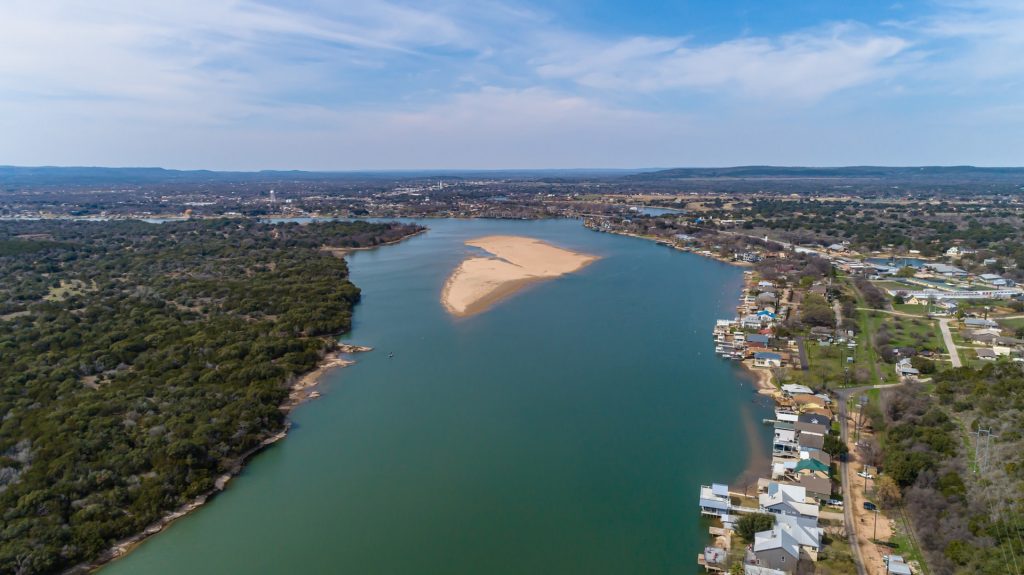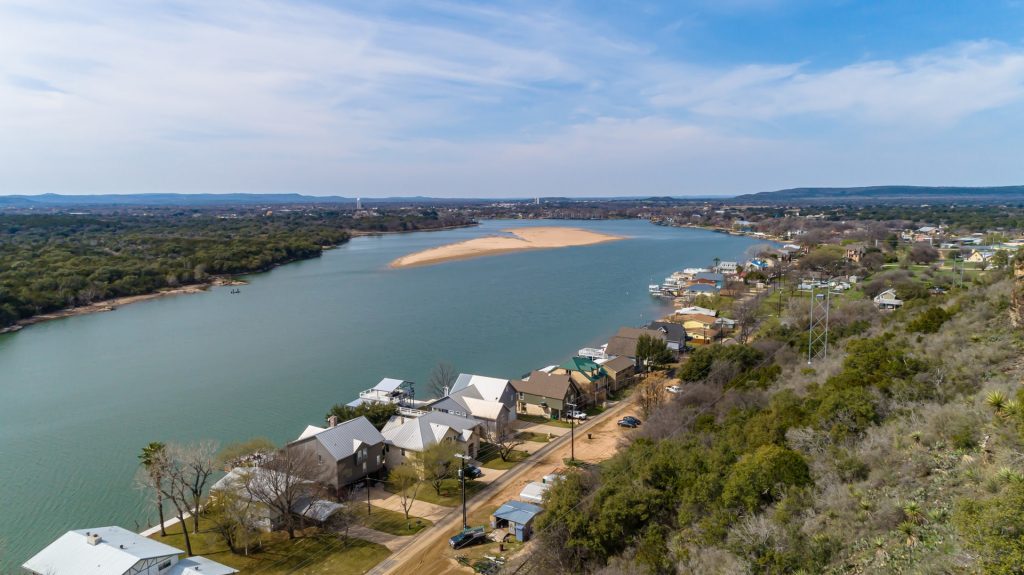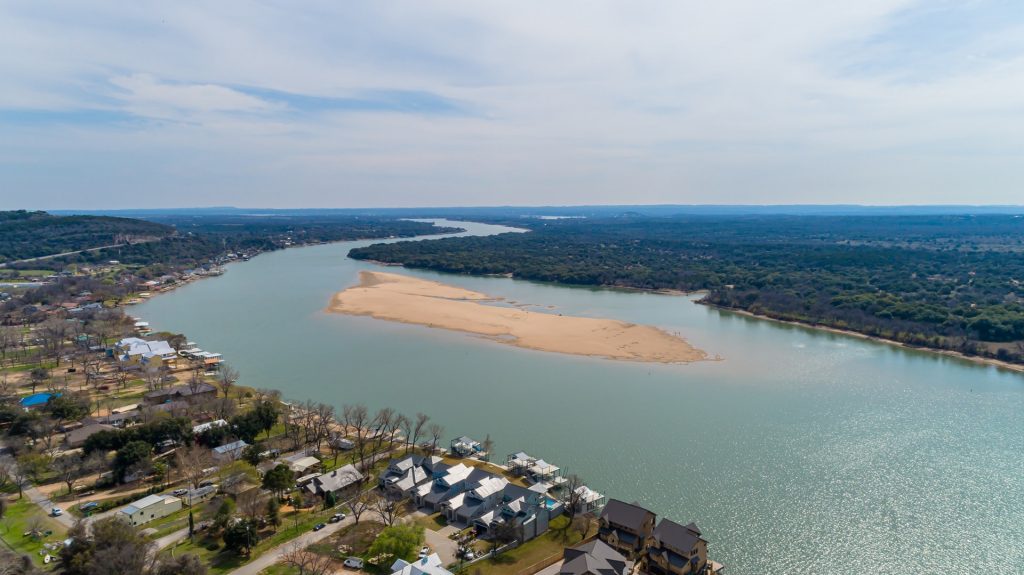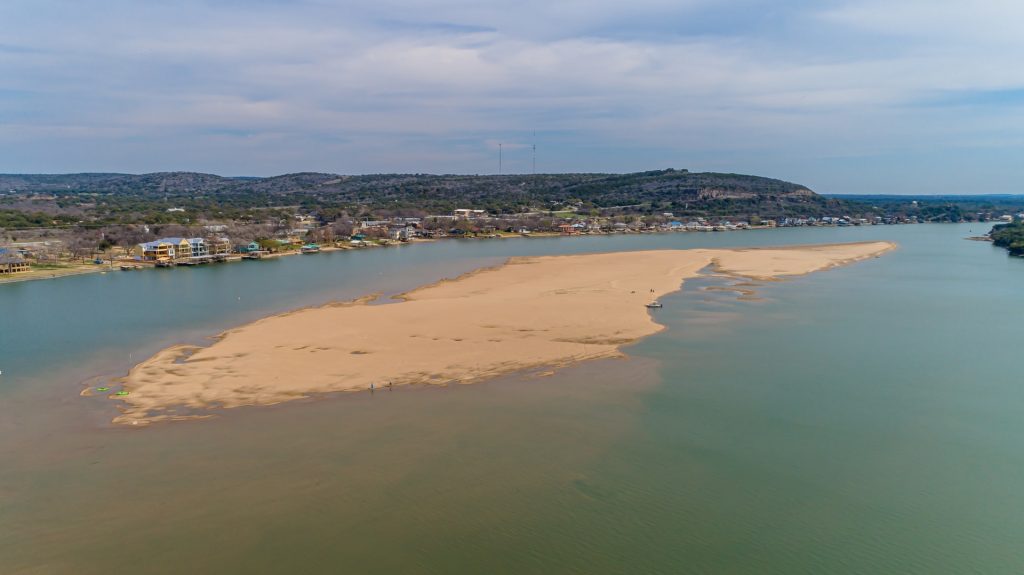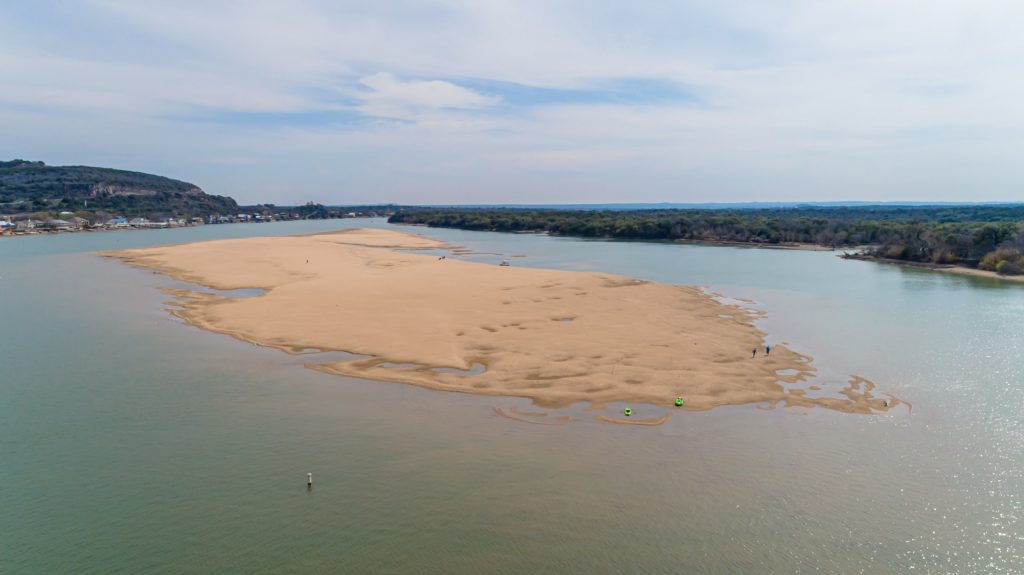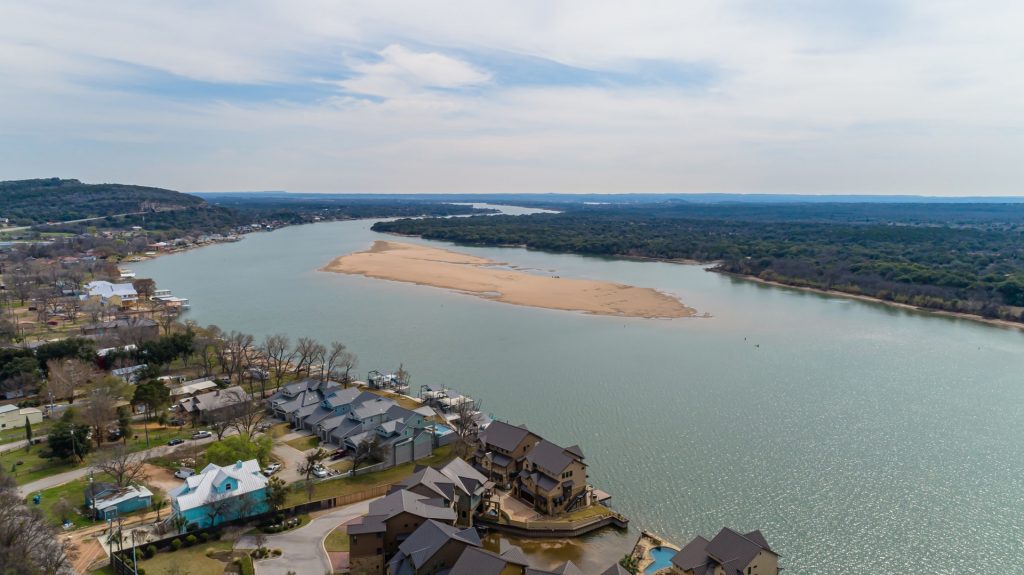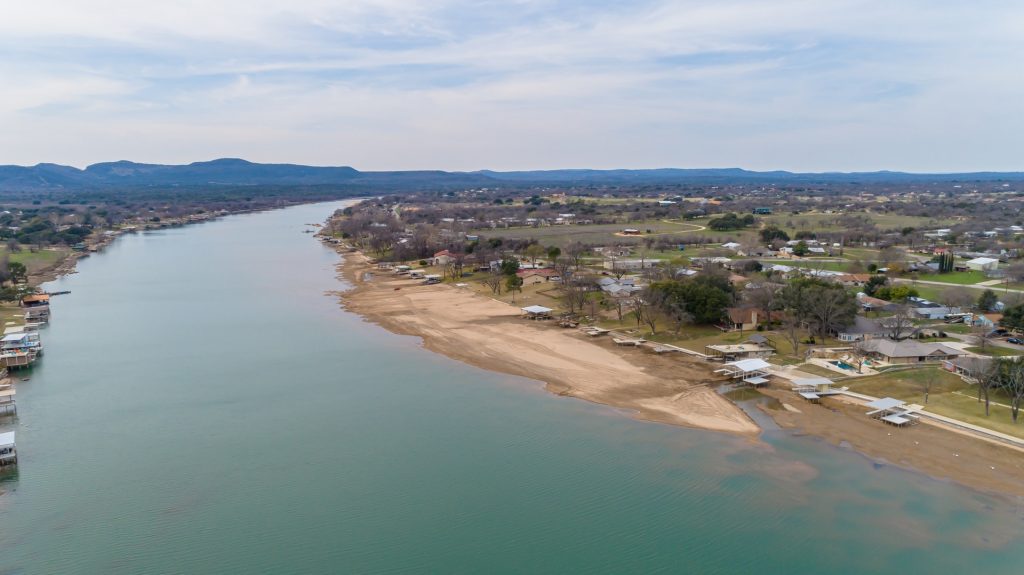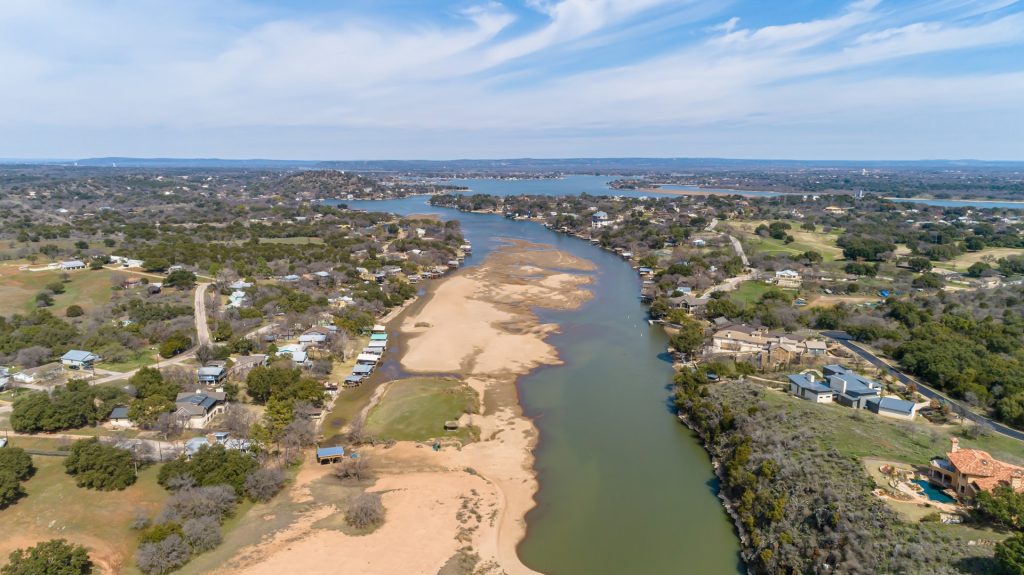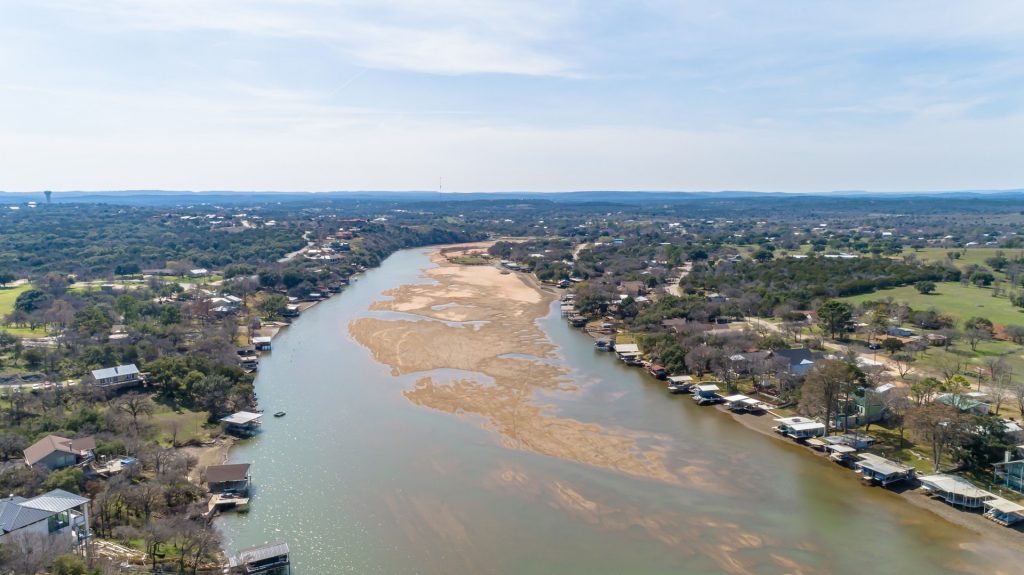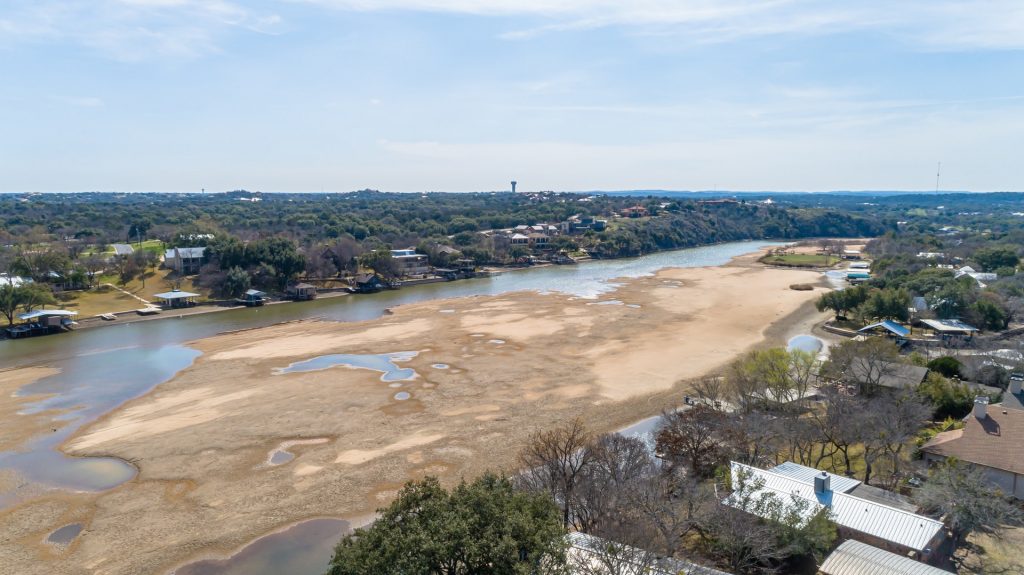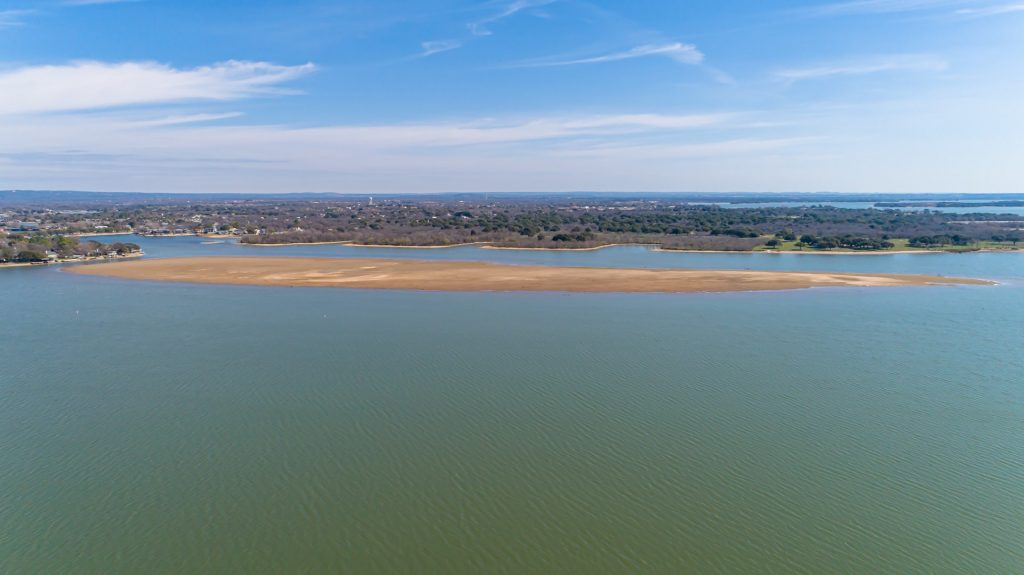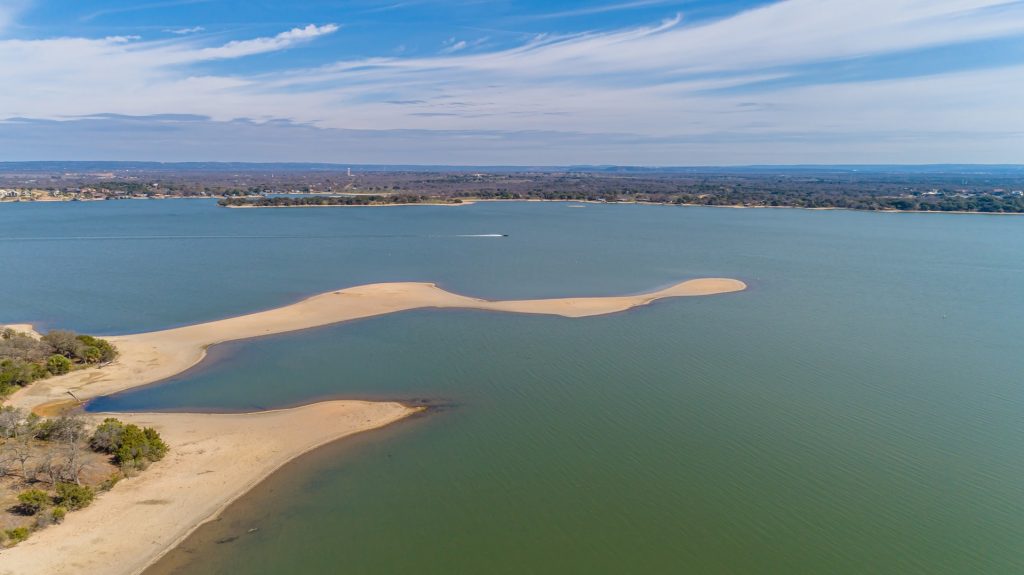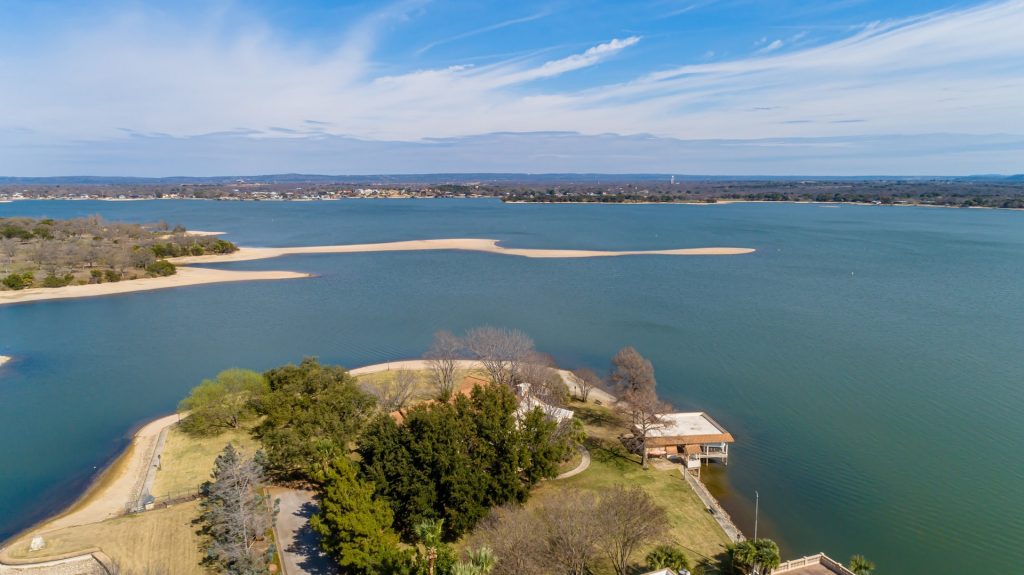 Bunkrooms are always a hit on Lake LBJ, except to the person responsible for making the bed and changing the sheets!  Bunkbeds are a great way to add sleeping capacity while also creating a cool "Lake Vibe" in your Lake LBJ home.  Its common for homeowners to take a secondary living space or oversized bedroom and create a full on Kid Zone.  Here are a few of my favorite Bunkrooms on Lake LBJ.  If we can help you buy, sell or own Lake LBJ Real estate please reach out anytime.  Thanks for reading.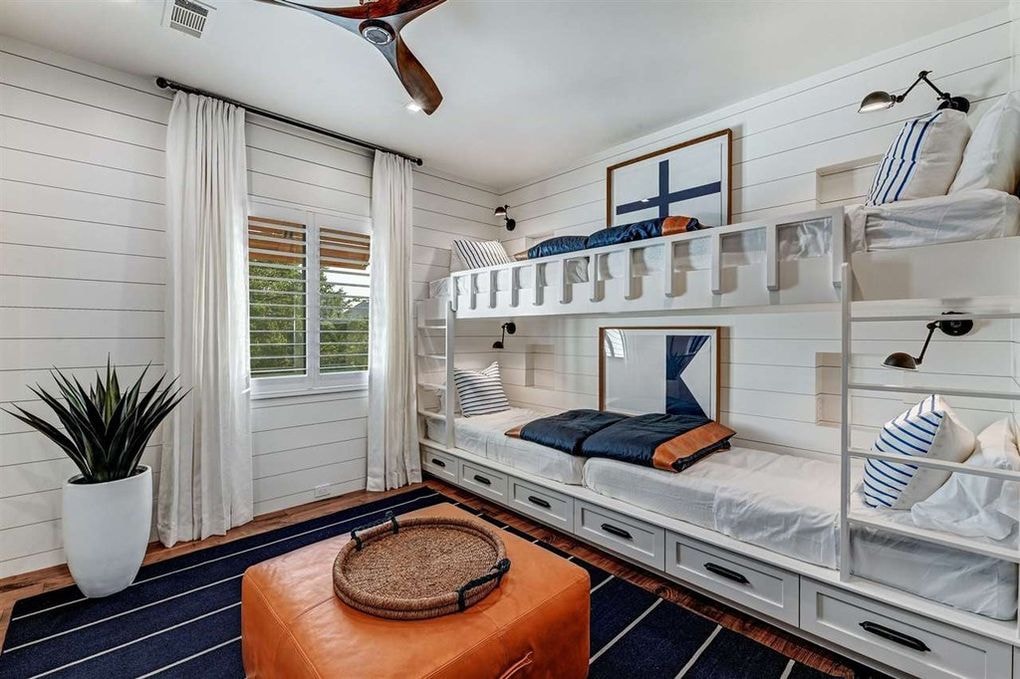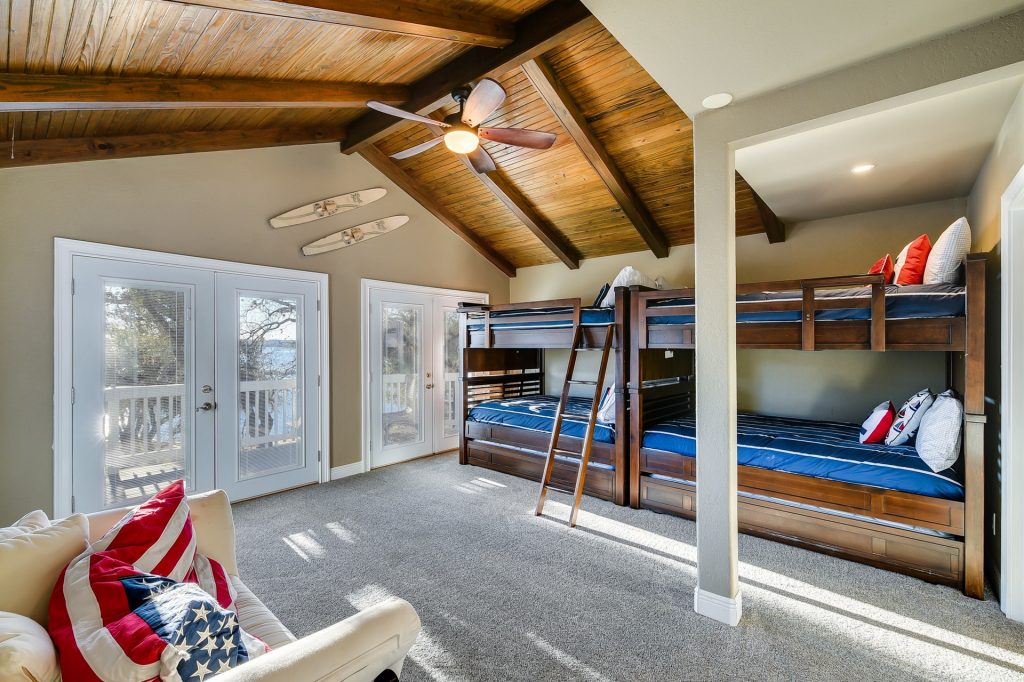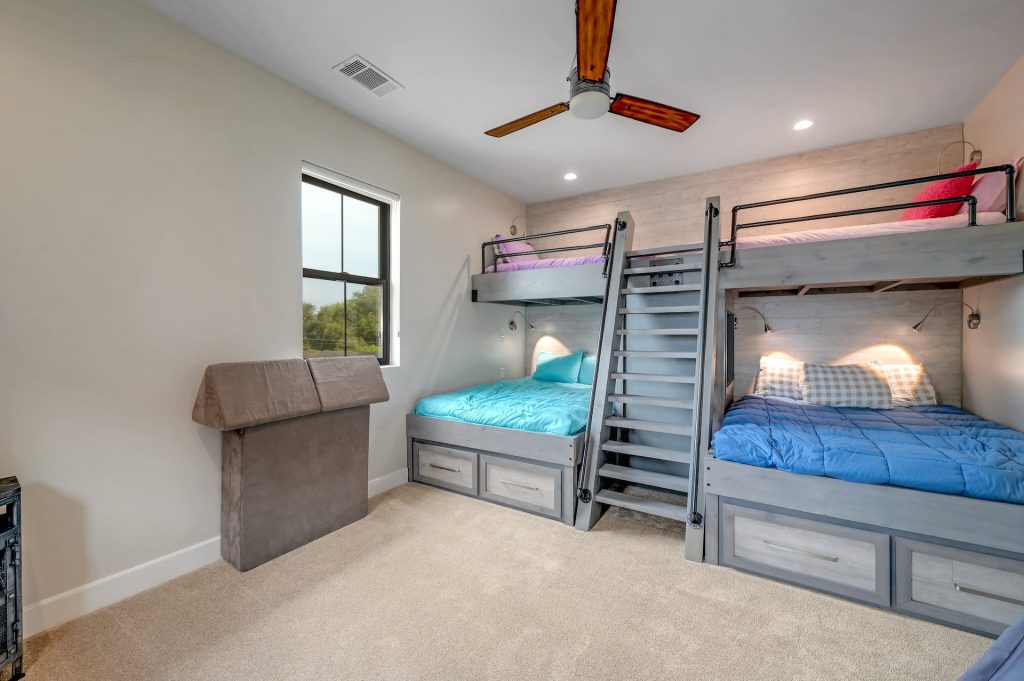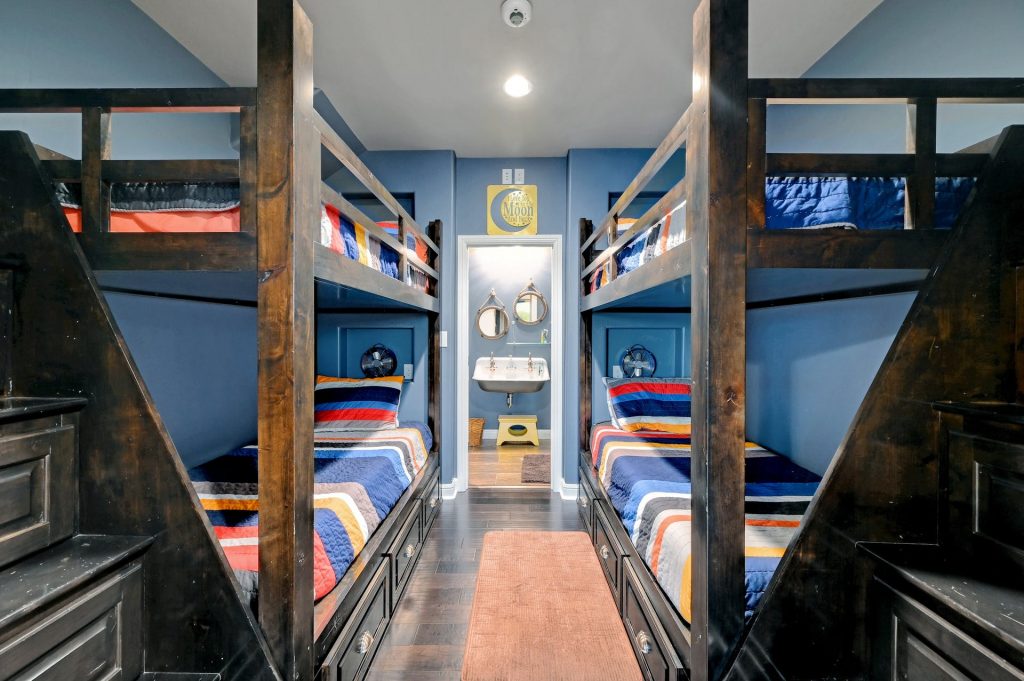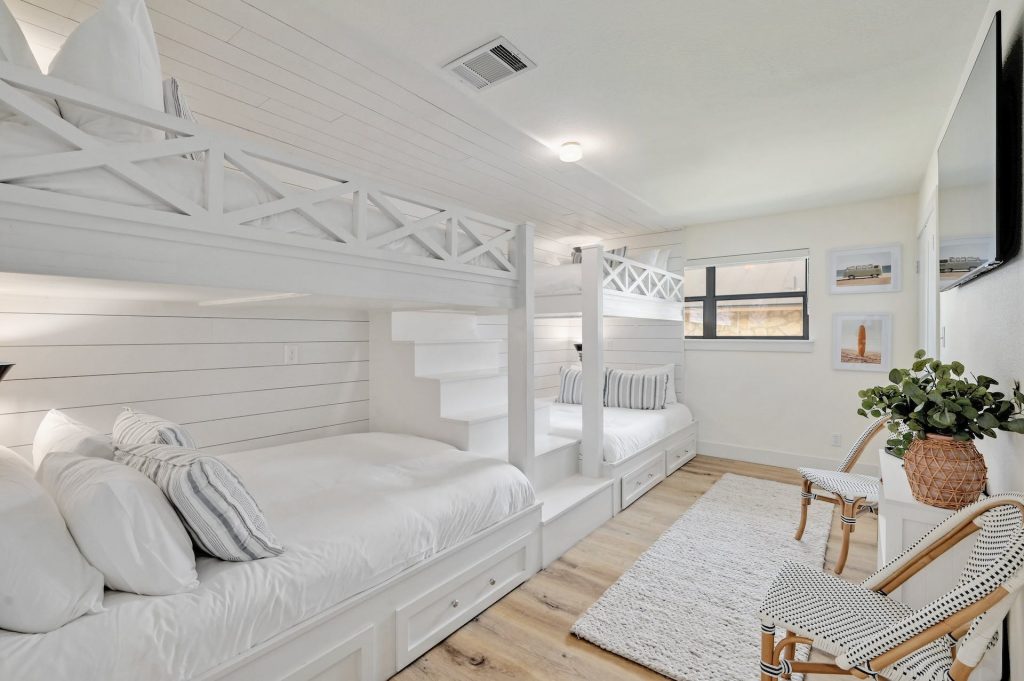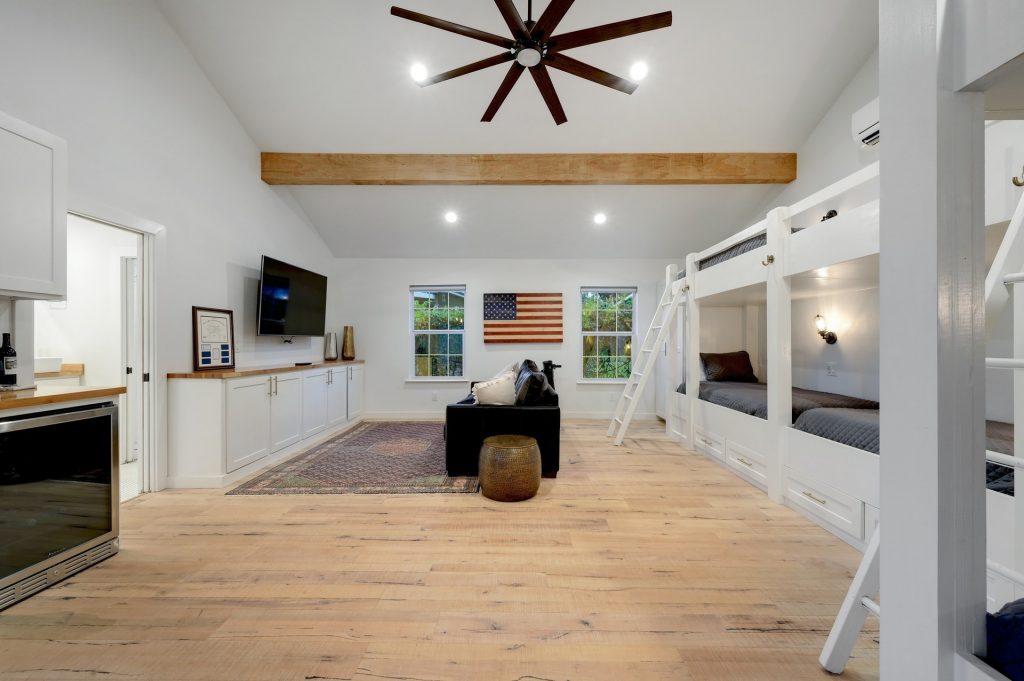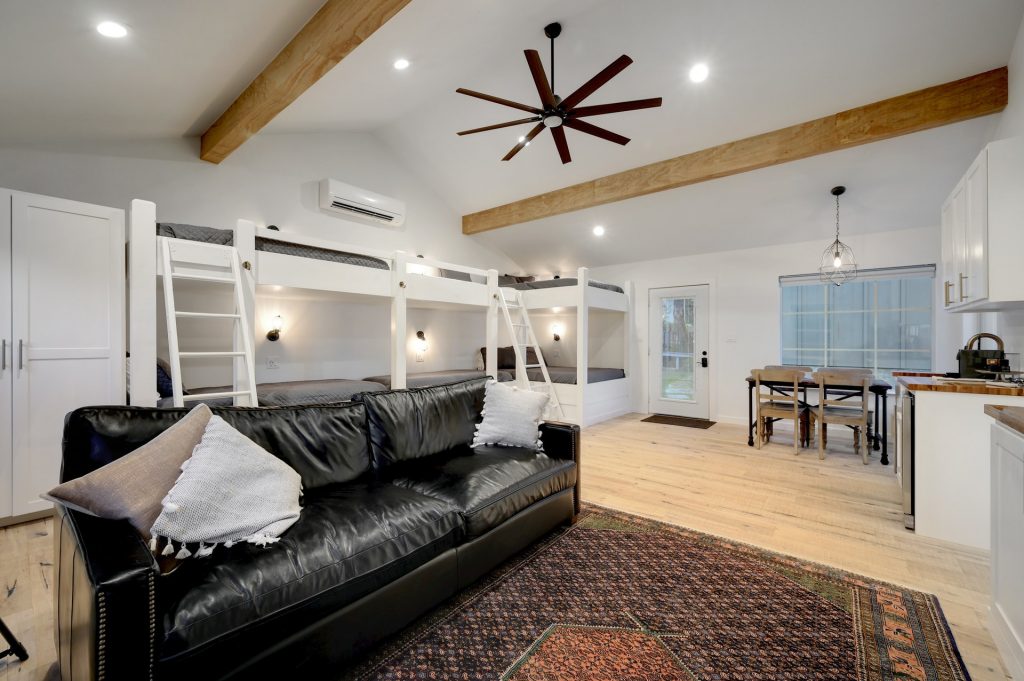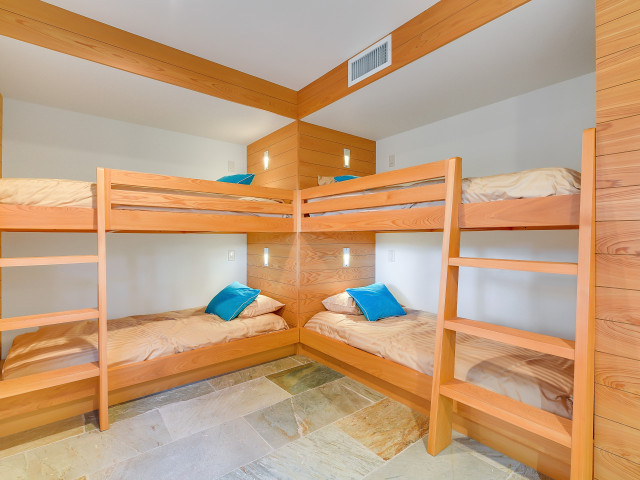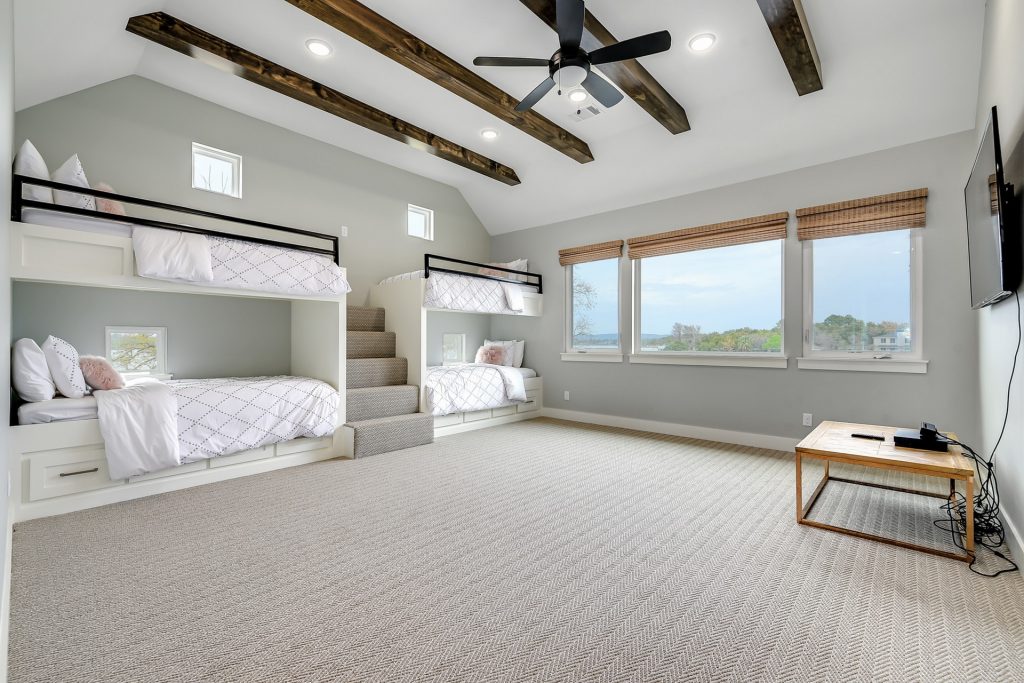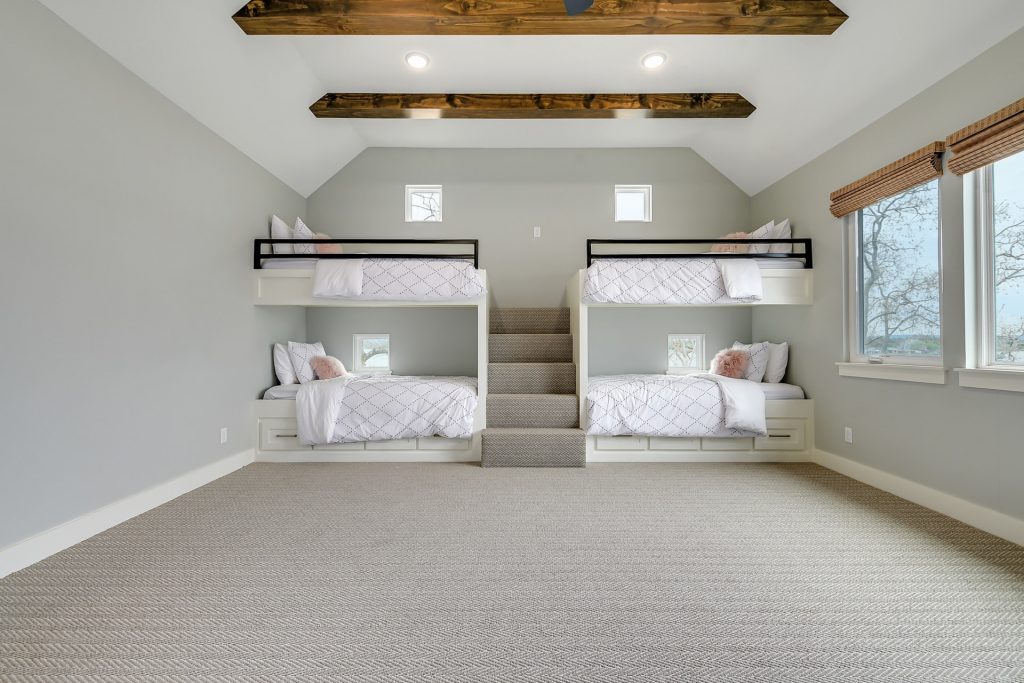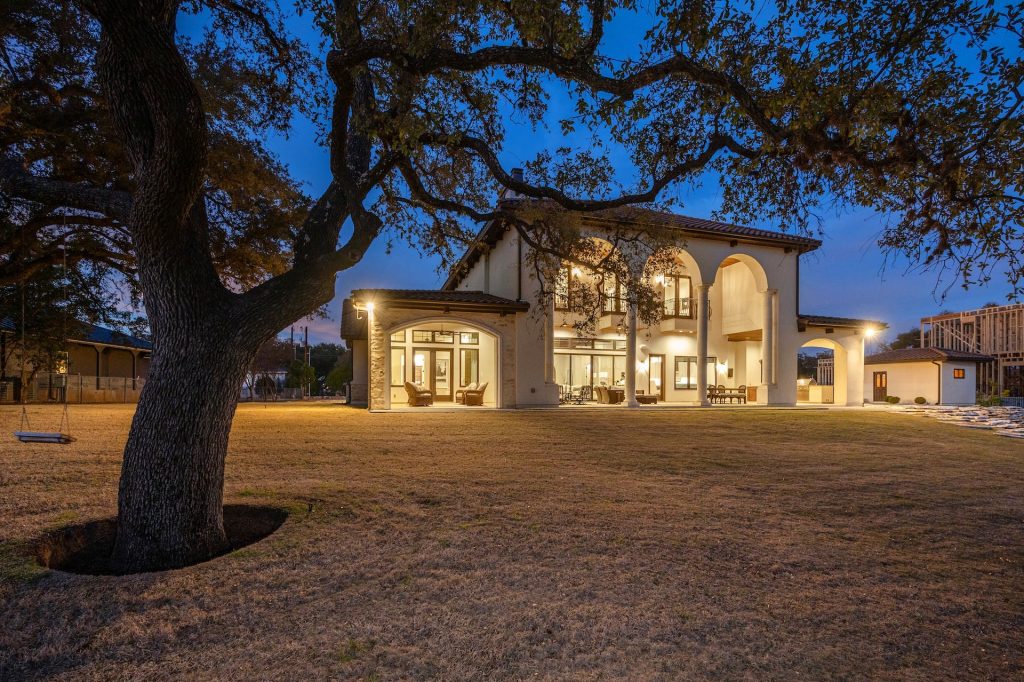 I've never been a big fan of Tuscan but this new offering on Lake LBJ has completely changed my mind.  While I do not want to get into all the details right now, I can't wait but share a few exterior shots we captured at twilight.  This incredible waterfront estate is in a class of its own and would make the ideal primary residence or second home retreat with plenty of room to spread out and enjoy family friends and guests.  Qualified buyers reach out for more information on this incredible piece of Lake LBJ Real Estate or give me a call at (512) 786-1515 to schedule a private showing.  This property is not currently listed in MLS but is available as a private listing.