The Lake LBJ Real Estate blog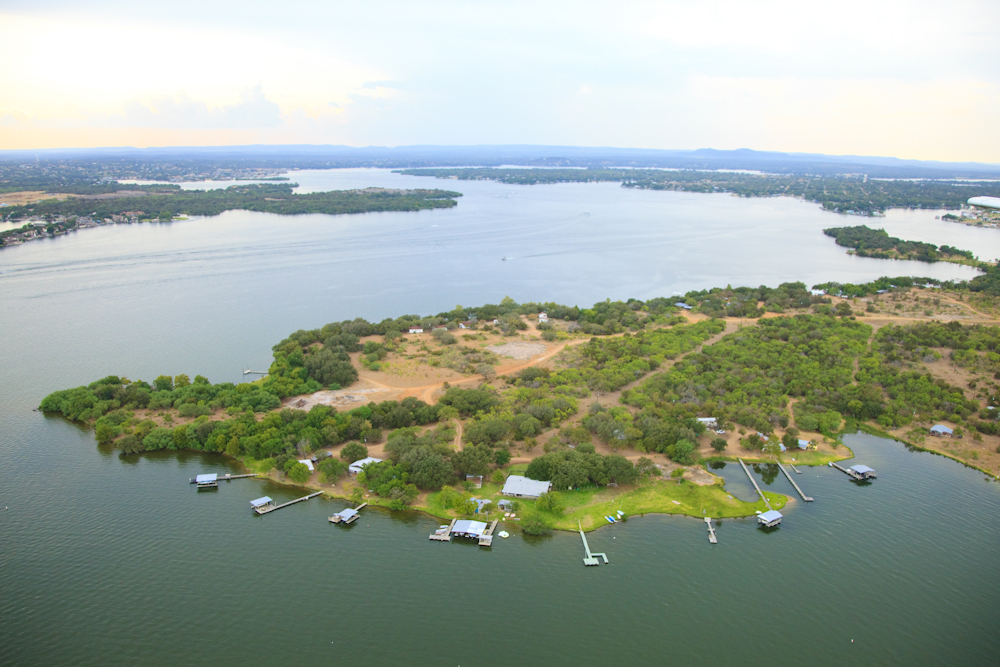 Here are four very important Tips to consider when buying waterfront property on Lake LBJ:
1) Waterfront footage – How much footage does the property have and what is the depth of the lot? Many people invest in Lake LBJ real estate without regard to how close their neighbors are on each side. On the water, sound travels so noise your neighbors make carries and can be a disturbance. You also are investing for a place that you can relax and have privacy and peace. The party your neighbors are throwing on the weekend does not help your cause.
2) Direction of property – Which way does your waterfront home on Lake LBJ face? The afternoon sun can be pretty extreme and without proper shade cover this can really be a downer. Make sure you visit the property you are considering multiple times and at different times of the day to understand what you are working with.
3) Ground beneath the water – What is the consistency or composition of the ground below? This is a very important consideration that is often missed. Lake LBJ has different bottoms in different areas. Whether its granite, sand, mud, slime or weeds, its important to know what you will be touching each time you take a dip to cool off. Slimy ground cover beneath the Lake can be pretty uncomfortable for most people. Obviously the best would be sand and second rock/granite.
4) Distance from structure to water – Do you have a yard and if so, how big is it? Many waterfront homes on Lake LBJ are built right up to the water while others are set far back away from the lake. This has a lot to do with the flood plain and where one can actually construct a home but you should pay attention to this detail. If you are right on the water, is there a place for the grandkids to play or is it simply a concrete slab which starts at the house and ends at the water? Other properties, like in Kingsland, are set back farther to prevent flooding but offer big yards with lots of green grass. For most this is a huge plus but others will not want to trek just to arrive at the lake. Each buyer wants something different and none are worse than the other. Just pay close attention and take this into consideration when making your decision to buy Lake LBJ real estate.
If you have any questions about these four tips or for assistance buying or selling Lake LBJ Real Estate, contact me at (512) 786-1515.
Here is a great web resource for design ideas for Lake LBJ real estate, www.Houzz.com. This website almost 600k photos of homes offering great help when decorating and designing a home. The site is easily searchable, has categories such as contemporary, modern, traditional etc to help you narrow down themes and a search bar that allows you to type in key words like "red bar stools" and get results of pictures that have red bar stools. This website allows you to save pics while keeping notes in your "idea book" which can easily be accessed for later time.
When buying or selling Lake LBJ real estate, good design ideas are always needed and www.Houzz.com is a fabulous resource. If you are selling your home, a few simple staging tactics will help get top dollar for your home. Buyers can use Houzz.com to get ideas and easily envision what a home would look like with a few personal touches.
For more information on this website or for assistance finding Lake LBJ Real Estate, contact me at (512) 786-1515.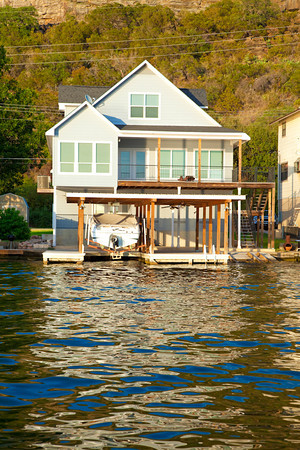 The Carvajal Group is pleased to announce our newest release of Lake LBJ real estate technology. We have officially created the most accurate, up-to-date and easy to you Lake LBJ real estate, waterfront search engine. This powerful Lake LBJ search engine allows users to view over 300 waterfront properties on Lake LBJ. Results can easily be filtered by area (Sunrise Beach, Granite Shoals, Kingsland, Wilderness Cove, Horseshoe Bay, Applehead Island, and Blue Lake/Deer Haven), price, beds/baths, and waterfront type. We felt there was a shortfall in how potential buyers search for waterfront property on Lake LBJ and thus we set out to create a better experience. We ended up creating a extremely valuable resource that we believe will change the Lake LBJ real estate landscape.
For more information on this Lake LBJ search engine or for assistance with your Lake LBJ real estate search, contact me at (512) 786-1515.
Here are the Lake LBJ Real Estate market statistics for the first half of 2012:
Lake LBJ Waterfront Sold Statistics 2012 Year to Date
Granite Shoals 17
Highland Haven/Shady Acres 5
Horseshoe Bay 16
Sold Price
Days on Mkt
Sold Price
Days on Mkt
Sold Price
Days on Mkt
Low
$333,000
49
$351,525
52
$530,000
26
Average
$625,894
230
$582,425
161
$1,991,563
175
High
$1,450,000
489
$1,290,600
433
$3,720,000
551
Sunrise Beach 15
Deer Haven/ Blue Lake 3
Kingsland 27
Sold Price
Days on Mkt
Sold Price
Days on Mkt
Sold Price
Days on Mkt
Low
$210,000
27
$430,000
66
200000
31
Average
$566,300
129
$596,667
176
561821.2963
183
High
$2,150,000
490
$850,000
252
1325000
486
The market for Lake LBJ Real Estate has really heated up and these Lake LBJ market statistics should be very helpful in your search for waterfront property on Lake LBJ. For more information about this data or for assistance purchasing Lake LBJ real estate, contact me at (512) 786-1515.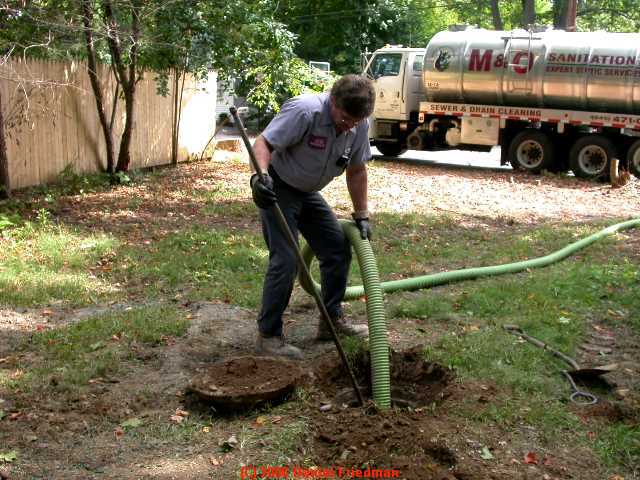 The LCRA requires that a septic inspection be done on all waterfront homes on Lake LBJ at the time of sale. The buyer of Lake LBJ real estate is required to apply for a "continued use permit" for the septic system and in order to get this permit the system must be inspected by the LCRA.
The LCRA charges $150 for the inspection and requires a drawing of the floor plan of the home, as well as a drawing of the septic systems. Based on the number of bedrooms (not bathrooms) they will determine if the system is adequate as well. Often times digging is necessary and they typically require a water load test on the system which has to be done by a third party. The LCRA is also requiring property owners to upgrade their plumbing fixtures to lower use equipment such as toilets and shower heads.
When listing Lake LBJ real estate for sale it is important to be aware of these septic requirements to eliminate any surprises once the home is under contract. Septic repairs or even a new system altogether can be expensive and you want to know this in advance so you can negotiate accordingly.
Working with a qualified real estate professional is the key to a smooth transaction involving Lake LBJ real estate. For more information on this LCRA requirement or for assistance with you Lake LBJ Real Estate search, contact me at (512) 786-1515.
Marble Falls Lake Fest 2012 is getting close! This year's event will be held on August 10th -12th and will make for an action packed weekend for the whole family. Gates will open at 7 am on Friday and boats will begin entering the water from 9 to 4 for their test runs and tune-ups. Friday evening spectators can get up close and personal with the drivers of the boats at Johnson Park.
Saturday morning will start early with gates opening at 7 am with qualifying races running all day long and the Racer's reunion that evening. Gates will again open on Sunday morning at 7am with opening ceremonies beginning at 11am. There is over $100,000 in prize money which will be awarded to the winners, making this great event! For those of you that own Lake LBJ real estate and will be in town for the weekend be sure to stop by this incredible event on Lake Marble Falls
For tickets and information, visit www.MarbleFallsLakeFest.com. For more information on Lake Fest 2012 or for information on Lake LBJ Real Estate contact me at (512) 786-1515.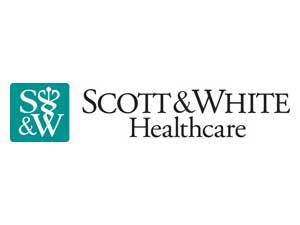 Scott and White Healthcare has plans to accelerate the hospital that it has been planning in Marble Falls, near Lake LBJ. As of April 2012 the plan is to have 44 beds open by 2014 and eventually expand to 80 beds in the facility, which will be located near the corner of Texas 71 and U.S. 281.
This is great news for Lake LBJ real estate values as viable healthcare is a necessary element to any retirement community. Currently there are many retirees that have relocated to the Marble Falls area and have purchased waterfront homes on Lake LBJ but without great healthcare facilities in the general viscinity its hard for this to be sustainable. Many of these Lake LBJ property owners are forced to sell their homes and move closer in to the major cities.
Hopefully this hospital will stay on track and Lake LBJ real estate can continue to prosper. For more information on the new hospital in Marble Falls, Texas or for assistance with Lake LBJ real estate, contact me at your convenience at (512) 786-1515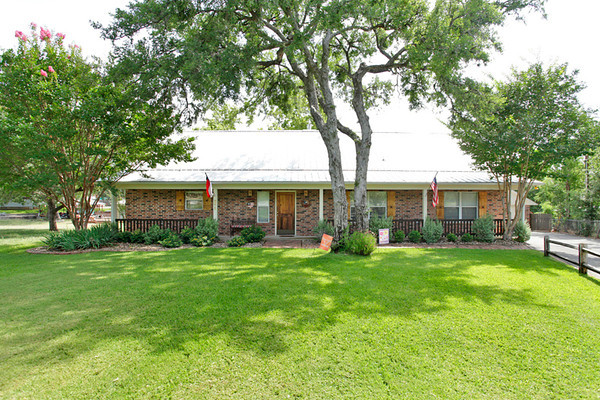 311 Twilight is an incredible opportunity to own a fabulous piece of property with great water on Lake LBJ. The property is in the heart of Granite Shoals and has 142 feet of waterfront with a newly constructed steel boat house with two boat slips with electric lifts and a ramp for 2 wave runners. The main house is a 3 bed 2 bath all brick construction with a metal roof and 2014 sq ft. This home has a very open floor plan with kitchen, living and dining connected. There is also a very nice porch that runs the length of the home and large mature trees provide plenty of shade all day long.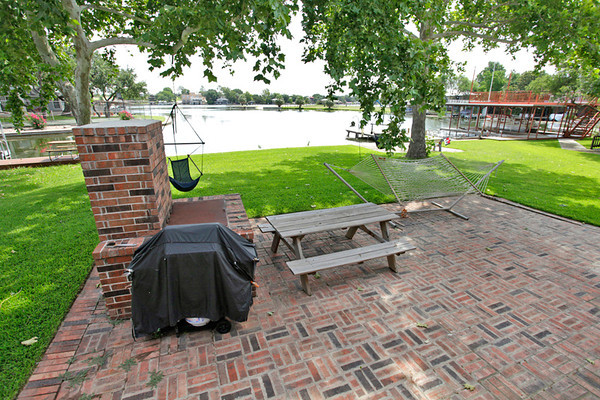 This home also has a detached garage that already has a bathroom constructed inside. With very little money, one could turn this into additional living space adding huge value to the property and creating the perfect lakeside living room or bunk room. This home is being offered fully furnished and is a perfect piece of Lake LBJ real estate.
To schedule a private showing of 311 Twilight or for assistance with your Lake LBJ real estate search, contact me at (512) 786-1515.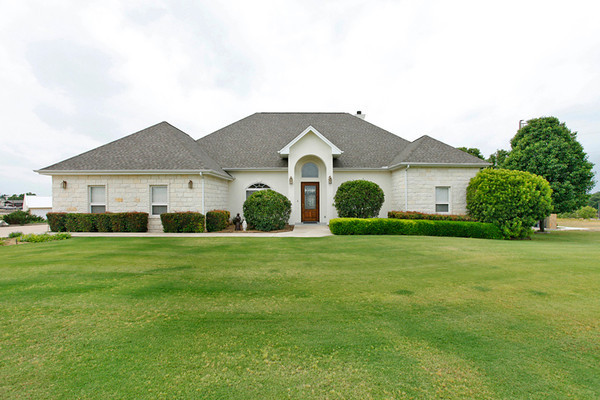 238 Green Acres is a very special piece of Lake LBJ real estate. Built in 2001 by its current owners, this 4052 sq. ft. waterfront home on Lake LBJ sits on a .65 acre lot with huge Lake LBJ and hill country views. With 142 feet of waterfront in the cove this home is one of the larger, newly built homes in the community and offers great water access. The home is built of stucco and rock and has a composition shingle roof. The first story has a large living room with connected dining room floored with beautiful oak wood. High ceilings throughout and big windows give this Lake LBJ home a bright feeling. The large gourmet, island style kitchen has custom cabinetry and thick granite counter tops. There is also a wonderful breakfast area with Lake LBJ views making it a perfect spot to enjoy breakfast lunch and dinner. The large master suite has separate shower and tub, double vanity, and walk in closet. The huge bedroom area has plenty of room for a sitting area and has access to the back deck. Upstairs contains two large bedrooms, each with their own bathrooms and private balconies as well asa small living area. There is also an abundance of storage in the attic which is easily accessed from the upstairs.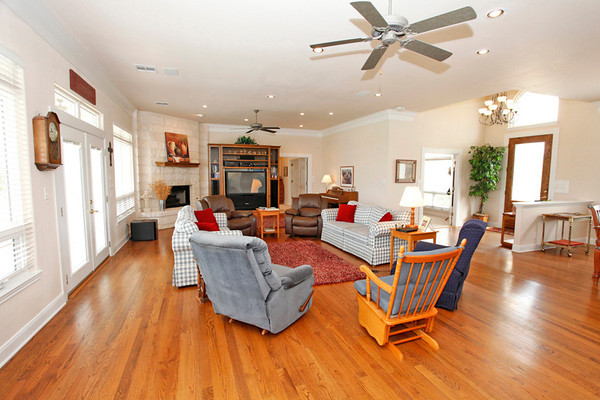 This home has a boat dock with electric lift but more importantly an enclosed additional living space above the boat house which contains a full bathroom and small kitchenette. This type of structure is no longer allowed on the lake and has been grandfathered in. This space could easily be converted into something special adding tremendous value to the property and making it a great piece of Lake LBJ real estate.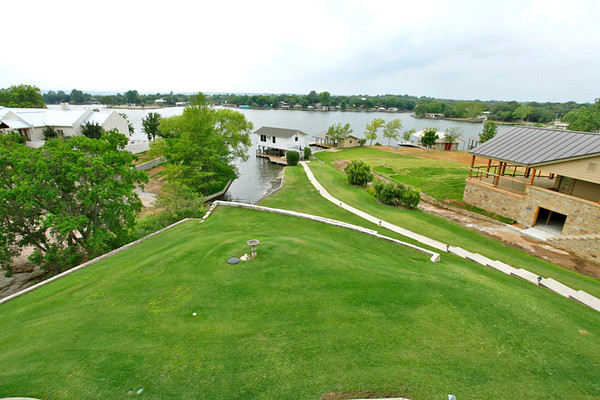 If you are in the market for a large waterfront home on Lake LBJ, 238 Green Acres is a great option. The property was originally listed at 1.1 million a few years back and is now aggressively priced at $915,000. To schedule a private viewing or for more information about Real estate on Lake LBJ, call me at (512) 786-1515.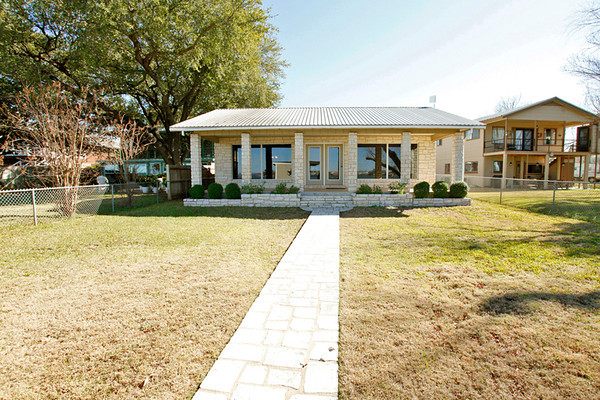 414 S. Shorewood is an awesome 3 bedroom, 2 bath home with 51 feet of wide open Lake LBJ waterfront. With 2151 spacious sq. ft. its impossible to find a better value in this price range on Lake LBJ. The home has a large living/dining area with floor to ceiling windows allowing for a perfect view of Lake LBJ. The kitchen has been completely renovated with new cabinets and stainless steel appliances. The large spacious bedrooms offer plenty of room for the family and guests.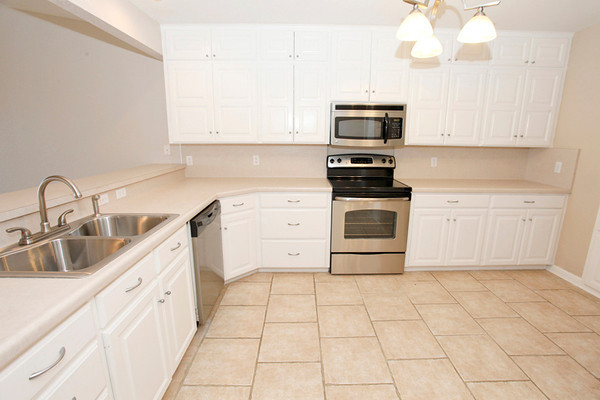 This home is built of all sides rock and has a metal roof which means quality construction with very little maintenance needed. There is a covered porch which runs the length of the home and over looks the nice yard and water. The home has a full sprinkler system which pumps water directly from the lake which saves the home owner thousands of dollars each year. This home also has a large boat house with an electric lift and a waverunner lift as well. The deck boards of the boat house and fishing pier have all been recently replaced and stained.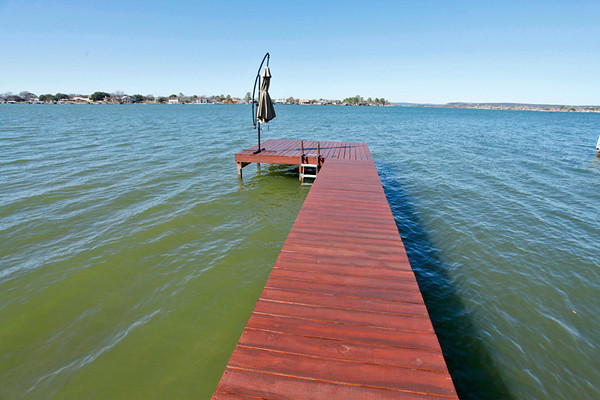 414 S. Shorewood has a 2 car carport and an additional lot across the street which conveys in the sale,which contains a 2 car garage providing great storage. It is possible to construct additional living space on this lot however the buyer should verify this and all details mentioned about this home. If you are in the market for Lake LBJ real estate you should strongly consider 414 S. Shorewood. Listed at $599,500 this property offers tremendous value for the waterfront buyer.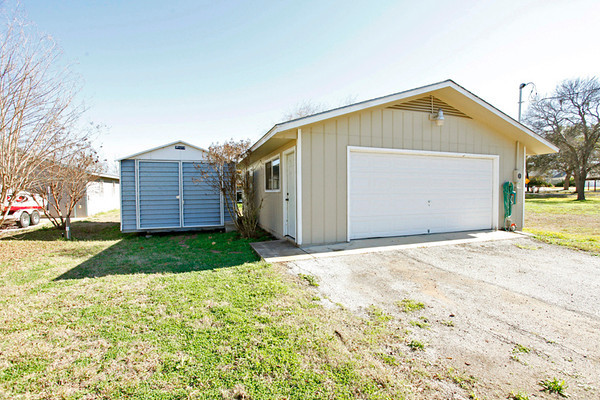 To schedule a private showing or for more information on Lake LBJ real estate contact me today at (512) 786-1515. Click here for more pictures and photos : 414 S. Shorewood