Blue Lake Estates – LBJ's Premier Waterfront Community
Posted by Eric in Blue Lake Estates, Horseshoe Bay on Apr 10, 2014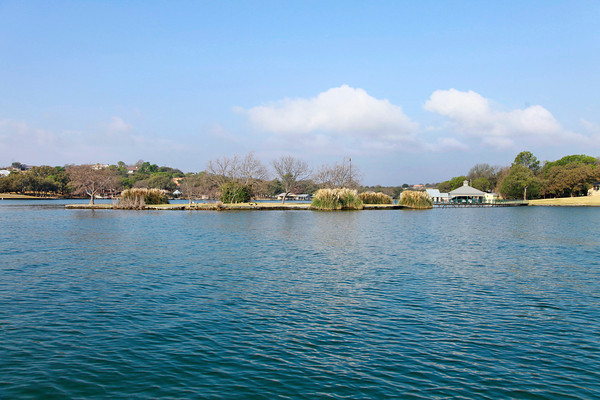 Blue Lake Estates is known as one of Lake LBJ's most sought after neighborhoods and offers some of the finest waterfront properties money can buy. Known for its beautiful water, green well-manicured lawns and lush trees, Blue Lake Estates offers a lakeside lifestyle you won't want to overlook.
Blue Lake estates is located approximately 50 miles outside Austin, Texas and 75 miles away from San Antonio, TX, making it easily accessible from most major Texas cities and minutes away from one of the nation's largest private airports. This luxury waterfront community is conveniently located inside the city of Horseshoe Bay, TX but sits just a few miles outside of the main resort. Many property owners feel this is a huge benefit as they get the prestige that comes along with a Horseshoe Bay address without all of the resort and tourist traffic. Convenience and serenity are just a few adjectives that come to mind when describing this particular Lake LBJ locale.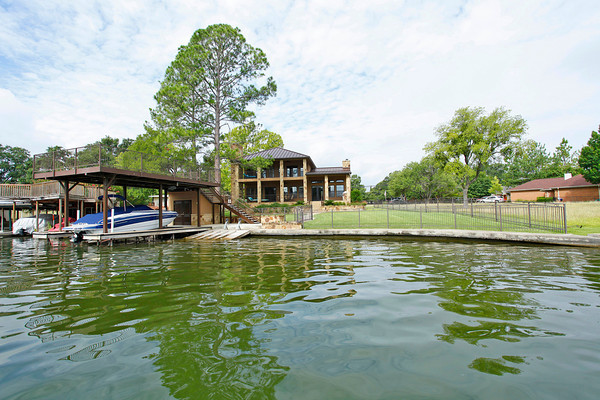 Blue Lake Estates was originally founded in the early 1960's along the southern shores of Lake LBJ. At the time, there were no paved roads, street lights or telephone service due to limited development funds. Through the generosity and commitment by the community's property owners, the money was quickly raised. This community involvement and camaraderie is still present today and is part of what makes Blue Lake Estates a one-of-a-kind community. Pride of ownership has never been so prevalent.
In 1965, one of the original developers of Blue Lake Estates, Bill Canfield, built the Blue Lake Estates clubhouse and golf course for the community. This hidden Texas treasure was designed by Houston, TX golf course designer, Joe Finger and was built around the rolling terrain and elevated greens offering a challenge to even the most skilled golfers while boasting incredibly scenic views of Lake LBJ and the Texas Hill Country. The course is made up of five par 3s, three par 4s, and one par 5 for a total yardage of 2376 yards per 9 holes. Many property owners own golf carts and can safely cart from home to course for a quick round of their favorite past time.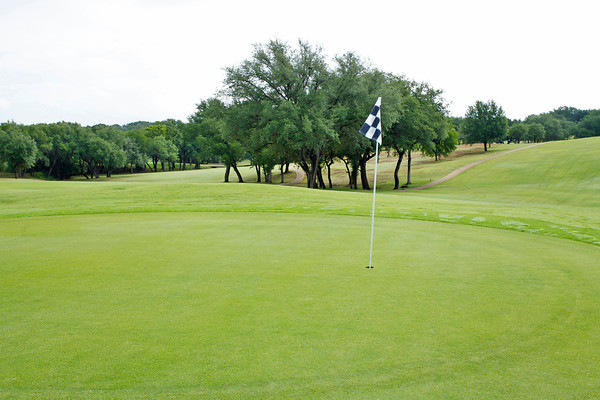 Blue Lake Estates also offers two neighborhood tennis courts which are available through yearly membership or single use play and is home to 5 private, lakefront parks scattered throughout the community:
• Wenmoh's Park – Boat Dock, swimming beach, picnic tables
• Devil's Hollow Park – Sport court, shaded game area (Bocce Ball, Washers, and Horseshoes), ½ Mile Long fitness trail, swings, picnic tables. This park also has storage facilities available to members only
• Driftwood Park – Day boat dock, lake swimming, picnic table and plenty of space for outdoor activities
• Blue Ridge Park – Huge trees and a beautiful setting to relax by the water
• Sandy Creek Park – designated storage for trailers and boats
Many of the waterfront communities on Lake LBJ require a septic system which often times creates development challenges and limits construction size on waterfront lots. However, Blue Lake Estates is part of the Llano county MUD, which provides sewer services to the homes in the area offering a clean and advantageous alternative for the community. Blue Lake Estates is also situated in Llano county which translates to one the lowest property tax rates on Lake LBJ, a very attractive quality for real estate investing.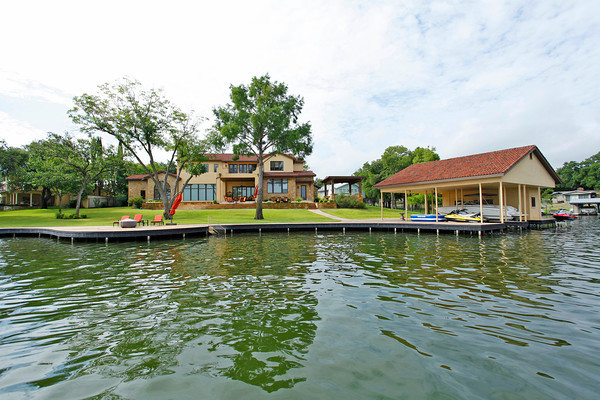 Homes in Blue Lake Estates come in all shapes and sizes, ranging in price from the low $200's up to $6 million+. Whether you are searching for a luxury waterfront home, a golfer's paradise or a magnificent view house, Blue Lake Estates offers something for everyone. However, because of it's desirability, many of these unique properties are passed down from generation to generation and very rarely come available for sale. When they do, they often sell for a premium and very quickly. In fact, in Blue Lake Estates we see many families desiring to stay in the neighborhood but moving up to bigger homes. These local residents often times purchase these rare properties before they hit the market.
If you have ever considered owning a home on Lake LBJ be sure to check out this well kept secret in Horseshoe Bay. Blue Lake Estates offers lifestyle and value beyond compare. Just add golf cart.
Contact me today to learn more about Blue Lake Estates Real Estate at (512) 786-1515