The Lake LBJ Real Estate blog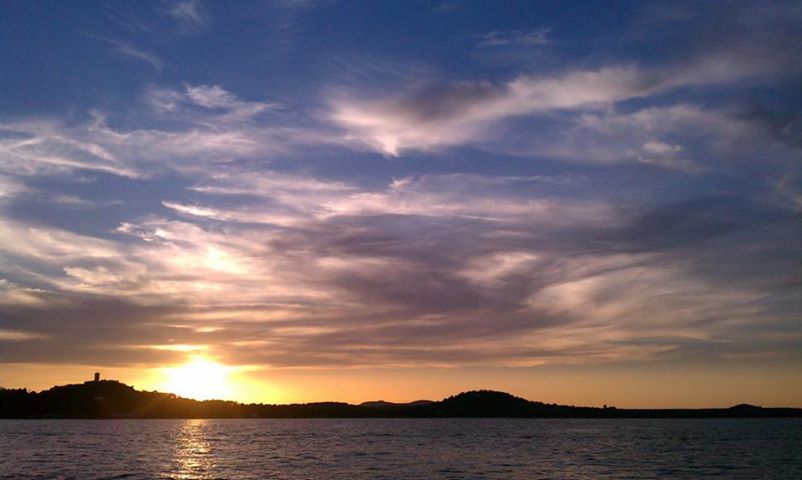 Check out this amazing photo I took this weekend after showing Lake LBJ Real Estate. You will see that Lake LBJ offers some of the most beautiful Texas sunsets you will find which is why Lake LBJ real estate is becoming more and more valuable.
While the sunset is nice to see, you can always capture it from the boat or dock. Property on Lake LBJ that face west are historically harder to sell and often trade for less money because the afternoon sun can be very undesirable on a hot summer day.
To learn more about buying Lake LBJ real estate contact me today at (512) 786-1515
If you are looking for Lake LBJ real estate its very important to pursue perfect water. 3706 Pack Saddle Drive is a prime example of a new waterfront listing on Lake LBJ with perfect water:
1) 108 feet of waterfront footage – This is a pretty perfect amount of waterfront footage. Its not too much and it provides enough distance from your neighbors and allows for views from most every room in the house.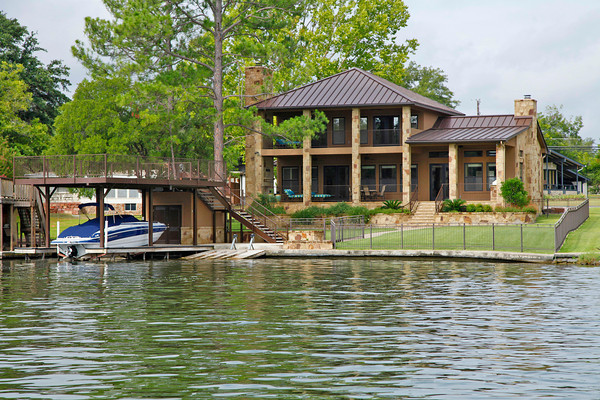 2) East facing – This is important because the afternoon sun on Lake LBJ can be brutal. This property faces directly east which means cool afternoon shade all year around.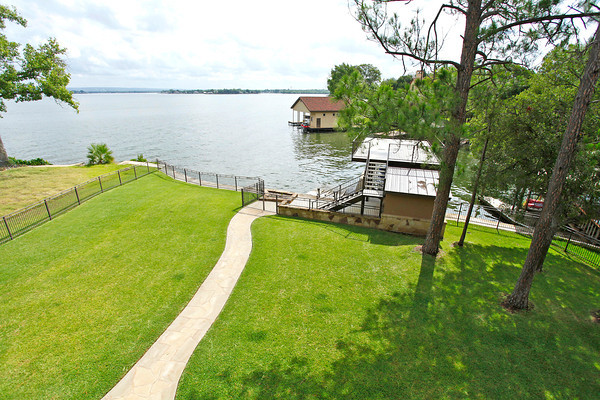 3) Cove protected – This allows for a calm and peaceful swimming area, protected from the wakes of large boats and watercraft. This also makes it much easier to pull your boat in and out without any troubles.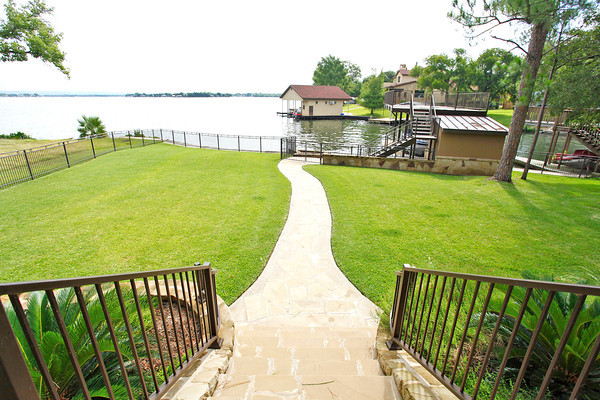 4) Open Waterviews – This is why people invest in Lake LBJ. This property has incredible views of the open water on Lake LBJ and the Texas Hill Country in the distance.
If you are interested in finding perfect water on Lake LBJ or for more information on Lake LBJ real estate, contact me today at (512) 786-1515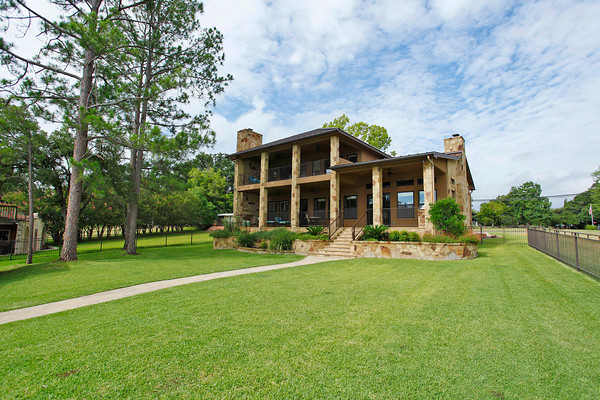 3706 Pack Saddle is one of the finest pieces of Lake LBJ real estate and, in my opinion, has perfect water!
Lake LBJ Property Stats:
• 4 bedrooms, 4 bathrooms
• 3256 sq. ft.
• Built in 2011
• 108 waterfront feet
• Steel constructed boat dock with roof-top deck
• 2 – Car Garage
• 2 Fireplaces
• Large patio with outdoor kitchen
• 2nd Level Balcony
This property was built in 2011 and has the perfect design and layout. The main level has a huge living area with vaulted ceilings, stone fireplace, open floor plan with living, dining and kitchen connected, 1st floor master bedroom with additional bedroom on main level and a beautiful lakeside patio with incredible Lake LBJ views. The outdoor patio, on the main level, is equipped with full outdoor kitchen and fireplace for year-round enjoyment. The yard is fully fenced with newly installed and freshly painted, custom metal fence. The second story contains two additional bedrooms, with private bathrooms, each with access to the private second story balcony. As you can imagine, the views of Lake LBJ from this second level outdoor living area are beyond belief.
The property also comes with a beautiful, steel constructed boat house with electric lift, roof top patio area, storage room and 2 wave runner ramps. 3706 Pack Saddle has a standing seam metal roof for low maintenance and is impeccably landscaped with mature trees and vegetation.
When buying a waterfront home on Lake LBJ the most important factor is the waterfront. 3706 Pack Saddle in Blue Lake Estates has perfect water with 108 feet of cove protected waterfront facing almost exactly east (afternoon shade). Because the property is situated at the mouth of a protected cove which provides a perfect swimming area and an easy in and out for boats and watercraft you get the best of both worlds with its incredible open water views from almost every room in the house.
Blue Lake Estates is a very sought after waterfront community on Lake LBJ and has incredible amenities including well maintained parks and tennis courts but most importantly one of the finest 9 hole golf courses you will find anywhere in Texas.
3706 Pack Saddle is the perfect combination of comfort and luxury and is a prime example of Luxury Lakeside Living on Lake LBJ. Below is a link to more information about the property:
If you would like to schedule a private viewing or for more information on Lake LBJ Real Estate contact me at (512) 786-1515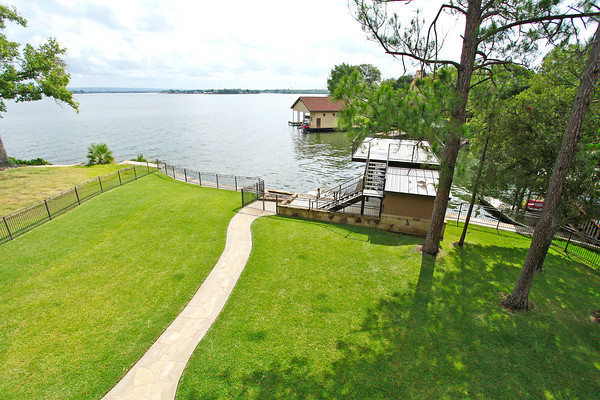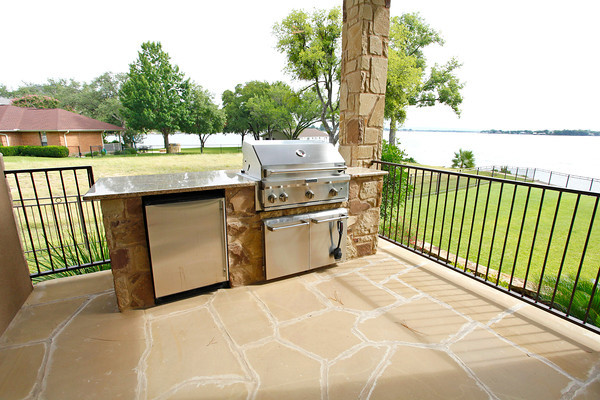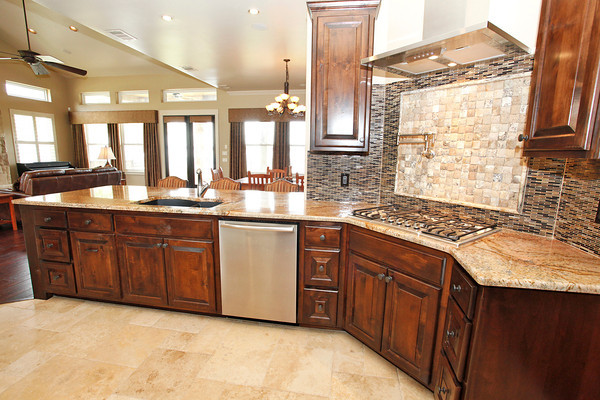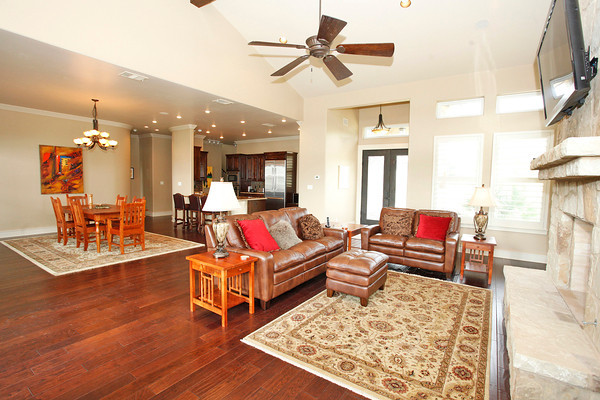 3706 Pack Saddle Drive
Horseshoe Bay, Texas 78657
At the new price of $599k, 2826 Lakeview is in my opinion the best opportunity on Lake LBJ. With 171 feet of wider open water facing directly out to open water and Applehead Island (the most expensive real estate on Lake LBJ) this .88 acre lot is in a league of it's own. The property is covered with lush grass with a very solid granite foundation making it the ideal building spot for the waterfront home of your dreams.
One of the best parts of 2826 Lakeview is that the property already contains a 3 bedroom, 2 bath cabin with wrap around wood deck and nicely reworked into the perfect lake retreat. This property is not for everyone and is a perfect opportunity for someone looking "outside the box".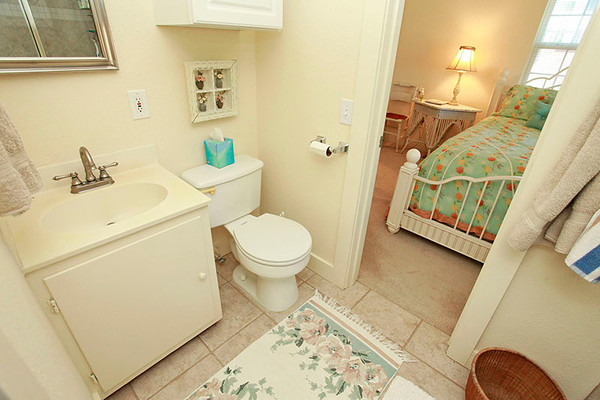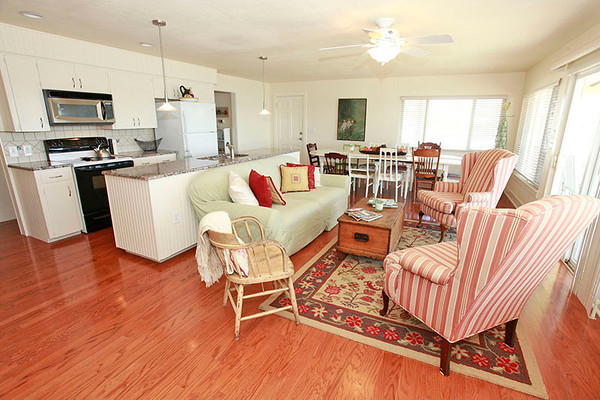 In my professional opinion when buying Lake LBJ real estate you want to buy the best "property/waterfront" you can buy because you can always improve the house. In fact, you would not even be looking at the house if it was not for the water. These views are million dollar views and with a price tag of almost 1/2 of $1 million dollars you will not encounter a better opportunity. If you are looking for a property with a ton of upside, 2826 Lakeview is the right choice.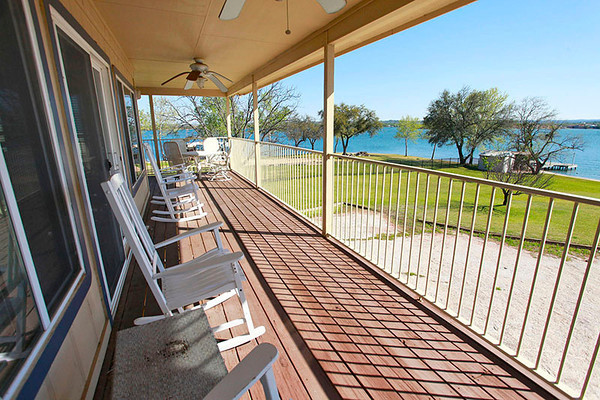 Welcome to Paradise!
To schedule a private showing or for more information on Lake LBJ real estate contact me at (512) 786-1515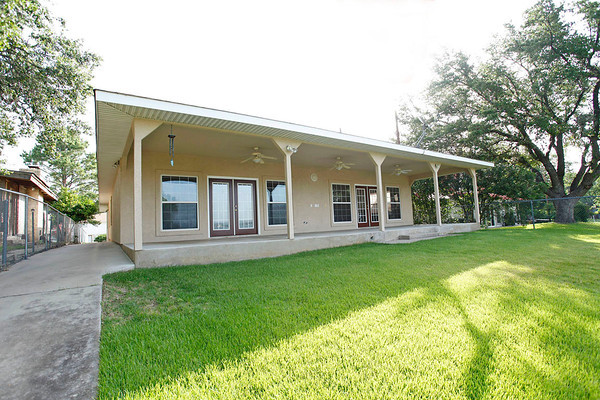 If you are looking for the perfect lake house, look no further! 2504 Belaire East is the perfect waterfront investment and at the new price of $599k, this becomes one of the most attractive deals on Lake LBJ. This single story waterfront home is 2161 sq. ft., 3 bed, 2.5 bath plus additional bunk room/office with a 988 sq. ft. heated and cooled garage. The house hits up on a very nice lot with 60 feet of perfect Lake LBJ, granite bottom water. The home is tucked just inside a small cove and with this location, the new owner will enjoy the best of both worlds: open water views with cove protect waterfront. Because this home is at the mouth of the cove and there are homes further back in the cove, no debris or trash collects here and with granite bottom you wont find a better or safer swimming hole.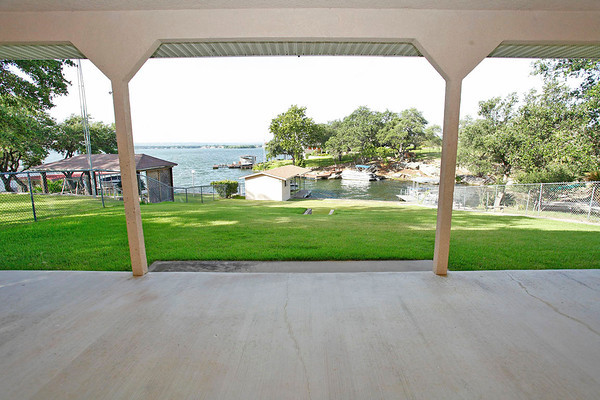 The current owners of this home, built homes his whole life and built this one as his ideal retirement home. They built the home using quality materials, oversized joists and rafters, the thickest of insulations and with the quality and craftsmanship a builder would build for his family. In building this home, the owners carefully thought out how they would use the home in the future and built it to achieve 5 star energy efficiency and rating while keeping possibilities open. For example, the huge porch that sits lakeside has been plumbed to add an outdoor kitchen with hot/cold water and electricity. The home was also built so that the owner could potentially add a second story above the master bedroom with plans for a staircase in the living room.
Its very rare to find newer homes on good water on Lake LBJ without a multi-million dollar price tag. This home has high ceilings, big views, perfect water, open layout, large garage, boat house with electric lift and plenty of room for the whole family. The quality and detail is evident when you walk in this home and the potential is bright. The exterior is solid stucco and the roof is made with a 40 year Architectural shingle.
If you are at all in the market for a property on Lake LBJ and this falls in your price range, I strongly urge you to consider this property. Its one of the best you will find and definitely one of the best available. To schedule a private showing or for more information on Lake LBJ Real Estate, give me a call at (512) 786-1515.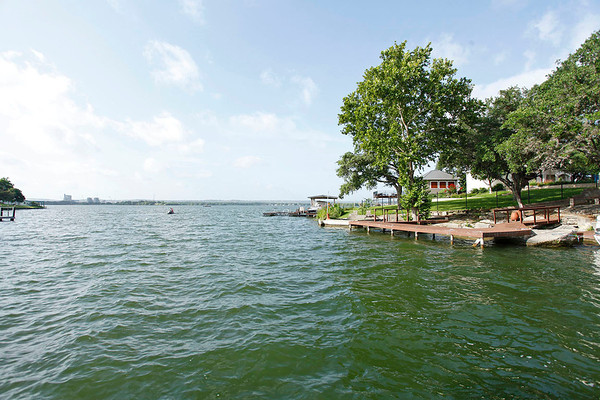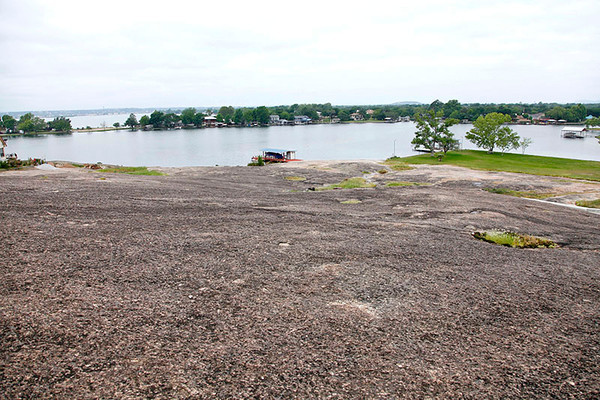 Inventory levels with Lake LBJ real estate have really started to rise as the summer is coming upon us quickly but I must say, the pricing is a little disappointing. It is always frustrating when agents and brokers flood the market with overpriced listings hurting the market overall. Rather than just taking whatever they can get, these agents should offer accurate pictures of the market and turn down overpriced listings. Overpriced listings do not sell at Lake LBJ. Don't be fooled!
Post-crash, buyers are looking for strong value when purchasing waterfront real estate on Lake LBJ. They are not willing to overpay for Lake LBJ real estate as was the case in 2005 and 2006. These buyers want opportunity and good deals and rather than looking at previous comps that look at the market to see what money can buy.
Accurately pricing real estate on Lake LBJ is the only way to yield top dollar but many sellers are working off bad information. How are you supposed to make decisions that affect your finances and your future if you are given a true picture of market conditions. A sign in your yard is one thing, a contract to close is another.
I work hard for my clients, using my expertise and market knowledge for the gain of my clients. I shoot my clients straight the first time so they can have good information to rely on for their well being. I price property to sell because that is what I am hired for and I will not take an overpriced listing so that I can put a sign in your yard to advertise my business.
Our strategy for marketing Lake LBJ real estate is aggressive but effective and we help our clients meet their goals. For assistance with your Lake LBJ real estate contact me today or visit us online.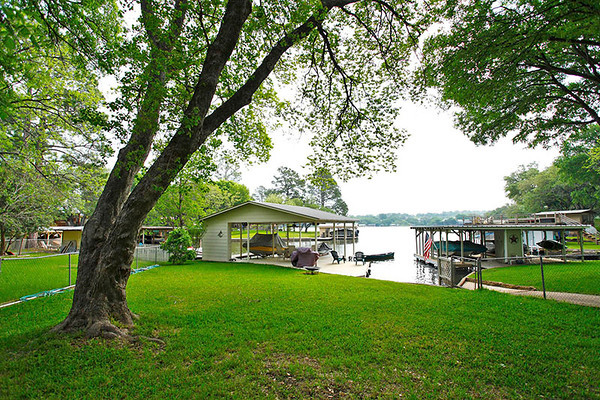 619 Sandy Mountain Drive is a true value for Lake LBJ real estate. This property contains a well maintained 2 bedroom, 1 bath cabin that has been tastefully updated and 47 feet of waterfront which includes a newly constructed steel boat house. The house is is situated on a beautiful protected cove about 100 yards from the main body of the lake. This private cove area is perfect for swimming, kayaking, canoeing and makes for an easy in and out for watercrafts. The cove also protects from rough water and noise from lake traffic.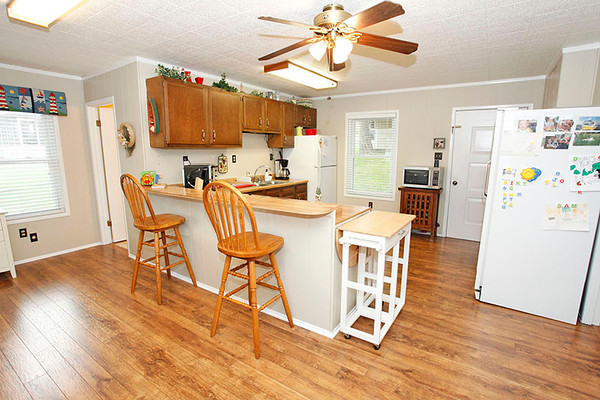 The house has two spacious bedrooms plus a bonus third bunk area which could easily be converted into a additional bathroom. The kitchen has plenty of counter space and solid wood cabinets that could easily be painted for an updated look. The home also has a very large living room with large windows offering a beautiful view out to the lake. There is also a very large wood deck that leads down to the water adding some great value with outdoor living space.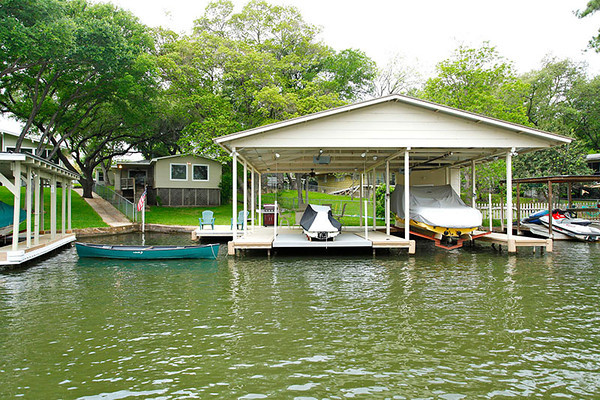 The property also has a storage building which currently houses a full size washer and dryer and provides ample storage for tools and water toys. There is also a very nice carport that offers an awesome outdoor barbecue area and more outdoor living.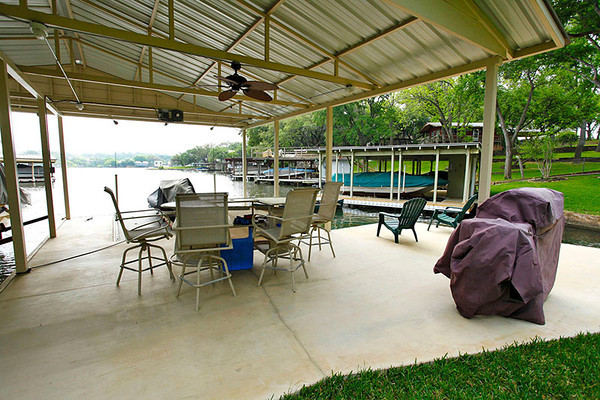 What I love most about this piece of Lake LBJ real estate is the lush green setting that creates a perfect waterfront yard, shaded from the harsh sun with plenty of room to enjoy and play. The huge, mature trees create the perfect canopy allowing in just the perfect amount of light. In my opinion the waterfront here is pretty ideal in that it offers cove protection with open water views on Lake LBJ. Grab your bathing suit and come home!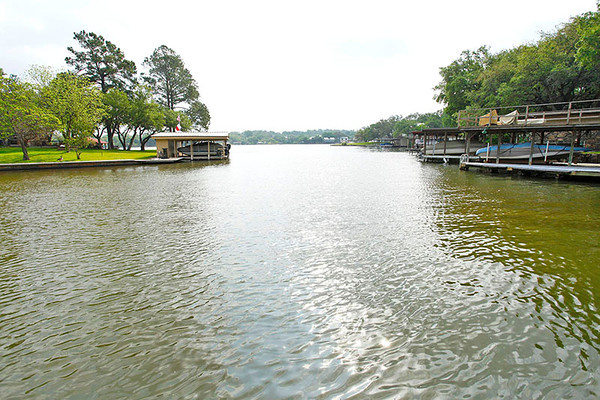 If you are interested in viewing this waterfront home on Lake LBJ or if you would like assistance purchasing Lake LBJ real estate, contact me today at (512) 786-1515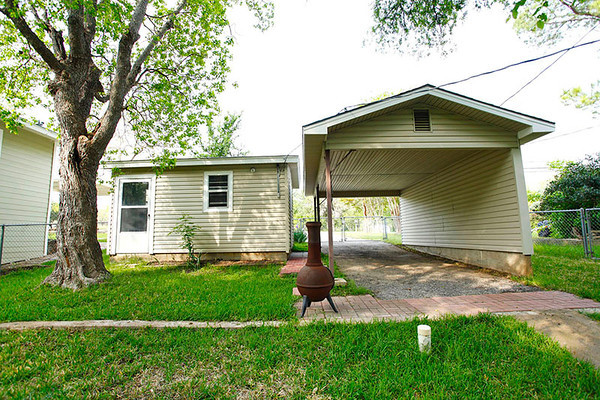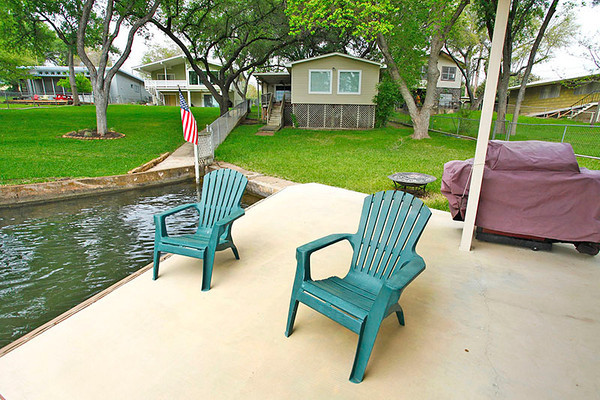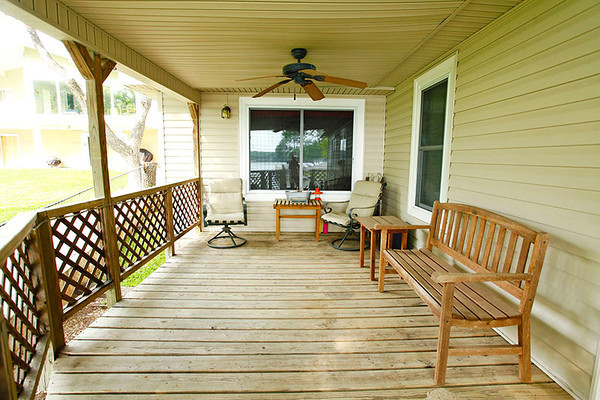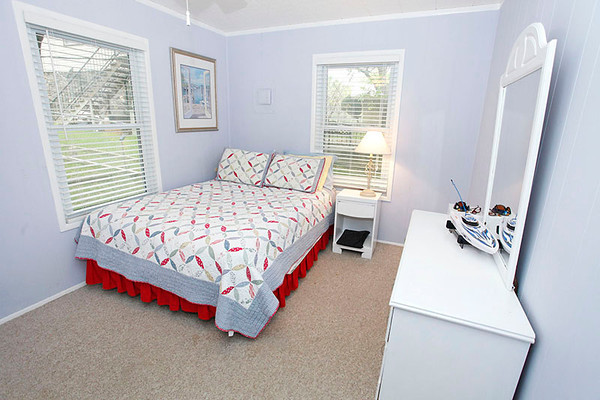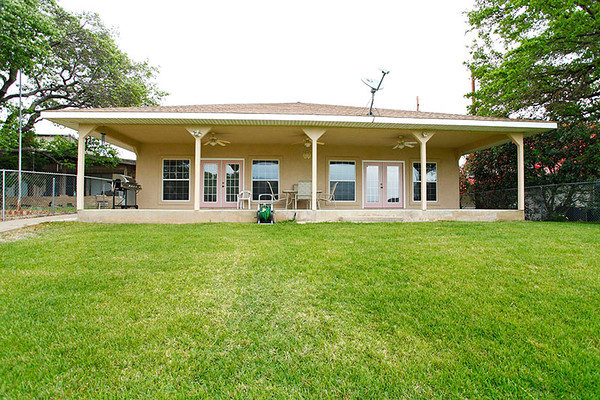 2504 Belaire East is screaming with opportunity and ready for the right waterfront buyer. With 2130 sq. ft. and 60 feet of cove waterfront this is a huge value and a great lake house or retirement property.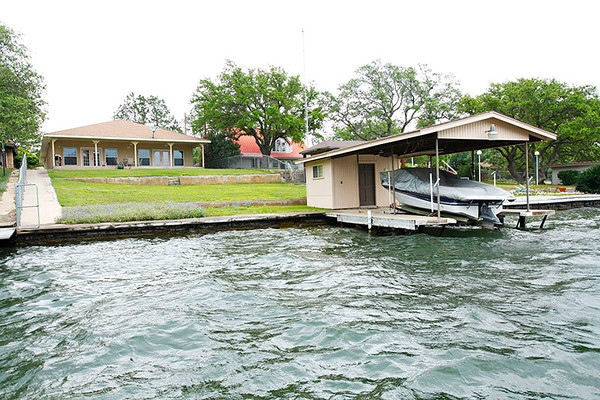 The home was built by the current owner who went above and beyond making this property 5 star energy rated for efficiency. The one story layout offers 3 beds, 2.5 baths with a huge living area and master suite, both with open water views. The home has high ceilings and expansive windows making for the perfect waterfront retreat. The home also has a large, fully heated and cooled garage perfect for a workshop or additional living.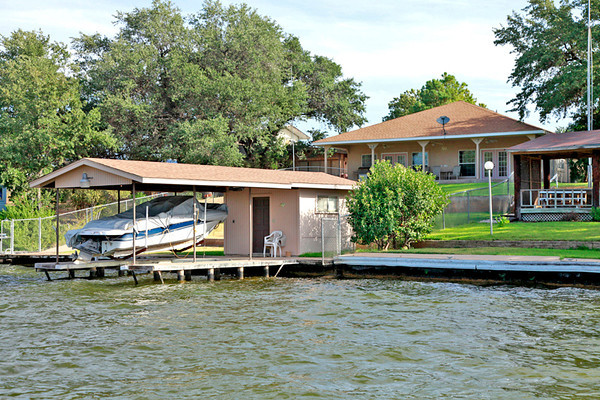 This great piece of Lake LBJ real estate has not yet been listed but will hit the market soon.
If you are interested in purchasing Lake LBJ real estate or if you would like a private viewing of 2504 Belaire East in Granite Shoals, contact me at (512) 786-1515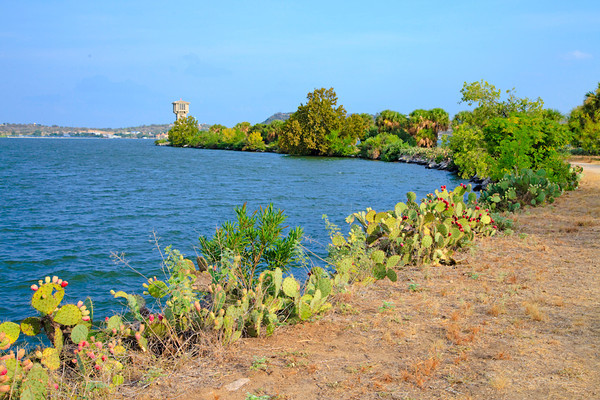 There is a lot of pent up demand for Lake LBJ real estate and with inventory levels down buyers are ready to pay top dollar for good waterfront property on Lake LBJ. Our site has been getting great traffic in the last few months as many buyers are ready to capitalize on low interest rates and rising values. There also seems to be a good amount of cash floating around and since that cash is not earning much in the bank, buyers want Lake LBJ real estate.
Eric Carvajal is constantly scouting property on Lake LBJ and has a list of active buyers in which he funnels those listings to so they can be the first to know. Because these deals go quickly he has to keep a constant eye on the market at all times. He also has access to Austin and San Antonio MLS systems to broaden his reach.
Whether you are looking to buy or sell Lake LBJ real estate, Eric Carvajal is your answer. He is active and works harder than any other broker on Lake LBJ. He is passionate about selling Lake LBJ real estate and he is ready to share that passion with you! Call him today at (512) 786-1515 and let him help with all your Lake LBJ real estate needs.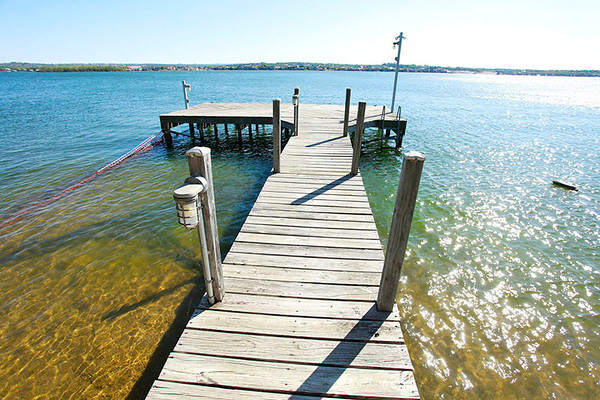 If you are looking for a good investment opportunity in Lake LBJ real estate, here it is! This one is oozing with potential.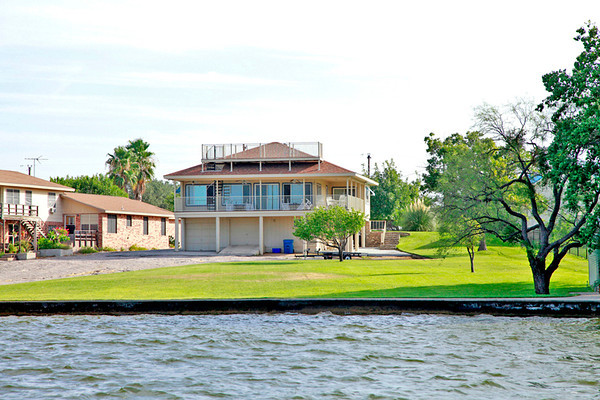 2826 Lakeview is one of the finest pieces of open waterfront property on Lake LBJ. This property has 171 feet of big waterfront facing directly at Applehead Island. The property is approximately 1/2 acre in size and has beautiful green grass, a fishing pier and a 2 stall boat dock ready for your summer enjoyment.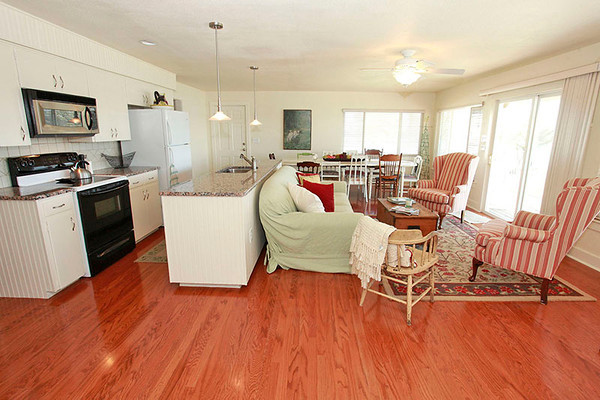 The property has a small 3 bed, 2 bath cottage that has been updated and is being offered fully furnished. The home sits on the second level above a two car garage. The home has a wonderful porch area with big views and then a third level "crow's nest" offering 360 degree panoramic views of Lake LBJ.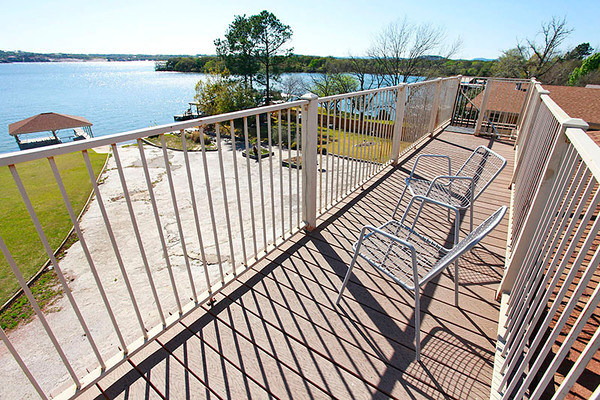 The property was previously listed by another real estate professional at $725k at which price it did not sell. More than anything the property needed a fresh photo shoot and some energy and passion behind it. At $620k this property is priced aggressively and ready for a wise buyer willing to buy a property that has huge upside.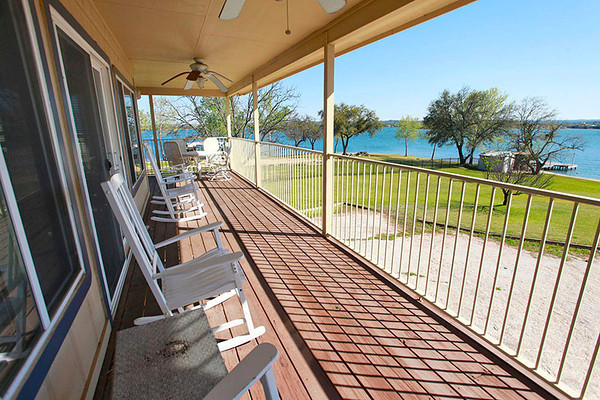 One of the biggest challenges facing this lot is that it has granite covering about 1/3 of the property. Most people are turned off by the way it looks but many dont know that it is very easy to lay dirt on top and plant grass that will significantly increase the value of the property. The cost is minimal but you have to have a slight vision or a good waterfront broker on Lake LBJ to show you the end result.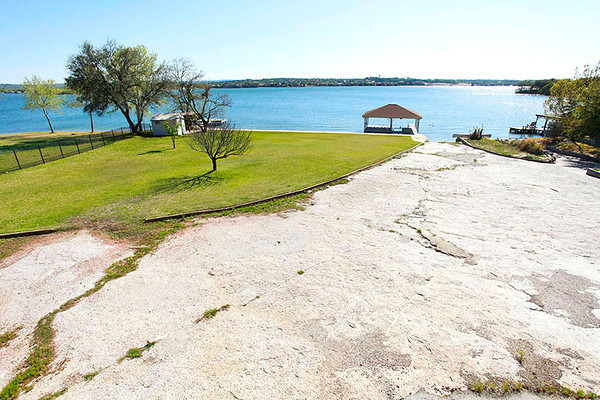 There is not a better lot available on the lake and this amount of waterfront makes this a great place to build a dream home. So much potential and opportunity here for the right buyer. I expect this property to sell very quickly!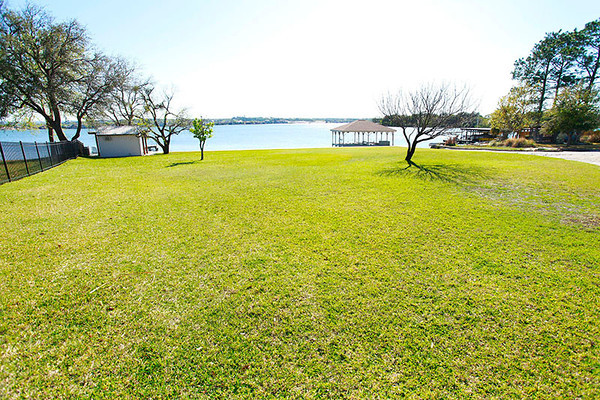 If you would like to schedule a viewing on this listing or for more information about Lake LBJ real estate, contact me today at (512) 786-1515.