The Lake LBJ Real Estate blog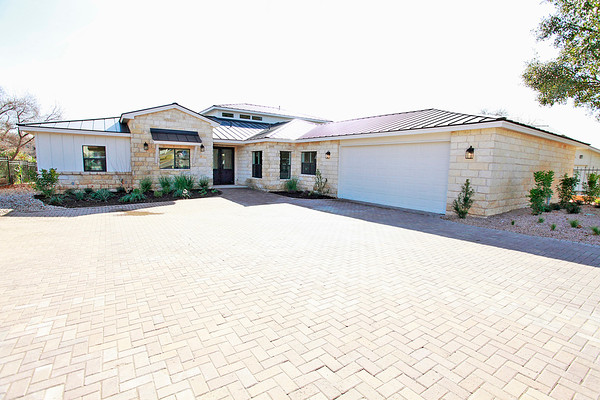 Consider yourself one of the first to know about our newest listing in Horseshoe Bay on Lake LBJ! 108 Starboard is a perfect example of a quality, ground-up remodel offering the perfect blend of comfort and luxury. This 4 bedroom, 5.5 bath waterfront home on Lake LBJ offers so much value with a perfect layout, excellent east-facing water, and the quality and condition you would expect from a new luxury waterfront home on Lake LBJ.
My favorite thing about 108 Starboard is the layout. This 4 bedroom, 5.5 bath is approximately 4250 sq. ft. and has a very open floor plan with first floor living, dining and gourmet kitchen all on the main level. This house would almost be a one story except for the second level, over-sized game room, complete with full bathroom, built in bar, wine room and waterfront balcony. If one desired, this room could easily be converted into a very nice bunk room or left alone for the perfect place to hang out with family and friends.
My second favorite thing about 108 Starboard is the gourmet kitchen. Not only is this home decked out with top-of-the-line Kitchen-aid appliances but it also has an abundance of custom cabinetry, all with soft-close drawers and quality tile work as backsplash perfectly accented with under mount lighting. Included in this wonderful and spacious kitchen are, a gourmet gas cook top, double ovens, ice maker, built-in microwave, regular sink and secondary prep sink and a wine fridge. Finding a move-in ready waterfront home on LBJ with a chef's dream kitchen is hard to come by.
Lastly, 108 Starboard sits atop a perfectly east-facing waterfront lot in the heart of Horseshoe Bay with 85 ft of excellent waterfront. This home is equipped with a brand new, lakeside pool and spa, plus a newly built boat house with single stall lift. This low maintenance home offers excellent outdoor living space, perfect for year long enjoyment.
If you are in the market for Horseshoe Bay real estate do not look past 108 Starboard. This is one of Lake LBJ's finest waterfront homes and properties like this are hard to come by. Why remodel or make sacrifices when you can get the best of the best in the ideal location, in the heart of the Horseshoe Bay resort. For more information on Horseshoe Bay real estate or to schedule a private showing of 108 Starboard, contact me today at (512) 786-1515.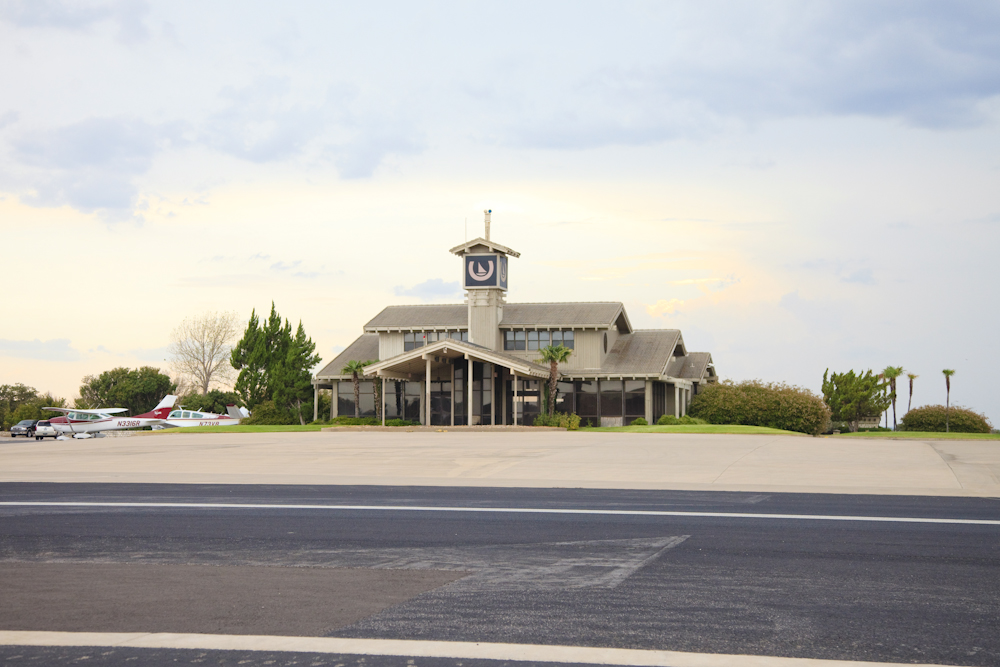 Most people know about Horseshoe Bay and often times even call Lake LBJ, "Horseshoe Bay". Horseshoe Bay is a very affluent community located on the water's edge just outside of Marble Falls in Llano county. Known for its prestigious resort and multiple high end golf courses, Horseshoe Bay is one of the premier destinations on Lake LBJ.
Horseshoe Bay is made up of single family, condos and town homes and features both waterfront and off-water properties. Horseshoe Bay is one of the few areas on Lake LBJ that allows for vacation rentals as it is run more like a resort than other parts of the lake. The Horseshoe Bay beach club is an all-time favorite with beautiful white sandy beach right on Lake LBJ. Members or hotels guests can drive up by boat and enjoy the fun. Horseshoe Bay is also home to one of the largest, private airports in the country which makes it very accessible from many different locations.
Horseshoe Bay Real Estate typically trades for a premium above other Lake LBJ areas for many of the above mentioned reasons. Horseshoe Bay offers plenty of fun for the entire family and a great spot to host a conference or tradeshow. If you are considering the purchase of Horseshoe Bay real estate, contact me today at (512) 786-1515. As a Horseshoe Bay real estate expert I can assist you in navigating the Horseshoe Bay real estate landscape and help you find your dream home on Lake LBJ.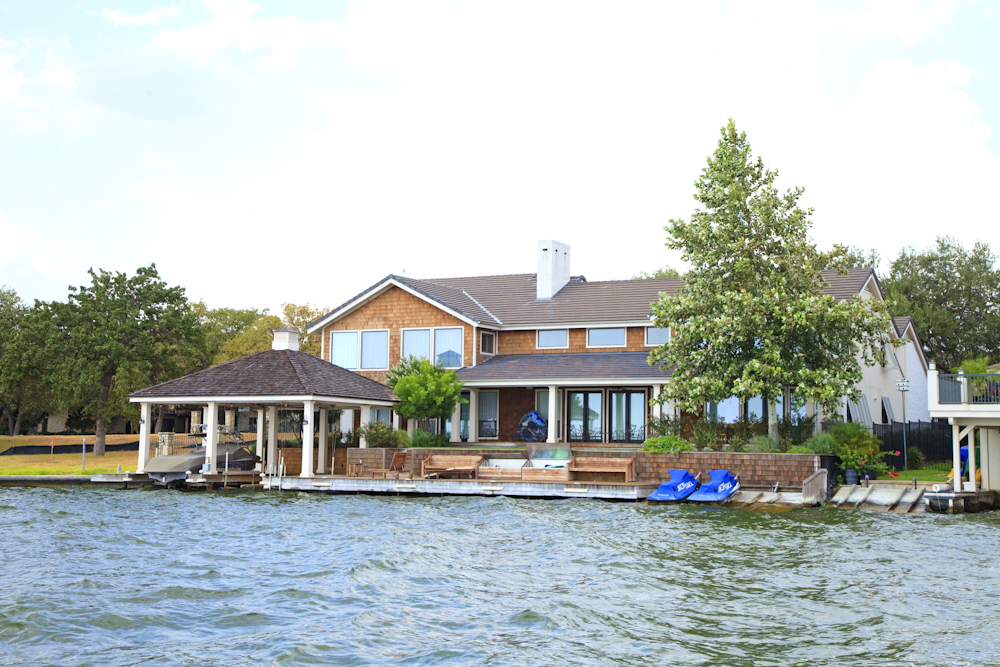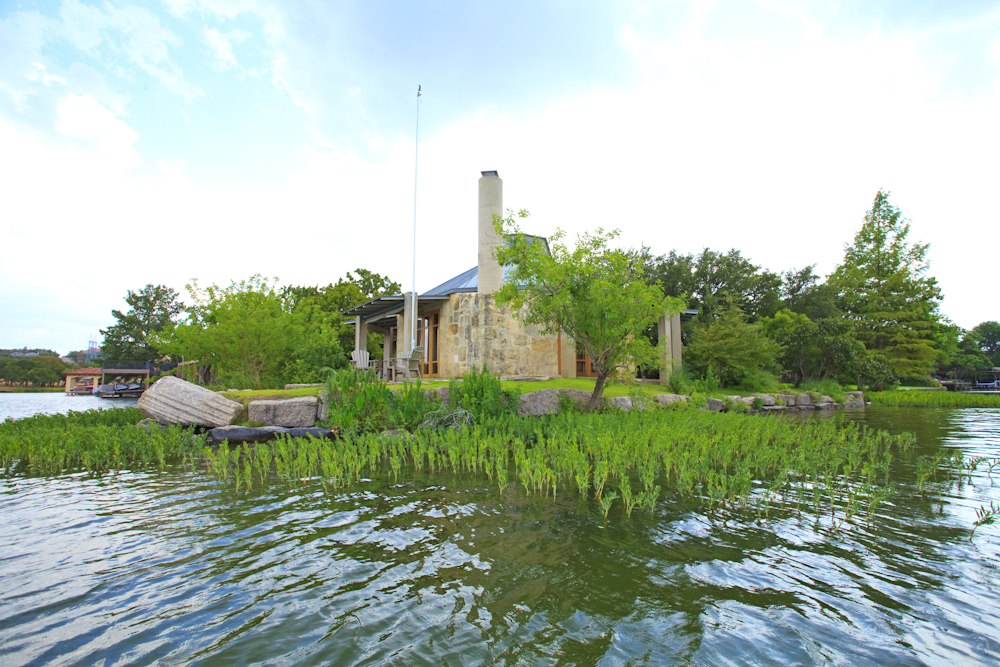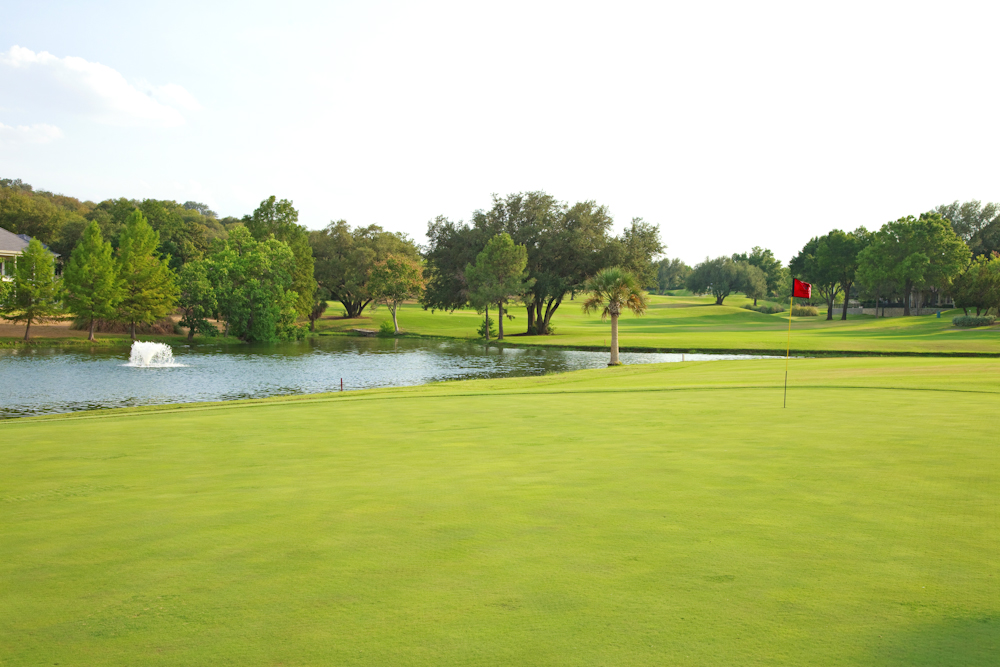 Everyone seems to be searching for waterfront homes on Lake LBJ these days and the demand keeps growing and growing. But what exactly is it about Lake LBJ real estate that gets people so excited?
Lake LBJ offers one of the most beautiful settings in the Texas hill country and a constant level lake that is ever so valuable in today's current drought conditions. Situated about 50 miles west of Austin, Texas, Lake LBJ is just a quick drive away from both Austin and San Antonio and provides a great getaway for the entire family. With the new hospital currently being built near Horseshoe Bay, Lake LBJ is transitioning more and more each day into a place of primary residence as well, drawing more people to the area through job creation. Lake LBJ is a large lake and offers ideal conditions for boating and leisure and an event better place to own real estate.
Waterfront homes on Lake LBJ are in high demand but there is till time to find your perfect spot and get in before prices get too high. Contact your Lake LBJ market expert today to learn more about Lake LBJ real estate and how you can own a little piece of heaven!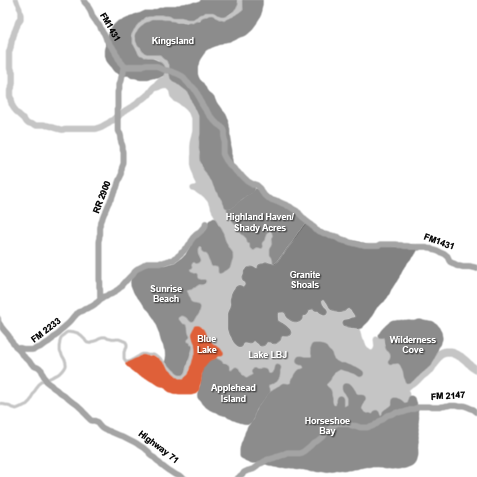 Many of you may have heard that Blue Lake is arguably one of the best spots on Lake LBJ. With beautiful oak scattered lots, lush green grass and a Horseshoe Bay address its hard to find a better place to own a waterfront home on Lake LBJ. Blue Lake is situated about 45 minutes west of Austin and is the closest part of Lake LBJ to both Austin and San Antonio. The quaint 9 hole golf course situated in the center of Blue Lake Estates is considered one of Texas' best kept secrets.
Blue Lake Estates is one of the more expensive parts of Lake LBJ but worth every penny. There is a very high proportion of $1million plus properties in Blue Lake further proving its draw and value. That being said, Blue Lake real estate can be hard to find as many properties stay in families for generation after generation and new listings get snatched up pretty quickly. If you are searching for waterfront homes in Blue Lake Estates, you will need to work with a market expert that knows the area and has a means, other than MLS, to find available properties.
For more information finding Blue Lake Real Estate contact me at (512) 786-1515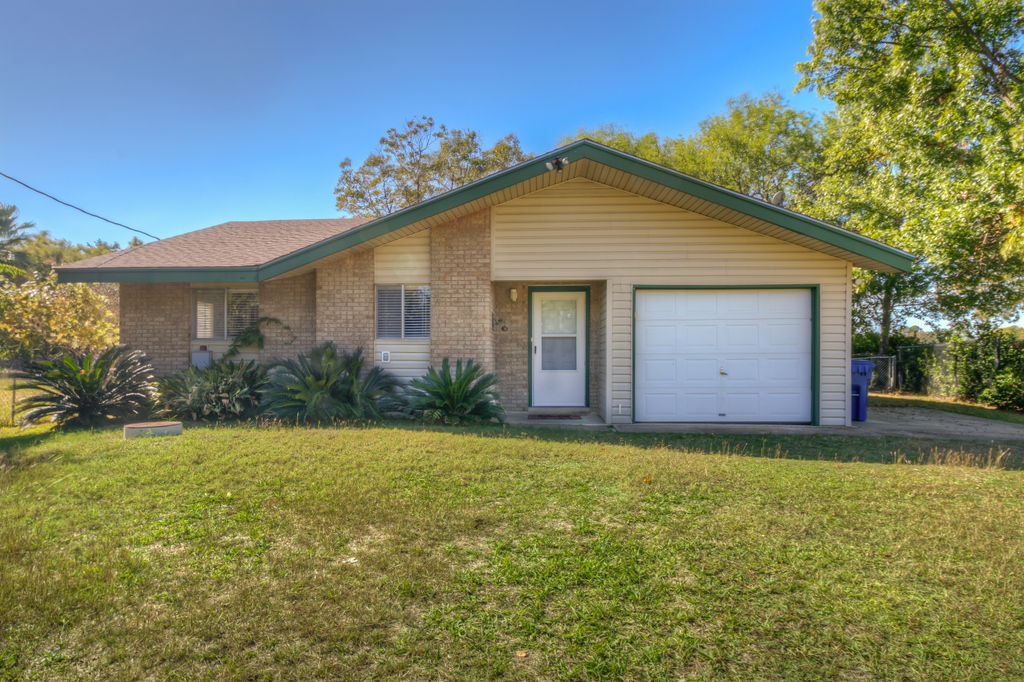 If you are looking to invest in Lake LBJ Real Estate, I have the perfect opportunity for you! 1908 Lakecrest is a 2 bedroom, 2 bath with 90 ft of waterfront on Lake LBJ. This well built and recently updated home offers plenty of living space and can sleep the entire family on constant level, Lake LBJ. Sitting on approx. 1/2 acre with 90 ft of beautiful waterfront facing out at the Scarborough Ranch and Beaver Island, this rare find offers an incredible value at a attractive price point with plenty of upside. The home has a steel and concrete, 2 stall boat house with electric lifts and wave runner ramps. The large boat house also has a large outdoor living area with plenty of room for a warm fire overlooking one of Lake LBJ's best waterfront spots.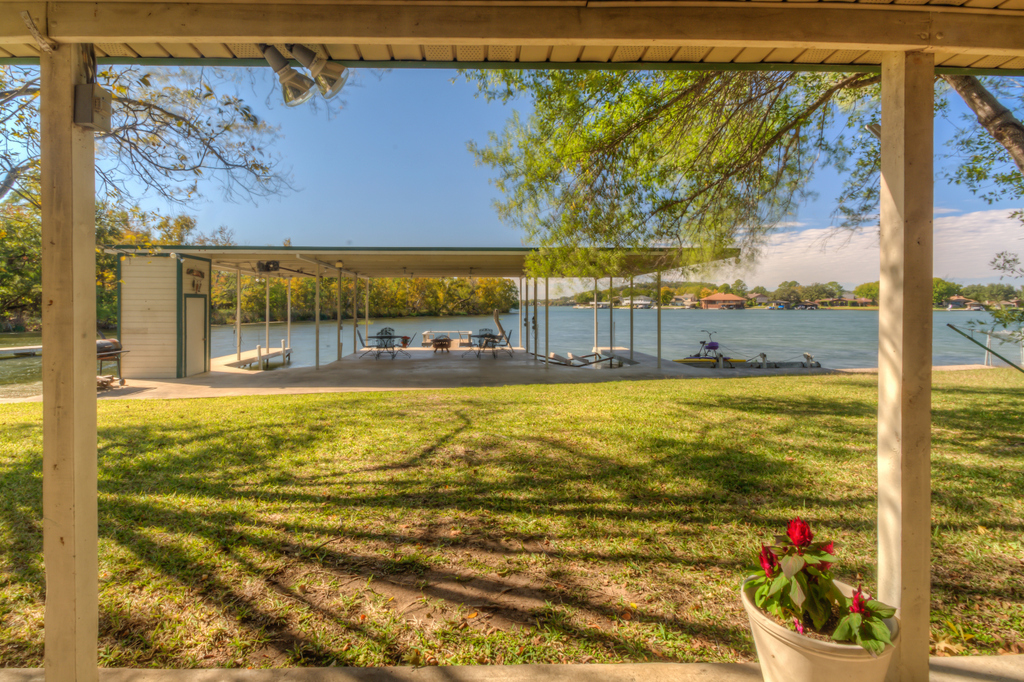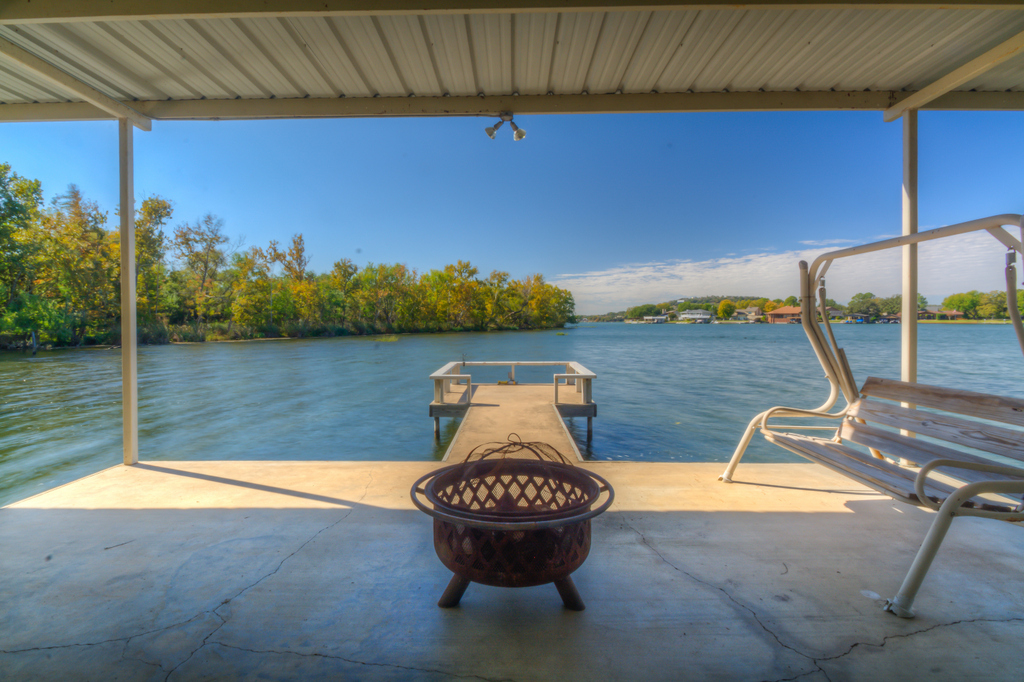 If you are in the market for a waterfront home on Lake LBJ, look no further! 1908 Lakecrest is the perfect value at $535k and will not last long. This property is not yet listed in MLS but will be soon (if it does not sell before then). Contact me at (512) 786-1515 to schedule a private showing or to learn more about waterfront homes in Granite Shoals! #preMLS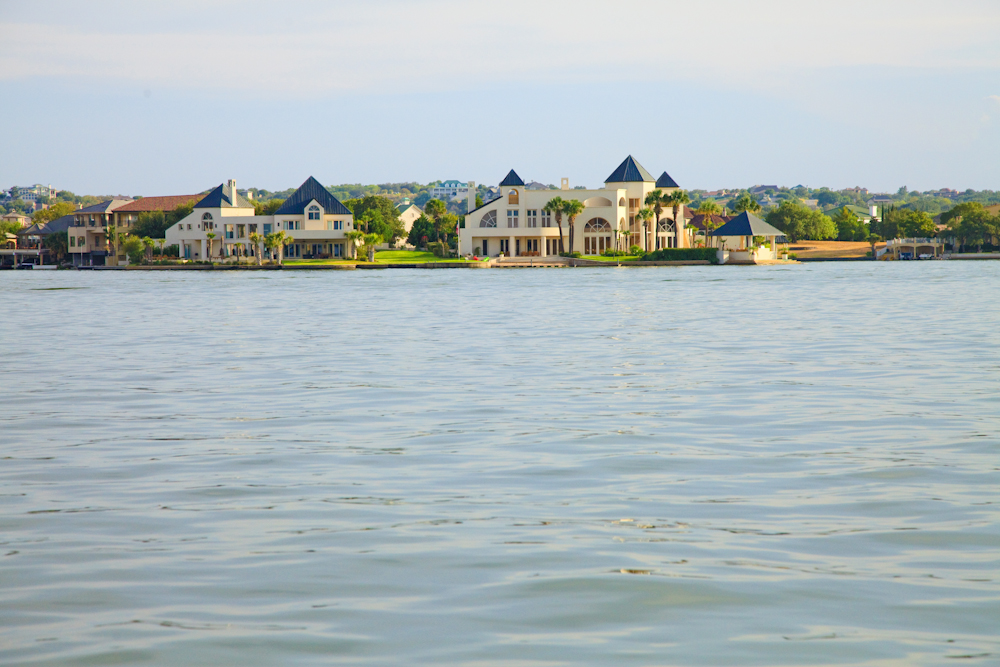 Must ask questions when buying a waterfront home on Lake LBJ
When purchasing real estate in any market, it's very important to work with a local expert that has recent experience and is actively selling property. You have worked hard for your money and you want to be sure that you invest that money wisely. Each market is different and with so much changing daily in this booming Texas economy, your local expert will help you minimize the risk while making a smart purchase.
Lake LBJ real estate is no different –special and careful attention should be given to the waterfront real estate search process. Lake LBJ is a unique lake in an equally unique part of Texas and with it come intricacies that only a true Market Expert would be able to properly advise clients on. These intricacies affect resale value, liquidity and utility and buyers need to be educated on these details so they can make a sound investment in a property that provides lasting enjoyment. When buying waterfront homes on Lake LBJ, if a budget exist a buyer must make trade-offs. Finding the perfect balance between sacrifice and benefit is the key to a sound purchase.
Must Ask Question #1: Which way does the property face?
Summers in Texas are hot! Real hot! And there is never a shortage of sun in a place like Lake LBJ. Waterfront homes that face into the sun (the lake side) and do not have adequate shade can be very uncomfortable and often times a disappointment. A local expert can point out which way the sun faces and how it will affect the use of the property. If the afternoon sun is directly beating onto the property, this could not only hinder your outdoor enjoyment but will also make it difficult to keep interior living areas cool during afternoon hours. These homes are hard to resell. However, direct sun is not always a deal breaker. Good tree coverage or homes designed around the sun could be worth considering and if you are able to make one work, you can be sure the hill country sunset views will be magical.
Must Ask Question #2: What is the water like?
On Lake LBJ there is open waterfront, cove waterfront and channel waterfront, each of which are very different. You also have main body- the Colorado arm and the Llano arm- which offer very unique settings along with pros and cons. Most buyers are initially looking for open water as it typically has the best views. However, a deeper understanding will prove that open waterfront is typically associated with rougher water. Practically speaking, large cove waterfront could be your best bet as it offers ideal boating conditions and excellent swimming. Channel waterfront is hard to invest in as it is generally seen as the least desirable waterfront type and most buyers will not even consider it. There are some very nice homes built along the channels on LBJ but many of them sit on the market for more than a year because of the poor waterfront. Understanding the value of the actual waterfront lot is a great place to start.
Must Ask Question #3: What is the water bottom like?
Another important aspect of waterfront is the lake bottom. Many buyers never know what their feet will find beneath the water before they buy a home. In fact, most are so excited about the house they do not even know that they should examine the lake bottom. Let me offer some expert advice: No one likes a slimy lake bottom. The ideal waterfront is deep with some type of granite or sand bottom. A very relevant issue on Lake LBJ is milfoil. This weed-like species is very prevalent and thriving on Lake LBJ's bottom due to warmer water temperatures and the recent drought conditions preventing LCRA from lowering the lake for temporary cleaning. Milfoil can be a big problem with waterfront property as it is invasive and grows rapidly. If not treated and managed, it will overtake your waterfront and be a problem for years to come. Some crevices, inlets and small coves tend to collect trash and debris because of the natural currents that push and hold this debris in particular spots. Properties with this problem will always have this problem and it's rare that it can be treated or altered. At Lake LBJ, the scarce resource is the actual waterfront property and understanding the ins and outs is dire.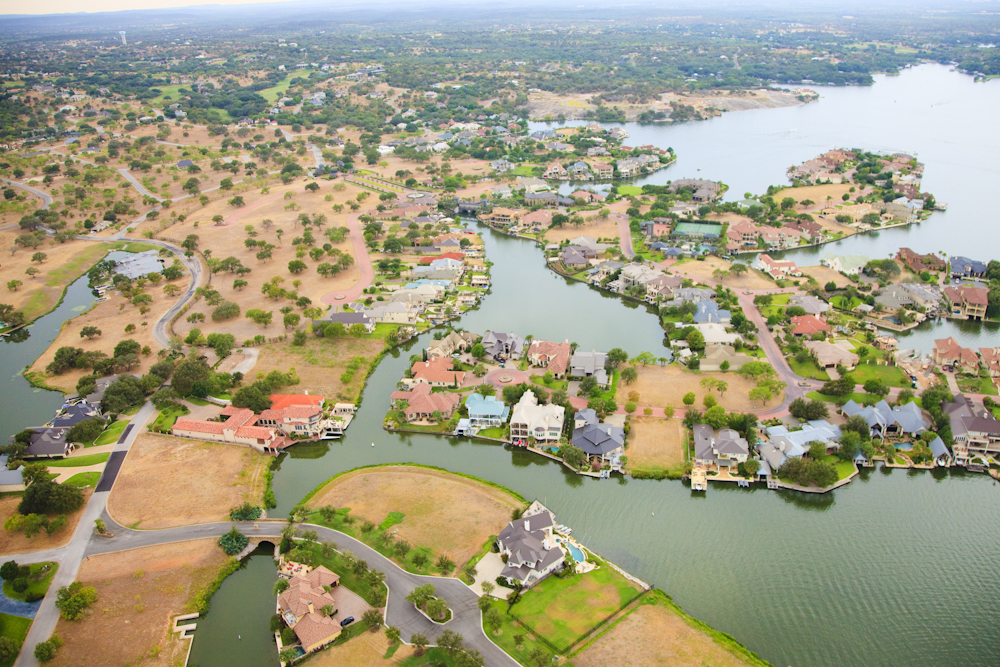 Along with these more obvious traits surrounding waterfront properties there are many other smaller but sometimes equally important peculiarities that only a market expert can properly advise you on. Issues like LCRA required septic inspections, fill property/survey issues and flood plain classification can all be very expensive hurdles to overcome. Boat house condition is also something that needs to be evaluated in order to determine market value. A new boat house can cost anywhere from $50k – $250k and determining if a specific property will need a new boat house is critical. Boat houses made of steel and concrete are much more durable and last longer than those made of wood as typically seen in older properties. Understanding potential liabilities and needed repairs on the front end will save any buyer a substantial amount of money.
Buying property on Lake LBJ is a very exciting process and emotions often run high. Hiring and working with a true market expert will help safeguard your experience-to ensure one's emotions do not get the best of them and that properties of interest are properly evaluated. It's not uncommon to see the good properties stay in families for generation after generation but the bad ones are likely to cycle through the market. Do your homework and hire the right professional to assist you in finding your dream home on Lake LBJ. Invest wisely!
For more Must Ask Questions concerning Lake LBJ Real Estate, contact your LBJ Market Expert at (512) 786-1515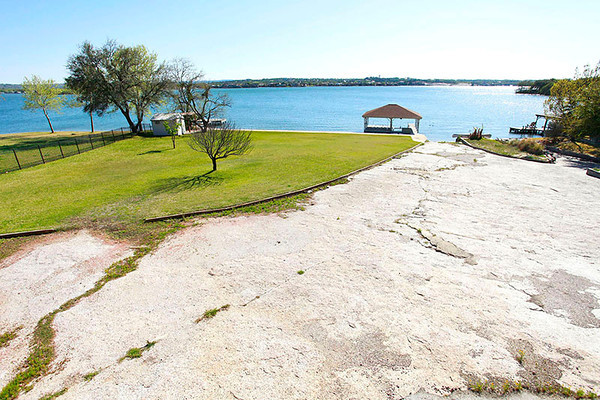 Inventory is extremely low at Lake LBJ and most buyers want to walk in to the finished product and lack the desire and vision to build. For this reason, waterfront lots on Lake LBJ are often times a very good move, especially in a low inventory market. Waterfront lots on Lake LBJ tend to sit on the market longer than single family homes and typically we find that they can often be purchased at a nice discount making them a very attractive investment option.
When searching for waterfront lots on Lake LBJ one should always consider the current cost of construction as well as the cost to build a new boat house. Many people will factor the $/sq. ft of the house they want to build but forget to add $50k-100k for the boat house. Other things to consider when looking at Lake LBJ Lots are: 1) direction the lot faces 2) topography of the lot 3) location of the lot 4) # of trees on the lot
Working with an Lake LBJ market expert is the key to successful investment on LBJ. Whether you are looking to buy or sale, working with an experienced broker that is active in the current market will help you make sound investment decisions while searching for waterfront lots on Lake LBJ. Contact me today and let me assist you in finding your dream piece of Lake LBJ Real Estate.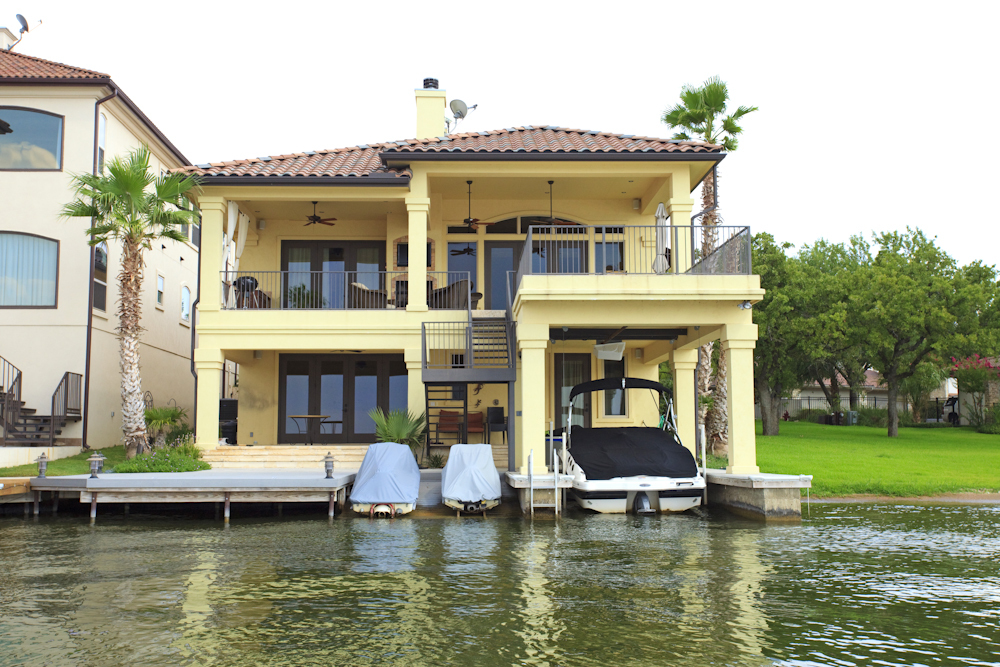 Current market conditions surrounding waterfront homes on Lake LBJ can be very frustrating. With that frustration comes an emotional panic that many people experience as they want to move on something quickly out of fear they will miss out. I have been selling real estate for 12 years and I can assure you that more properties always become available. My advice to any buyer of Lake LBJ Real Estate is simple: Stay Patient and be ready to act quickly.
Just because recent waterfront homes on Lake LBJ may have had multiple offers or sold before you had a chance to look, do not panic. Be patient and allow your Lake LBJ market expert to do his job. I am busy, scouting the market, turning over stones and doing everything I know how to find good Lake LBJ real estate. Any buyer that chooses to work with me needs to have patience and trust that I will find them their dream home; but I need time.
The other important piece its to be ready. When I say ready, I mean ready to pull the trigger when that good property comes available. If you are serious about buying a waterfront home on Lake LBJ then be ready to come up on short notice and have a look. Get pre-qualified or have your cash readily available to make a move. There is a natural lag in the amount of time it takes for people to come from out of town to see new waterfront listings on Lake LBJ. That lag can be an advantage if one can act quickly.
If you are looking for Lake LBJ real estate or want to start your search for waterfront homes on Lake LBJ, contact me today at (512) 786-1515. I am your #LBJMarketExpert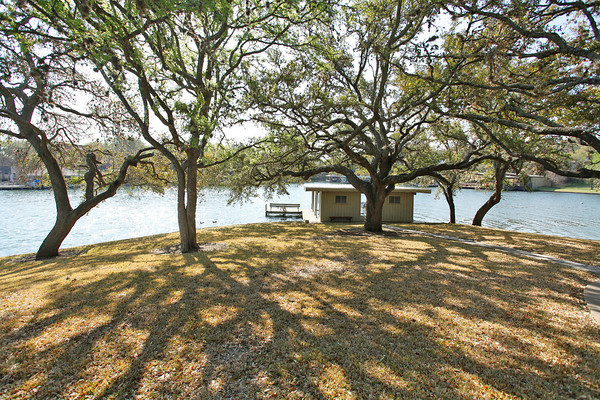 Many buyers on Lake LBJ want the instant gratification that comes with buying an existing house on LBJ. The decision to buy Lake LBJ real estate if often an impulse buy, but for those with patience, there are some great opportunities. Buying a waterfront lot and building your dream home can be a great move on Lake LBJ.
Most of the homes you find in neighborhoods like Granite Shoals, Highland Haven, Blue Lake and Sunrise Beach are typically older built homes without some of the perks of a new home. High ceilings , energy efficiencies and contemporary floor plans are just a few reasons why buying a waterfront lot on Lake LBJ and building can be an excellent move. The simple fact that most people prefer to buy something existing, means that lots typically trade at more opportune pricing as the demand is lower. With waterfront lots on Lake LBJ, days on market is typically longer and there is often times some excellent opportunities as prices are dropped. New construction trades at a premium and are in high demand so resale value is typically much higher on a new construction home.
Lots with existing, newly built boat houses can be a great purchase as some of the costs associated with building new are already taken care of. Before building, be sure to consult the Lake LBJ expert for assistance finding waterfront lots on Lake LBJ. Contact me today at (512) 786-1515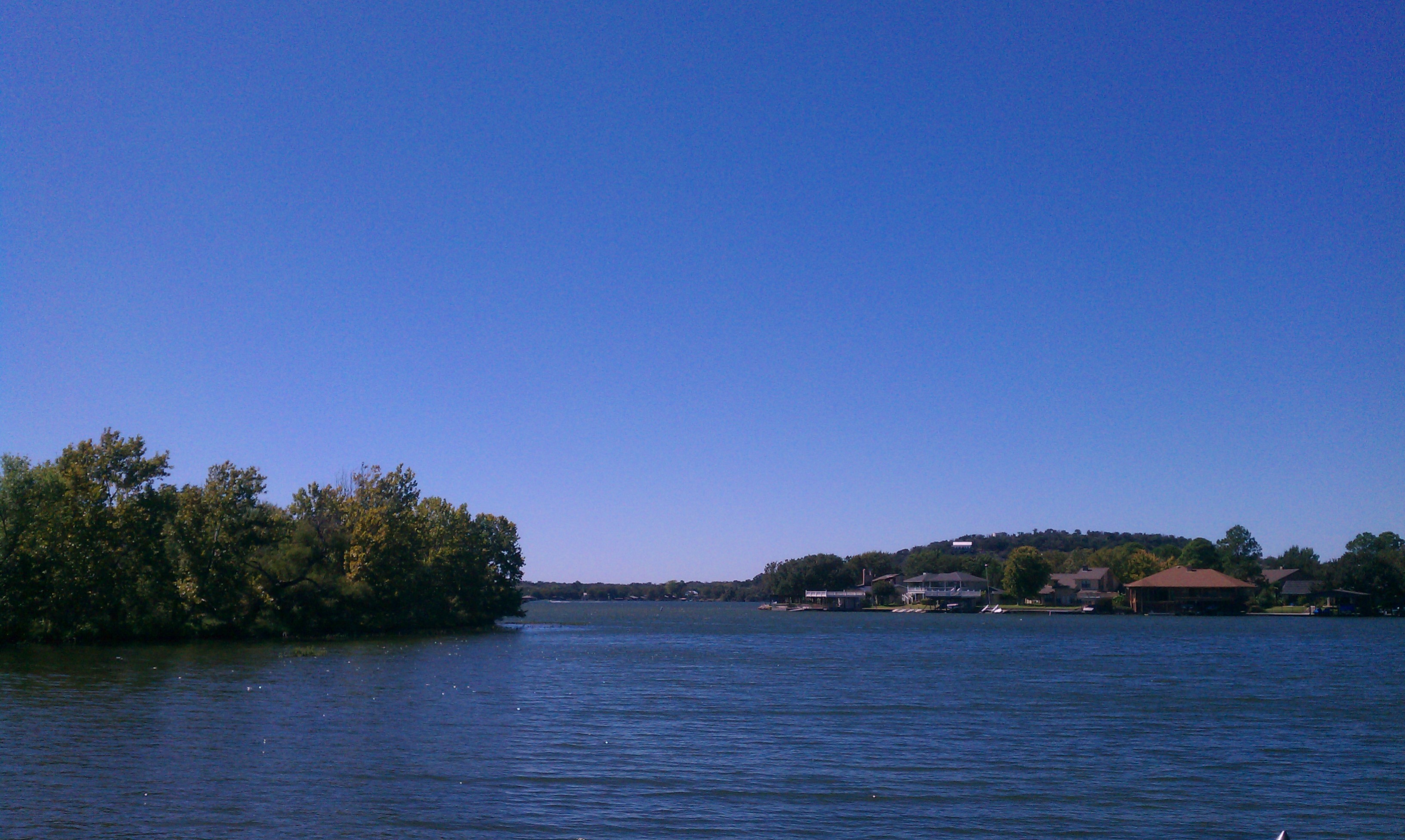 If you are looking for Lake LBJ Real Estate, I have a pocket listing that is available in Granite Shoals. This property is a 2 bedroom, 2 bath house on 90 ft of cove water that looks out to the open water. The home is move in ready, and very well kept with recent HVAC. The property has a large fenced in yard area with plenty of room to spread out. You will also find a newly built, 2 stall boat house with plenty of outdoor living space.
My favorite part about this property is the price which is 535k. At this price, you would almost be paying lot price but getting a great 2 bedroom house and a boat dock that would cost 100k to build new today. Use this wonderful Granite Shoals waterfront home now and build your dream home later!
Waterfront property on Lake LBJ like this is hard to come by so do not waste another minute, call me at (512) 786-1515 and let me find your dream piece of Lake LBJ Real Estate.
Eric Carvajal
(512) 786-1515