Outdoor Living on Lake LBJ
Posted by Eric in Lake LBJ Real Estate, waterfront homes on Lake LBJ, waterfront lots on Lake LBJ, waterfront property on Lake LBJ on Mar 15, 2016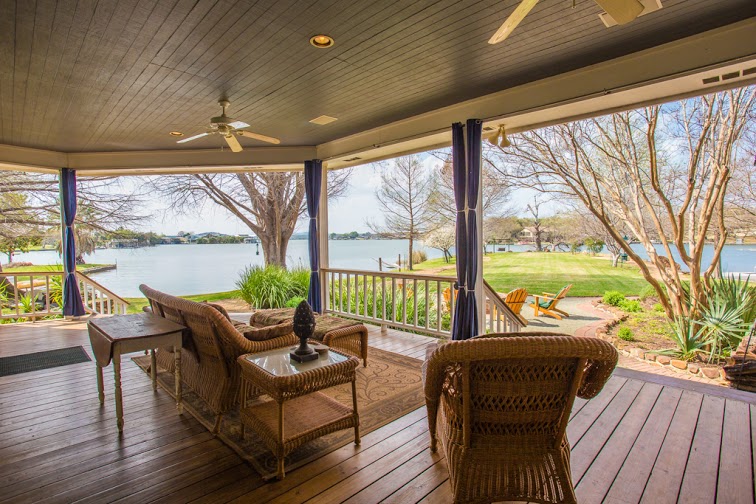 When assisting buyers in purchasing a waterfront home on Lake LBJ I often notice that many people are more focused on the house and the interior square footage rather than the waterfront and outdoor living. Â Being at Lake LBJ is about enjoying the environment and taking full advantage of the beautiful scenery and all that the lake life has to offer. Â  Lets face it, if it wasn't for the lake setting, many buyers would not be considering a purchase in the area.
My newest listing on Lake LBJ at 808/810 Misty Downs offers a great example of a well designed home that takes full advantage of its surroundings through the use of outdoor living spaces. Â The owners of this property built the home and really made an effort to maximize their ability to use the lake but and to enjoy the invaluable piece of property their home sits on. Â You will see in these pictures that there are numerous different areas to sit, relax and enjoy Lake LBJ and when you have guests over for a long weekend having a quiet spot to getaway for a few minutes can come in handy.
When searching for waterfront homes on Lake LBJ try and focus more on the property, the potential for outdoor living areas and how you will use the land; pay less attention to the house as that can always be altered. Â The waterfront is the scarce resource and if you focus your search on good waterfront lots on Lake LBJ, you will end up with a better investment and a property you will enjoy for many years to come.
For more tips on purchasing Lake LBJ real estate, contact me at (512) 786-1515. Â If you are ready to begin your search, I am your Lake LBJ waterfront real estate expert and would love the opportunity to help you acquire the perfect property.