Your "Lake LBJ" Address. Our Passion!
Posted by Eric in Lake LBJ Real Estate, Resources on Jan 13, 2013
"Your Address. Our Passion!" is our motto and it best defines the attitude we have for Lake LBJ real estate. As the owner of The Carvajal Group, I absolutely love my job and the people I help to buy or sell their dream home on Lake LBJ.
As Lake LBJ's top broker we do things different than our competition. We are constantly seeking out ways to better represent our clients and increase our exposure to buyers and sellers of Lake LBJ waterfront property.
Below is our latest full page ad which will run in the February issue of Austin Fit Magazine. The issue is about passion. We thought this was a very appropriate issue for us to release this ad.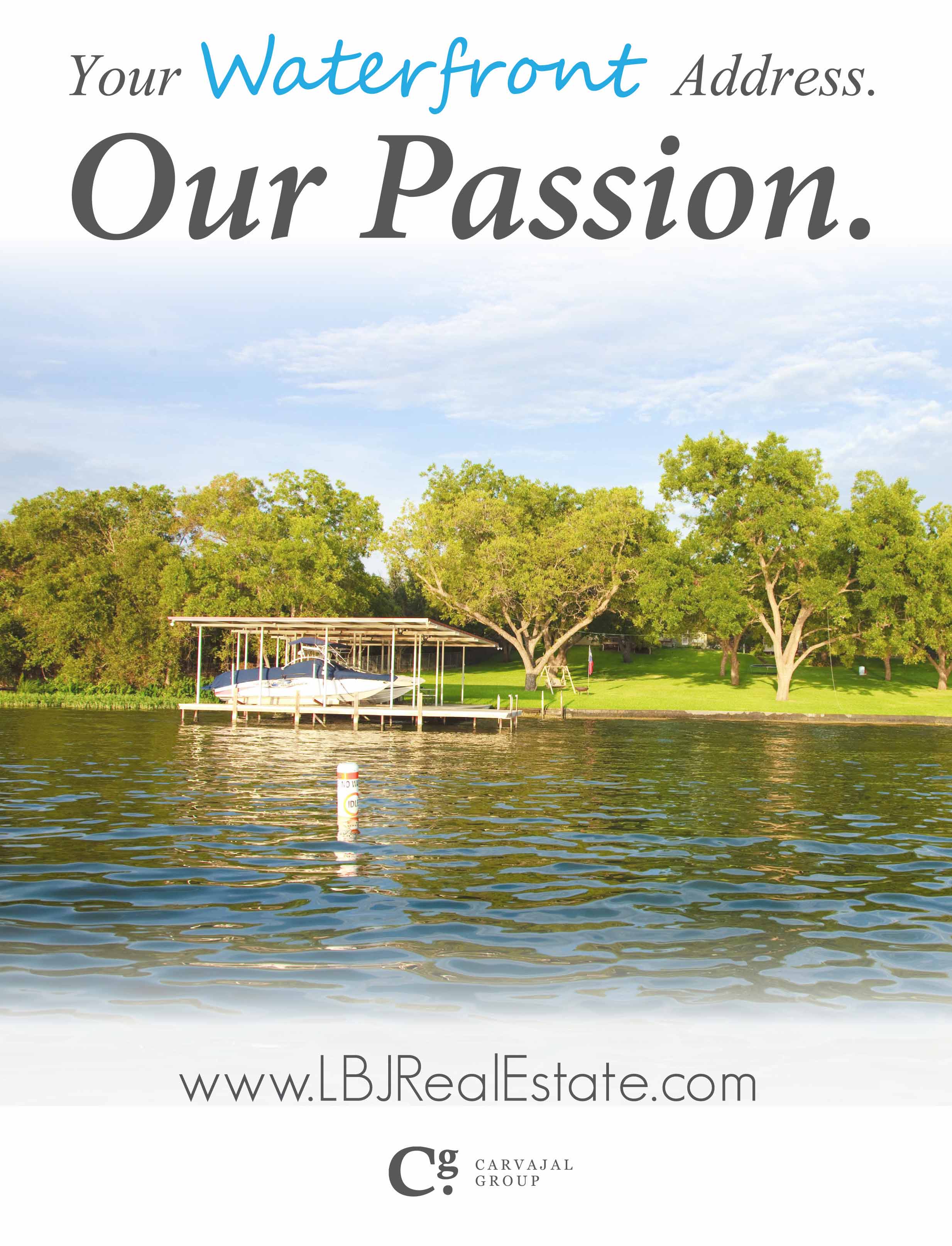 If you are in the market for Lake LBJ real estate or are interested in more information about waterfront property on Lake LBJ, contact me today at (512) 786 – 1515 and let me share our passion for Lake LBJ real estate with you.