Short Term Rentals Allowed?
Posted by Eric in Horseshoe Bay, Horseshoe Bay Real Estate, Kingsland, Lake LBJ Real Estate, Oak Ridge Estates on Jun 13, 2018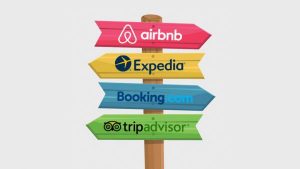 As property values increase and holding costs become increasingly more expensive many buyers look to short term rentals to help generate income on these second home properties.  However, many areas on Lake LBJ have specific bans on short term rentals making them rare and hard to find.
When looking for a rental property on Lake LBJ it is very important to look clearly at your title policy and title commitment to ensure that there are no hidden deed restrictions that prevent an owner from renting out their property on a nightly basis.  Currently, most properties that are in Kingsland, Horseshoe Bay and Oak Ridge have no specific restrictions against short term rentals but buyers should always do their own homework and research before relying on such information.  In a few instances we have seen specific HOAs that prevent nightly rentals and that could be discovered during the title phase.
If you have questions specific to short term rentals on Lake LBJ or would like assistance with anything pertaining to Lake LBJ Real Estate contact me at (512) 786-1515