Property Scout
Looking for a Specific Property?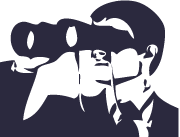 Eric Carvajal is plugged in to the Lake LBJ Real Estate market and he is on constant/ continuous watch for new listings that hit the market. He is the first to know about important price changes and off market, pocket listings or pre MLS properties. He also has access to for sale by owner properties available on Lake LBJ. Let us scout out your dream home so you don't have to.
We use aggressive marketing strategies and techniques to find properties available on Lake LBJ. If the perfect place is not on the market we will go and find it. We cold call, knock on doors and send many letters to find the perfect waterfront homes on Lake LBJ.
Tell us what you are looking for and we will gladly be on the lookout.