Lots of bad inventory huh?
Posted by Eric in Lake LBJ Real Estate on Sep 12, 2015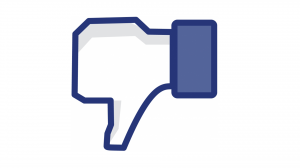 There seems to be a lot of bad inventory on Lake LBJ these days huh? What I mean by that is either bad water or overpriced properties. Most of the inventory you are seeing right now has been overpriced and just sits in the MLS collecting days on days on market. The good real estate on Lake LBJ is held on to by families that appreciate, understand and value the real estate as an investment and the few great properties that do come up for sale, and get priced correctly, get snatched up very quickly; often times never hitting MLS. The rest of the stuff is either way overpriced or an overall bad investment because of the waterfront quality.
Currently the price of oil is way down and this has definitely impacted real estate values in the short term on Lake LBJ. Property owners that are in the oil industry or even service areas in which revolve around the oil industry often times divest excess real estate during these tough times to assist their cash flow. The recent turbulence in the stock market has also created some unrest for property owners in other industries as well. We are already seeing some new properties hit the market but its a shame to see them getting over listed. Right now I believe there is great opportunity to buy Lake LBJ Real Estate and the only way to buy right is to start making offers.
As oil prices bottom out and begin their upward trajectory (as they always do), the money in Texas will again flow freely and the value of Lake LBJ real estate will soar. In fact, based on simple math, the demand for Lake LBJ real estate just exploded through the recent population boom in Texas while the supply of real estate stayed exactly the same. In a few years, Lake LBJ Real Estate will be unattainable in my opinion.
If you have ever thought about buying real estate on Lake LBJ, and are willing to take a chance during a micro-lull, then call me at (512) 786-1616. I have a few Lake LBJ Real Estate investment opportunities that you will like. Hire the EXPERT!
Your Waterfront Address. Our Passion!