Lake LBJ's Crown Jewel
Posted by Eric in Granite Shoals, Lake LBJ Real Estate, waterfront property on Lake LBJ on Jan 26, 2016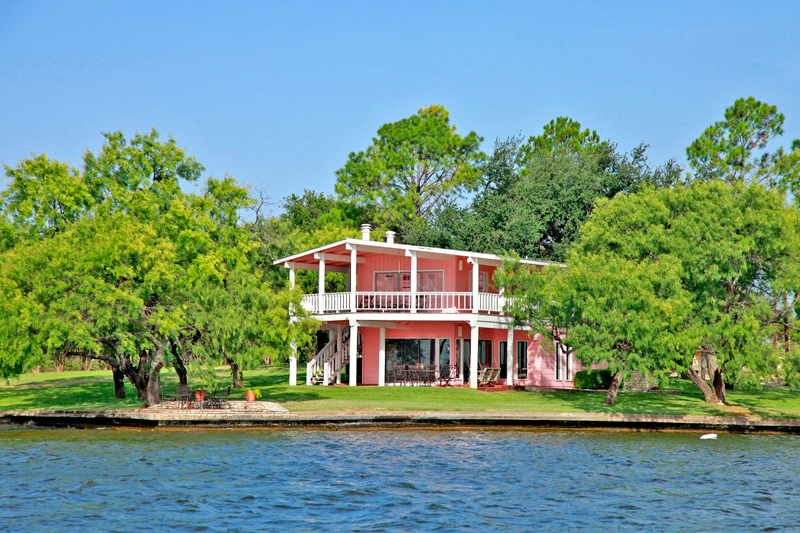 Every once in a while I get the opportunity to represent truly unique waterfront properties on Lake LBJ. 421 Hillview is a property like no other you will find on the lake or anywhere in Texas for that matter. This 1.2 acre site offers some of the most beautiful waterfront money can buy and with 800 ft of wide open, east facing frontage, it is likely you will not see another property like this come up for sale in your lifetime.
Tucked away at the end of a cul de sac, on an unassuming street in Granite Shoals, this hidden treasure will not disappoint. With mature trees, solid granite-bottom water, and large granite outcroppings that create a natural swimming pool, its tough to find a better setting and even if you did, the chances of it being available for sale are slim to none. Just like summer camp, this property feels like a special getaway where memories are made and laughter is abundant. Words cannot describe what this property has to offer and in fact when you walk it for yourself it will immediately take your breath.
The property offers a 3 bed, 2 bath summer cabin along with an additional bunk room out in the boat house complete with full bathroom and additional storage. The boat house is larger than most you see out on Lake LBJ and offers 3 boat slips with electric lifts and plenty of waverunner ramps and seating area.
While a property of this size is not for everyone, for someone looking for a true Texas gem, this is it. Contact me today for more information and to schedule a private showing of Lake LBJ's Crown Jewel.