Lake LBJ Real Estate – Granite Shoals Remodel
Posted by Eric in Granite Shoals, Lake LBJ Real Estate on Aug 21, 2012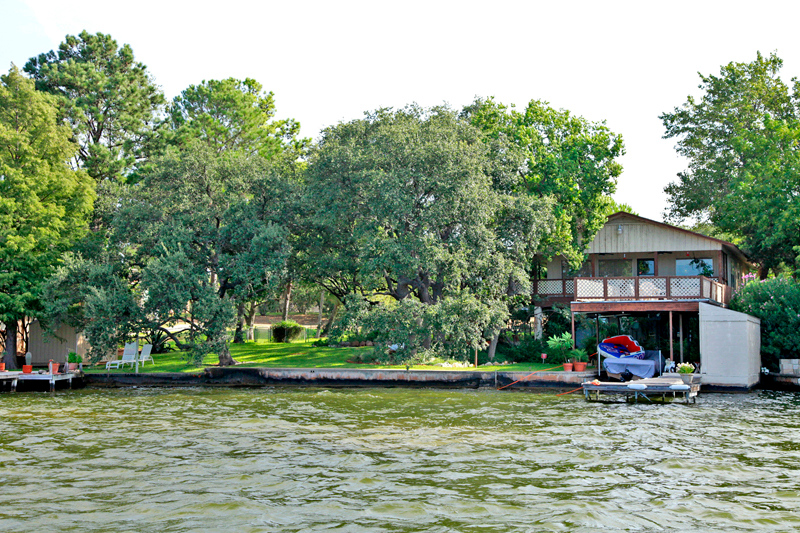 Very rarely do opportunities like this come available with Lake LBJ Real Estate. Few waterfront properties on Lake LBJ like this exist and they rarely, if ever, come available for sale. With rising prices on Lake LBJ, this property is an excellent investment opportunity for the right waterfront buyer.
Quick Stats:
3 bed, 2 bath main house- 2nd floor – 1320 Sq. ft.
2 bed, 1 bath apartment -1st floor – 660 sq. ft.
144 feet of South Facing Water on Lake LBJ
.38 acre lot in Granite Shoals
Best opportunity on Lake LBJ………..
2814 Lakeview is the best opportunity I have found on Lake LBJ in the last few years. With 144 feet of the best waterfront available on Lake LBJ, this property is hard to beat. The south west facing property stares right at the most expensive property on the lake and is perfectly shaded by the beautiful oak trees that create a bio-dome that is inhabited by beautiful species of plant life, while blocking the western sun. This home was built in 1982 and has been occupied by the original owner who built the home for his family. As you can imagine the home is in very good condition structurally but is outdated and in need of a creative eye. The fact that the property does need some updating is being factored into the extremely aggressive price.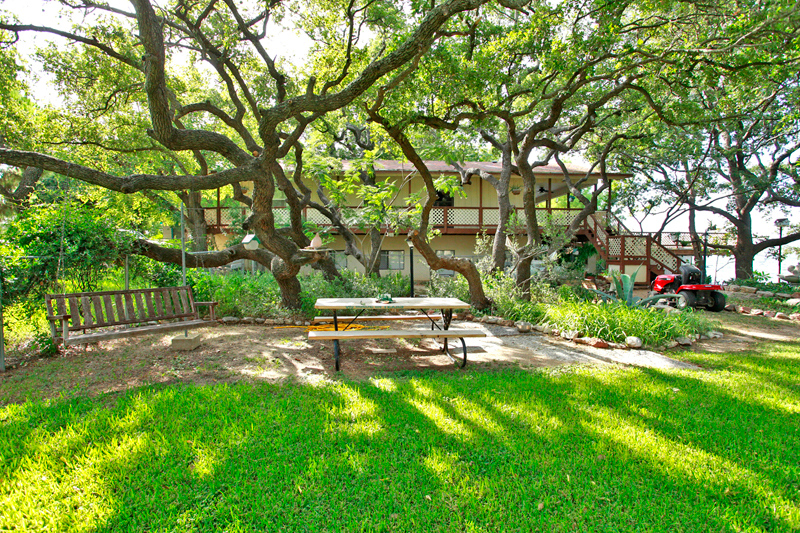 This property could be purchased and immediately remodeled with an estimated cost of 100-150k. Once this property is complete, it would be worth 900k+ in today's market. The second option would be for someone to purchase, clean up with some paint and carpet and use for a few years with a remodel later. Because the home is functional, it could serve as a great family lake house to the right buyer that could later invest more money to completely update the home and maximize its value.
The main house is a 3 bed, 2 bath very functional layout, with vaulted ceilings in the living room. Below is a 1 bedroom apartment that offers an additional living space with a bathroom, perfect for additional family and guests. The property also has a pass through garage that has two over head doors and can be accessed through the front and back of the home and offers a great opportunity for water toy storage or even a ping pong table.
Huge Views of the wide open water of Lake LBJ…..
2814 Lakeview has a wonderful wrap around porch on the second level and a roof top deck above the main boat house. As you can imagine, the views of Lake LBJ open water are incredible and as you can see the opportunities are endless.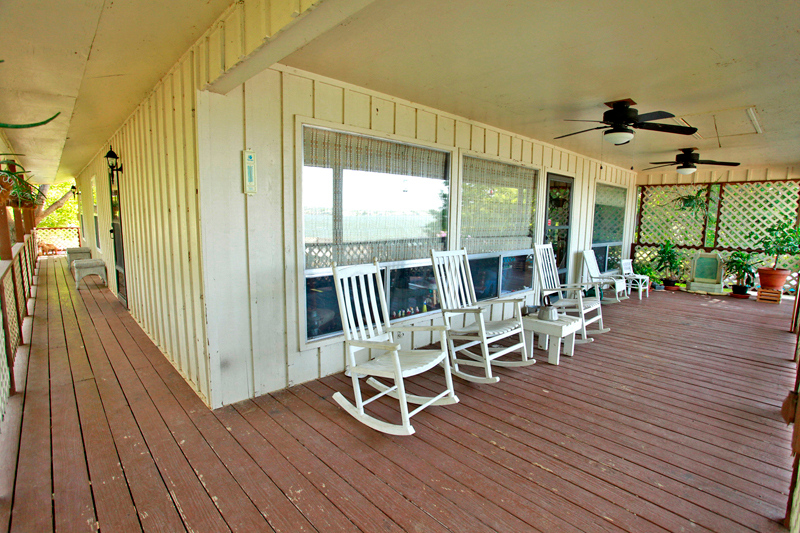 2814 Lakeview looks out into the wide open water and as you can see there is a large tract of undeveloped land, The Scarborough Ranch to the west and the most expensive property on Lake LBJ in Applehead Island directly across the main body. One must ask, why is there such a large discrepancy in value? The waterfront on this property is arguably the best on the lake!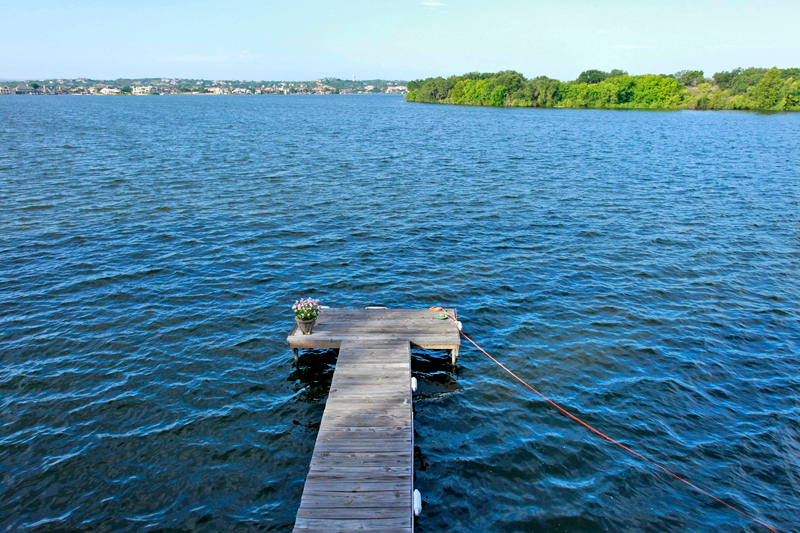 Its very rare that I find properties like this and I am so excited to market and sell this valuable piece of Lake LBJ Real Estate to the right buyer. 2814 Lakeview is special in every way imaginable. This property is not listed in the Highland Lakes MLS. If you have any questions or for assistance with your Lake LBJ Real Estate search call me at (512) 786-1515