Lake LBJ Real Estate 2012 Year End Statistics are in!
Posted by Eric in Granite Shoals, Highland Haven, Kingsland, Lake LBJ Real Estate on Jan 23, 2013
The statistics for Lake LBJ real estate for the year of 2012 are in. As you will see there was quite a bit of activity on Lake LBJ. With interest rates low and the incentive to sell property prior to the end of 2012 to avoid higher capital gains taxes really helped to boost sales of waterfront homes on Lake LBJ.
There are some great deals out there in areas like Granite Shoals, Sunrise Beach, Highland Haven, and Kingsland for the under $1 Million dollar buyer and also some very nice opportunities in Horseshoe Bay and Applehead Island for the big money buyers.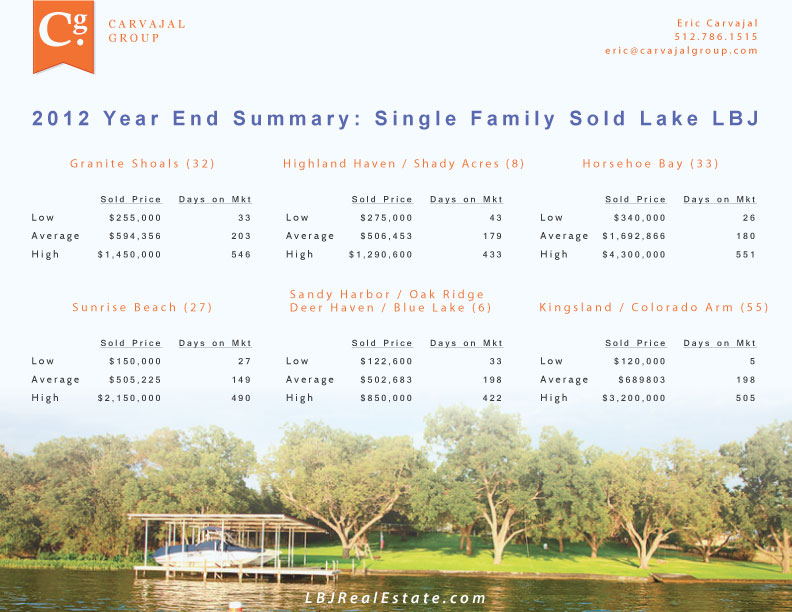 If you are looking at waterfront homes on Lake LBJ contact me today at (512) 786-1515 and let Lake LBJ's top broker find your dream home.