Lake LBJ Unique Opportunity: Kingsland Open Water
Posted by Eric in Kingsland, Lake LBJ Real Estate, waterfront homes on Lake LBJ on Mar 26, 2015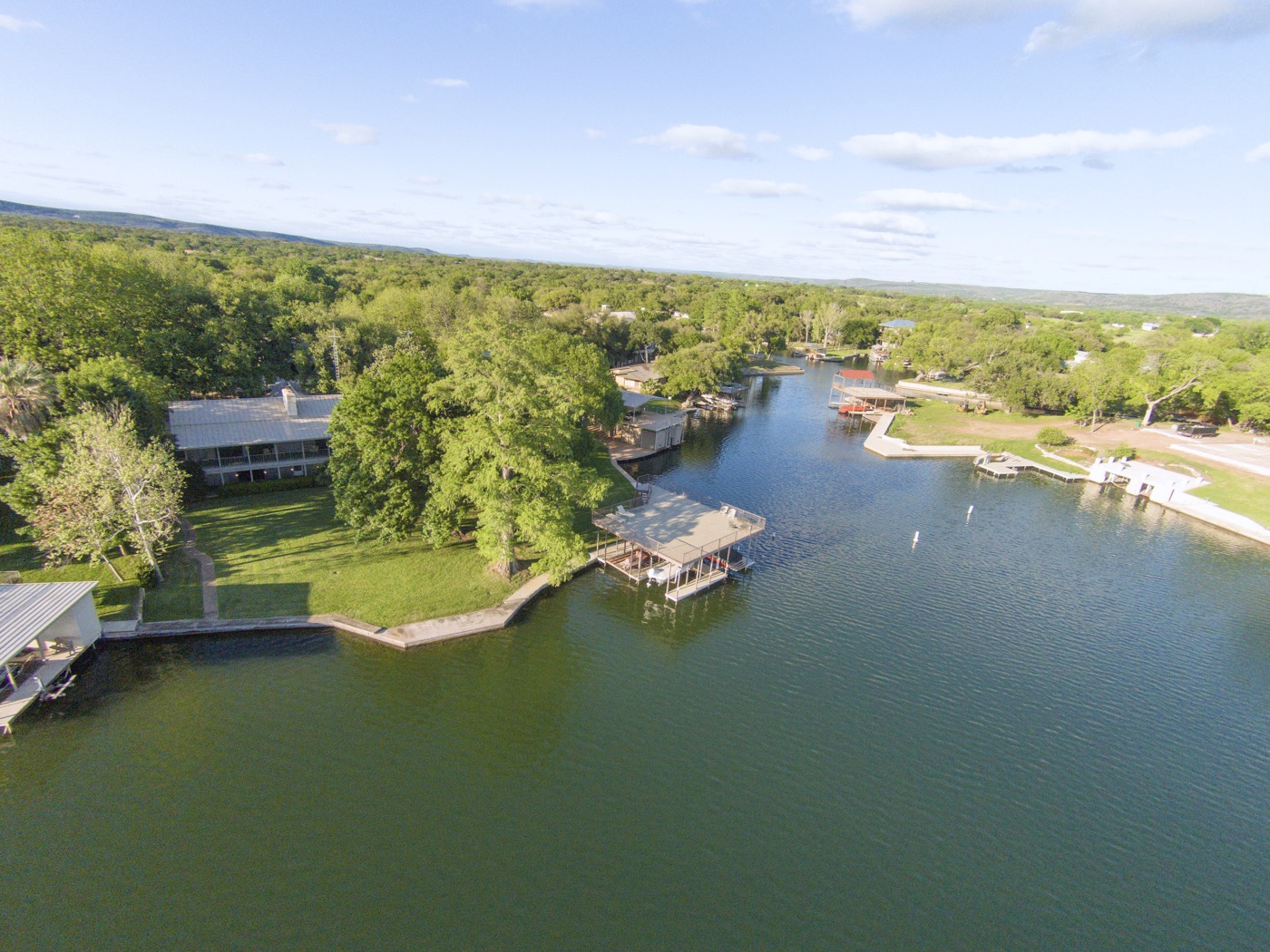 For those of you in search of a once-in-a-lifetime opportunity on Lake LBJ you have to take a look at our newest listing on Lake LBJ. 583 Crestwood is two contiguous, south-facing lots, on the Colorado arm just across from the Legends golf course in Kingsland. On one lot you will find an older home with approx. 3400 sq ft of living space, 3 bedrooms, 4 full baths and two living areas, both with fireplaces with approx 3400 sq ft in total. The home is very livable as is but could also offer great bones for a full remodel. The home has some very nice updates to work with including a newer standing-seam metal roof, updated HVAC systems and Pela wood sliding glass doors along the lakeside and in courtyard. The property is aggressively priced at $1,250,000.
On the second lot there is a newly built two stall boat house with a wave runner lift and second story roof top deck. The entire structure is made of concrete and metal and has an estimated value of approx $125,000 to replace today. Scattered across both lots are some of the biggest and most mature trees you will find on Lake LBJ. While the lots can be split, I believe the highest and best use is to keep together as one and remodel the home or tear down and build. Lake LBJ Real Estate like this is hard to come by and the property is special as one large property. The total waterfront footage for this property is approx 197 ft. Most of that is on the open water but approx 30 ft is at the mouth of a cove offering a great swimming area. The water here is also very deep relative to other parts of Lake LBJ.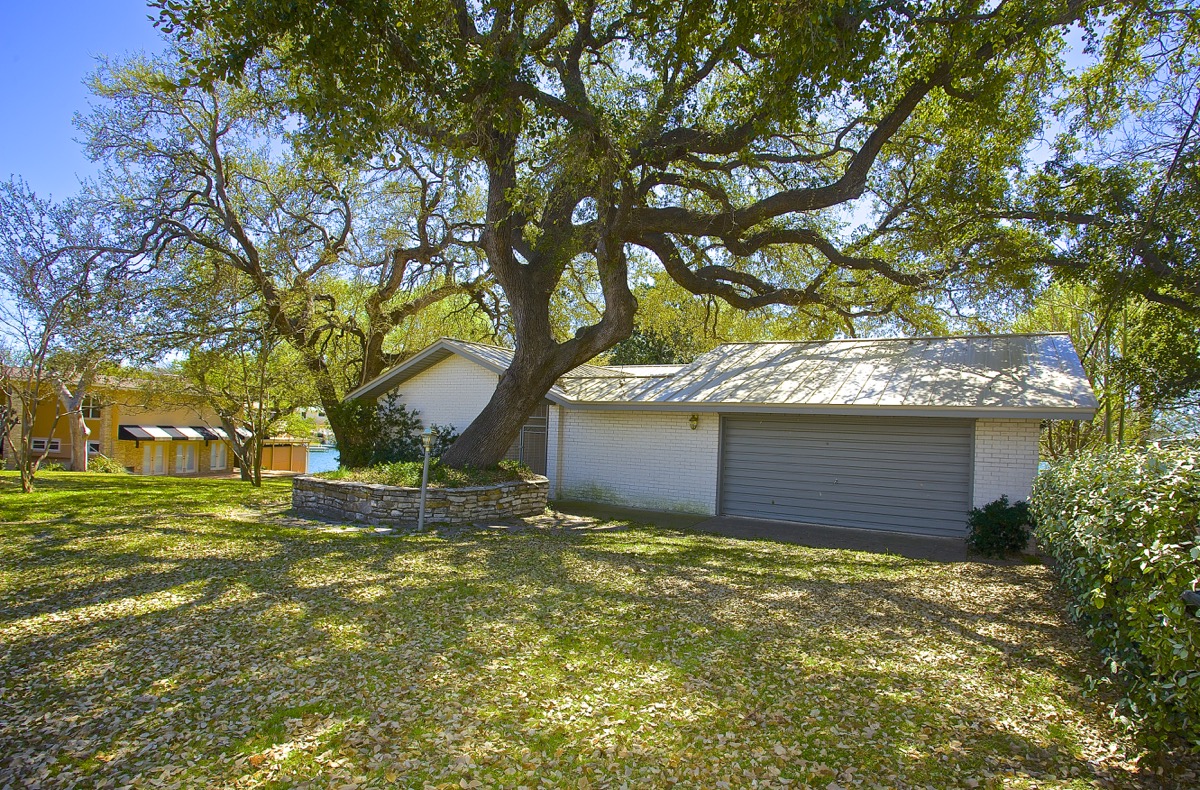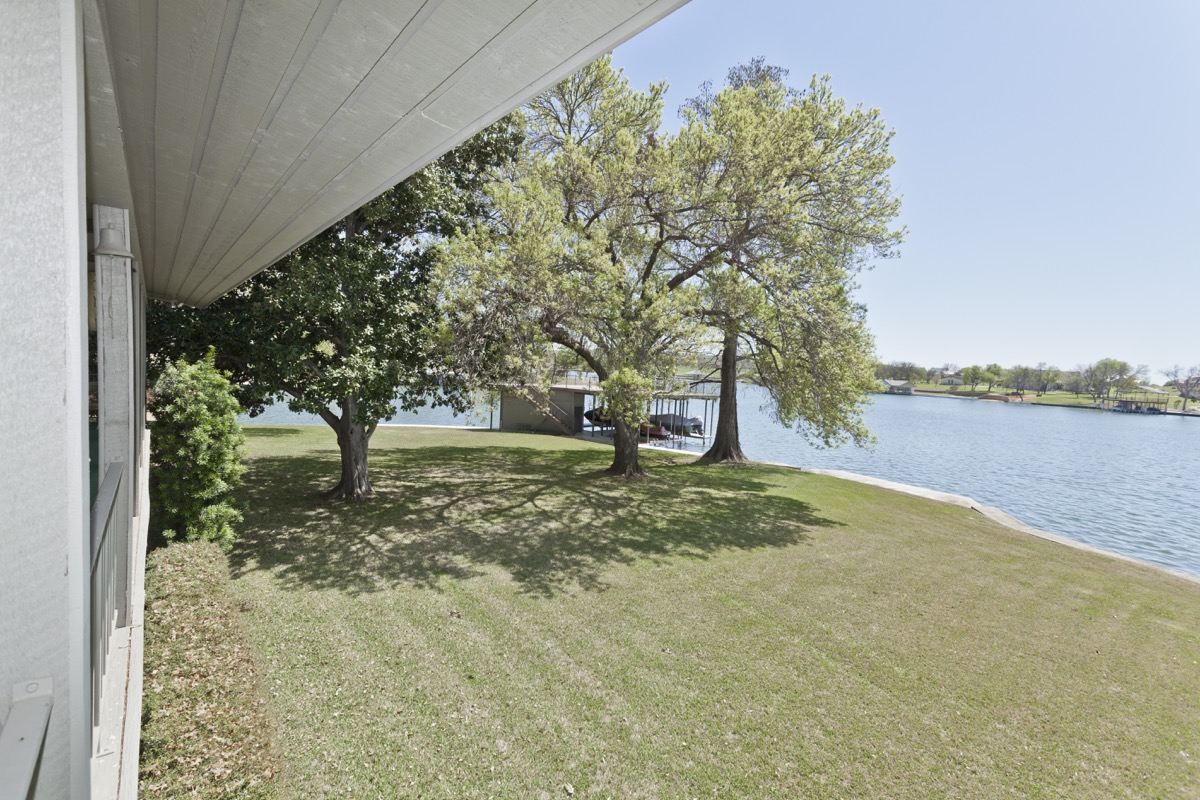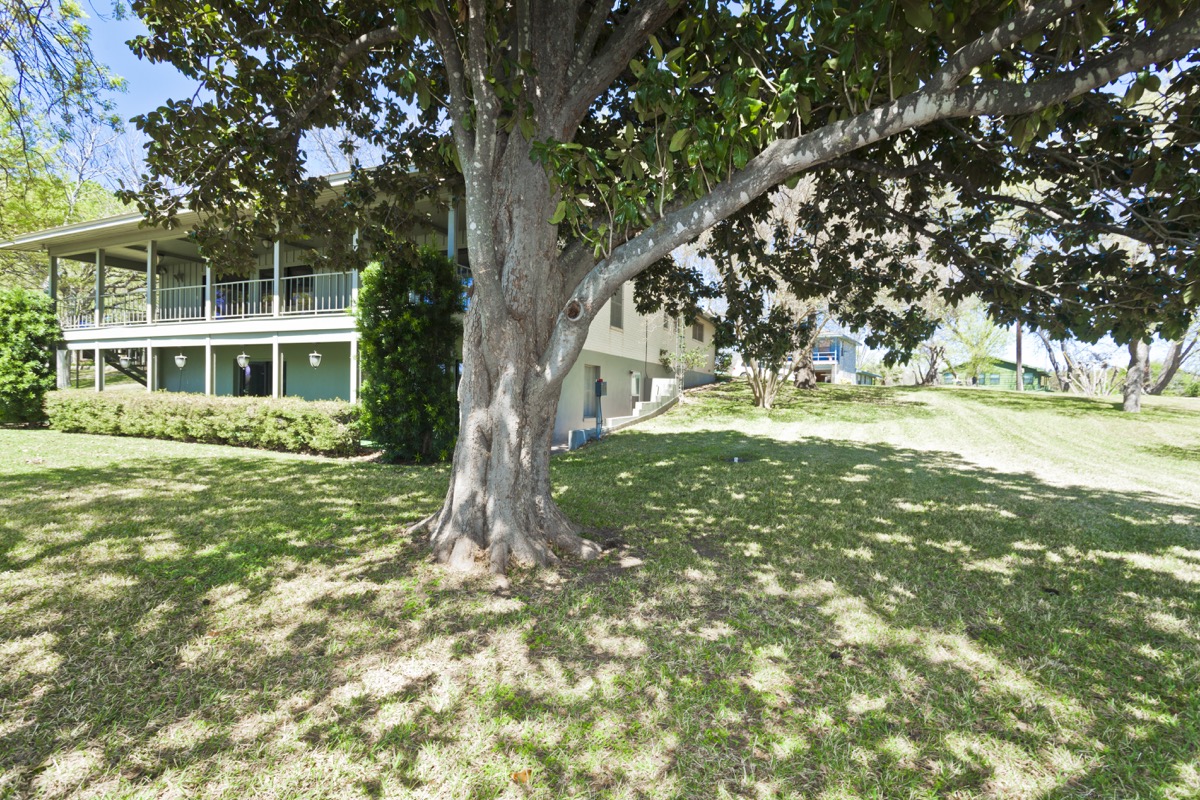 Contact me today at (512) 786-1515 if you would like a first look at this LBJ Pocket Listing or if you have more information about
Lake LBJ Real Estate
.