Lake LBJ Native wins Silver Medal at 2012 Olympics
Posted by Eric in Everything Else, Granite Shoals, Lake LBJ Real Estate, Marble Falls on Aug 13, 2012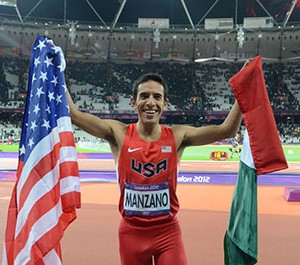 Granite Shoals native Leo Manzano wins a silver medal for the United States at the 2012 Olympic Games in London. Leo Manzano finished in second place, just .71 seconds behind the gold medal winner Taoufik Makhloufi of Algeria in the mens 1500 meter run. Thanks to Leo Manzano, the United States has it's first metal in the men's 1500m run since 1968.
Leo Manzano grew up in Granite Shoals and attended Marble Falls high school where he excelled in the sport. Leo Manzano went on to run at The University of Texas at Austin, was a four time NCAA champion and holds the school record in the 1500m run.
The city of Granite Shoals, nestled in the Texas Hill Country on Lake LBJ, recently received a grant to fund the Leonel Manzano Hike, Bike and Run Trails to be built at the Municipal complex and will contain a 2 mile and 1/2 mile public trail for the community. This type of publicity and municipal improvements is great for the city of Granite Shoals as well as investors looking to purchase waterfront property on Lake LBJ.
If you would like more information about Lake LBJ Real Estate or for assistance with your Lake LBJ waterfront home search, contact me at (512) 786-1515.