Invest with an Expert; It Matters!
Posted by Eric in Lake LBJ Real Estate, waterfront homes on Lake LBJ on Oct 23, 2015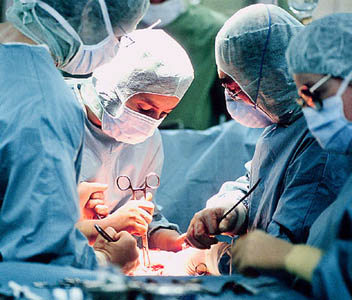 You wouldn't hire a foot doctor to perform surgery on your heart nor would you allow a veterinary to treat your child for illness. Why? Because EXPERTISE matters. Investing in waterfront homes on Lake LBJ is no different. Working with a local expert that understands the local market is super important when buying Lake LBJ Real Estate. You need someone that understands value in different properties, what happens in bad economies and good ones, and someone that actually lives on the Lake.
Do you think your waterfront real estate agent should know the lake better than you? Should they own a boat? Hopefully they have at least been out on a boat on Lake LBJ, but do you even know? I understand people like to work with friends but if your friend is not willing to refer you to someone that knows the market better then themselves are they really treating you like a friend?
Hiring a waterfront expert on Lake LBJ is critical and when you are investing hundreds of thousands of dollars, if not millions, you need to work with someone that has experience and knows how to guide you. Its important that you are represented by someone that will be honest and tell you what NOT to buy and that puts your interest over their own commission.
My family has owned a waterfront home on Lake LBJ and I have spent the majority of my life out on the lake. I know Lake LBJ like the back of my hand. I don't just sell waterfront homes on Lake LBJ but I actually own one. I sell enough real estate that I don't need you to buy something for my family to eat. I shoot my clients straight and give them brutally honest advice to help them make the best decision and sometimes that means NOT TO BUY.
Why would you allow a broker from Austin or San Antonio to represent you when buying a waterfront home on Lake LBJ? Lake LBJ is a very unique market and access to the MLS does not translate to experience. If you want to buy right on Lake LBJ, hire someone that lives on the water, understands the market and lifestyle and will shoot you straight. I want to share my passion for selling Lake LBJ Real Estate with you and help you make a sound investment in waterfront real estate. Call me today at (512) 786-1515
Hire the Expert. It Matters!