Great Brokers Do More Than Sell
Posted by Eric in Blue Lake Real Estate, Horseshoe Bay Real Estate, Lake LBJ Real Estate, LCRA, LCRA septic inspection on Jun 21, 2018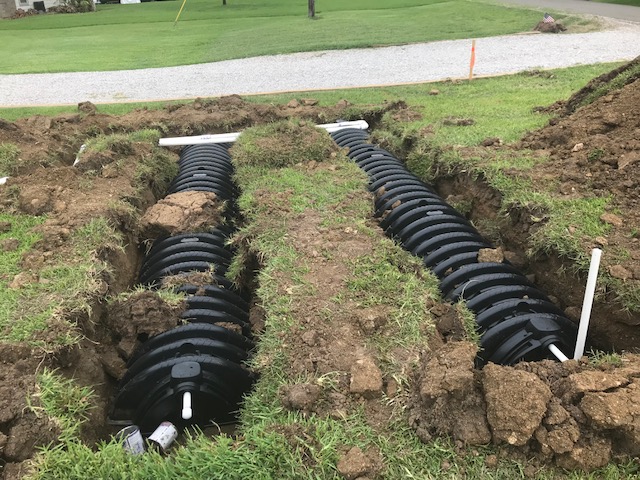 Great brokers do more than just sell real estate.  We solve problems, and often times in a moments notice in order to get deals to the finish line.  I was recently hired to a sell a property in Horseshoe Bay and two days before closing we found out that the driveway was poured over the septic drain lines and that LCRA would not approve the septic system without modification. With anxious buyers and sellers ready to close we had to act quickly in order to get this process expedited.
In less than two weeks time I was able to have the system designed, obtain a permit from LCRA and add approx 45 feet of drain line to the system.  We also had to cover the holes created by the work and get the yard landscaped for the new buyers.  For most agents this would be a very difficult task and for me it was not easy, but doable.  Due to my experience serving the Lake LBJ area I was able to tap into my connections and move my client's needs to the front of the line.  The septic system was completed, approved and today the sod will be laid to finalize the project for closing.
When you are buying or selling Lake LBJ real estate there are many unknowns and challenges that may come up throughout the process.  Its critical that you work with a Broker that is not just good at selling but also at solving problems and getting things done.  Getting to the closing table is what matters.
Before you buy or sell Lake LBJ real estate I strongly encourage you to give me a call and learn more about what all I do for my clients.  This may good and well be the biggest investment you make in your lifetime and its only prudent to hire the best!  Contact me today at (512) 786-1515 to learn more about my passion for selling real estate on Lake LBJ.