Good opportunity-507 Shorewood Circle
Posted by Eric in For Sale, Granite Shoals, Lake LBJ Real Estate on Oct 5, 2012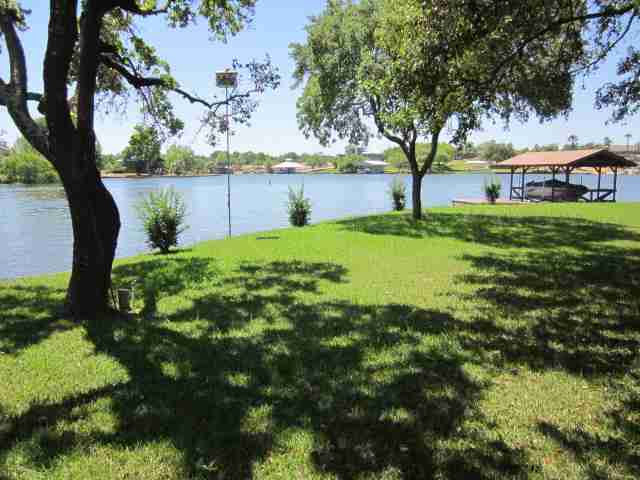 I was touring Lake LBJ real estate by boat yesterday and came across this listing at 507 Shorewood Circle in Granite Shoals. This listing caught my attention because of its waterfront footage and the trees that landscape this property. With 171 feet of cove waterfront, this 3 bed, 2 bath house offers great value at the list price of $675,000 with its additional sleeping quarters downstairs. The house was originally built on stilts (all of which are made of steel) and has since been converted to offer additional square footage below plus a very nice covered patio which would make a perfect spot for cards or a hammock on a hot summer day.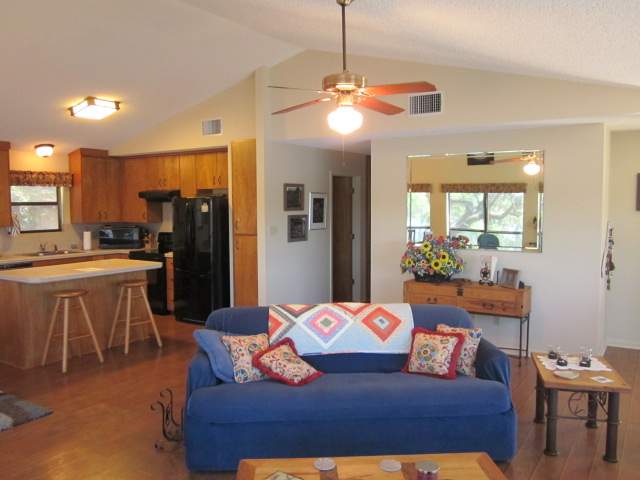 The house has an open layout with living and kitchen connected but could use some updating to get it in tip top shape. I would start with scraping the popcorn ceilings, painting the cabinets and adding new countertops. The bathrooms could be updated but are fine as is for a second home. What really sets this property apart is the amount of property. The 1/2 acre lot, which is "pie shaped" with the skinniest piece being at the street, opens up to the water which is why it has so much waterfront footage. The cove where it is located is beautiful with very calm water and would make for a great place to swim and an easy place to get the boat in and out of.
If you are looking for an affordable piece of Lake LBJ real estate, look no further. Call me today for details about this property or for assistance with your Lake LBJ real estate search!