Forever Property Under Contract, Representing Buyer!
Posted by Eric in Granite Shoals, Lake LBJ Real Estate, waterfront property on Lake LBJ on Oct 17, 2015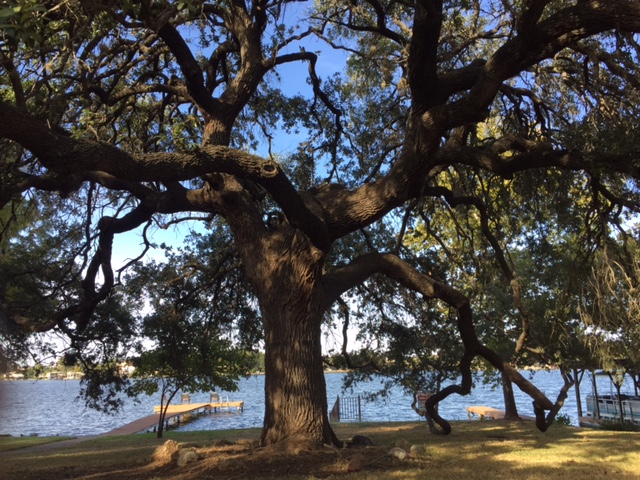 You know those really amazing waterfront properties you see in pictures? The ones with big trees and lush green grass? Those properties should be everyone's goal when searching for Lake LBJ real estate. But what many people don't realize is that those properties most likely did not look like that when the current owners purchased them. Those waterfront homes on Lake LBJ look like that today because there has been years and years of care and love that has gone in to shaping those properties into what they are today.
Today I am pleased to report that my lucky buyers got one of these "forever properties" under contract. However, this property may not look so great at first glance. In fact, it has been on the market for 172 days, originally listed at 775K and then slowly dropped to $625k. The actual sales price will not be posted in MLS until after the deal closes but lets just say my clients are getting an awesome deal here.
While this property does need a significant amount of work, the property has two of the biggest oak trees you will find on Lake LBJ along with cypress, pecan and numerous other trees scattered throughout the property. This property is a true gem, and while it may not look like it now, with some love and TLC you will soon see what I am talking about.
If you have ever considered looking at waterfront homes on Lake LBJ, or need assistance with your Lake LBJ Real Estate Search, let me guide you every step of the way to finding your Forever Property. Hire the Lake LBJ waterfront expert by calling (512) 786-1515