LBJ Flood Resource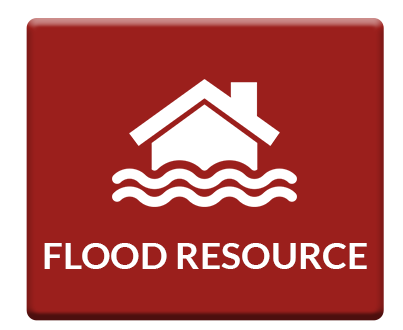 CR307  at the Slab Open
From Llano County Commissioner Peter Jones:
Good News. The Texas Department of Transportation (TXDOT) today opened CR307 across the low water crossing at the slab on the Llano River.
This will give access to cross the Llano River at Kingsland and provide a shorter alternate route for all.
I do remind everyone that CR307 is an open range road on sections of this county road and livestock are free to roam on this road. I urge all who drive this road to be cautious and slow down for their own safety and those of the livestock.
The 2900 bridge is in its' 8th day of construction of the 150 day plan to complete.
Drawdown will allow lakeside property owners to clean up flood debris and work on damaged docks
Nov. 5, 2018
The Lower Colorado River Authority will lower lakes LBJ and Marble Falls for about eight weeks in early 2019 to assist lakeside property owners recovering from recent historic flooding along the Colorado and Llano rivers.
The drawdown will make it easier for residents to remove debris and maintain or repair docks, retaining walls and other infrastructure.
"We were not planning to lower Lake LBJ again this soon because it was just lowered in 2017, but after the flood it's clear property owners needed an opportunity to remove debris and repair their property," said John Hofmann, LCRA executive vice president of Water. "We are hopeful the drawdown will assist in flood recovery and help get 2019 off to a good start."
The drawdowns for both lakes will begin Sunday, Dec. 30, and will conclude on Saturday, Feb. 23.
LCRA will lower Lake LBJ about 4 feet, from its normal operating range of 824.4 to 825 feet above mean sea level (feet msl) to a range of 820.2 to 820.8 feet msl. The lake will be lowered about 1 foot a day for four days beginning Dec. 30.
Lake Marble Falls will be lowered about 7 feet, from its normal operating range of 736.2 to 737 feet msl to a range of 729 to 730 feet msl. The lake will be lowered about 1 foot a day for seven days beginning Dec. 30.
A permit is not required for dock repairs on lakes LBJ and Marble Falls during the drawdown, but all work must comply with LCRA's Safety Standards for Residential Docks on the Highland Lakes. Maintenance, dredging, debris removal and repair work on existing retaining walls during the drawdown can be performed under LCRA's permit with the U.S. Army Corps of Engineers, but the work must be registered with LCRA before it begins. Registration forms are available:
Online at lcra.org/lakelowerings
By calling LCRA Water Quality Protection at 512-578-2324.
In person at the LCRA Western Maintenance Facility, 2643 Wirtz Dam Road, Marble Falls, from 9 a.m. to 12:30 p.m. and 1:30 to 3 p.m. Monday through Friday.
Burning debris in the lakebed is not allowed.
For more information on work allowed during the drawdown, visit lcra.org/lakelowerings or contact LCRA Water Quality Protection at 512-578-2324.
*** 2900 BRIDGE UPDATE from TXDOT ***
Construction of the 2900 Bridge is underway with an expected completion date of April 2019.  Construction crews will be working around the clock to get this project completed as soon as possible.  There was a ground breaking ceremony in Kingsland held on 11/9/2018 to commemorate the starting of construction.
Llano County Flood Information can be found on their website
Meal Assistance
Highland Lakes BBQ Meal Assistance
-Meals in quantities of 50 for first responders, community groups, and charities
(512)677-4839
Recommended Vendors and Contractors
Below is a growing list of resources/recommended vendors for those affected by the floods.  We encourage everyone to start with local contractors first.
If you or someone you know would like to be added to the list please email Mackenzie

carvajalgroup

com
If you have a project and don't know exactly what you need or where to start please give me a call/text with your address and I can go by and have a look and point you in the right direction – Eric Carvajal (512) 786-1515
Here is a link to tips from the Hill Country Builders Association on hiring contractors for flood cleanup
HCBA Tips on Hiring Contractors
Demolition and Muck out
Garrett Gray, Builder (***Local)
Interior demolition, trash out, clean up and rebuild
(512)809-8753
Neom Construction
Full service flood mitigation and rebuild
(512) 694-9273
Billy Kelly (*Local)
Debris removal, demolition, haul-away, smaller jobs
(512)745-6686
Honey Do Crew catastrophe management
Turn-key flood mitigation
(512) 516-2382
Rise Up Refuse
Demolition and clean up
(254)644-4008
Andrew Mattingly
Demolition and clean up
(325)248-5561
Cleaning (Interior)
Vicky's Cleaning Service  (*Local)
830-265-9093
We can help with interior house cleaning
La-Ti-Da/The Rug Queen (*Local)
(830)693-3700
Esmeralda Esparza
(512)803-9089
Bill Foulds, Deep Eddy Rug Cleaners
Cleaning (Exterior)
Clear View (*Local)
Window Cleaning/Power Washing
(830) 265-9187
Boat Beautiful Mobile Detail (*Local)
Exterior Power washing and boat cleaning/detailing
Andrew Hayslip
(512)963-3290
Heavy Equipment Contractors
BW Construction – Bill Wier (*Local)
Heavy equipment contractor, excavation
(830) 220-0312
Brandon Guthrie
Heavy equipment/contractor
(512)755-7094
Judd Osborn (*Local)
Debris removal and skidsteer services. Excavator equipped ability to dredge and clean boat slips.
judsonosbourn

gmail

com
General Contractors
Garrett Gray, Builder (*Local)
Full service General Contractor – flood mitigation, boat dock repair/rebuild, new construction, remodel, rebuild
(512)809-8753
Double T Builders -Tom Slavin (*Local)
Builder/General Contractor
Neom Construction
Full service flood mitigation and rebuild
(512) 694-9273
Ryan Guthrie
General Contractor
(512)508-0364
Rudy Gilleland
(210)430-0935
MS Marshall Construction LLC
(325)388-3689
Painting
Fresh Coat – Sarah Ross (*Local)
Painting and minor sheet rock repair
(512) 787-2379
Boat Towing
Judd Osborn –  (*Local)
judsonosbourn

gmail

com
Marshall Marine – Large and small jobs (*Local)
**Crane Truck available
Sunrise Beach Marine Service -Floating Watercraft (*Local)
325-388-8166
Eric Hibler
830-385-1032 (cell)
Laine
830-798-4150 (cell)
Chapman Docks (Large and small jobs)
KT Waterfront  (Large and Small Jobs)
Bay Marine
(325)388-6900
Lost & Found Watercraft
VIN Lookup – Texas Parks and Wildlife
https://apps.tpwd.state.tx.us/tora/jump.jsf
Facebook group – "Lost Boats on LBJ"
Lost & Found – Other Items
Facebook group – Highland Lakes 2018 Flood Lost and Found
Construction
G. Gray Services
Garret Gray
https://www.ggrayservices.com/
(512) 809-8753
Double T Builders (Tom)
https://www.doublethomebuilders.com/
Showcase Builder
Ryan Haberer
H3 Construction – John Hamilton
(830)613-1186
Hallmark Mitigation and Construction
(832)777-1525
Lake LBJ Boat Towing & cleanup
(281)798-6401
Repair Services
Kevin Judd, Personal watercraft repair and recovery
juddski.com
(512)966-5429
Insulation and Garage Door Repair/replacement (Local)
31-W Insulation
Stephen Lusby
(512) 596-7143
Interior/Exterior Painting
Anita Sharp
(325)248-5804
anitasharp1975

gmail

com
RH Marine Construction
Hydraulic & cable boat lift installation and repair
Haley and Robert Coffey
(325)423-0533
J&B Home Services – Garage Door repair, blinds
(512)298-1292
Jandbhomeservices

gmail

com
Joel Esparza, Plumber
(512)552-6372
Honey Do Crew Catastrophe Management
(512)516-2383
Shoreline RV and Boat Repair
(512)251-1200
www.shorelineboatandrv.com
Wheeler Auto and Marine – Boat Recovery/Repair
(830)637-9980
Jim Mundy, Masterpiece Paint and Remodeling
(512) 525-1918
Fresh Coat Marble Falls FreshCoatPainters.com/Marble-Falls
830-613-3539
Air Conditioning
Equipment Mechanical Services (EMS)
Wayne's Air
Williams Air
(803)637-9473
Miscellaneous Volunteers (Feel free to call them for specific needs)
Paul and Andrea Richter
(210) 789-7733
Carey and Dave Hildebrand
(210) 878-5692
Church Aid
First Baptist Church Marble Falls
901 La Ventana Marble Falls
(830)693-4381
https://docs.google.com/forms/d/e/1FAIpQLSeSZl-eKcBNXVUZjAqOj5SQlwKvZqc8bf6bR03t5aOopnwPmg/viewform?fbclid=IwAR2Auh2Qs22it_gEe1I9Pe9OufssHtGSM-maglBJsIyvrnEeMV0mwRZ79Gc
Catholic Relief Services will be in Llano & Kingsland to offer disaster relief:
Llano
Mon & Tue (Oct 22-23)
8 am to 8 pm
Llano Event Center
Kingsland
8 am to 8 pm
Kingsland Community Center
Lake Shores Church in Marble Falls
(830)637-7066
First United Methodist Church – Central Donation Collection Point
1101 Bluebonnet Dr. Marble Falls
(830)693-4341
Kingsland and Marble Falls Churches of Christ have supplies, food, and clothing incoming this week. This page will be updated as more information comes available.
Multi-Agency Resource Center
Bring an ID and proof of residence to one the following locations:
Kingsland: Wednesday and Thursday from 8am-8pm at the Kingsland Community Center.
Llano: Monday and Tuesday at Llano County Rodeo Center 8am-8pm
Immediate financial assistance, gift cards, supplies, and other resources available as well as help to navigate insurance issues, how FEMA works, and how to be prepared moving forward. If any further questions please contact me. Stay tuned; Much more to come in our efforts to bring relief to victims through the unified front of churches in our area.