Family Style Investment
Posted by Eric in Everything Else, Granite Shoals, Lake LBJ Real Estate on Sep 22, 2012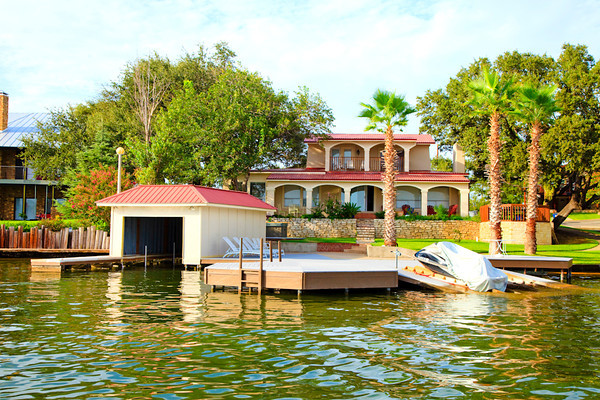 15 years ago my father purchased a waterfront home on Lake LBJ as a place for our family to spend time together and enjoy the lake. Without realizing (or maybe he did), he was actually making an investment that would benefit our family in so many ways. Without even knowing it he was making an investment that would shape who we are today.
For the Carvajal family our home is a place of family gathering. With kids in all different parts of Texas and even the US it was always a place where we could meet. Growing up it was a place of innocent summer fun with family and friends. We spent countless days out on the boat or waverunners, and many nights fishing off the dock. We shared many meals together inside and out, and had coversations in both spanish and english. Lake LBJ was always a place where our Costa Rican family would come to when they visited this country. It is a place we head to after summer camp, and yes the grandkids are still going to the same camp we did as a kid.
Lake LBJ was also an investment in my father's retirement. The property was purchased 15 years ago and slowly paid down over time. We made upgrades along the way, a few small additions and improvements and changed the paint color a few times. Without really seeing it happen, the lake house on LBJ became an investment that will help my mother and father retire one day. It is an valuable investment that they can leave to the family to continue on and enjoy for many a summers to come.
Lake LBJ has also become a way of life for me. With my father making an investment in Lake LBJ real estate it is very unlikely that I would be selling real estate here like I do. His investment in a waterfront property helped me to see the lake from a different perspective. It was because of this property that I fell in love and became so passionate about Lake LBJ real estate. Its this same house that gives me a place to stay when I am selling and it is this property that I believe will help me to take care of my own family and even my parents for years to come.
In the beginning, my father had no idea that so much good would come from a single investment but looking back its very easy and obvious to see why this worked out the way it did. When purchasing waterfront property on Lake LBJ we cannot ignore the fact that this should be an investment in your family. If you are not going to use it or maximize it there will probably be a day when you are tired of having it and it will be a burden. But if you use it, enjoy it, and live it, it will be so much more to you and your family.
If you are looking for assistance making a family investment in Lake LBJ real estate, give me a call at (512) 786-1515. Let me share my passion with you!