Eagle's Point on Lake LBJ
Posted by Eric in Blue Lake Real Estate, Horseshoe Bay Real Estate, Lake LBJ Real Estate on Dec 6, 2017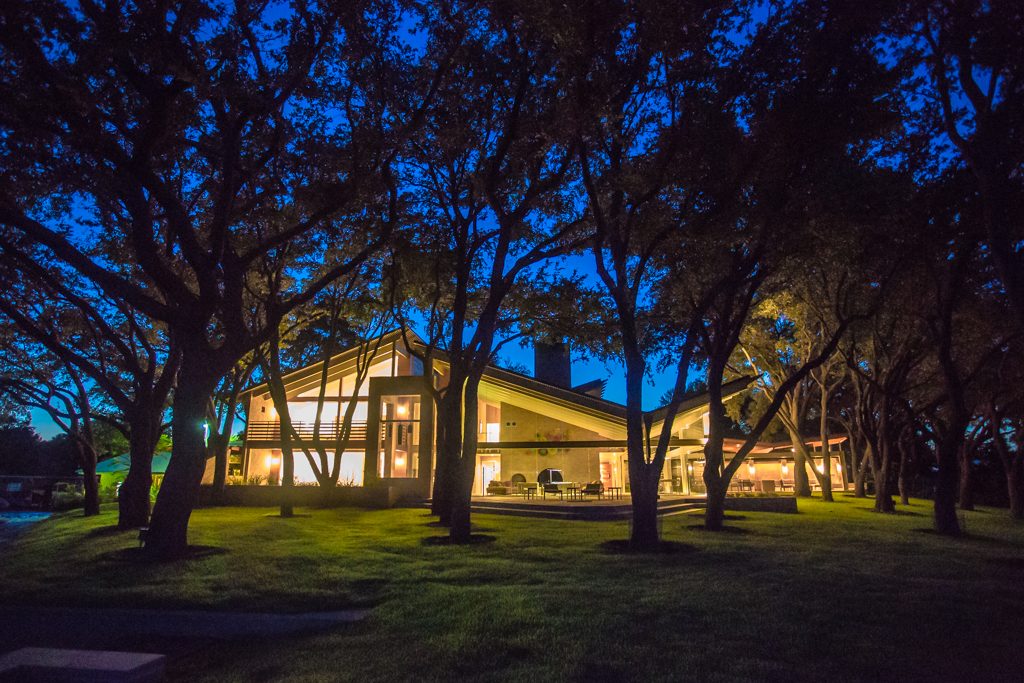 If you are looking to invest in a choice piece of Lake LBJ Real Estate, that I believe has tremendous upside you should take a look at Eagle's Point on Lake LBJ (3912 Pack Saddle).  Here are X reasons you don't want to overlook this incredible opportunity:
For starters this incredible waterfront home on Lake LBJ is located in Blue Lake Estates, Lake LBJ's most desired neighborhood and also the closest part of Lake LBJ to Austin and San Antonio.  The neighborhood features waterfront parks, tennis courts and a 9 hole golf course and all the roads in the community have recently been rebuilt.  Blue Lake Estates is also located in the city of Horseshoe Bay, Texas but outside of the main resort.

Eagle's Point is a very choice Peninsula on Lake LBJ with over 400 waterfront feet with very deep water at the water's edge.  The property jets out into the main body of the lake offering incredible privacy and some of the most panoramic views I have ever seen.  The lot is completely covered with live oak and cedar elm trees and looks out to Applehead Island and the undeveloped Scarborough Ranch (one of the last untouched tracts on the entire lake).  The property faces south-east which provides for beautiful sunrises, afternoon shade and a great summer breeze off the lake.

If you like architecture and design then you will LOVE what Webber + Studio did with 3912 Pack Saddle, aka Eagle's Point.  We are not quite sure as to the original age of this home but in 2007-2008 the owners did a complete rebuild of this iconic lake house, keeping some of the dramatic architectural features while rebuilding and replacing the components of the house.  Whats left is a a true work-of-art using only the materials and finishes that stands in a class of its own.

Eagle's Point offers 6 bedrooms, 4.5 baths, 3 indoor living areas and a incredible outdoor living/kitchen area along with 3 total fireplaces, a built in fire pit and stainless steel hot tub.  The total square footage is 5330 sq ft but because of the way the house is laid out it feels like a luxury retreat offering plenty of room to gather while allowing visitors and guests to spread out and enjoy the property.  The grand kitchen features a very long Onyx center island, breakfast area and the one-of-a-kind dining room seats 14

No other property on Lake LBJ offers the lake views that Eagle's Point does.  With floor-to-ceiling, sound proof glass the home provides 270 degree panoramic views like you have never before seen.  In fact, while the pictures of this luxury home on Lake LBJ are impressive they do not do it justice.  When you are standing in the home the water looks superimposed as it comes right inside the living room.
If you are in the market for a choice, waterfront tract on Lake LBJ that checks all the boxes Eagle's Point cannot be ignored.  This unique offering is one that won't last and provides an opportunity to own the #1 property on Lake LBJ for many reasons.  Contact me today for assistance with your Horseshoe Bay Real Estate search or to schedule a private tour.  I look forward to hearing from you