Algae on Lake LBJ?
Posted by Eric in Granite Shoals, Helpful Topics, Lake LBJ Real Estate on Aug 16, 2012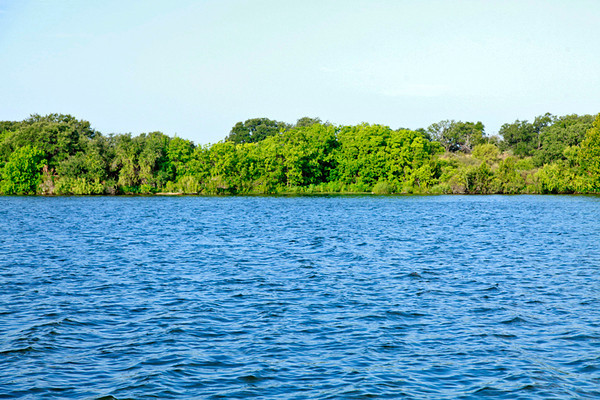 I beg to differ! On Tuesday, KVUE news out of Austin ran a story about Lake LBJ having a problem with Algae. A local source told me about the story so I tuned in to watch. Interestingly enough the story was pretty bad and had no facts about any increase in Algae. They interviewed two people in the ad, one of which was a fisherwoman that said she occasionally gets her hooks stuck in the algae and another that works at the local marina who said there have been some people (not a lot or many) that get Algae stuck in their motor.
Being that I am out on Lake LBJ every single week scoping out real estate and/or enjoying what Lake LBJ has to offer, I believe I have a right to have my opinion heard. The ad made no mention of any affect on wildlife and in fact, Lake LBJ is as beautiful as ever. Because central Texas has received more rain than last year the lake looks very green. Yes the hot summer causes some weeds and plants to grow in the water but we, by no means have a problem on Lake LBJ.
In fact, the market for Lake LBJ Real Estate is booming and there are some incredible deals to be had on the water. These properties are moving quickly and not lasting long on the market when they are priced right. Areas like Granite Shoals have some of the best properties available and these properties can be bought at the right price.
If you are looking to make an investment in Lake LBJ Real Estate, contact me at (512) 786-1515 and let Lake LBJ's top broker show you around!