About Us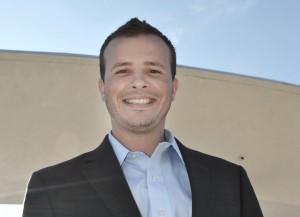 Eric Carvajal was born in Galveston, Texas but spent most of his childhood in San Antonio. He moved to Austin to attend the University of Texas where he obtained an undergraduate degree in business administration and a master's degree in professional accounting. He began his real estate career at the early age of nineteen and has since established himself as one of central Texas' premier real estate brokers.
Eric currently owns a home on Lake LBJ and has spent the past fifteen summers on the lake. His knowledge and love of Lake LBJ gives him an advantage to selling lake front property. When Eric is not selling real estate he spends all of his free time enjoying this special place! He believes that the combination of technology and real estate services is the key to success in today's market.
Eric Carvajal

Email: EricCarvajalGroupcom

Phone: 1-512-786-1515

The Carvajal Group

2217 Hancock Drive

Austin TX, 78756
Using cutting edge technology to share information via the web and social media outlets allows him to connect with more buyers and sellers, gaining maximum exposure for his clients. However, Eric understands that real estate is about real, face to face relationships and this is his core focus.
Using technology Eric networks and meets new people online and then immediately works to begin an offline relationship. This unique approach differentiates Eric from other real estate professionals.
Contact Eric Carvajal today and let him share his passion with you!