A Narrowing Window of Opportunity on Lake LBJ
Posted by Eric in Everything Else on Aug 1, 2014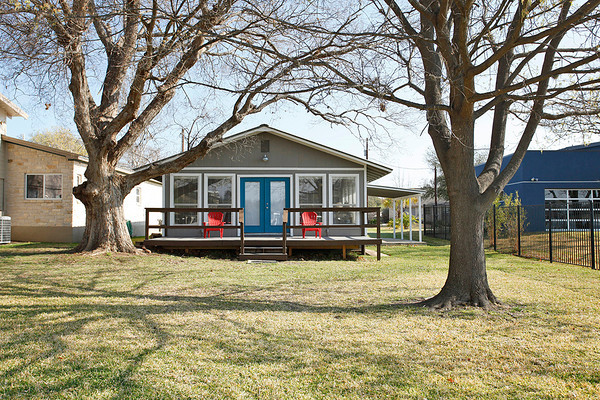 This summer has been one to remember for Lake LBJ real estate and there are no signs that the market will be slowing down any time soon. Inventory levels are low, demand is high and prices are on the rise for Lake LBJ real estate. If you have ever considered owning a waterfront home on the lake, you might want to make a move before these properties become unattainable.
So what is causing the real estate boom at Lake LBJ?
First off, when you consider that every major city in Texas has exploded in growth and population since the downturn you might understand just why Lake LBJ real estate is so hot. This one-of-a-kind vacation destination is considered one of the most beautiful getaways Texas has to offer so it's no surprise that more people in Texas means more people desiring Lake LBJ. It also seems that post economic downturn many families are choosing to vacation closer to home and Lake LBJ is an ideal spot for just that!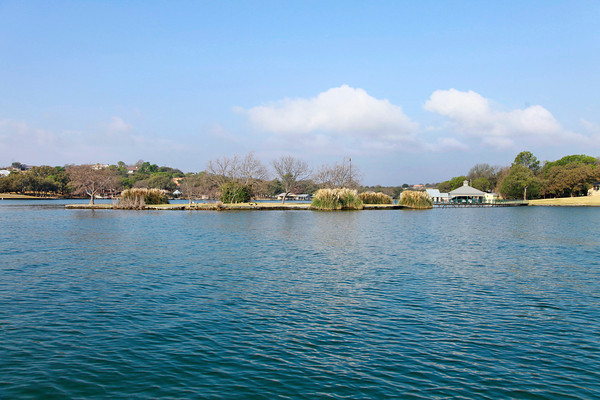 You may have also noticed that the Texas economy has not only recovered but is experiencing tremendous growth. Energy and Technology are leading the charge for Texas' record-setting job growth, which has naturally spilled over into the real estate and construction sectors. This healthy economic environment means more people have more money to invest in real estate, also contributing to the increase in demand for Lake LBJ real estate.
Rising fuel prices are also playing a vital role in this real estate boom at Lake LBJ. If you recall, $4 per gallon was considered an absurd price for fuel but now it has become a new standard. According to consumer energy reports, the price of fuel (per gallon) increased from $1.03 in 1998 to $3.53 in 2011, an almost 343% increase in 13 years. Because fuel is our primary source of energy, the increase in price is reflected in the price of nearly every product we buy, including construction materials and processes. Because the cost of construction has increased greatly, the price of real estate has naturally increased as well, as replacement cost alone is much higher today than it has ever been. Many homes at Lake LBJ can still be purchased at less than what they would cost you to build today, but not for long.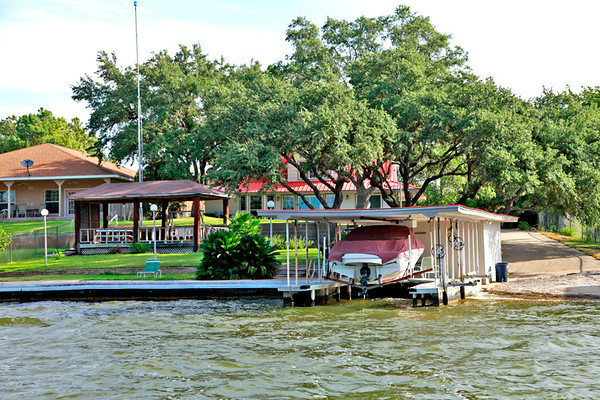 The drought in Texas is also playing a significant role in the current Lake LBJ real estate market. With other Texas lakes, like Lake Buchanan and Lake Travis approaching all-time low water levels, the demand for waterfront property on a more stable body of water has become increasingly more important. Property owners on the lakes that have been negatively effected by the drought are learning first-hand about the importance of a constant level body of water. Buyers across Texas have heard the horror stories of homes that were once waterfront now being bone dry and nearly impossible to sell. With the completion of the new power plant on Lake LBJ, the water levels on Lake LBJ have never been more protected, even in harsh drought conditions.
Lake LBJ is one of the most beautiful bodies of water in Texas and an ideal location for fun in the sun. The picturesque Texas Hill Country provides a surreal backdrop for this large body of water-6,534 acres to be exact- where fun for the whole family is abundant. Lake LBJ is perfectly situated in central Texas with good proximity to major Texas cities such as Houston, Dallas, San Antonio and Austin and with one of the nation's largest private airports, the area can be easily accessed from anywhere. Multiple, first-class golf courses draw a nice crowd and with the completion of the new Scott and White Hospital in Marble Falls, the area is destined to become the primary place of residence for many.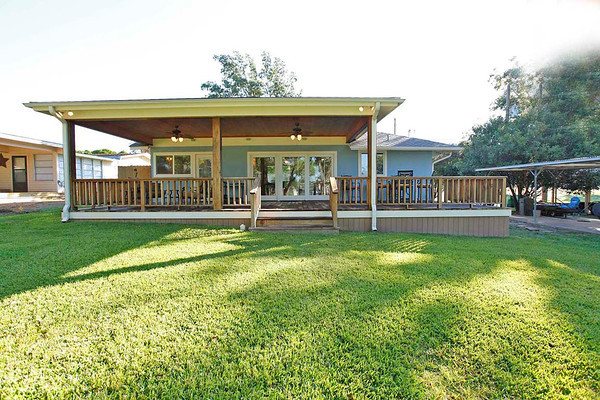 It is no secret that Lake LBJ is one of the finest bodies of water in Texas and with so many positive influences impacting the demand for area real estate, the Lake LBJ boom is no surprise. Prices are on the rise and demand increasing. If you have ever considered owning a piece of waterfront property on Lake LBJ, it may be time to make your move.
For more information on Lake LBJ Real Estate, contact me today at (512) 786-1515