4 Reasons to use The Carvajal Group for Lake LBJ Real Estate!
Posted by Eric in Granite Shoals, Lake LBJ Real Estate, Resources on Nov 5, 2012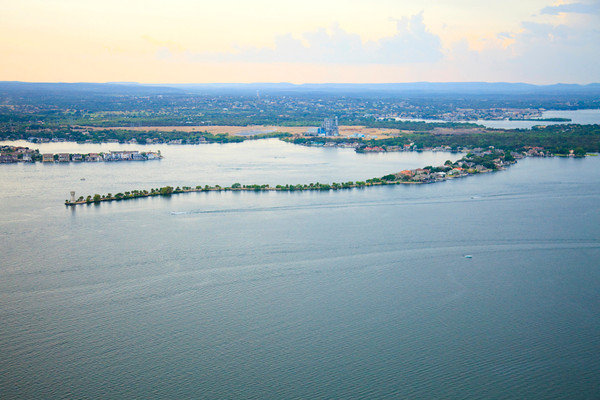 Below are four reasons why The Carvajal Group, LLC is your "go-t0" for Lake LBJ real estate
1) Our website, www.LBJRealEstate.com is the most comprehensive waterfront search on Lake LBJ. There is no better way to search for Lake LBJ real estate and we are constantly tweaking and perfecting the site to make it easier for waterfront buyers on Lake LBJ to find homes for sale. Users can search by areas (Granite Shoals, Highland Haven, etc.) or by waterfront types (Cove, Open water, channel). We have also developed very specific area information with detailed facts, photos and available properties for sale readily available.
2) No one works harder for their clients. Eric Carvajal is passionate about Lake LBJ real estate and he spends every day possible out on his boat cruising the lake, scouting out new properties on Lake LBJ. When his clients are interested in a given property he immediately goes by water to research the home, insuring depth of the water, accessibility with a boat, sun rise/set direction, etc. Because he lives and breathes Lake LBJ you want to talk to Eric Carvajal before purchasing Lake LBJ real estate
3) Marketing is Eric's bread a butter. He was recently written up in the Texas Realtors magazine for his creativity using direct mail. Eric Carvajal has also spent a significant amount of time traveling the country teach real estate professionals how to market in today's competitive environment using facebook, twitter, blogs and the web. If you are looking to sell your home, Eric won't just stick a sign in the yard and post your property in MLS. Eric Carvajal will sell your waterfront home on Lake LBJ!
4) Experience matters to Eric Carvajal. Eric Carvajal has been selling real estate for 10 years now and has operated his own brokerage for 7 years. We believe that our "small shop" environment allows us to do things differently as we remain light on our feet so we can adapt and change. We have our own in house web developer and a staff of assistants and marketers that help us sell more Lake LBJ real estate for more money than any broker on Lake LBJ.
If you are considering the sell of your Lake LBJ real estate, give me a chance to interview for the job. I am confident you wil be more than satisfied with what I have to offer!