2504 Belaire East – New Price $599k
Posted by Eric in Granite Shoals, Lake LBJ Real Estate on Jun 27, 2013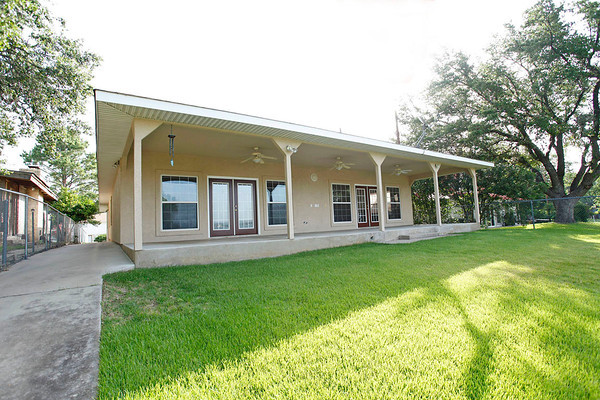 If you are looking for the perfect lake house, look no further! 2504 Belaire East is the perfect waterfront investment and at the new price of $599k, this becomes one of the most attractive deals on Lake LBJ. This single story waterfront home is 2161 sq. ft., 3 bed, 2.5 bath plus additional bunk room/office with a 988 sq. ft. heated and cooled garage. The house hits up on a very nice lot with 60 feet of perfect Lake LBJ, granite bottom water. The home is tucked just inside a small cove and with this location, the new owner will enjoy the best of both worlds: open water views with cove protect waterfront. Because this home is at the mouth of the cove and there are homes further back in the cove, no debris or trash collects here and with granite bottom you wont find a better or safer swimming hole.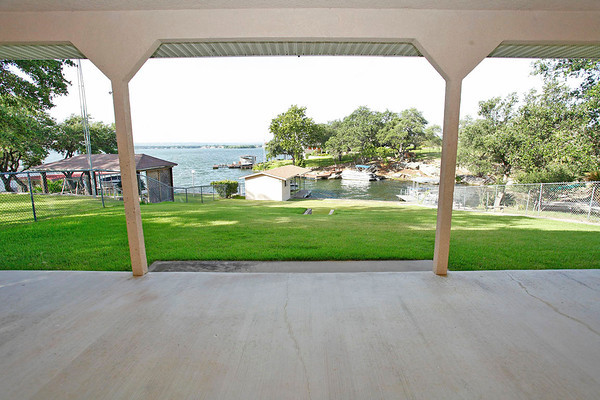 The current owners of this home, built homes his whole life and built this one as his ideal retirement home. They built the home using quality materials, oversized joists and rafters, the thickest of insulations and with the quality and craftsmanship a builder would build for his family. In building this home, the owners carefully thought out how they would use the home in the future and built it to achieve 5 star energy efficiency and rating while keeping possibilities open. For example, the huge porch that sits lakeside has been plumbed to add an outdoor kitchen with hot/cold water and electricity. The home was also built so that the owner could potentially add a second story above the master bedroom with plans for a staircase in the living room.
Its very rare to find newer homes on good water on Lake LBJ without a multi-million dollar price tag. This home has high ceilings, big views, perfect water, open layout, large garage, boat house with electric lift and plenty of room for the whole family. The quality and detail is evident when you walk in this home and the potential is bright. The exterior is solid stucco and the roof is made with a 40 year Architectural shingle.
If you are at all in the market for a property on Lake LBJ and this falls in your price range, I strongly urge you to consider this property. Its one of the best you will find and definitely one of the best available. To schedule a private showing or for more information on Lake LBJ Real Estate, give me a call at (512) 786-1515.